Floats Parade Starts One Day Before the Festival
The festival starts on May 3rd; however, the floats "Hanajidosha"(flower vehicles) start running through the city of Hakata on the previous day. Hanajidosha are decorated cars with 1,200 LED light bulbs per vehicle. It sets the mood by visually announcing the start of Hakata Dontaku on the following day.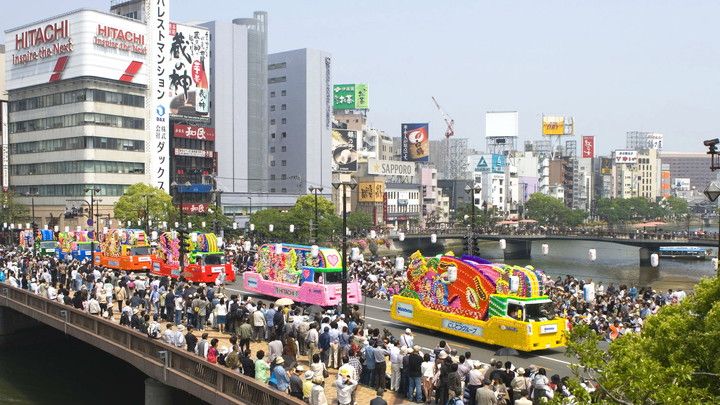 (Source: 福岡市)
The Roots of Dontaku: Hakata Matsubayashi
Hakata Matsubayashi, the origin of the Hakata Dontaku, is still cherished today and serves the important role of the opening of the parade on the 3rd and the 4th. It comprises of the three fortune gods Fukujin, Ebisu and Daikoku, followed by a line of children called Chigo.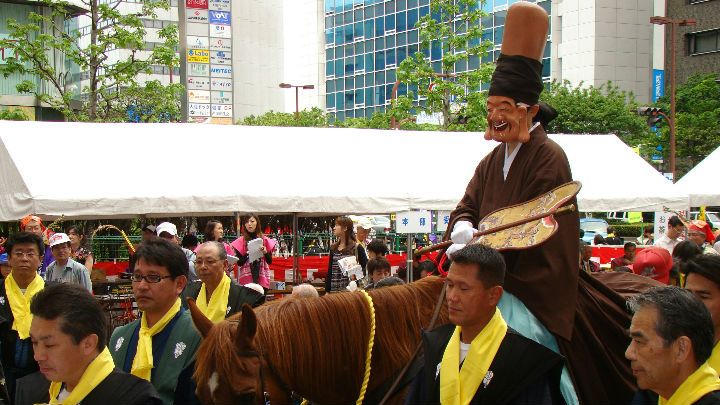 (Source: 福岡市)
Colorful Parade
The main event of Hakata Dontaku is the parade. Groups from different towns march forward while performing various dances. Most people clap with rice scoops creating a pleasant yet echoing sound. You will see different kinds of performances including people wearing traditional costumes to modern, original styles.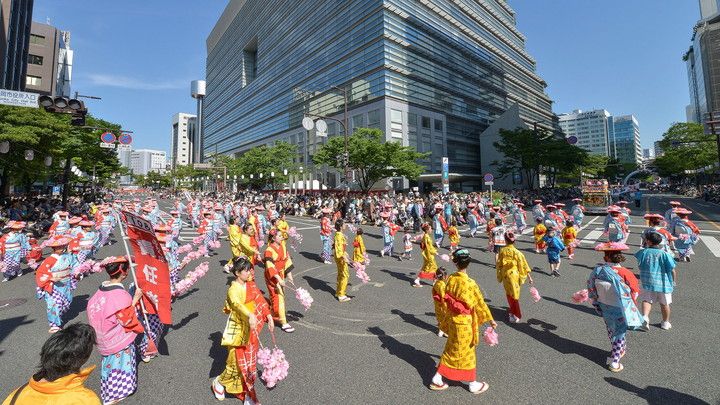 (Source: 福岡市)
Sou-Odori to Celebrate the Finale
Sou-odori closes the finale of the last day, May 4th. Every year after 6 pm, Sou-odori performances start in the Dontaku squares spread across the city of Hakata, where everybody is welcome to join the dance. It does not matter if you can dance or not! Rice scoops are distributed to participating people, so do not hesitate to jump in and experience the Hakata Dontaku.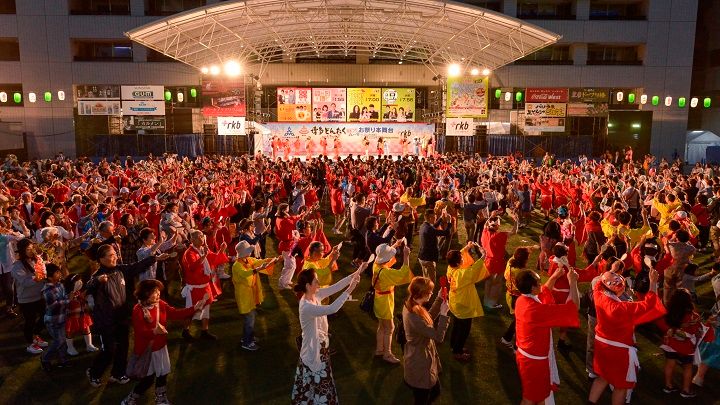 (Source: 福岡市)
Enjoy Hakata Gourmet at Food Stands
While you are enjoying the festival, you should also get a taste of Hakata's gourmet at food stands. During the period of Hakata Dontaku, about 200 food stands of all sizes line up, from basics like ramen, yakitori and oden to various other stands like tempura, French fries, Chinese snacks and  even bars.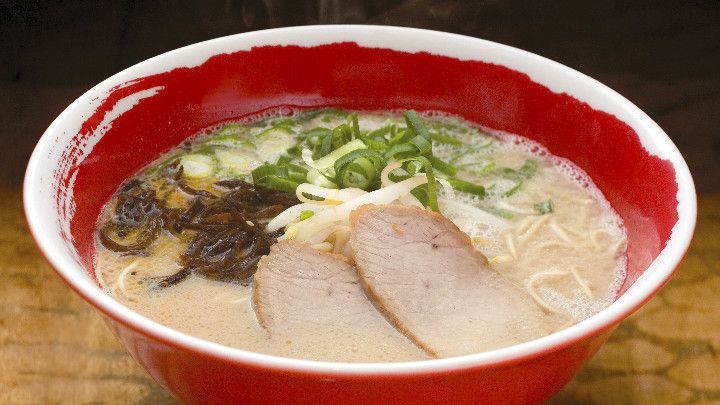 (Source: 福岡市)