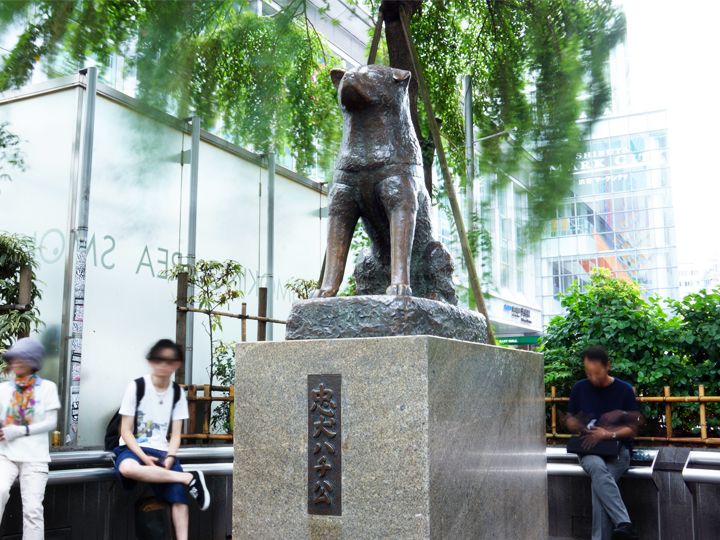 Hachiko Statue is situated right outside Shibuya station and the famous Shibuya Crossing. It is definitely the most famous dog in Japan. Hachi was the dog of Professor Ueno who worked at the University of Tokyo. Hachi used to accompany his master to Shibuya station everyday. Even after the master passed away, Hachi would wait for him at Shibuya station everyday for about 10 years. People were touched by this story and created this statue in memory of Hachi.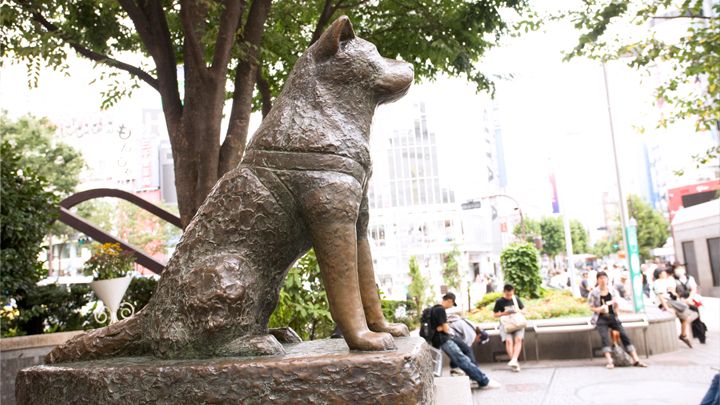 Meeting spot in Shibuya
Shibuya station, where 3 million commuters pass everyday, is always crowded. Hachiko Statue is right outside Shibuya station. Although it is a small statue, it is a famous meeting place because it's easy to find even if you have never been to Shibuya. The statue has also become a popular photo spot!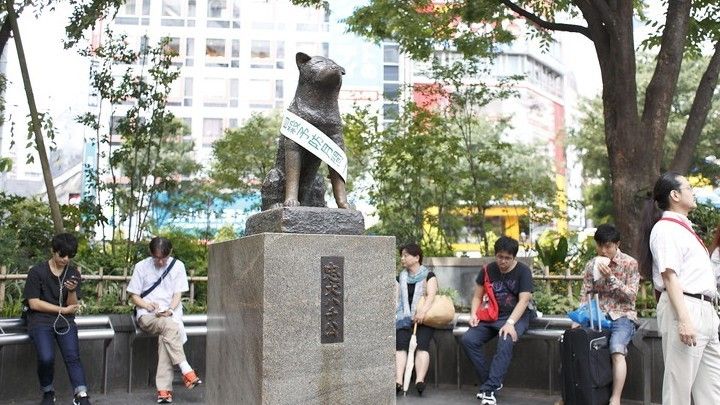 Moai Statue
Moai Statue is at a 2-min walk to the east of Hachiko. This statue can be found at the South Exit of Shibuya station. The sculpture is unique and impressive as a man's and woman's face is sculpted on the front and back! It is another famous meeting spot in Shibuya.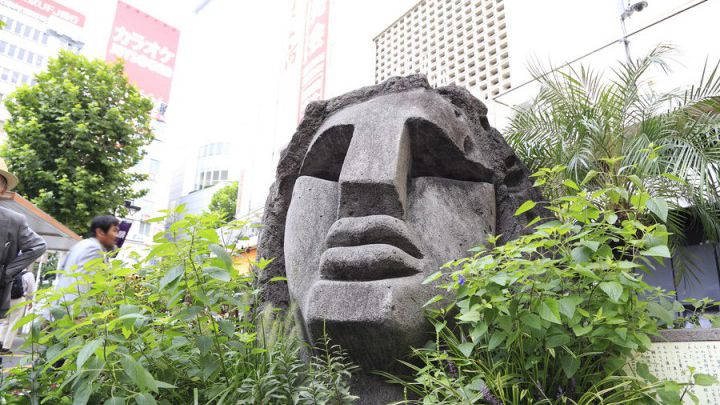 Shibuya Crossing
Situated right near Hachiko Statue, 3,000 people are known to cross Shibuya Crossing at the same time. Although many people cross this road, nobody bumps into each other. Quite a unique phenomenon in Japan! As you cross, you can spot various trends and fashions that are popular in Japan!