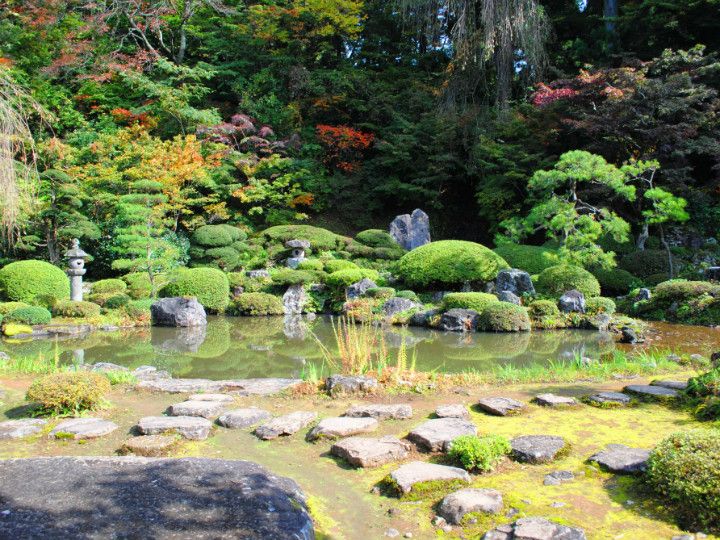 More than 700 years ago, Gyokusen-ji was built in 1251 as a place for practicing Soto Zen tradition of Japanese Buddhism – one of the largest Zen traditions in Japan. The founder of this temple was a zen master, originated from the kingdom of Goryeo (actual Korea) and studied in China. After arriving in Japan, he had spread the zen tradition from this place. In each season, Gyokusen-ji is filled with various flowers. In spring, cherry blossom flowers bloom. In early summer, azalea, Japanese primrose and iris flourish. In addition, the place is filled with Japanese clovers and Japanese anemone flowers in autumn. As a result, people called this temple, the "temple of flowers."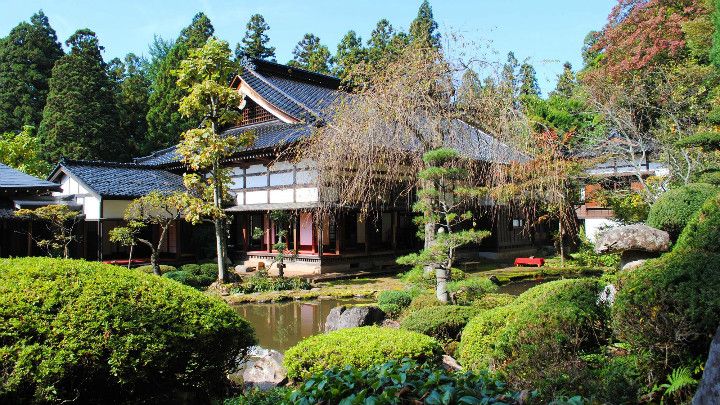 (Source: sammy_55 / PIXTA(ピクスタ) )
Magnificent garden
In circuit-style garden of Gyokusen-ji, flowers flourish beautifully from spring to fall. It is rare for a Japanese garden to offer flowers for a long period of time. In fact, it was chosen as garden of Japanese scenic beauty for its splendor. Enjoy the beauty and the calmness of this garden that you can only feel when you set foot in this place.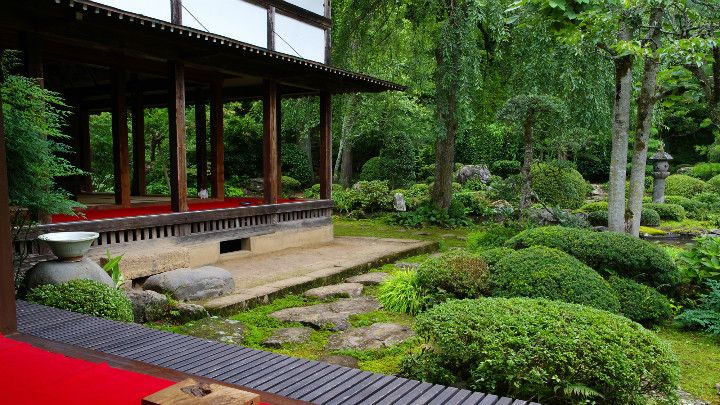 (Source: barman / PIXTA(ピクスタ) )
Rare natural field of primrose
Gyosen-ji's garden is famous for its natural field of primrose. There are only few places in Japan to see such natural flower fields. An area around the temple is filled red, white and pink flowers. They look "fragile but beautiful" as we usually describe this flower. The best season to see these flowers is from middle of May to early June.
Autumn leaves are exceptionally beautiful too
You shouldn't miss autumn leaves in fall, when the maple leaves beautifully change its color to red. The beautiful colors of leaves are reflected on the surface of the pond. It looks like the whole place is filled with colors. Enjoy the beautiful autumn leaves while having a Japanese green tea with a sweet of the season.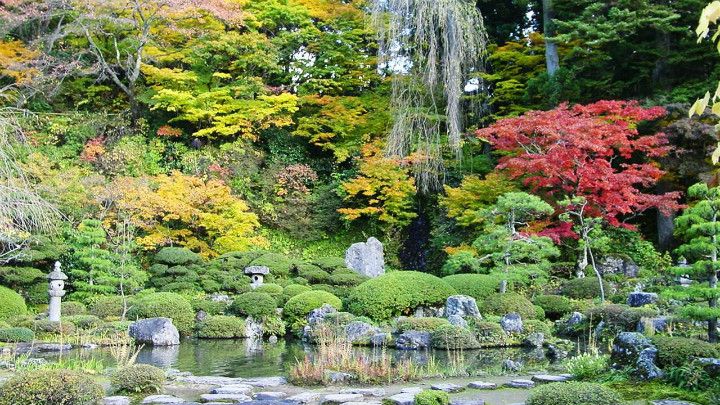 (Source: お寺の風景と陶芸)
Zen meditation for everyone
Zen meditation can calm your mind and help find your true self. In this temple, anyone can participate in Zen meditation. The night session starts from 7 pm on the 8th of each month. The morning session starts at 7 am on the fourth Sunday each month. Why don't you try it? (Costs 800 yen at night and 1,200 yen in the morning. *Breakfast is included in the morning session)
Pagoda in Mt. Hagurosan
At a 30-min walk from Gyosenji, there is a pagoda in Mt. Haguro. It is said to be the oldest tower in the Tohoku area. The actual tower is the reconstruction of the 29-m-high tower built 600 years earlier. It was chosen as a national treasure in 1966. The 1000-year-old tree, measuring 10 m in circumference, is also a must-see.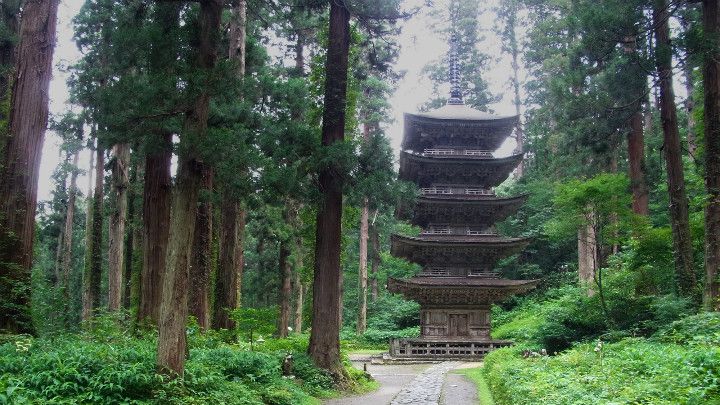 (Source: mocchi003 / PIXTA(ピクスタ) )