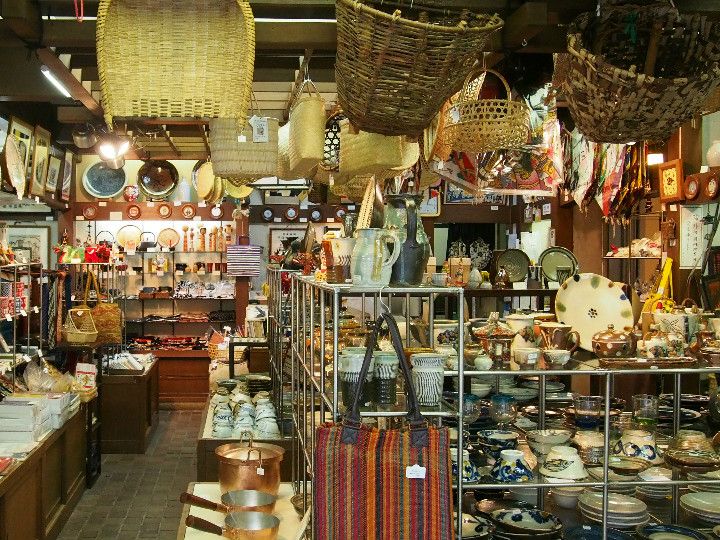 This is a craft shop opened by a group of scholars involved in the Japanese folk-art movement in 1933. The store has a selection of approximately 20 thousand kinds of folk-art and craft from all over Japan. The crafts are endorsed by foreign tourists as being very useful in adorning one's home interior. It also hosts frequent events approximately 8 to 9 times in a year. It is a pioneer of Japanese craft shops where we encourage you to get in touch with Japanese craftsmanship.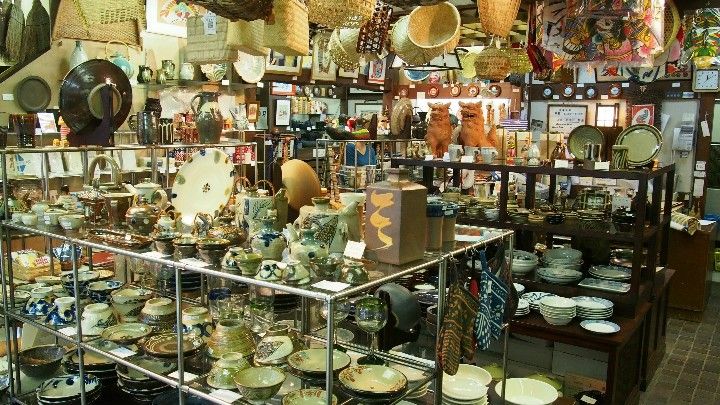 Keeping Alive Japanese Craft Techniques
It is a store that was opened with the intent to pass on to coming generations the techniques of traditional, folk crafts that was once been almost neglected for pursuit of newer technologies. The rare craft items that can only be found in this store are also highly regarded by collector's items.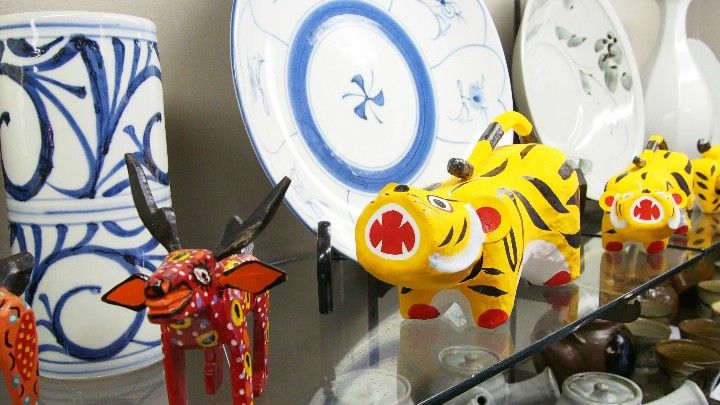 Dyed Tea Cans: Perfect as Small Containers
Dyed Tea Cans are popular souvenir items (860 yen/100 g, 1,000 yen/150 g). Originally used for keeping tea leaves, it can be put to multiple purposes such as for containers to stock food ingredients or to display as decoration.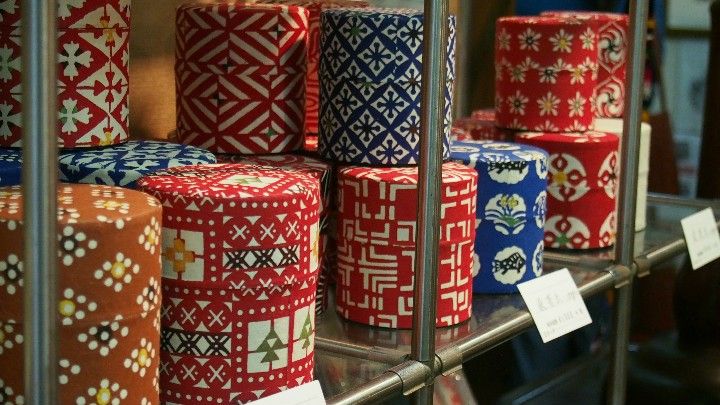 Tenugui or hand towels
For those seeking typical Japanese items, fabrics such as tenugui (800 yen) are recommended. The wide selection of tenugui which can be used as handkerchiefs or wrapping cloths with arranged traditional designs and motifs look stylish even today.