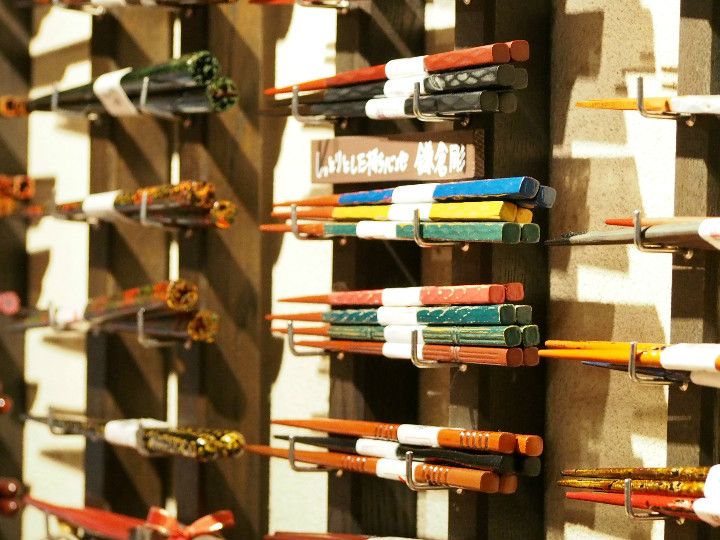 A chopsticks specialty store that opened in 1999. There are over 300 types of chopsticks of which the majority is made in Japan, so they make for perfect souvenirs. The store offers engraving services to carve names on the chopsticks, which makes a great present for your loved one. What you need to keep in mind when choosing your chopsticks is to make sure to hold them in your hand and see if they are a good fit. The store staff will be happy to give advice if you need help.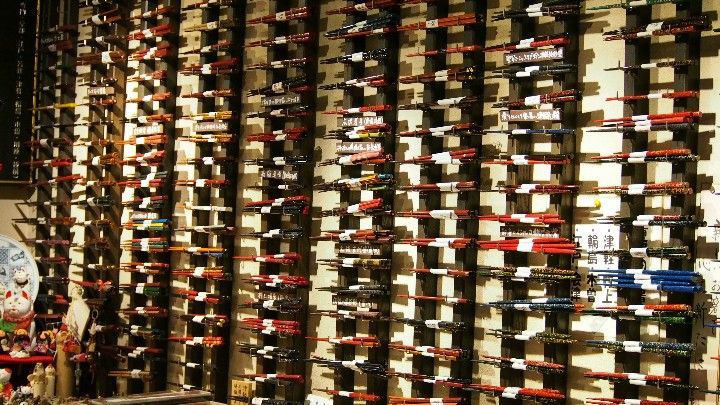 Chopsticks Connecting People to God
Chopsticks had originally been used on sacred occasions to make offerings to the gods. Other attractive products are also available but the store owner hopes that more people will appreciate chopsticks as a device that connects people with spirituality or god.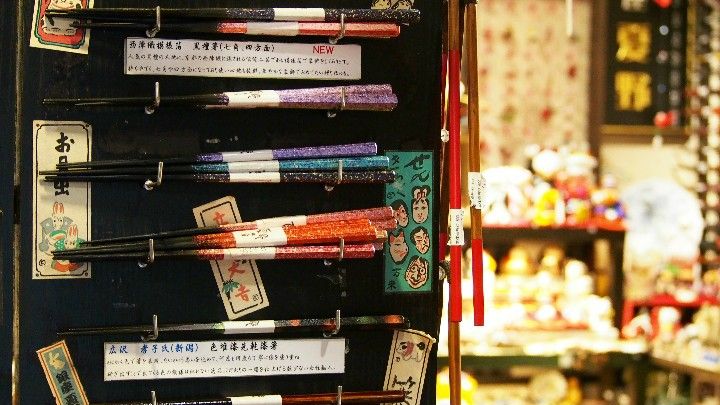 Fancy Chopsticks for Festive Occasions
The beautifully colored Kiyomizuyaki Iroe-Sakura Chopsticks (Price for pair: 34,000 yen) have become one of the popular items of this store, frequently selected for wedding gifts or as presents to parents.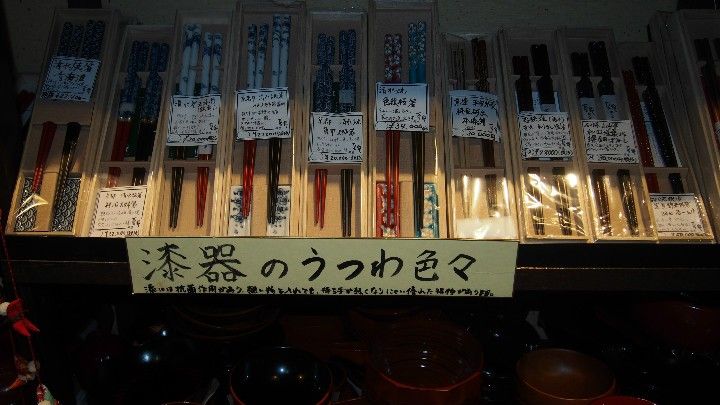 Japanese Sake Glasses and Cups
For those not comfortable with using chopsticks, how about sake cups such as the Tsugaru Karanuri Guinomi (5,800 yen)? Drinking out of a traditionally made lacquerware cup will enhance the taste of sake than drinking from a normal glass.