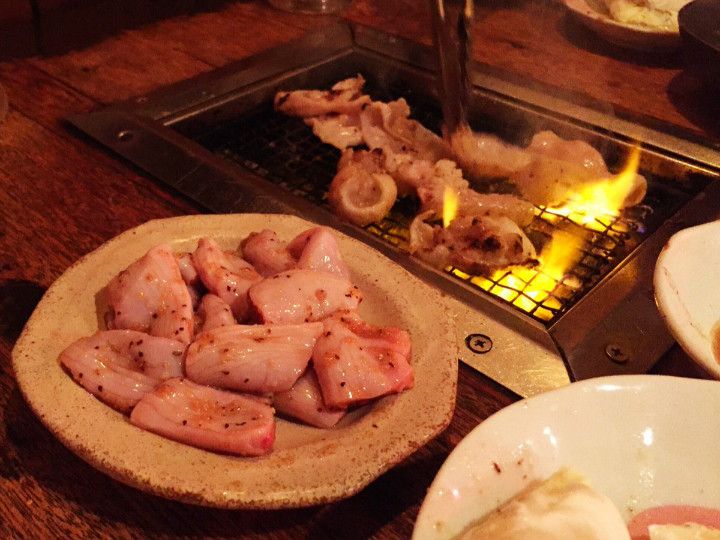 Situated in the downtown of Nagoya, Sakae, Ganko-chan is a restaurant where you can taste tonchan, which is a typical local food of Nagoya. In tonchan, pork hormone (gizzards) is grilled after covered in red miso based sauce. As you enter the restaurant behind the curtains, you will be surprised to see the place filled with smoke! You may hesitate to enter at first, but many customers actually come here to enjoy dishes. In fact, the most popular dish on menu, tonchan, is offered by the house  for a starter. No wonder many people, including locals, keep coming back here.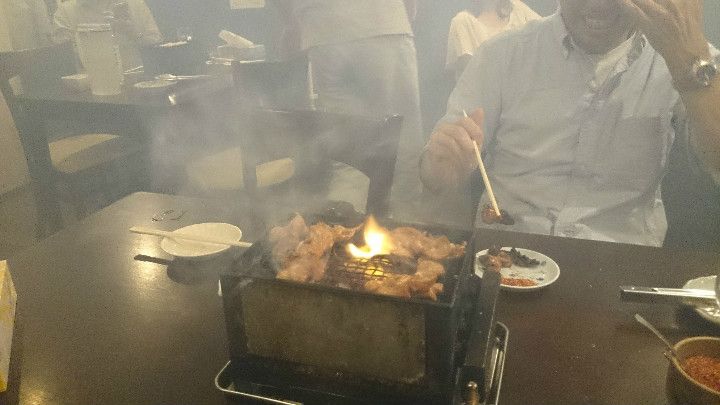 (Source: 筧五郎のgrandjete56)
Only ingredients from Japan are selected
Meat and vegetables cooked in this restaurant all come from Japan. In fact, the owner specifically choose fine-grained and healthy pork from Mie Prefecture is used in many dishes. Vegetables that is cooked with grilled pork, are also fresh and directly delivered from Kiso in Gifu Prefecture.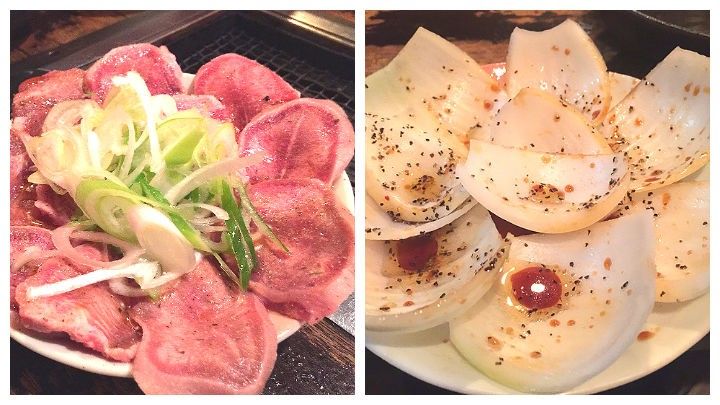 (Source: 食べログ)
Chewy meat with great smell is amazing!
In this restaurant, "Tonchan" (250 yen) is very popular. The large intestine of fresh pork is grilled after covered in rich miso sauce. The great smell of grilled chewy pork is amazing! As you chew it, your mouth will be filled with the taste of hormone, mixed with sweet and spicy miso.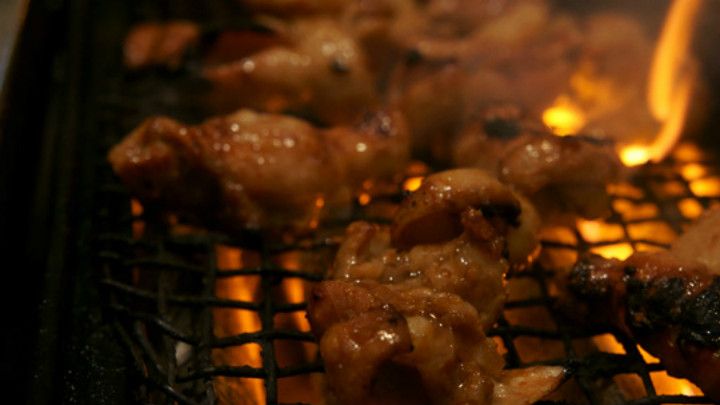 (Source: りりたのにゃごやんぱとろ~る)
Excellent hormone cooked slowly in miso sauce
"Doteni" (300 yen) is a dish in which pork hormone is cooked slowly in the same secret miso sauce used in tonchan. It is also a highly recommended dish on the menu! Very tender meat is well-covered in rich miso sauce. It goes so well with the warm rice, cooked in gas kiln!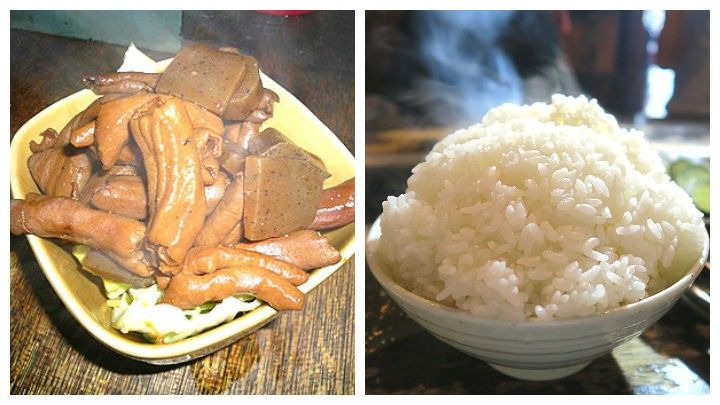 (Source: がんこちゃん公式サイト)