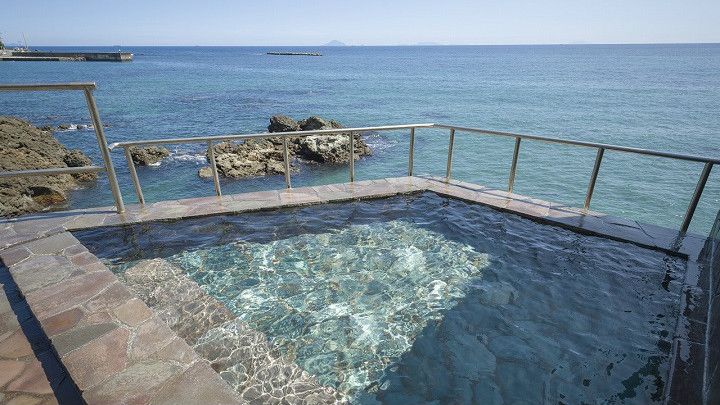 This is a public bath and barbecue facility within walking distance from Izukyu Imaihama Kaigan Station. The reason it is much talked about and featured on TV every once in a while is because the open-air baths here are amazing. They are not exactly big, but many fans come to visit because the baths seem as if they are floating in the sea. There is also a barbecue facility and ingredients to cook area available for sale, so it's a great place to enjoy both the baths and barbecue. This place is a hidden gem where one can bathe in an onsen for a low price and then appreciate the amazing sea food of the Izu Peninsula.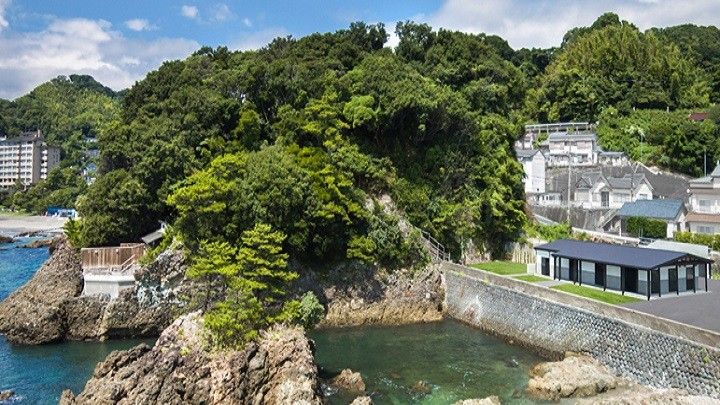 (Source: 舟戸の番屋)
Scenic Open-air Bath Floating in the Ocean
The best thing is that this is a public facility. The open-air onsen (hot spring) that costs only 300 yen to bathe in, is located on a cliff sticking out towards the ocean and has a view that looks like it's floating on the sea. There are, however, no bath amenities like shampoo, body soap and towels so make sure to bring your own.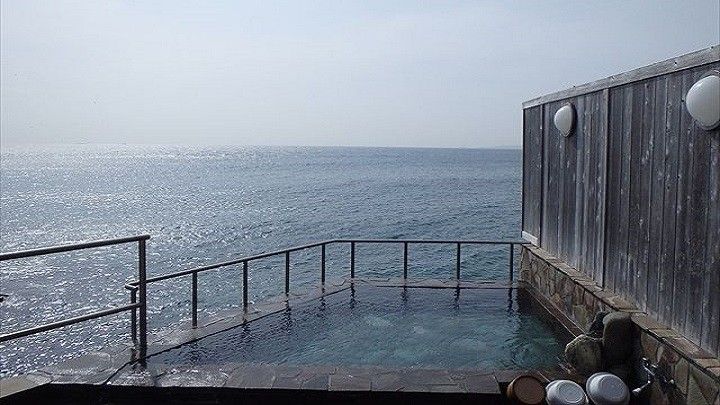 (Source: 温泉逍遥)
Luxurious Clay Stove Barbecue
Barbecue with the traditional Japanese stove "shichirin" is 2,000 yen per person (reservation required when 4 people or more). The seafood from the Izu Peninsula can be eaten from the charcoal grill. It is recommended to spend this exquisite time with charcoal grilled food and beer after a bath. You can also grill lobsters that are sold directly here.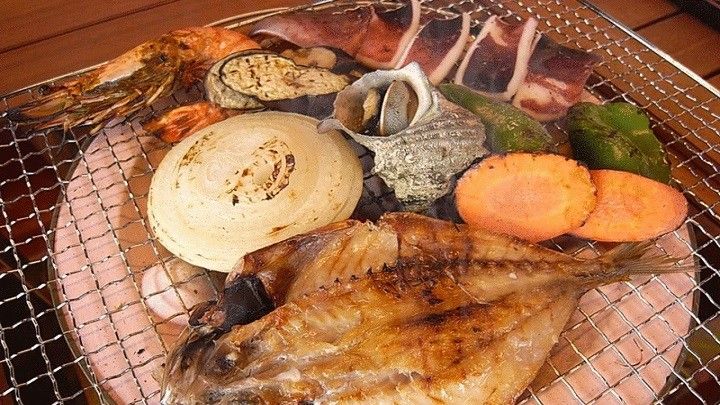 (Source: 舟戸の番屋)
Most popular Lobster Ramen
The barbecue requires a reservation, which is a little inconvenient for foreign travelers. In that case, enjoy the taste of Izu with the regular menu in the food court. Izu's specialty is lobster. The most popular dish in the food court is the lobster Ramen (1,500 yen), with a generous portion of lobster.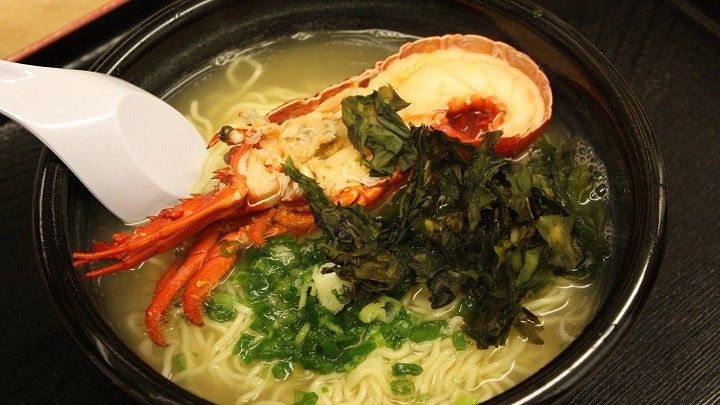 (Source: 舟戸の番屋)
Foot Bath
The facility can also be enjoyed with a foot bath. If you came all the way here but forgot to bring bathing stuff, enjoy soaking your feet in the hot spring water at the foot bath.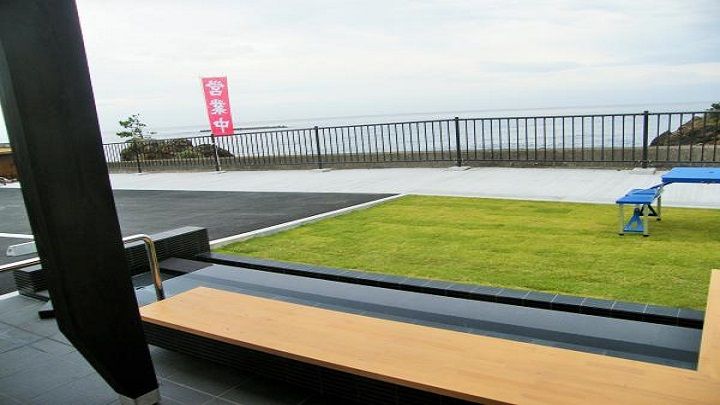 (Source: ファンファーレブログ)