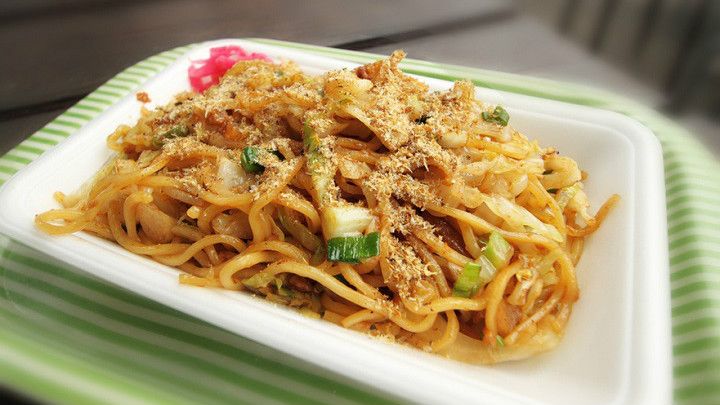 Fujinomiya Yakisoba (stir-fried noodles) won the grand prize twice in B-1 Grand Prix in 2006 and the following year. The B-1 Grand Prix is a competition for casual inexpensive regional food. The restaurant Fujinomiya Yakisoba Gakkai spread Fujinomiya Sakisoba throughout Japan. The restaurant is located on Omiya Yokocho shopping street. Local specialty stores and souvenir shops also line the street, and it is a convenient place to enjoy the Fujinomiya area. People from throughout Japan visit here for simple yet delicious Fujinomiya Yakisoba.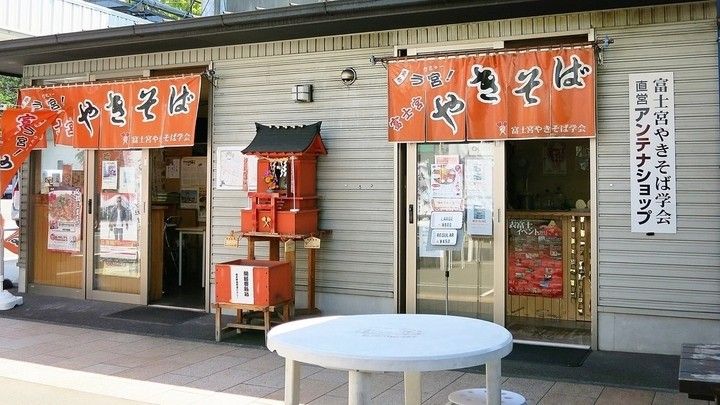 (Source: 食べログ)
What is Fujinomiya Yakisoba?
There are 12 basic guidelines to be recognized as Fujinomiya Yakisoba. To name a few, they have to use chewy noodles that are produced at a designated factory in the city of Fujinomiya. For the toppings, fried pork fat, Fujinomiya kogen (plateau) cabbage, and shaved dried sardine must be used. They also have to use spring water from Mt. Fuji. This popular regional cuisine has to be made under these strict rules.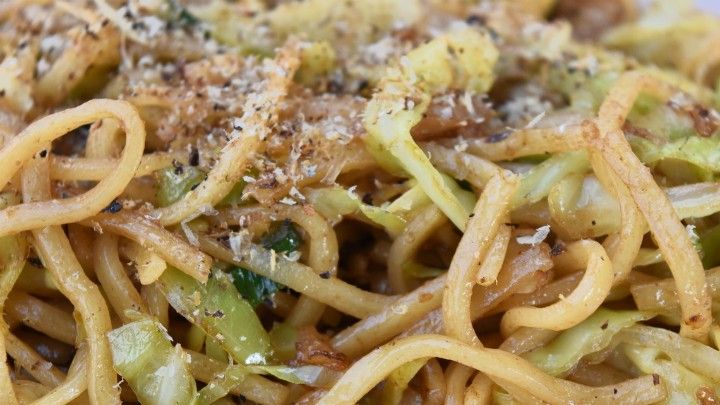 (Source: 食べログ)
Must-have Fujinomiya Yakisoba
They offer two sizes of Fujinomiya Yakisoba, regular 450 yen and large 600 yen. This noodle strictly follows the rules, and it has a simple and mild flavor. After finishing the noodle, you will see an image of Mt. Fuji on the plate and feel as if you have reached the summit.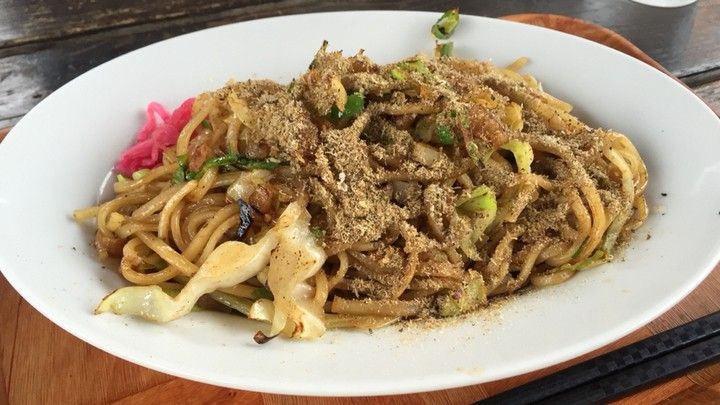 (Source: 食べログ)
New item inspired by Mt. Fuji that is limited to 30 servings a day
The Menburan (300 yen) was created in commemoration of when Mt. Fuji was registered as a World Heritage Site. This dish is inspired by Mt. Fuji, and half-size portion of Fujinomiya Yakisoba is placed on top of a seasoned French bread.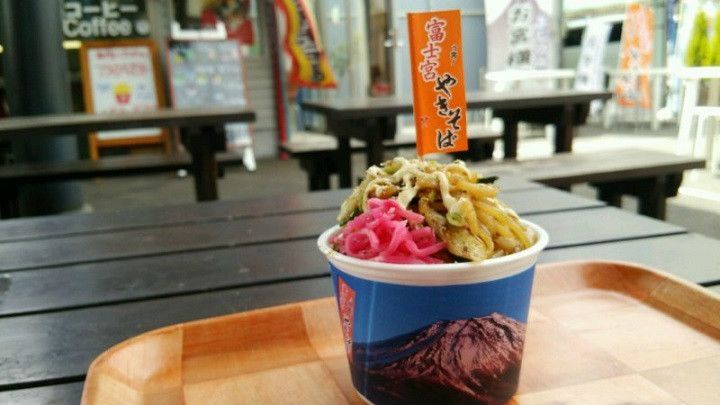 (Source: heart water+α)