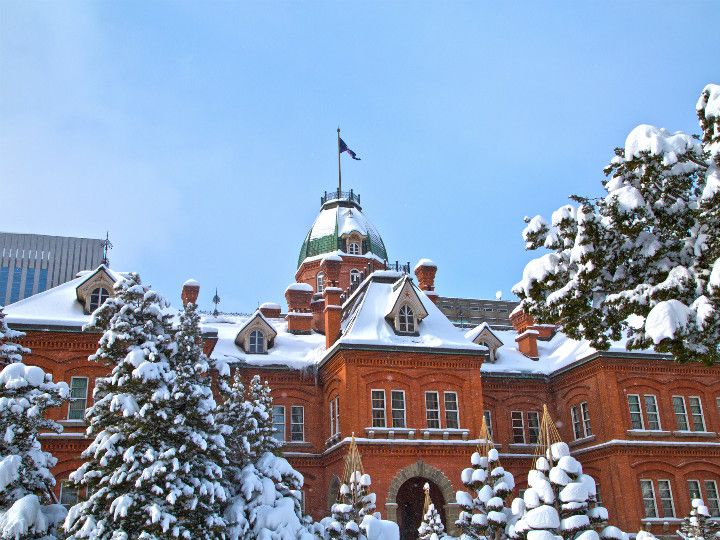 The Former Hokkaido Government Office Building, aka "Red Brick Government Office Building," was built with red bricks and completed in 1888, which used to look over the jurisdiction of the whole of Hokkaido. The Former Hokkaido Government Office Building was used for about 80 years until the current government office was constructed. Inside of the Former Hokkaido Government Office Building are documents and exhibits open to the public concerning Hokkaido's history. We also recommended taking a walk through the gardens where various plants and trees have been planted. Various types of cherry trees with different blooming periods are planted in the park so one can enjoy the hanami (flower viewing) season from the beginning to the end of May.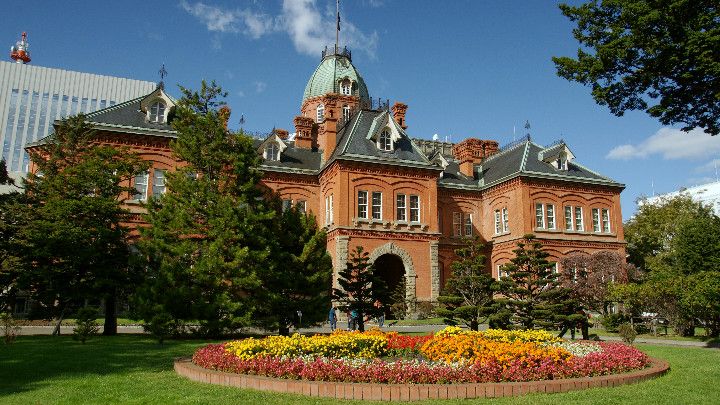 (Source: wikipedia)
Architectural Beauty
The Former Hokkaido Government Office Building is the outstanding red building located in central Sapporo. Around 2,500,000 bricks made in Hokkaido were used in its construction. Not only is the building impressive from the outside, but inside the building are rooms decorated in the glamorous Neo-Baroque style. One can get a great feeling of history from the old pillars, stairs, windows, and so on.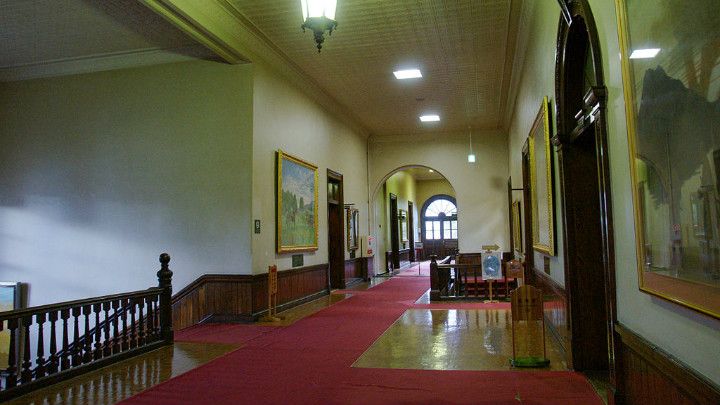 (Source: wikipedia)
Historical Gallery
One can learn about Hokkaido's history in the historical gallery located on 1F as well in the Hokkaido History Museum satellite Hokkaido History Museum Red Brick exhibition on 2F. Here, you can view the impressive giant map of Hokkaido that was created by the same person who gave Hokkaido its name during the Meiji period (1868-1912)!
Red Brick Terrace (View Gallery)
The Red Brick Terrace opened in August, 2014 is a great new place to enjoy restaurants and shopping. One can get great views of the government office from the 5F which is sided with giant glass windows. On the 1F is a red brick open terrace to relax and enjoy warm sunny days.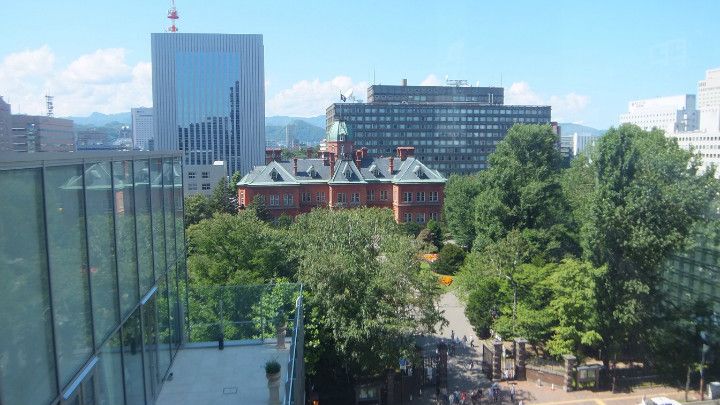 (Source: 里山遊人)