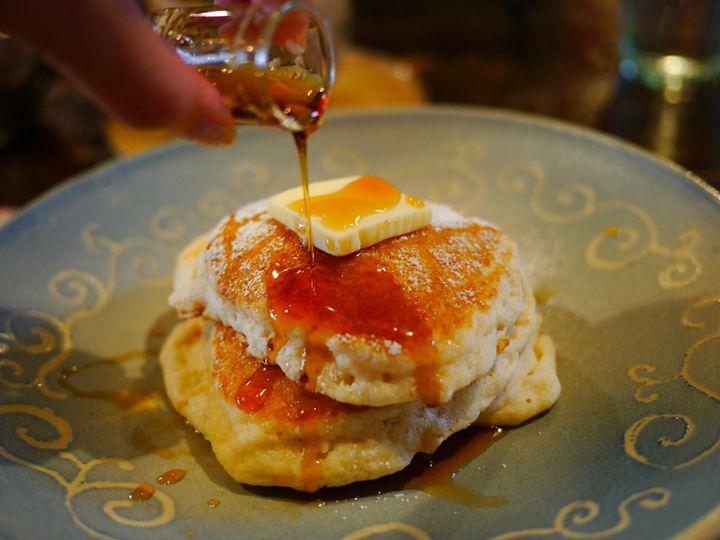 "Pancake cafe fluffy" is a cafe situated in a historical tea house district in Kanazawa, Ishikawa, Higashi Chaya District. The building which used to be a tea house was renovated and turned into a cafe. Therefore, it is a Japanese-style building with a large second floor with pretty Japanese-style rooms. This cafe is famous for its pancakes made of well-selected ingredients, including Japanese-style "Hojicha pancake" (850 yen) made of local "Kaga bocha". Sweets and drinks are served in charming dishes and cups which are all handmade by the owner or his friends.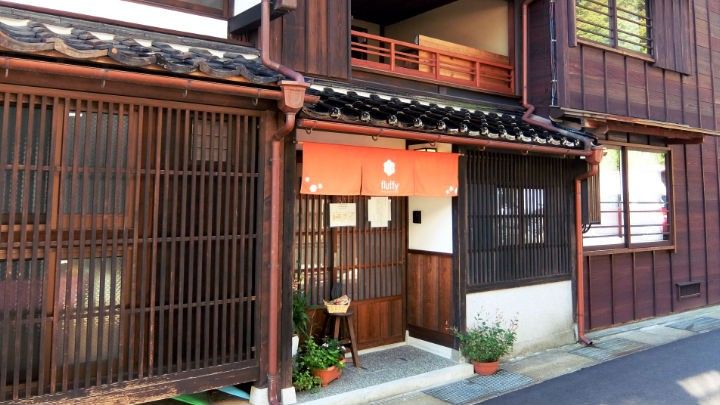 (Source: 食べログ)
Have special pancakes in the Japanese-style building
The building of this cafe used to an old tea house called "townhouse". Therefore, it is a relaxing Japanese-style place. Soft and fluffy pancakes are made of special ingredients. Particularly eggs are fresh and produced in the local area. You can also order salty pancakes for meals.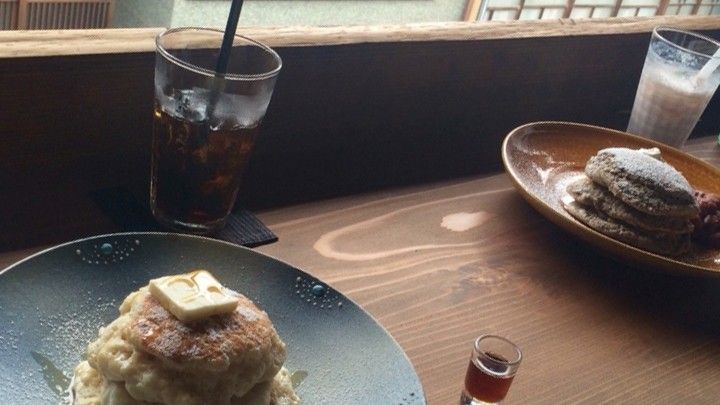 (Source: 食べログ)
Famous Japanese-style pancakes
"Hojicha pancakes" (850 yen) is made of local famous tea "Kaga bocha". They are served with red kidney beans, cooked with brown sugar, and slightly sweet whipping cream. The soft dough, which looks like a soufflé, has a great smell of tea. You can have it with red kidney beans and whipping cream.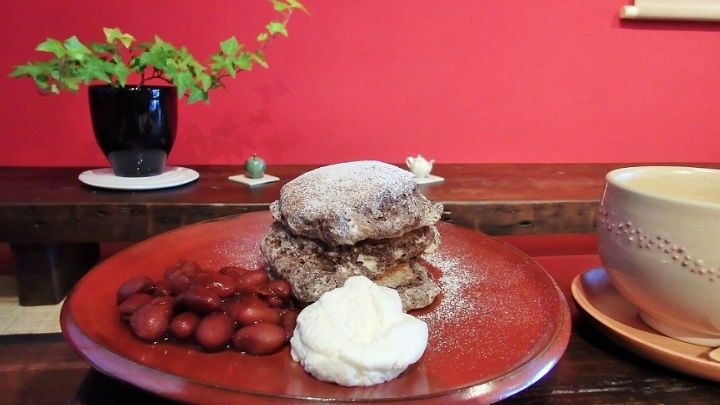 (Source: 食べログ)
Typical Japanese-style room, zashiki, on the second floor
On the second floor, there is a large pretty Japanese-style room, zashiki. Here, you can enjoy having a coffee break while enjoying the historical building and its charming interior. You can also choose from many drinks, such as special coffee or tea, in addition to special "Hojicha latte" (550 yen).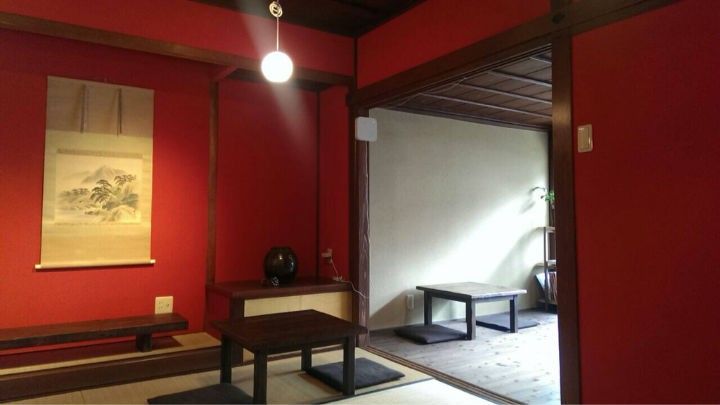 (Source: 食べログ)