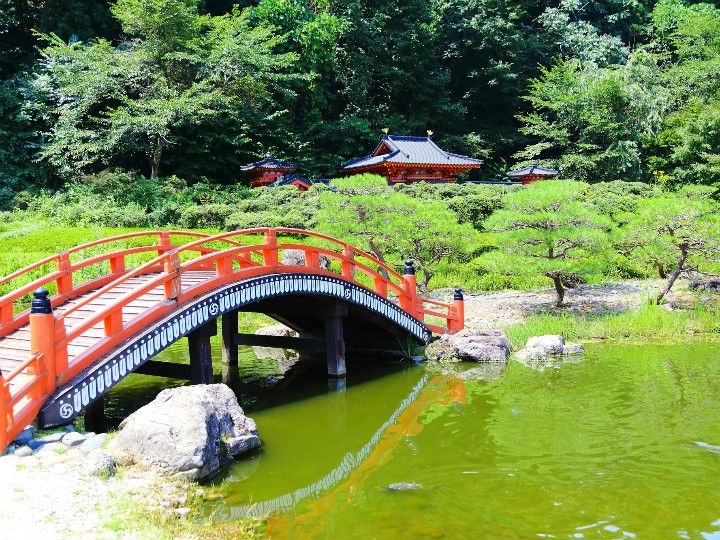 Situated in Esashi of Iwate, Esashi-Fujiwara Heritage Park is a theme park where you can experience the history and culture of the Tohoku region from the ancient to the medieval era. Inside this more or less 20-hectare large park, 120 historical buildings are reconstructed and used as a filming location for many period TV shows and movies. Furthermore, you can experience how Japanese people lived during the medieval era. It feels as if you can travel back in time to see Japan in another period.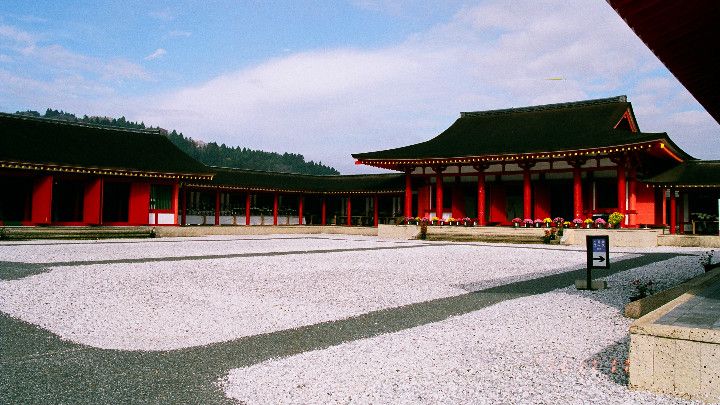 (Source: 指揮者のひとりごと)
Seicho Government Office
As you pass the entrance gate, you will see two government offices called Seichoin. Seicho was the building where many political and important ceremonies took place. The northern section is the reconstruction of the building from the 8th-9th centuries. The southern section is the reconstruction of the 12th century building. The meticulously reconstructed beautiful buildings are used in TV shows, movies, and even in music videos.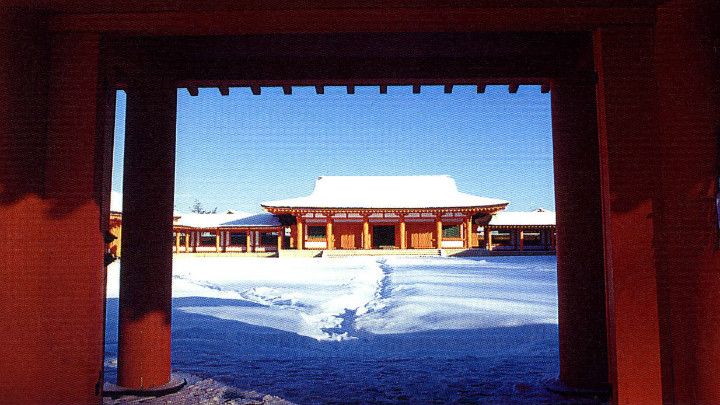 (Source: 風景のデザインブックⅡ)
Trick Art Attraction, Heian Hall
Trick Art refers to strange artwork where flat paintings appear three-dimensional through optical illusion. In the Trick Art Attraction, Heian Hall, in Esashi-Fujiwara Heritage Park, you can enjoy trick artwork based on the scenes from medieval Japan. Why don't you take interesting pictures with trick artwork?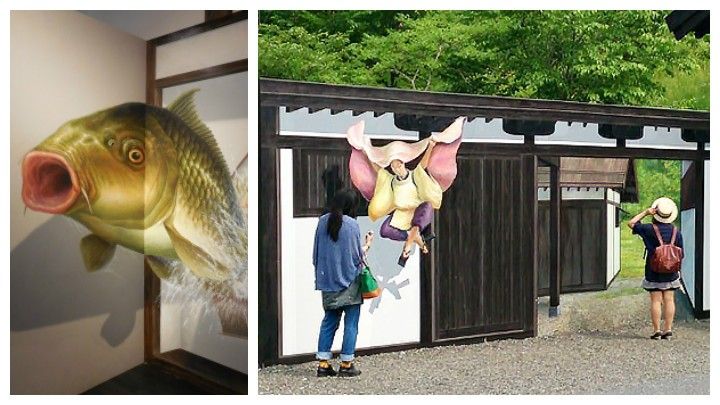 (Source: イーハトーブログ)
Experience Culture
In Esashi-Fujiwara Heritage Park, there are many culture experience programs in which you can experience the life during medieval Japan! At Heian Aristocrat Cosplay, you can wear aristocratic costumes from back in the day and take pictures. You can also try your hand at archery and dress up in samurai armor. There are so many things you can do here.