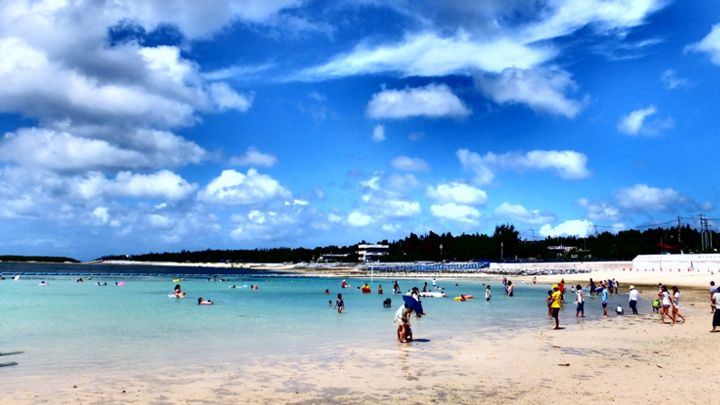 Situated inside the national park "Ocean Expo Park," Emerald Beach is thus named because of the emerald-green color of the sea. In fact, it is a Y-shaped artificial beach with white sand and beautiful water. It is chosen as one of the "88 Top Bathing Beaches" and "100 Top Bathing Beaches." There are three areas on this beach: Playing Beach, Relaxing Beach and Viewing Beach. It is open from April to October. Popular among families and couples, many people visit this immense, beautiful beach every year.
Gigantic beach
Emerald Beach is known for its beautiful blue water. The color appears even brighter against the white sand. Because it is such a gigantic beach, 3,000 people can swim at the same time without crowding the place.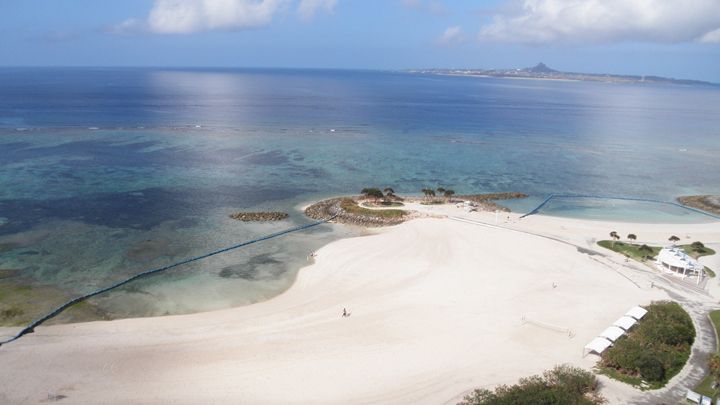 Good quality water is safe for all family members
Emerald Beach is a lagoon, which is very rare even in Okinawa. It is also certified as quality AA, which is the best water quality. Furthermore, it is chosen as one of the"88 Top Bathing Beaches" and "100 Top Bathing Beaches." It's a great place for children to bath safely without worrying about polluted water.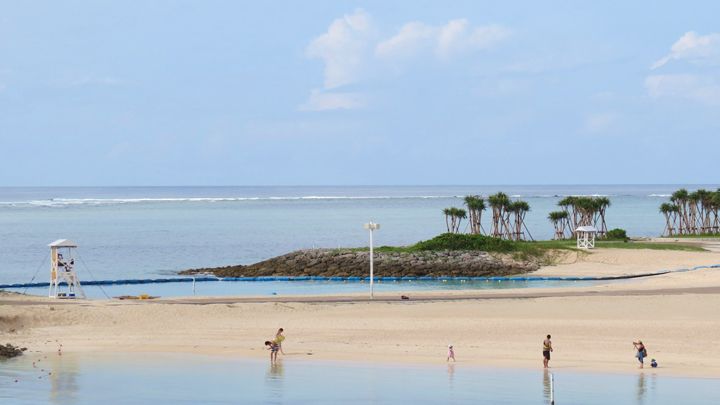 Okinawa Churaumi Aquarium
There is an aquarium in the Ocean Expo Park. It is a popular spot where you can see various sea creatures living in the sea near Okinawa. There are in total 77 fish tanks, including one of the biggest fish tank in the world. The big whale sharks are also extraordinary.