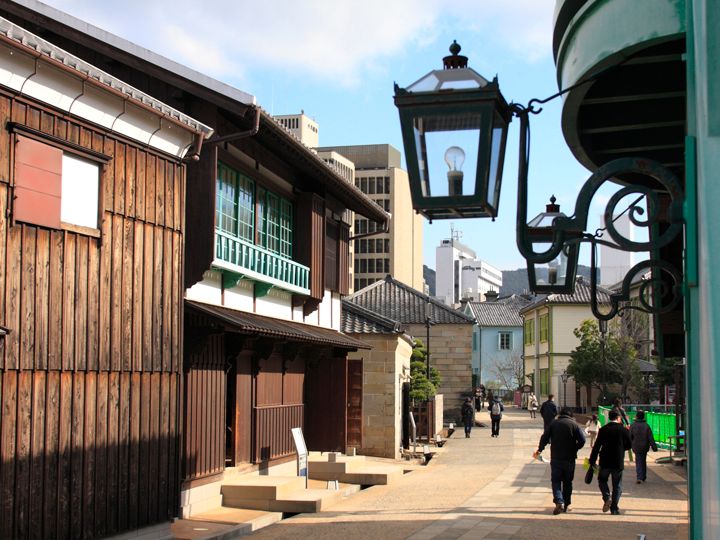 During the "sakoku" period, when Japan completely isolated itself from outside contact, the only port that was opened to trade with the western world was Dejima Island. Dejima completed its purpose in the Meiji era and was wiped from the public's memory, buried in dirt; however, the city of Nagasaki started to work on restoring Dejima about 60 years ago. On the fan-shaped Dejima Island, there are 49 buildings including residences, eateries, storehouses and watch houses. 25 of them are currently being restored. Take a walk with your on this historically significant island.
Biggest Building in Dejima: Kapitan's Room
The Kapitan's Room is a wooden building that was used as the residence and office of Dutch chief trader ("Kapitan") and is the biggest building on Dejima. Aside from being the chief trader's private residence, the house also served as a reception venue when Japanese officials and feudal lords visited Dejima. There is an exhibit recreating the Christmas party of the bygone days.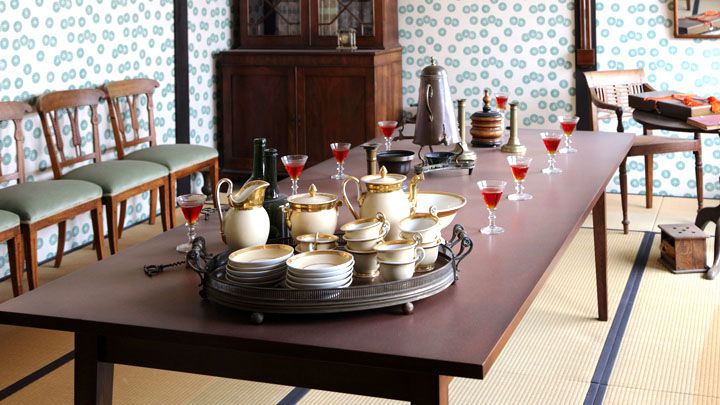 Old Dejima Seminary
This is the oldest, still remaining building of a Christian (Protestant) seminary in Japan built in 1878. It is a beautiful, two-story building with a tower on one side. Today, it houses historic references of Dejima and a store.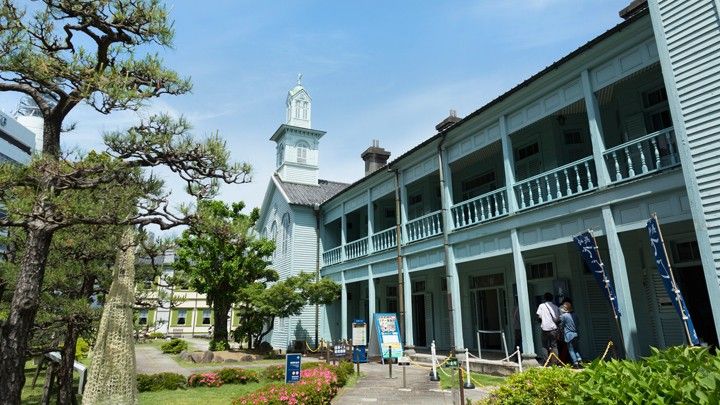 Great View from Hettol's Residence
Next to the Kapitan's Residence, there is Hettol's Residence, a two-story wooden building. This building was used as the residence of the second chief trader (Hettol). The stage called monomi-dai (observation deck) on its roof has the best view within Dejima.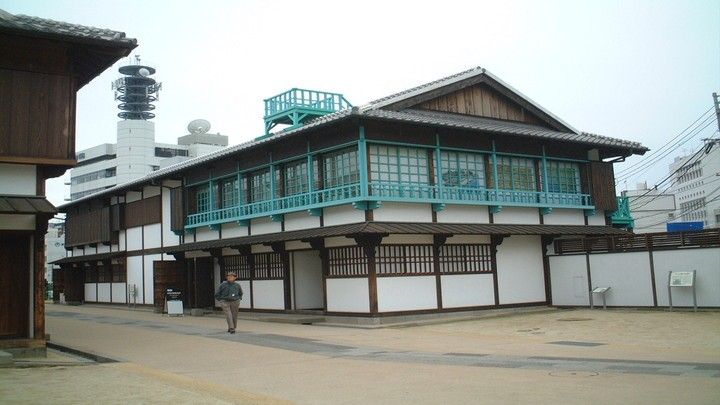 Miniature Dejima Portrays the Old Days
"Miniature Dejima" portrays Dejima, the former only gateway between Japan and west Europe, in one fifteenth of its original size. It was made using the "Nagasaki Dejima Blueprint" from around 1820, as a model. It is an essential part of knowing what Dejima looked like back in the day.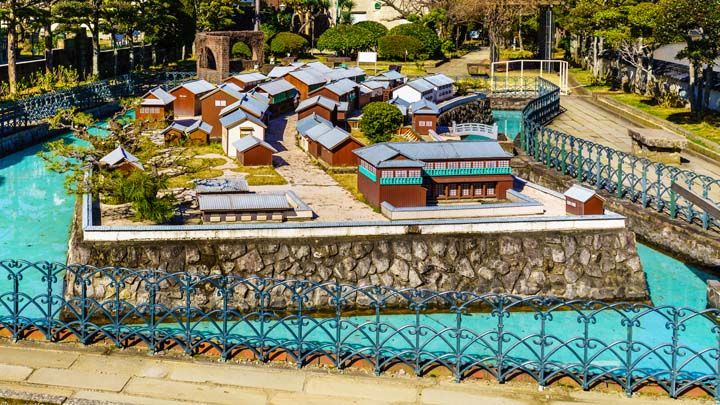 Old Nagasaki International Club
This western-style house was built in 1903 as an interactive venue between the foreign residents and local Japanese of Nagasaki. Here you can appreciate typical Nagasaki cuisine that was influenced from many different cultures, such as Turkish rice, Nagasaki salad and milkshakes.