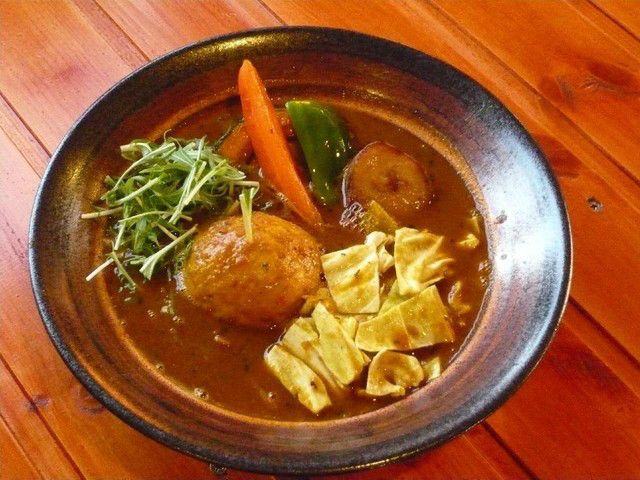 The curry shop popular among both locals and tourists, Curry Shop Furanoya is in Furano city which is a famous sightseeing spot located about in the center of Hokkaido. The advertising menu here is the soup curry made with plenty of local ingredients in Hokkaido. You can select the type of soup from original soup, maniac soup which tastes a little sour, shrimp soup and coconut soup. You can also select the amount of spices on a scale of 1 to 10. It is a good system for little children and who don't like spicy food.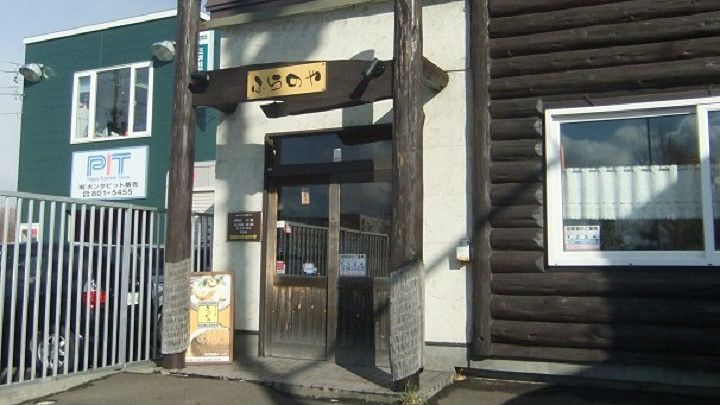 (Source: 食べログ)
All the Ingredients Are Produced in Hokkaido
They take pride in using only the food produced in Hokkaido, especially in Furano. The vegetables such as cabbages, carrots, green peppers, pumpkins, eggplants and potatoes are the ones produced in Furano and they are used for every dish here. Also their rice and meat are produced in Hokkaido.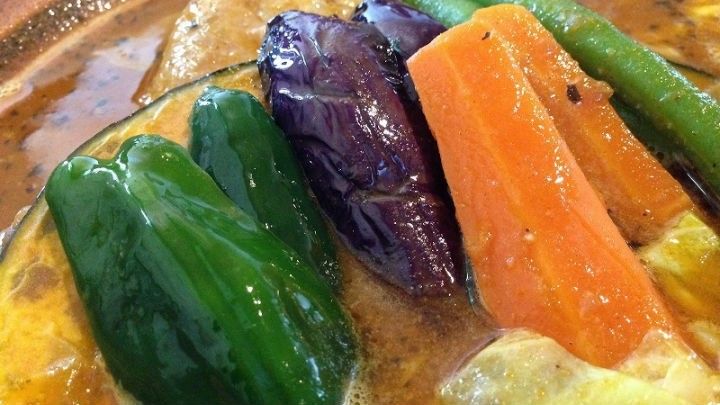 (Source: 食べログ)
Slow-Simmered Tasty Chicken
The most recommended menu is Yawaraka Honetsuki Chicken no soup curry (Soup curry with tender chicken) (880 yen). The soup has a thick taste after slowly being simmered for more than 12 hours with original blend spices and broth. Enjoy rich soup curry along with the slow-simmered chicken so tender that it falls apart in your mouth.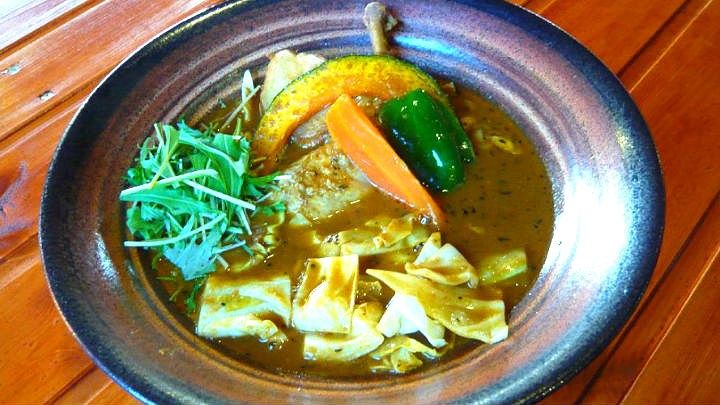 (Source: 食べログ)
Healthy Curry with Plenty of Vegetables
Another recommended menu is the one with a lot of Hokkaido vegetables, "Tappuri dosan yasai no soup curry (soup curry with a lot of Hokkaido vegetables)" (980 yen). In addition to the basic selection of vegetables, a lot of seasonal vegetables are also topped on this curry. It is a healthy, big portioned dish especially loved by women.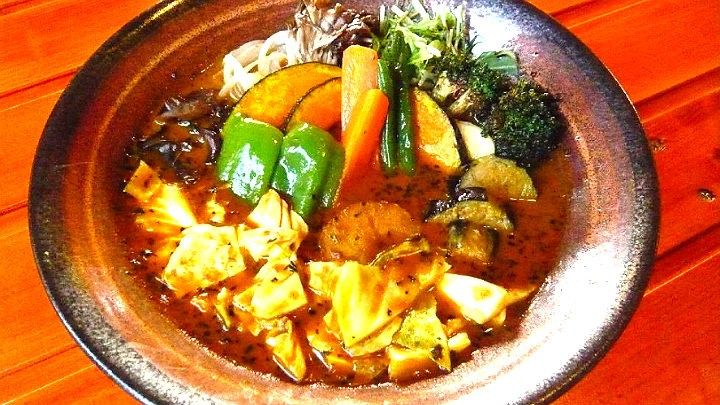 (Source: 食べログ)