Most popular water tank: Kuroshio Sea Tank
The main highlight of Churaumi Aquarium is Kuroshio Sea Tank. 16,000 sea creatures of 70 breeds swim in this tank and you definitely can't miss the whale sharks. Feeding time is at 5:00 and 17:00, and inhaling the food with 100 liters of sea water around is an overwhelming sight.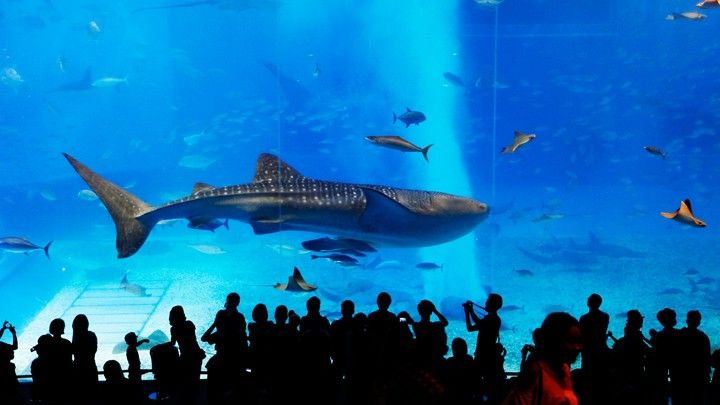 Coral Sea: water tank in beaming sunlight
In Coral Sea, they use a system that pours fresh sea water directly from the ocean nearby. You can observe real life of corals that live in the ocean of Okinawa from the deck above the water tank.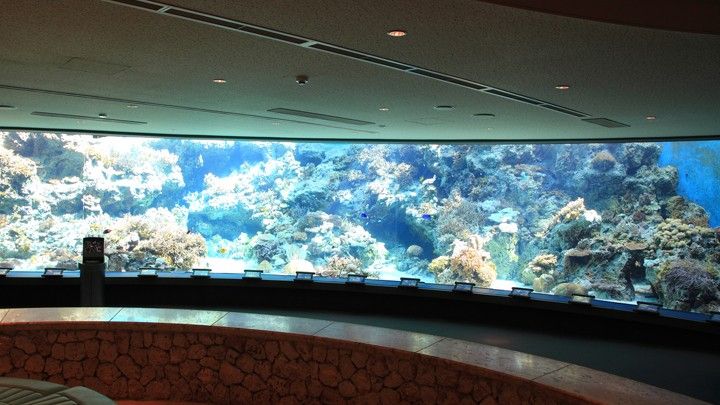 Spectacular dolphin show
You can also enjoy the dolphin show in the Kaiyohaku-koen (park) where Churaumi Aquarium is located. The adorable dolphin shows in front of the blue ocean are held at 11:00, 13:00, 14:30 and 16:00 everyday and is a must see.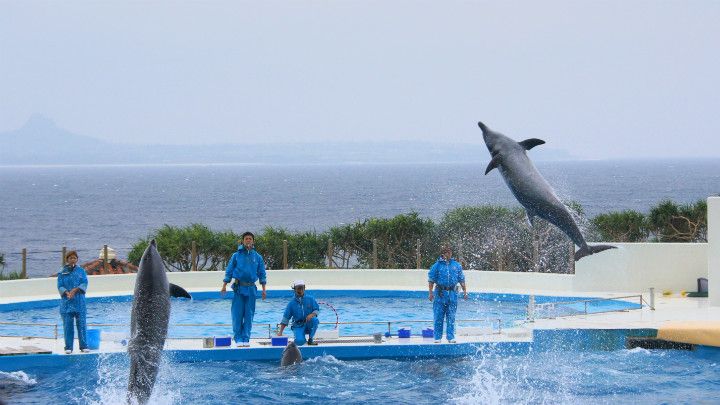 Let's touch the sea creatures at the workshop!
The many workshops is another feature of Churaumi Aquarium. In the section "Creatures of Ino", you can touch  creatures that live in shallow waters such as starfish and sea cucumbers. The word of "Ino" means "shallow coral reef" in the Okinawan language.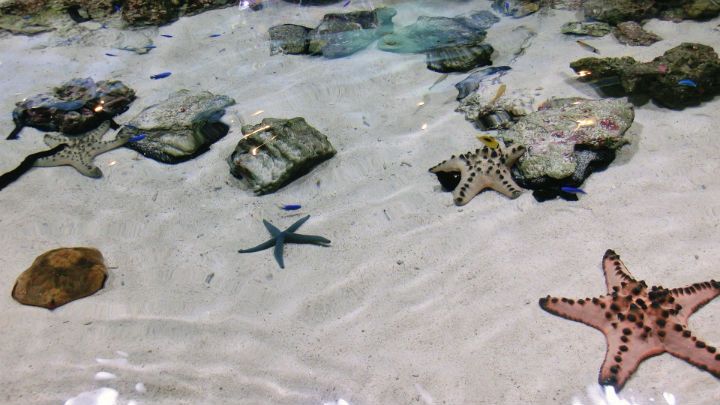 Restaurant where you can rest and watch fish
In Churaumi Aquarium, there is a cafe you can drop by casually. In both restaurants "Ocean Blue", where you can enjoy eating beside the large "Kuroshio Sea Tank", and "Restaurant Ino", where you can see the outstanding view of Okinawa ocean, window seats are popular.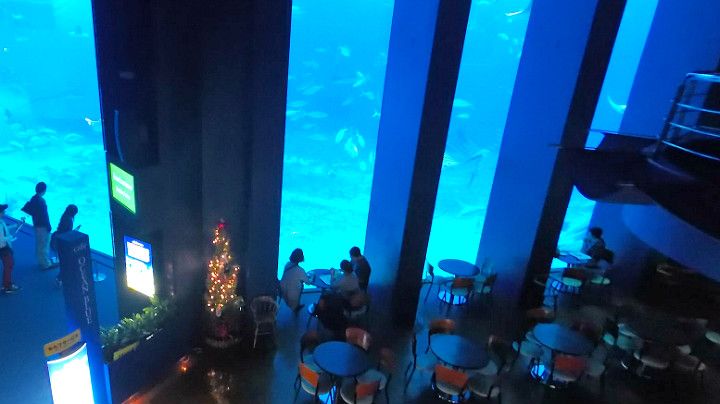 (Source: Richard, enjoy my life! / flickr)