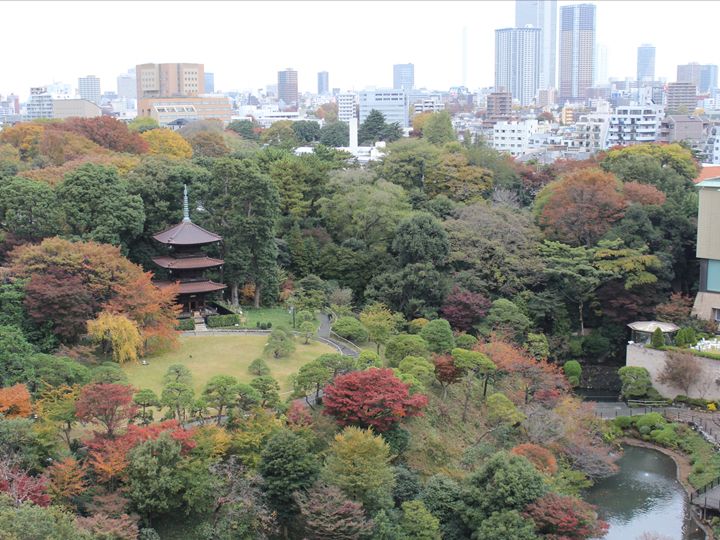 Chinzanso, frequently called a green oasis of the city, is a European-style hotel with a long tradition, featuring a garden that offers beautiful views in every season. You can hear the sounds of birds humming and water flowing in the large garden that is almost like a forest and makes you forget that you are right in the middle of a big city. The three-storied pagoda in the garden has been transported from a temple in Hiroshima and is a registered national tangible cultural heritage. It is a famous hotel with a rich history and class.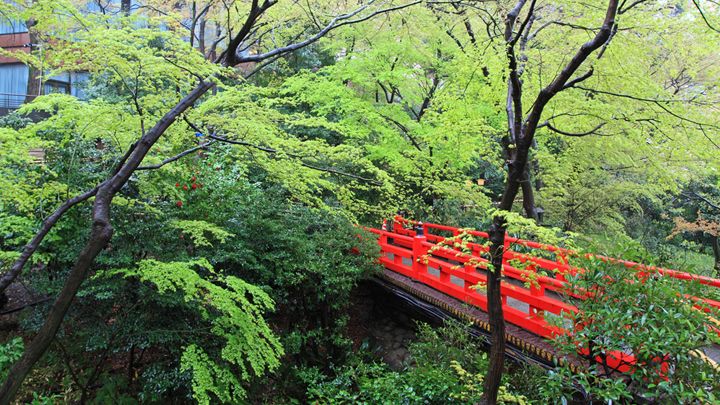 (Source: マーボ / PIXTA)
A Masterpiece of a Modern Japanese Garden
The garden that resembles a forest makes you forget that this is Tokyo. It has many faces that change with the seasons, and lets you enjoy each of the four seasons. There are sounds of the waterfall and birds singing, koi fish swimming elegantly in the pond, and in summer, you can even see fireflies. With its beautiful blossoming camellia and cherry blossom trees, it is highly praised as a remarkable scenic garden filled with Japanese beauty.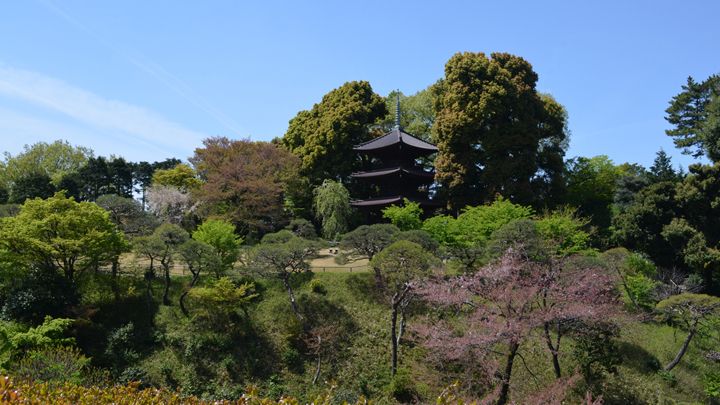 (Source: ターキー / PIXTA)
Dream Wedding Venue
The weddings of "Chinzanso" are famous for its setting in the beautiful garden. It is among the most popular wedding venues in Tokyo, frequently mentioned as one of the top ranked wedding venues that everyone dreams of since long ago, with its densely green garden and elegant ceremony hall.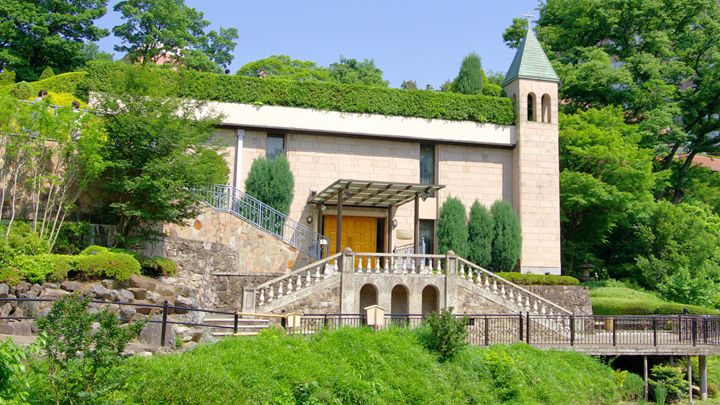 (Source: usapan / PIXTA)
Restaurant "Kinsui"
"Kinsui" is a restaurant with a traditional Japanese structure within Chinzanso's garden. Guests can savor exquisite dishes surrounded by the seasonal beauty of nature. You will spend a memorable and luxurious time with a view that seems as if the beauty of Japan has been condensed into a painting.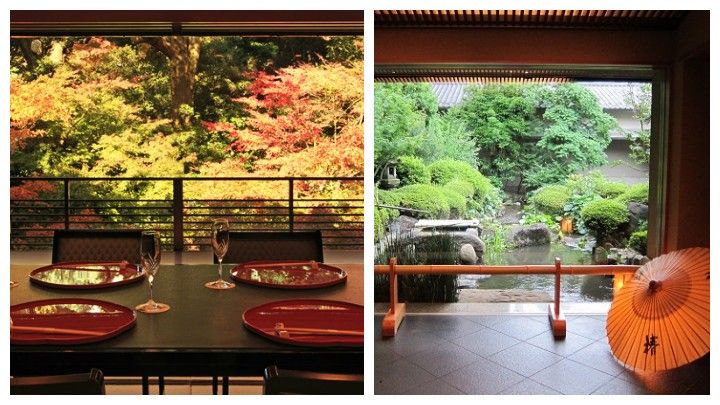 (Source: 椿山荘)
Spot a Bride
Chinzanso's large garden has many photo spots; on a holiday when the weather is good, you will see many beautiful brides in western and Japanese outfits doing photo shoots in these resort-like backgrounds.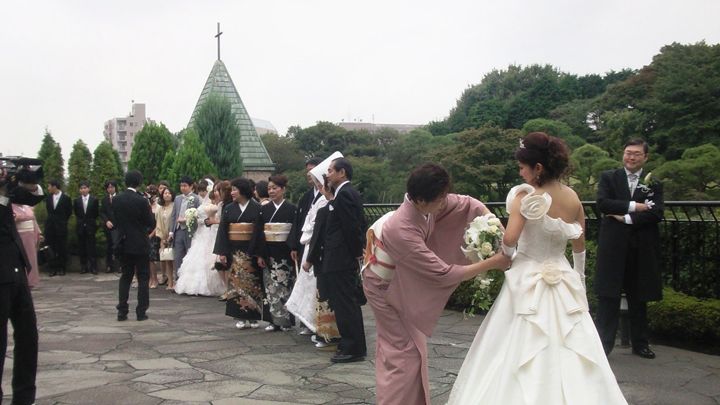 (Source: 椿山荘で挙式する花嫁のブログ)
Cafe "Foresta"
"Foresta" is a cafe overlooking the remarkable garden of Chinzanso. Guests can enjoy tea time and snacks during the day with sunlight streaming through the large windows spanning from the floor to the ceiling. How about spending some sophisticated time in this liberating space that makes you feel as if you're in a forest, while enjoying the view, some sweets, flavorful tea or coffee.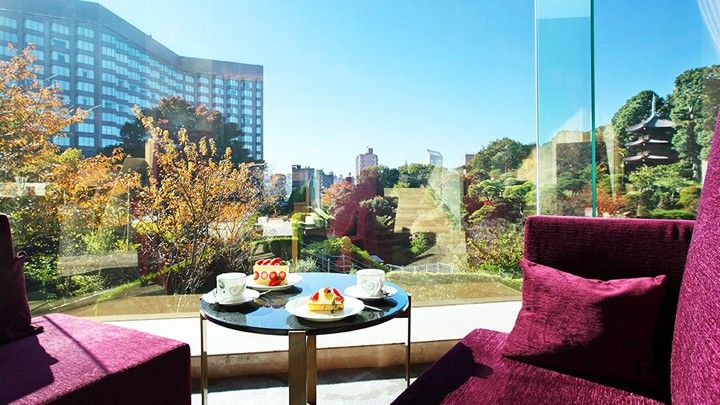 (Source: 椿山荘)