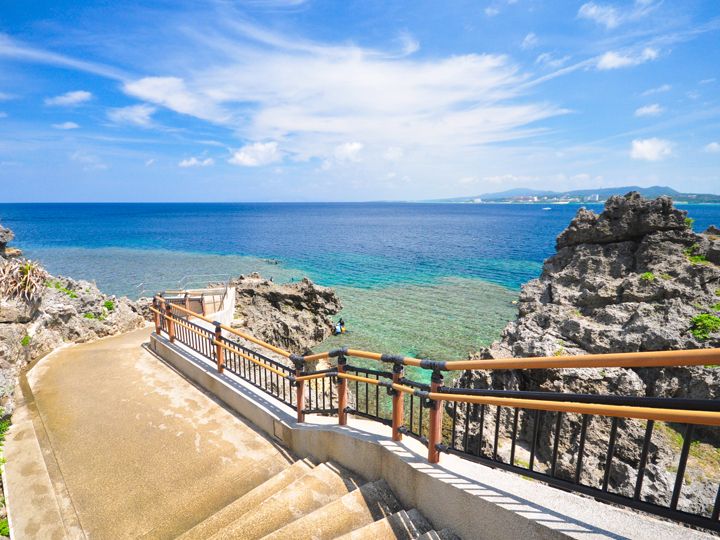 Cape Maeda (Maeda Misaki) is located in Onna-son that is in the north part of the mainland of Okinawa. The cape is known for being a great spot for snorkeling and diving and draws many tourists and locals for beach activities. The cape offers a stunning cave known as the Blue Grotto that reflects crystal blue water and an observation deck where gorgeous views can be seen. You can swim, stroll on the beach and grab a bite to eat at a nearby facility. It is a perfect place for someone who wants to relax on a beautiful ocean beach.
Popular Spot among Divers: A Variety of  Marine Activities
Cape Maeda is a very popular spot for snorkeling and diving. You will find a wide variety of fish like teira batfish in the crystal clear water. There is also a beautiful beach where you can enjoy swimming.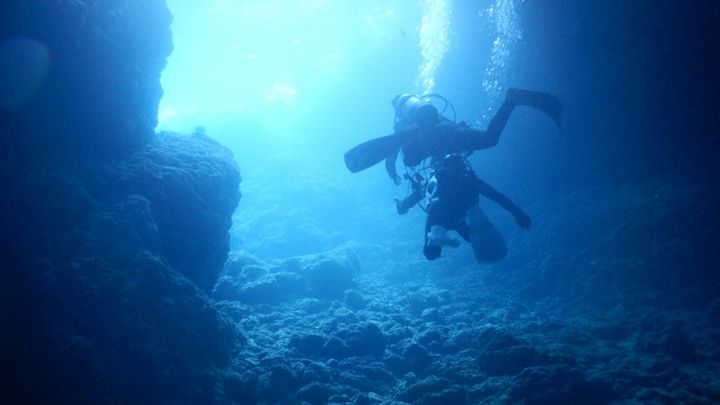 Blue Grotto Shines a Mysterious Blue
There is a Blue Grotto at Cape Maeda that has a mysterious blue color. The sunlight reflect on the water in the cave, and the cave is illuminated with a mysterious blue light. You can snorkel there as well as dive.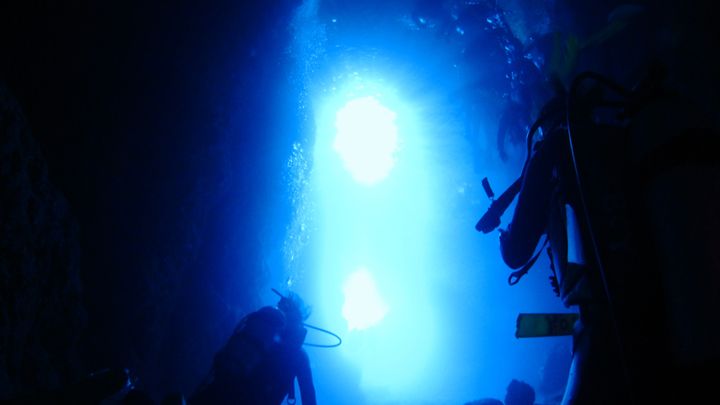 A Gorgeous View From the Observation Deck
There is an observation deck at Cape Maeda, and you can enjoy a stunning view from there. You can overlook Cape Zanpa in the west, Manzamo in the northeast and a mountain range to the north. A majestic view of the reef and the ocean can be seen from there.