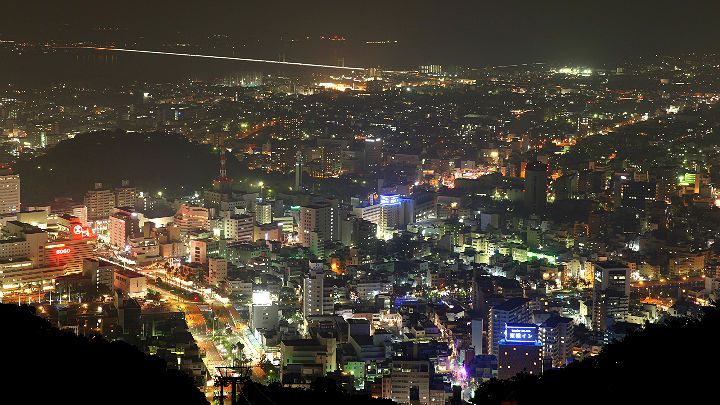 Mount Bizan, the symbol of Tokushima city is a gently-sloping small mountain which is 290 meters high above sea level. There is a poem about it in Manyoshu, the oldest anthology of poems in Japan. The poem mentions the mountain as eyebrow shaped when seen between clouds. This beautiful mountain has been cherished by people since old times. There is a ropeway that leads to the park at the top of Mount Bizan. The park is colored with cherry blossoms in spring, red and yellow leaves in fall. The top of the mountain has a gorgeous panoramic view. It's even more beautiful view at night and attracts many couples for a romantic date.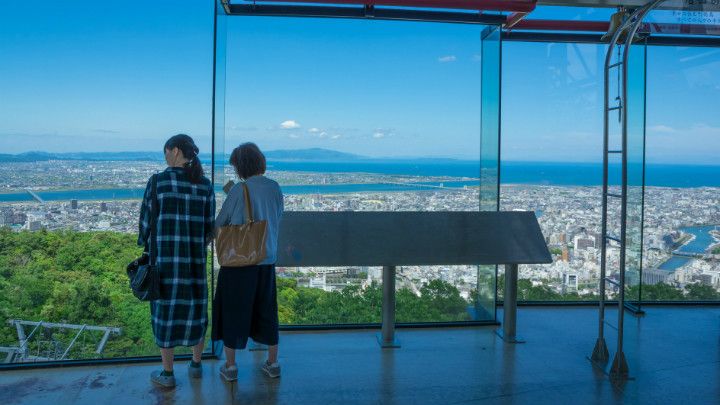 (Source: PIXTA)
Breathtaking panoramic view
Not only having been written in classic poems, Mount Bizan has been featured in movies and songs because of its breathtaking panoramic view. Especially on fine days, you can see the clear scenery including the other side of the Seto Inland Sea.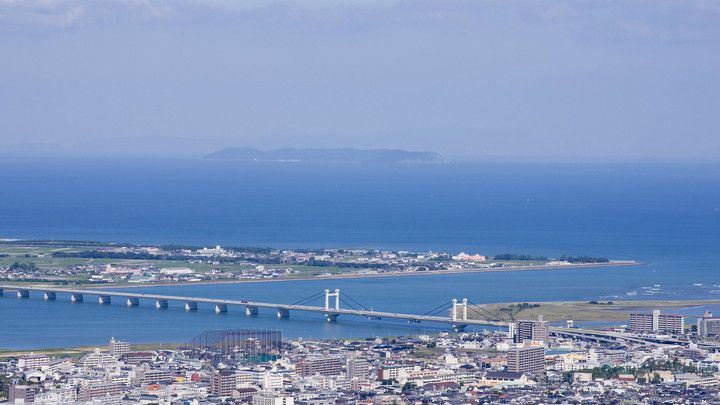 (Source: PIXTA)
The nighttime view is appropriated to a sparkling jewelry box.
The nighttime view from Mount Bizan is so impressive that many couples visit here on a date. The altitude is not too high nor too low, and there is no obstacle that blocks the view. The city lights shining at just the right distance creates a romantic mood. From December 1st to 25th every year, they illuminate the observation deck at the top of the mountain. During this "Christmas LED illumination," the ropeway also runs at night.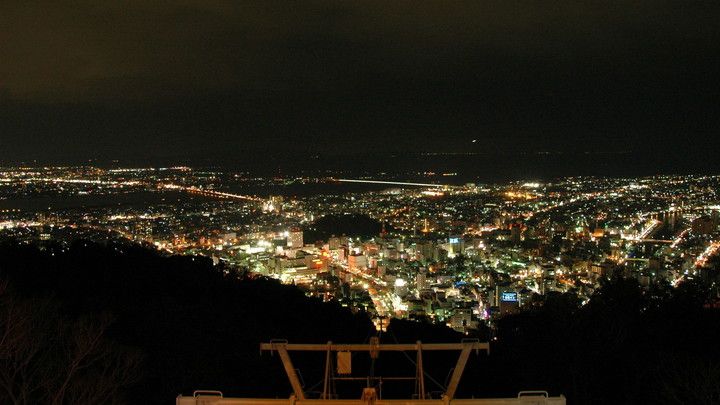 (Source: PIXTA)
Bizan Ropeway
Bizan Ropeway connects the top of Mount Bizan at 290 meters above sea level and downtown Tokushima. The fare for the ropeway is 1020 yen for an adult, 510 yen for an elementary school student. The nature of Mount Bizan and cityscape of Tokushima please the eyes of visitors during the 6-minute aerial trip. Next to Bizan Ropeway Sanroku station, there is a "Soba making school" where you can experience making soba (buckwheat noodle) and eat it at the spot. Please note that prior reservation is needed.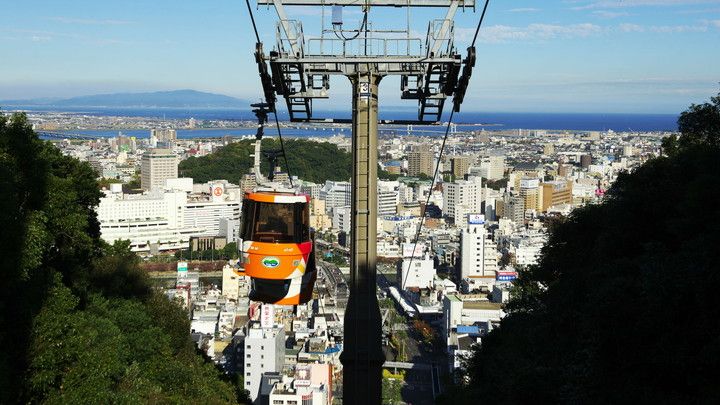 (Source: PIXTA)
Cherry blossoms at Bizan Park
The park located at the top of Mount Bizan, Bizan Park is famous as a great viewing spot of cherry blossoms. The scenery is covered with as many as 1500 Yoshino cherry trees that bloom in full every spring. They also have some must-see spots including the 6-meter tall kaleidoscope using LED lamps, and the bird watching path to watch wild birds in "the square of flowers and birds".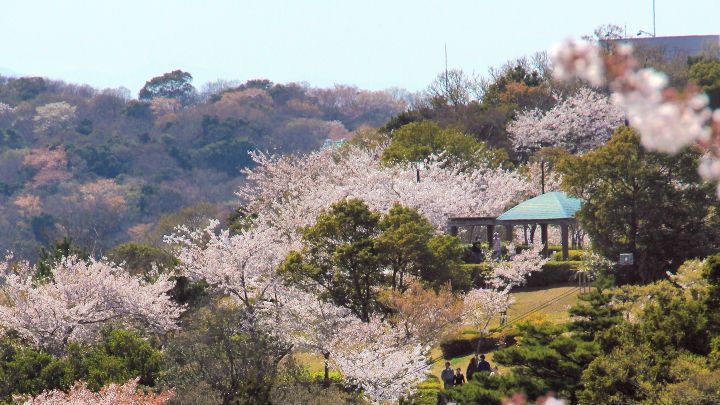 (Source: 阿波ナビ)