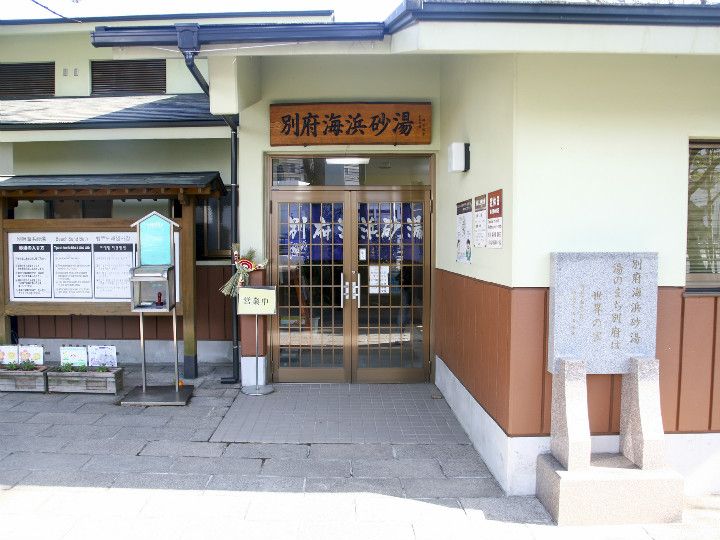 Beppu onsen is one of the best, most famous hot spring areas in Japan located in Beppu, Oita prefecture. Of the onsen in Beppu, Beppu Kaihin Sunayu is especially popular as a special sand onsen. The way to enjoy this onsen is very distinctive! After you change into a yukata, a casual, summer kimono, and lay down on the warm sand, staff called Sunakake-san, literary meaning sand sprinkler, sprinkle sand to cover your body. Stay in the warmth that is different from a normal onsen and unique to sand for 10 minutes. Your mind and body will be refreshed and fatigue from the trip will go away when you come out of the sand! After sunayu, please be sure to clean off the sand with the natural onsen located next to the facility.
Ashiyu with a wide ocean view
Beside the space for sunayu, there is ashiyu, onsen for feet. From the space for ashiyu that is located in a higher place than sunayu, view of Beppu bay can be enjoyed and you can have relaxing time with a comfortable breeze.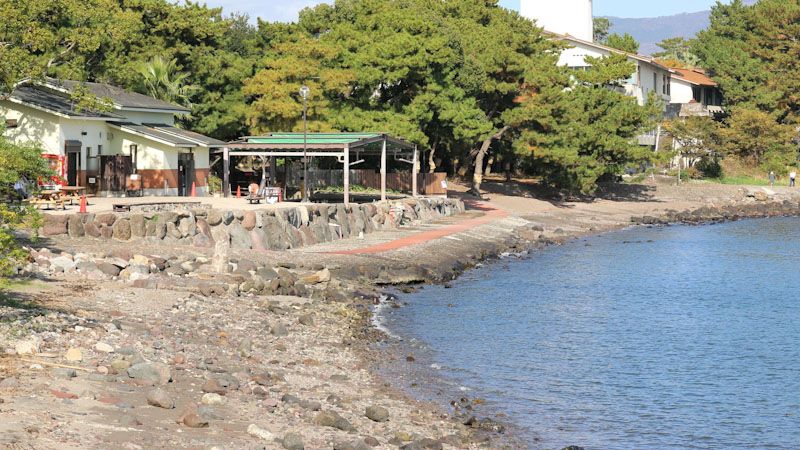 Shoningahama Park
Shoningahama Park that has sunayu is the only sea park in Beppu city. In the north side of the park, there are wild pine trees over 20 meters tall, and in the south side, there are trees that provides an atmosphere of southern islands such as Phoenix. You can see the beautiful green landscape with the blue seascape. There is also Beppu City Museum of Art, so this is great spot for art lovers.