Founded in 1928, this store specializes in senbei, or rice crackers. In fact, this store has been appointed by the Imperial family ever since the Emperor Taisho purchased rice crackers here. The rice crackers, prepared daily at the store by the owner himself, are so delicious that some people come here everyday to buy them. You can find rice crackers in many different flavors. You can also choose soft/hard ones or thin/thick ones. At any time, there are about 40 types of rice crackers available in the store! How about finding your favorite flavor?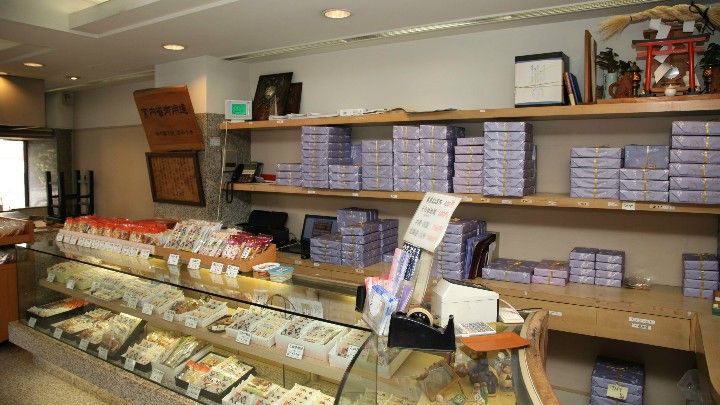 Tanuki that bring luck
Tanuki is a Japanese racoon and is known as an animal that "is smarter than others." Therefore, it brings luck such that you become better than others. In addition to tanuki-shaped rice crackers, there are many statues of tanuki inside the store.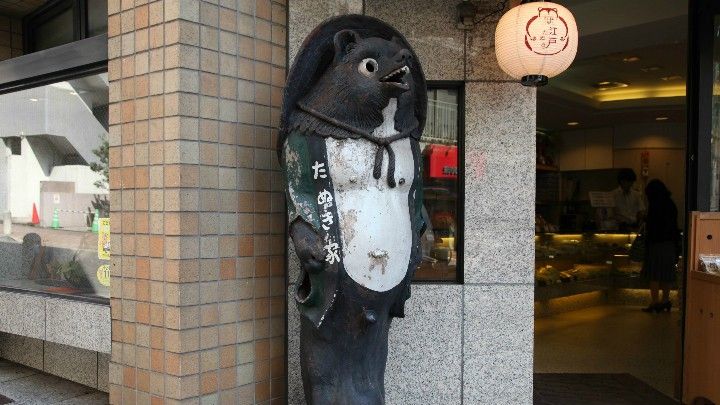 Famous for its variety of flavors
Tanukichi mix (15 pieces for 540 yen) is a very popular product that even children can enjoy.  It contains 6 flavors which include cheese, seaweed, curry, egg, bonito, and kelp. Foreigners have a big smile thanks to the familiarity of the cheese and curry flavored rice crackers.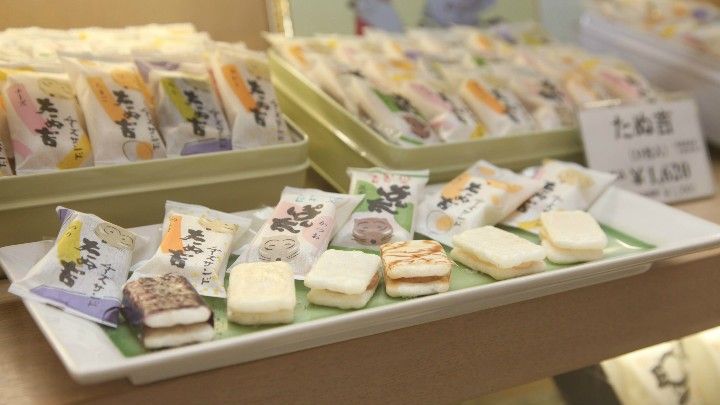 Enjoy the classic taste of Soy Sauce
Otanuki (5 pieces for 540 yen) contains soft and crispy rice crackers with a soy sauce taste. It is a classic and traditional product of this store that some regular customers come to buy everyday. I hope you will enjoy the real, traditional taste and aroma of soy sauce rice crackers.