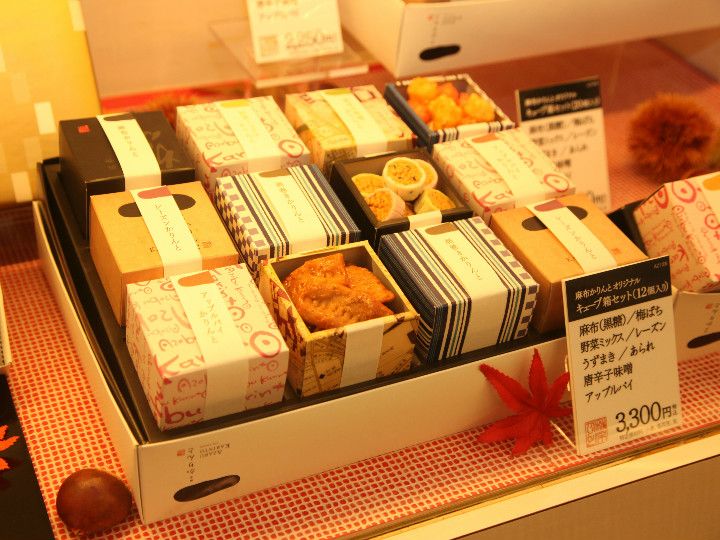 A specialty shop for Karinto (deep-fried flour snack), you will always find about 50 kinds of flavors including the classic Kokuto (brown sugar), apple-pie catering to western tastes, and even non-sweet Japanese Negi-miso (green onion and miso). Its best-before date is two months, which means it makes for a good souvenir!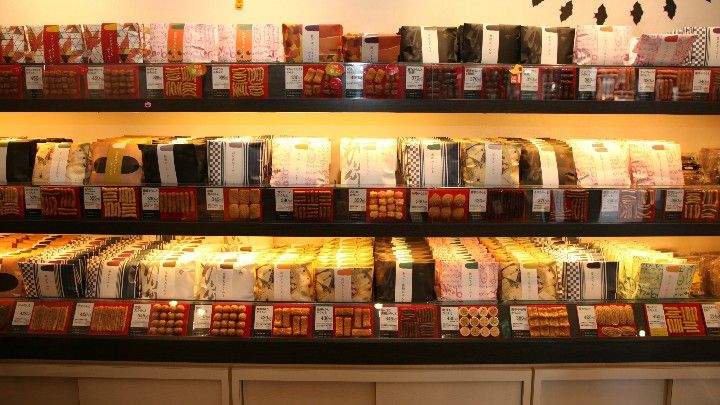 Traditional Japanese Snacks with a Modern Taste
Karinto is a kind of traditional Japanese snack, but they have drastically changed and added various flavors with an aim to produce "Karinto we've never had before." It has become a big hit.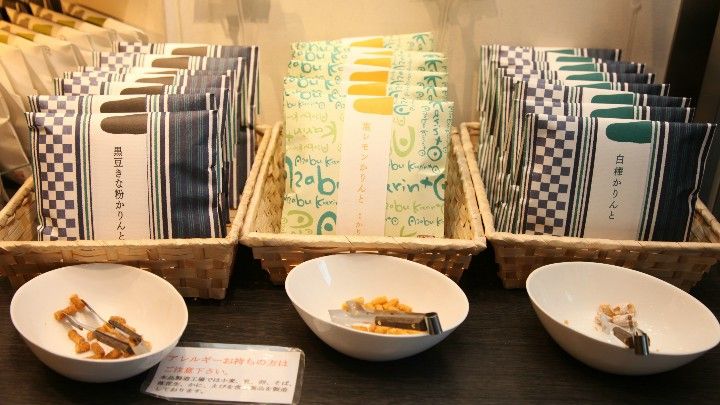 Kokuto (brown sugar) Karinto with a Hidden Flavor
Azabu Karinto (Kokuto) (370 yen) is a typical traditional Japanese flavor. Made from Japanese brown sugar, you will be pleasantly surprised by the black sesame seeds used as a hidden ingredient.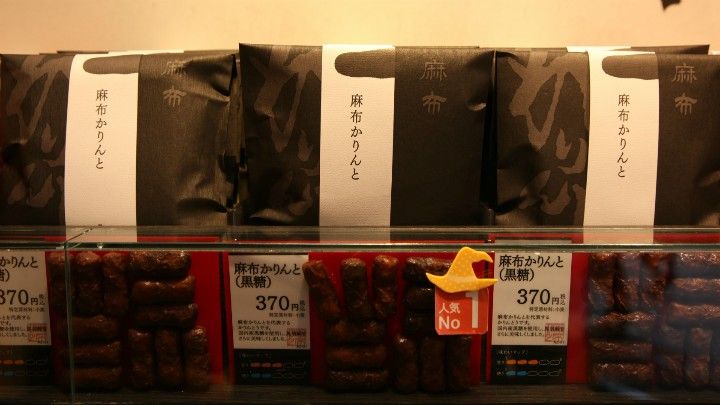 Catering to Western Tastes, the popular Apple Pie Flavor
Apple Pie Karinto (380 yen), a familiar taste for all, is very popular among foreign tourists. The sweet and sour taste of apple pie is entirely recreated in this Karinto.