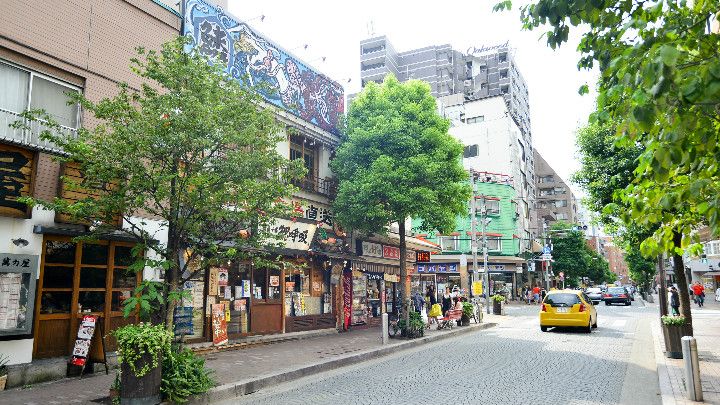 Sohonke Sarashina Horii, Main Restaurant
The Sohonke Sarashina Horii, main restaurant, is where the genre of Sarashina soba (buckwheat noodles) was founded in 1789. Sarashina soba uses only the center of the soba seeds which gives the soba its characteristic pure white color. This beautiful and elegant soba was also served to the emperor's family in the Edo Castle long ago. Slurp to your satisfaction these home milled, home kneaded, homemade noodles from the same restaurant that's flourished for hundreds of years.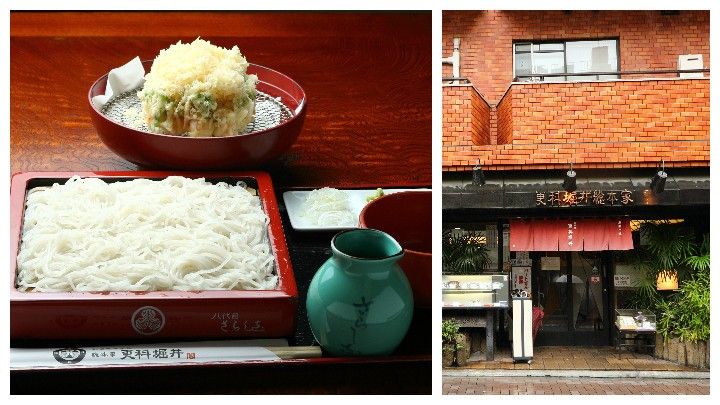 Abe-chan
The yakitori izakaya (Japanese chicken skewers pub), Abe-chan was founded in 1933. The same sauce pot has been continually used since its beginning for the brilliant balance of sweet and spicy that is sure to keep the beer flowing. Aside from the popular yakitori are various dishes such as yakiton (pork skewers) and gyu-suji (slow simmered beef entrails). Not only can you eat inside the pub but you can also get meals to go.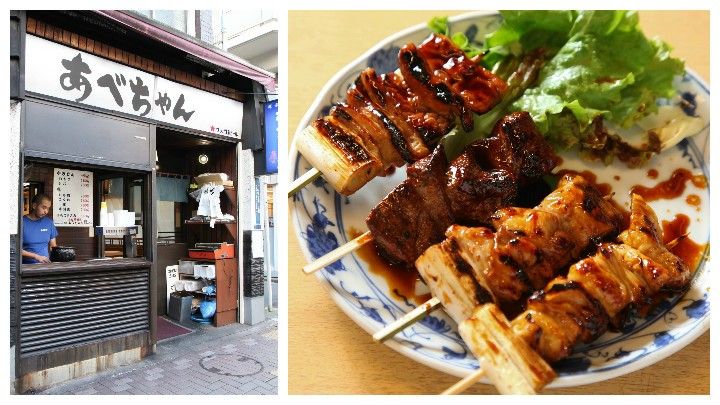 Naniwaya, Main Store
There is a shop on a corner of the Azabu Juban shopping street that always has a long line. That shop is Naniwaya founded in 1909 which has continued to use the same methods of production for delicious "tai-yaki" since its beginning. The miraculous product of this shop is tai-yaki, a delicious blend of azuki bean paste that is cooked until fluffy for 8 hours and then the savory wrapping that enfolds this remarkable treat. Here, one can also find sweet shaved ice which is popular on hot summer days.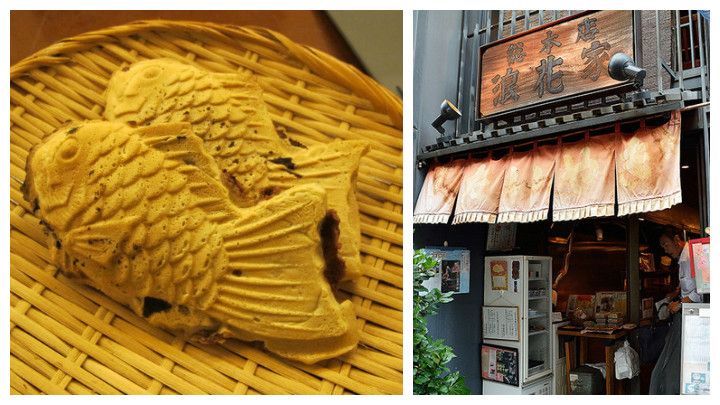 (Source: 食べログ)
Tanuki Sembei Treats
The long-standing Tanuki Sembei store was founded in 1928 and has even had the privilege of gifting its delicious product to the Taisho emperor. The superb "O-danuki" treats which are rich in soy sauce taste have a satisfying crunchy flavor while also maintaining a wonderful softness. Here, you can find the perfect blend of tasty souvenirs.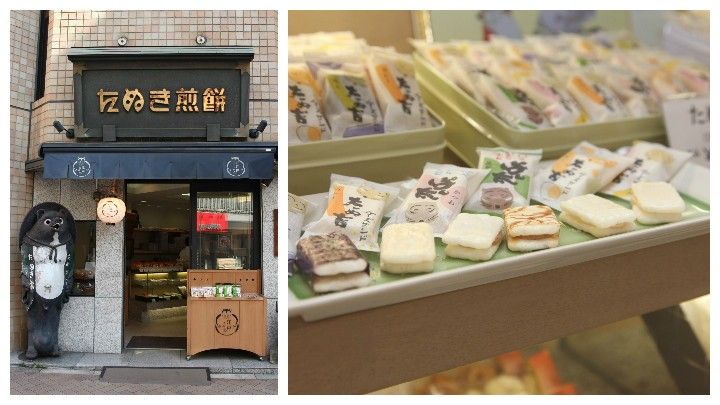 Mamegen Azabu Juban, Main Store
Mamegen has been selling bean treats in the same location since its foundation in 1865. One can enjoy the three flavors of shrimp, seaweed, and shredded seaweed on the "otoboke mame" treats whose crispy texture will keep your hand unconsciously reaching for more. Also found only in this Azabu Juban store are "mozzarella almonds" that go perfectly with wine.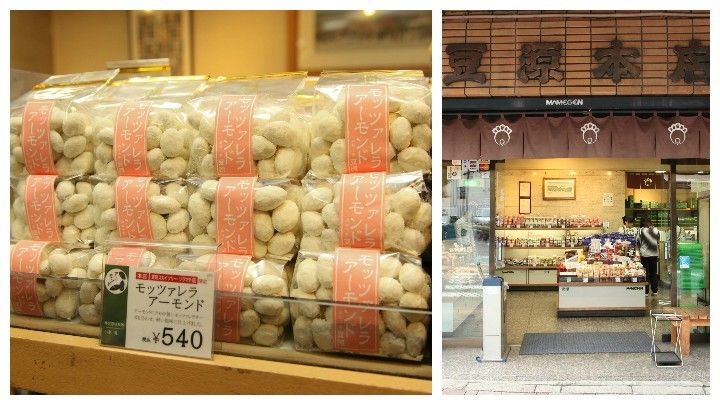 Kibundo
Kibundo has been selling Japanese sweets since 1910. Handmade sweets in this store include small waffle treats (flavors change with the season like custard cream, apricot jam, etc.) with a gentle tasting wrapping and sweet bean jam tucked inside that make for a divine balance of tastes.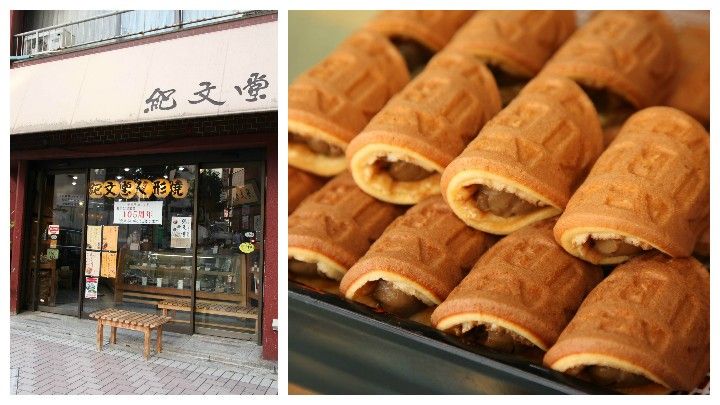 Tsukishimaya
Since opening in 1951, the people of Azabu Juban have loved the Imagawa-yaki (batter filled with azuki bean paste) and onigiri (rice ball) shop of Tsukishimaya. The most popular treat of this store is the "Imagawa-yaki," made with ogura bean paste, custard, or cheese flavors which are baked by the master in front of the store. Please enjoy this perfect snack for a stroll.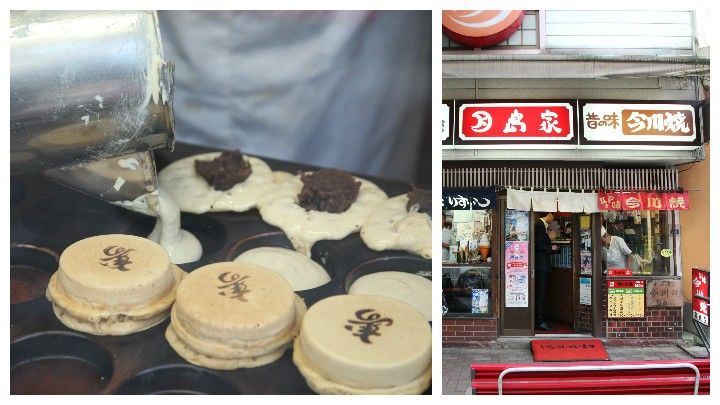 Azabu Agemochiya
The Azabu Agemochiya is a store that specializes in deep-fried rice cakes. Over 40 different kinds of these rice cakes line the store front every day. We highly recommend the classic flavors of salt and soy sauce, but the fresh lemon smelling salt lemon flavor is also a very popular treat.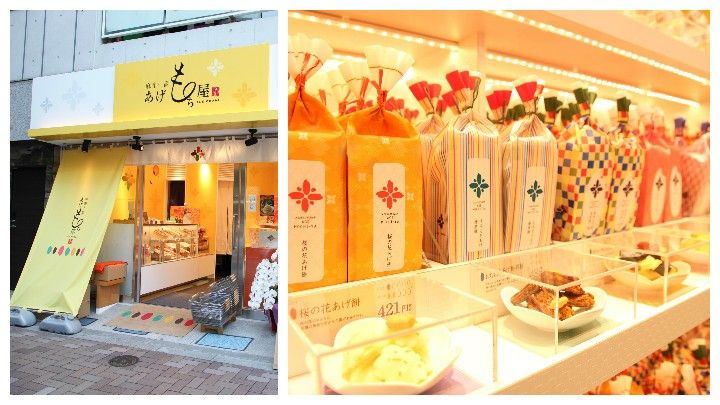 Kineya
Kineya is a store produced by the long standing rice cracker shop in the Asakusa district. The store offers "age-pasta" which are crunchy, fried pasta noodles made from special wheat from Italy and has been shown on television numerous times. Not only are the other flavors of carbonara and green curry just delicious treats on their own, but they also are outstanding accompaniments to drinks.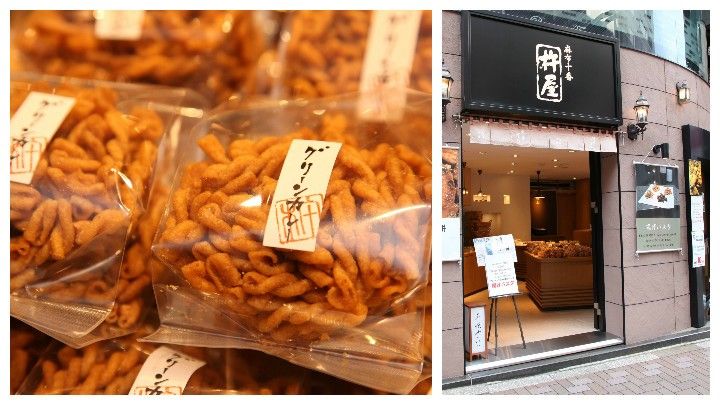 Azabu Karinto
Karinto is a Japanese sweet that has been enjoyed for ages. Azabu Karinto is famous for revolutionizing the simple treat of flour fried in oil. Always available in the store are over 50 different flavors including apple pie along many other unprecedented flavors in abundance.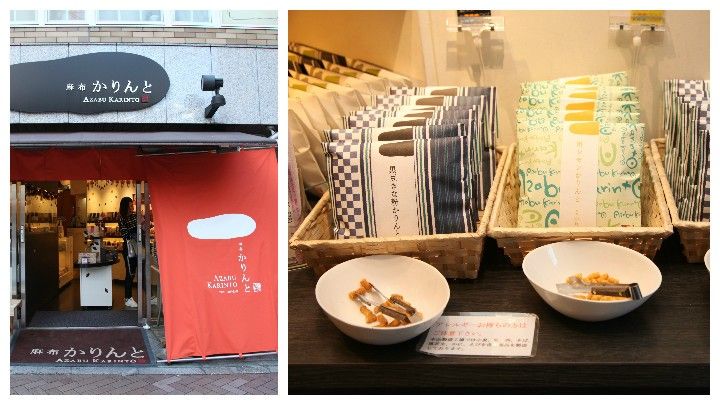 Azabu Cheesecake Cinq Cinq
Over ten flavors of cheesecake are available in the specialty store of Azabu Cheesecake Cinq Cinq. Aside from the satisfying taste of the rich plain flavor, one can also order rare flavors such as yuzu, fig, and tomato. Please come by and find the right cheesecake for you.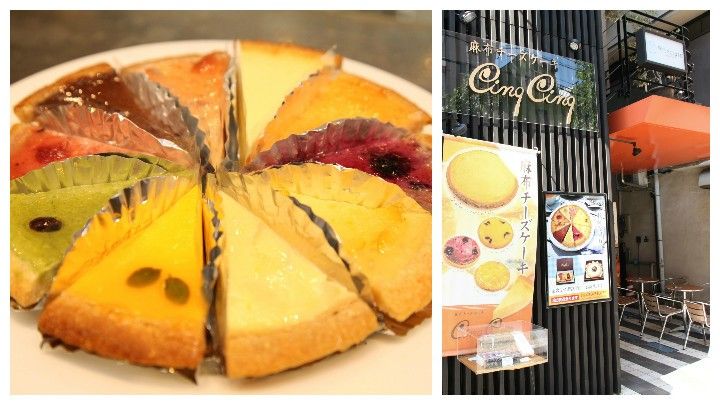 Shiroi Kuro (White Black)
Shiro Kuro, which means "white black," is a monotone-themed sweets shop. Inside the shop, one can enjoy two different kinds of roll cakes, "black" and "white." "Black" is made with black beans from Tanbo, Kyoto, where bamboo charcoal and cocoa are rolled into dough wrapped with cheese cream. "White" uses dough with lemon peel wrapped with black bean cream.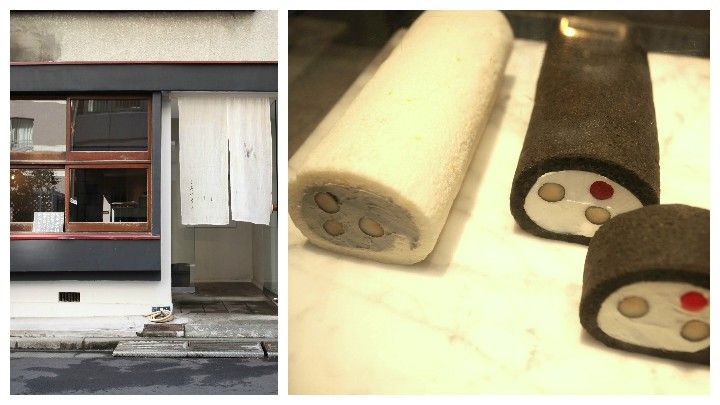 Azabu Yasaigashi
Azabu Yasaigashi is a shop that offers sweets made from vegetables. Here, you can find the perfect sweet souvenir from treats like "vegetable monaka" and "vegetable chips." You can also enjoy these sweets made from vegetables inside the shop itself.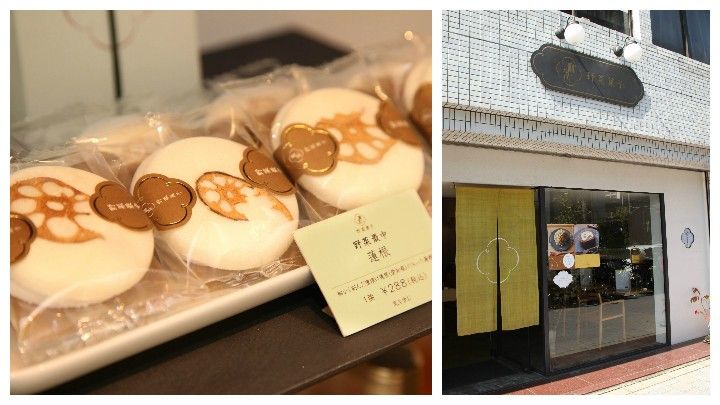 Ma-suya
In the salt specialty store, Ma-suya, you can always find a salt sommelier. Here, you can find the right salt to use for rice, pasta, soup, etc. Don't forget to try the "yuki shio soft cream" ("snow salt soft cream") which uses salt! If you like you can top your treat with original salt flavors like cocoa salt, matcha salt, wasabi salt, etc.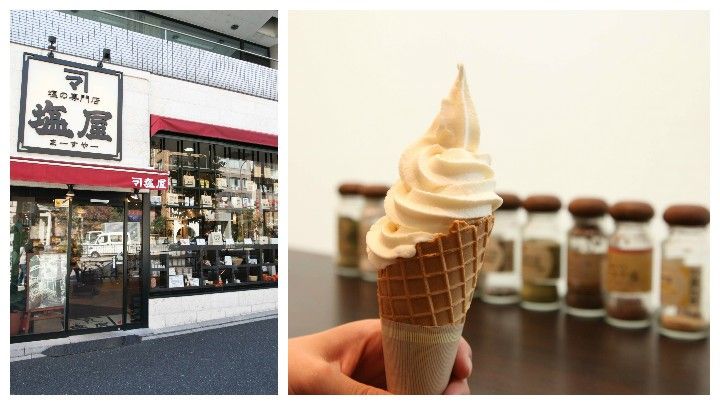 Asa no Ha
Asa no Ha is a towel specialty store that offers traditional craft hand towels, "tenugui," that have been made for hundreds of years. Deep into history Japanese have used these hand towels to "wipe, wrap, and wear" in all kinds of scenes and fashions. The towels are soft to the touch and compact which make for great souvenirs.