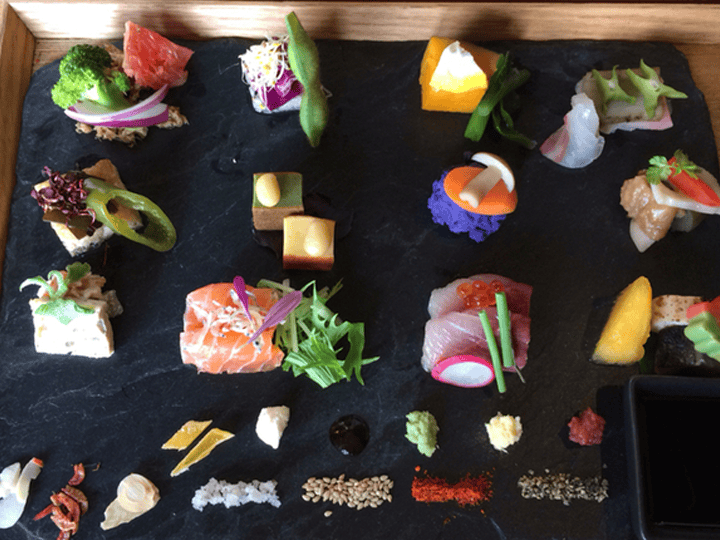 AWOMB is a restaurant that was renovated from a traditional Japanese home. The wooden structure gives a warm feel and a relaxed atmosphere to the restaurant. They offer a new kind of temakizushi called tenigiri-zushi that has a unique artistic twist to it. Temakizushi is a hand roll that you roll your own sushi with nori (seaweed), rice and sushi ingredient of your choice. This is a very popular restaurant, and many people come here knowing that they have to wait in a long line.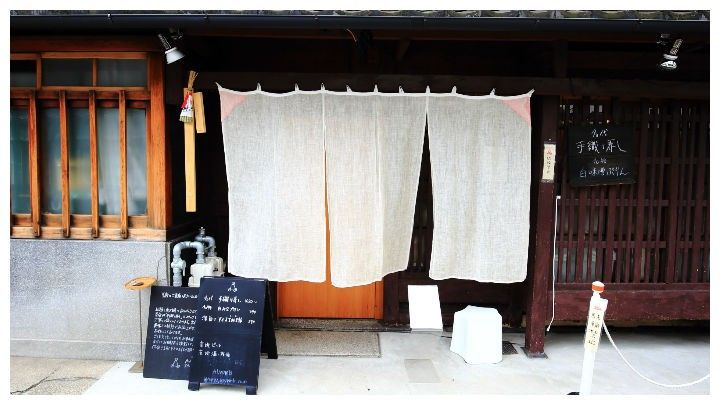 (Source: 京都もよう)
A Modern Space That was Renovated From an 80-Year-Old House
The interior of the restaurant is stylishly decorated and has a warm feel of wood. An 80-year-old Japanese traditional house was carefully remodeled with special attention to detail. The interior is of a traditional Japanese style yet with a modern atmosphere, and it utilizes warm white colors and wooden patterns. The restaurant also sells attractive specialty items.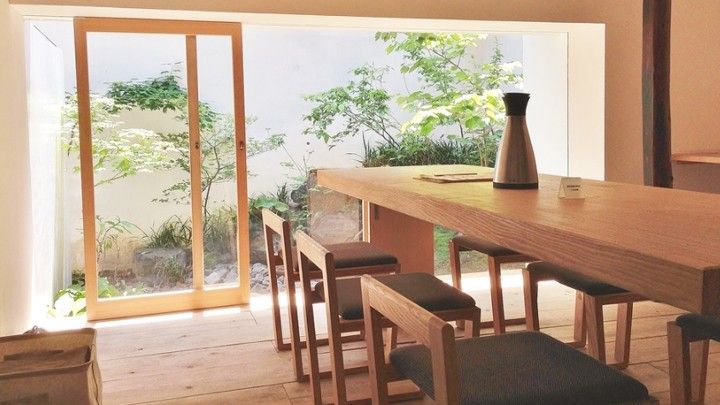 (Source: 食べログ)
Tenigiri-zushi: Beautiful Artistic Sushi
You will be amazed by their beautiful tenigiri-zushi . Typical Kyoto ingredients and seasonings are laid out on the table for you to make your own sushi with nori and rice. A staff of the restaurant will show you how to make it, so just relax and enjoy your meal.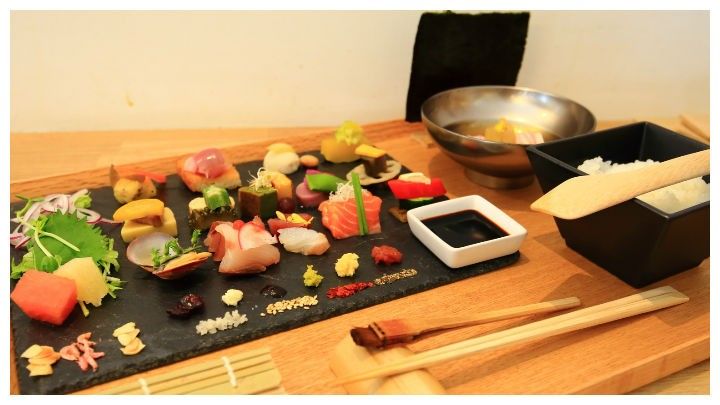 (Source: 京都もよう)
Signature Dessert: White Miso Milk Pudding that has  a Delicious Miso Flavor
For a dessert, we recommend the silky white miso milk pudding . Miso is a Japanese traditional condiment made from fermented soybean. The white miso (shiro miso) has a milder and sweeter flavor than the darker colored miso. It is unusual to be used in sweets, but it has a delicious miso flavor and is very popular.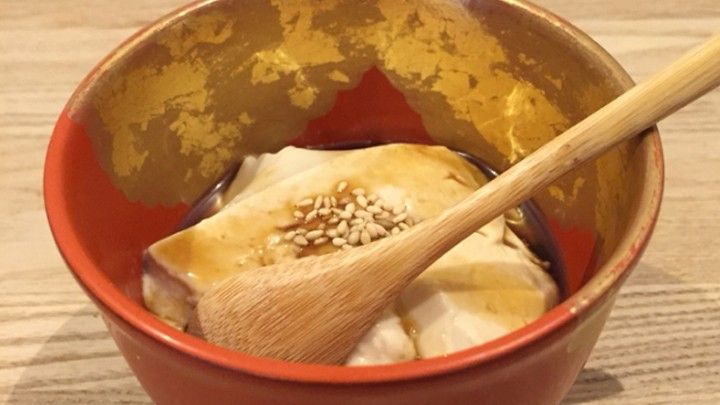 (Source: 食べログ)