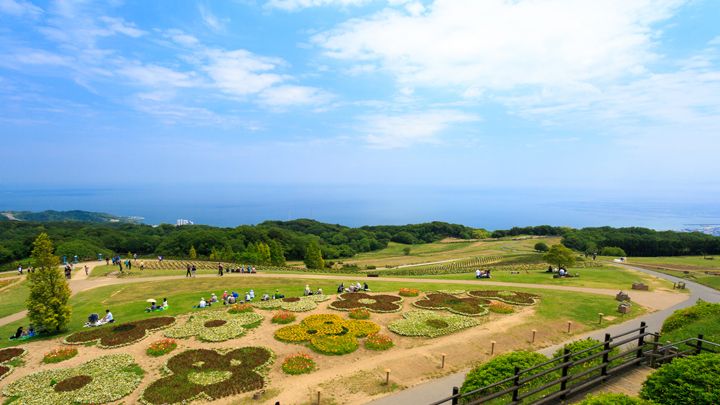 (Source: アクセル / PIXTA)
Must-See Spot in Awaji-shima: Akashi Kaikyo Bridge
The 3,911 meters long bridge that connects Honshu and Awaji-shima, Akashi Kaikyo Bridge is the biggest suspension bridge in the world. The view of the bridge from Awaji-shima is magnificent. It is lit up at night and looks more romantic and different from what it looks in the daytime.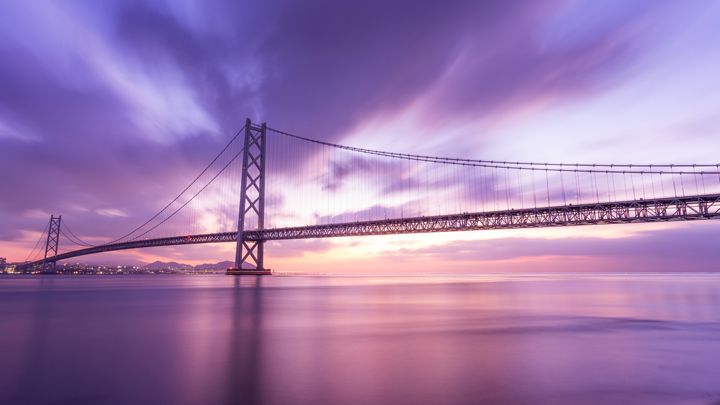 (Source: アクセル / PIXTA)
One of the three Biggest Whirlpools in the World: The Naruto Whirlpool
From the southern part of Awaji-shima, "The Naruto Whirlpool" can be viewed. The whirlpool is seen when the speed of the current is so fast and the water flows in spirals. The Naruto Whirlpool is one of the three biggest whirlpools in the world. The best way to see it is from ships that can come up close to it offering magnificent views.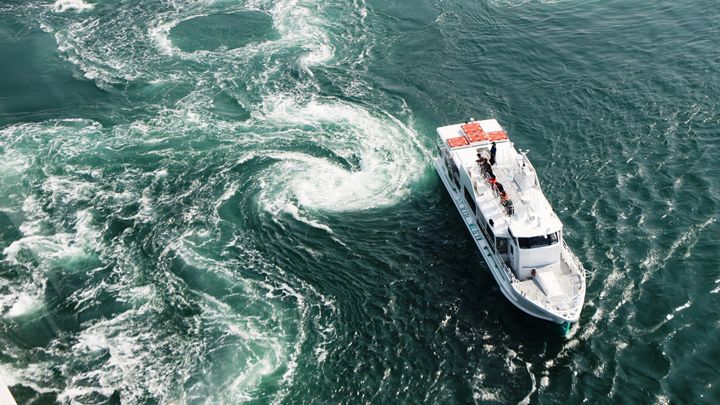 (Source: ヤッターワン / PIXTA)
Awaji Hana-sajiki
Hana-sajiki is the famous sightseeing spot where various flowers bloom all over the extensive site developed in the farmland on the hill with a great view. There can be seen canola flowers in spring, sunflowers in summer, cosmoses in fall, and pansies in winter. The observation deck has a great panoramic view of Akashi Kaikyo Bridge and Kansai International Airport.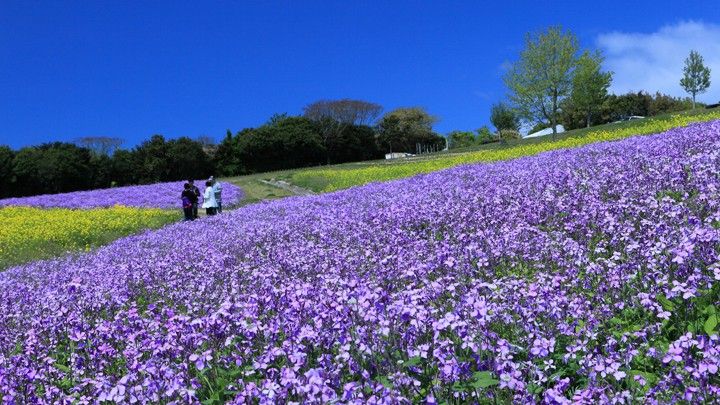 (Source: kazukiatuko / PIXTA)
Akashi Kaikyo National Government Park
It is a national government park with full of nature. There are beautiful flower beds colored with seasonal flowers such as tulips, hydrangeas, and cosmoses. There are also various facilities like playground equipment for families, large lawn area, the area where you can enjoy playing with water, a barbecue space, and the terrace with a great view of the sea.  It is a place that anyone from adults to children can enjoy.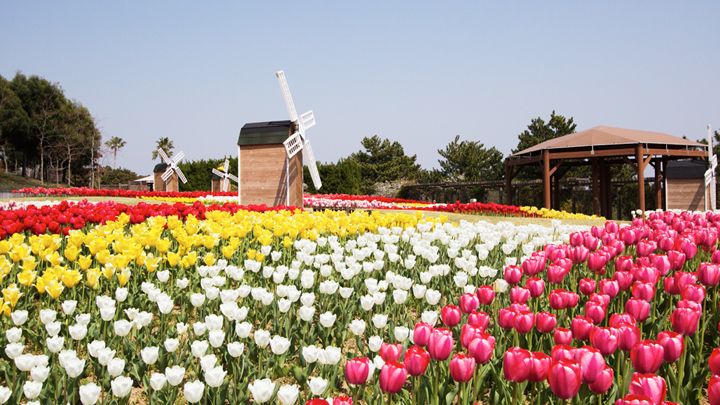 (Source: バッシー / PIXTA)
Awaji Yumebutai
It is a resort facility in Awaji City. The extensive site is scattered with buildings designed by the world's famous architect, Tadao Ando, the 100 stepped garden called Hyakudan-en, and Kiseki no Hoshi Botanical Museum that provides about 3,000 species of plants from all over the world. This is the sightseeing spot where you can spend some relaxing time seeing seasonal flowers.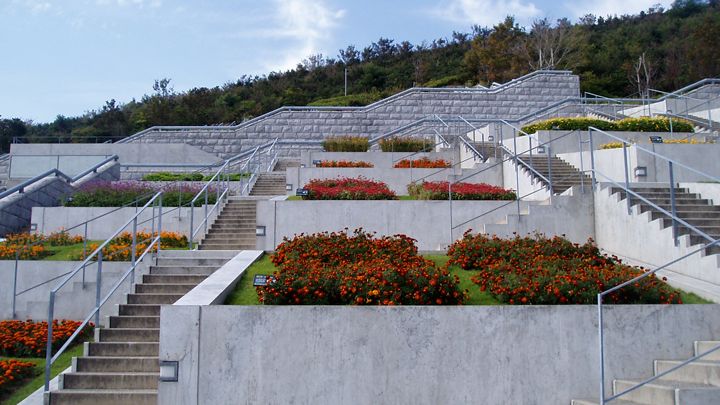 (Source: M.F.S. / PIXTA)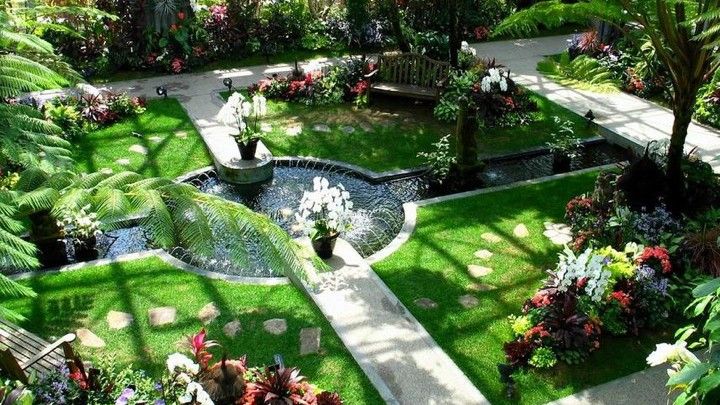 (Source: 壁紙写真集-無料写真素材)
A Facility Unique to Awaji-shima
There are various sightseeing spots very unique to Awaji-shima including Awaji Farm Park England Hill with koalas, Awaji-shima Farm, Awaji Island Fruit Farm, and Awaji-shima Monkey Center.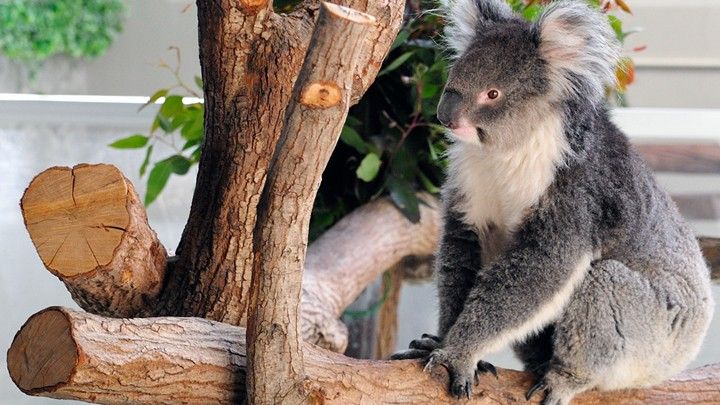 (Source: 淡路ファームパーク イングランドの丘)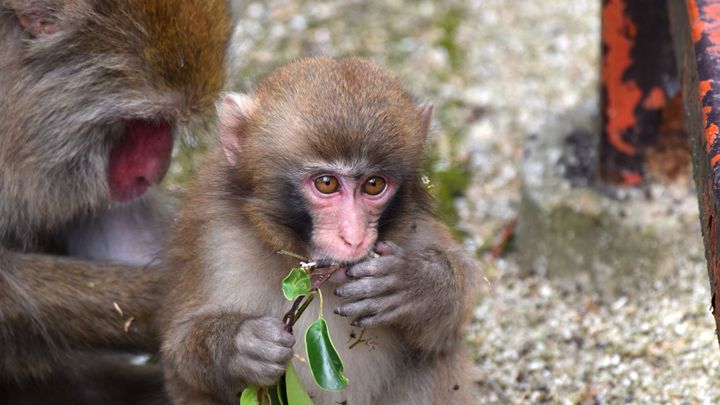 (Source: サミー / PIXTA)