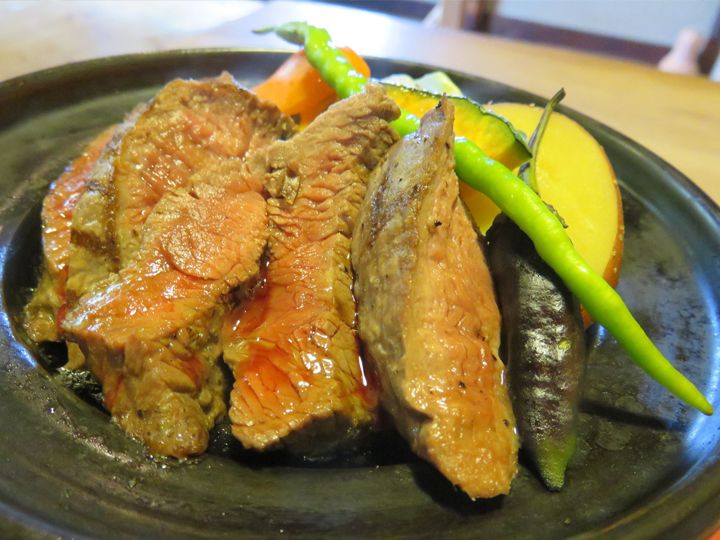 Awa Naramachi is a Japanese restaurant that utilizes local ingredients from Nara Prefecture. The restaurant takes reservations only and serves carefully crafted beautiful dishes including colorful traditional Nara vegetables called Yamato yasai and Nara's brand of beef called Yamatogyu. The stunning dishes will please your eyes as well as your taste buds. You can enjoy your meal in a tranquil private room, and the restaurant even has a cozy Japanese garden. They serve a wide variety of small dishes to enjoy various flavors.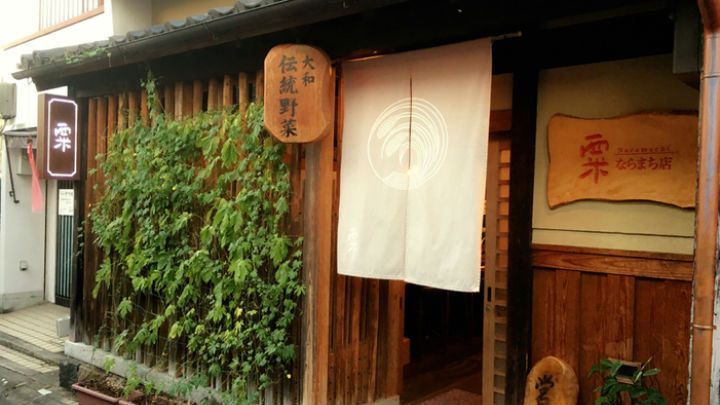 (Source: 食べログ)
Enjoy Your Meal in a Peaceful Traditional House
A 130-year-old house was renovated to make this restaurant. You will find yourself in a different tranquil world that soothes your mind. They have different types of private rooms where you can savor your meal in a relaxed atmosphere. The heated floors will keep you warm and comfy during the winter months in this historic house.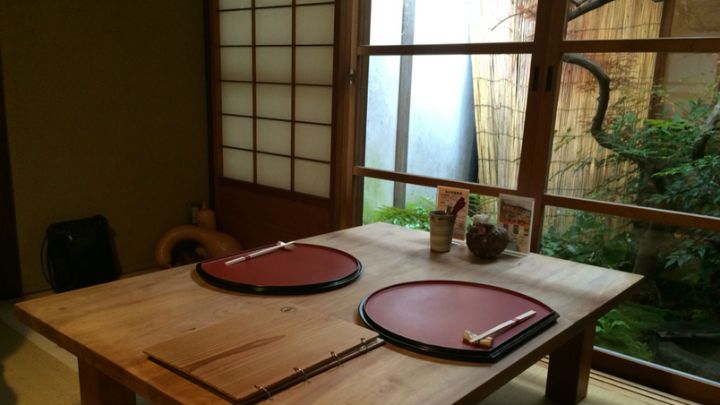 (Source: 食べログ)
Delicious Lunch Made with Nara's Unique Vegetables
The Awa Shukaku Gozen (Awa harvest festival combo - 2,900 yen) is crafted using a plethora of Nara's traditional vegetables called Yamato yasai that are grown by the staff in their garden. A wide variety of beautiful small plates are served in a basket giving you a different experience on every plate. The local Yamatogyu beef is served for the main course followed by dessert and drinks to complete the meal.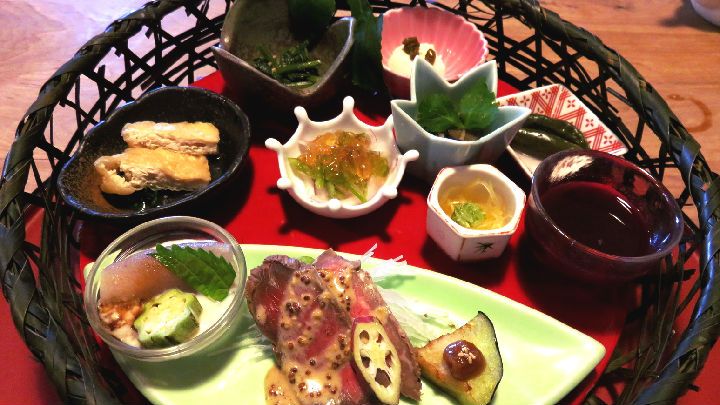 (Source: 食べログ)
Savoring Nara's Famous Yamatogyu Beef
Awa Yamatogyu to Yasai Course (Awa Yamatogyu and vegetable course - 3,900 yen) enables you to savor an abundance of local vegetables and Yamatogyu. The rib roast grilled on a ceramic plate is rich and succulent. Three kinds of seasonings: salt, miso and citrus juice are served with this dish.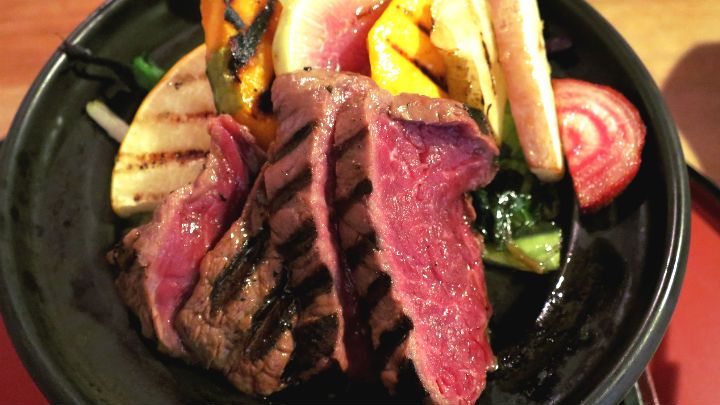 (Source: 食べログ)