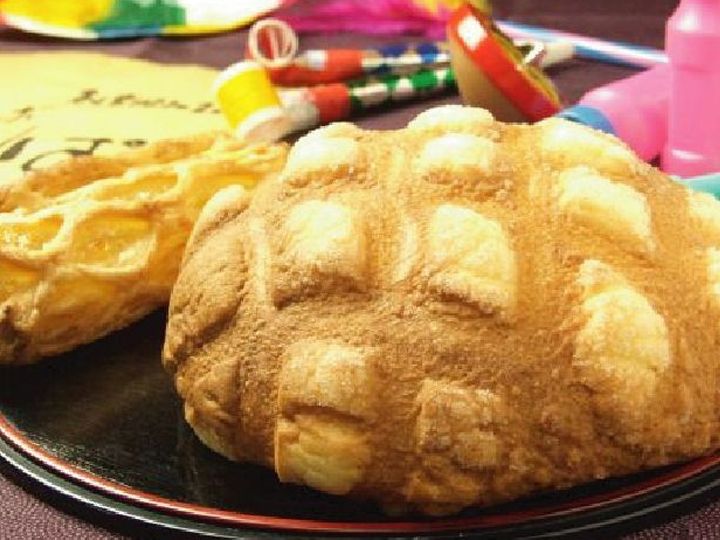 Asakusa Kagetsudo is a shop of long standing established in 1945. A lot of people queue for the jumbo melon pan (bread) on weekdays and weekends. The melon pan was first baked 15 years ago. The tour guides who come to Sensoji first found this melon pan and recommended it to tourists. People came to know about this melon pan by word-of-mouth and started queuing up. The shop was originally located conveniently near Nakamise, but the owners were worried about the long lines of people causing inconvenience to their neighbors and moved to the gateway of Nishisando shopping area to the left of the main hall.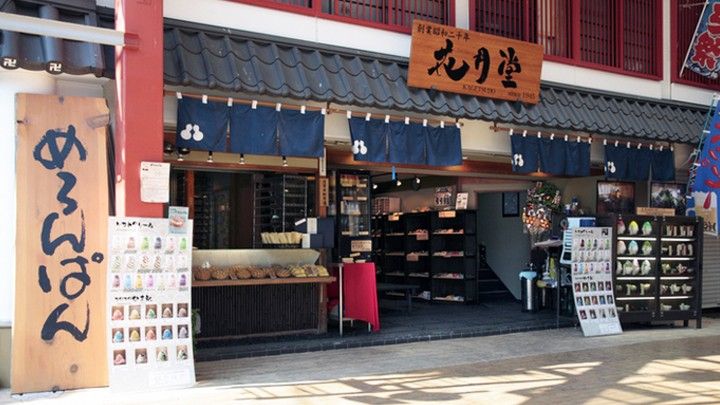 (Source: 食べログ)
Always Fresh Out of the Oven
Freshly baked melon pan are out of the oven every 7 minutes to serve customers hot, fresh ones, whenever they come to the shop. Usually, bread dough needs only 60 minutes to ferment, but this melon pan needs 3 hours as it is done under low temperature. The bread is soft and has a fine texture.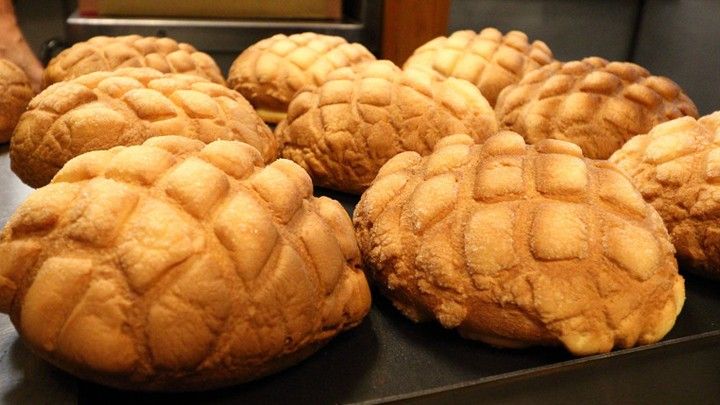 A Specialty: Jumbo Melon Pan
Jumbo melon pan (200 yen) is popular and over 3000 are sold a day on weekends. A crispy outside covers a soft, fine bread within. Some people bring it back home, but it tastes best hot from the oven.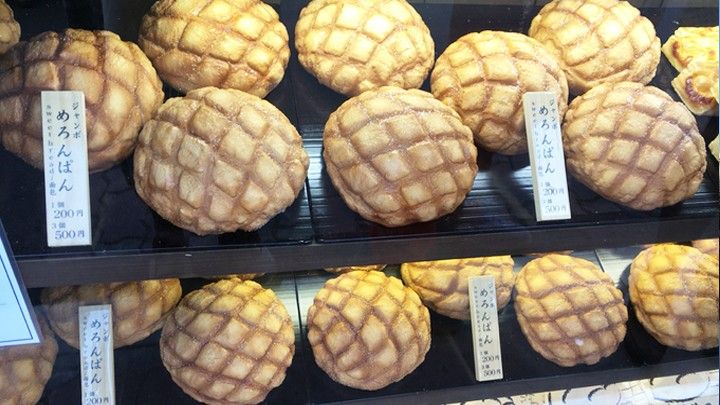 (Source: 食べログ)
Japanese-style Cafe
The interior of this Japanese-style shop presents the aesthetic of Asakusa. Full of the wonderful aroma of bread, you see a lot smiling faces eating the freshly baked melon pan. There is a relaxing cafe space on the second floor where you can enjoy melon pan with a drink.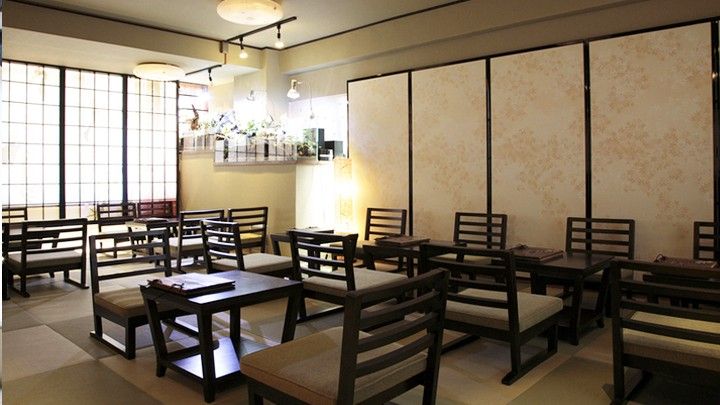 (Source: 食べログ)