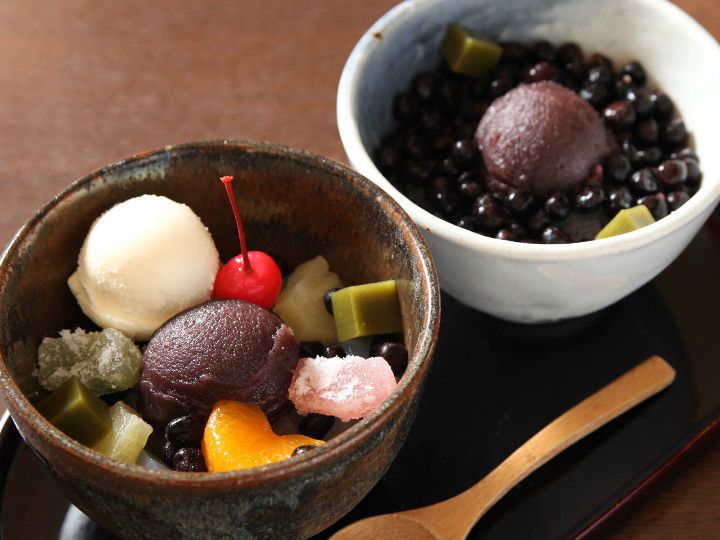 Asakusa Izumi, a Japanese sweets parlor, is located near the precincts of Sensoji in Asakusa and offers Japanese sweets cooked with traditional ingredients such as red beans and agar jelly. You can enjoy them at the restaurant or order for a take away, which is available for certain items. The mild taste of their sweets will unwind you and get rid of the fatigue from your travel.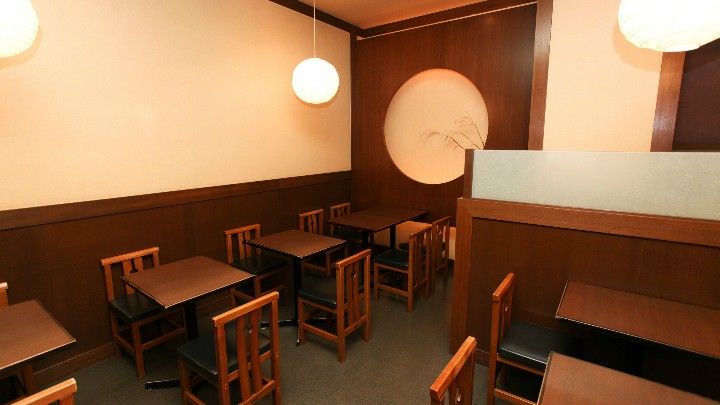 Traditional ingredients, traditional cooking methods
All the ingredients used in this shop are carefully selected and cooked meticulously using traditional methods. Agar jelly is known as a healthy food and red beans are high in dietary fiber. Feel the power of Japanese traditional food.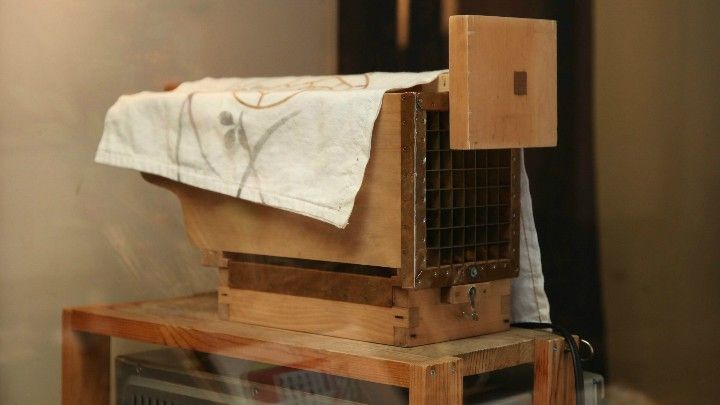 Anmitsu with fruits and ice cream
Anmitsu with ice cream (780 yen) is quite filling with a mild taste of anko (sweet red bean paste), kuromitsu (brown sugar syrup), fruits and ice cream. You can choose the flavor of ice cream from vanilla and green tea.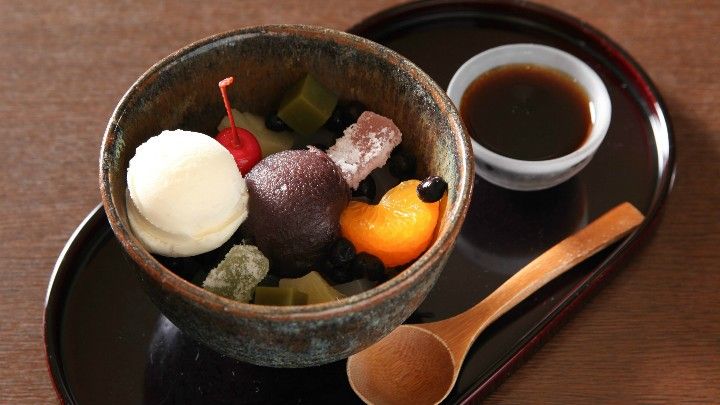 Simple but tasty mamekan
An mamekan (730 yen) is a simple but tasty sweet with agar jelly, beans, anko (sweet red bean paste), and kuromitsu (brown sugar syrup). It will be a unique experience of Japanese cuisine for foreigners to eat sweetened beans.