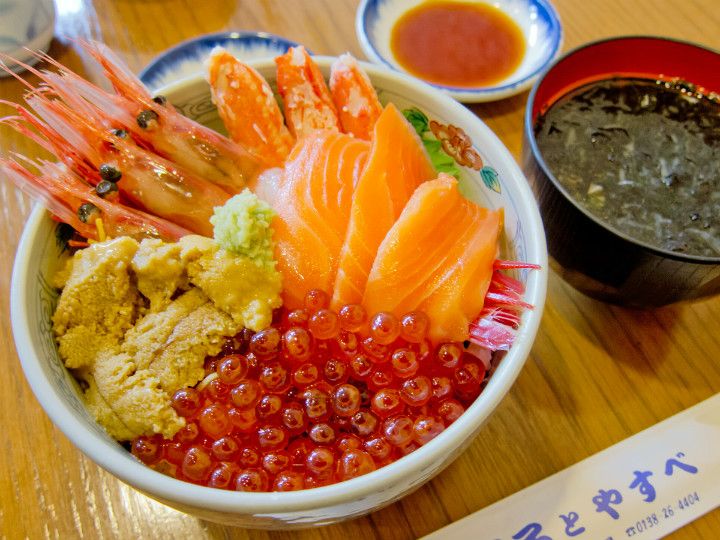 Just a minute walk from the JR Hakodate Station lies a corner of the Hakodate Morning Market where 15 restaurants and 4 shops are gathered. Here, in the Donburi Yokocho Ichiba, you can try various foods such as sushi or sashimi rice bowl. In the middle of the side street, you can find Asaichi Shokudo Mako-to-Yasube, a restaurant popular not only for its use of fresh seafood, but also because of the reputation of its highly skilled chefs. In particular, the knife skills used to create Ika Somen are a real work of art! 2-5 pieces of Hakodate's famous squid are taken and cut so thin that they look like real noodles, creating Ika Somen!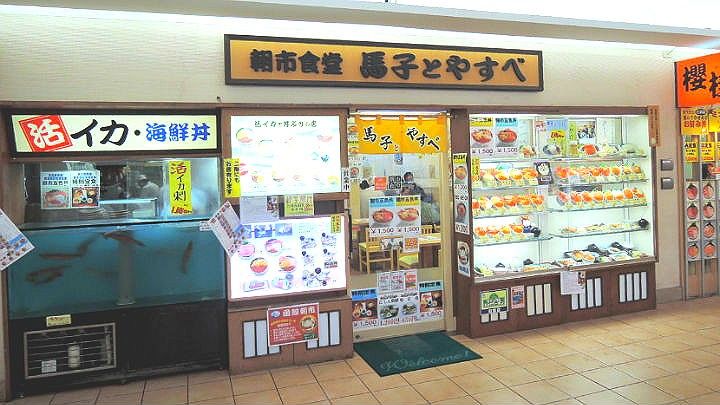 (Source: 食べログ)
Extensive menu and affordable price!
When all is said and done, what makes Asaichi Shokudo Mako-to-Yasube so attractive is it's extensive menu with over 30 different dishes available. Because the market place uses extraordinarily fresh sea produce locally sourced in Hokkaido, you can enjoy hearty dishes that use an abundance of seafood freshly caught in the morning at a reasonable price, such as kaisen-don, sashimi and grilled fish, among many others.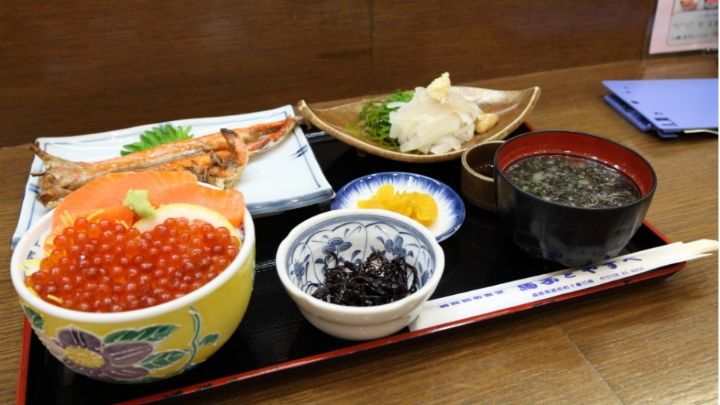 (Source: 食べログ)
Popular Donburi with heaps of seafood
Asaichi Shokudo Mako-to-Yasube's recommended special is the Kaisen Goshiki Don (1,680 yen), or the five-color seafood Donburi. This dish contains five types of northern seafood piled so high that you can't see the rice underneath, including raw sea urchins rich in flavor, glistening large-grain salmon roe, and tender shrimp.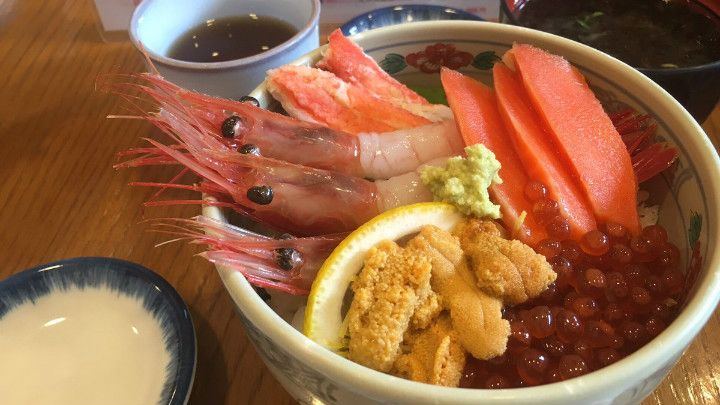 (Source: Twitter)
Squid so fresh it is see through
In addition to the Kaisen-don, there are also many set meals which are good value. Among them is the Ika Somen (1,260 yen), which shows off the craftsmen's skill and is highly recommended! This meal uses freshly caught squid which is so fresh that you can see straight through it, and the quality is so good that the tentacles are still moving even after it has been brought to the table!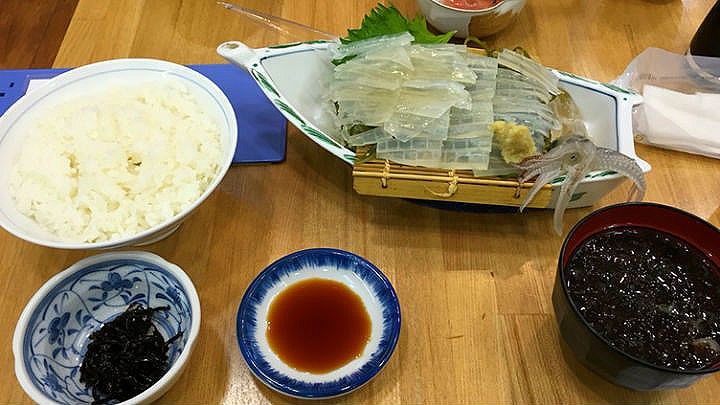 (Source: 食べログ)