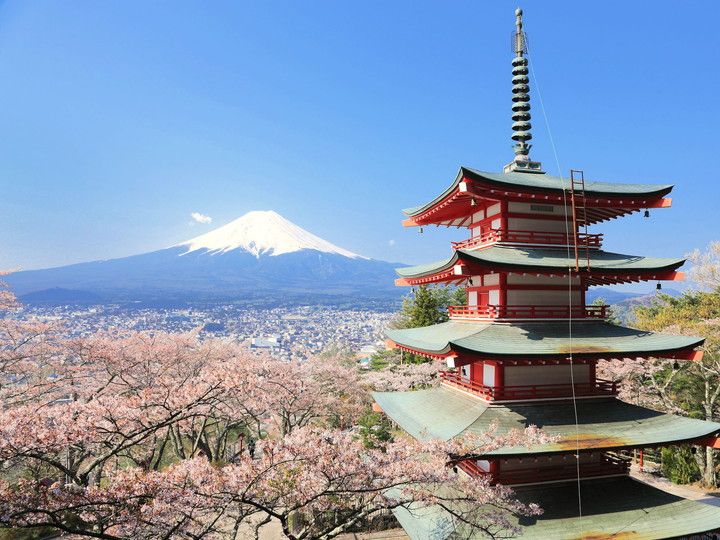 Arakurayama Sengen Park is the spot where you can enjoy the outstanding view of cherry blossoms, Mt. Fuji, and the five-storied pagoda at once in spring. It was placed in the 9th spot in the "21 Places Every Photographer Should Visit Before They Die," and many photographers and tourists visit from all over the world. Besides spring, red leaves in fall and the snowscape in winter are also amazing. We recommend that you not only see Mt. Fuji, but also the view of Fujiyoshida city.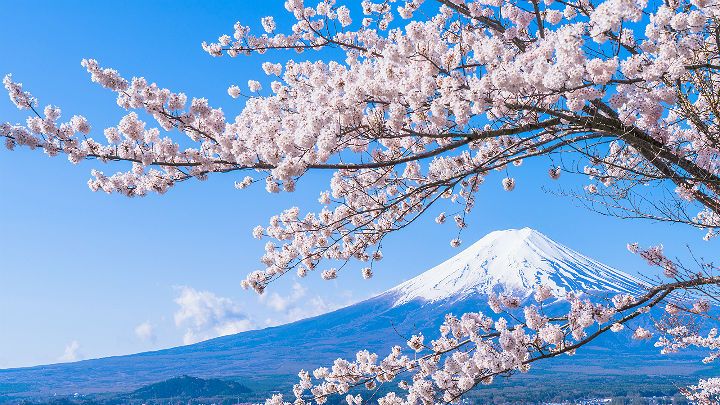 (Source: pixta)
Cherry blossom, Mt. Fuji, and five-storied pagoda
The combination of Chureito, the symbol of Fujimiyoshida city, Mt. Fuji, and cherry blossoms has become a representative landscape of Japan internationally. This landscape that many people around the world fall in love with can be enjoyed in different ways depending on the position, angle and time.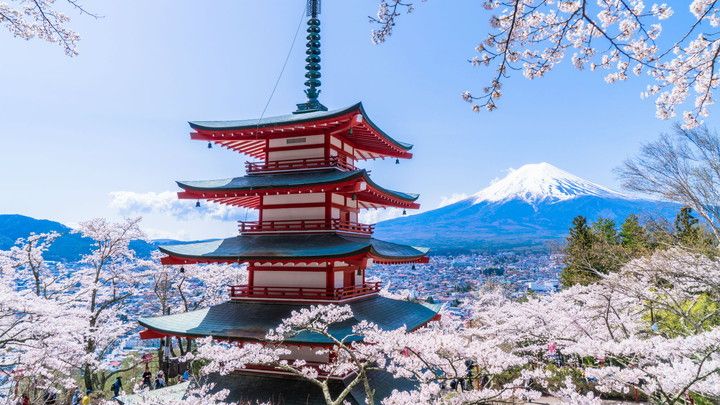 (Source: pixta)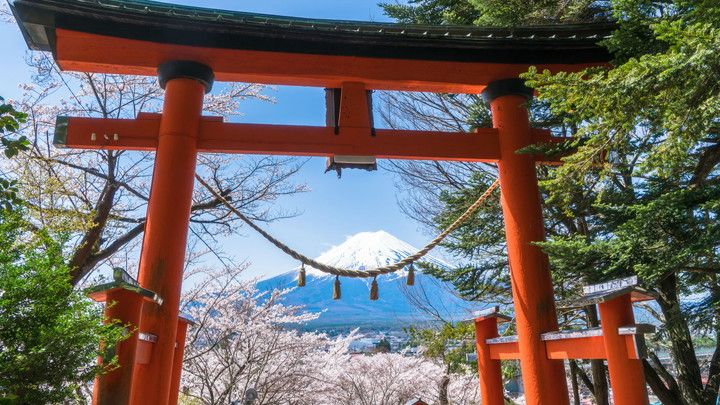 (Source: pixta)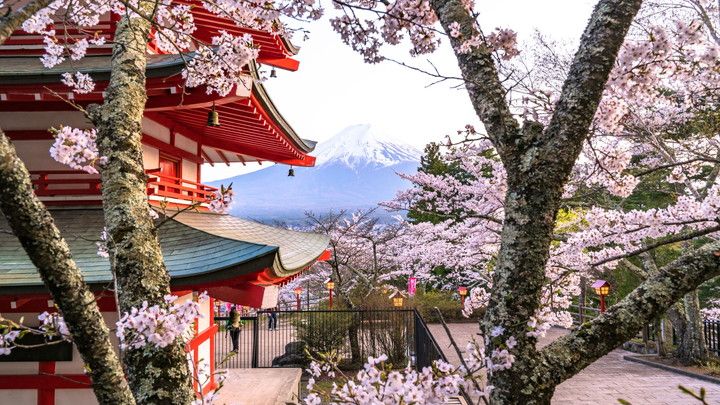 (Source: pixta)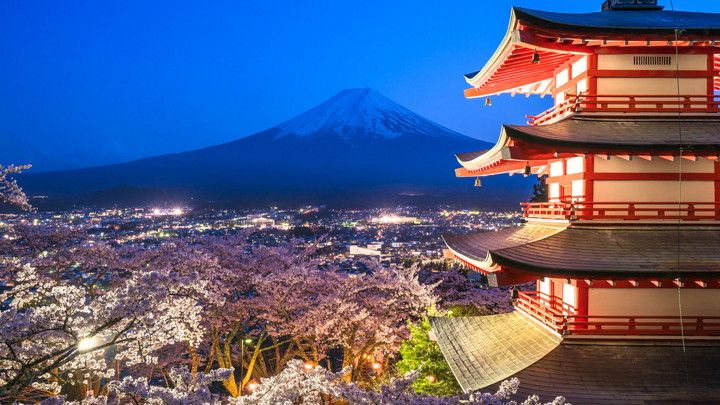 (Source: pixta)
Tunnel of cherry blossoms
There are cherry blossoms on both sides of the approach which results in a gorgeous cherry blossom tunnel in spring. You have to climb up 397 steps, but you can enjoy the different beauty of cherry blossoms on your way.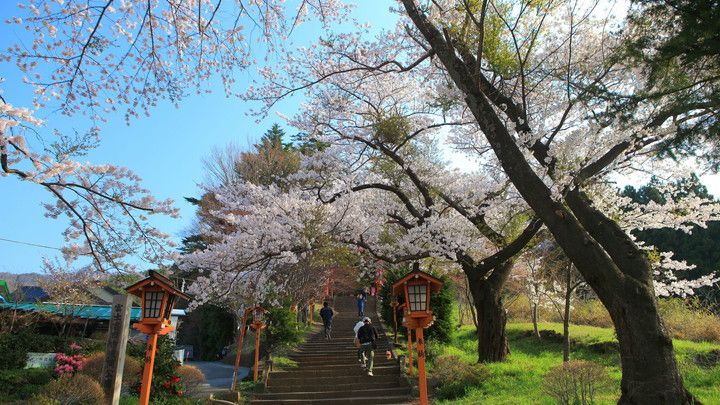 (Source: pixta)
Red leaves of Arakurayama Sengen Park
Arakurayama Sengen Park is famous for the cherry blossom season, but the landscape of colored leaves in fall is also beautiful: red Chureito, surrounding trees and Mt. Fuji in the background. This is a different view from cherry blossoms in spring but just as elegant.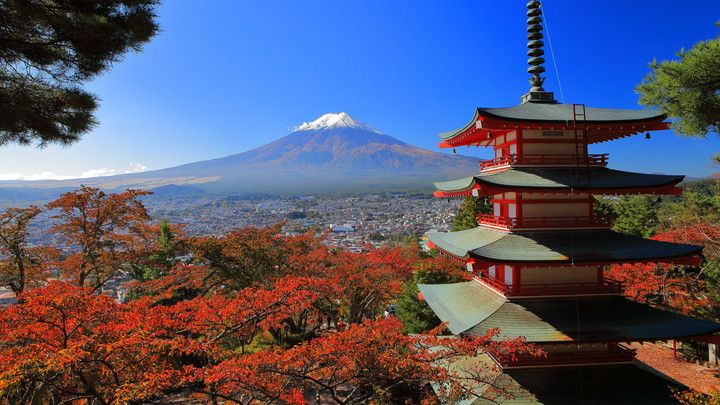 (Source: pixta)