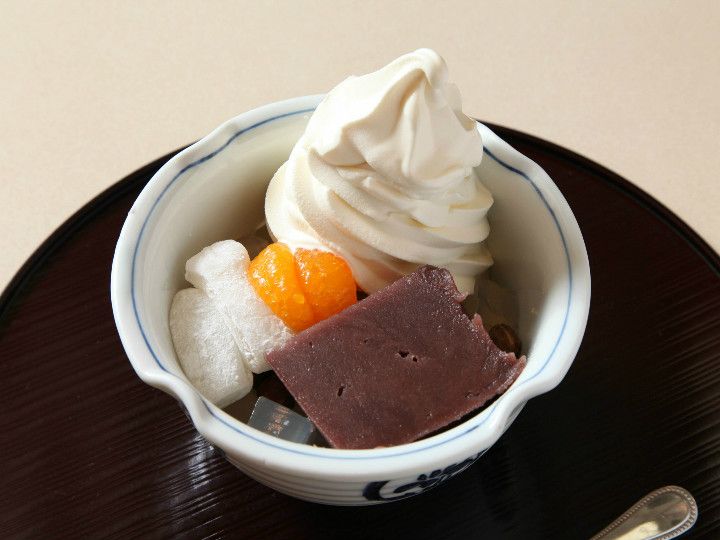 This anmitsu store, located by Tokyo's famous Ueno Park, was established in 1948 and is a famous store with a long history. Anmitsu is a traditional Japanese dessert with a base of an (red bean paste), honey, kanten (jelly), red peas, gyuhi (softer variety of mochi) and mandarin. The natural sweetness is an absolute delight that help you get rid of your fatigue from walking around in Ueno. Other than anmitsu, there is also oshiruko (sweet red bean soup), shaved ice limited to summer, and light snacks like ozouni (soup with mochi) and seki-han (rice steamed with red beans), recommended for lunchtime.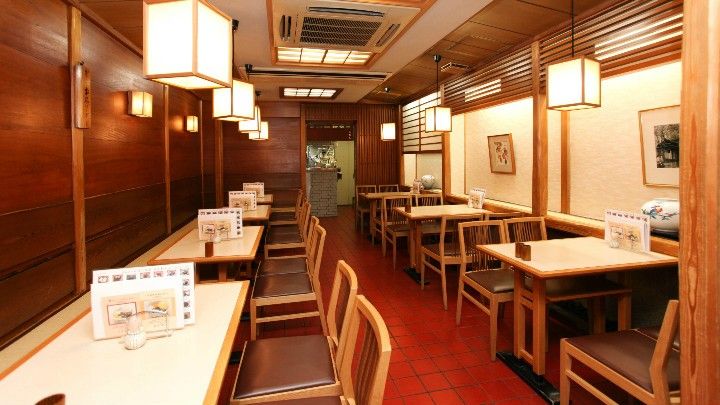 Fully committed to the ingredients
Because its characteristic is the simplicity of the sweets, there is a lot of thought that goes into the ingredients such as azuki from Hokkaido, sugar from Okinawa and kanten prepared by blending various regions. The red peas that are cooked during two days also have a unique taste of Mihashi.
Most popular: cream anmitsu!
The most popular item on the menu is the cream anmitsu (590 yen), which has been made with the finest ingredients and techniques. After savoring the red bean paste, brown sugar syrup, and the cream, it makes you want to not waste even the last drop with all the flavors mixed.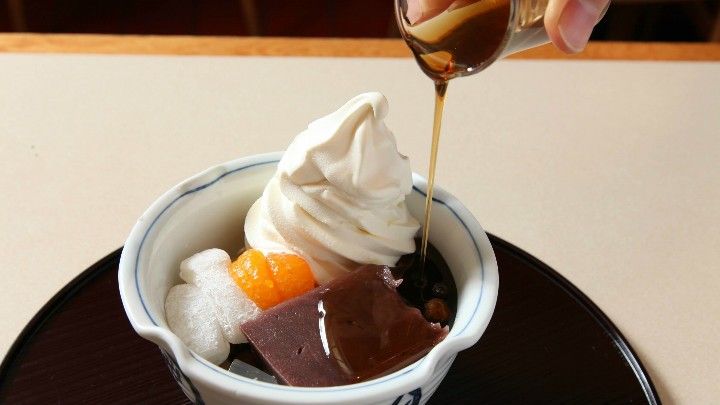 Order for takeout and head to Ueno Park!
Some of Anmitsu Mihashi's sweets are sold for takeout. Of course, the quality doesn't drop from what is served in the store! Many people are fond of these as it's ideal for taking it with you for a walk in Ueno Park.