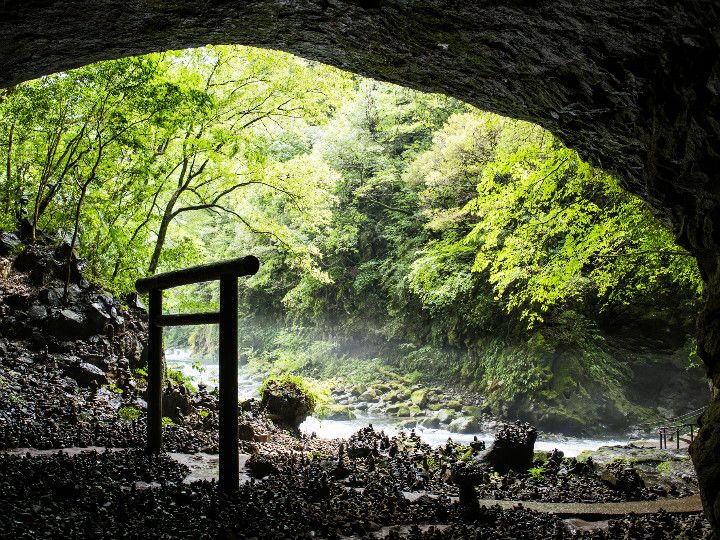 Amanoiwato Shrine is located in Takachiho, Miyazaki prefecture. The shrine worships the cave Amanoiwato, which is the location where the Japanese mythology takes place, in which the Japanese sun goddess Amaterasu O-mikami hides and the world turns pitch dark. Amanoiwato Shrine is divided by the Iwato River into two shrines on the east and the west side. Each side has its own main hall, with the east shrine dedicated to Amaterasu O-mikami and the west shrine to the cave Amanoiwato. It is not clear which year the shrine was built, however, it is believed that it was rebuilt once in 812 and one can see its long history.
West Shrine
The west shrine with its strict atmosphere worships Amanoiwato itself. It is possible to directly view Amanoiwato by requesting the same at the shrine office called shamusho. The reception timings are 8:30 to 16:30 and the process requires about 20 minutes.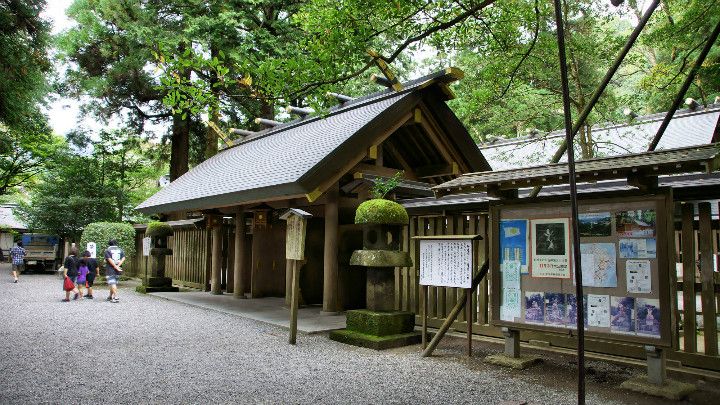 Kagura Hall
In the Kagura hall located in the west shrine, the religious performance Amanoiwato Kagura is held several times a year and it is registered as an important intangible cultural heritage. Especially the Amanoiwato Yokagura 33-ban Daikokaisai (night Kagura 33th festival) held every year on November 3rd is famous for the Kagura being performed throughout the night for 16 hours in total.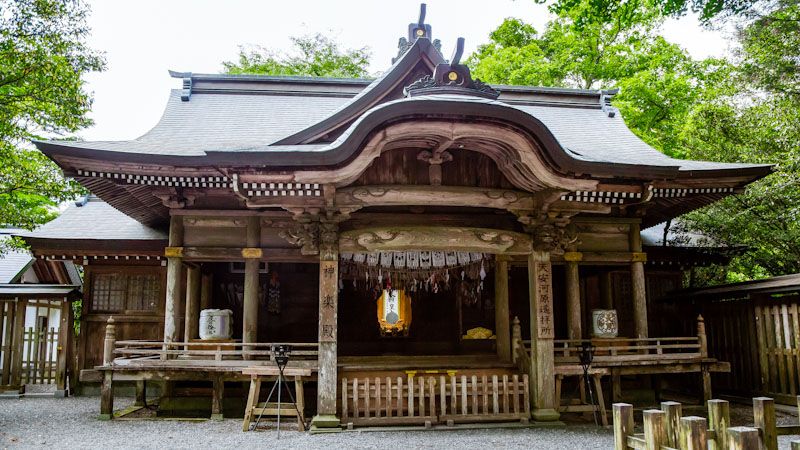 Amanoyasugawara
Amanoyasugawara (river bank) is located at about 10 minutes on foot from the west shrine. According to the legend, this was the place where the gods gathered to discuss how to get the great goddess of the sun Amaterasu out of Amanoiwato, where she went to hide, leaving the world in darkness. This cave has a sacred and mythical atmosphere and is known to be one of the top power spots of Miyazaki.