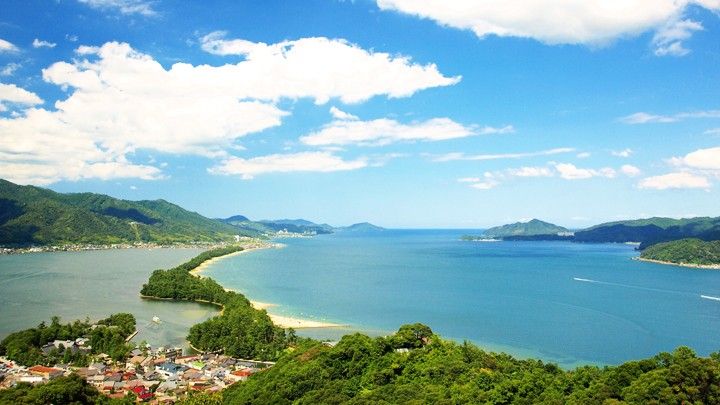 (Source: bee / PIXTA)
Kasamatsu Park
Kasamatsu Park allows great views of Amanohashidate from the north side. This view is said to look just like a dragon rising to heaven and so it is nicknamed Shoryukan, Rising Dragon View. The view is sure to leave one at a loss for words. Heaven looks like it's turned on its head when viewed by bending over and looking between one's legs. Thus, the nickname, "mata-nozoki" (peeking between the legs) was born.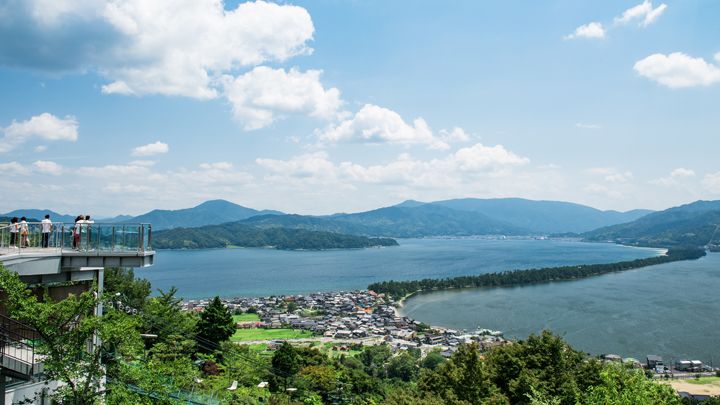 (Source: hiroki okumura / PIXTA)
Chion-ji
Chion-ji is a temple located in front of Amanohashidate Station. Enshrined in the temple is Monjubosatsu, the bodhisattva of wisdom which draws many people from all over Japan praying for their academic success. The thought that a brilliant idea can come from just three normal people made for the Japanese equivalent of the famous English proverb, "two heads are better than one," which is said to have originated from this famous deity.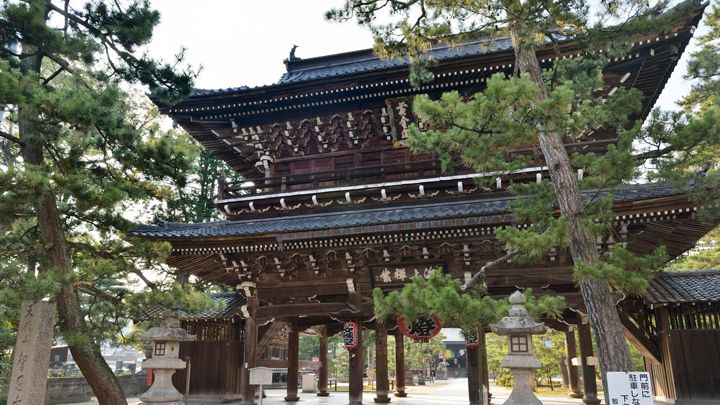 (Source: ふくいのりすけ / PIXTA)
Motoise-kono Shrine
Motoise-kono is a shrine located on the opposite side of Amanohashidate from Chion-ji. The shrine is called Motoise because it is believed that the supreme deity of Japan, Amaterasu, moved originally from this location to Ise. There is a legend that says the great male deity in heaven would visit the female deity on earth using Amanohashidate as a bridge, and so even today the area is believed to bring couples together.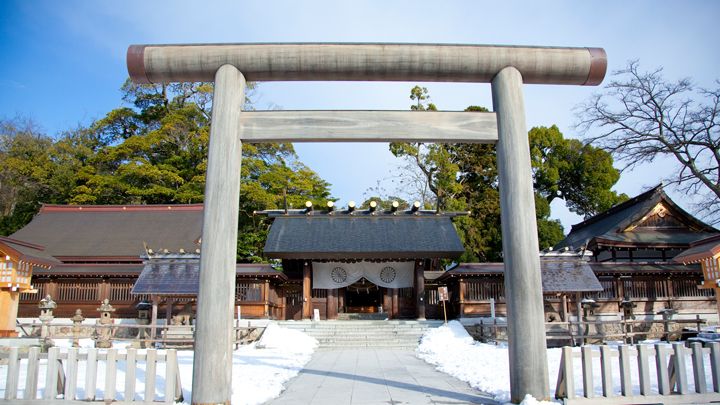 (Source: wolf eyes / PIXTA)
Amanohashidate Onsen "Chie-no-yu"
Chie-no-yu, meaning water of wisdom, is an onsen facility located next to Amanohashidate Station in a retro-style building. Parts of the bathtubs are made using natural materials such as local trees, bamboo, and withered pine wood from Amanohashidate, filling the air with a woody scent. There are a six baths, including an outdoor bath, and a slightly unusual hand and foot bath. This onsen is known for improving skin thanks to the moisturising effect of the onsen water.
Amanohashidate Viewland
This is an amusement park located on the summit of Mt. Monju, with a view over Amanohashidate from its southern side. There are a large variety of rides that everyone, from small children to the elderly can enjoy, including a cycle-car, sky-helicopter, Ferris wheel, and so on. There are a number of facilities from where visitors can enjoy the 360-degree panoramic view.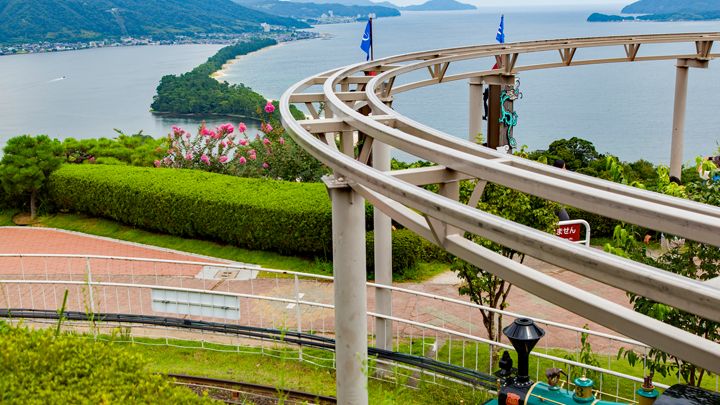 (Source: C7 / PIXTA)
Amanohashidate Museum Chienowa-kan
This facility displays information panels about the composition of Amanohashidate sandbar, information about famous authors who have visited Amanohashidate, and the "Top Three Views of Japan" that Amanohashidate is included in. There is also a tasting corner for sake made at 13 breweries in Kyoto. There is a good value set including three types of sake and a small selection of snacks made using local ingredients.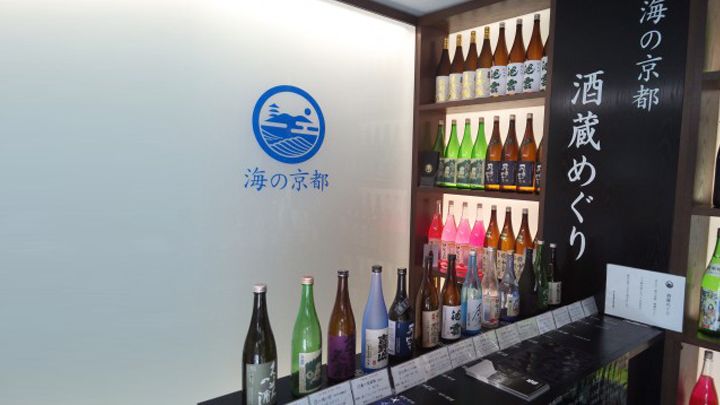 (Source: 天橋立観光ガイド)