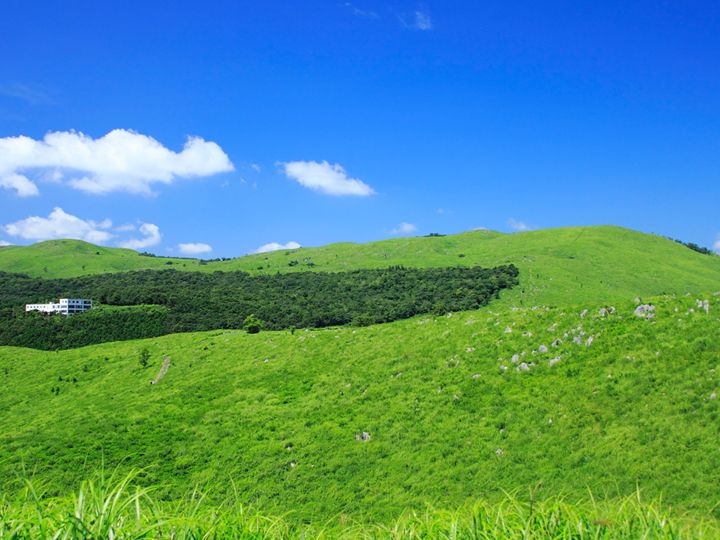 Akiyoshidai originated a long time ago in a distant ocean as a coral reef and has since become the Karst plateau that it is today, over the span of 350 million years. Today, the land is a national park and a registered natural monument. Its characteristic is that there are white limestone pieces sticking out from the large green field, which have sinkholes made by the erosion from rain water. The field has many walkways and can be used as a place of leisure throughout the year, not just for observation but also for trail runs, walking, photography and camping.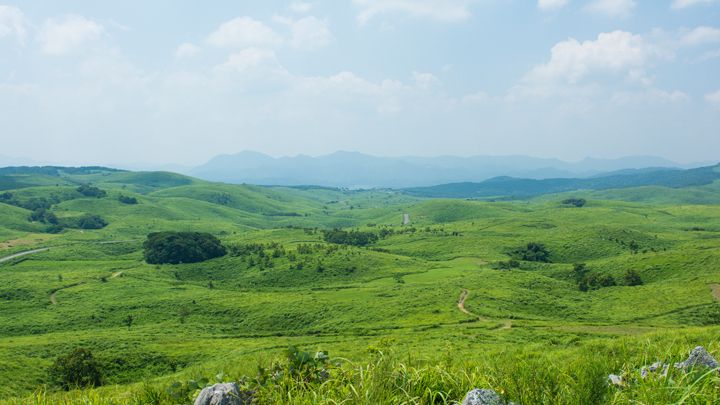 (Source: うっちー / PIXTA)
Enjoy a 360 Degree Panorama View From the Observatory
Akiyoshidai Karst Observatory is a round, two-floor observatory located near the Akiyoshidai bus stop. From the second floor, visitors can see a 360 degree panorama of the Karst plateau and enjoy great images through binoculars (additional fee). It is conveniently connected by a five-minute walk on the walkway to the elevators to Akiyoshido.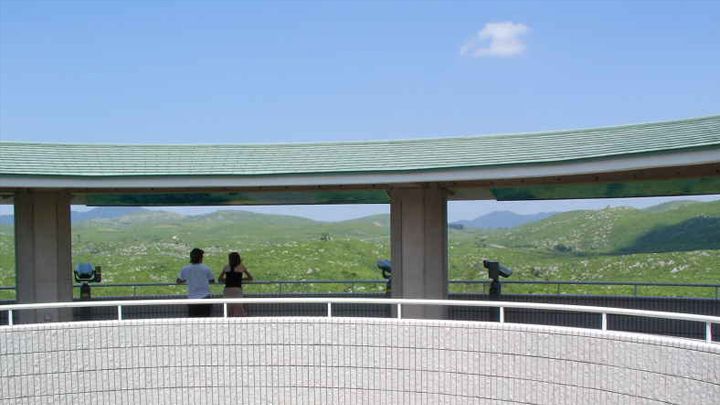 (Source: あなたにも見せたかった景色)
Mythical World of the Number One Limestone Cave in East Asia
The Akiyoshido, east Asia's number one limestone cave located in Yamaguchi prefecture, is a spot that is not to be missed once you are here. The entrance is 20 meters high and 8 meters wide, and the cave is 8,700 meters long. Its overwhelming impact and mythical atmosphere definitely needs to be experienced.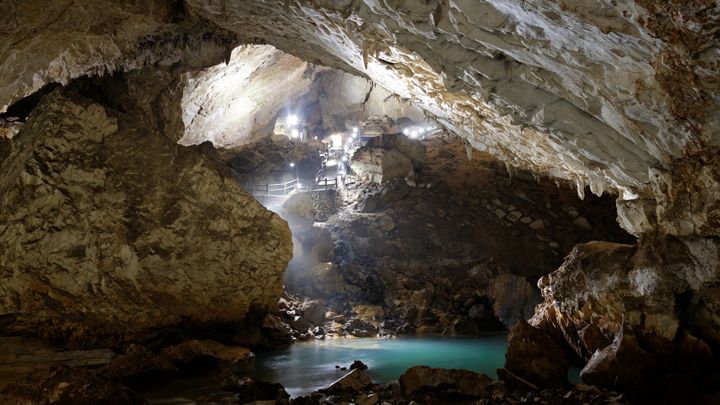 (Source: hien803 / PIXTA)
Feel the spirit of spring at the Wildfire Celebration
The mountain-burning ritual of Akiyoshidai is a traditional event that has continued since around 650 years ago. The flames burning the field reach up to five meters and burn down the 1,500 hectare Karst plateau in about three hours. After the burning, the "Wildfire Celebration" is hosted by the tourism association every year around mid-February. Fires are lit in a 30 hectare area of Mt. Wakatake, forming letters and words on the mountain surface and displaying a fantastic view.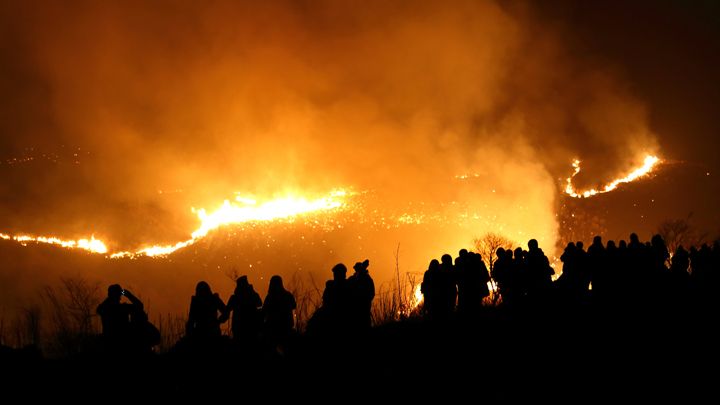 (Source: Rina / PIXTA)
Be Surrounded by Nature, Any Time of the Year
The grass is low in spring so you can walk smoothly while listening to birds singing. In summer, the night sky is filled with stars and firework events are held. The lights and sounds that fill the field are a must see. In autumn, the ears of the silver grass spread and it is also then when you can see fantastic views of the field covered in fog. In winter, fire spreads through the field during "mountain-burning".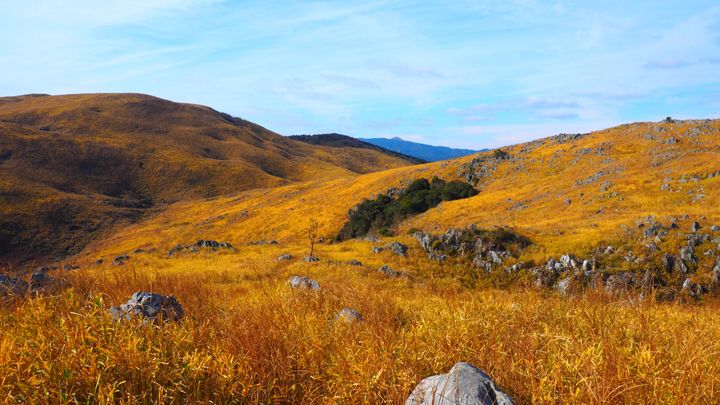 (Source: yasu / PIXTA)