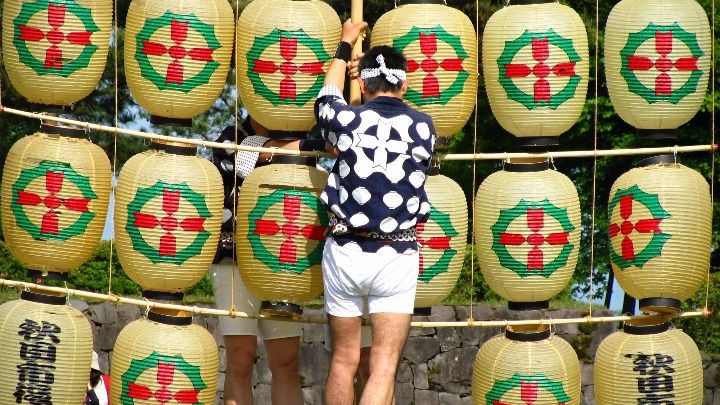 Akita Kanto Matsuri (festival), held every year from August 3rd to 6th in Akita city, Akita Prefecture, is a traditional festival that has been going on since the Edo period and is one of the three biggest festivals of the Tohoku region along with Nebuta Matsuri of Aomori and Tanabata Matsuri of Sendai, Miyagi. "Kanto" are bamboo sticks assembled together and lanterns are hung on them. At this festival, the kanto and lanterns are thought of as rice plants and rice bags and by carrying those, people pray for a good harvest. With a lively chanting going "dokkoisho, dokkoisho," their technique of balancing these huge kanto with their hands, foreheads and backs is quite impressive!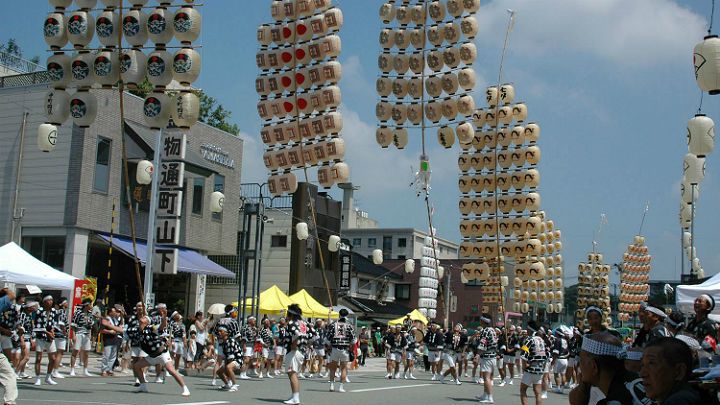 (Source: wikipedia)
Kanto Myogi-kai, Competing for the Best Techniques
At Akita Kanto Matsuri, there is a competition called Kanto Myogikai during what is called "day-time kanto" from 9:00 to 15:00, where people compete with their techniques to balance the kanto freely. At this competition, participants must balance the kanto using their hands, foreheads or backs inside a 6-meter wide circle and compete with their techniques. Advanced techniques by well-practiced people can be seen as well, in which they balance the huge kanto using their mouths or chins.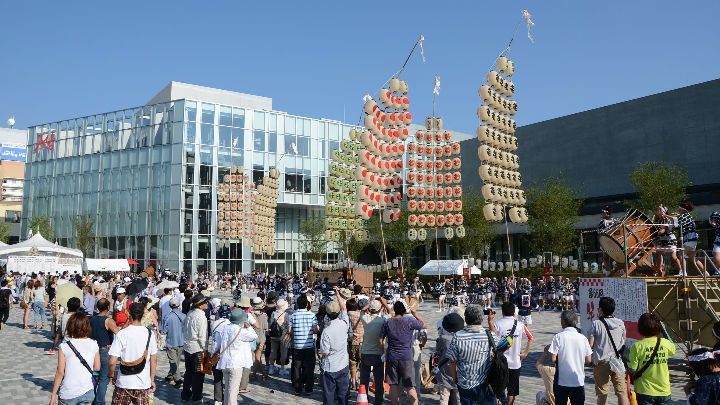 (Source: 秋田市写真館)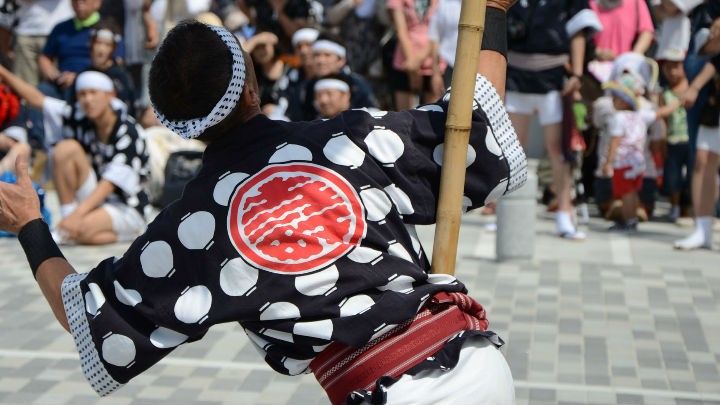 (Source: 秋田市写真館)
Beautiful Lanterns Shine on the Streets at Yoru-Kanto
The main event of the Kanto Matsuri is the Yoru-Kanto (night kanto) held during the night. Over 270 kanto are lit up with over 10,000 lanterns and brighten up the city streets with their light. Beautiful kanto performances are held during this time too and at the end of each of the three performances, there is an event called "Fureai Kanto" (interactive kanto), where you can hold an actual small-sized kanto or take pictures with a big kanto.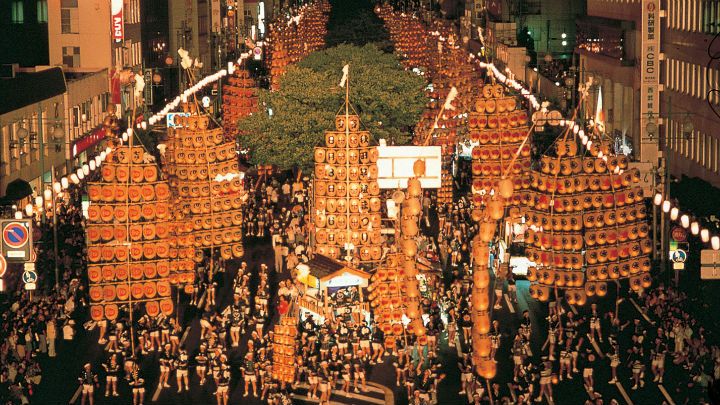 (Source: 秋田市竿燈まつり実行委員会)
Important Event After the Festival
On the morning after the Kanto Matsuri is over, an important event to wrap up the festival, "Gohei Nagashi" is held at the bridge Karihobashi. Gohei is a piece used in sacred festivals made out of paper and linen, that is stuck at the top of the kanto and is believed to absorb illness and evil. At the Gohei Nagashi, we release the gohei that has watched over the festival during four days into the river, praying that it will take with it the summer's evils and tiredness.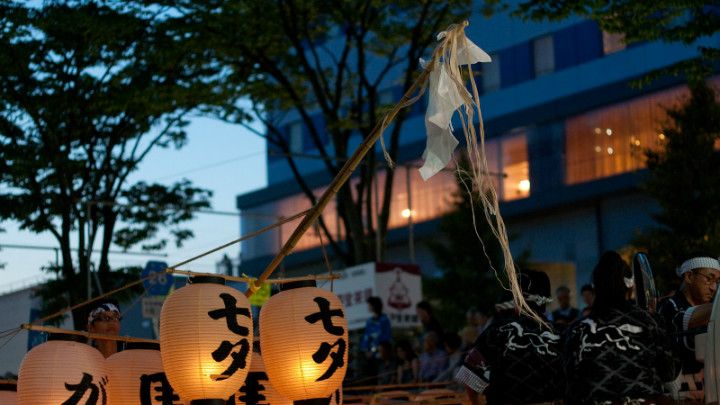 (Source: Yasuhiro_S)