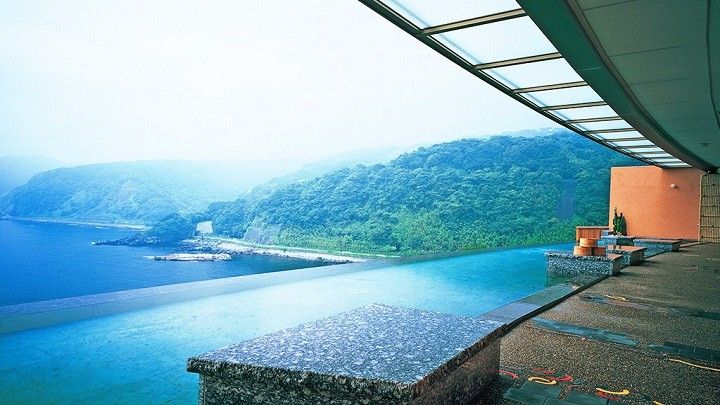 "Akazawa Higaeri Onsen" is a day-use onsen facility that is easily accessible by a free bus departing from Izukyu Izu-kogen Station. The 20-meter long, open-air bath has a great view overlooking the Pacific ocean. It is run by Japanese cosmetic company DHC, which is supported by many women for the quality of its products, and is accordingly ladies-friendly in many aspects like amenities and facilities. Towels, hairdryers, make up goods, etc. are available so it's a great place where you could even go empty handed.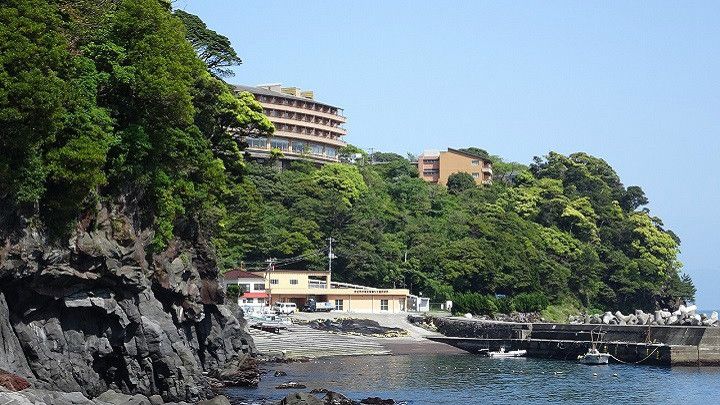 (Source: ダブルセブンどうでしょう)
Scenic Open Air Bath with Greatest View in Izu
Both open-air baths for men and women are 20 meters in length, and these baths that are as large as a school swimming pool have a first-class view within the Izu peninsula. Once you dip into the bath and look at the ocean,it seems like the bath is connected to the ocean.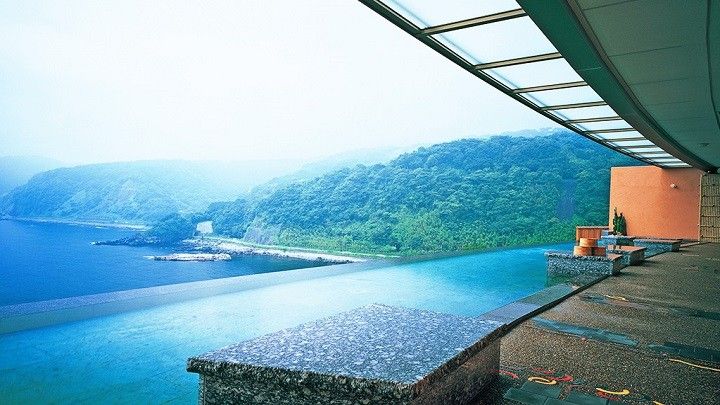 (Source: 赤沢温泉郷)
Variety of Indoor Baths
It is not only the open-air bath that's attractive but also the selection of indoor baths including a rock bath, Jacuzzi, lie down baths and so on. Especially the barrel baths and pot baths with DHC skin care bath salts, beauty inducing elements and natural essential oil bath salts will give you a smooth skin.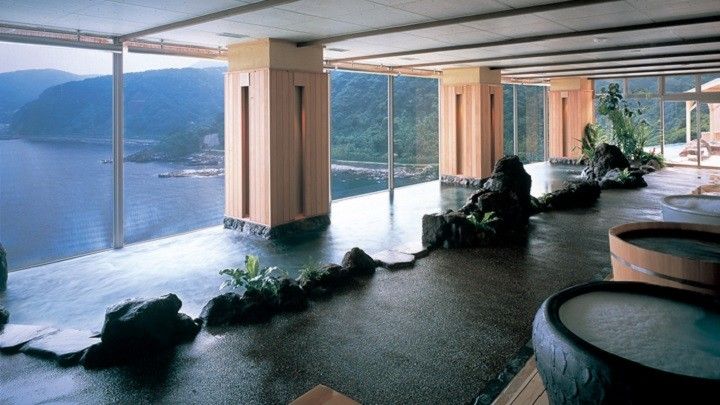 (Source: 赤沢温泉郷)
Scenic Private Room with Open Air Bath
The private room including an open-air bath as well as TV, futon, and closet is for 2,700 yen per room. It is budget friendly as up to six people can use it. It is good for those who do not wish to bathe with other people. This is highly popular, as guests can relax the same way you could in a ryokan (Japanese-style inn). Make sure to reserve in advance.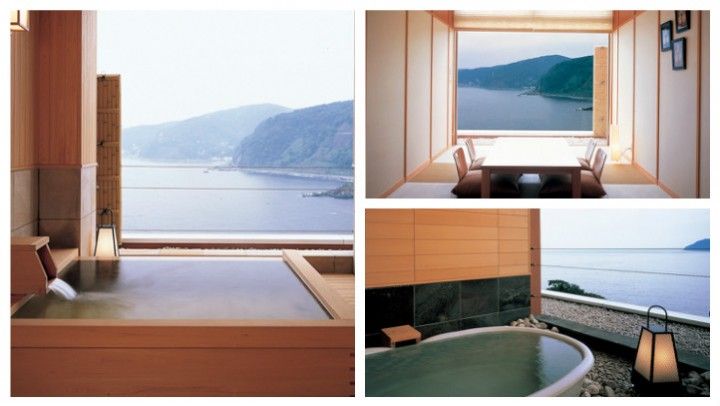 (Source: 赤沢温泉郷)
Resting Area with Ocean View
There is a resting area as large as 182 square meters. The tatami-covered floor is comfy under bare feet and blankets and pillows are available too. You can take a nap while overlooking the ocean that spreads across the window. There is also a massage machine for an extra fee where you can loosen up and relax your body.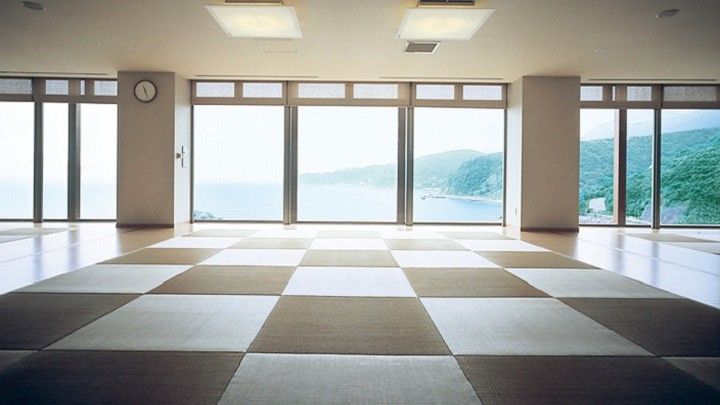 (Source: 赤沢温泉郷)
Appreciate the Taste of Izu at a Restaurant
There is also a restaurant where you can appreciate dishes full of delights from the Izu peninsula, such as sashimi, sea food bowls and tempura using locally caught fish. Especially the fish used for sashimi is caught on the same day in the ocean that is right in front of you. Not to mention, this restaurant also has a great view.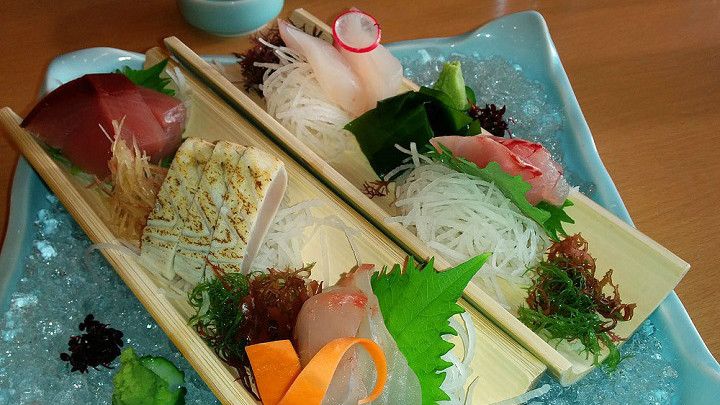 (Source: 食べログ)