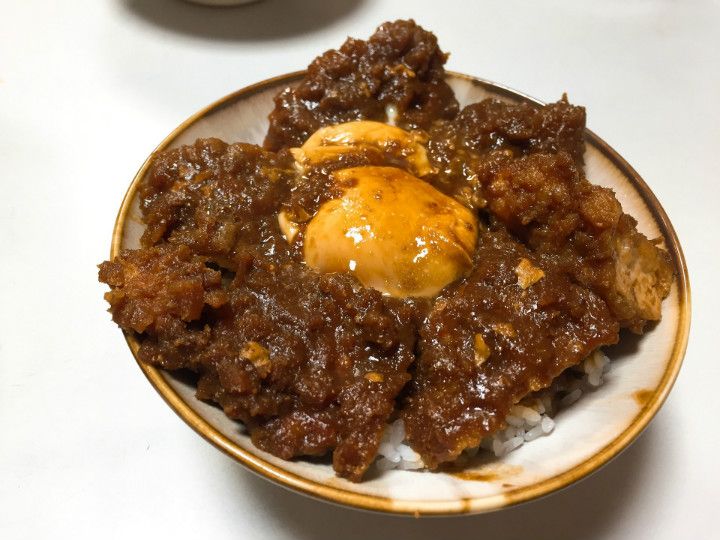 The restaurant Ajidokoro Kano is tucked away from the main street of Sakae which is Nagoya's business district. This restaurant created miso katsudon (pork cutlet with miso sauce over rice) that has been a favorite of Nagoya locals' for over 60 years. The restaurant's specialty is a pork cutlet that has a light taste. They use their own special blend of oil which consists of corn, soybean and canola oil to make their cutlet light and pleasant tasting. The miso katsu is simmered in a sweet and salty rich sauce which reduces the fat, so you can enjoy the true flavor of the meat and the miso.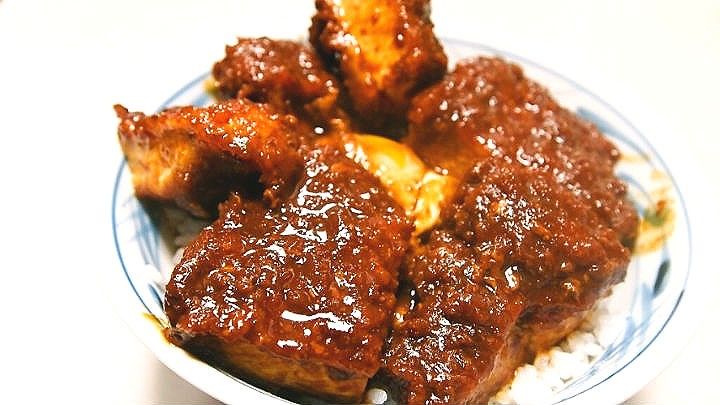 (Source: 食べログ)
Carefully Selected Ingredients
To make the dish, they use a special blend of oil. They age their miso for three years and use homemade coarse breadcrumbs that holds the sauce well. They are especially particular about rice. Different kinds of rice are used depending on the season, and they even sift the rice to use only prefect grains.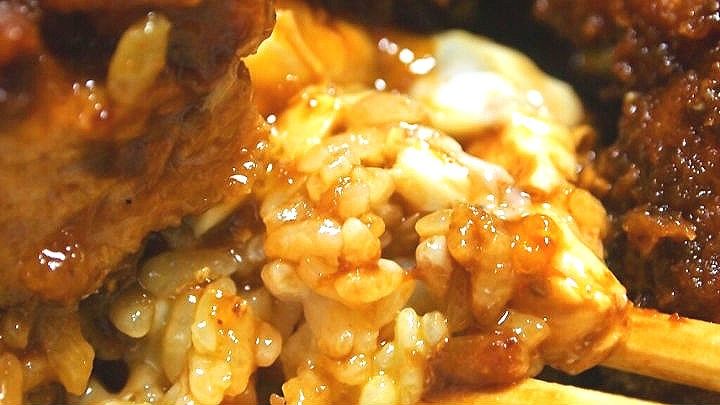 (Source: 食べログ)
Same Flavor Handed Down Over Generations
Their signature dish is Ganso Misokatsudon (original miso cutlet bowl - 1,200 yen). The pork cutlet is simmered in a sweet and salty sauce, and the sauce is soaked into the crust. The meat is very tender and juicy. There is a generous portion of pork, so you can add toppings like an egg (50 yen) or green onion (100 yen) to have a variation in taste.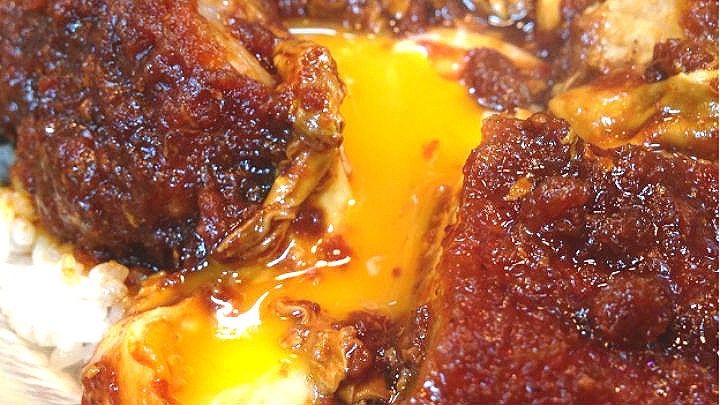 (Source: 食べログ)
Generous Portion of Plump Prawns
Their Miso Ebidon (fried prawn with miso sauce over rice 1,450 yen) is as popular as the Ganso Misokatsudon. The fried prawns absorb the sweet and salty sauce that goes very well with white rice! Many customers visit this restaurant many times only for this dish.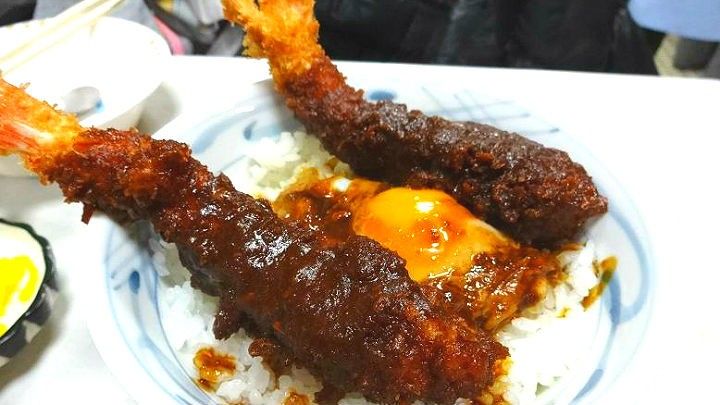 (Source: まいまいの 食いしん坊ばんざい *ちびも一緒* ( ̄▽+ ̄*))