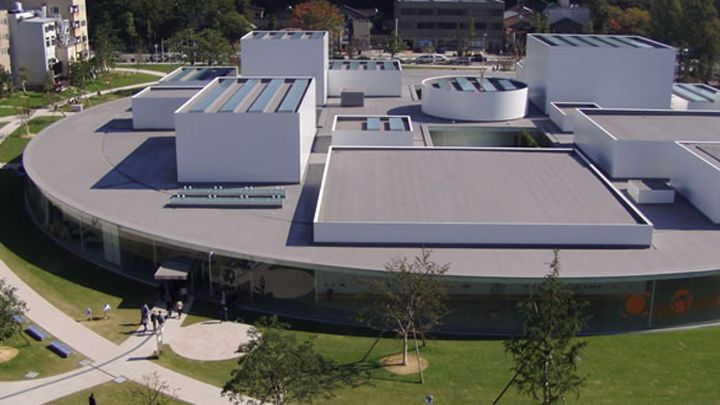 (Source: 新光硝子工業株式会社)
Distinctive Building
This building was designed by SANAA, a multiple award-winning Japanese architectural firm which is in charge of designing some major museums in recent years. The transparency of glass walls makes the space light and open. It also serves as a communication space to meet the needs of visitors with its facilities such as a restaurant, shops, art library, nursery, and even tea rooms.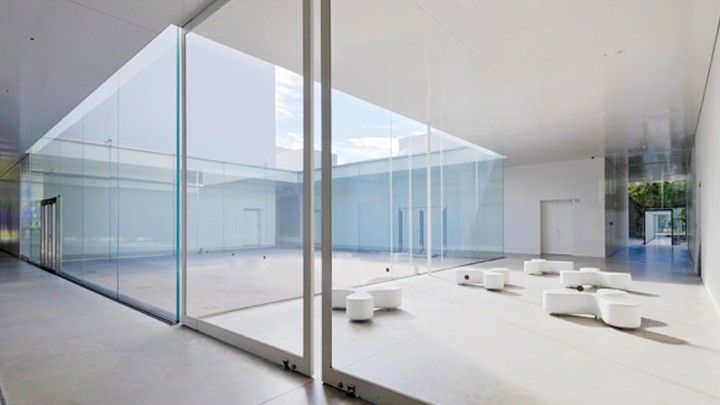 (Source: 金沢21世紀美術館)
Popular Permanent Exhibit: The Swimming Pool
It is a familiar exhibit of this museum by Leandro Erlich. Displayed in the courtyard, the top surface of the pool is filled with 10 cm of water on a glass panel and beneath the glass panel is just an open space surrounded by aquamarine walls. However, viewed from above the water, it looks like people are walking in the water. On the other hand, viewed from the bottom of the pool, one would feel like being under water. This is a popular artwork that allows visitors a variety of unique, interactive experiences.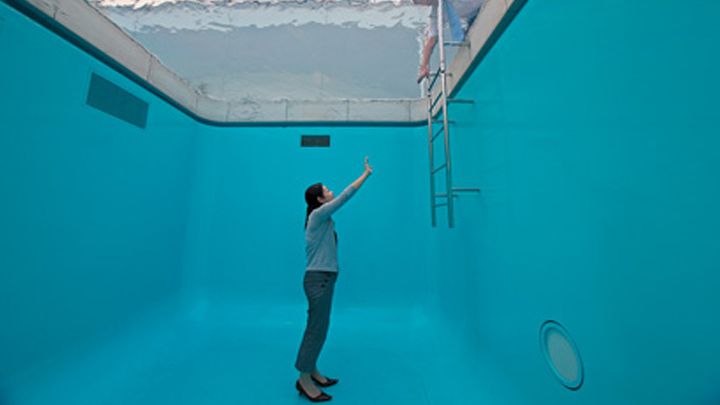 (Source: 毎日が発見)
Installation Art of Colors and Lights: Color Activity House
This is one of the permanent exhibits: a cyclone-shaped pavilion surrounded by glass walls with three primary colors of cyan, magenta, and yellow. Depending on your position and movement, the light and the colors combine to create different sights. The brightness of sunlight affects the view and gives the scene more variations. It is lit up and looks fantastic at night.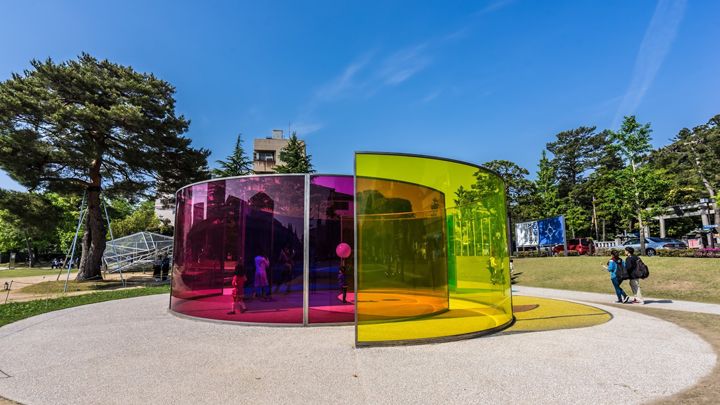 (Source: kosublog)
Blue Planet Sky
A representative work of James Turrell, a world-famous artist, Blue Planet Sky is a square room with a square hole on its ceiling. Through the hall, you can feel the light ceaselessly changes from dawn to dusk in all seasons. This artwork provides visitors with a perceptive experience. It enables you to perceive what you usually don't.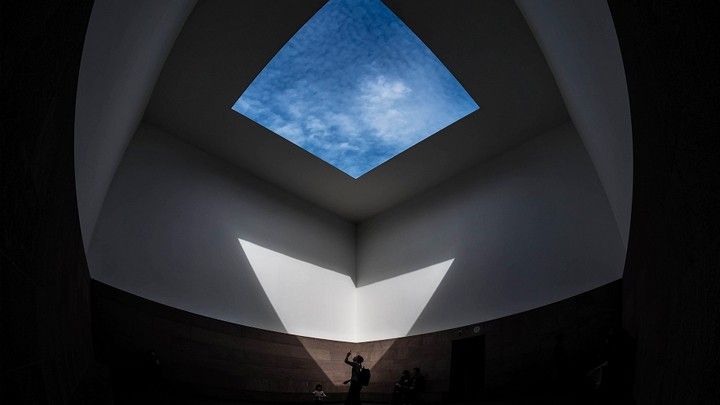 (Source: 旅する写真愛好家)
Cafe & Restaurant: Fusion 21
It is a cafe restaurant based on a concept of "Yet another moving experience at the art museum" and serves various local food. A buffet-style lunch as well as a wide range of sweets can be ordered. You can enjoy your meal in an open space with glass walls. The most recommended is the fusion lunch (1,800 yen) with a buffet of about 30 kinds of appetizers and pasta.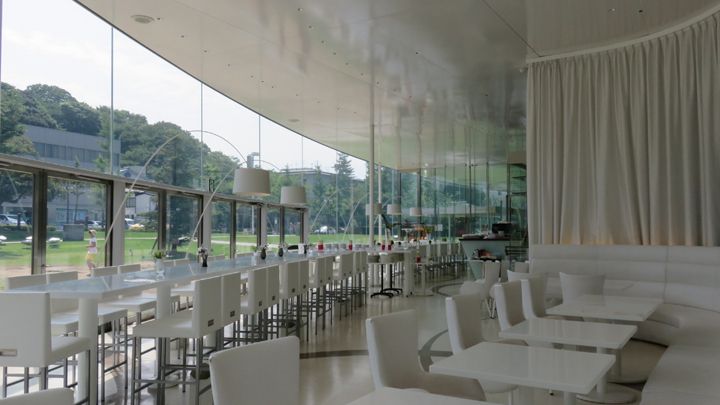 (Source: 食べログ)