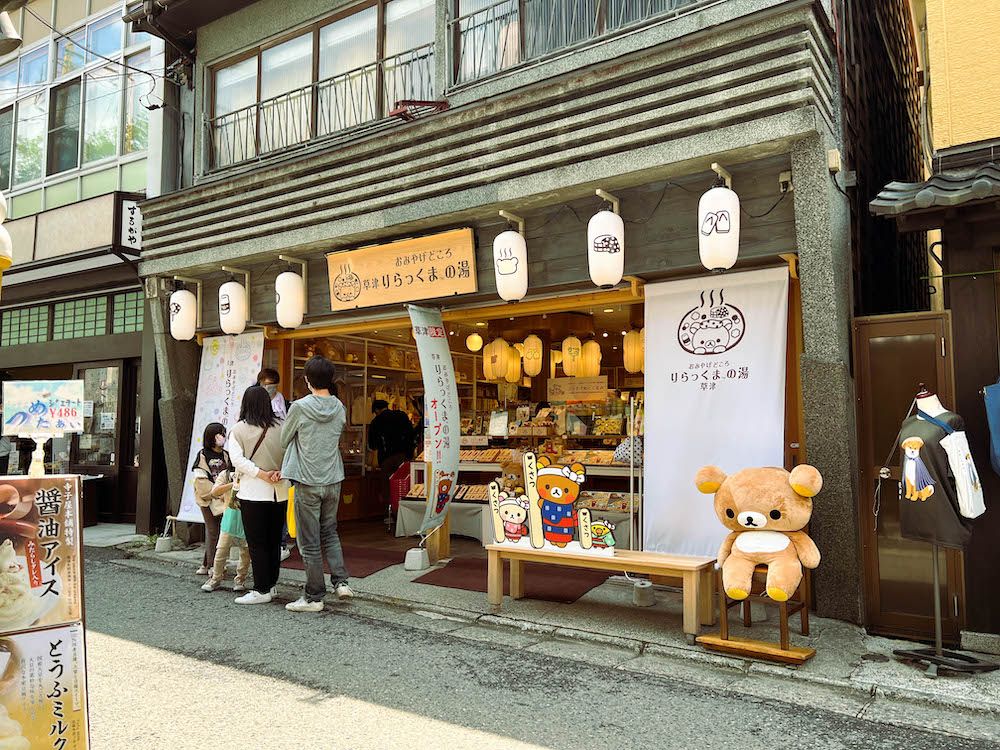 The cutest of bears, Rilakkuma, has a character store in Kusatsu Onsen town. A character by San-X that is loved by many, there are many Rilakkuma shops all over Japan. But what makes Rilakkuma No Yu in Kusatsu unique is that you will find many special edition products here.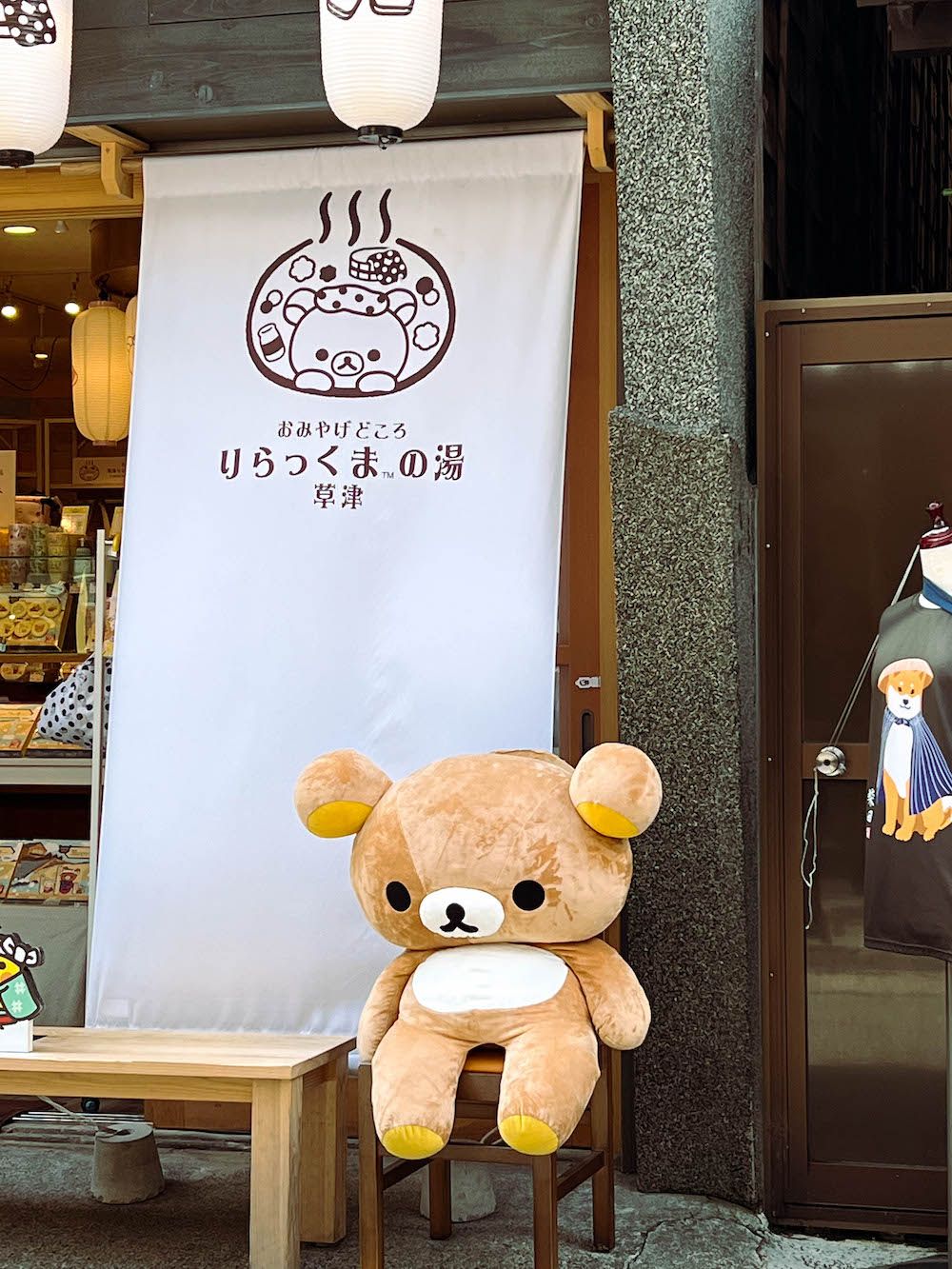 In this feature, we show you the amazing souvenirs you can buy at Rilakkuma No Yu.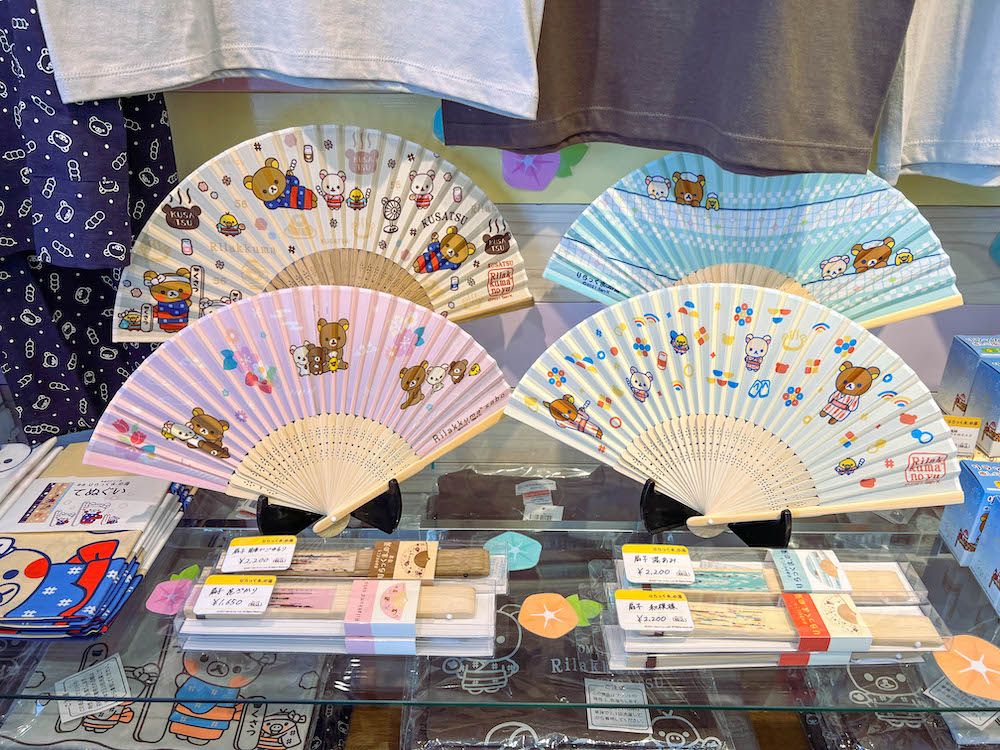 Get ready for cuteness overload! Whether its a hand fan featuring Rilakkuma & friends or a plush toy of Rilakkuma wearing a yukata ready to take a bath, there are plenty of options at various price points.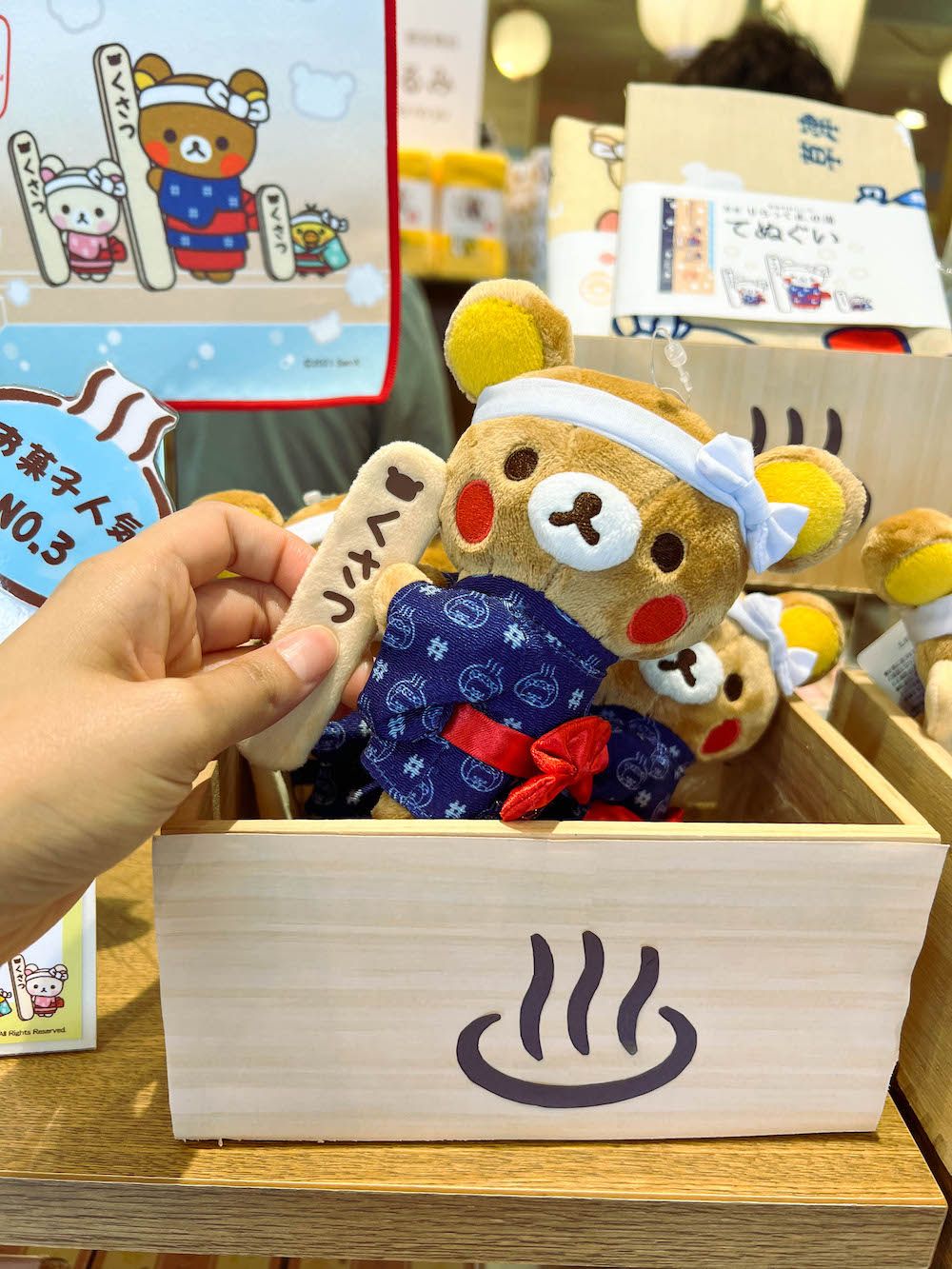 This plush toy has Rilakkuma holding a hot water stirring plank that is used for yumomi, a method of lowering the temperature of onsen water at Kusatsu Onsen.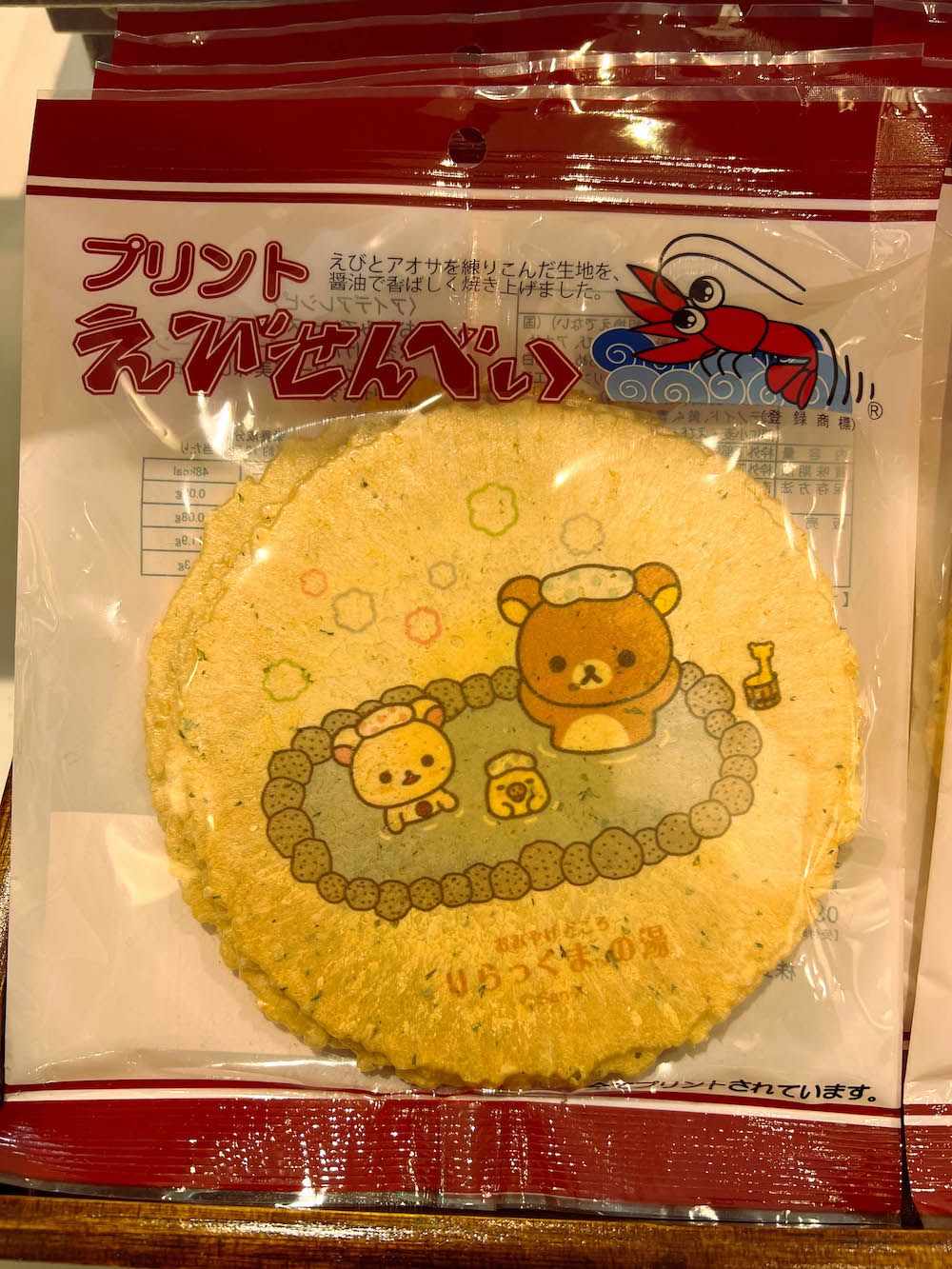 For foodies, these prawn-flavored rice crackers feature Rilakkuma soaking in a bath.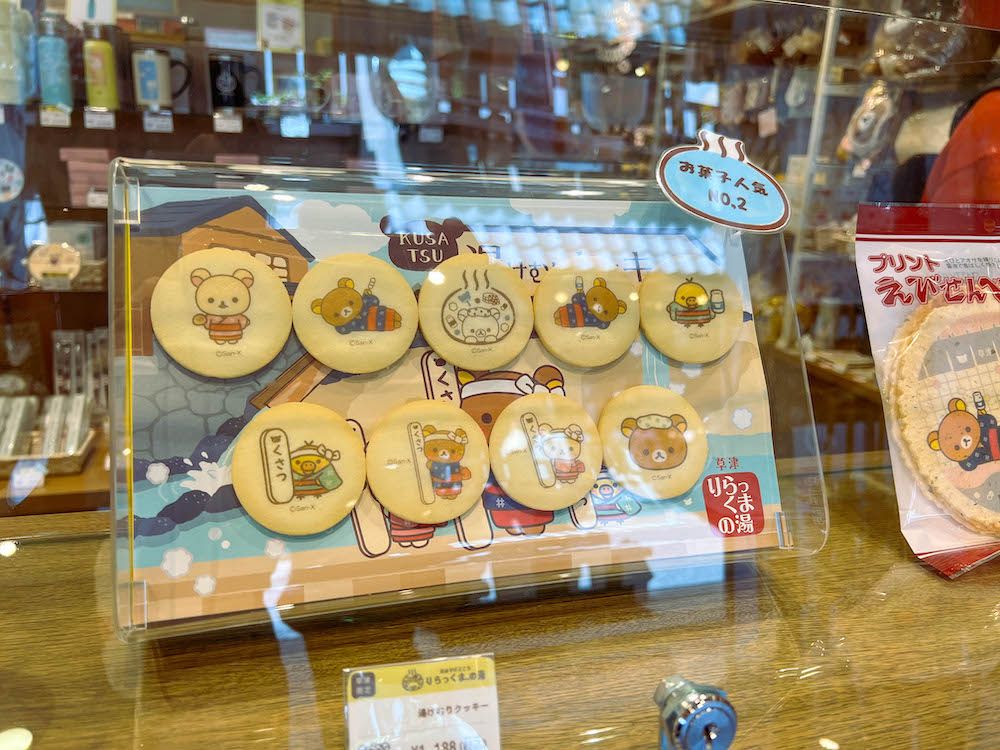 Small biscuits featuring Rilakkuma & friends and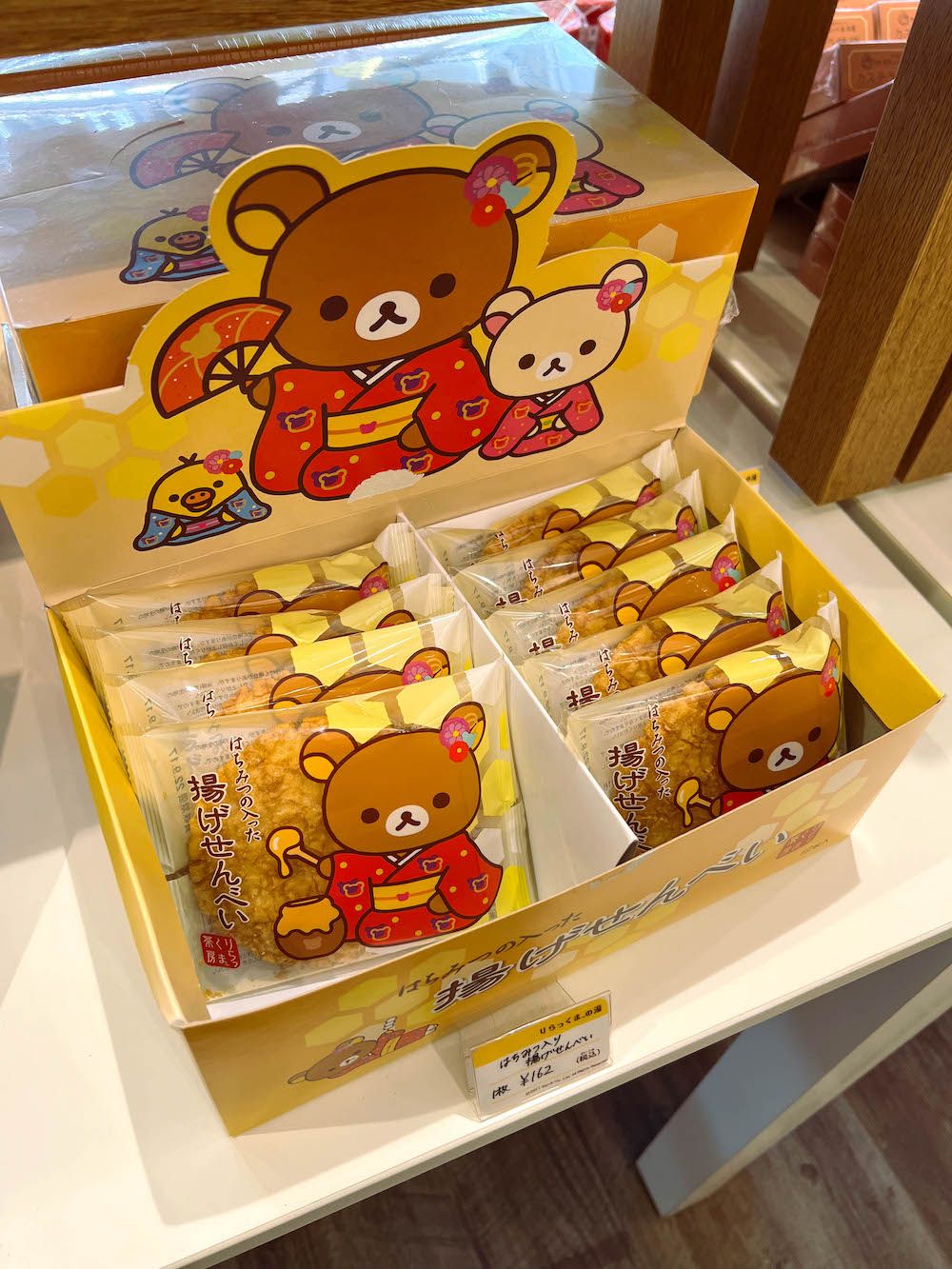 honey-flavored individually wrapped senbei (rice crackers) are popular items for souvenirs.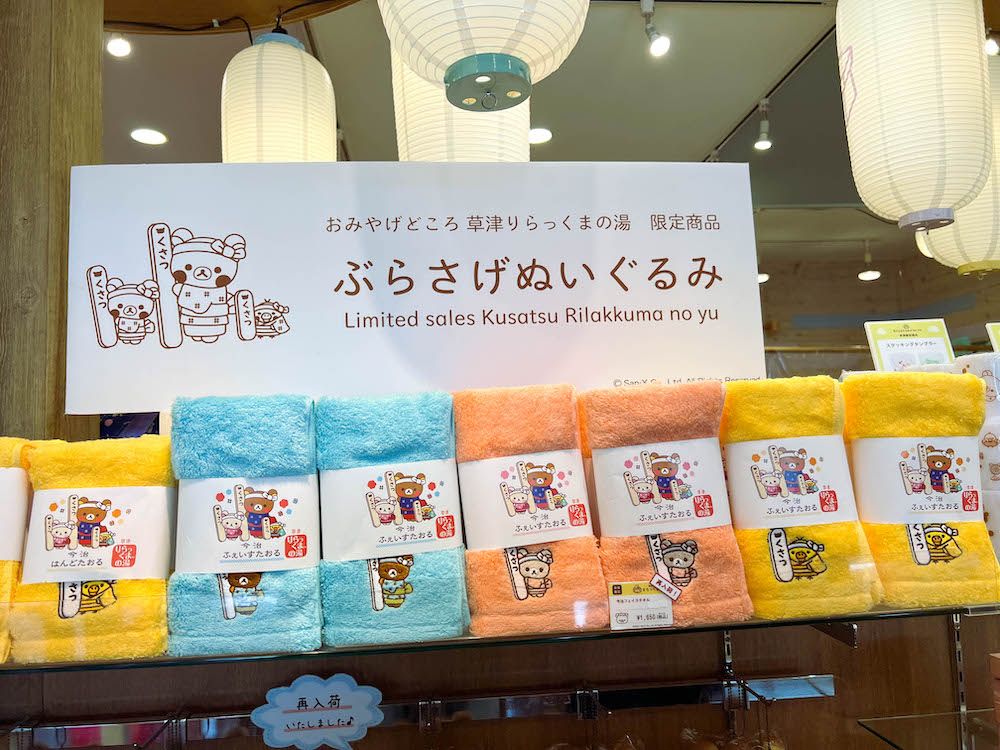 It's onsen etiquette to carry a small towel when you visit a hot spring bathing facility. If you forget to bring your own, how about shopping for one here?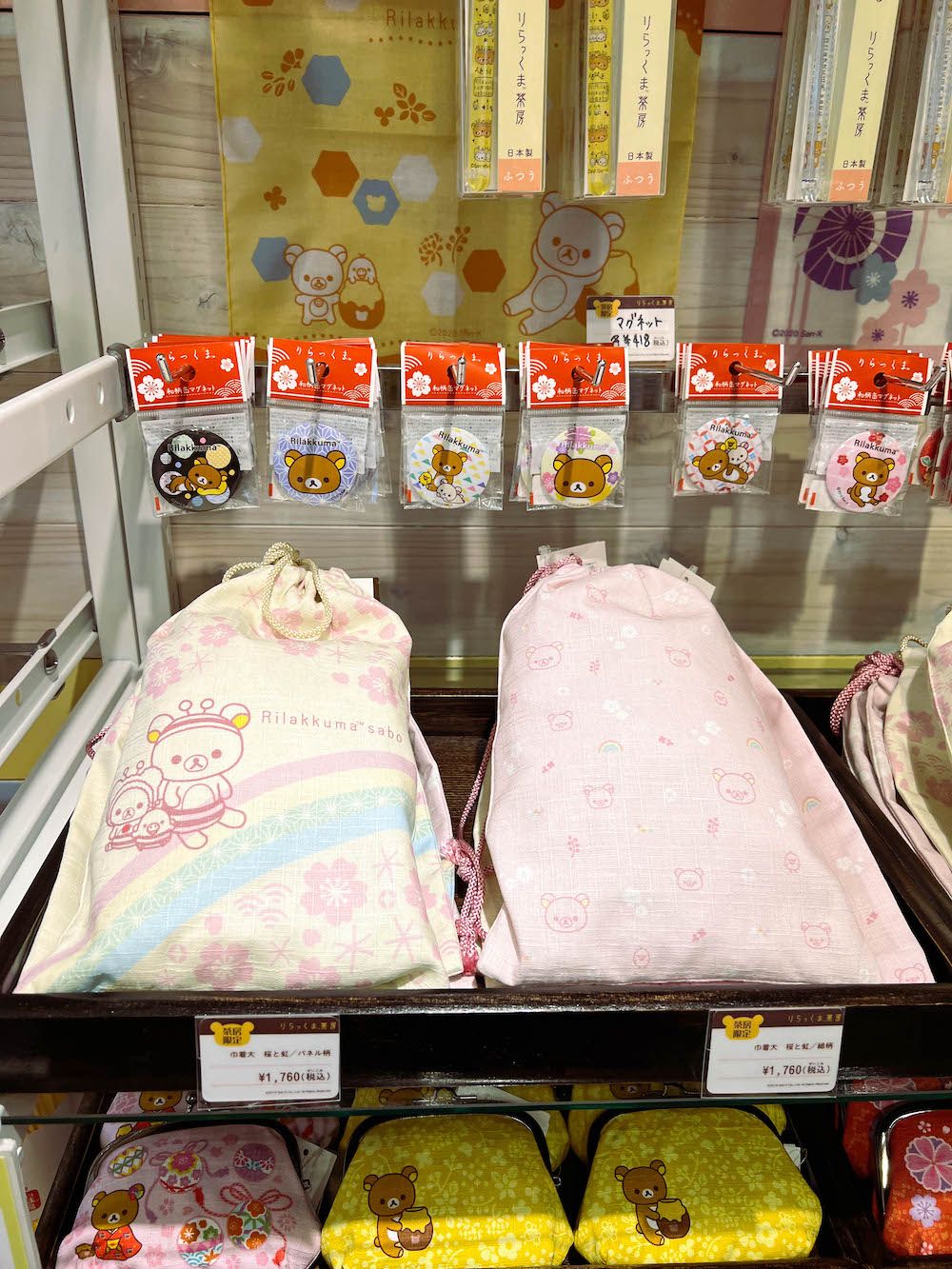 These cloth bags are suitable for storing small items such as cosmetics or toiletries.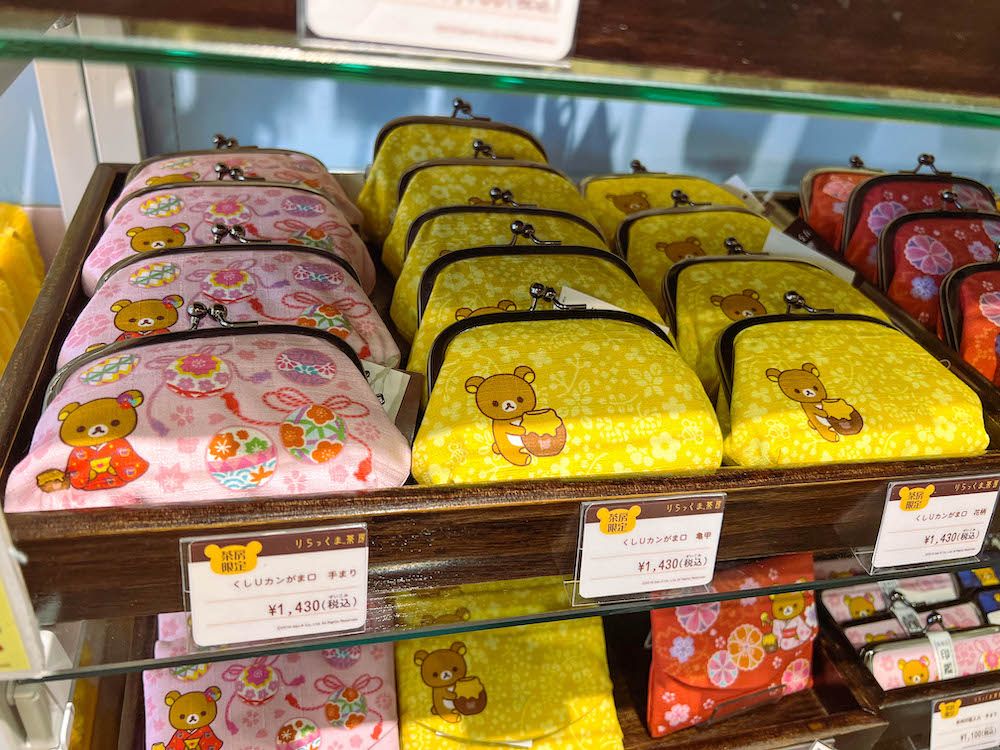 Since Japan is still a cash society, these traditional coin purses can be very handy to keep all your change.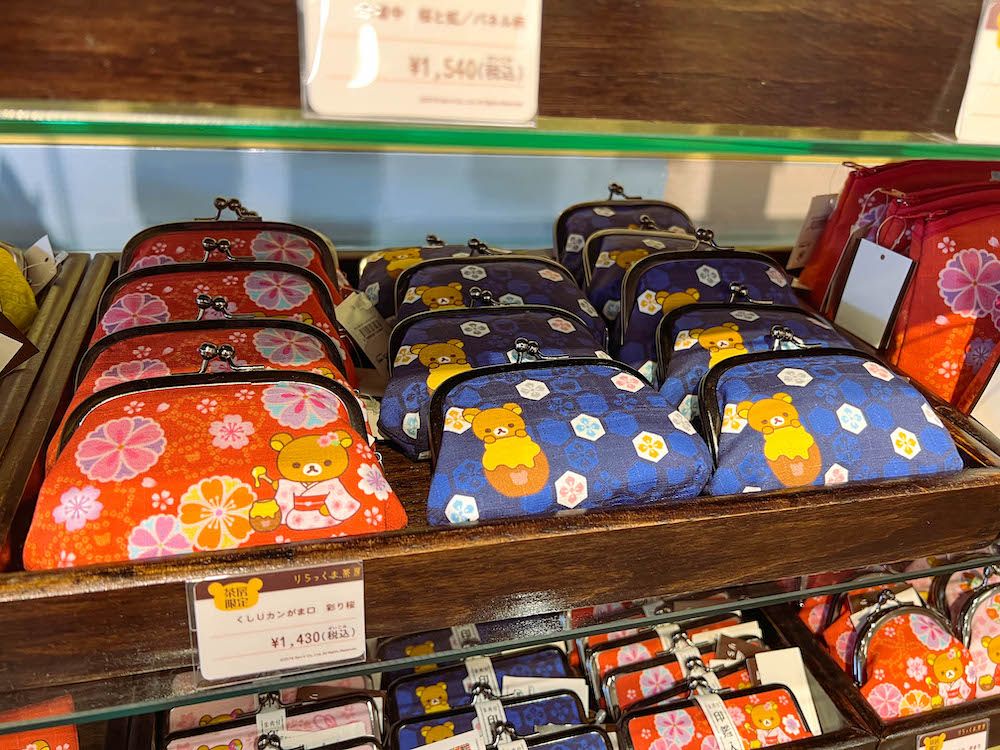 Available in a myriad of colors and patterns, you are bound to find one you like.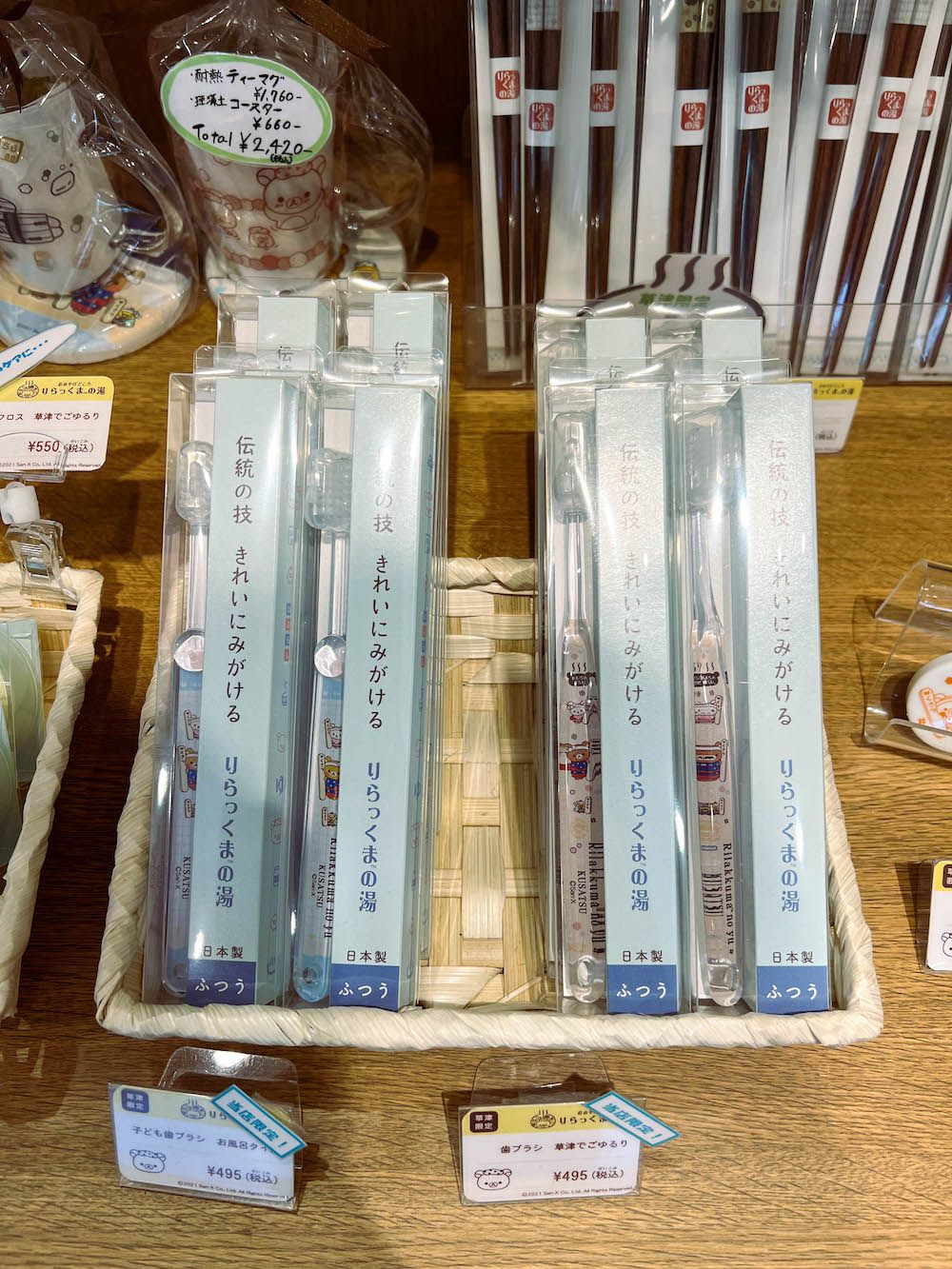 Everyday goods such as toothbrushes are also available.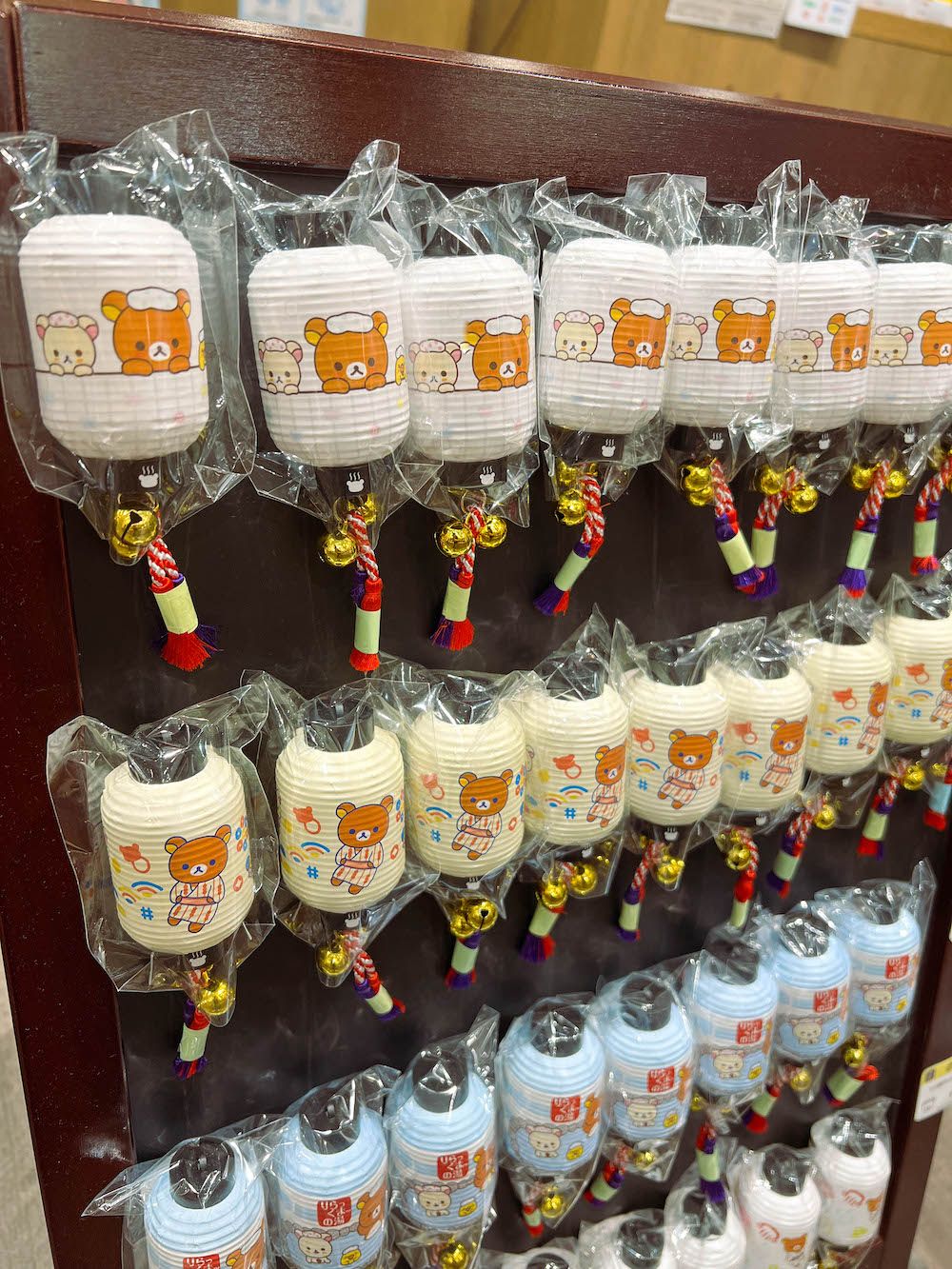 Fridge magnets showing Rilakkuma with a towel on his head is another popular item as its lightweight and compact.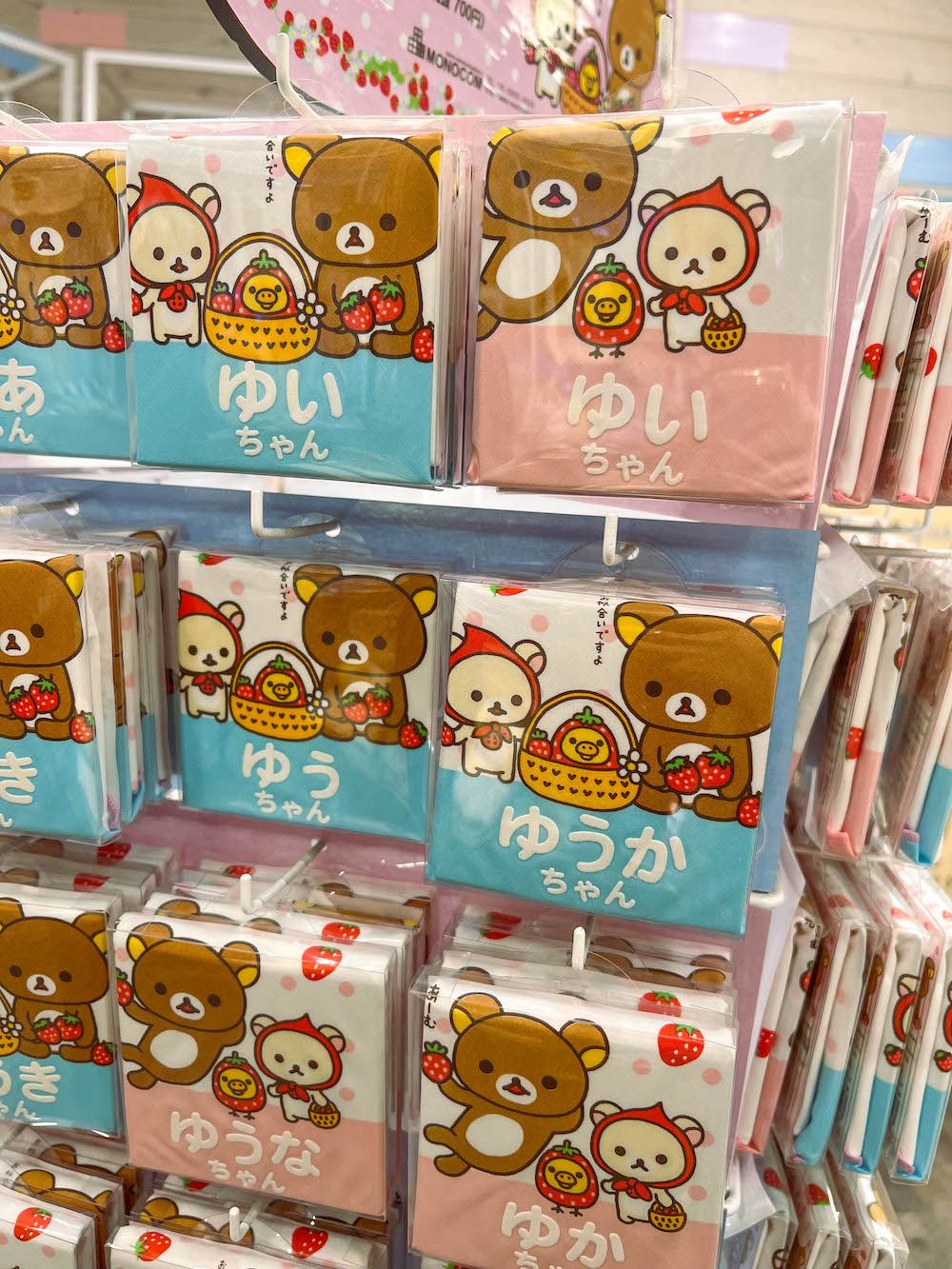 If you have friends who love Rilakkuma or other characters, these hand towels featuring individual character names is a great gift.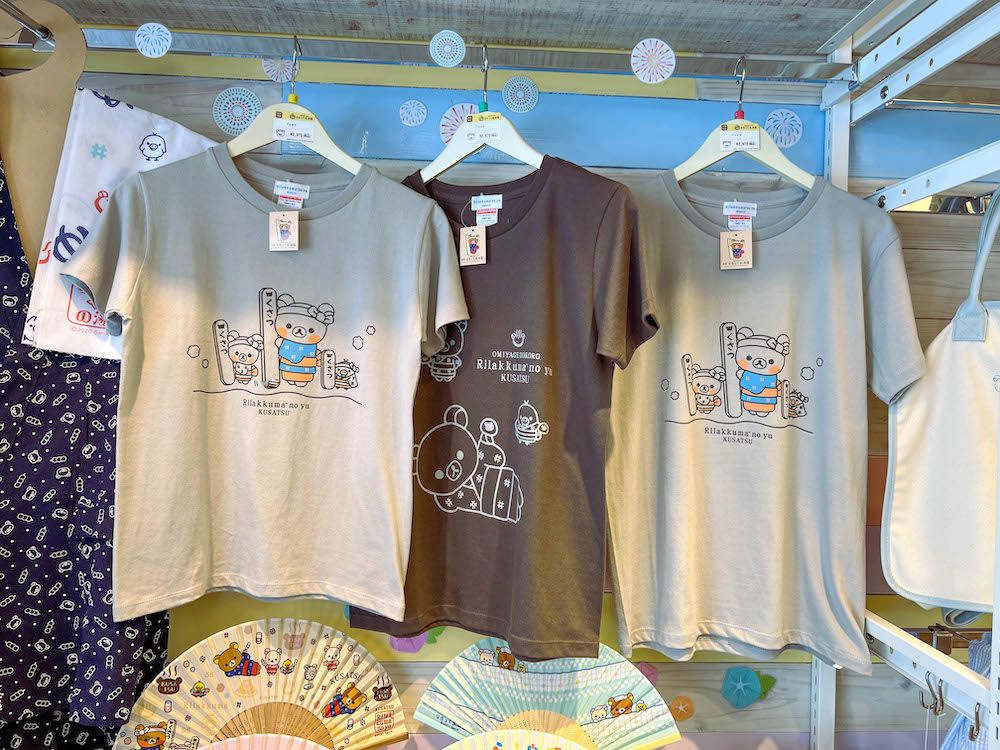 How adorable are the prints on these T-shirts?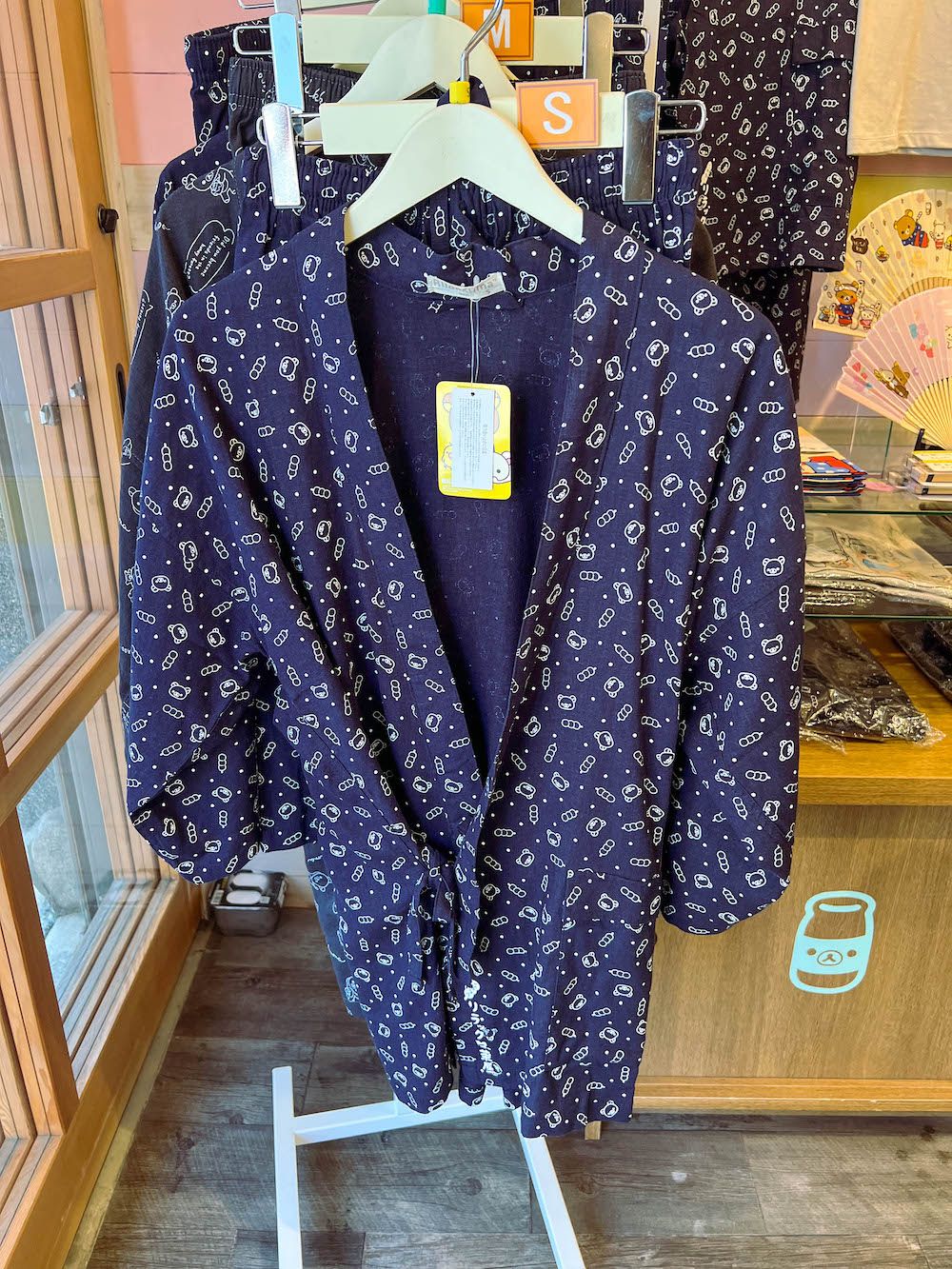 If you're on the lookout for a happi (lightweight cotton jacket), you can find one here.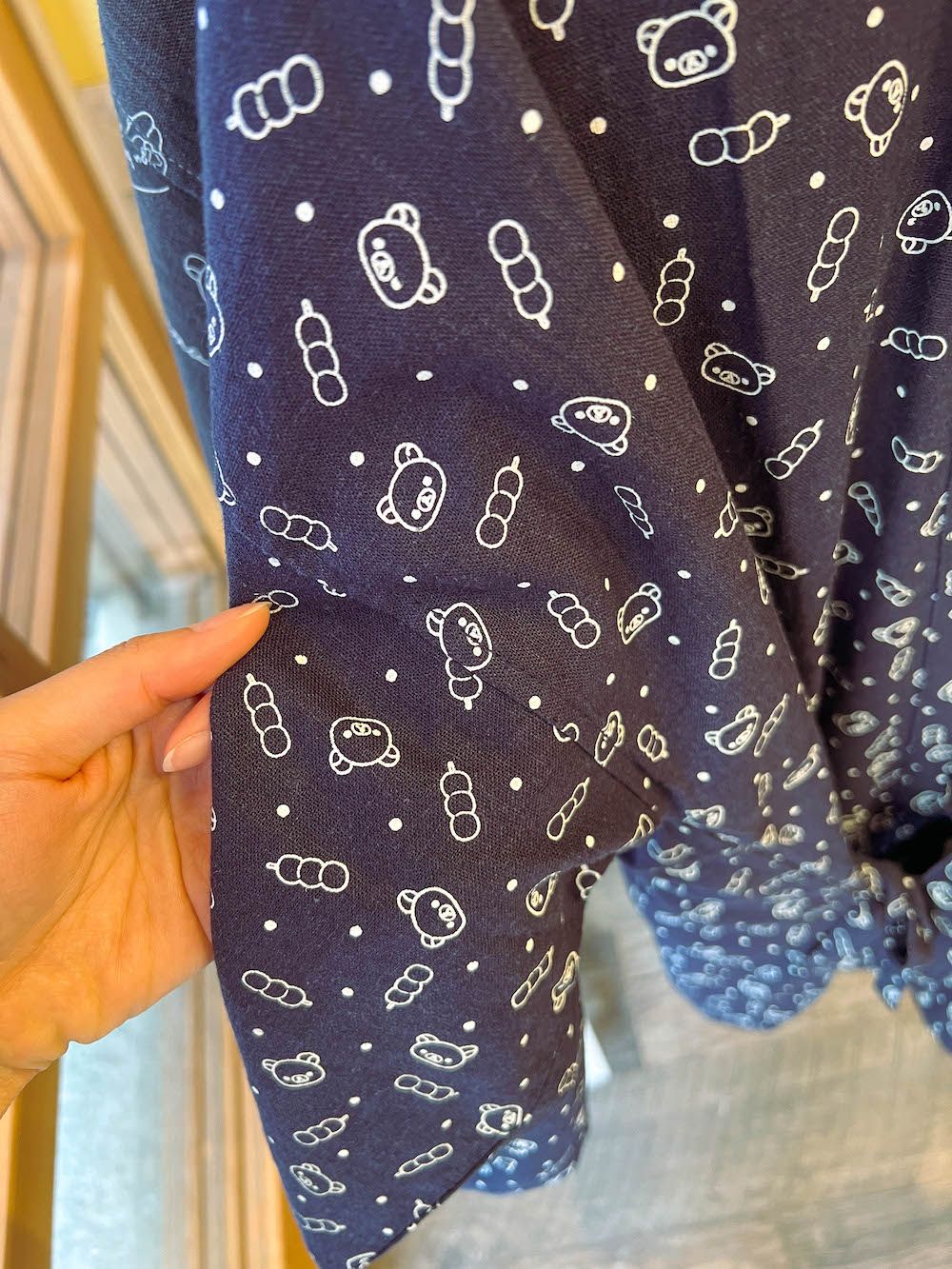 A print of Rilakkuma and dango adorns the jacket throughout.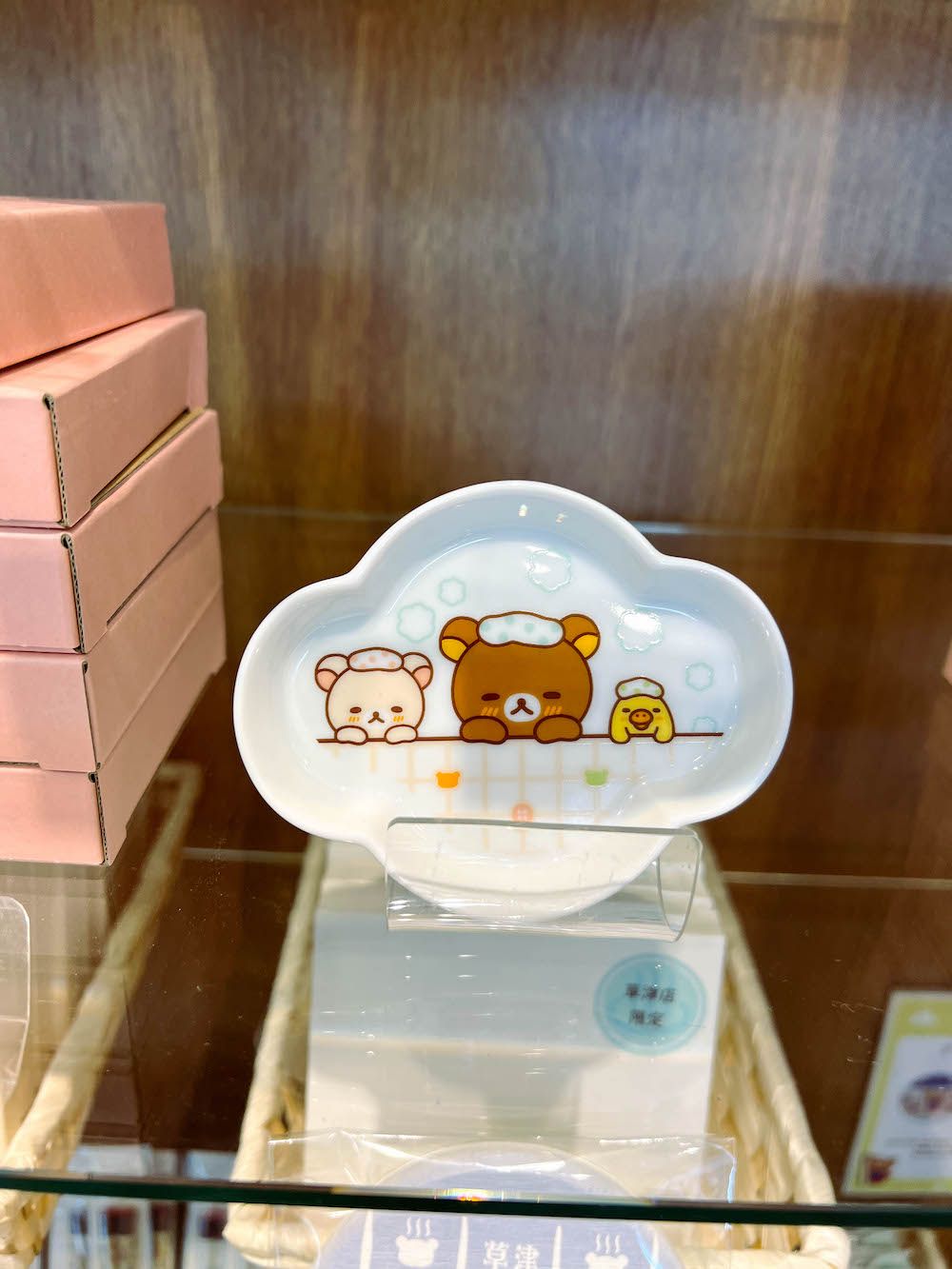 These small plates are great to keep accessories on your dresser.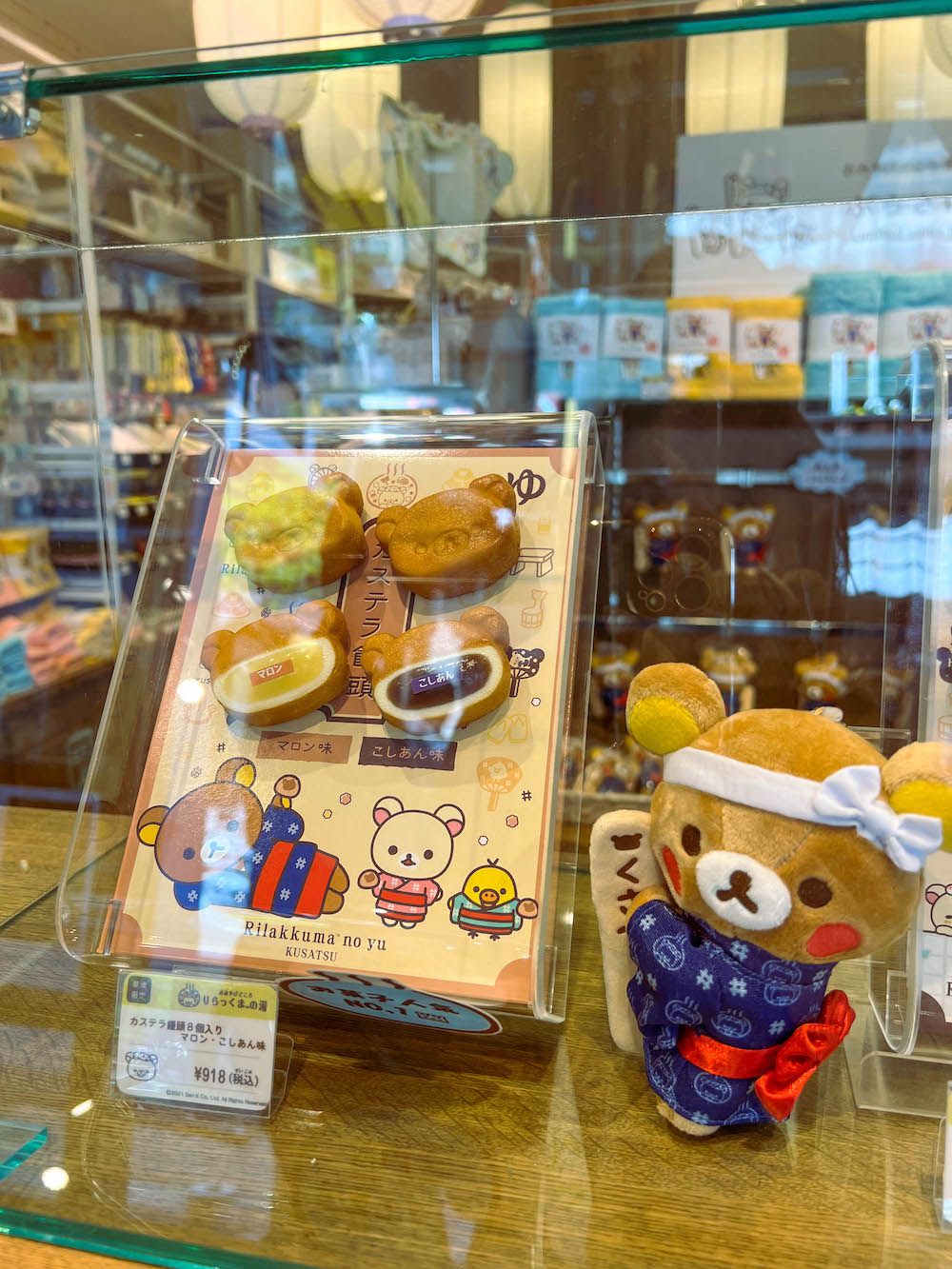 Be it food products, everyday goods or decorative items, this store makes sure to cover all bases.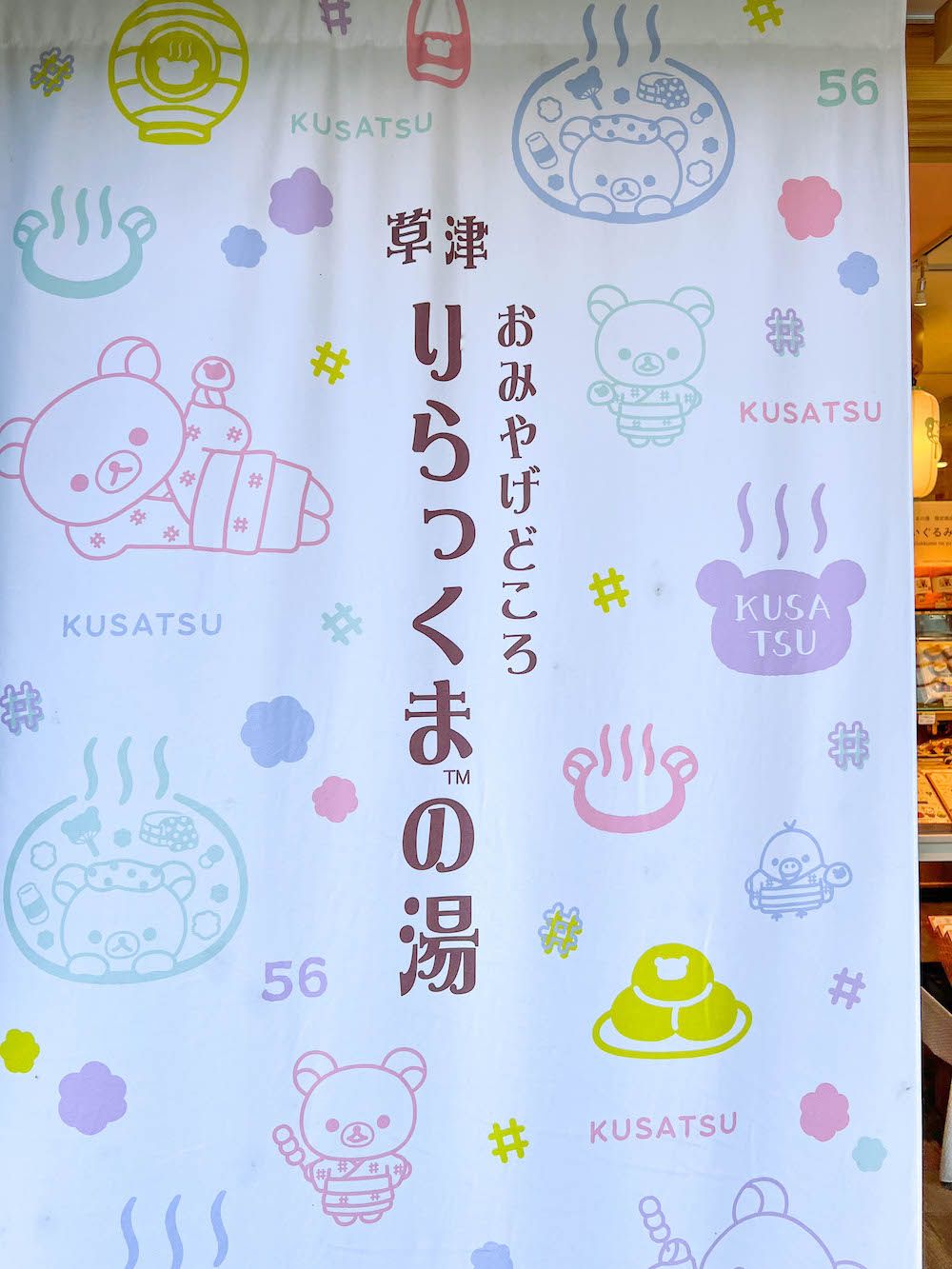 If you plan to visit Kusatsu Onsen, make sure to stop by here for some exciting souvenirs.

 
Kusatsu Rilakkuma No Yu (草津 リラックマの湯)
Twitter: https://twitter.com/rksbo_official Google Map
---
Download the Ikidane Nippon App: iOS / Android Let us know if there is something that needs to be fixed: Feedback Form