Japanese characters are popular among people of all ages and gender. Even foreigners love the cute characters that are introduced regularly and on trips to Japan, many purchase character goods as souvenirs. In this feature, we introduce the characters of Sumikko Gurashi, which has recently become very popular. Roughly translated Sumikko Gurashi means "life in the corner" (Sumikko = corner; Gurashi = life)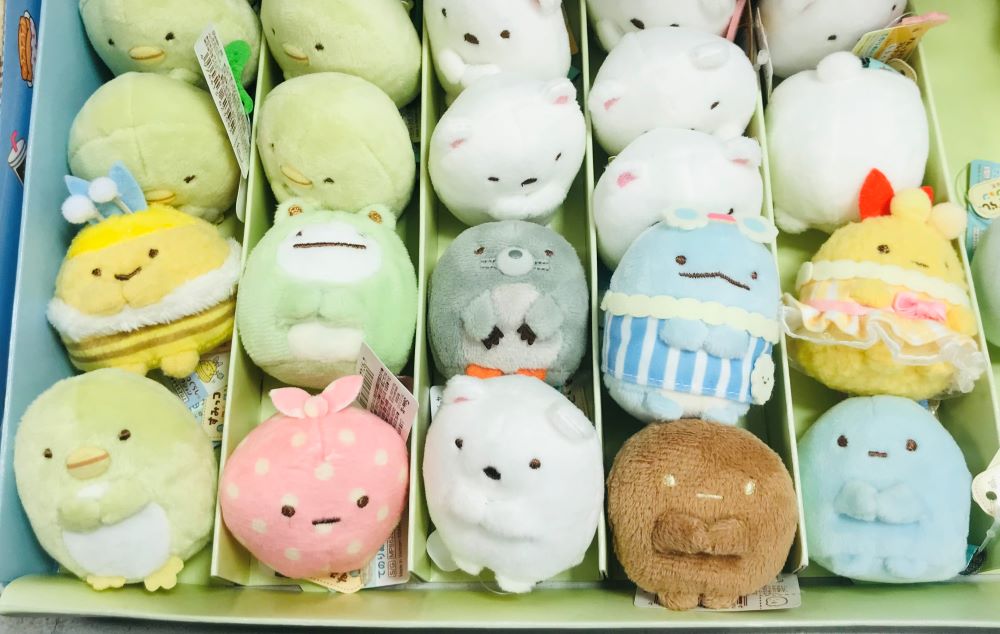 Penguin? A mystery to many (and even himself), this character looks like a penguin, but it wonders if it was originally a kappa (a mythical character). The green penguin is a character who spends days searching for its identity. Its favorite food is cucumbers, and hobbies include reading and music.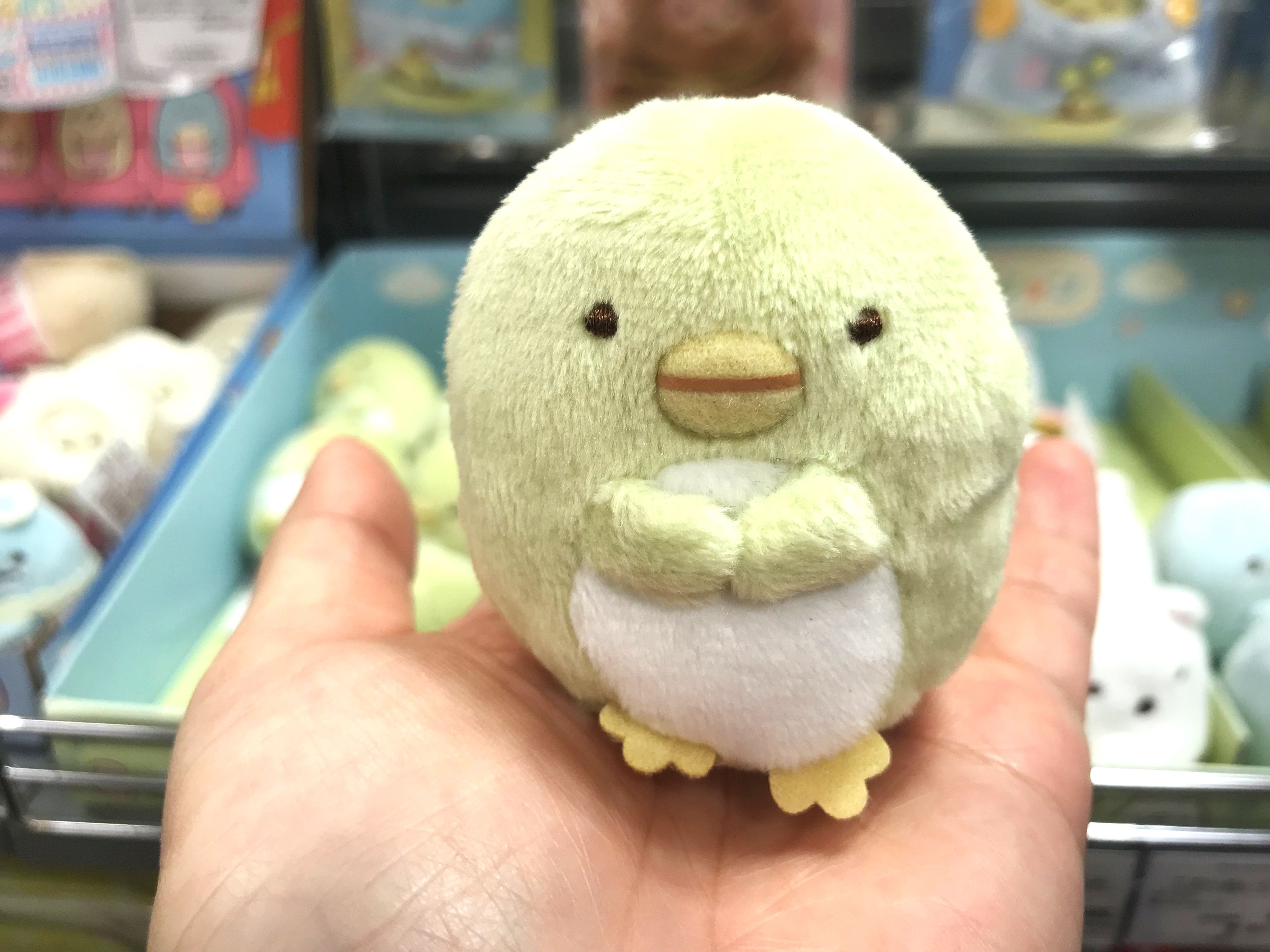 Shirokuma This character is a white bear who fled from the cold of the North Pole. It is very shy and loves drinking hot tea in a corner. Its specialty is drawing and it loves cars.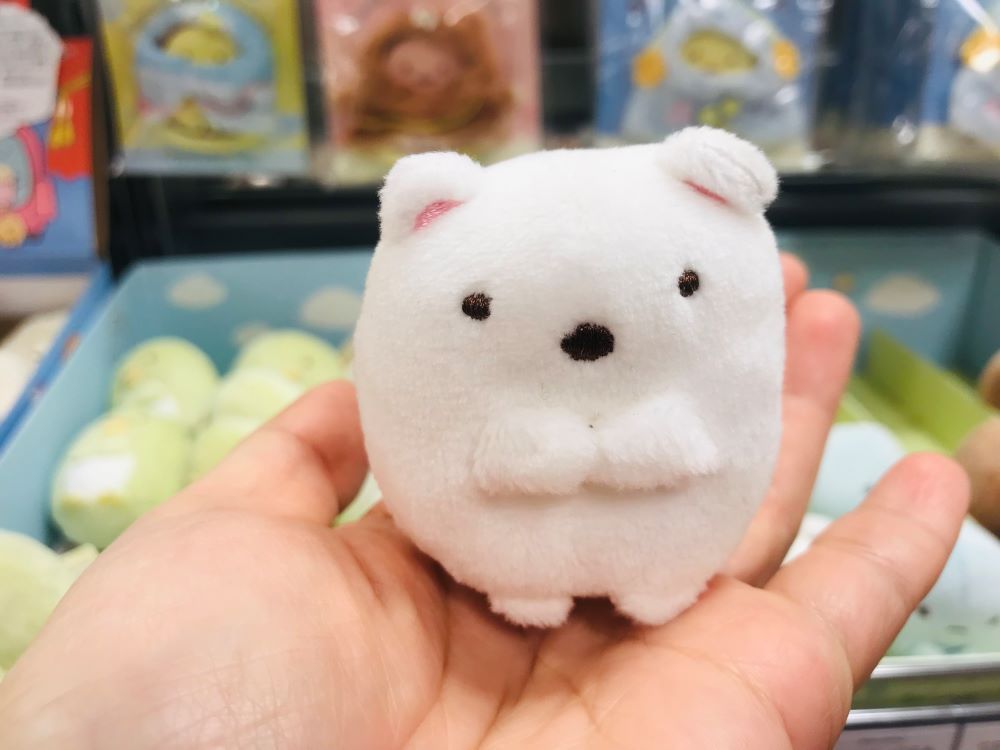 Furoshiki Inside this wrapping cloth is said to be Shirokuma's luggage. The bear usually uses it during winter as a blanket to get comfy in a corner spot.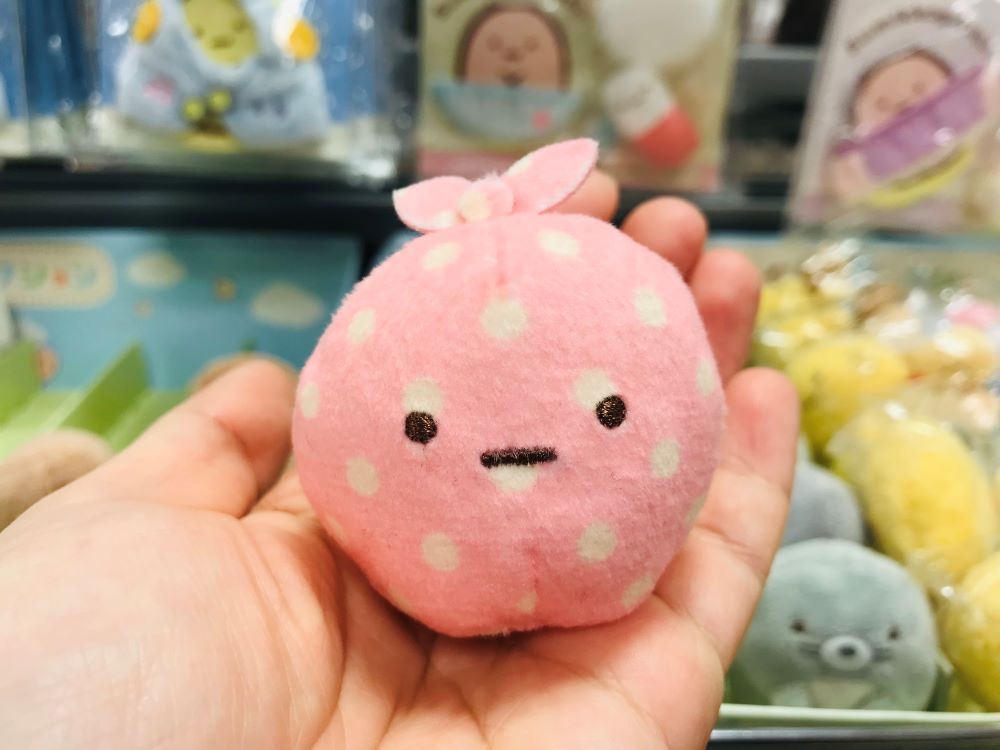 Mogura It is a mole who lived in a corner underground, became curious about what's above ground and came up. It got interested in the Sumikkos and love wearing red boots.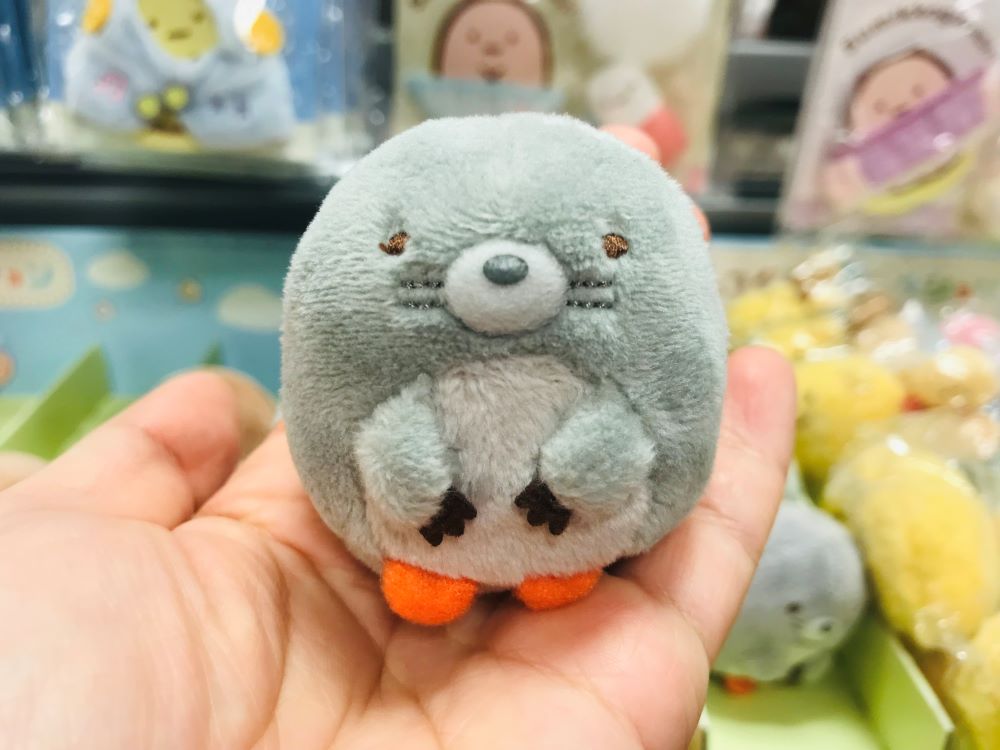 Agedama This character is inspired by deep-fried crumbs from fried food like tempura, tonkatsu and so on.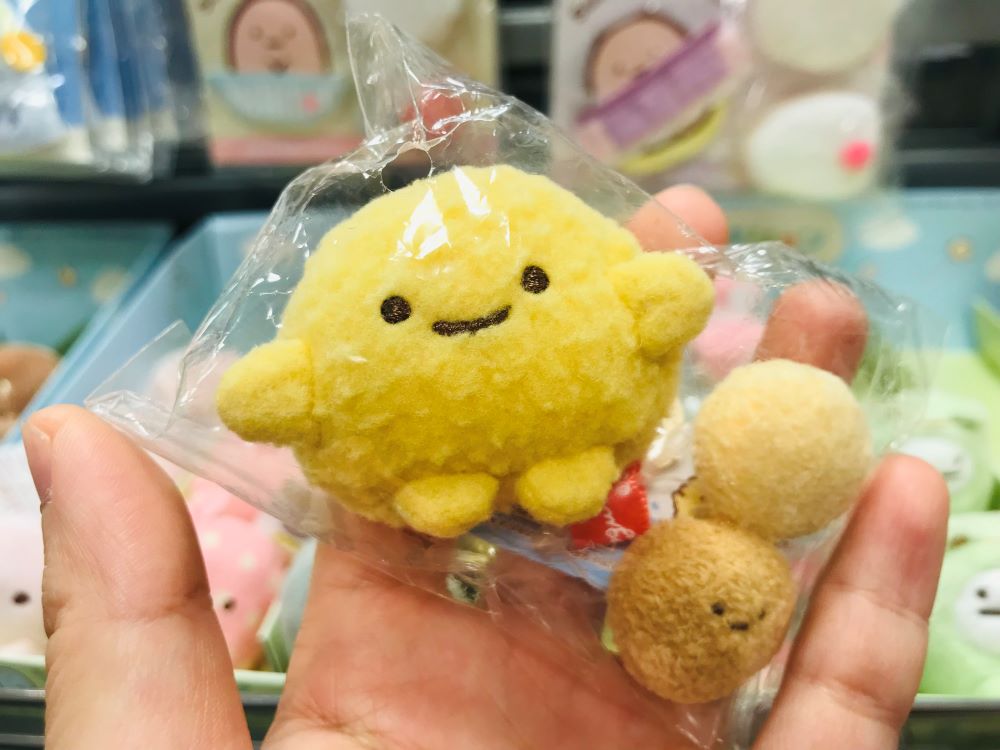 Ebifurai No Shippo This character is the leftover tail of a fried prawn that people always leave because it is too tough to eat. One reason why it has a sad face. It is friends with Tonkatsu (edge of a fried pork cutlet) because they have similar experiences.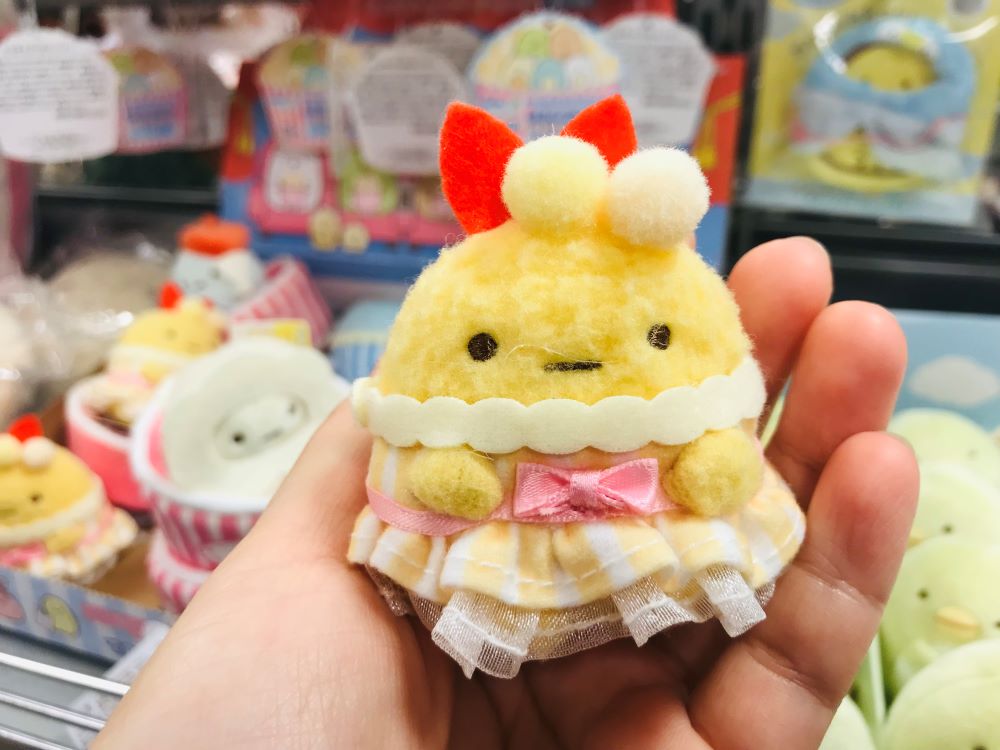 Ajifurai No Shippo This character is inspired by the shrimp tail. Aji is a horse mackerel and many people leave the tail of a fried one behind. However, it is a positive character who thinks it is lucky to be left behind.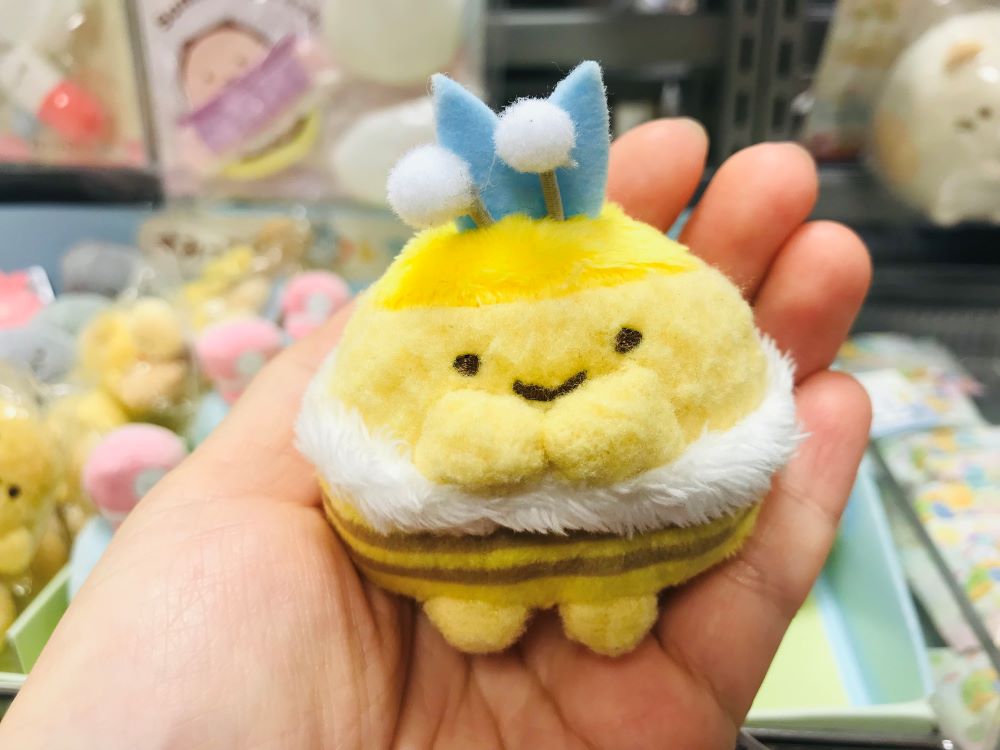 Tapioca These are tapioca pearls left after drinking milk tea. These are in pink, yellow, blue as well as black. They show expression when floating in the tea but become emotionless when left behind.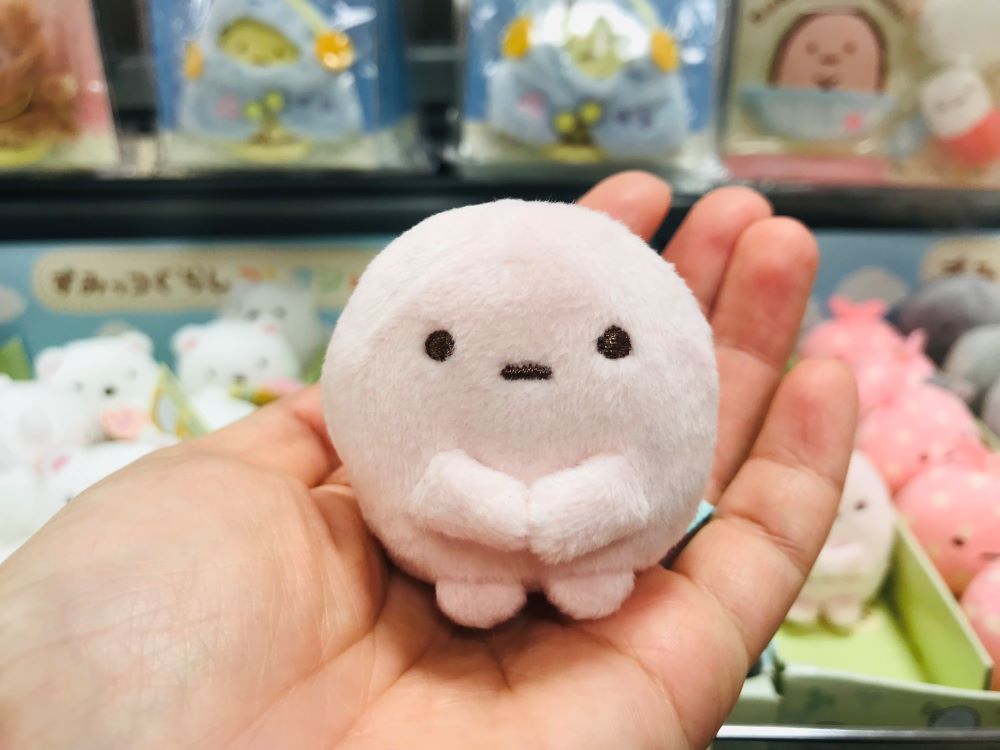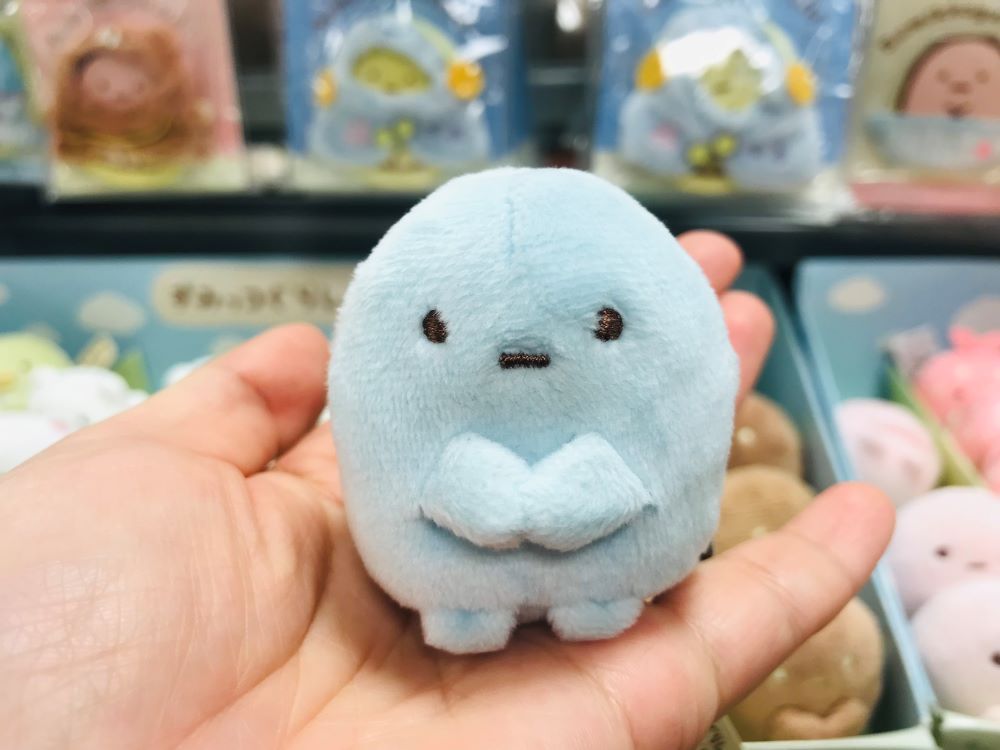 Special edition characters There are many specially released characters like the Tapioca in the pink hat and bow.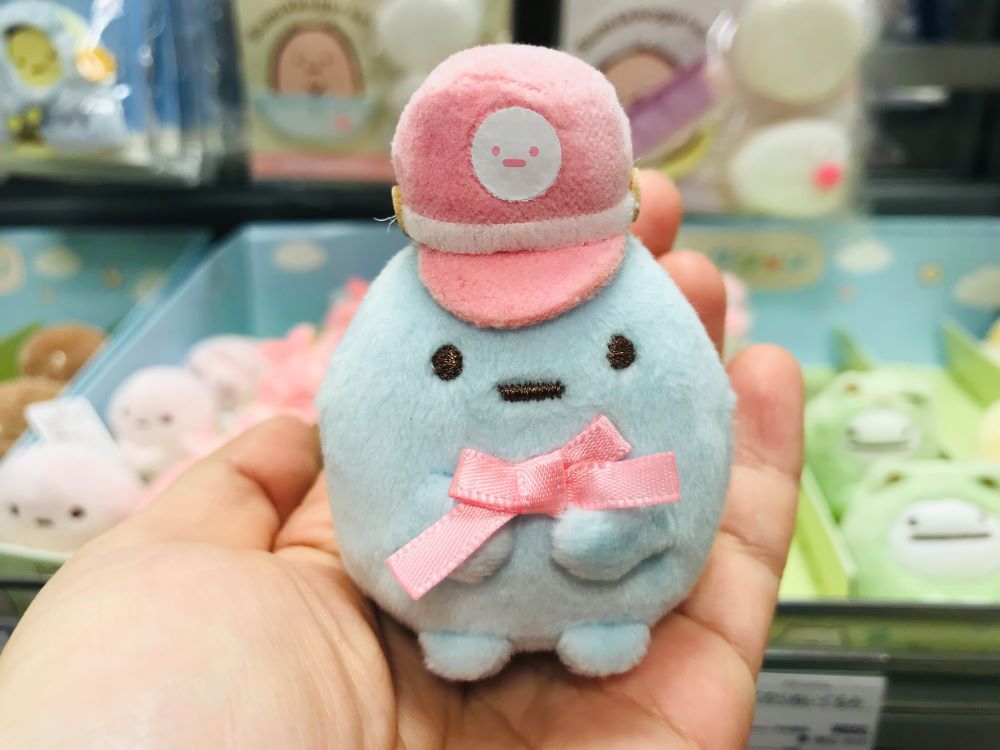 Now that you have a better understanding of the characters appearing in Sumikko Gurashi, keep an eye out for the many character goods available. Their popularity has also resulted in many collaborations including one with McDonald's Japan, which offers a Sumikko toy with Happy Meals. How about collecting some of your own Sumikkos?
---
Download the Ikidane Nippon App: iOS / Android Let us know if there is something that needs to be fixed: Feedback Form