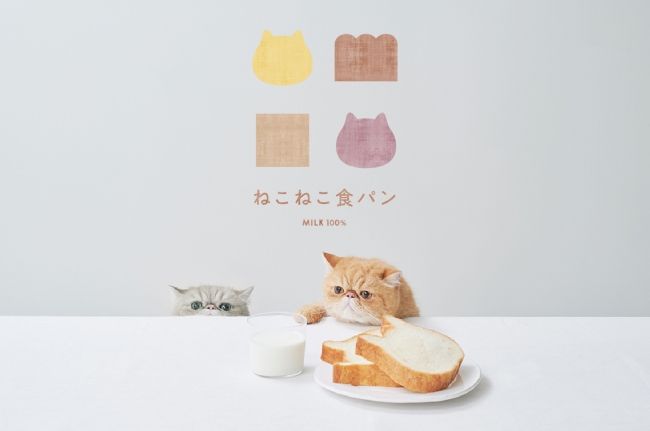 There seem to be a lot of green tea flavored desserts on the market in Japan recently. You can spot these delicious treats everywhere. Among these, we decided to try the tea-flavored breads released by the bakery Nekoneko Shokupan (ねこねこ食パン, Neko Neko Cheesecake).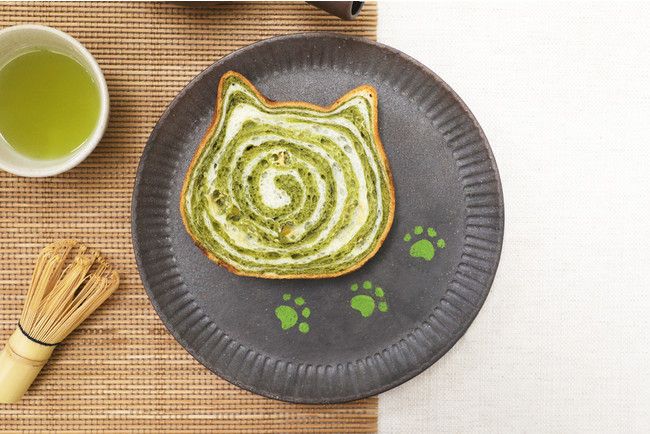 Since matcha is supposed to be the most delicious in May, the store will be selling these time-limited green tea flavored breads shaped like a cat's face. Isn't the color amazing and gets you salivating?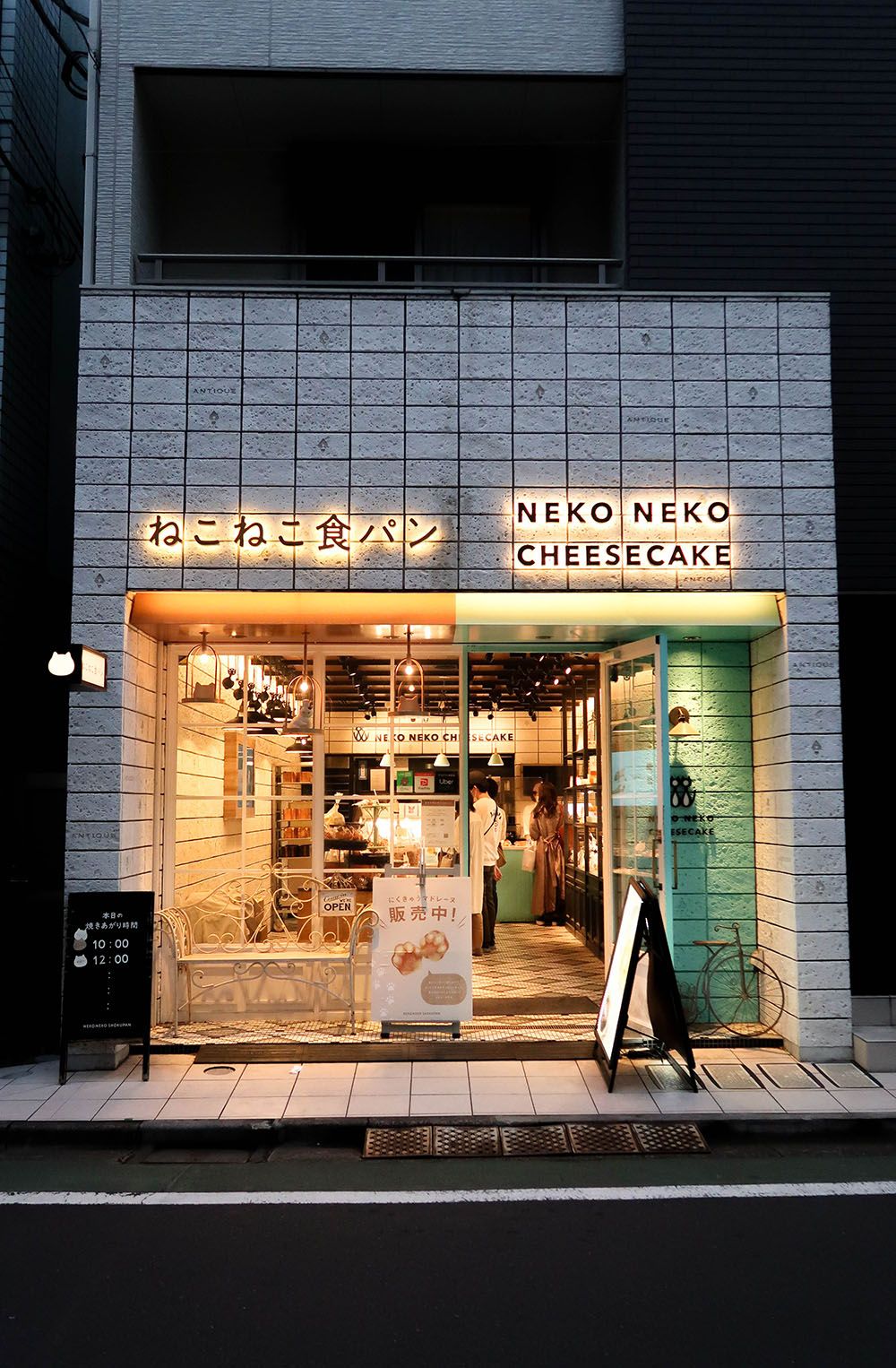 Nekoneko Shokupan has stores all over Japan but this time, we decided to visit the one in Omotesando, Tokyo. This is a neighborhood with many cool cafes and stores.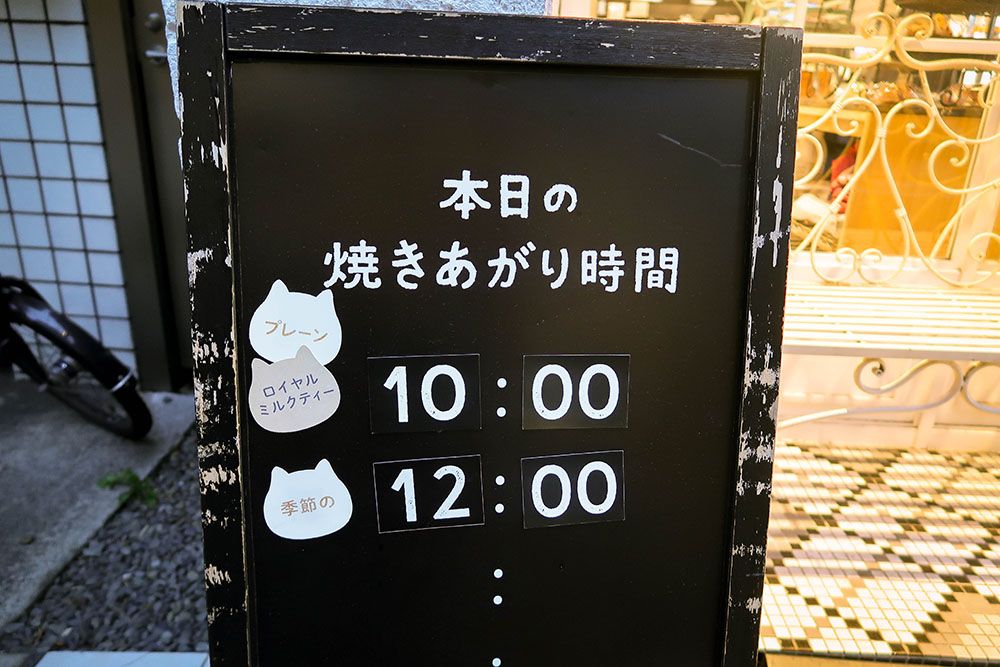 The signboard at the entrance tells you when the freshly baked bread will be ready for purchase! If you go at that time, you can buy bread fresh out of the oven.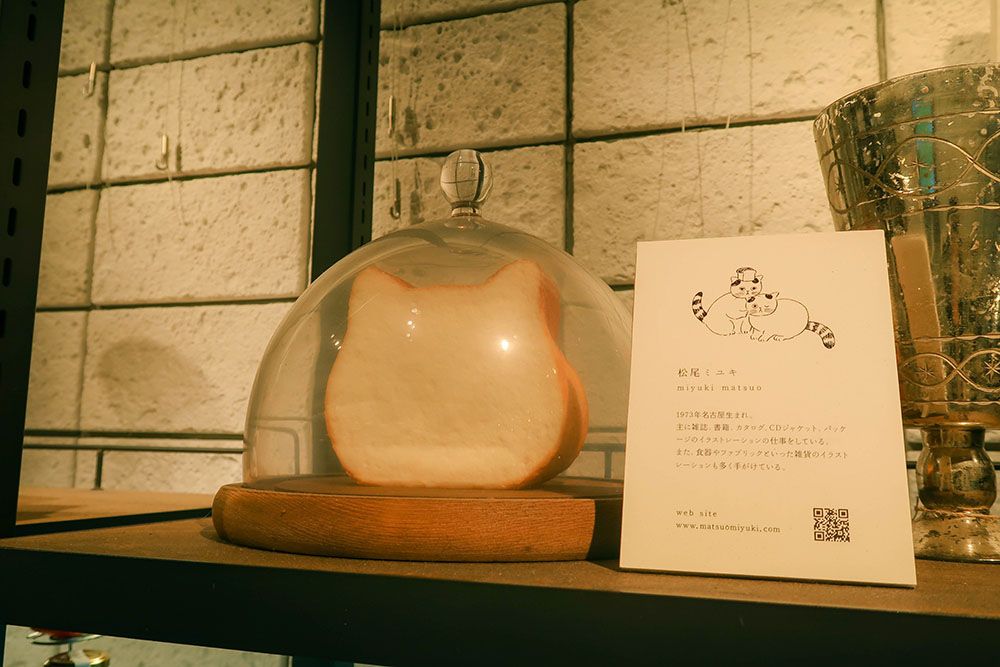 The bread sold at Nekoneko Shokupan is not only cute, but also made with domestically cultivated wheat and milk. The moisture in the bread is attained by using only milk which gives it a lovely depth of flavor and a chewy texture.

 

Due to the pandemic and resulting emergencies, many families are spending more time together at home and this cutely-shaped bread brings a sense of joy to many people in these bleak times.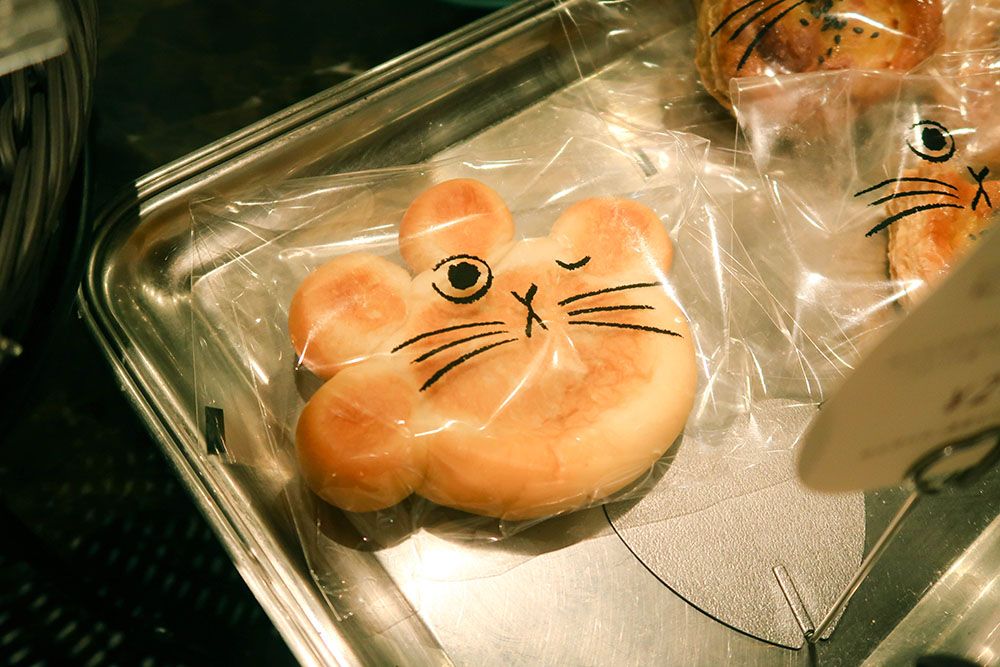 In addition to loaves shaped like a cat's head, there is also bread in the shape of a cat's paw!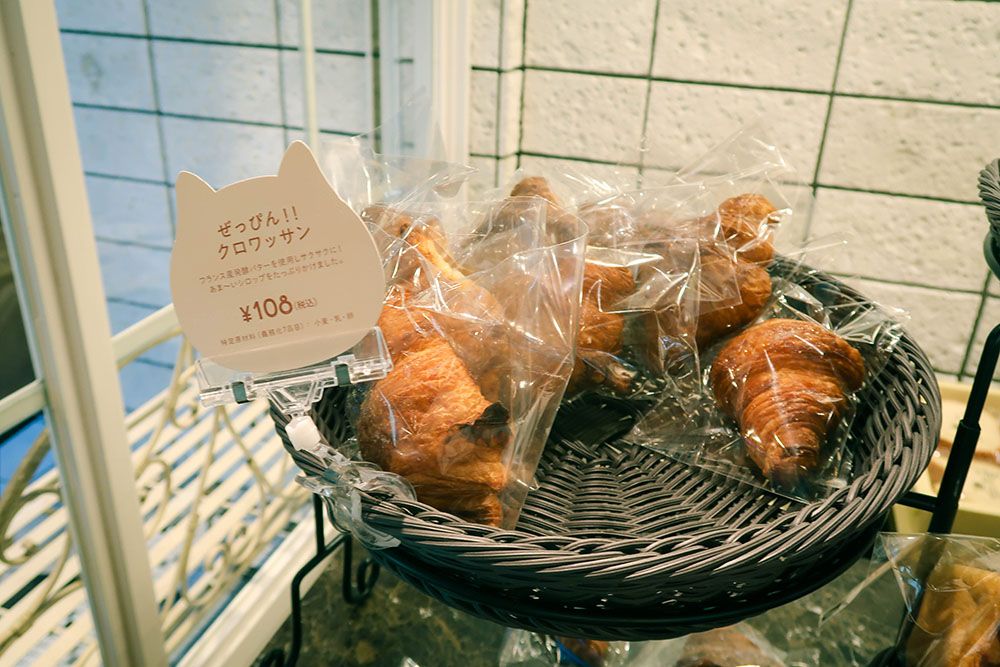 If you're not a fan of regular bread, you can also buy other items. Croissants are available for only 108 yen each.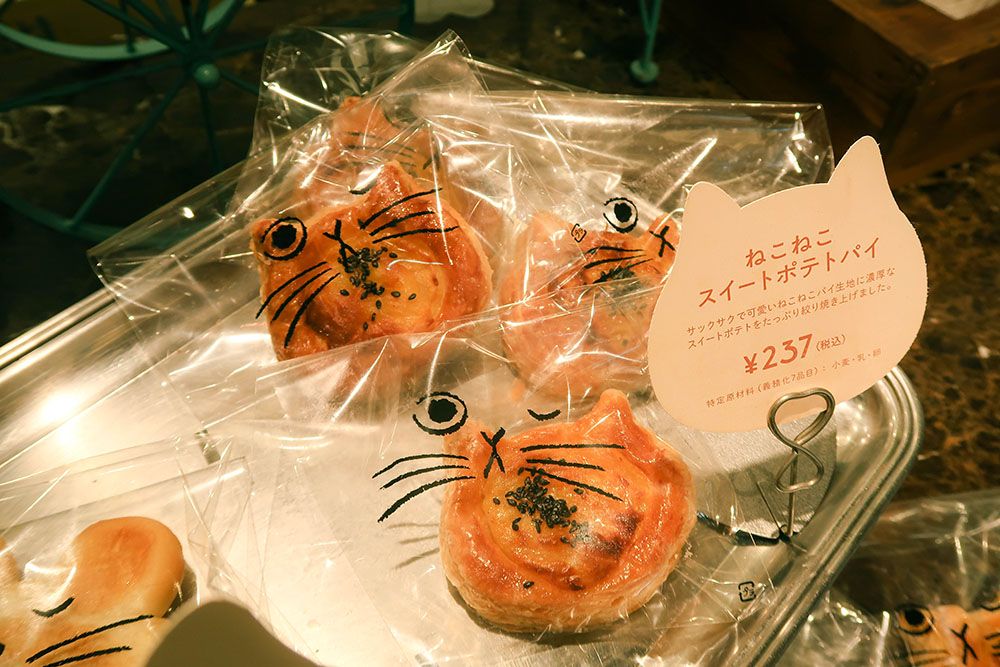 Sweet Potato Pies in the shape of a cat in this cute packaging is just as adorable.

 
 

For those who'd like to try the bread but aren't interested in a whole loaf can buy single slices at a reasonable price of 172 yen each.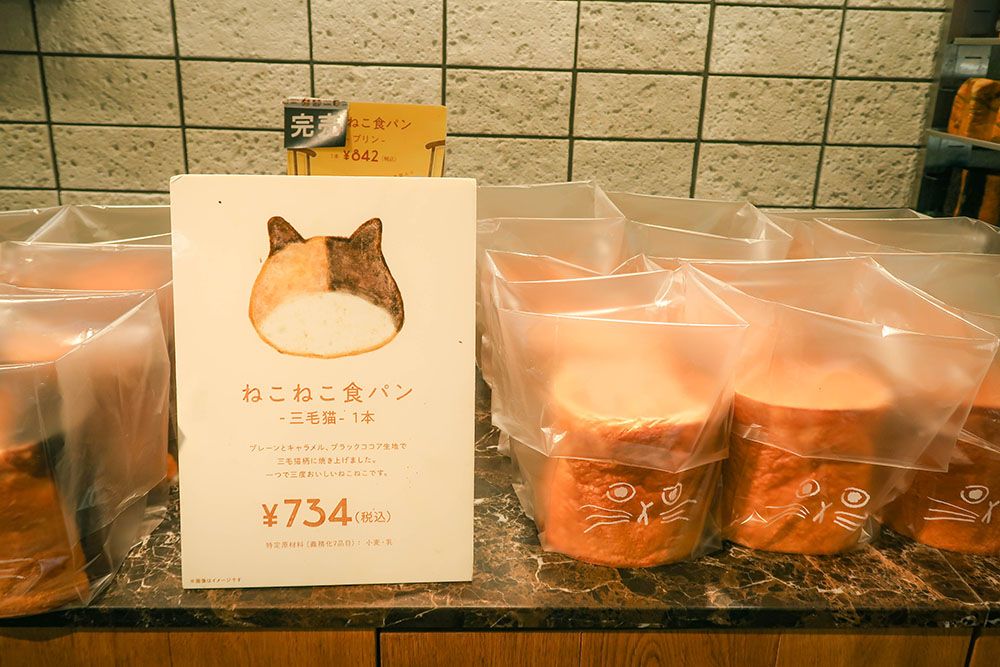 If you are buying for family or a group of friends, then pick the larger packets. One loaf provides about 4-5 slices, has three varieties and is slightly cheaper for 734 yen.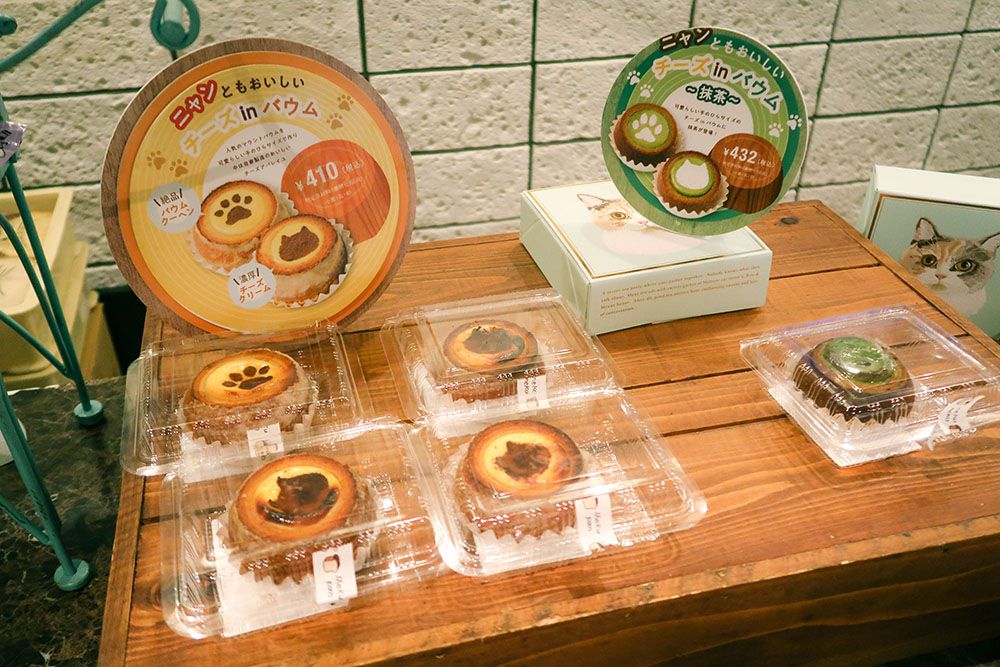 They sell not only bread, but also Baumkuchen, which is a German dessert that enjoys immense popularity in Japan.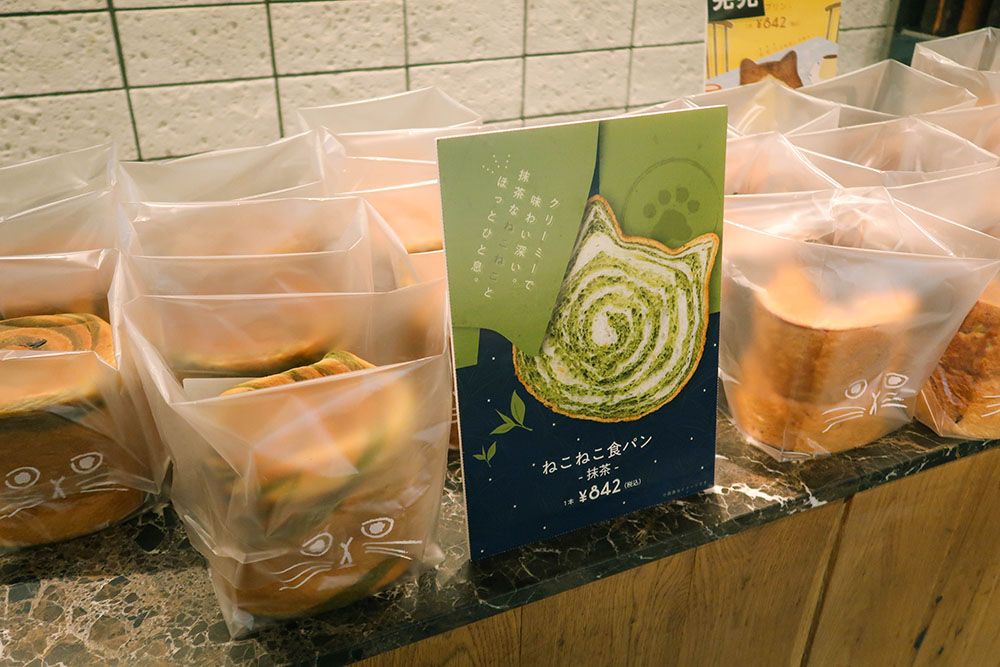 Unfortunately, this green tea flavored bread is only available till the end of May. The price is 842 yen (tax included).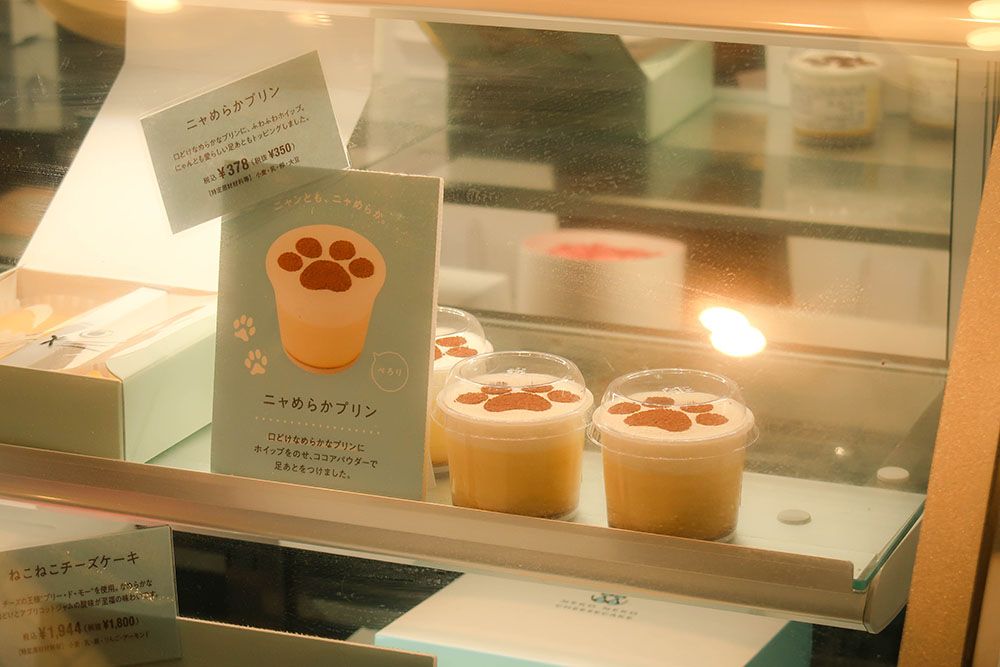 Another product that caught our eyes was the pudding with a paw design.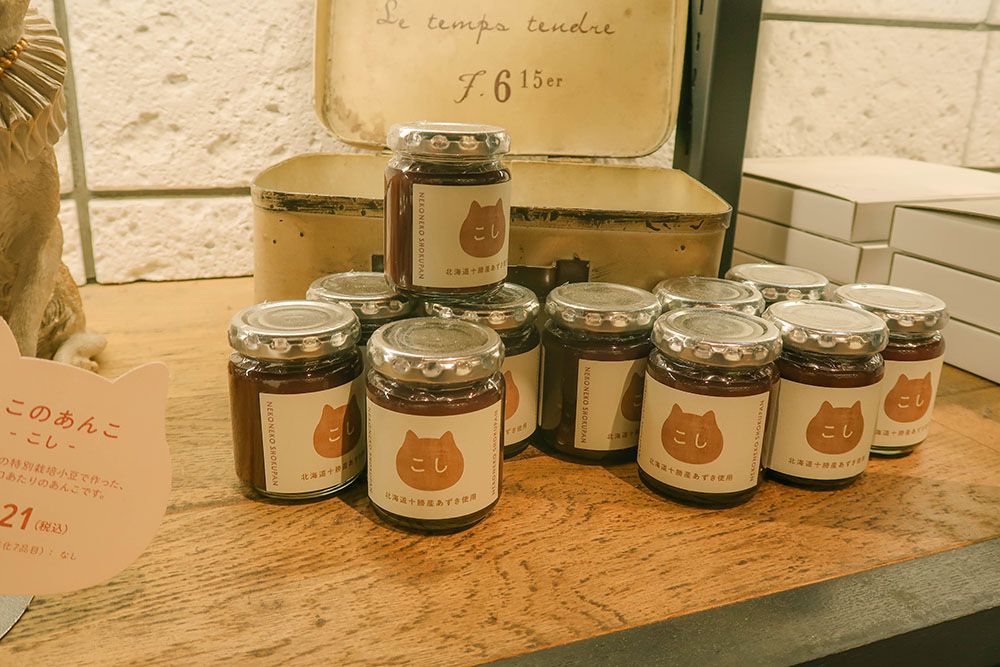 The shop sells a range of products that can be used as a spread. One peculiar item was the red bean jam. You don't often see red bean jam! So give it a try.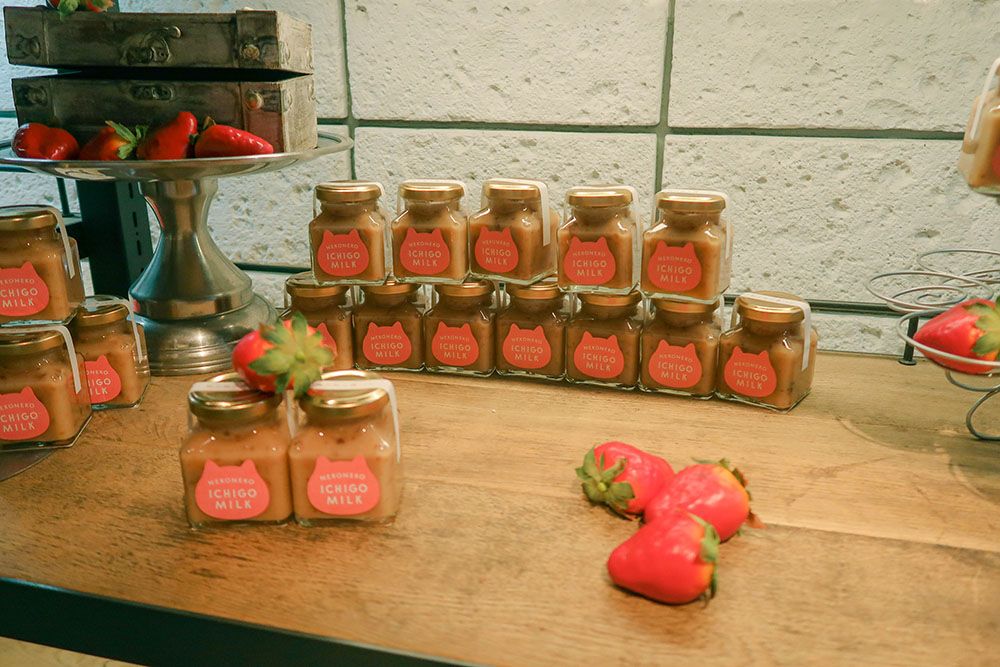 A strawberry milk sauce would work quite well on plain bread, don't you think? ♥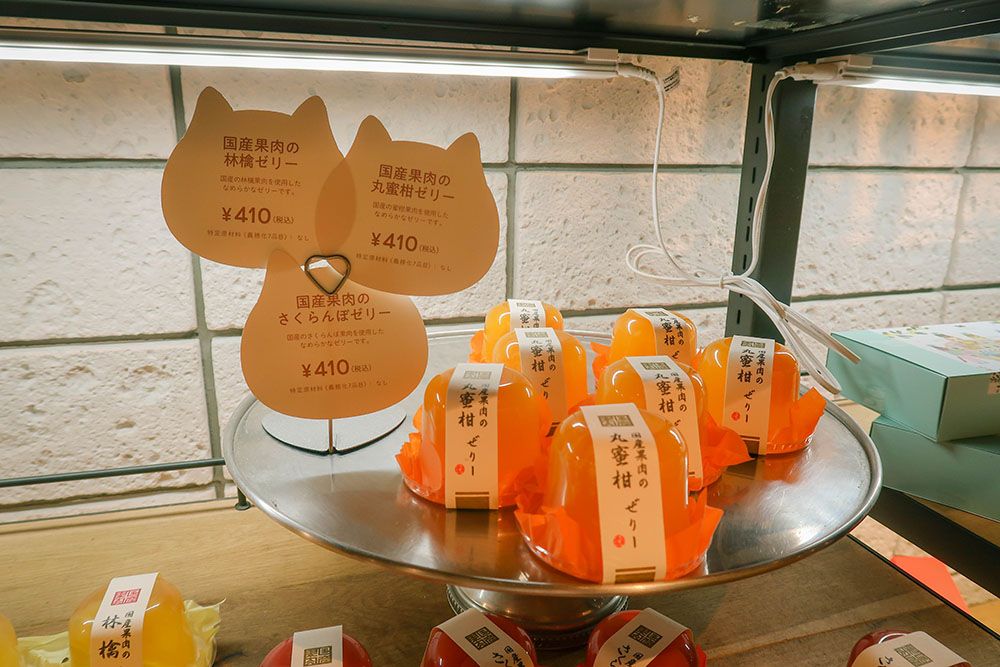 In addition, fruit jelly is also available as a refreshing snack during the hot summer months.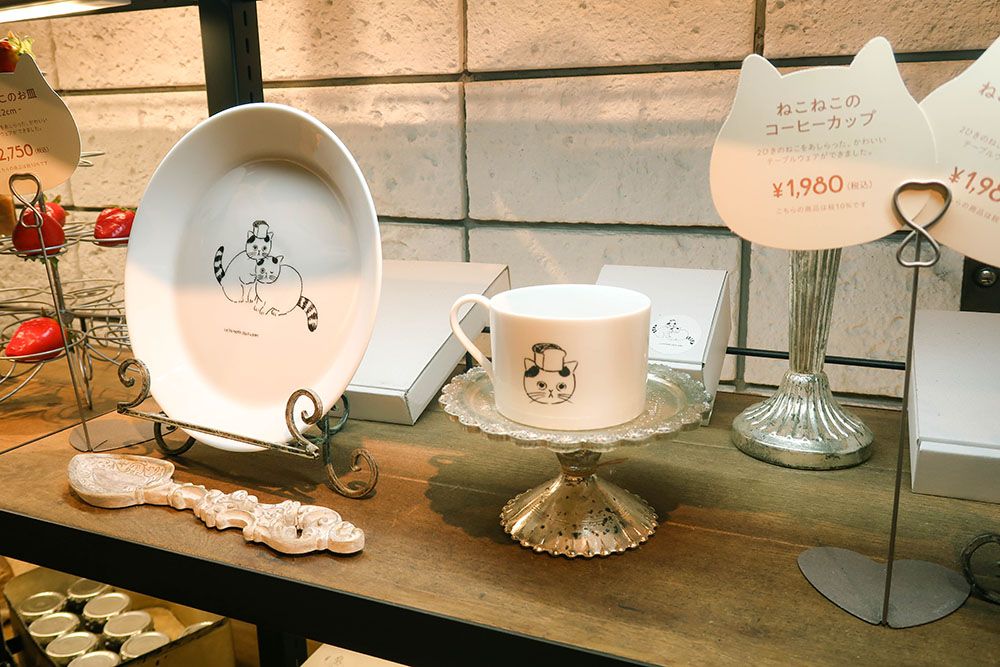 If you love cats, you can also buy cups, plates or bowls all featuring cute cats ♥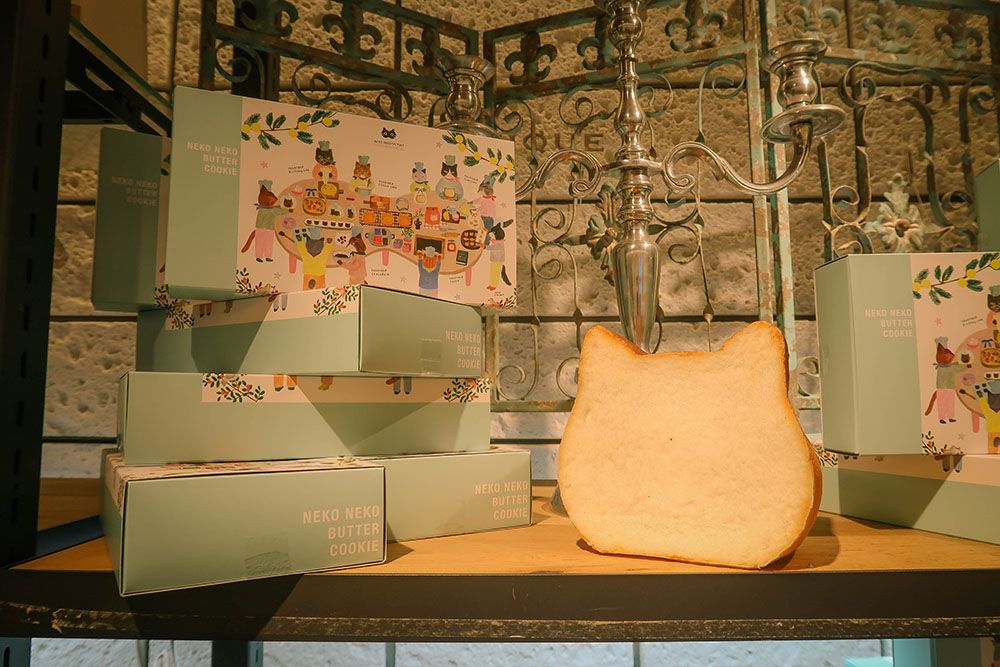 Even the packaging is cute, as one would expect in a country that puts in a lot of effort and detail in presenting things perfectly.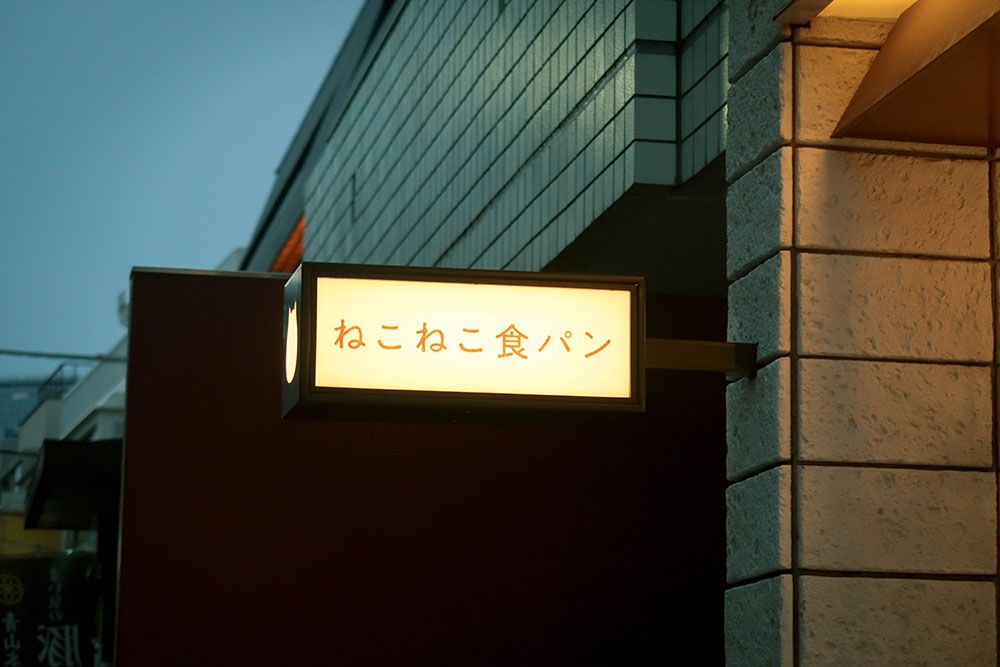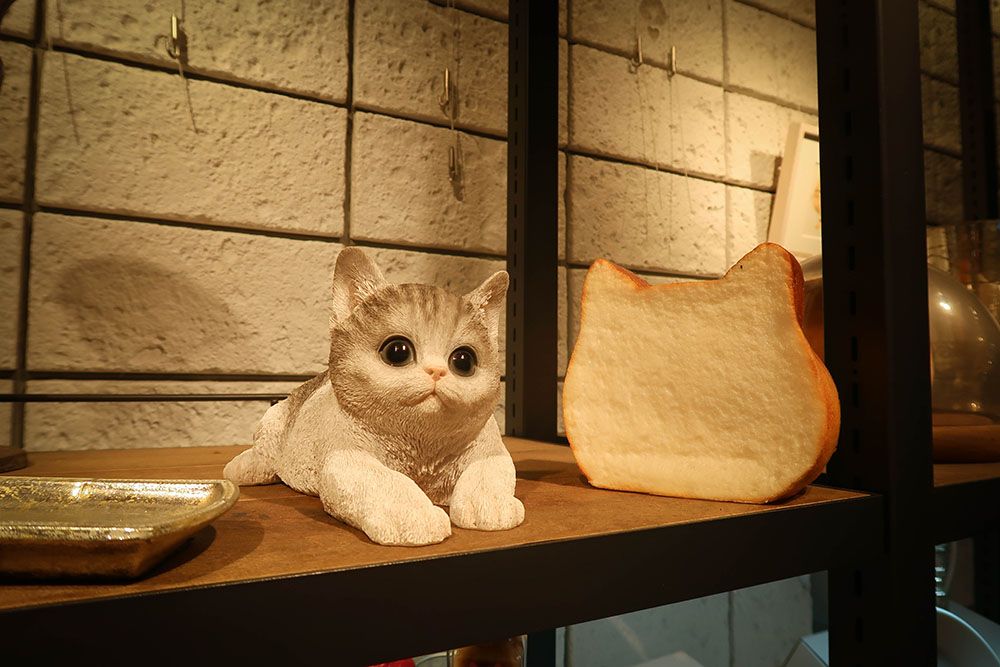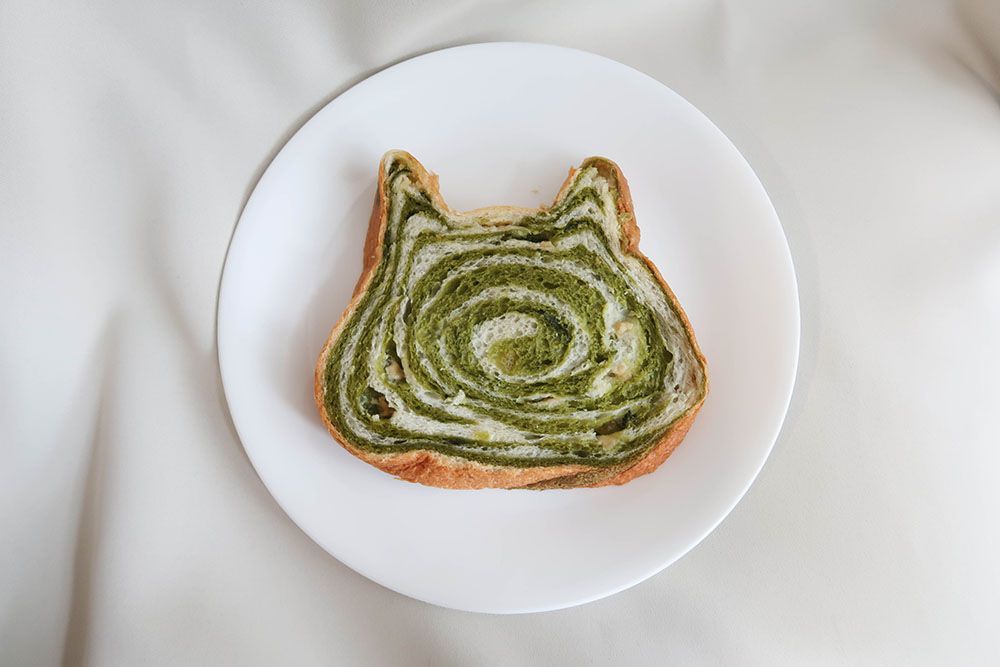 It's time for a taste! The bitterness of matcha and sweet white chocolate go well together! You can enjoy the refreshing flavor of yuzu (a type of citrus) that lingers in your mouth along with the creaminess of the bread.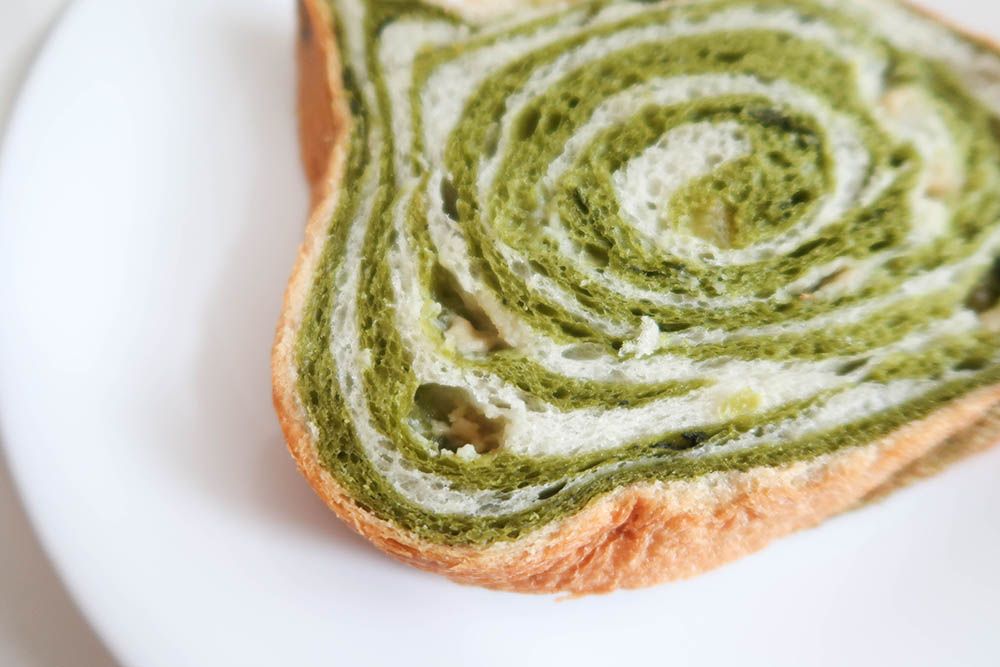 When you look closely, you can see bits of yuzu rind. The faint aroma of green tea, the sweet taste of milk chocolate and the aftertaste of a citrus is a combination that is absolutely delicious.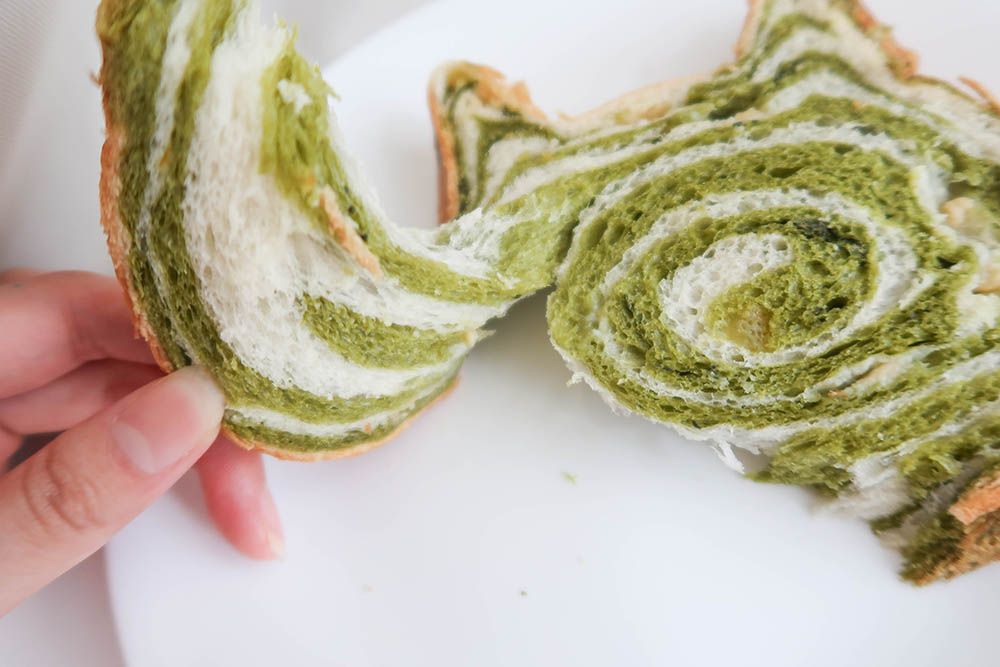 Matcha-flavored bread is limited to May. If you are in Japan, give it a try! Even if you miss visiting in May, Nekoneko Shokupan sells seasonal limited items all year round, so be sure to stop by if you're in the area.

 

 

Nekoneko Shokupan(ねこねこ食パン) ・Website ・Twitter ・Instagram

 
---
 

Download the Ikidane Nippon App: iOS / Android Let us know if there is something that needs to be fixed: Feedback Form