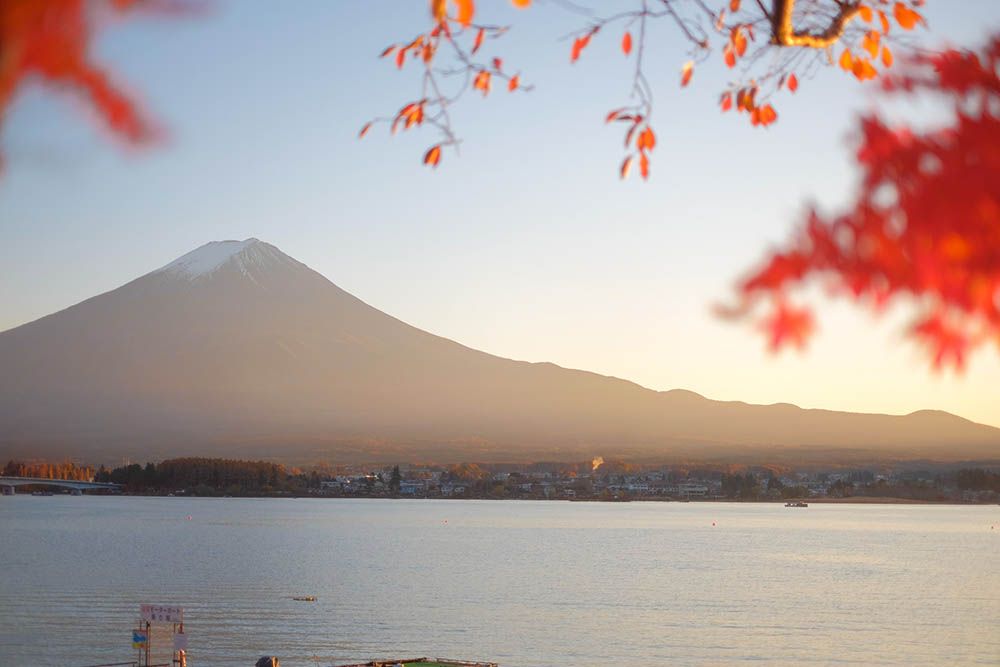 When one thinks of Japan, in all likelihood, the image that first comes to mind is that of Mount Fuji. There are quite a few tourist spots that offer spectacular views of Mount Fuji from up close within Japan in Shizuoka and Yamanashi prefectures. In this feature, we introduce the easily accessible Lake Kawaguchi (Kawaguchi-ko). One of the largest lakes among the famous five lakes that are dotted around Mt. Fuji, Kawaguchi-ko is known as the gateway to Mount Fuji. Even though the lake is gorgeous throughout the year, here, we introduce must-visit spots that can be covered in a day including places to enjoy the autumnal foliage. Hopefully you can visit Japan soon and can fit this itinerary into your plan.

 

 
Access
Kawaguchi-ko is accessible by various modes of transport; however, the easiest option is taking a bus from Tokyo directly to Kawaguchi-ko. Website: http://bus-en.fujikyu.co.jp For those interested in taking the train, you can catch an express train from Hachioji Station to Kawaguchiko Station.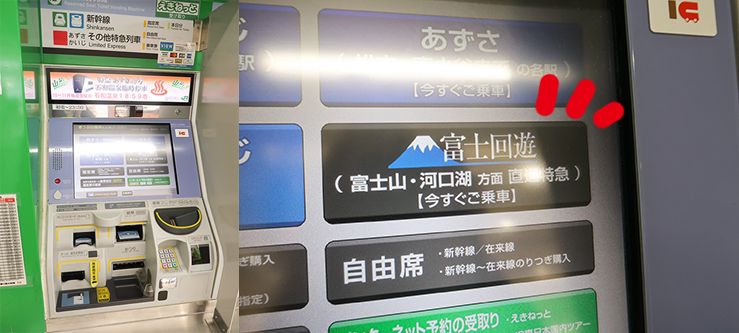 The ticket machine display with an image of Mt. Fuji makes it easy to know exactly which ticket to purchase!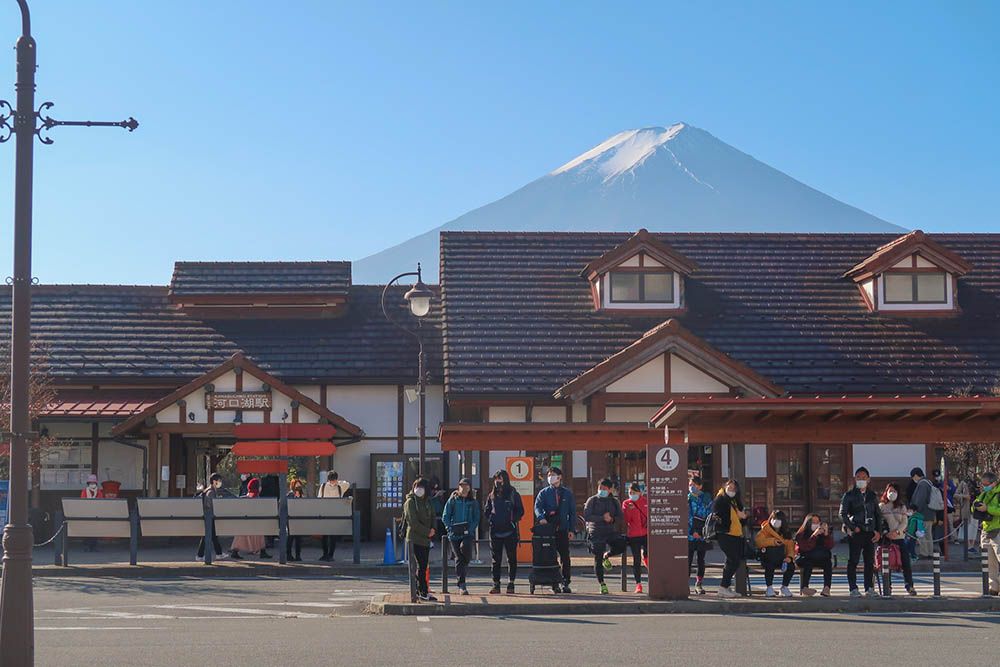 Don't be surprised if you are greeted by Mt. Fuji right behind the railway station. The bus service in Kawaguchi-ko is quite good and covers most of the tourist spots in the vicinity.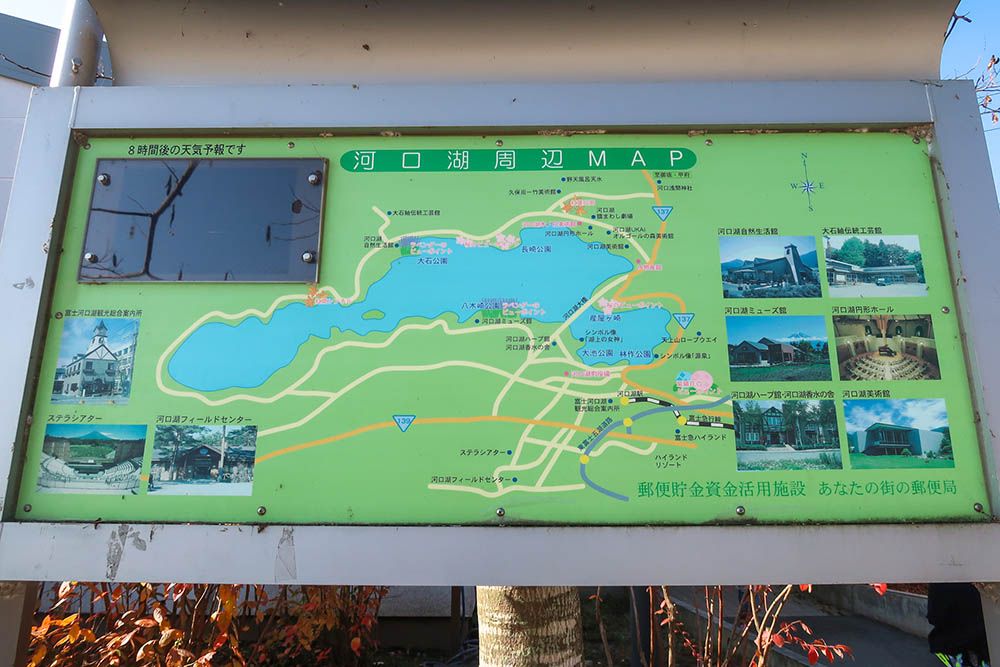 There is plenty to do around the lake whether you are a solo traveler or part of family group. Many people simply enjoy walking around the lake and taking photos while others plan an overnight stay at a ryokan to enjoy hot springs. Let's see what's in store for autumn!

 

 
Eat Houtou, the most famous dish of Kawaguchi-ko

From early to mid November, the temperature ranges from 8-15 degrees. The air is crisp and cool making it ideal for everyone to yearn for warm food. The famous dish of Kawaguchi-ko is Houtou (also spelled Hoto). A large bowl filled with flat noodles, miso-flavored broth and a wide variety of vegetables such as mushrooms, pumpkin, Chinese cabbage, carrots, and some greens. No matter which Houtou you choose, the quantity is quite large. Highly nutritious and filling, this is a must have!

 

Hotofudo is the most popular place to try this dish. There are several branches but due to its popularity, there is almost always a queue during peak lunch and dinner times. Since this restaurant has many branches, choose the one that's closest to you when you're hungry. Our personal favorite is the Higashi-koiji branch which is a modern building shaped like a cloud!

 

HOTOFUDO branches ・Kawaguchiko kata honten: https://goo.gl/maps/1UUuxYoVax1AK5Rt9 ・Higashi-koiji ten: https://goo.gl/maps/C7YijksFYb2GVBH49 ・Kawaguchiko Station: https://goo.gl/maps/FjkjymF4gDJDQXiZ9 ・Kawaguchiko Minamiten: https://goo.gl/maps/JnBqcszAmxaXRxDv9

 
Momiji Kairo Kawaguchi-ko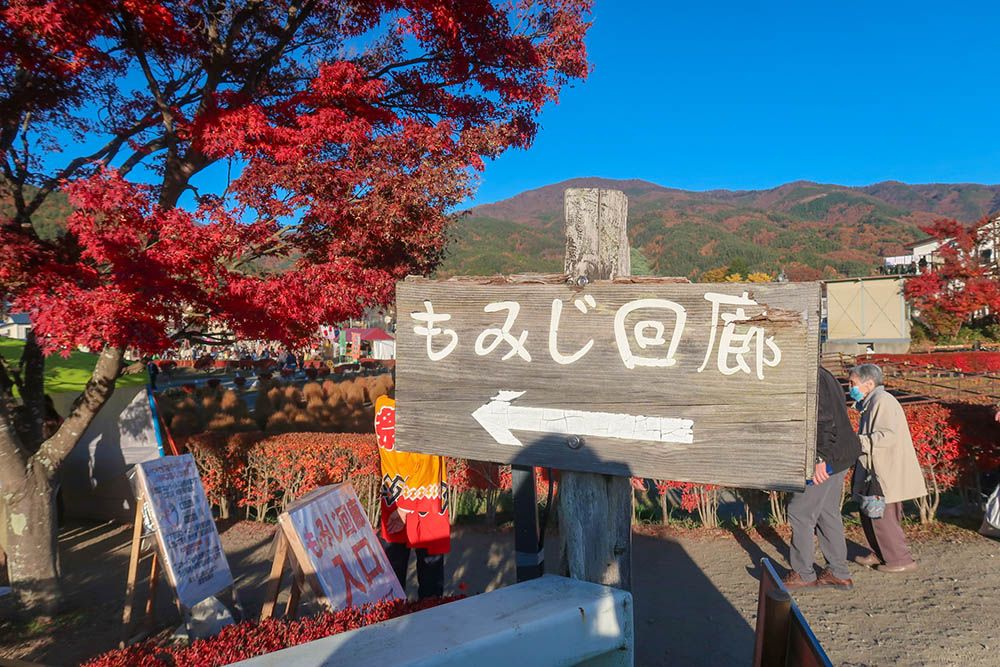 One of the most photographed spots close to Tokyo, Momiji Kairo (Maple Corridor) is breathtakingly beautiful. A small stream lined with maple trees turns into a beautiful tunnel with the changes in the color of the foliage. The dry stream is covered with a layer of red and yellow leaves, creating an illusion of a tunnel. In the evening, there is also a light up adding to the serenity of this place.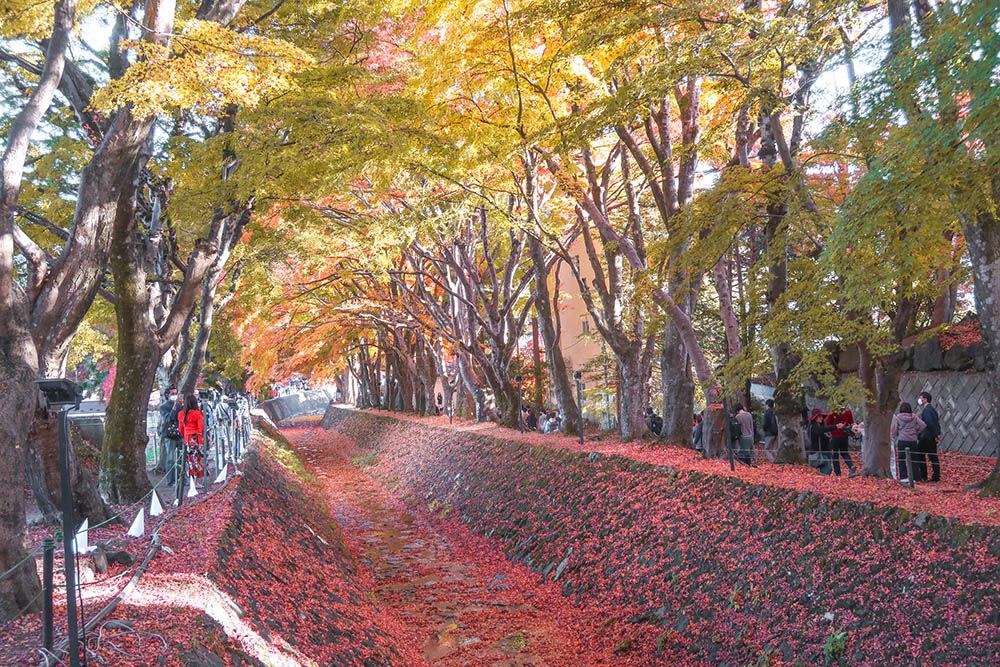 Every year, an Autumn Festival (Momiji Matsuri) is held here in early - mid November. There are food stalls as well as arts and crafts stores set up. MAP: https://goo.gl/maps/4EopzqtnEVi4QcgP7

 

 
Oishi Park (大石公園)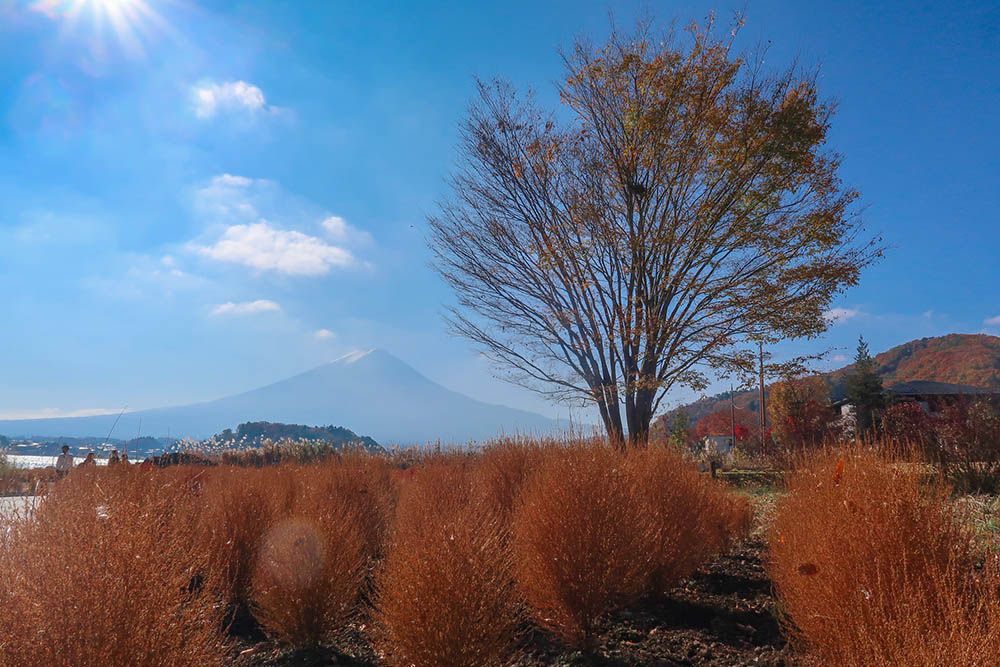 Another spot not to be missed is Oishi Park, one of the city's beautiful lakeside viewing spots, located on the north shore of the lake. If you are lucky, you will see the autumn colors as well as the adorable ball-shaped pink Kochia with Mt. Fuji in the background.

 

There is also a souvenir store offering the cutest Mt. Fuji themed objects.

 

MAP: https://goo.gl/maps/FNFXMW357JEcBXw97

 
Fuji Oishi Hana Terrace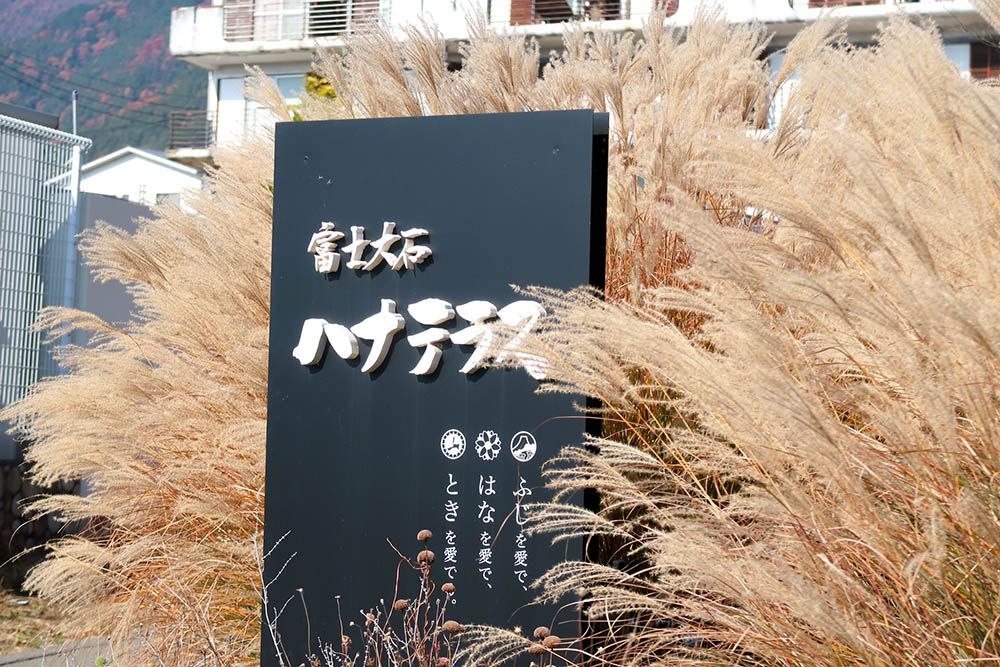 If you come to Oishi Park, then don't miss Fuji Oishi Hana Terrace.

 

Opened in 2017, this is a multi-store facility featuring shops that sell local specialties. There is a certain hipster vibe here. You can enjoy coffee or desserts at a cafe or have a delicious meal. An awesome place to take plenty of photos.

 

MAP: https://goo.gl/maps/wsMSMrH7updfGm5SA

 
Kawaguchiko Cheesecake Garden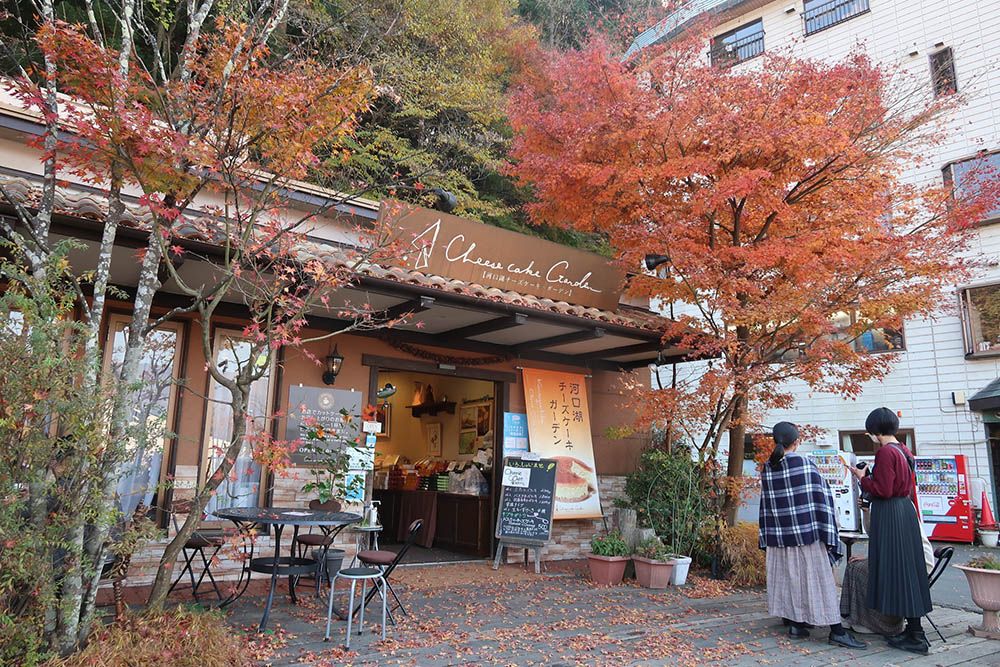 A famous cheesecake shop in Kawaguchi-ko, the cheesecake here is made using carefully selected ingredients. You can enjoy a mouthful at the shop or buy some as a souvenir to take home for family and friends.

 

MAP: https://goo.gl/maps/1KJuQHoPKfNgmHGB8

 
Lake Kawaguchiko Cruise

If you want to experience nature up close, you can take a boat trip on Lake Kawaguchi to see the autumn leaves. You can also have an intimate time with a loved one in a pedal boat. http://www.fujigokokisen.jp

 

 
FUJISAN SHOKUPAN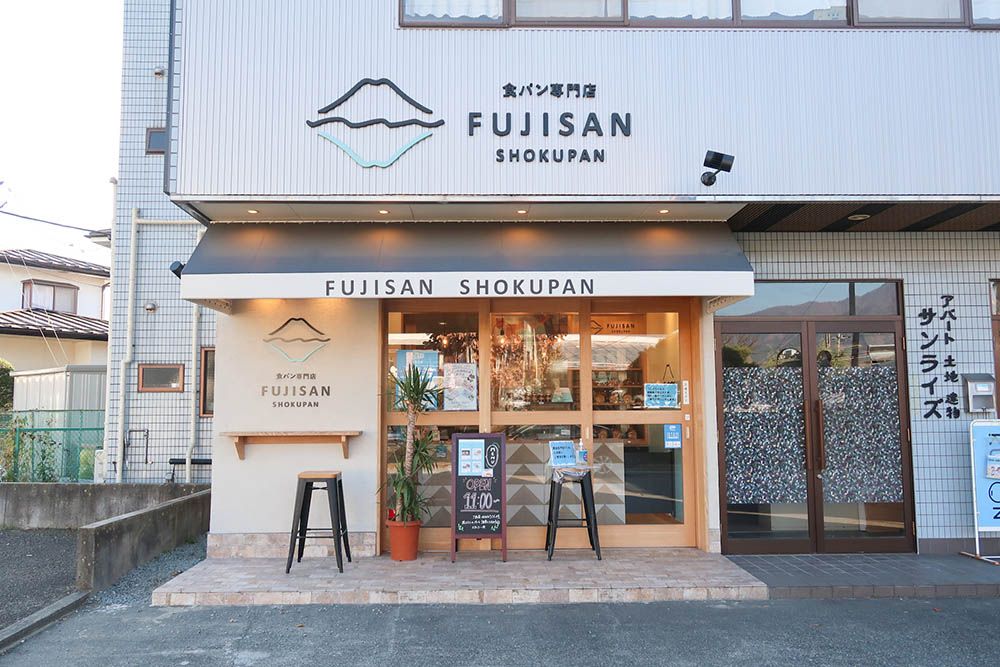 Finally, don't forget to stop by and buy some of the cutest bread from FUJISAN SHOKUPAN. The deliciousness of the bread comes from the ingredients and of extreme importance is the water used! The bread at this shop is made using natural spring water from Kawaguchi-ko.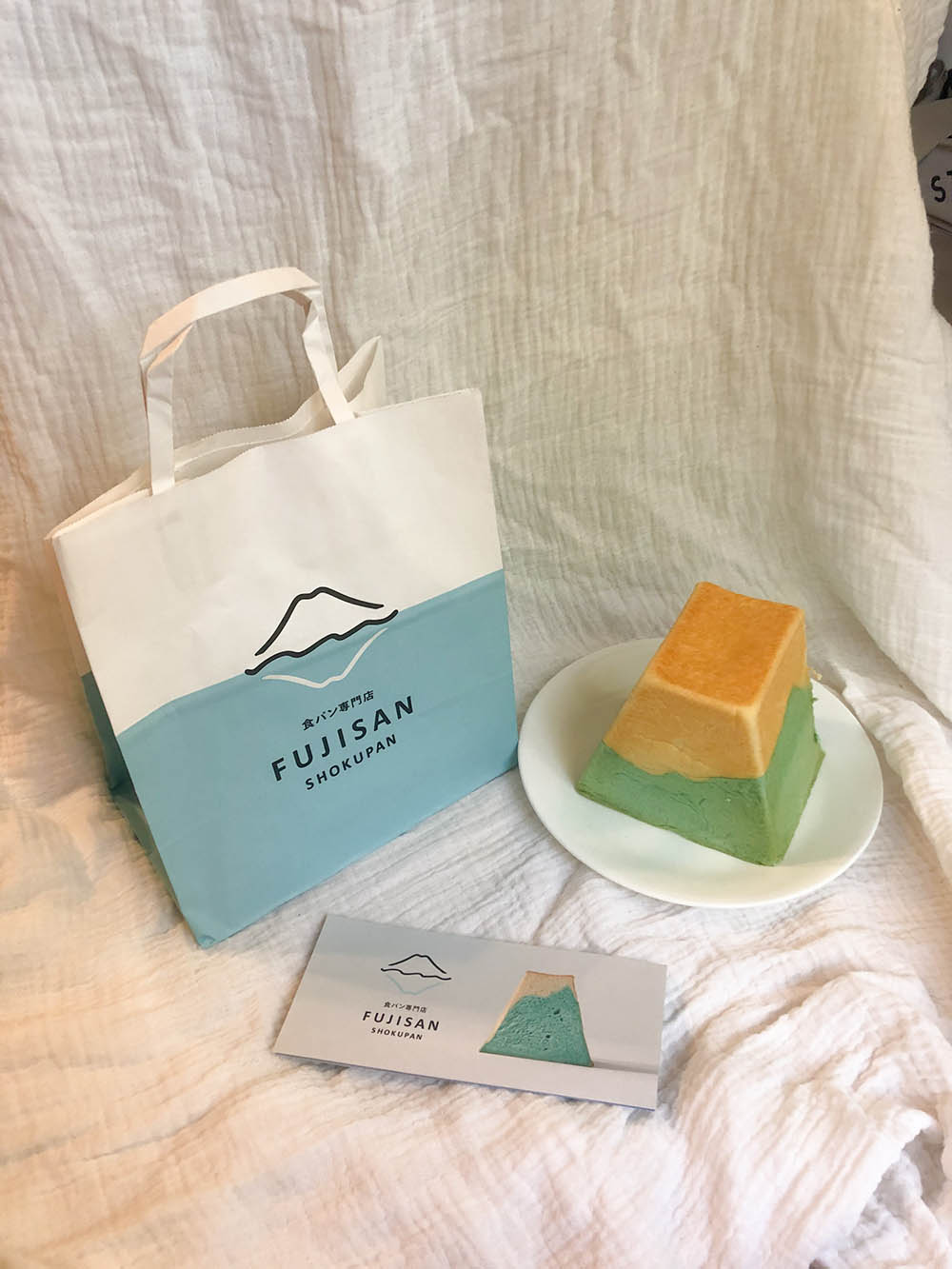 Shaped like Mt. Fuji, the bottom part is blue while the top is off white and comes in similar packaging. Looks aside, the bread is delicious; no wonder they sell out pretty fast!

 

Business hours: 11:00-18:00 MAP: https://goo.gl/maps/MaetMSkC6QKzqPMi6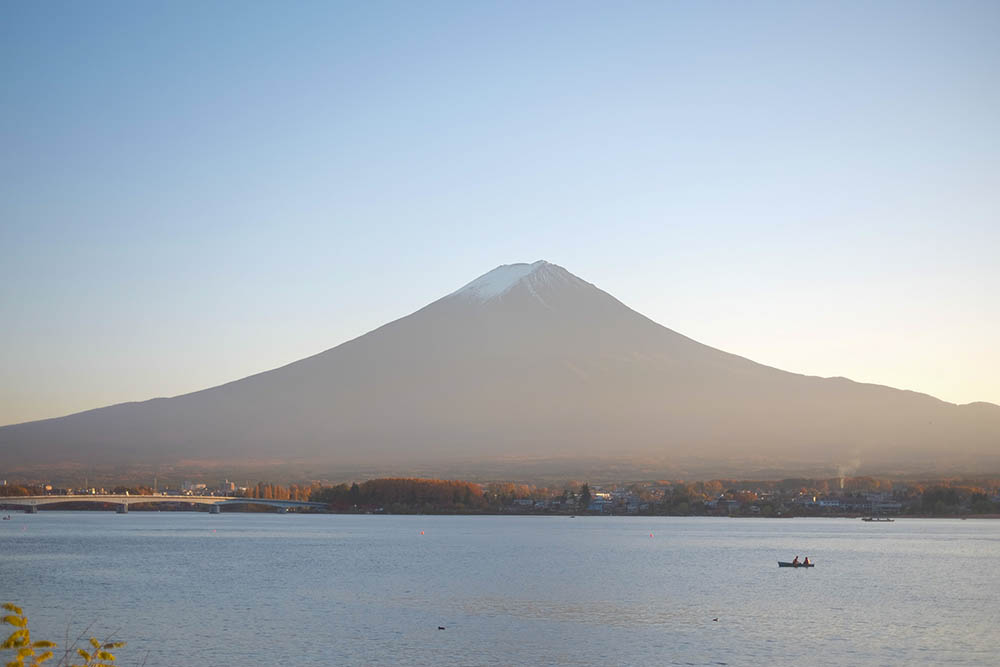 Hope this feature gave you an idea of what an amazing day you can have at Kawaguchi-ko. Maybe you can add this to your autumn travel plan for next year?
---
Download the Ikidane Nippon App: iOS / Android Let us know if there is something that needs to be fixed: Feedback Form