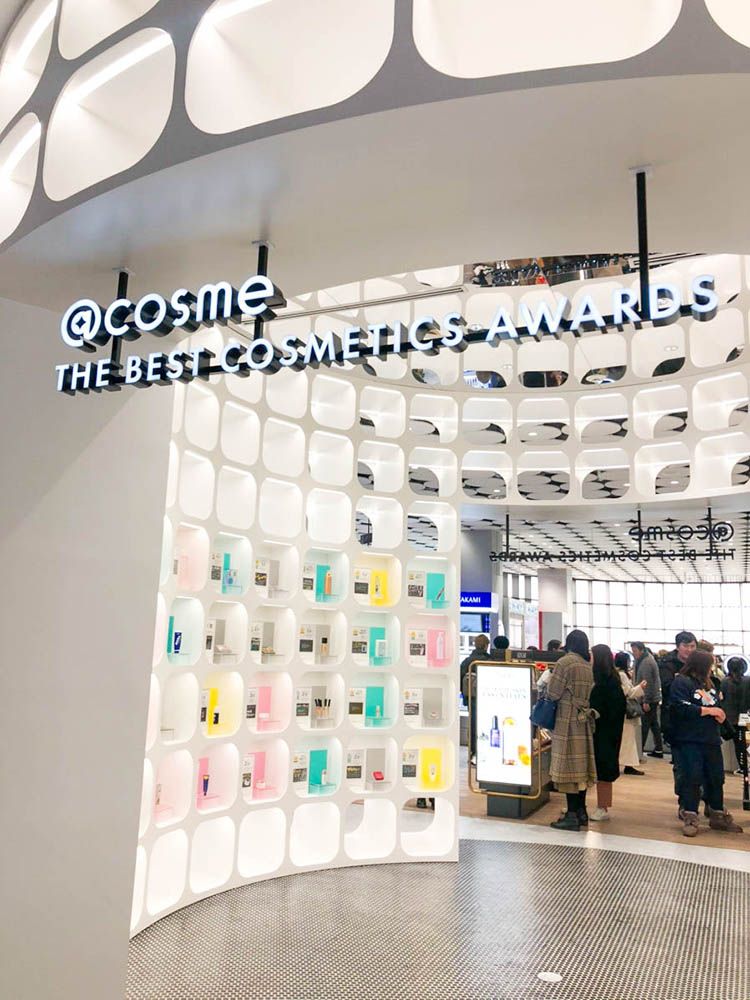 @cosme opened its flagship store "@cosme TOKYO" in front of JR Harajuku Station on January 10, 2020. For those who don't know what @cosme is, @cosme is a web portal of makeup and cosmetics. Offering a comprehensive beauty information from several perspectives, @cosme lets you see the latest trending items in Japan by letting people comment on and rank items; offers solutions to skincare and makeup-related problems. The flagship store lets you see, touch, and try the top ranked product for each category, weekly ranked products, and best-selling items for free before purchasing them.
The store located in a three-story building, so let's see what the store has for us!

 
Best cosmetic award tower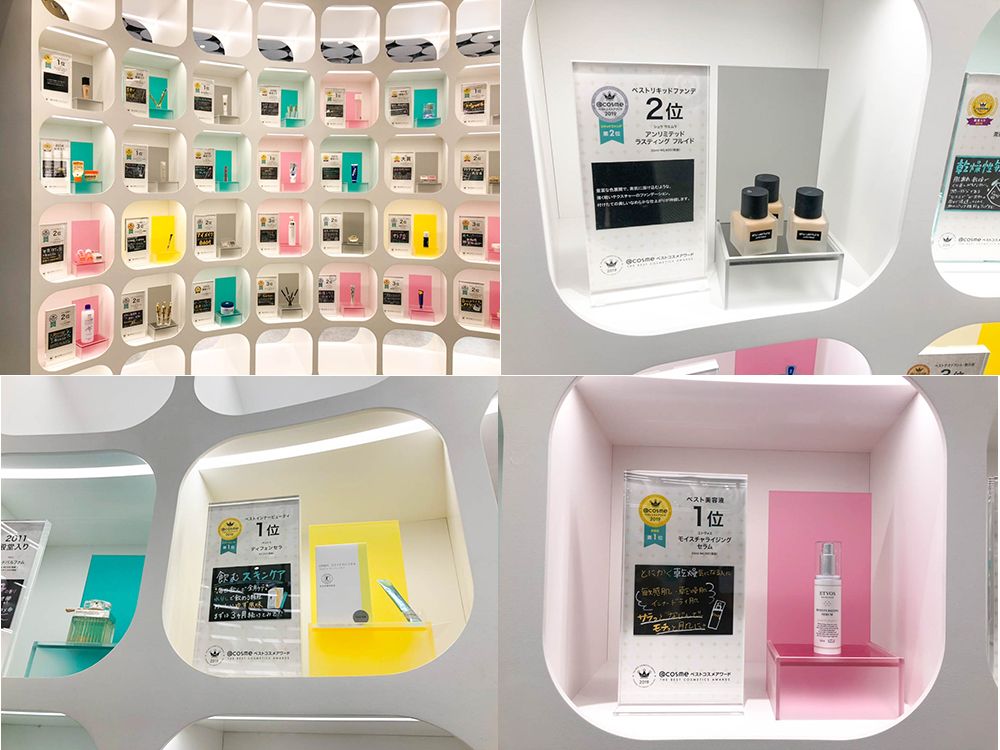 Located on the first floor, the Best Cosmetic Award Tower probably will be the first thing to catch your eyes as you walk into the store. Filled with a collection of items that have won past cosmetic awards for being the best, this tower gives you pictures about the past cosmetic trends in Japan.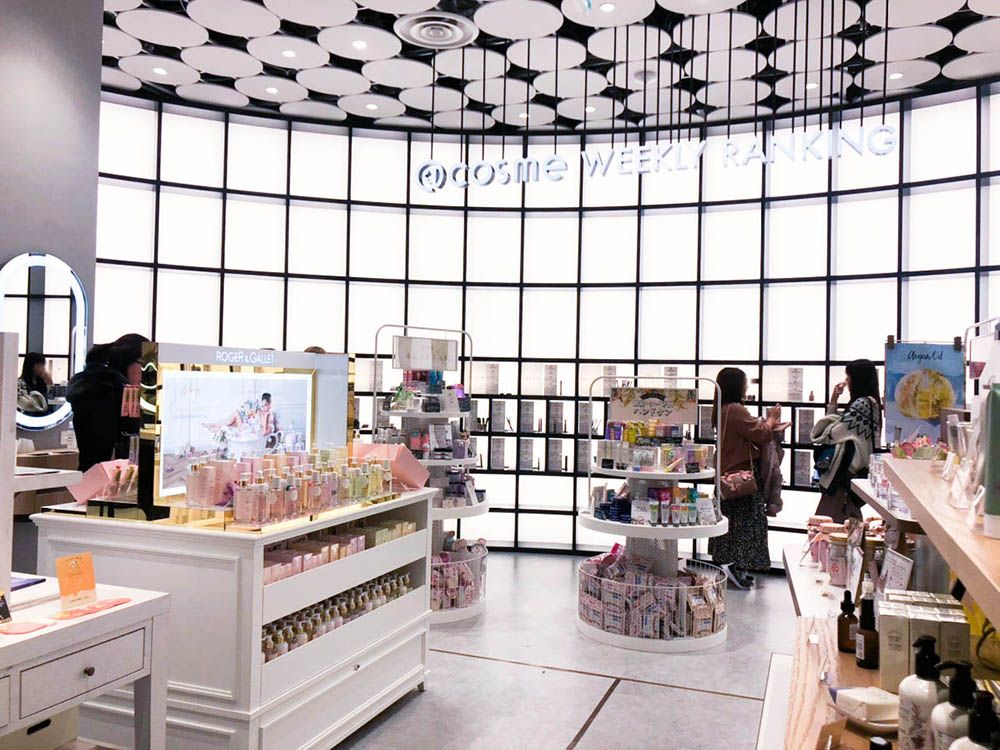 If you walk further across the 1st floor, there is the "@cosme Weekly Ranking" corner, which displays the most popular items on the website for the week. This corner shows you the latest cosmetic trends in Japan; giving you information about the best products to include into your makeup and beauty routine.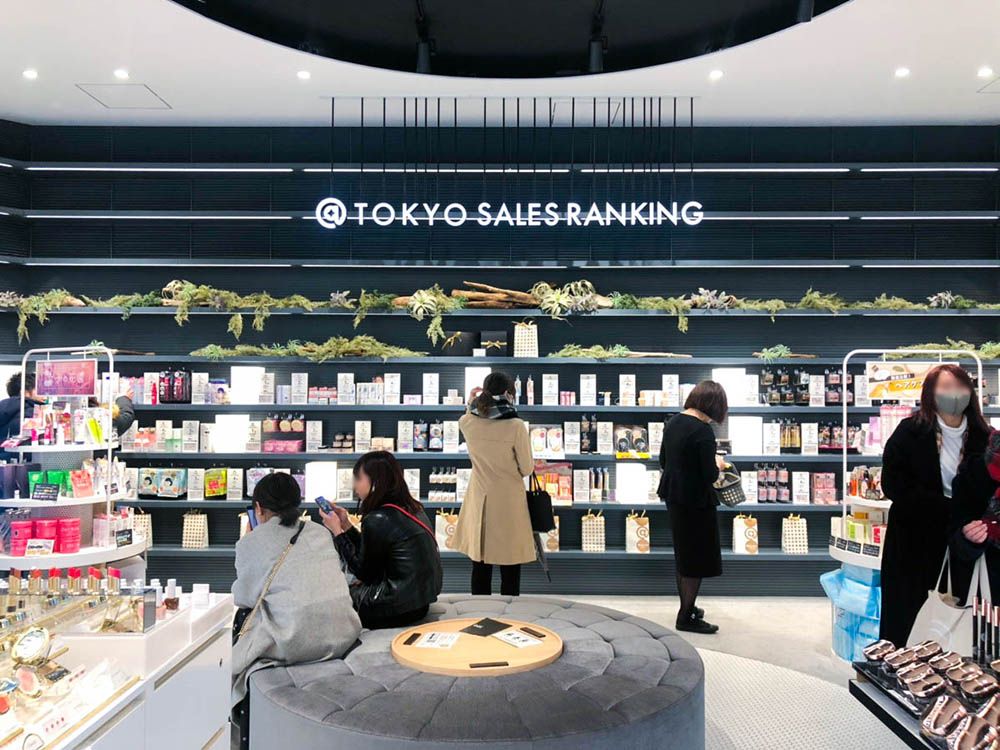 On the 2nd floor, you'll find "@TOKYO Sales Ranking", an area that ranks products with the most sales at @cosme TOKYO.

 
Tester bar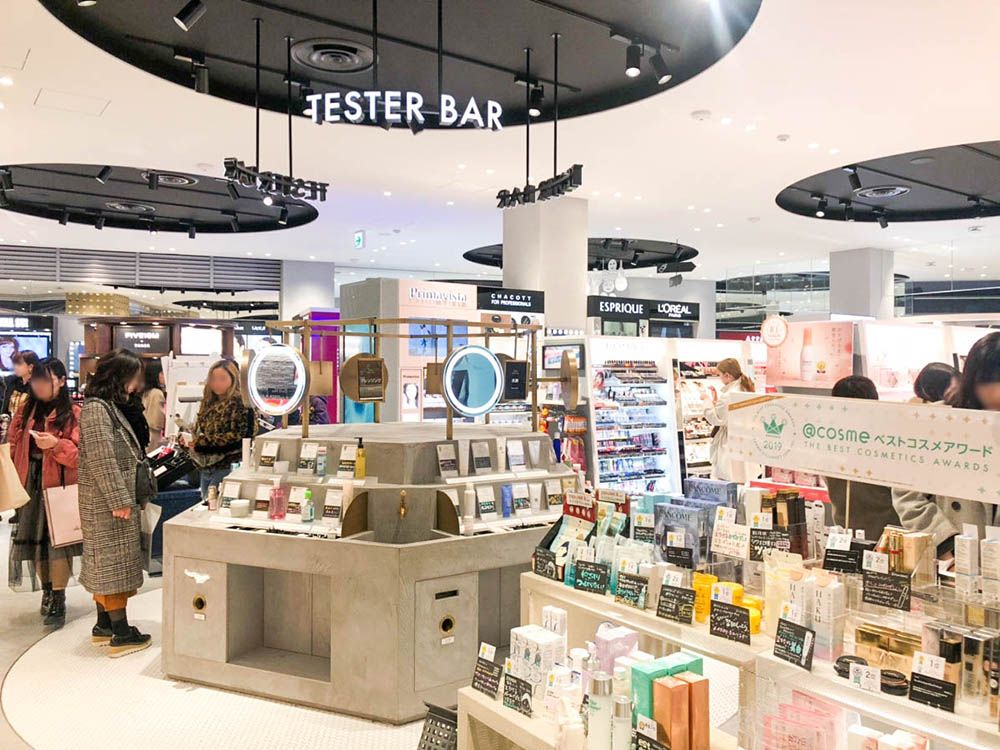 The main highlight of this store is probably the Tester Bar. Tester Bar lets customers try out products for free using the puffs and cotton pads provided.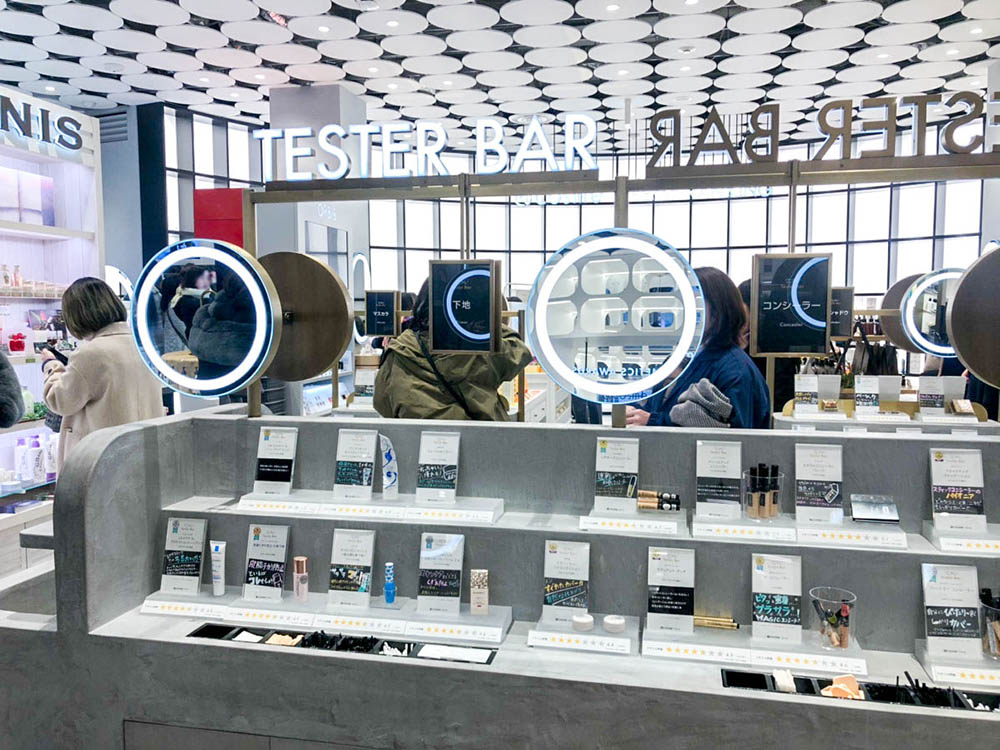 It allows you to try the top-ranked products on the spot, using the beauty mirrors. Makeup removers, taps, and sink are available for cleansing and rinsing.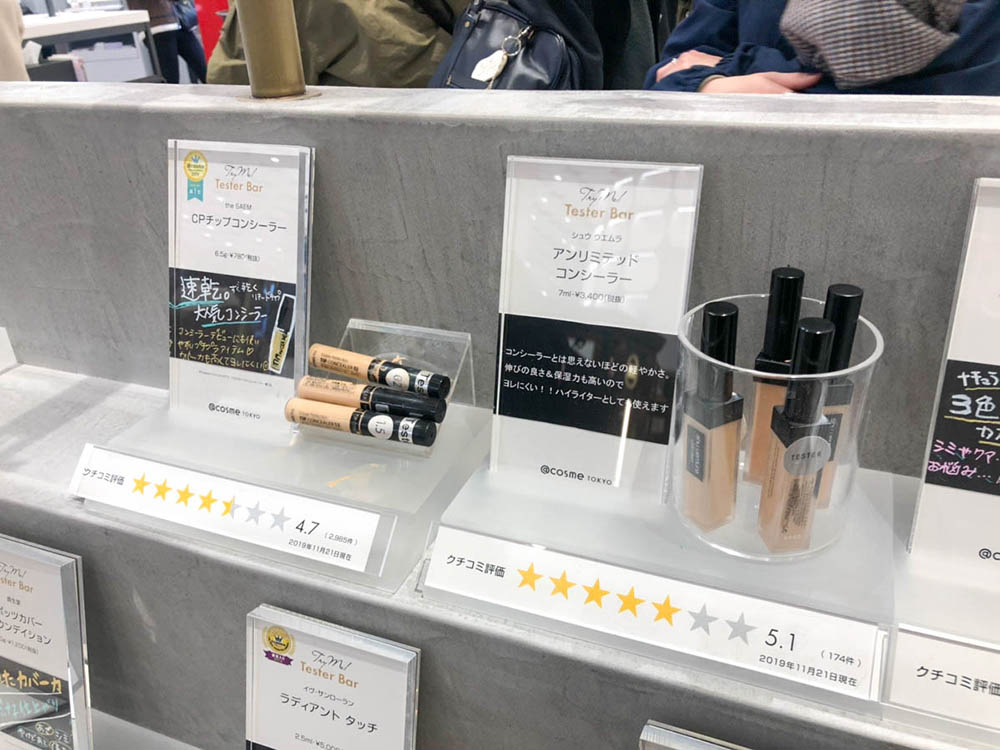 Some reviews on @cosme are also displayed in Japanese.

 
A huge collection of local and foreign cosmetic brands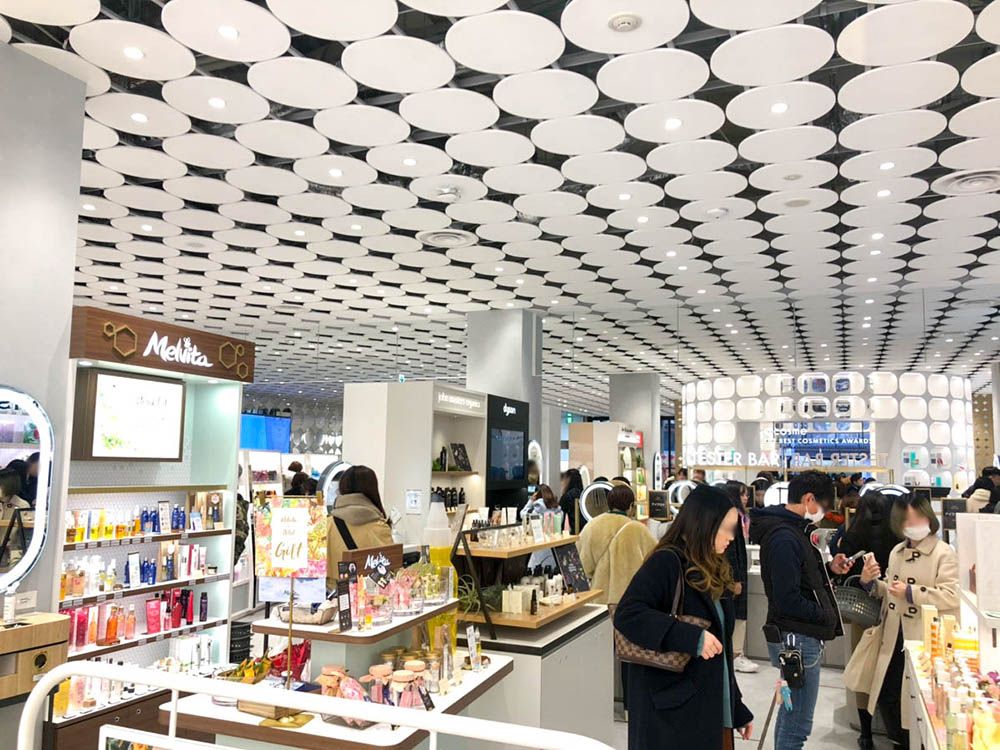 @come TOKYO is drawing a lot of attention from the locals and foreign visitors for its huge collection of local and foreign cosmetic brands. From cosmetic products to beauty appliances, you can find all of them in both local and foreign brands.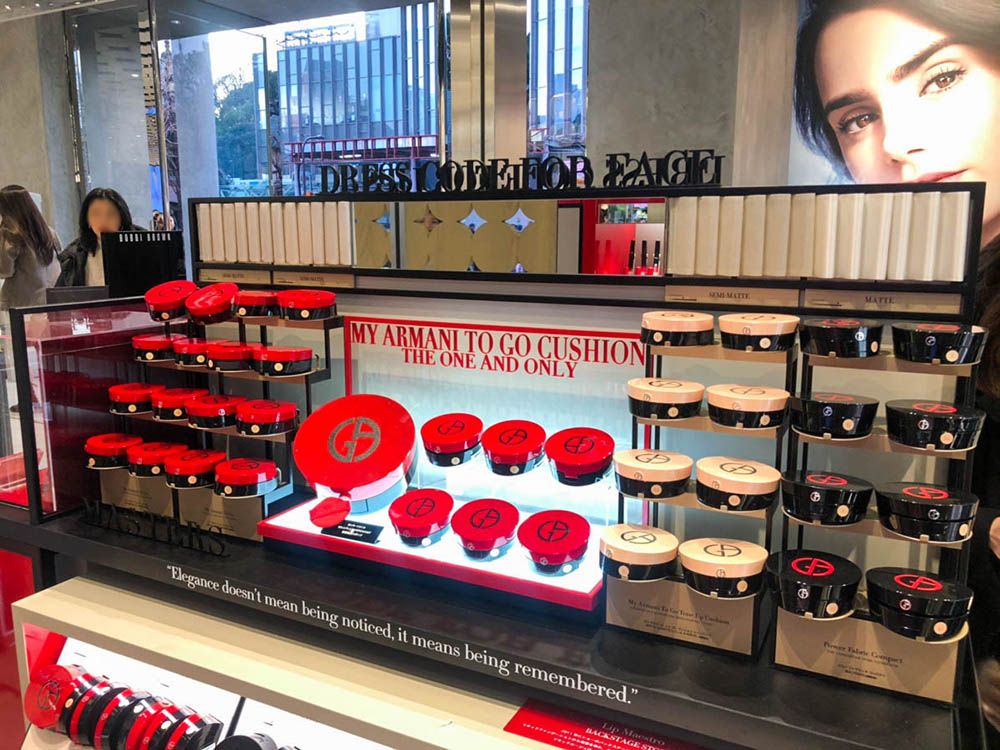 The current trending item in Japan is Giorgio Armani's MY ARMANI TO GO CUSHION, which is famous for its full-coverage despite being lightweight.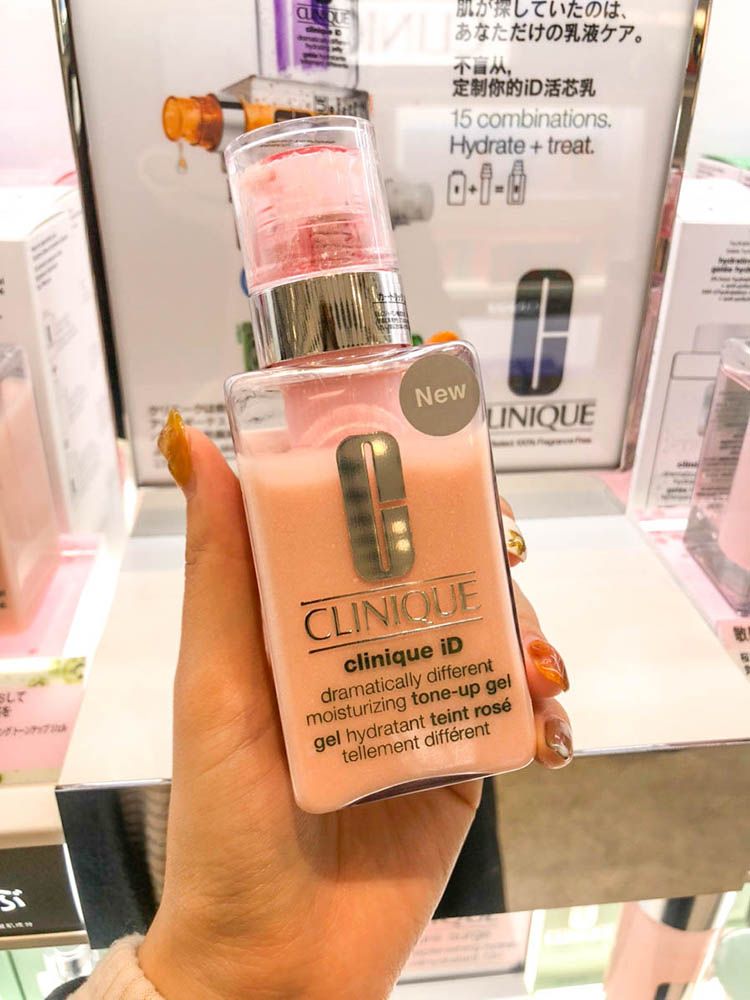 They also sell foreign cosmetic brands like Clinique, which recently decided to release its tinted moisturizing gel early in Japan.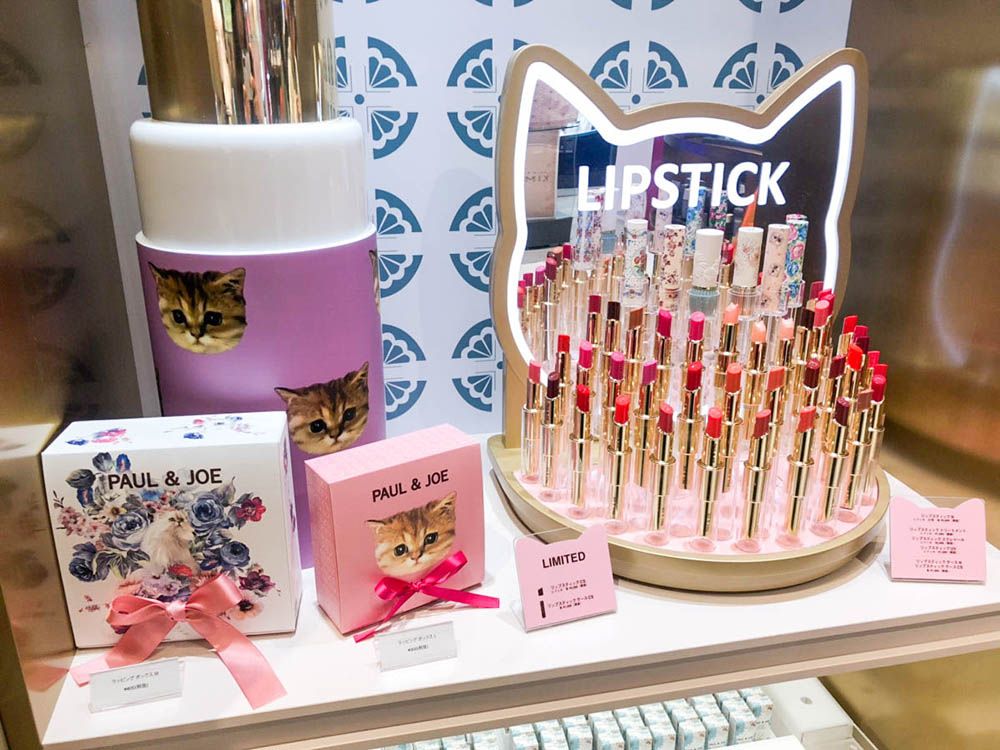 Some cute items from Paul & Joe.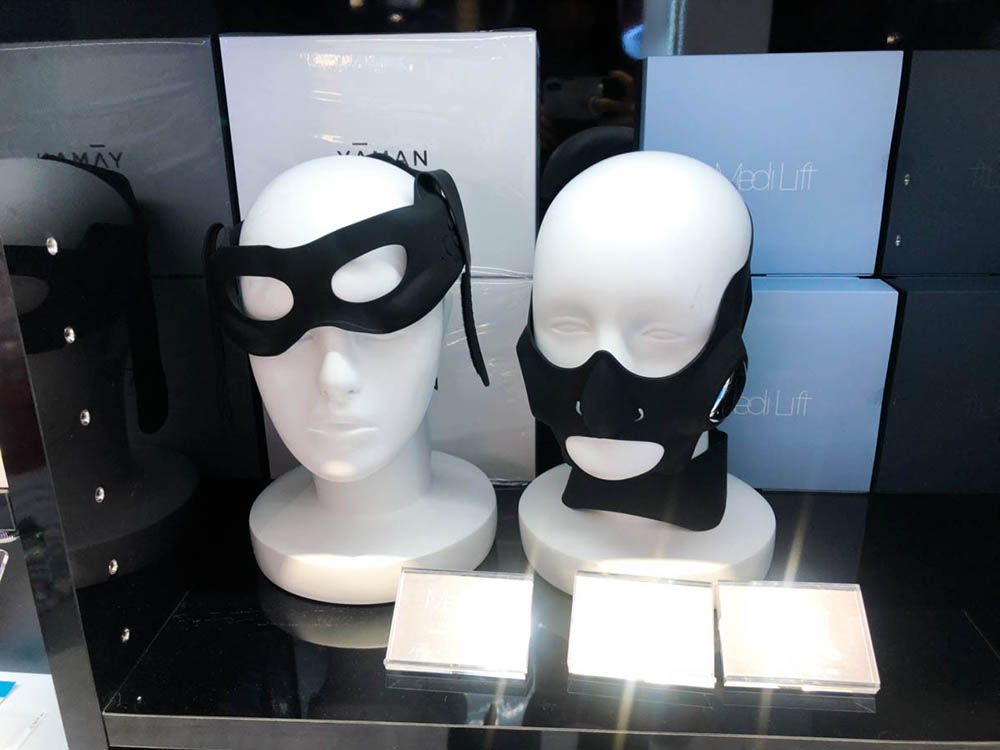 A current trend in Japan: Yaman's and MediLift's facial toning and lifting masks.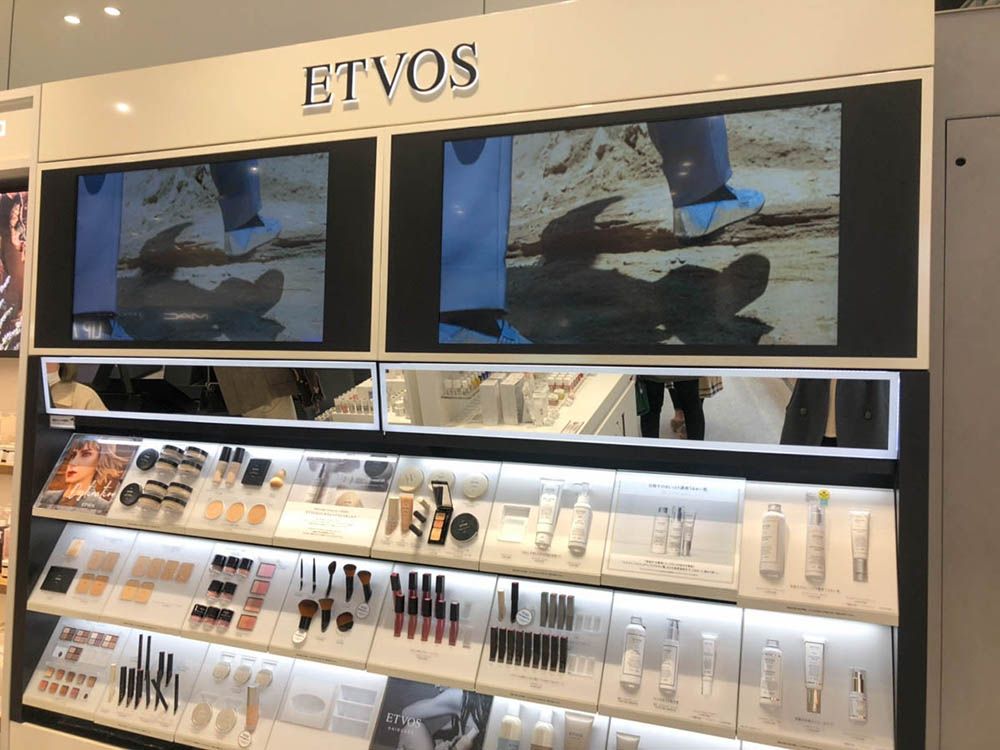 ETVOS; an organic cosmetic brand that sells makeup and cosmetic products for sensitive and dry skin.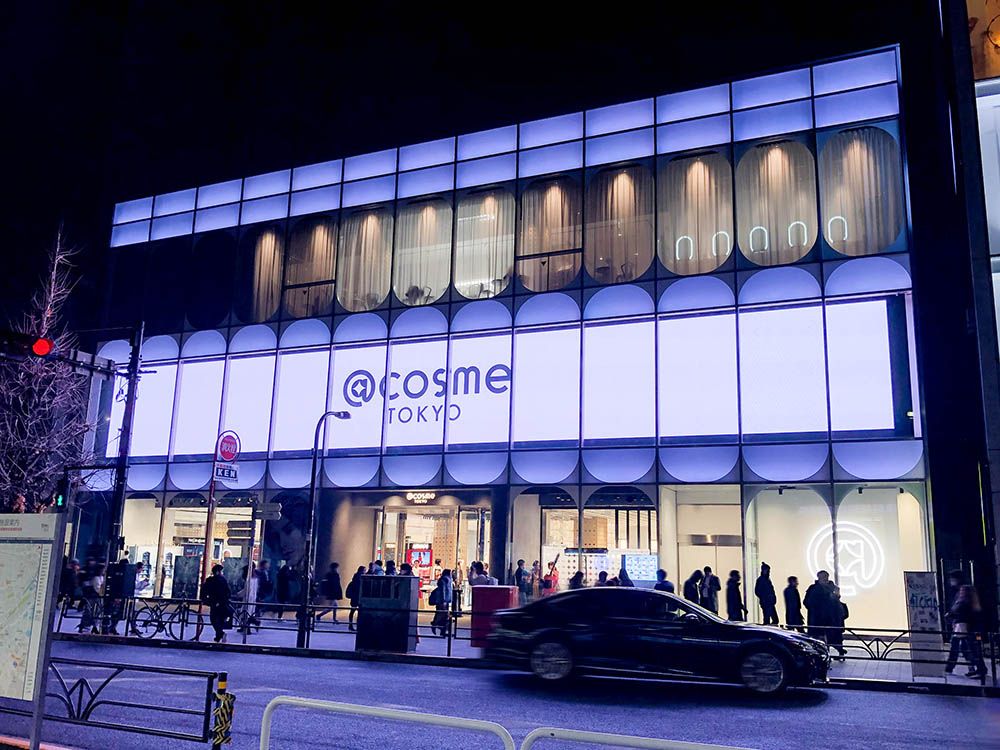 Located in front of JR Harajuku Station, @cosme TOKYO is a heaven for all cosmetic lovers!

 
---
Download the Ikidane Nippon App: iOS / Android Let us know if there is something that needs to be fixed: Feedback Form