Autumn in Japan is not just a feast for the eyes with its blaze of colorful leaves, but also a treat for the taste buds, as it heralds the harvest season for a plethora of food ingredients. With the crisp air comes a wave of limited-edition autumnal sweets, lining the shelves of supermarkets, convenience stores, and department store food halls. Let's dive into the quintessential fall treats that are making a delectable debut this year!
Expensive but Worth the Money
GODIVA's autumn special edition emerges as a connoisseur's delight, crafted from premium ingredients and encased in sophisticated packaging that stands out with undeniable elegance.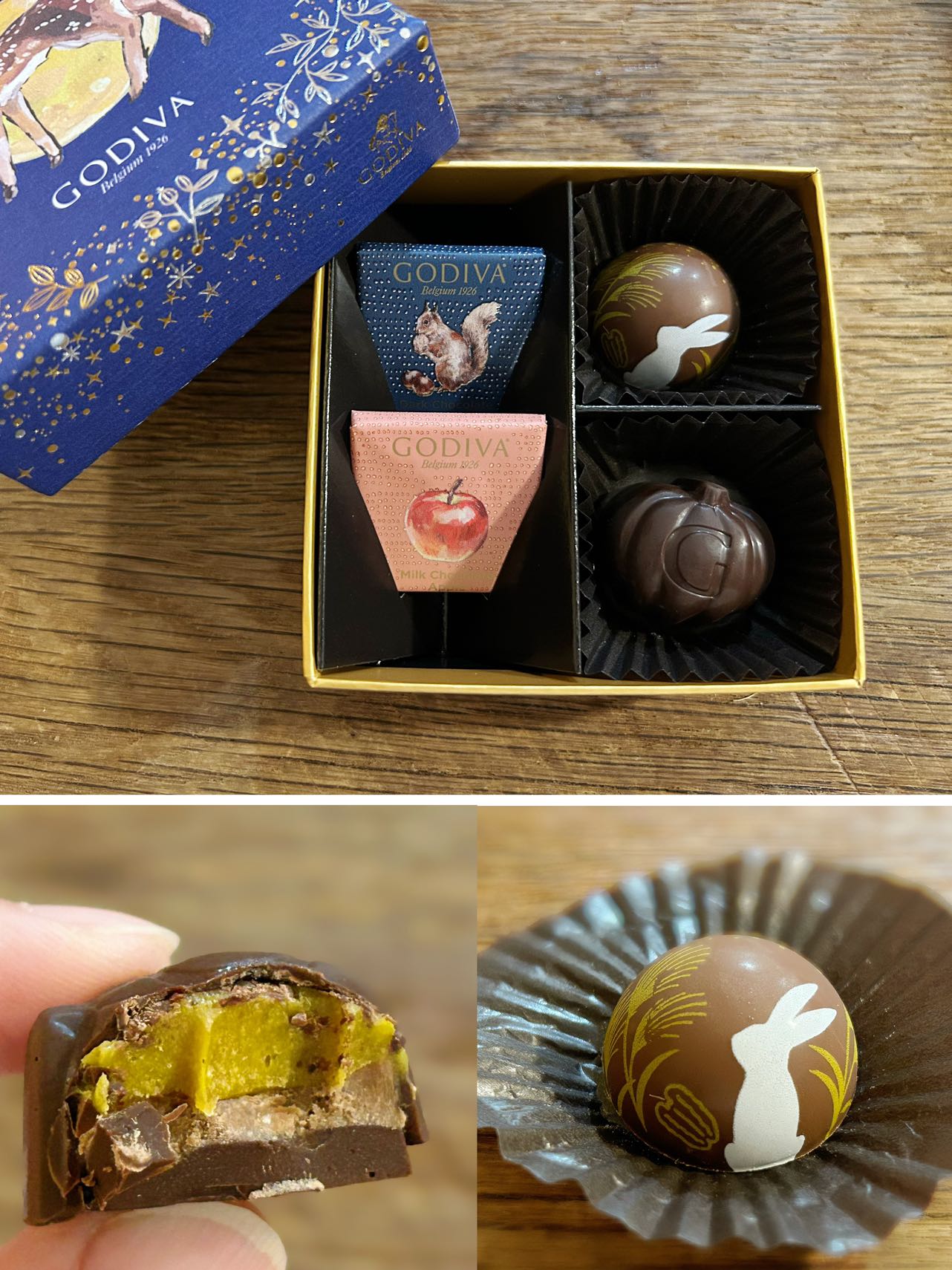 Among their noteworthy offerings, the chocolate biscuits steal the spotlight. Enclosed in gorgeous packaging adorned with chestnut motifs, they're not just treats but an experience. The delightful box, perfect for repurposing, is a keepsake in itself. And at the heart of it all is the rich, indulgent GODIVA chocolate center that promises a truly opulent bite—worth every yen for those looking to savor the taste of fall in style.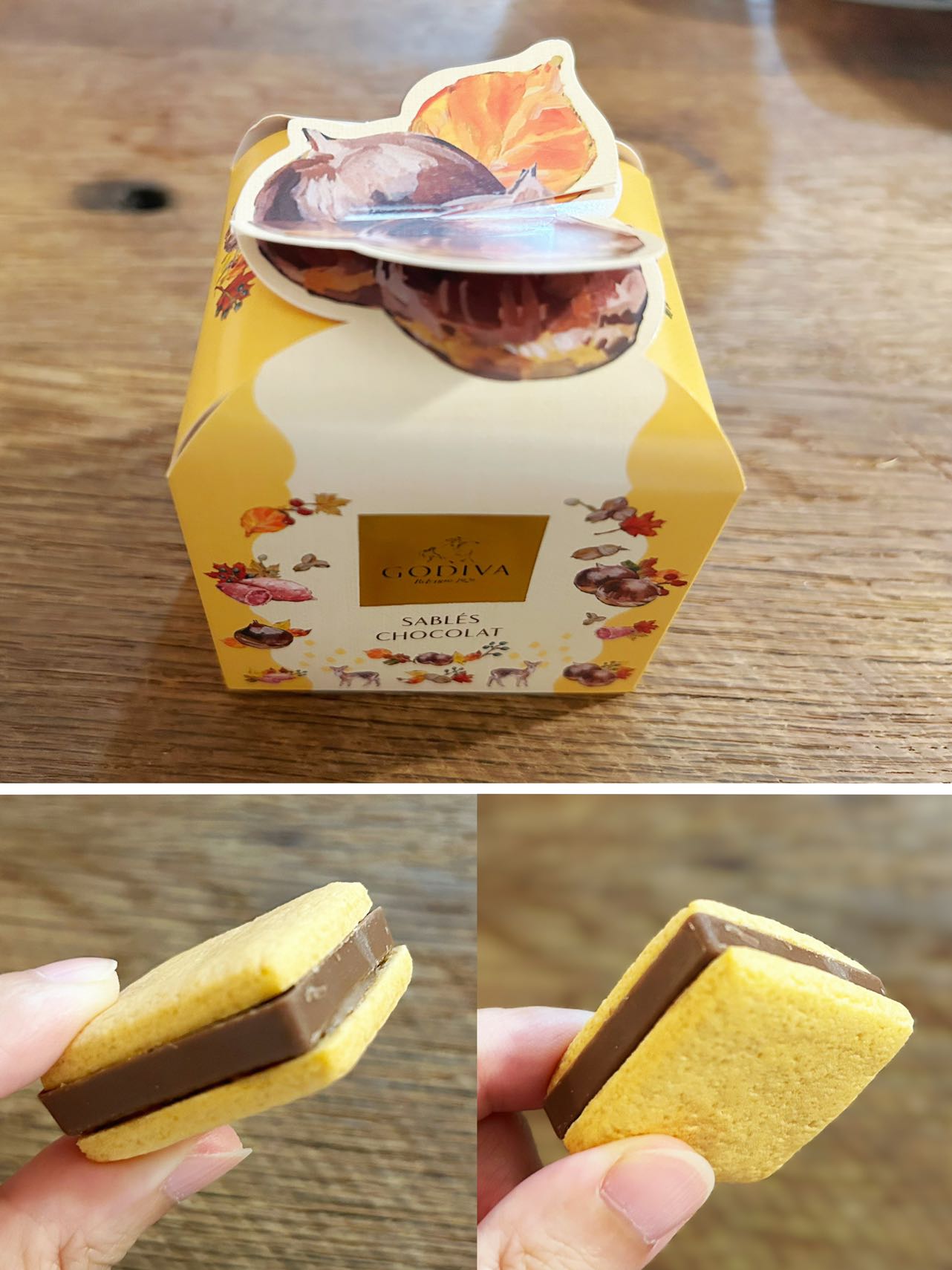 Budget-friendly Treats
Let's explore some wallet-friendly souvenirs that are easily available at convenience stores across Japan.
・Family Mart
Sweet potatoes, autumn's star ingredient, take center stage in Family Mart's seasonal confections. Don't miss their sweet potato-infused delights that are sure to tantalize your taste buds!
First on the list is the Kouign Amann, a buttery pastry with a twist. This Danish classic is ingeniously filled with sweet potato and cream cheese, finished with a perfectly caramelized crust that offers a satisfying crunch. Its rich layers ensure each bite remains an indulgent adventure.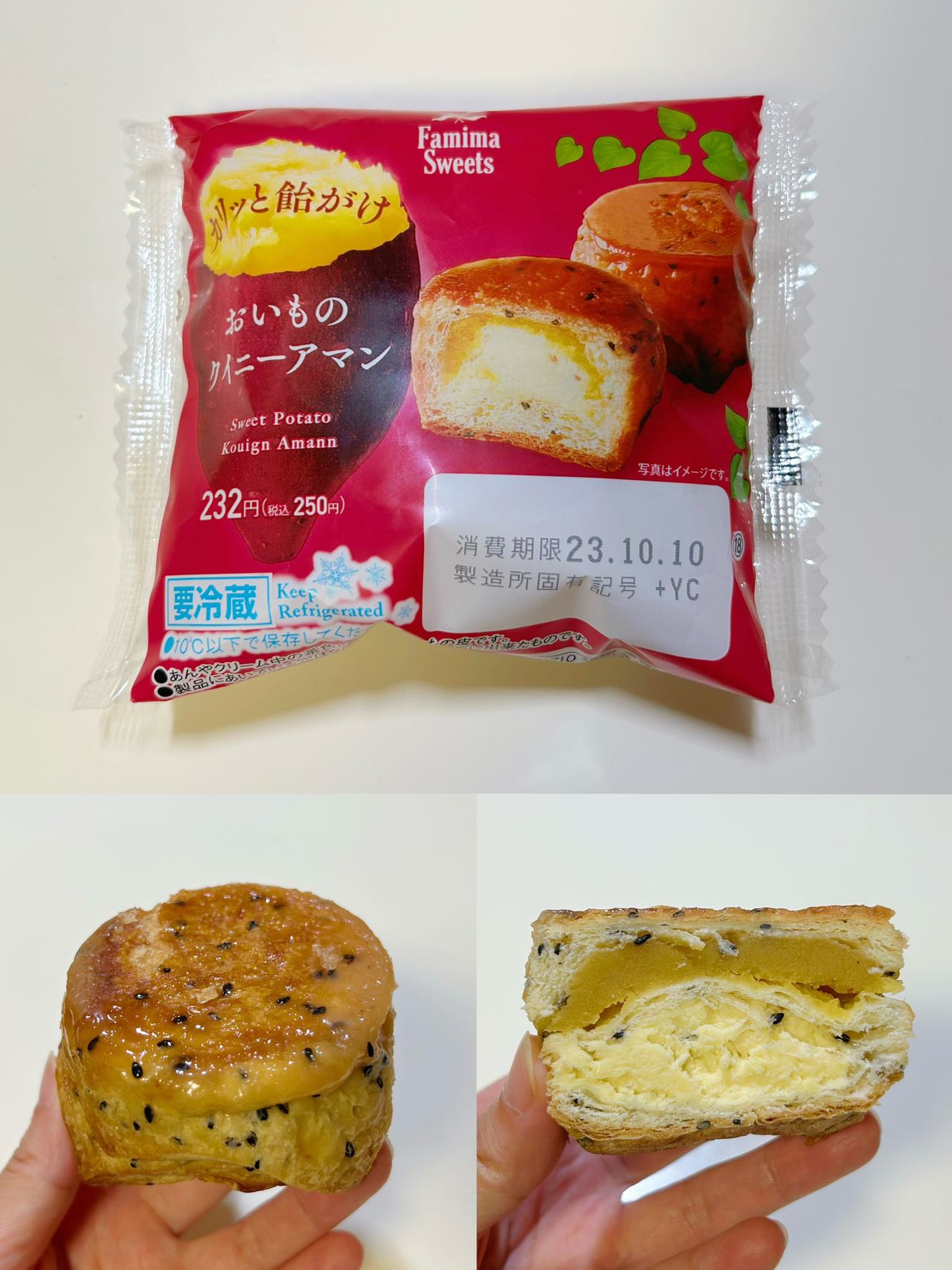 Crepes, a perennial favorite, get an autumnal update too. Imagine a tender crepe envelope brimming with dual cream fillings—milk and custard—complemented by chunks of sweet potato and a drizzle of sweet sauce; it's a symphony of flavors.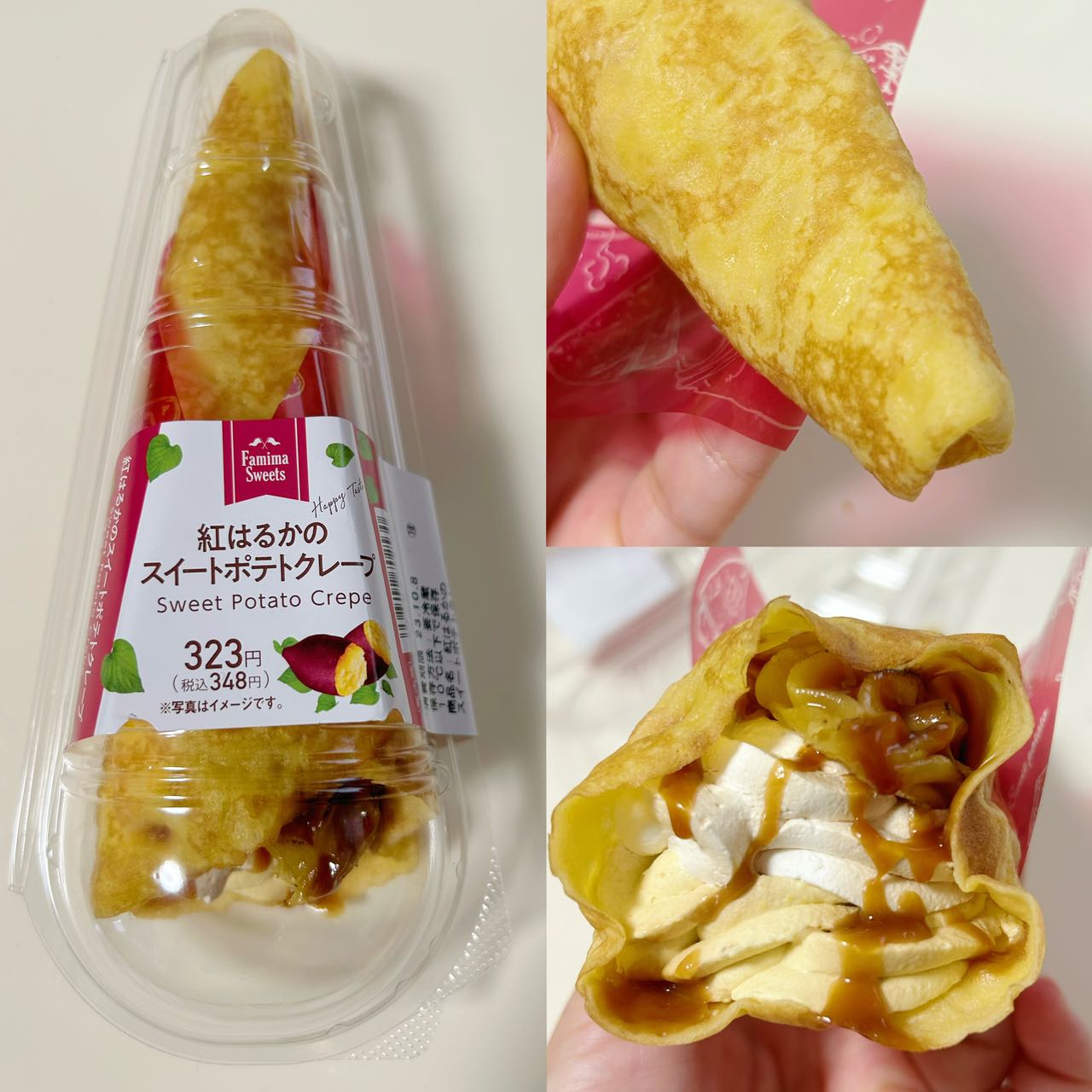 Lastly, a collaboration between Family Mart and the renowned bread maker Hattendō presents a sweet potato cream bread this fall. Known for their fluffy, melt-in-your-mouth creations, this sweet potato variety is no exception, promising a soft, luscious treat that's both comforting and irresistible.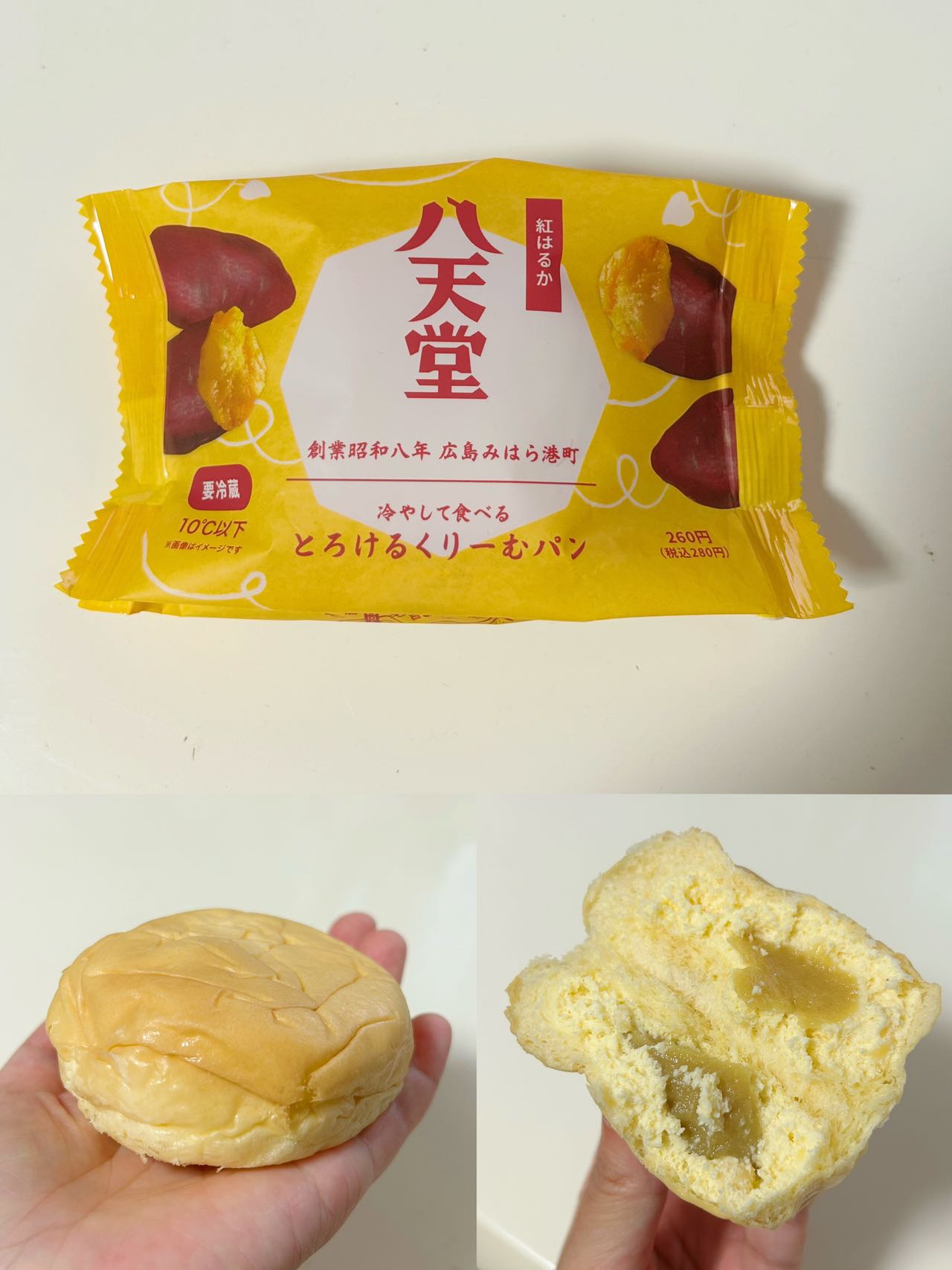 ・Lawson
Lawson competes well with its own array of autumn-inspired sweets, broadening the flavor palette beyond sweet potatoes to include another seasonal favorite: chestnuts. They've unveiled an eclair that showcases chestnut cream—crisp on the outside, tender and rich on the inside.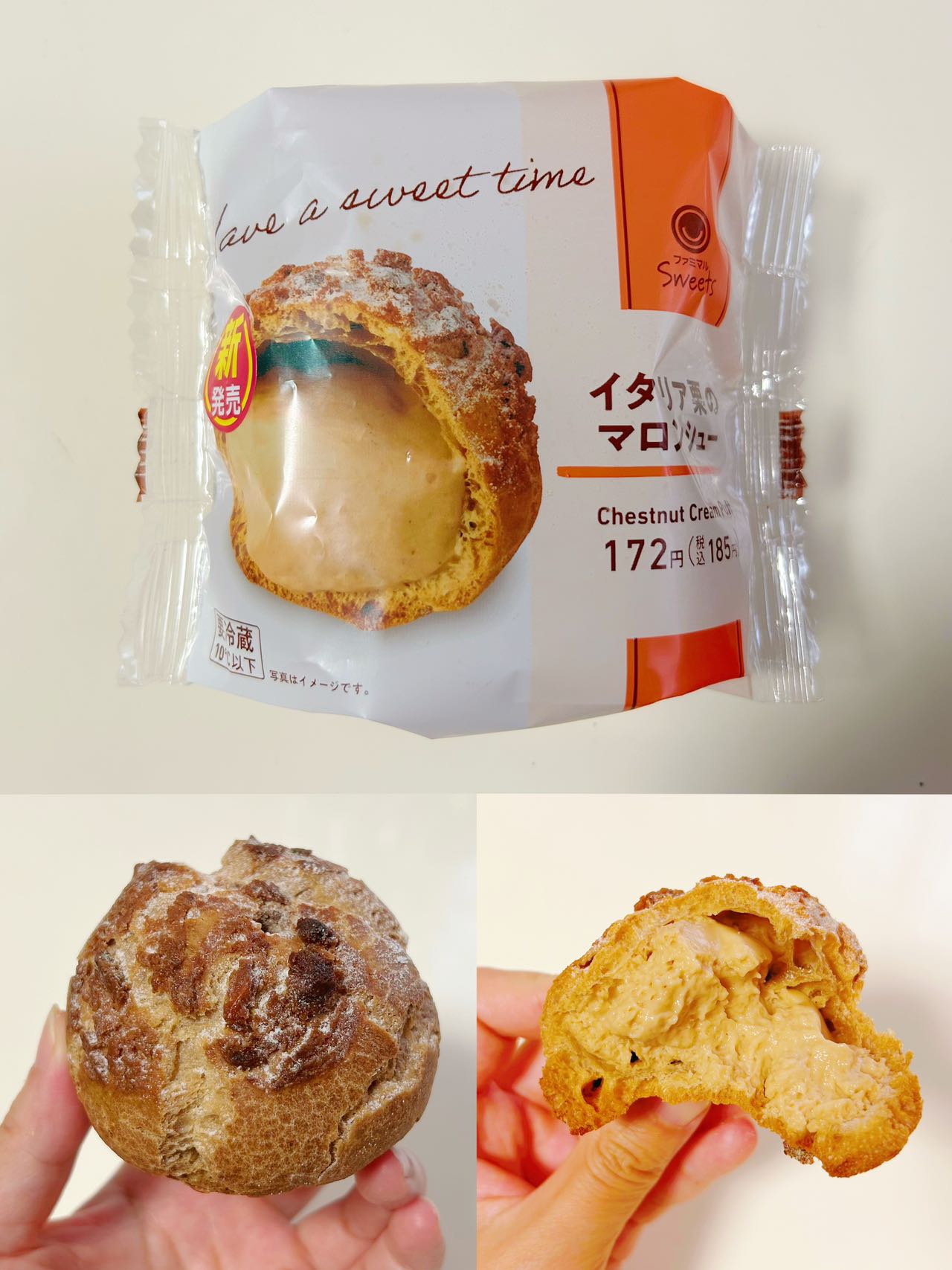 Don't let appearances deceive you; Lawson's Canalé may look unassuming, yet it's the talk of the town. Infused with the essence of sweet potatoes, this baked delight releases a comforting aroma upon opening, a prelude to the flavor that awaits.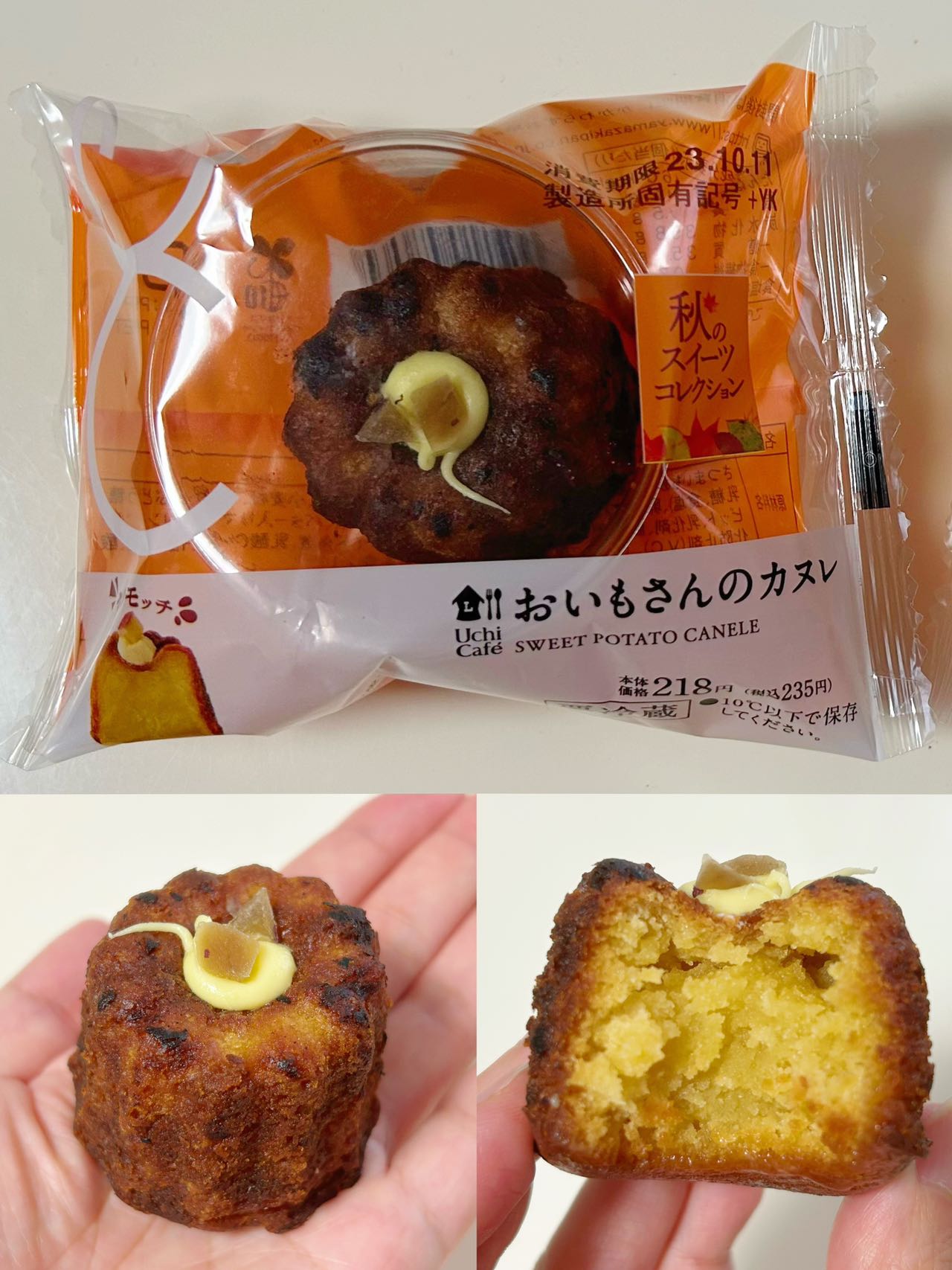 For mochi enthusiasts, Lawson presents a special autumn treat: a daifuku with a twist. Imagine a soft, chewy mochi exterior giving way to a core of luscious cream and sweet potato filling—this daifuku is a seasonal must-try that perfectly encapsulates the essence of fall in Japan.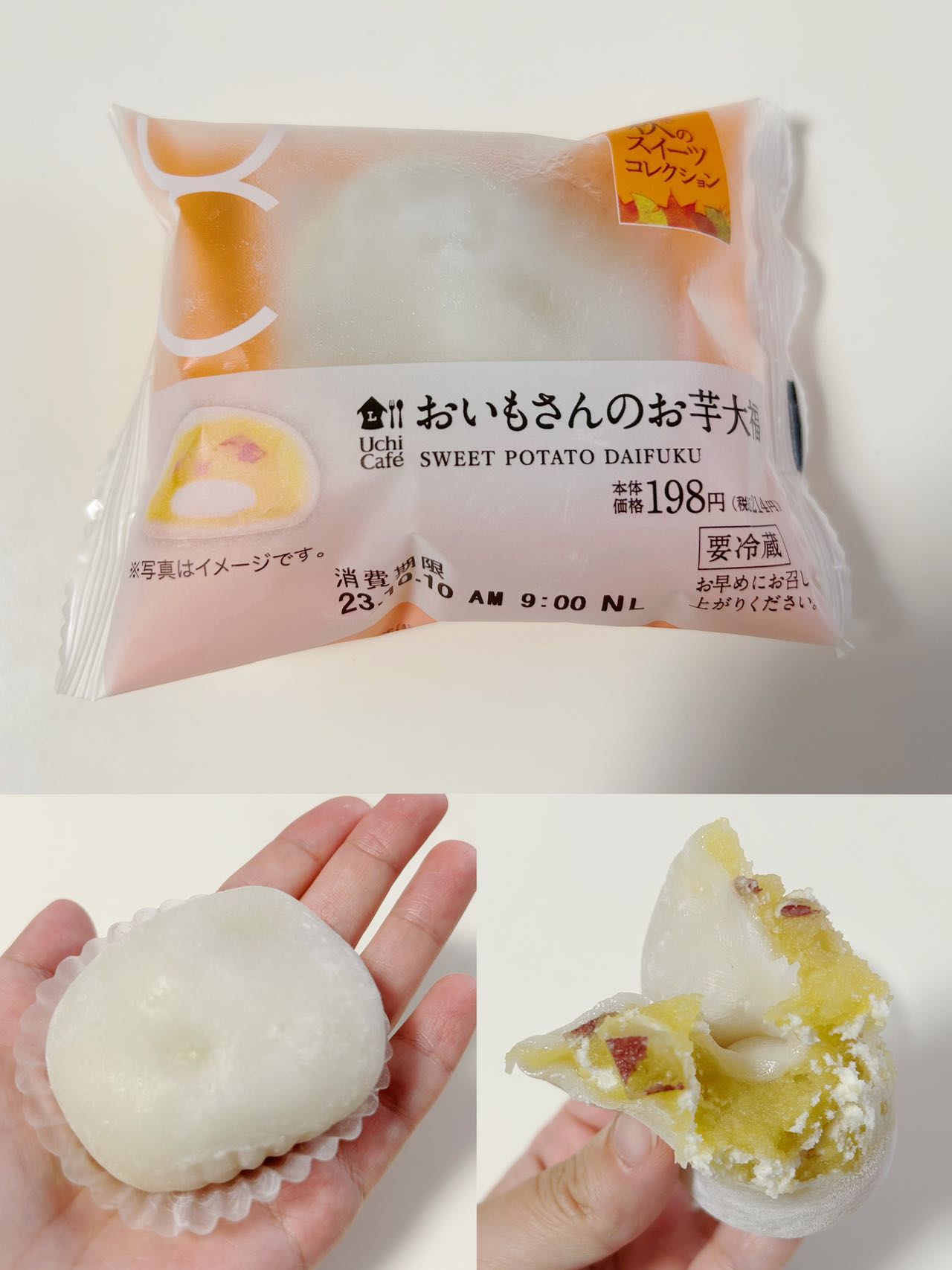 ・Mister Donut
Mister Donut knows how to whet appetites with their eagerly anticipated fall special editions—their posters alone can make mouths water! This autumn, they've rolled out a lineup of five distinct donuts, with the star being their take on the Kouign Amann.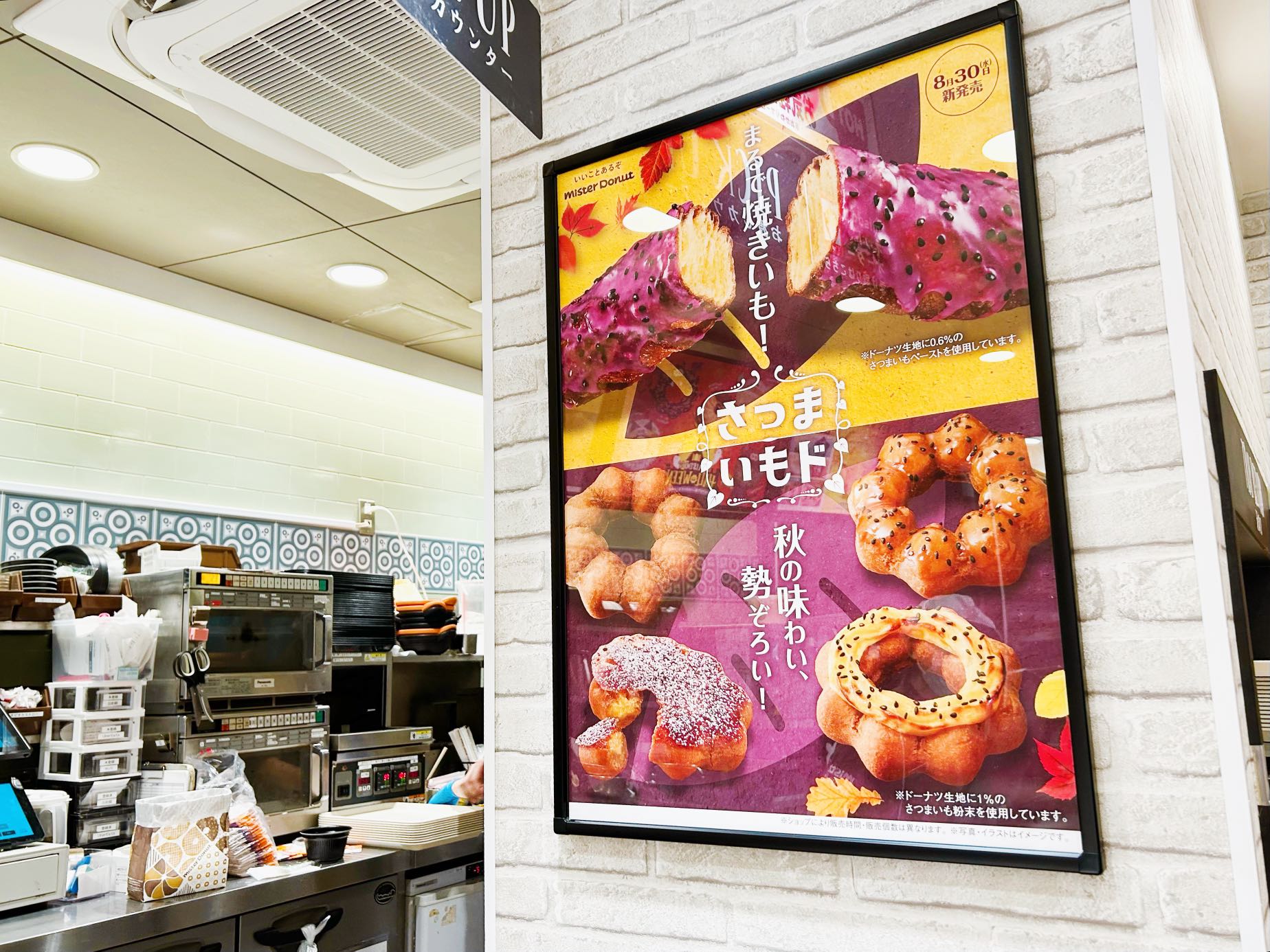 Cleverly designed to resemble a baked sweet potato, this pastry is a visual and gastronomic homage to the beloved root vegetable. The secret to its authentic appearance lies in the glaze—a blend of caramel and purple sweet potato puree that mimics the earthy hue of sweet potato skin. It's not just a treat for the palate but also a feast for the eyes, capturing the essence of autumn with every bite.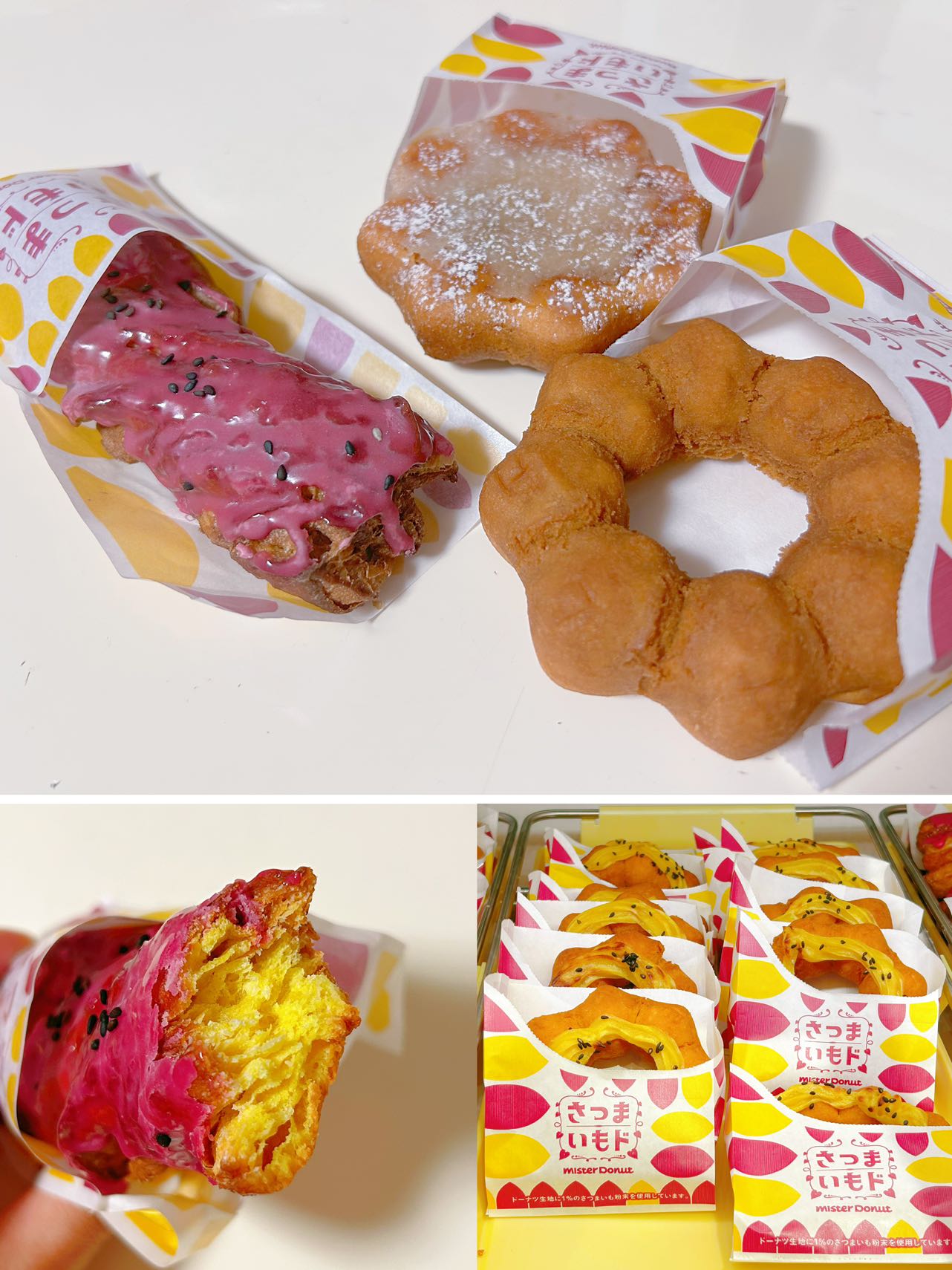 Japan's variety of autumn treats is as inviting as the season itself. Whether you're lured by the creations of GODIVA, the delights from Family Mart and Lawson, or the whimsically designed donuts from Mister Donut, there's a flavor for every palate. If your travels bring you to Japan during this season, don't miss out on these limited-time culinary treasures—they're the perfect accompaniment to a fall adventure in Japan!
---
Download the Ikidane Nippon App: iOS / Android
Let us know if there is something that needs to be fixed: Feedback Form