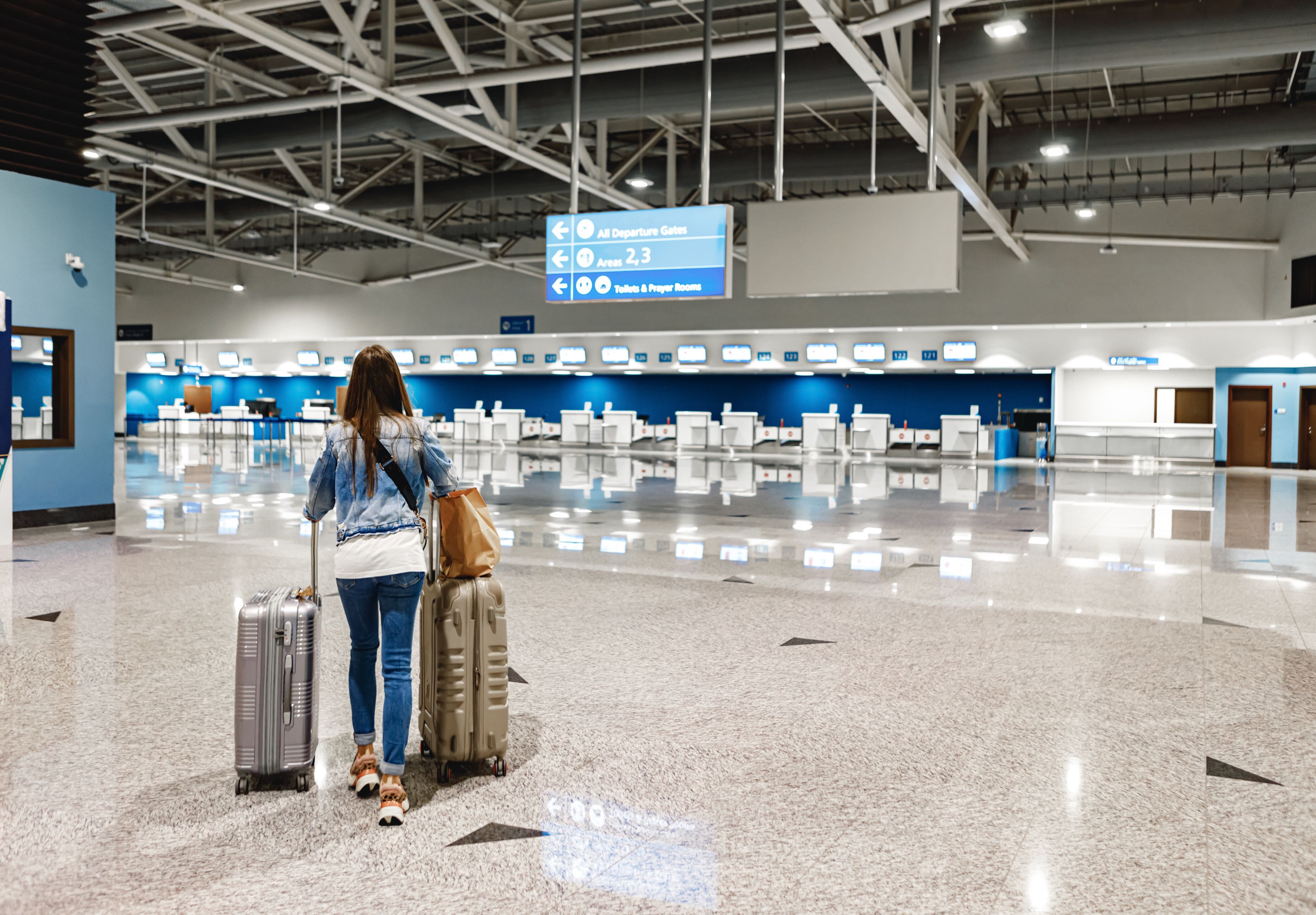 Exciting news for travelers to Japan! You can now pick up your JP SMART SIM directly at Narita International Airport, eliminating the hassle of securing a local data and calling card once you arrive. As Japan opens up to tourists, students, and workers alike, we couldn't be more thrilled to welcome you all. However, we know that obtaining a Japanese SIM card has traditionally been a complicated task.
In the past, most Japanese telecom companies required you to apply in-store or online, followed by a waiting period for mail delivery. JP SMART SIM has streamlined this process. Now, you can simply apply before your trip and collect your SIM card at the airport's pick-up counter as soon as you land. With just a few quick steps, you'll be connected and ready to explore without any worries.
If you're unfamiliar with JP SMART SIM, stay tuned. Before diving into the specifics of the new airport pick-up service, let's take a quick look at what JP SMART SIM has to offer.


What is JP Smart SIM?
Essentially, the JP SMART SIM is a Japanese communications card that utilizes the network of docomo, one of Japan's leading telecom operators. What sets JP SMART SIM apart is its commitment to simplifying the often complicated application process for foreigners. With multi-language web pages and customer service, it's no wonder this SIM card has earned its reputation as the most popular choice among international visitors.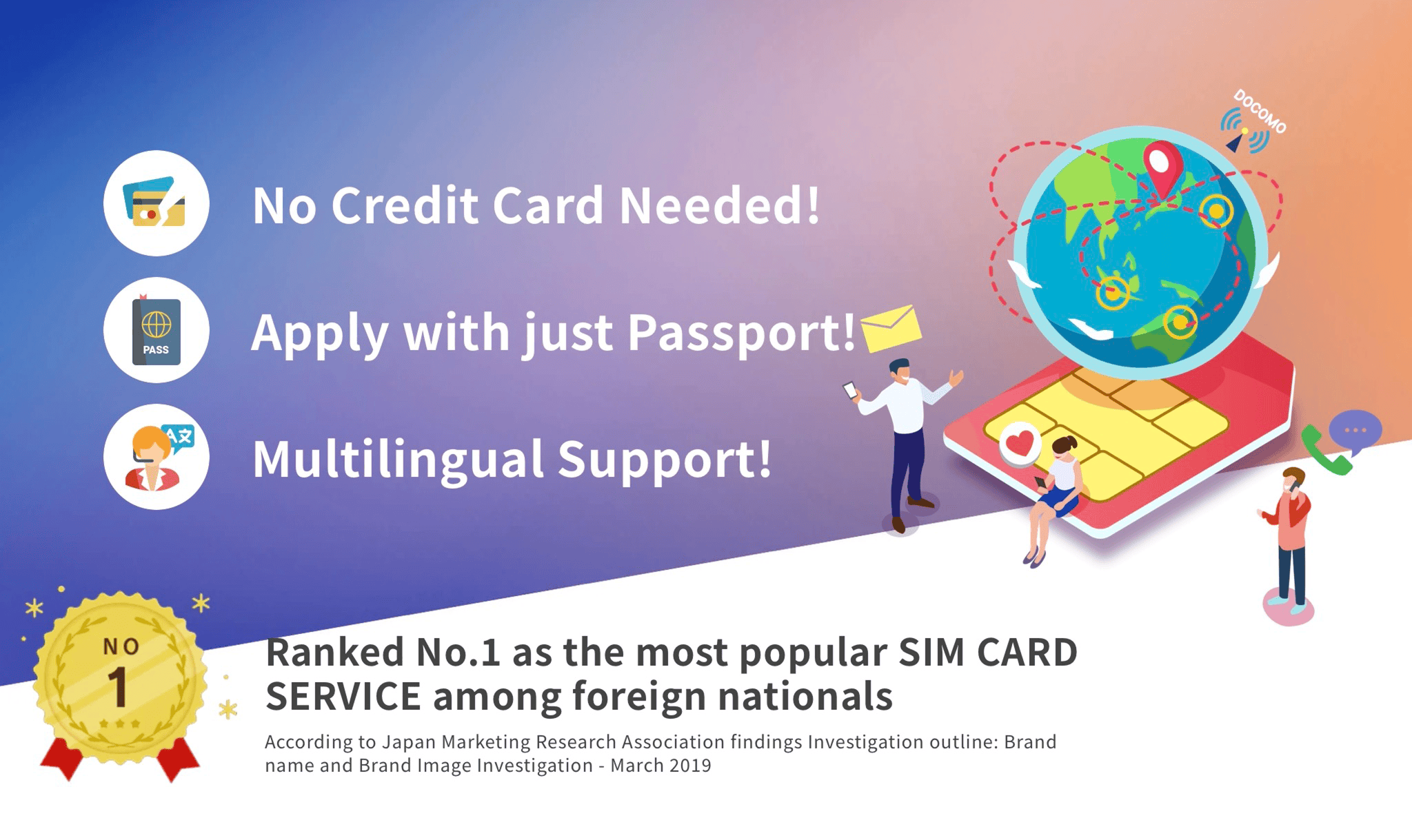 Advantages of JP Smart SIM

👍 All you need is your passport to apply
👍 No fixed contract term
👍 Ready to use, no immediate termination required
👍 Online customer service in 4 languages ​
Moreover, JP SMART SIM offers a variety of packages tailored to suit your specific needs while in Japan. You can opt for either the monthly options such as DATA SIM (Internet + SMS) or the CALL SIM (Internet + SMS + Calls). Both options have garnered rave reviews from international users.
These SIM cards are a practical solution for daily challenges you might face in Japan—like setting up a bank account or securing a part-time job—where a local contact number is often required.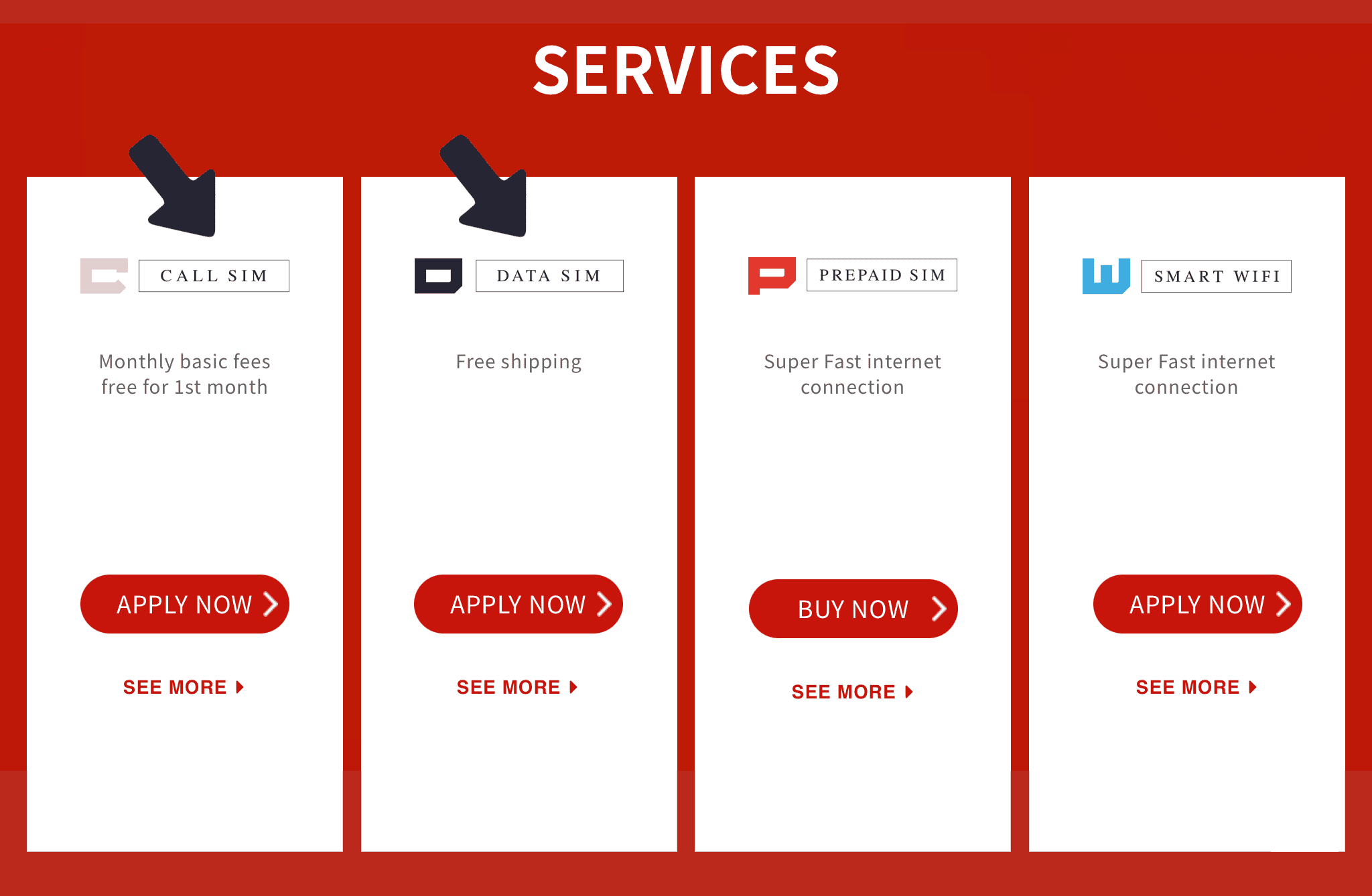 JP SMART SIM is especially ideal for those on short-term study programs, working holidays, or sudden business trips. With no fixed contract, you're free to terminate anytime without penalty. As long as your phone isn't locked, you can seamlessly transition to a new phone and continue using your JP SMART SIM.
When it comes to data, you're spoiled for choice. Internet plans range from 3GB to an impressive 50GB, with prices starting as low as 1,243 yen per month (tax included). For detailed package options, be sure to check out the official website.
👉 https://jpsmart.net/pages/pricing?i=js-ikidane
In summary, JP SMART SIM offers a diverse range of affordable packages with reliable network speeds, giving you the freedom to use data just like you would back home. Should you exceed your data limit, you're not left stranded—you can either continue browsing at reduced speeds or easily top up for high-speed access with just a click.
From navigating routes and finding local gems to booking hotels and sharing your adventures on social media, you can do it all without worrying about data constraints or sky-high costs. Your time in Japan is set to be both comfortable and joyful.
What truly sets JP SMART SIM apart is its user-friendly approach. Registration and activation are a breeze, guided by straightforward instructions. And if you run into any issues, multilingual customer support in Chinese, English, Vietnamese, and Japanese is always available to assist you.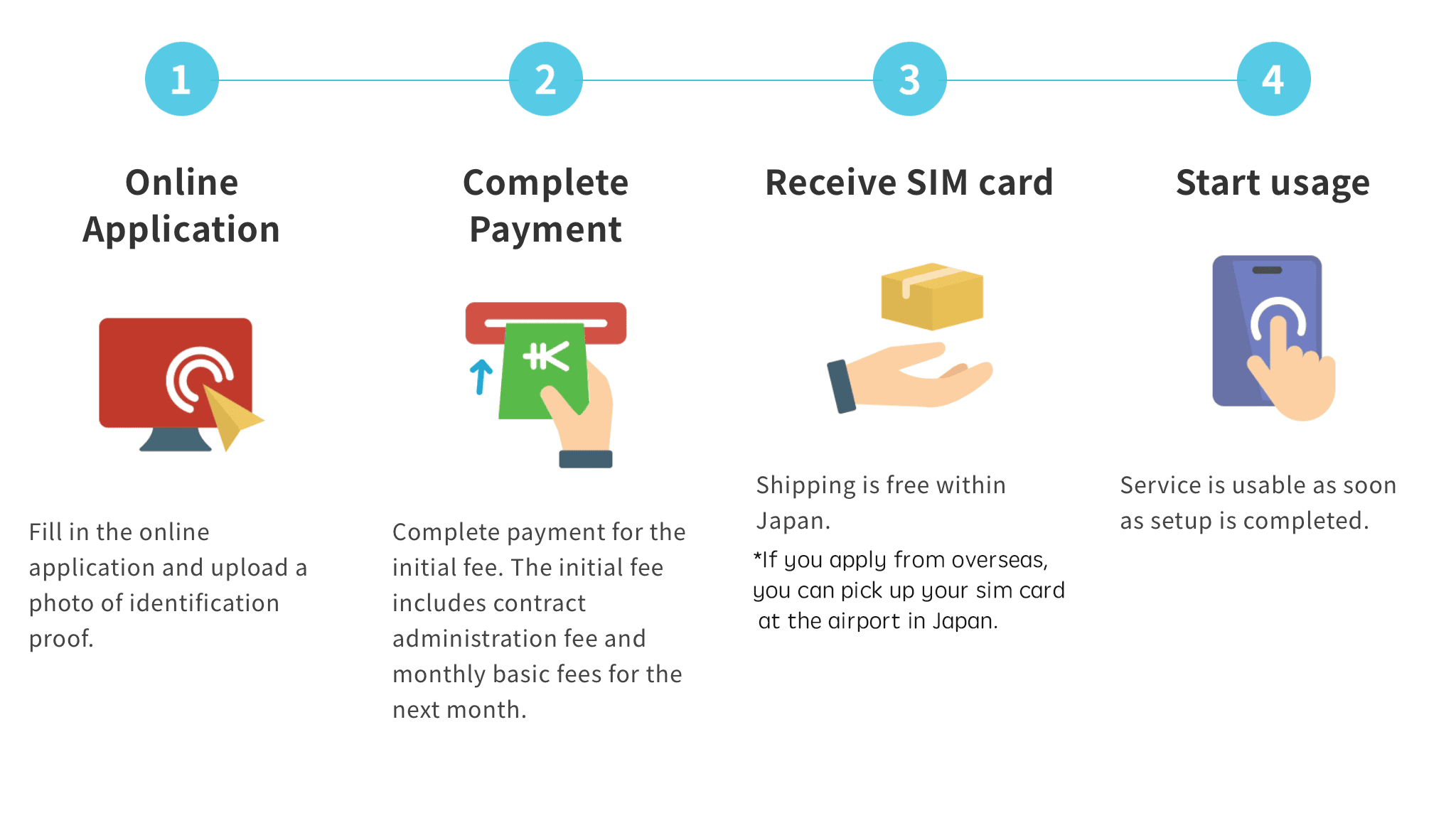 Spread the word—SIM card pick-up counters at Narita Airport are now open!
Returning to our exciting news: JP SMART SIM has recently launched collection counters at both Terminal 1 and Terminal 2 of Tokyo's Narita International Airport. This is a game-changer, completely eliminating the need for mailed delivery and the associated waiting time for incoming travelers.
Worried about self-installation? Don't be! The counter staff are on hand to assist with any questions you may have, making the process even more convenient and stress-free. And it doesn't stop there—plans are in the works to expand this service to other airports, so stay tuned for even more accessibility in the future.


Getting ready to apply online for your JP SMART SIM airport pick-up? Make sure you have your expected arrival date, passport, and credit card ready for the initial fee payment. We've compiled the details on specific collection locations and the documents you'll need when picking up your SIM. Don't forget to save or screenshot the information for easy reference!👇👇👇
Airport Counters

Narita International Airport

Card Information Desk

Terminal 1 ➡️ JTB Travel Center

👉Directions from T1 North Wing to JTB Travel Center
https://youtu.be/HVJVybHbtIs


👉Directions from T1 South Wing to JTB Travel Center
https://youtu.be/mLeizFI-p_Y

Terminal 2 ➡️ JTB Meeting Counter


👉Directions from T2 A Lobby to JTB Meeting Counter
https://youtu.be/OFNyGMy_Z9c


👉Directions from T2 B Lobby to JTB Meeting Counter
https://youtu.be/SQX8ps6uKuw

Business Hours

10:00-18:00 / Open all year round

Language Support

English, Japanese

Note: There is no permanent staff at the counter in Terminal 2. Please use the phone placed at the counter to call the staff.

Documents Required

Passport and email received on completing application with the subject line: Important - Notification of completion of contract and receipt of SIM card

Once you've picked up your SIM package, simply follow the step-by-step instructions in the included installation guide and you're good to go.
The new airport pick-up service solves a host of challenges for those landing in Japan. Opt for a more convenient monthly rental SIM from JP SMART SIM, you'll have both calling and internet access sorted the moment you touch down. Ready to give it a try? Experience this convenience on your next trip through Narita Airport in Japan.
Wishing you a memorable journey through Japan, and perhaps even the start of a new life chapter. Safe travels!💗
---
Download the Ikidane Nippon App: iOS / Android
Let us know if there is something that needs to be fixed: Feedback Form