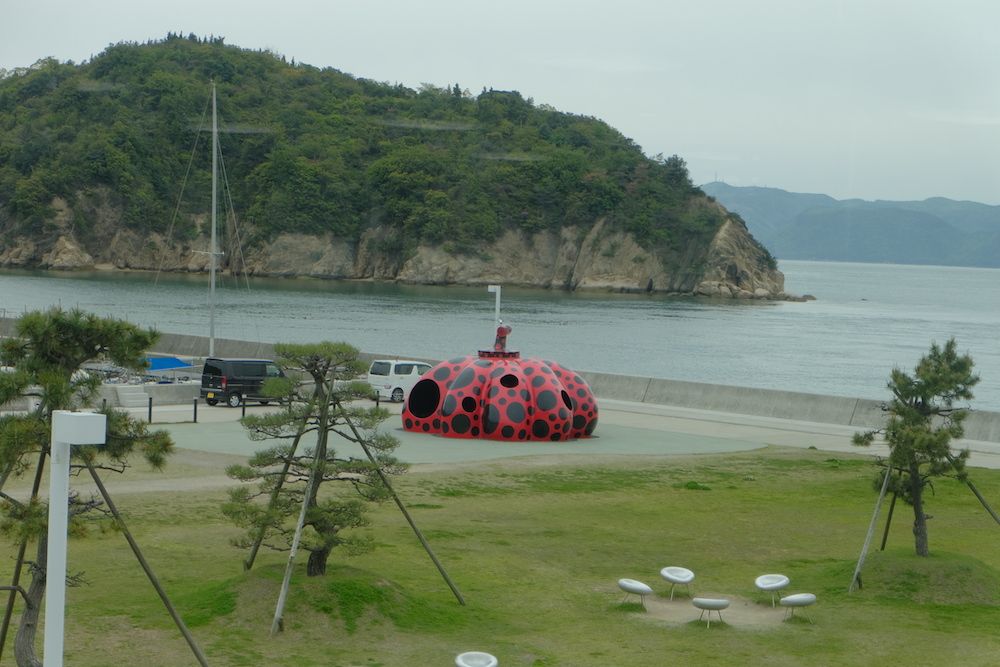 Nestled in the Setouchi Islands of Kagawa Prefecture, Naoshima Island (直島) is a haven for contemporary art enthusiasts. The island is dotted with cutting-edge art installations and boasts several world-class museums. Blessed with sunny weather for most of the year, Naoshima is a must-visit destination for art aficionados. Upon your arrival, Yayoi Kusama's iconic Red Pumpkin welcomes you, setting the artistic tone for your stay.
Contents
Getting there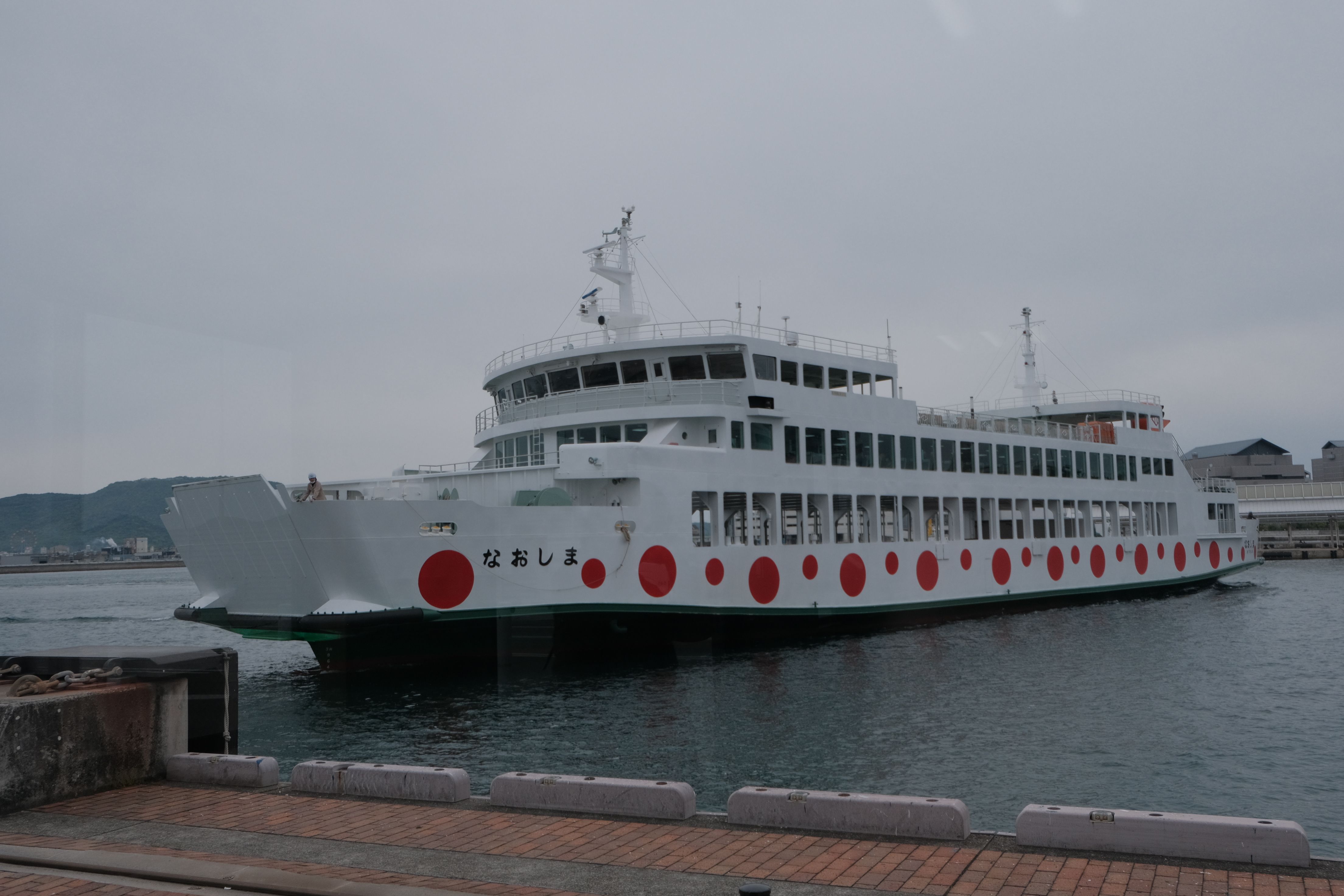 There are two primary routes to reach Naoshima Island: one from Okayama Prefecture and another from Kagawa Prefecture. Both offer boat services for easy access and are relatively close to Naoshima.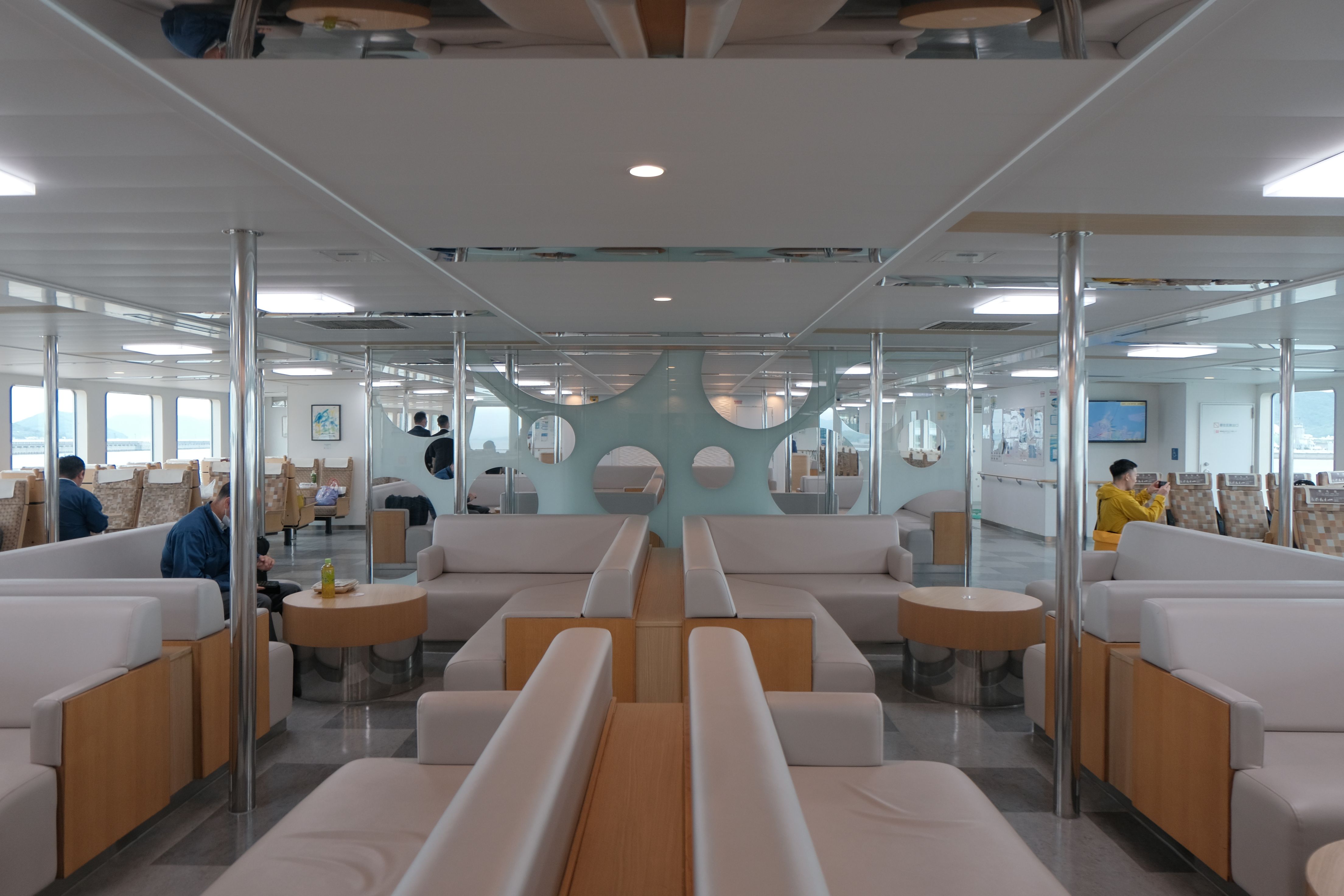 Even the ferry ride to Naoshima is an artistic experience. Inside the boat, you'll discover hidden art installations, such as seat dividers and mirrors inspired by Yayoi Kusama's signature polka-dot designs.
For more information on sailing routes, visit the website below.
https://www.shikokukisen.com/en/
Transport on the Island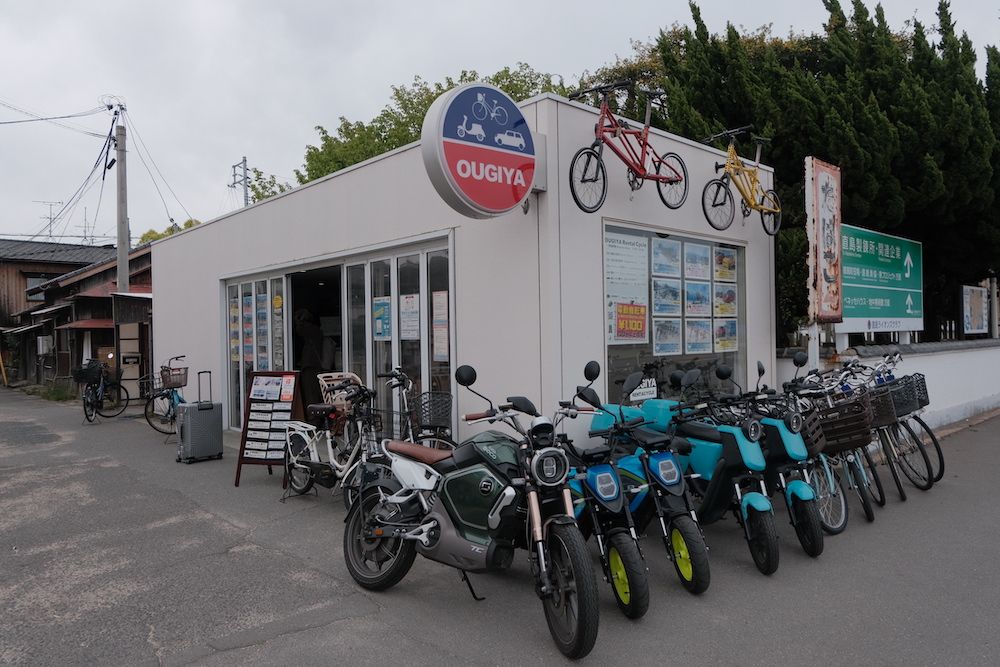 Navigating Naoshima is a breeze with multiple transport options like bicycles, mopeds, cars, and buses. Bicycles are especially popular among visitors. Right across from the pier—the island's gateway—you'll find Ougiya Rent-a-Cycle, a convenient spot to rent a bike for your exploration.

Google Map: https://goo.gl/maps/J9k3tSTzMuFyQPDU7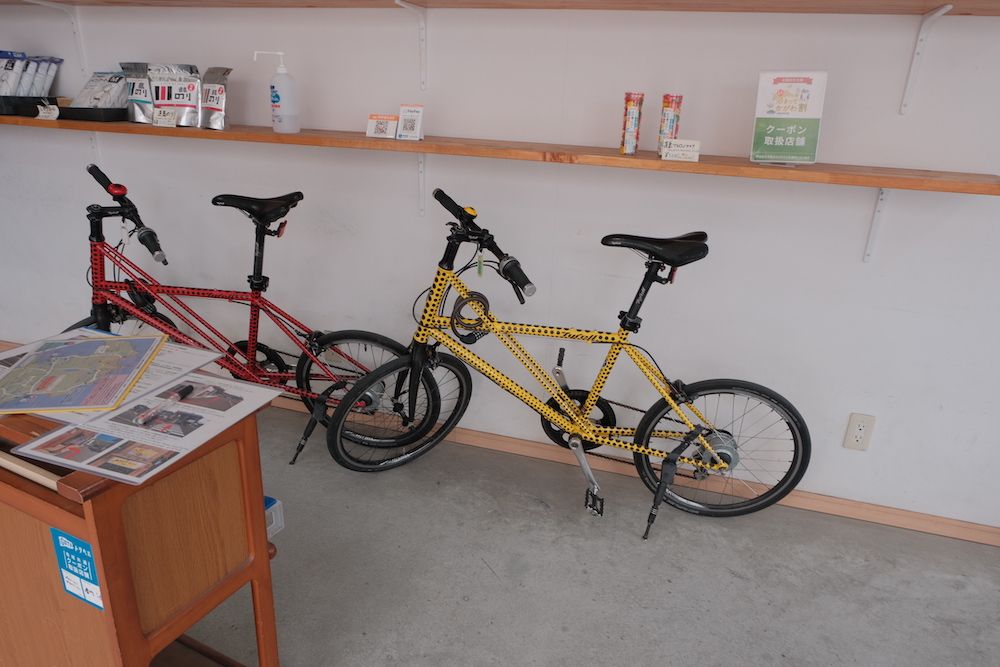 The polka-dot bicycles available for rent perfectly encapsulate the island's artistic atmosphere.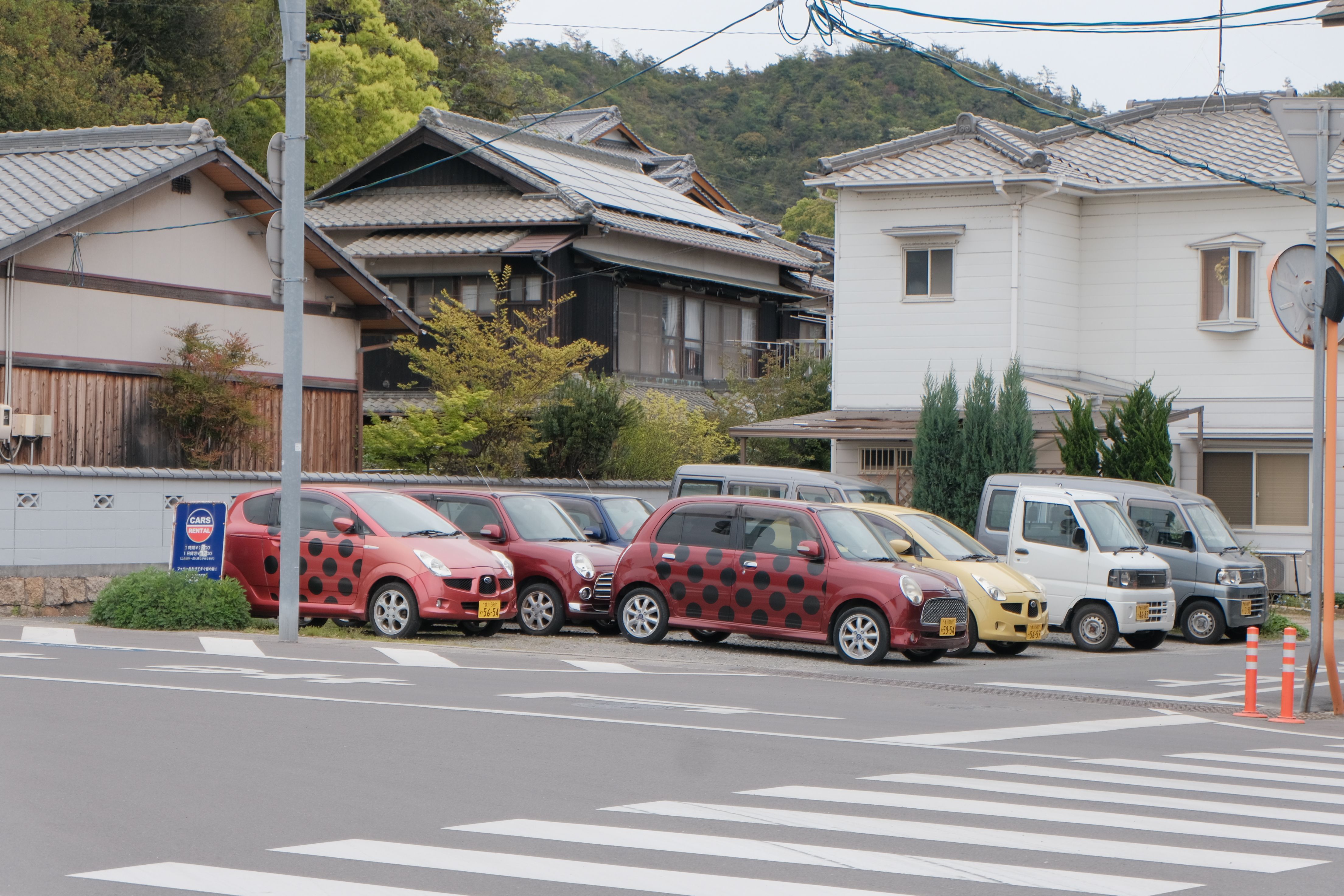 Even rental cars sport a polka-dot design, with yellow being a particularly popular choice.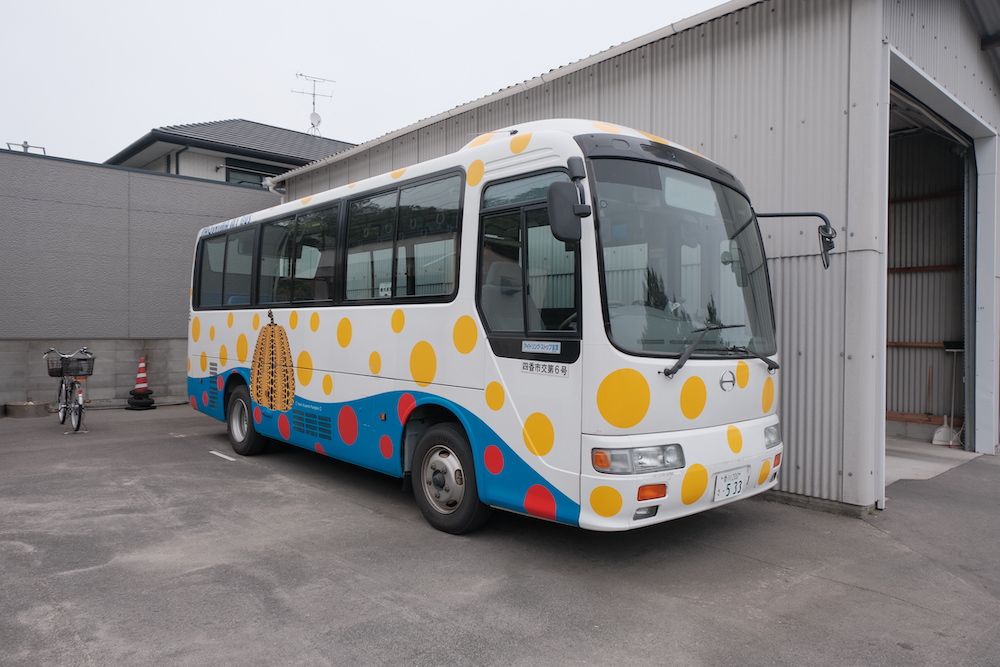 For those preferring public transport, there's a bus adorned with a charming yellow pumpkin design. This eye-catching service makes stops at all key art viewing locations, ensuring you won't miss any of Naoshima's artistic highlights.
Art Viewing Spots on Naoshima Island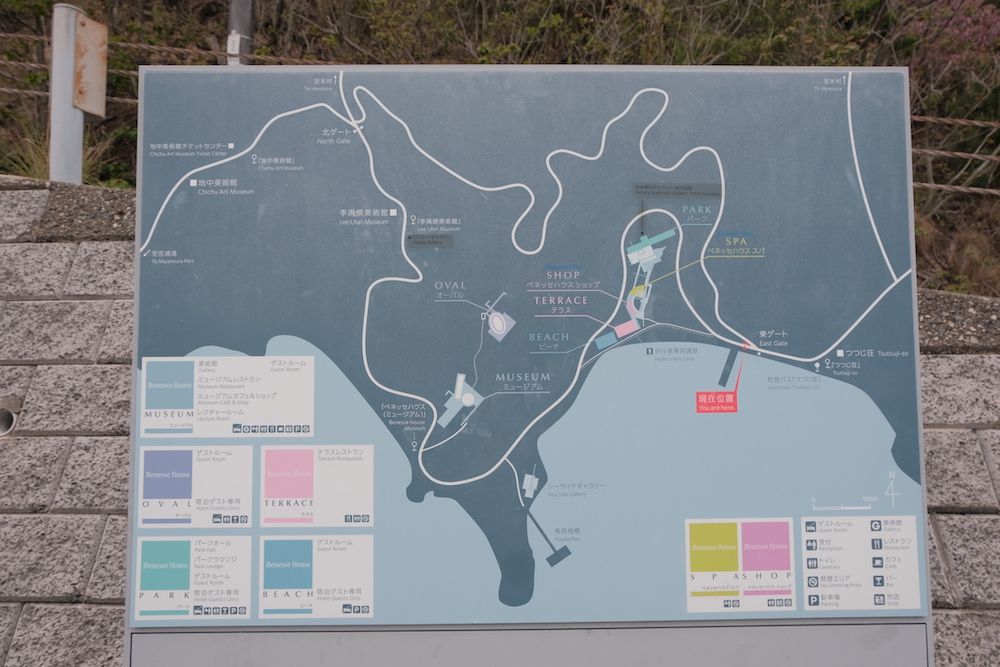 Art on Naoshima is categorized into outdoor installations and museum exhibits. As you wander the island's scenic pathways, you'll encounter a variety of art pieces gracefully integrated into the natural landscape. Meanwhile, the museums offer a curated indoor experience, featuring works from renowned artists.
Outdoor installations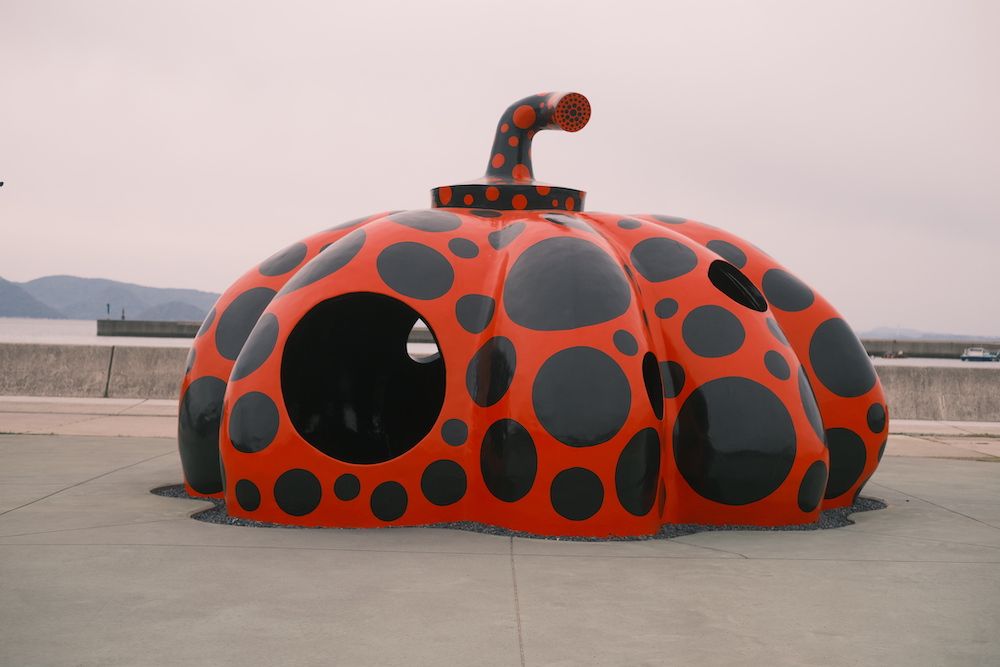 As you disembark on Naoshima, you're immediately welcomed by Yayoi Kusama's Red Pumpkin. You can even step inside this larger-than-life sculpture for a memorable photo. Be quick to snap your shot, though; its popularity often results in a line, especially later in the day.
Google Map: https://goo.gl/maps/kMEcJoRwRVVdmtQF6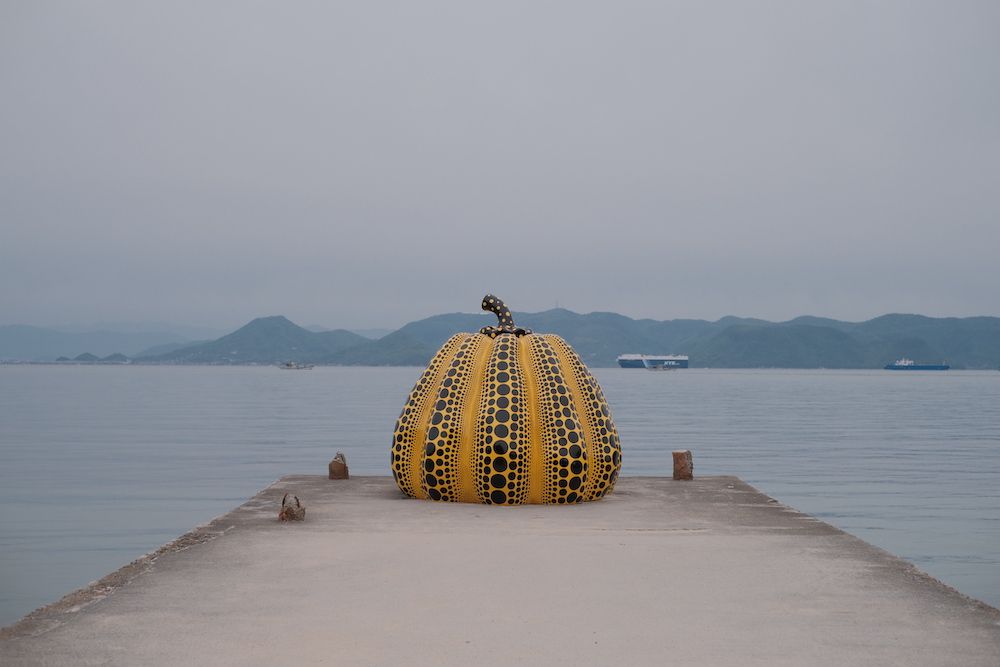 Another must-see—and must-photograph—landmark is Yayoi Kusama's Yellow Pumpkin. This iconic sculpture sits by the sea, near the Benesse House, which serves as a hub for both museum and outdoor art experiences. Don't miss capturing this quintessential Naoshima moment.
Google Map: https://goo.gl/maps/VfuvWm7WhHvtkS9b6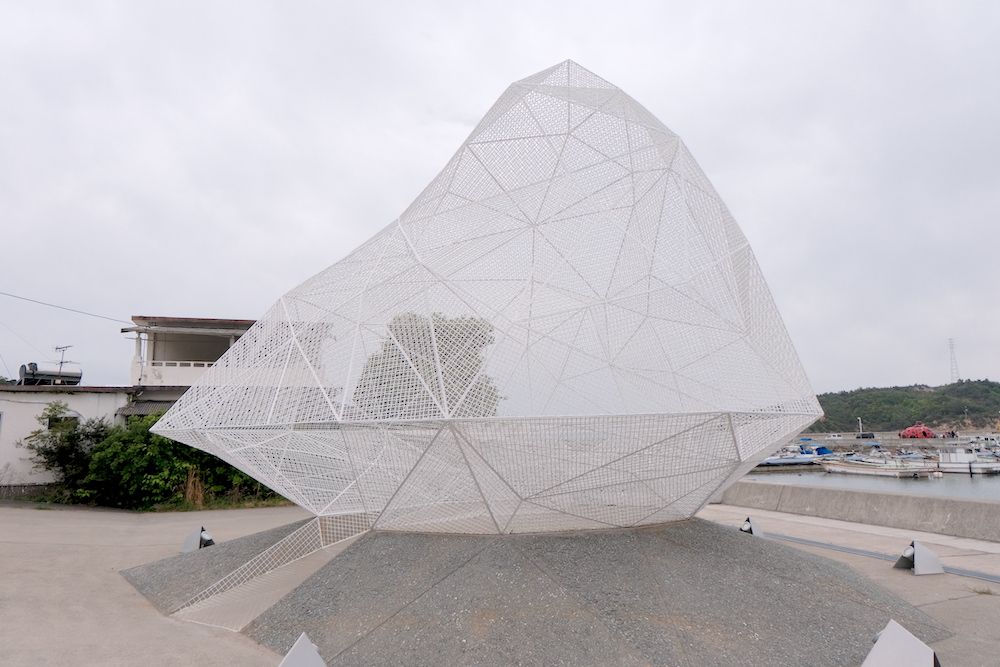 Just steps away from the Red Pumpkin and adjacent to the pier, you'll find the Naoshima Pavilion. This striking installation is another prime photo spot.
Google Map: https://goo.gl/maps/jxP9p8MsEKGGPc3ZA
Lee Ufan Museum (李禹煥美術館)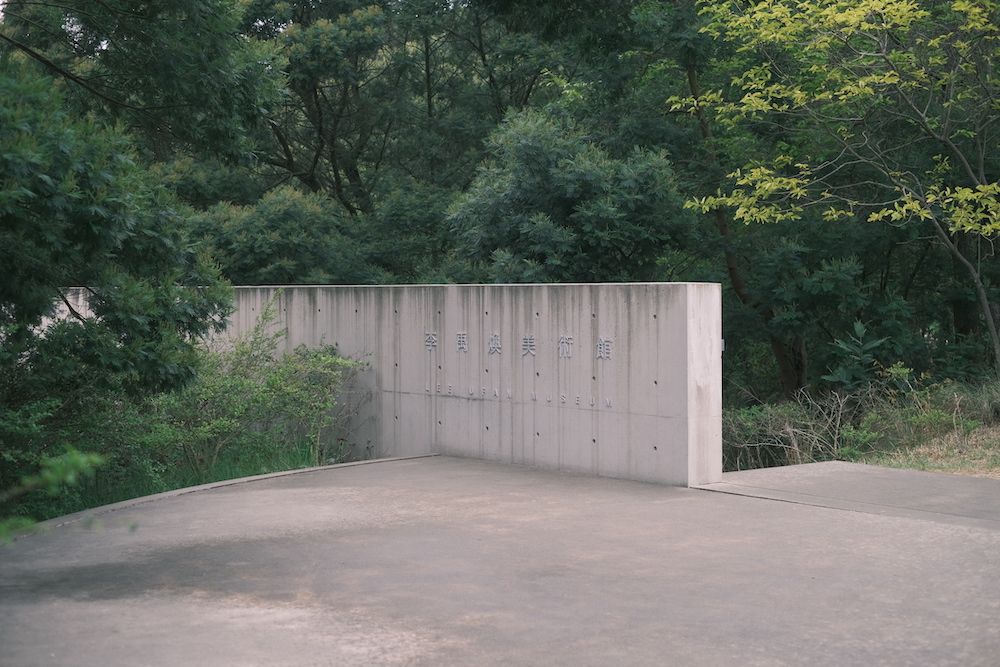 The Lee Ufan Museum is another highlight, featuring the works of renowned Korean artist Lee Ufan, who has a significant presence in Europe. Designed in collaboration with famed Japanese architect Tadao Ando, the museum is half-submerged underground, blending art and architecture seamlessly.
Showcasing Lee Ufan's pieces from the 1970s to the present—ranging from paintings to sculptures—the museum also incorporates Ando's architectural elements, offering visitors a multi-layered, inspirational experience.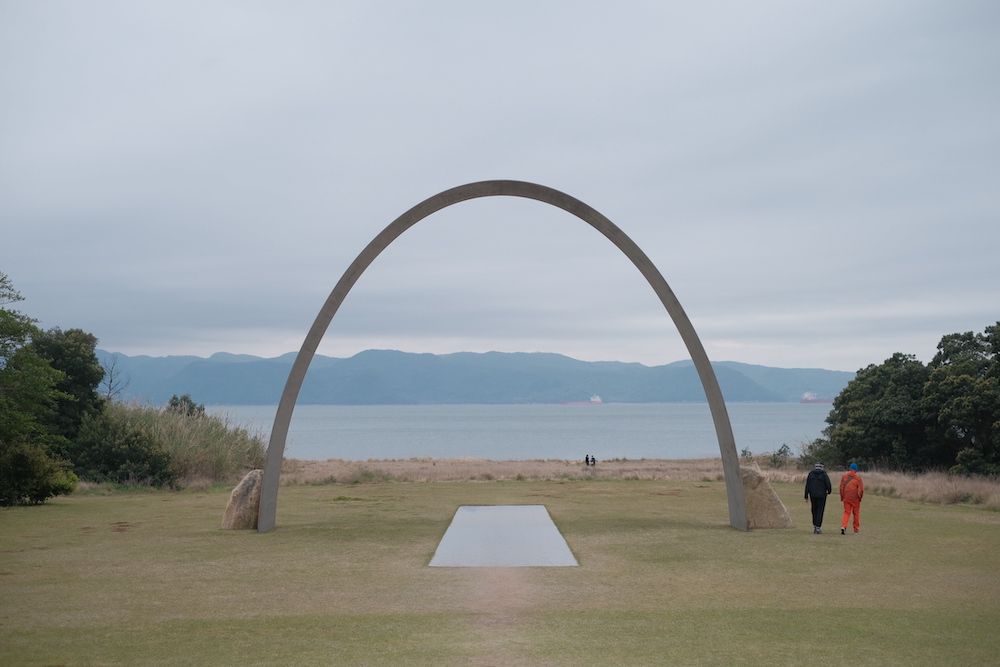 While photography is not allowed inside the museum, you can still enjoy and capture the outdoor exhibits free of charge. These installations typically feature elemental themes like lines, stones, steel plates, and natural materials.
Official Website: https://benesse-artsite.jp/art/lee-ufan.html
Google Map: https://goo.gl/maps/hWLVLBMafJ4aQ5d4A
Valley Gallery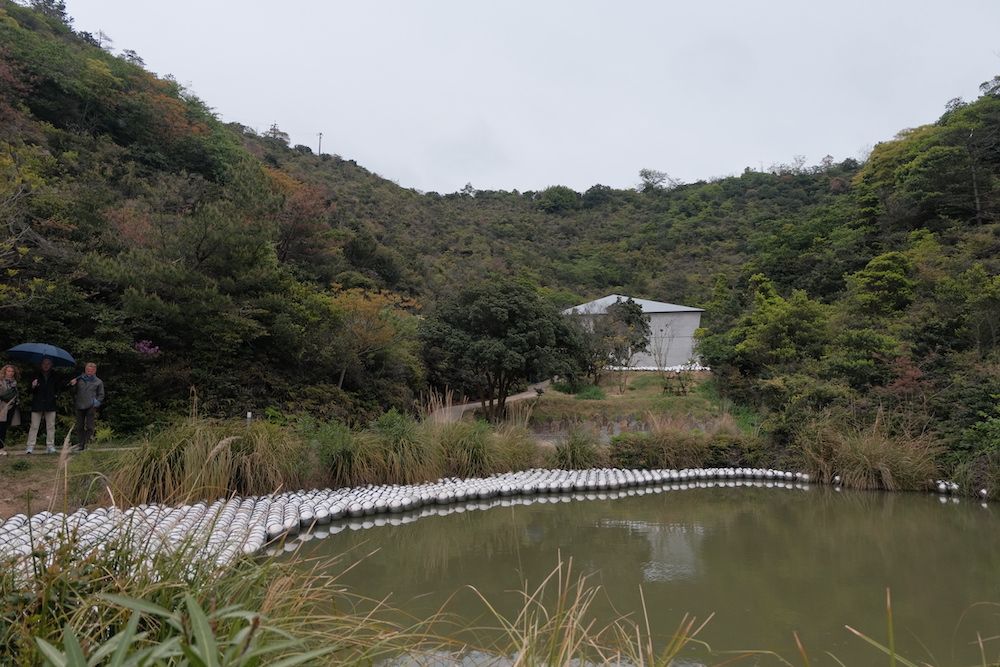 Located in the Benesse House zone, the Valley Gallery offers an immersive experience where art harmoniously coexists with nature. The gallery's semi-open roof allows natural light and breeze to filter through, enhancing the indoor exhibits.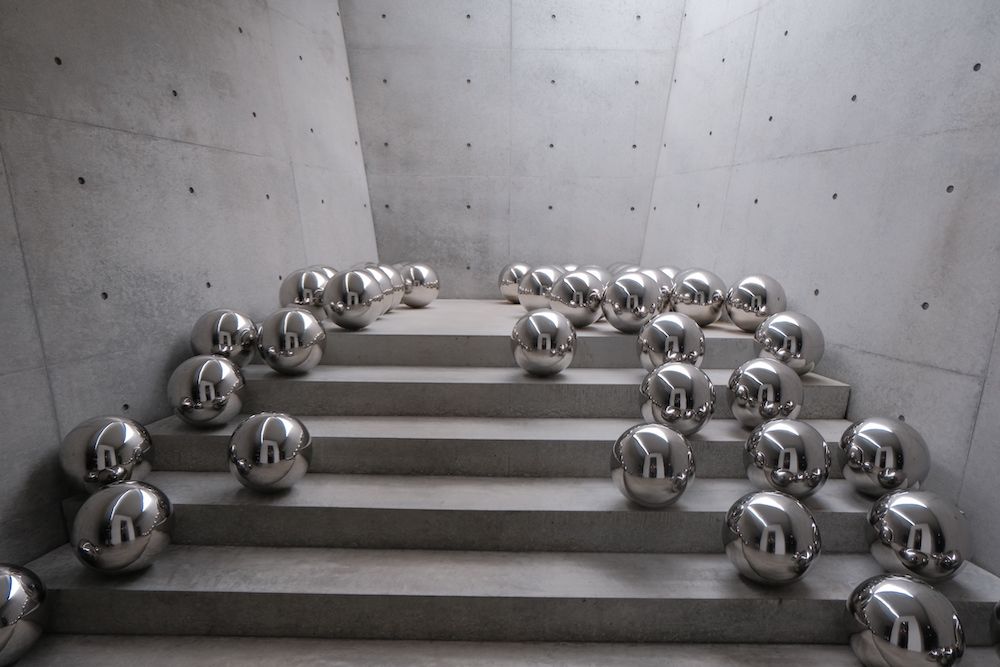 For early 2023, the outdoor installations feature steel balls strategically placed to complement the natural surroundings. Inside, the concrete structure maintains a controlled aesthetic, yet clever lighting and architectural elements add flair to the exhibition space.
Official Website: https://benesse-artsite.jp/art/benessehouse-museum.html#valleyG
Google Map: https://goo.gl/maps/9HFnW9RnP7PwoDZ69
Hiroshi Sugimoto Gallery: Time Corridors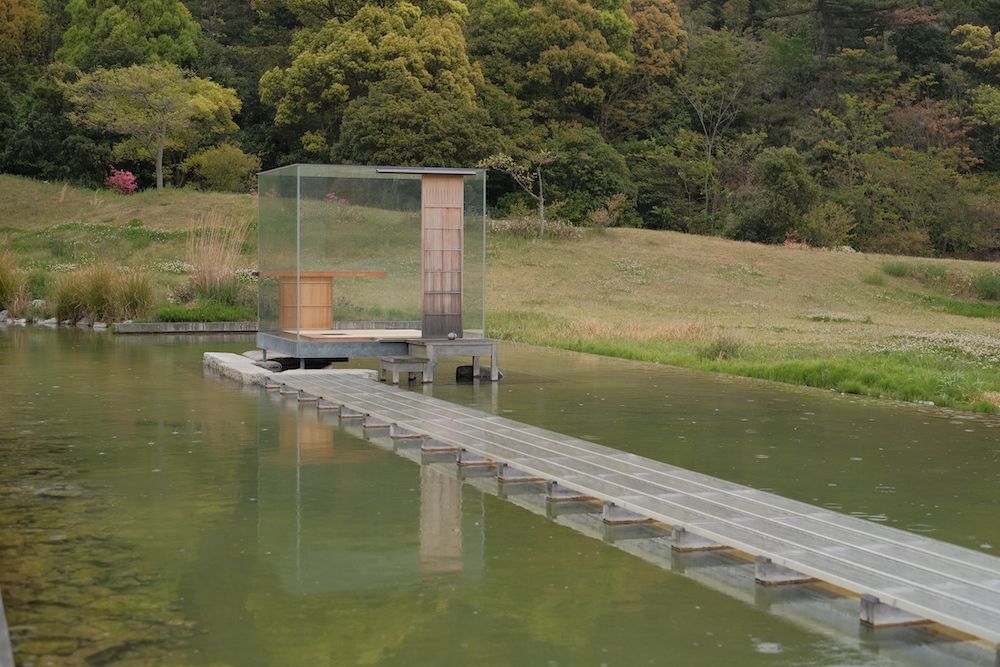 Don't miss the Hiroshi Sugimoto Gallery, a captivating space featuring a range of Sugimoto's works—from photographs and sculptures to paintings. A standout feature is The Glass Tea House Mondrian (硝子の茶室 聞鳥庵) set in the middle of a pond.
The gallery blends contemporary and traditional Japanese art, encapsulated in its poetic name, Time Corridors (時の回廊). Designed to evoke a sense of nature, the space also showcases Sugimoto's long-standing relationship with Naoshima, inviting visitors to experience the island's evolving artistic landscape.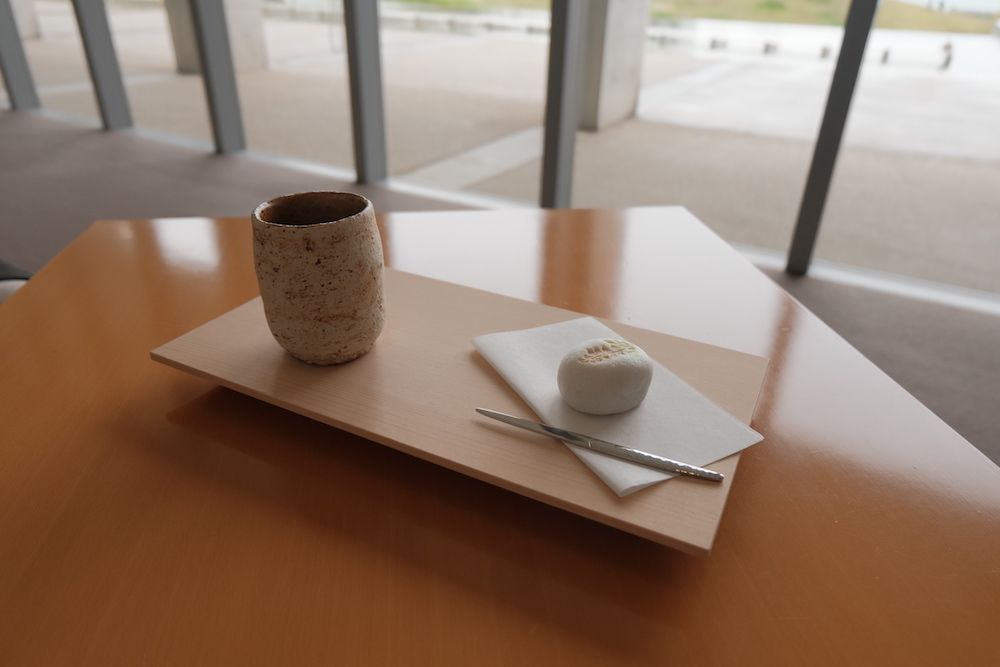 Beyond the glass tea room, the gallery features a space for enjoying tea and Japanese sweets, included in your museum admission. Even here, you're surrounded by Sugimoto's diverse body of work. Though he has lived in New York since 1974 and his art often exudes a European flair, the collection on display maintains a singular, unmistakable voice, a true testament to Sugimoto's unique artistic identity.
Official Website: https://benesse-artsite.jp/art/sugimoto-gallery.html
Google Map: https://goo.gl/maps/zEa7j4ZXYLYorsgE7
Benesse House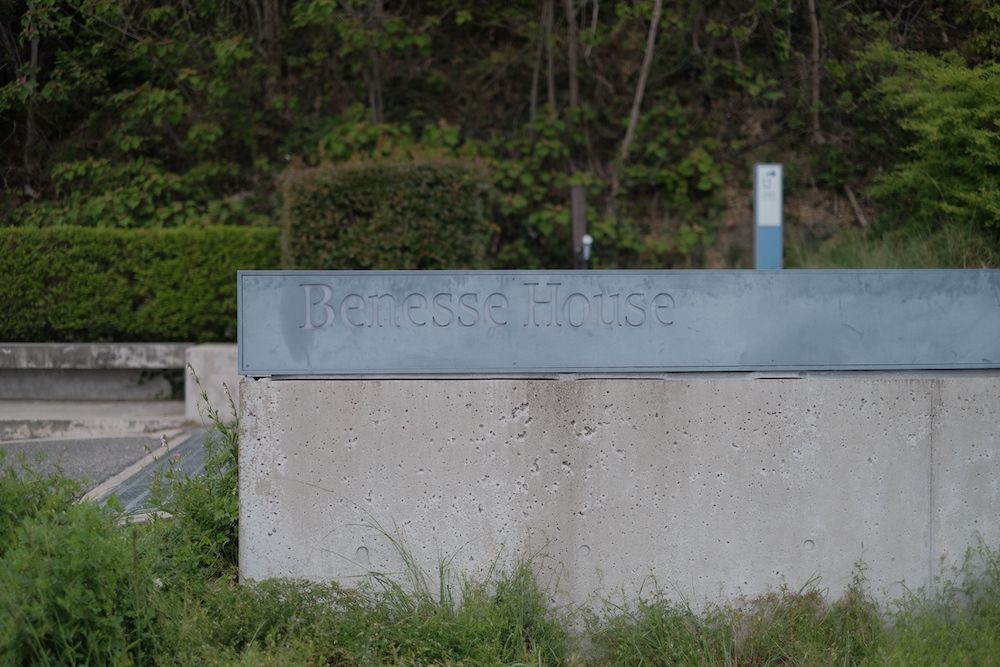 Benesse House is not just a museum but also a hotel, epitomizing the concept of "coexistence with nature, architecture, and art." The building features a natural circular aperture, allowing the weather to dynamically influence the mood of the artworks within.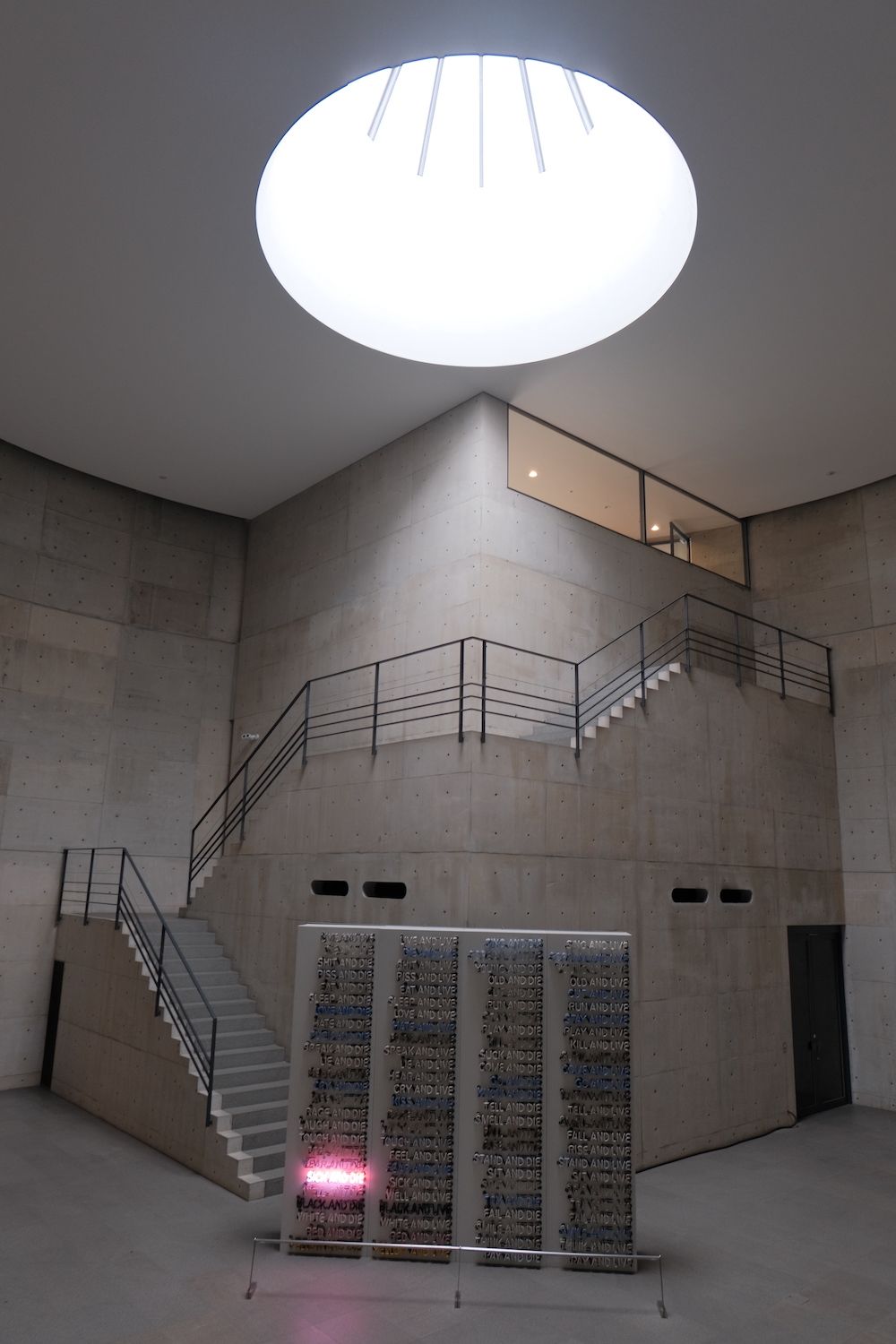 The interior emphasizes architectural art that harmonizes with nature, even indoors. The diverse collection includes photographs, paintings, and electronic art, all unified by the theme of nature—a deliberate design choice that pervades the entire building.
Official Website: https://benesse-artsite.jp/art/benessehouse-museum.html
Google Map: https://goo.gl/maps/2g6esW1viQgfj7g5A
Chichu Art Museum (地中美術館)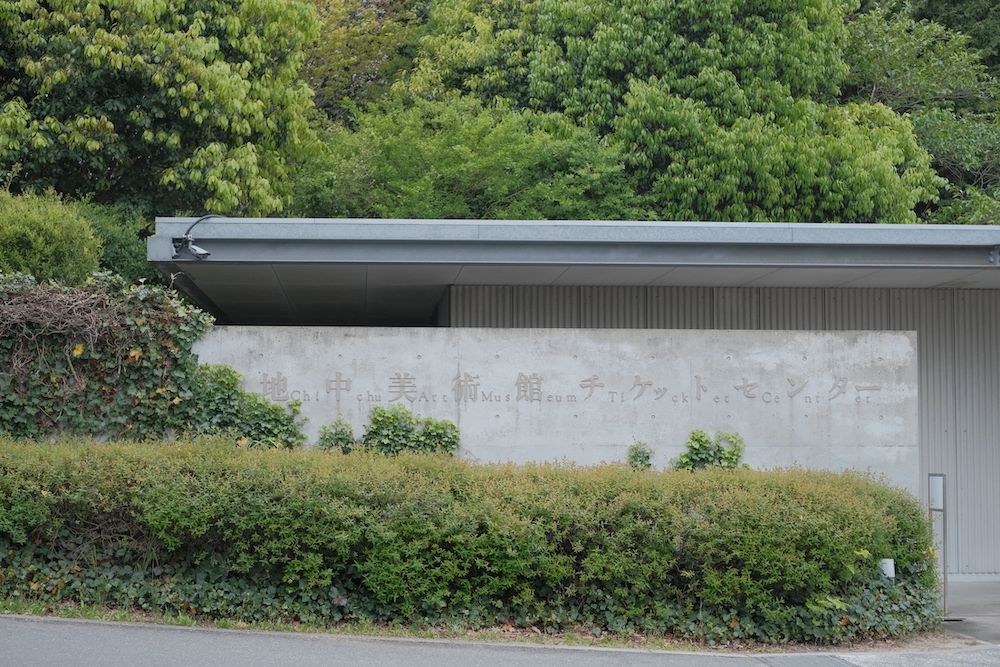 Built in 2004, the Chichu Museum is designed around the concept of "a space for contemplating nature and humanity." Like other island museums, it is partially underground. Inside, you'll find works from international and Japanese artists. A unique feature is its reliance on natural light to illuminate walkways, rather than using electric lighting. A highlight is a room with a ceiling opening to the sky, offering visitors an awe-inspiring experience.
Note that photography is prohibited throughout the museum, including the building itself.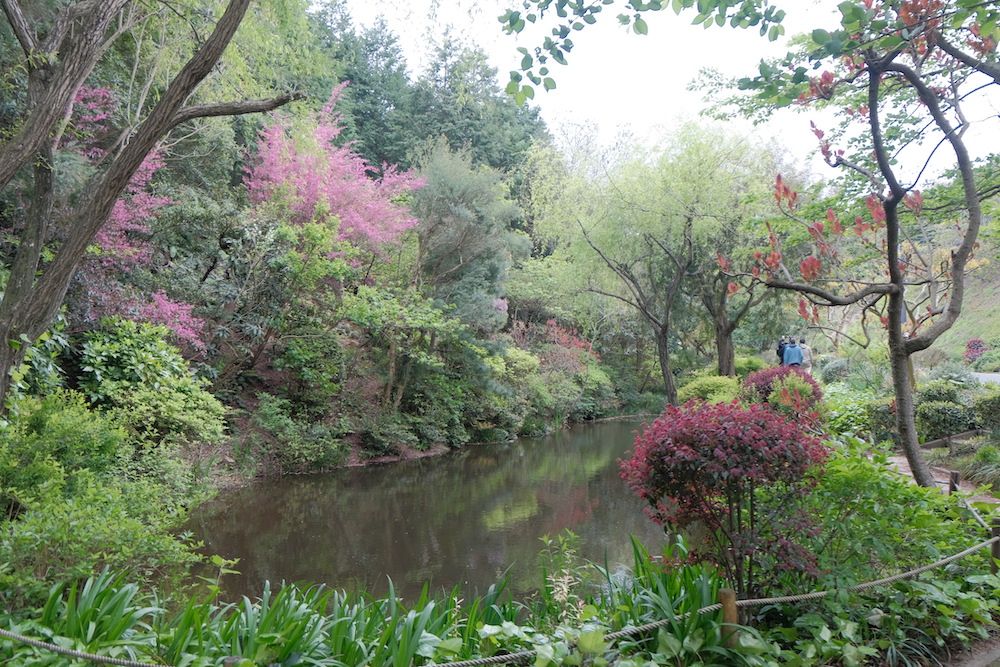 Due to its popularity, it's advisable to book your visit to the Chichu Art Museum in advance. Visitors are admitted in timed cycles, and when it's your turn, staff will guide you to the exhibition building. Along the way, you'll pass through a landscaped garden, designed for guests to enjoy as they make their way to the main attraction.
Official Website: https://benesse-artsite.jp/art/chichu.html
Google Map: https://goo.gl/maps/GxBRJS9r1RaPG8Ba9
Recommended Souvenirs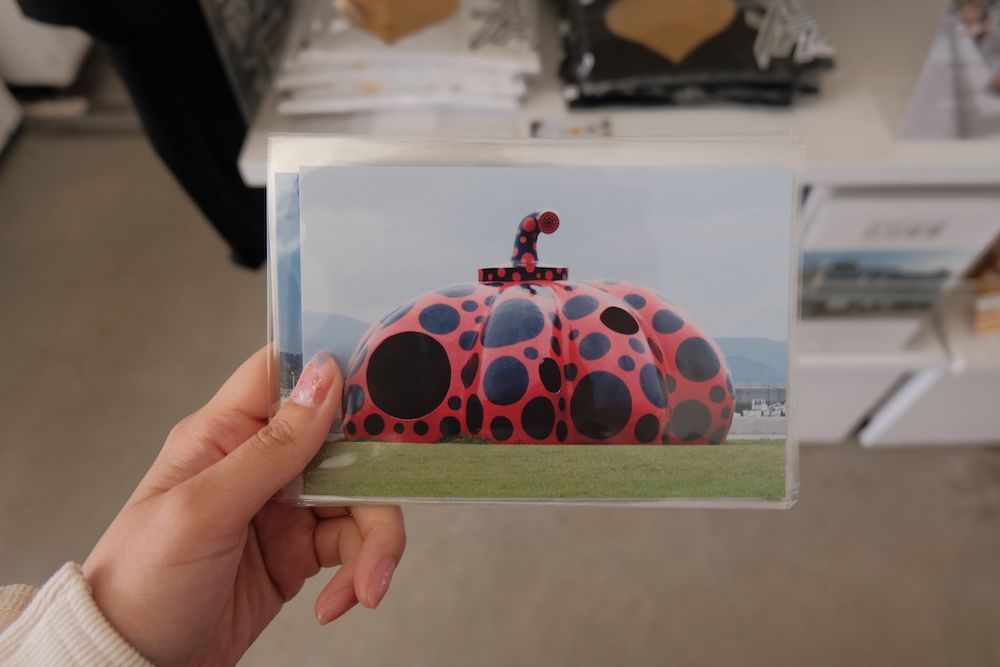 Upon landing on the island, home to Yayoi Kusama's iconic art, you'll find it hard to resist the allure of polka-dot pumpkin merchandise, from postcards to various other themed items.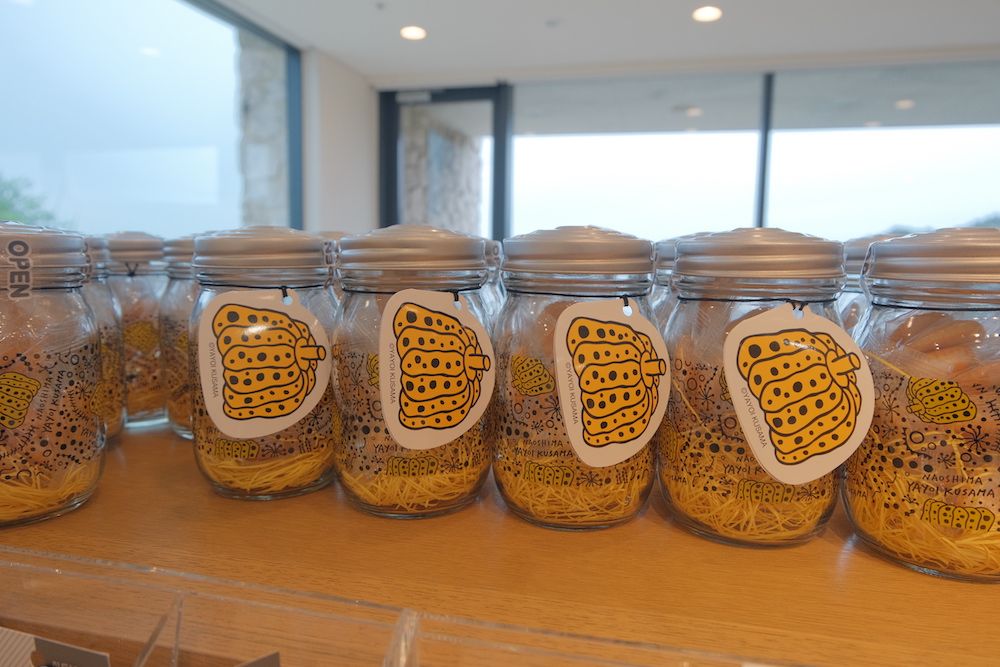 For edible mementos, look for cookie packages adorned with pumpkin and polka-dot designs—a surefire way to signal they're uniquely Naoshima.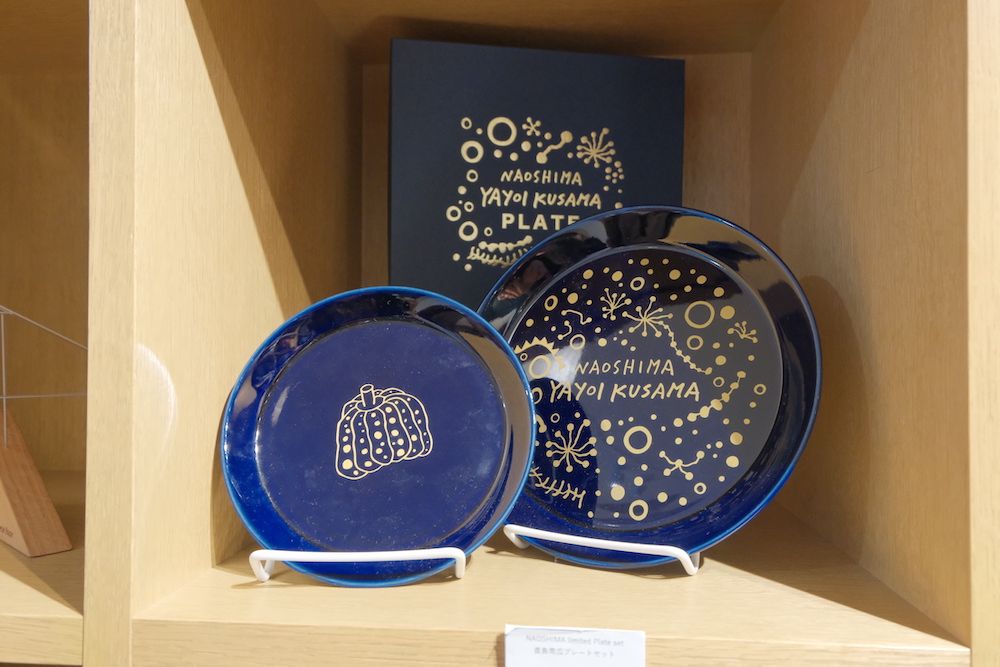 Beyond that, you can find distinctive plates and ceramics. Souvenirs are available at museums and shops near the port, so you're sure to find something that piques your interest.
Must-visit Eateries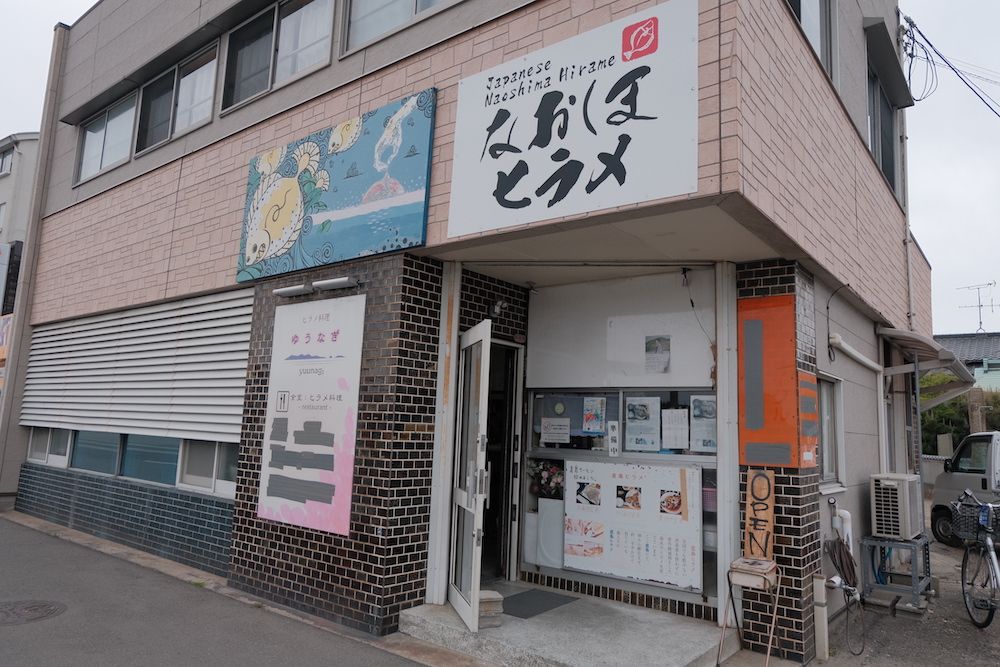 When it comes to dining on Naoshima, seafood is the star of the show, thanks to the island's abundant fresh catches. One convenient spot to indulge is Naoshima Hirame, situated just across from the pier.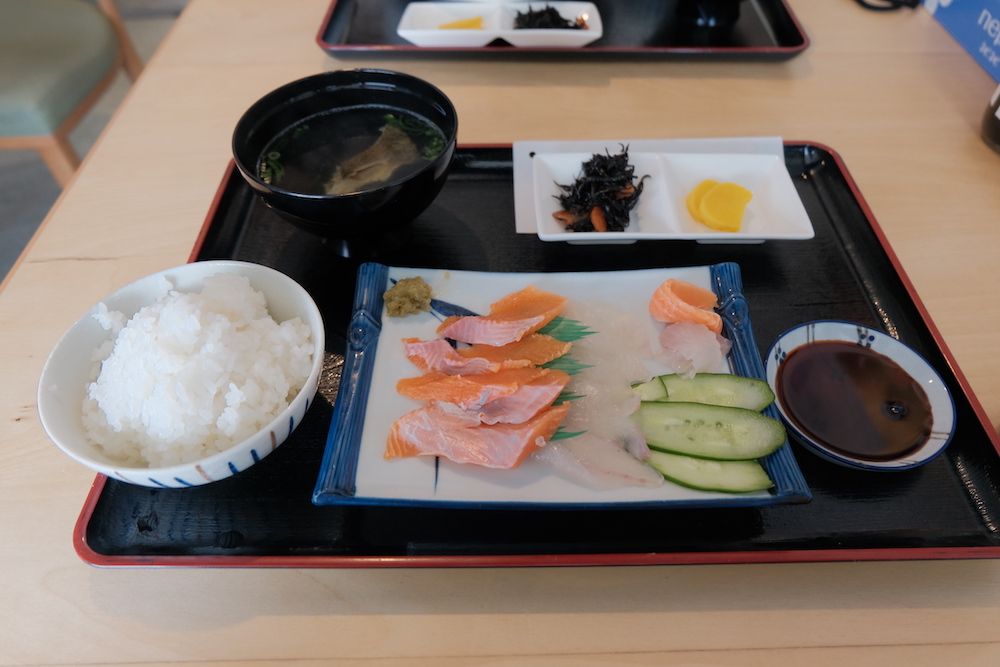 Don't let the unassuming appearance of their sashimi rice set fool you—once you taste it, you'll be blown away. The fish is exceptionally fresh, making for a culinary experience that truly stands out.
Google Map: https://goo.gl/maps/HiN99qKZ5DtXXEacA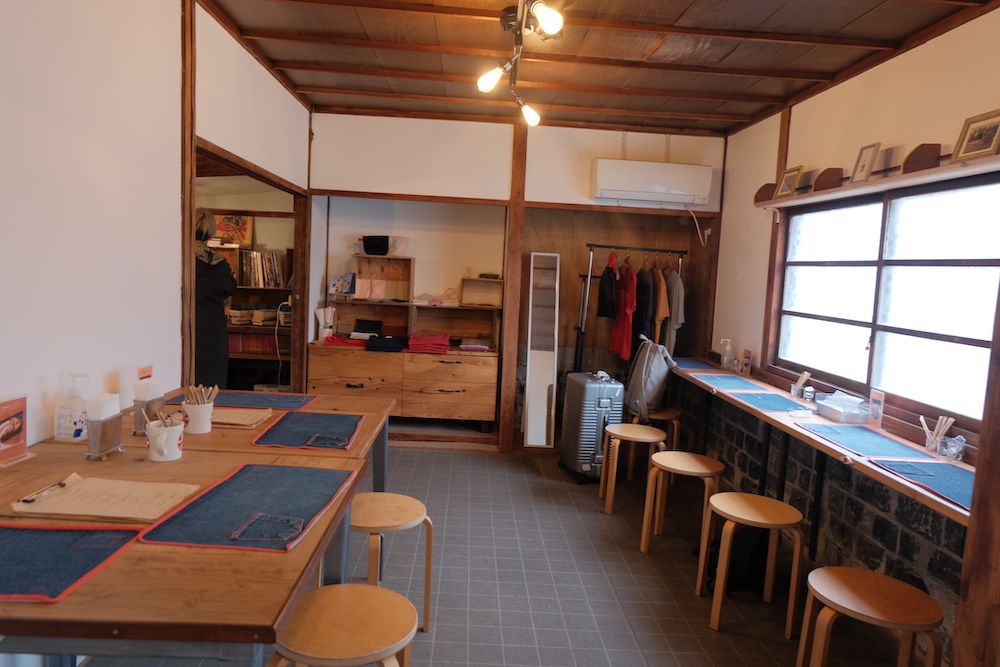 For an early morning pick-me-up, head to Akaito Coffee. While most Japanese stores open around 11:00 a.m., this café welcomes patrons from 7:00 a.m., perfectly aligning with breakfast hours.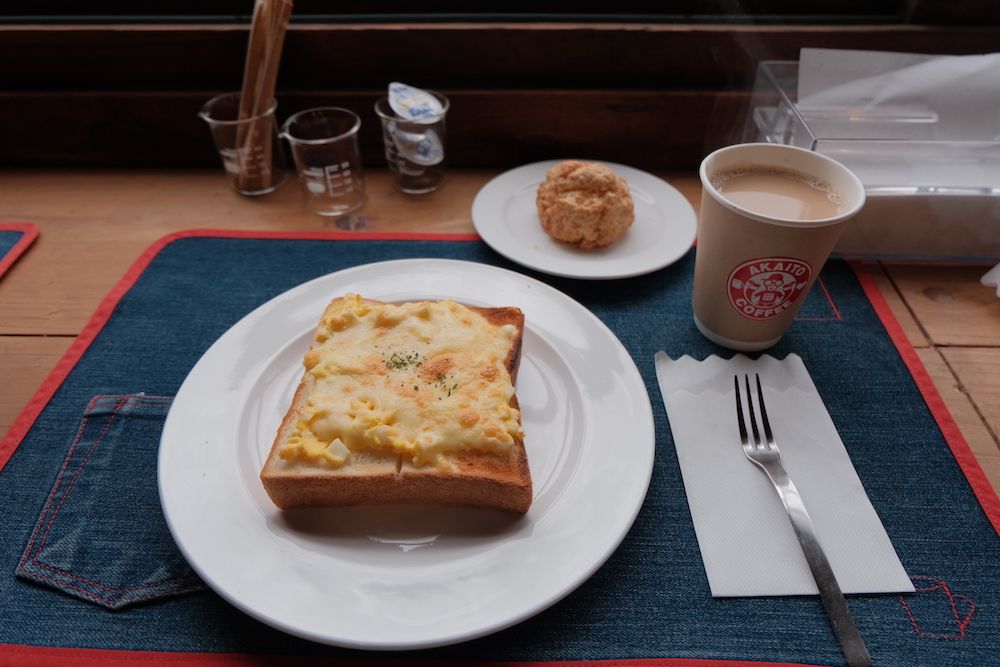 Bathed in natural light streaming through large windows, the café offers a warm and chic atmosphere that sets a delightful tone for your day. Why not start your morning here with a cup of exquisite coffee and a slice of toast?
Official Website: https://akaitocoffee.net
Google Map: https://goo.gl/maps/4kw1bmdLiMCTBZhC6
So, what's the verdict on Naoshima, the island awash in art? Even if you're not an aficionado, there's a wealth of charm and intrigue here that's bound to captivate you. From the art installations to the scenic beauty, there's something for everyone. Why not come and experience the allure of Naoshima Island for yourself?
---
Download the Ikidane Nippon App: iOS / Android
Let us know if there is something that needs to be fixed: Feedback Form