Japan's summers are as fascinating as they are challenging, characterized by temperatures ranging from 30°C to 40°C depending on the year. The season brings with it an intense heat and almost sauna-like humidity that can feel unrelenting. Such extreme conditions contribute to a high number of heatstroke cases annually. Additionally, some individuals, reluctant to run air conditioning overnight, suffer from severe dehydration. To help you navigate this heat, we've curated a list of essential items available at general stores and pharmacies across Japan. Ideal for travelers and locals alike, these products offer practical solutions to help you stay cool and hydrated all summer long.

Contents

Essentials to Carry in Summer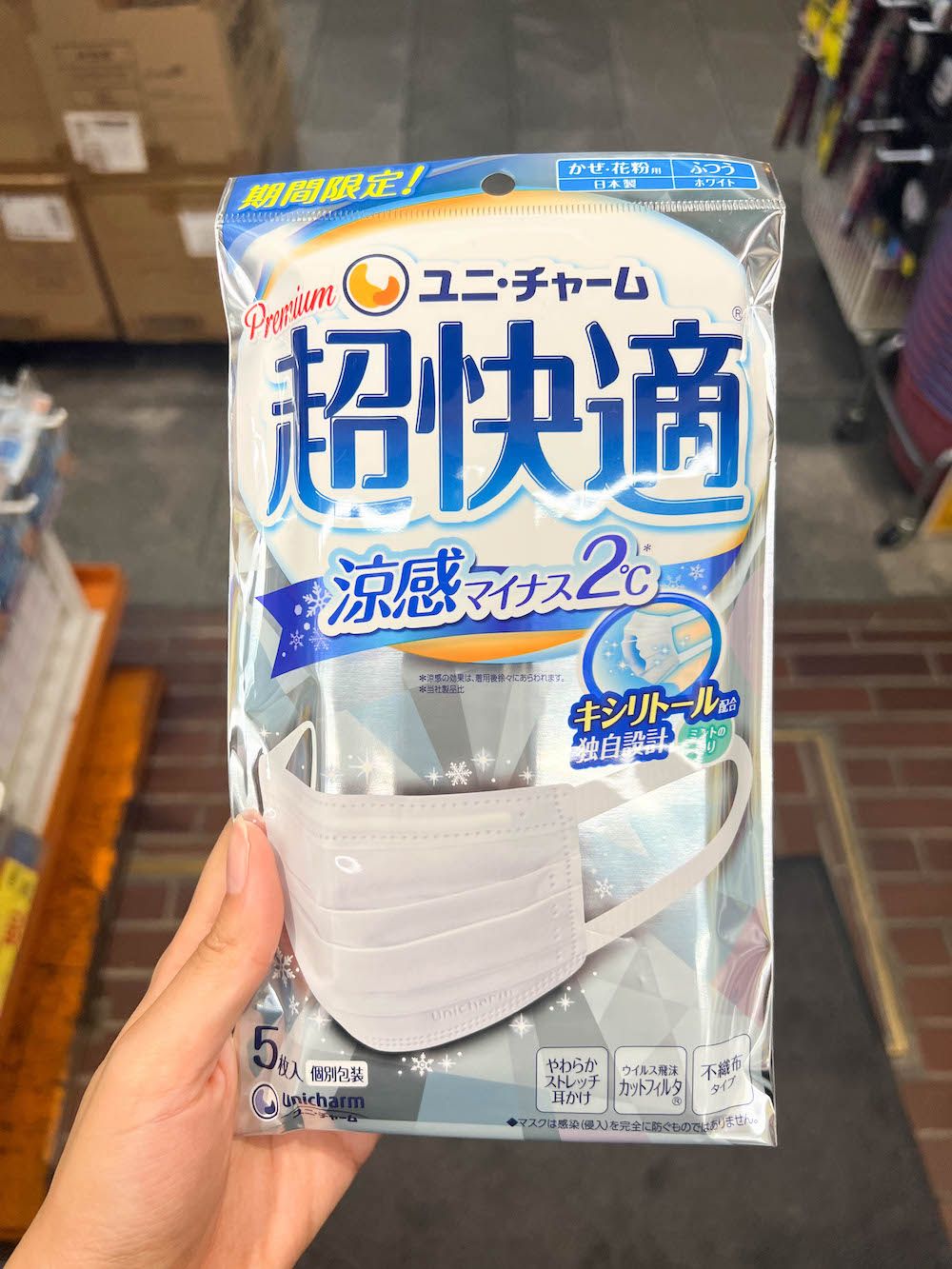 For those concerned about viral infections or the flu, a cooling face mask can serve a dual purpose. It not only provides a protective layer over your mouth but also lowers your perceived temperature by up to 2°C. Comfortable even in sweltering conditions, these masks are a year-round essential—whether you're in Japan or experiencing tropical climates elsewhere.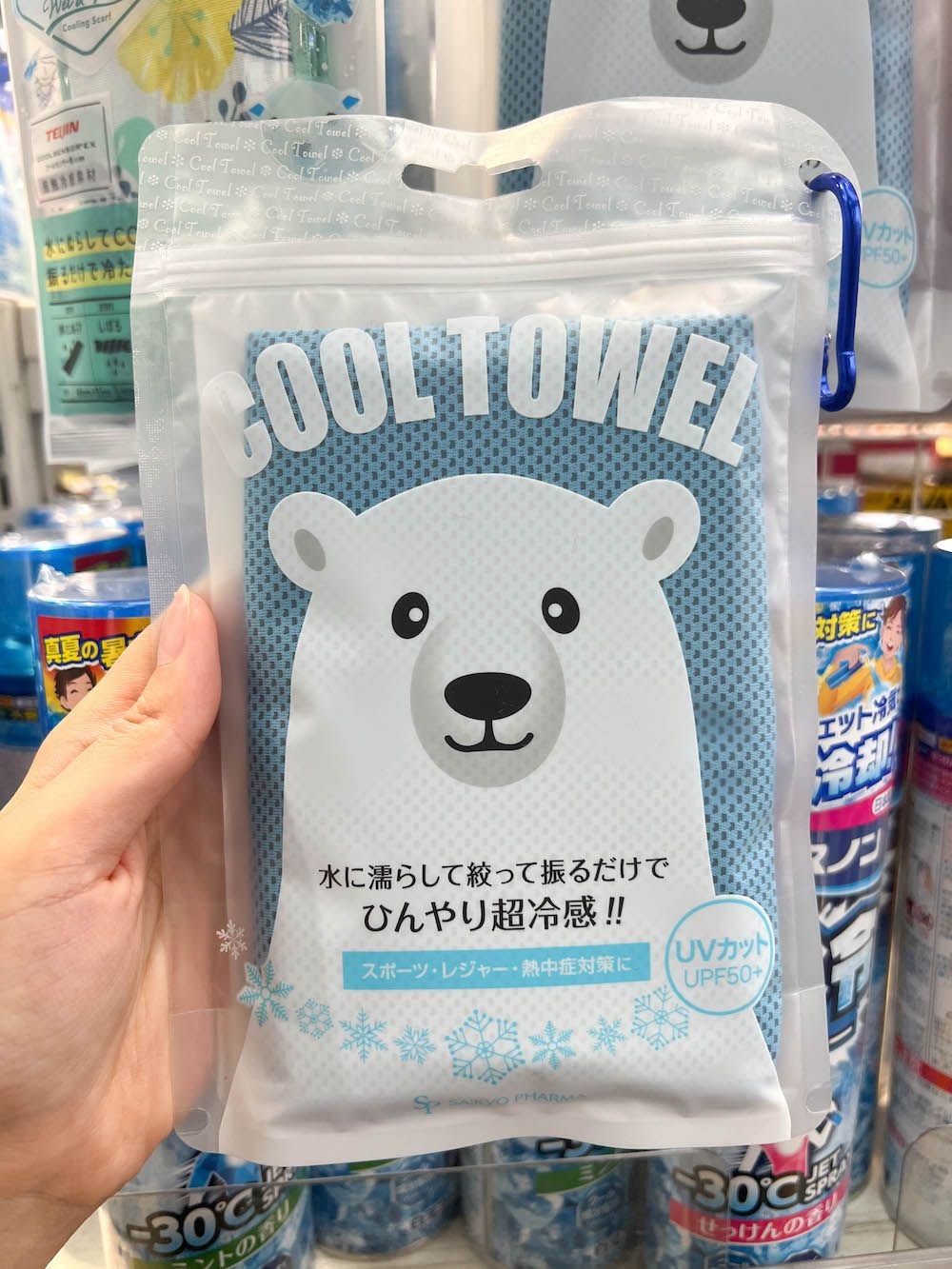 For sports enthusiasts or anyone leading an active lifestyle, consider investing in a cooling towel. Simply soak the fabric in water and wrap it around your neck. Designed to offer UV protection, these towels also have a cooling effect that can be a game-changer when you're on the move.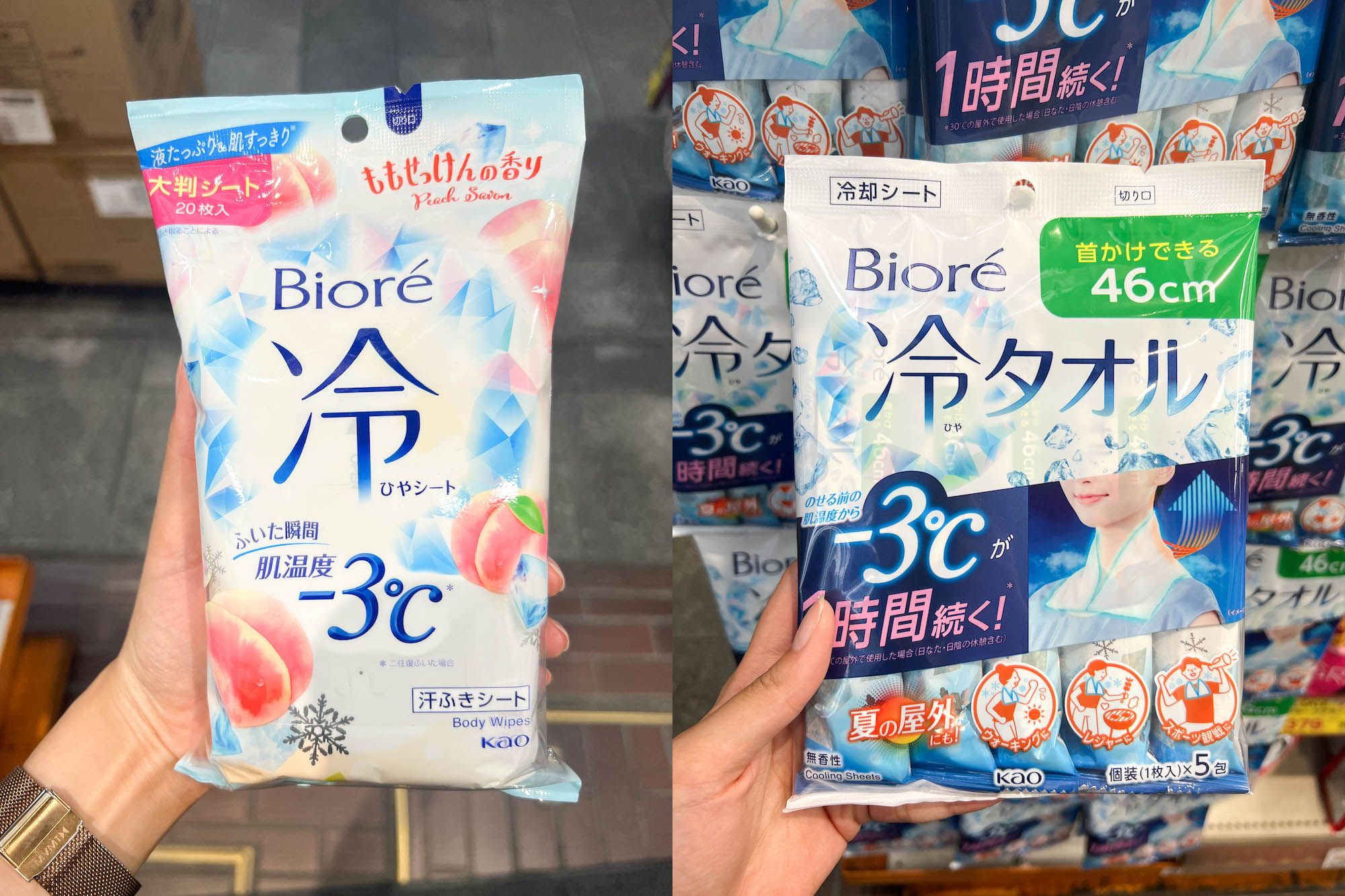 Cooling body wipes can drop your temperature by up to 3°C. Available in a variety of scents, these wipes leave your skin feeling as fresh as if you've just stepped out of the shower. Ideal for those who find themselves getting sticky from sweat, this item is guaranteed to rejuvenate your senses.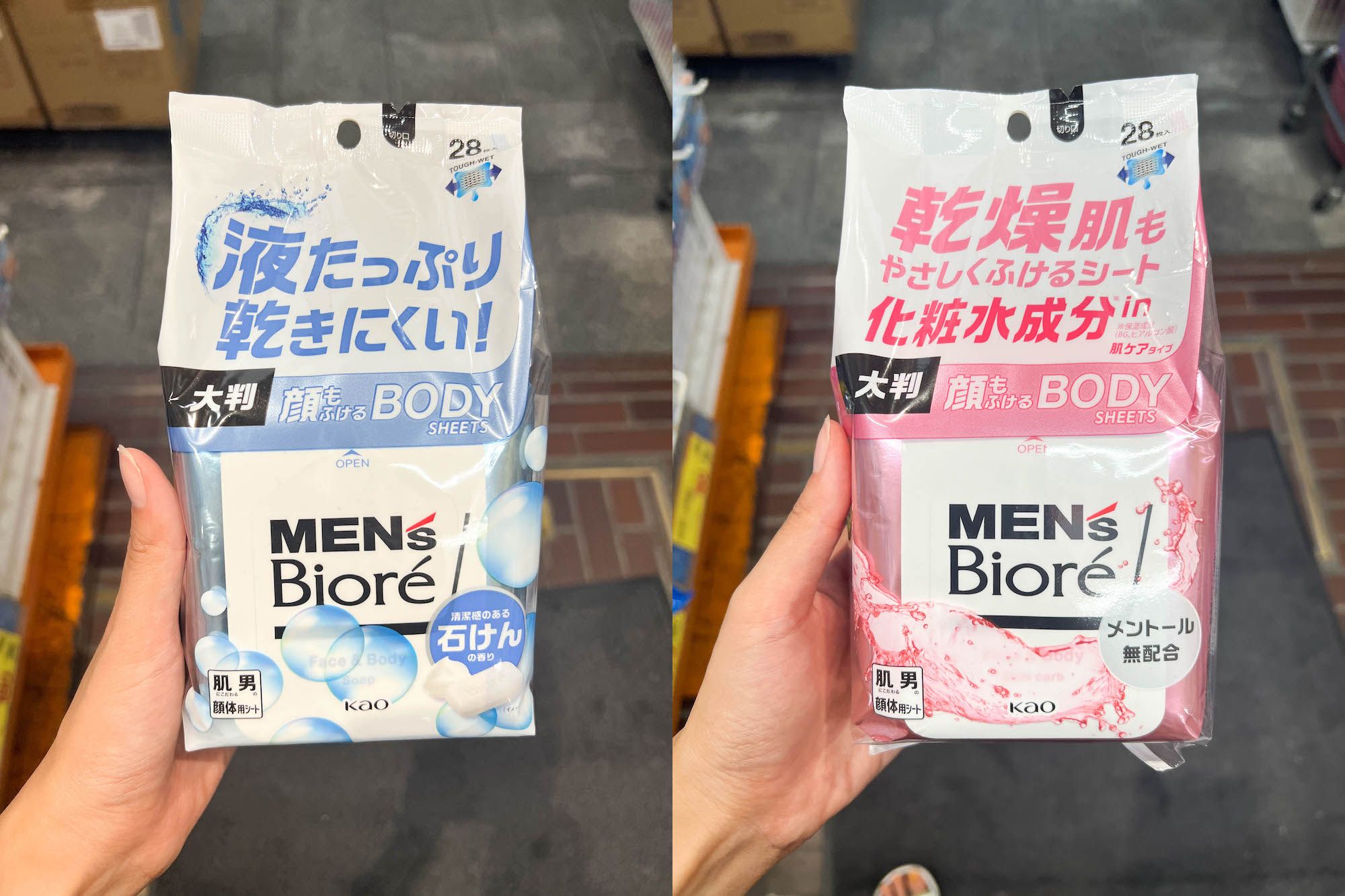 For a less intense cooling sensation but equally refreshing experience, Biore's body wipes are a must-have. Infused with a soap-like fragrance and skin-nourishing ingredients, they control greasiness and can be safely used on both your face and body.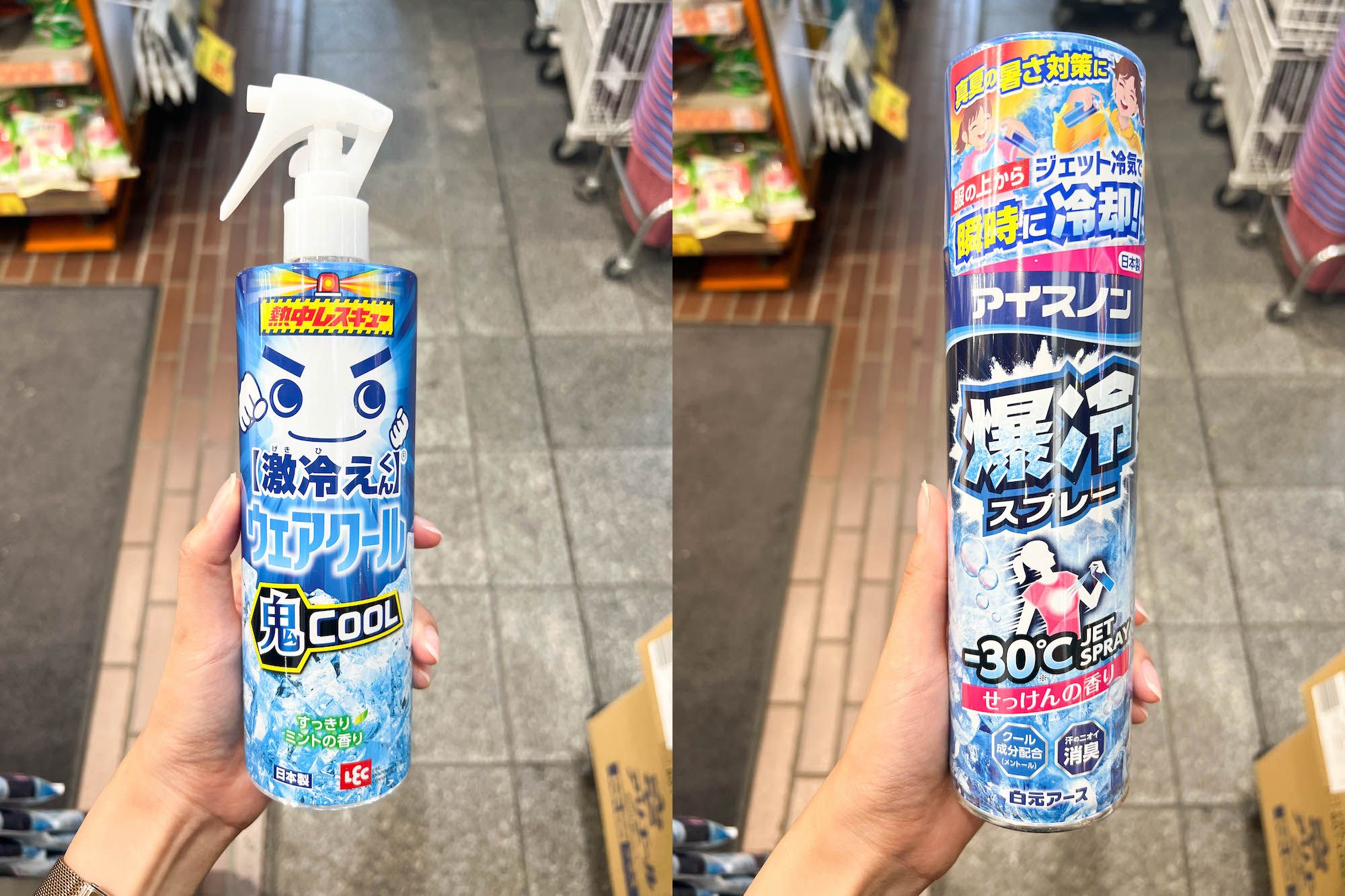 For an immediate, intense blast of cold, look no further than cooling sprays. Once sprayed, these products instantly lower the temperature of your skin to an unbelievable degree (apparently about -30°C).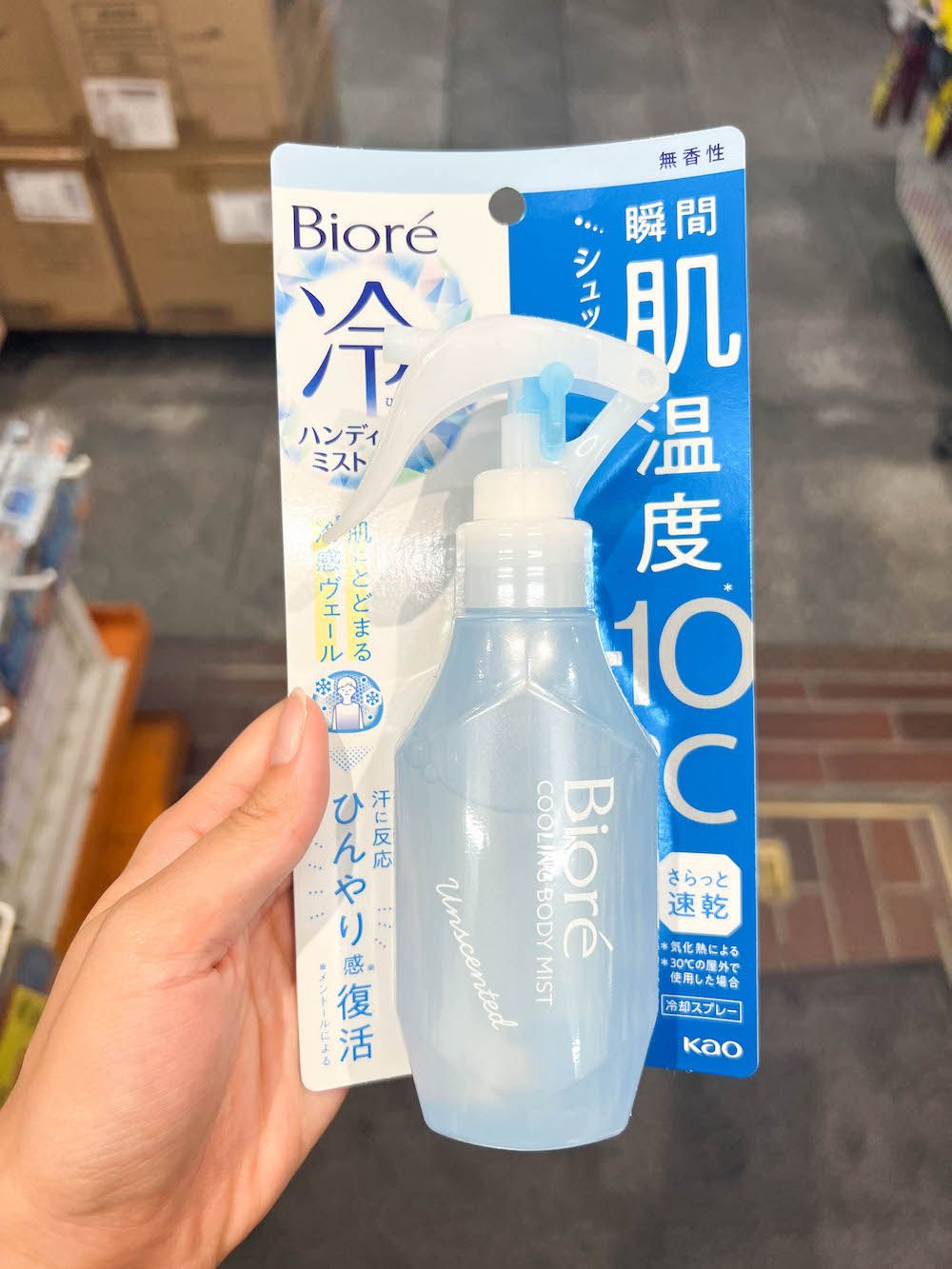 If the extreme cooling option sounds a bit too intense for you, Biore's line of cooling products offers a milder alternative. These cooling mists can lower your skin's temperature by up to 10°C while also combating sweat odor.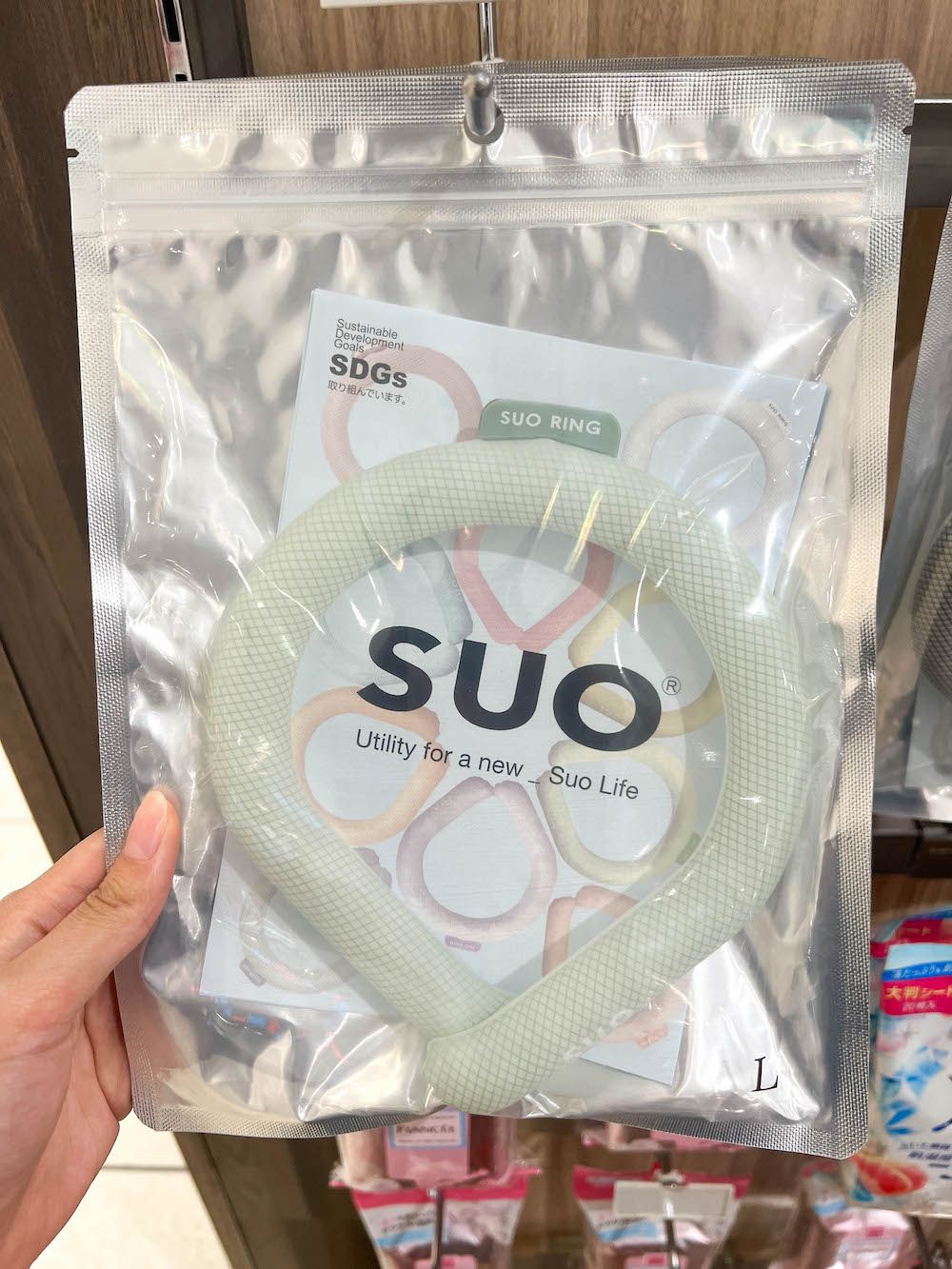 One of this year's standout trends is the use of neck cooling tubes. Scientific research suggests that keeping your neck cool can have a significant impact on your overall body temperature. All you need to do is pop these in the fridge or freezer and wrap them around your neck.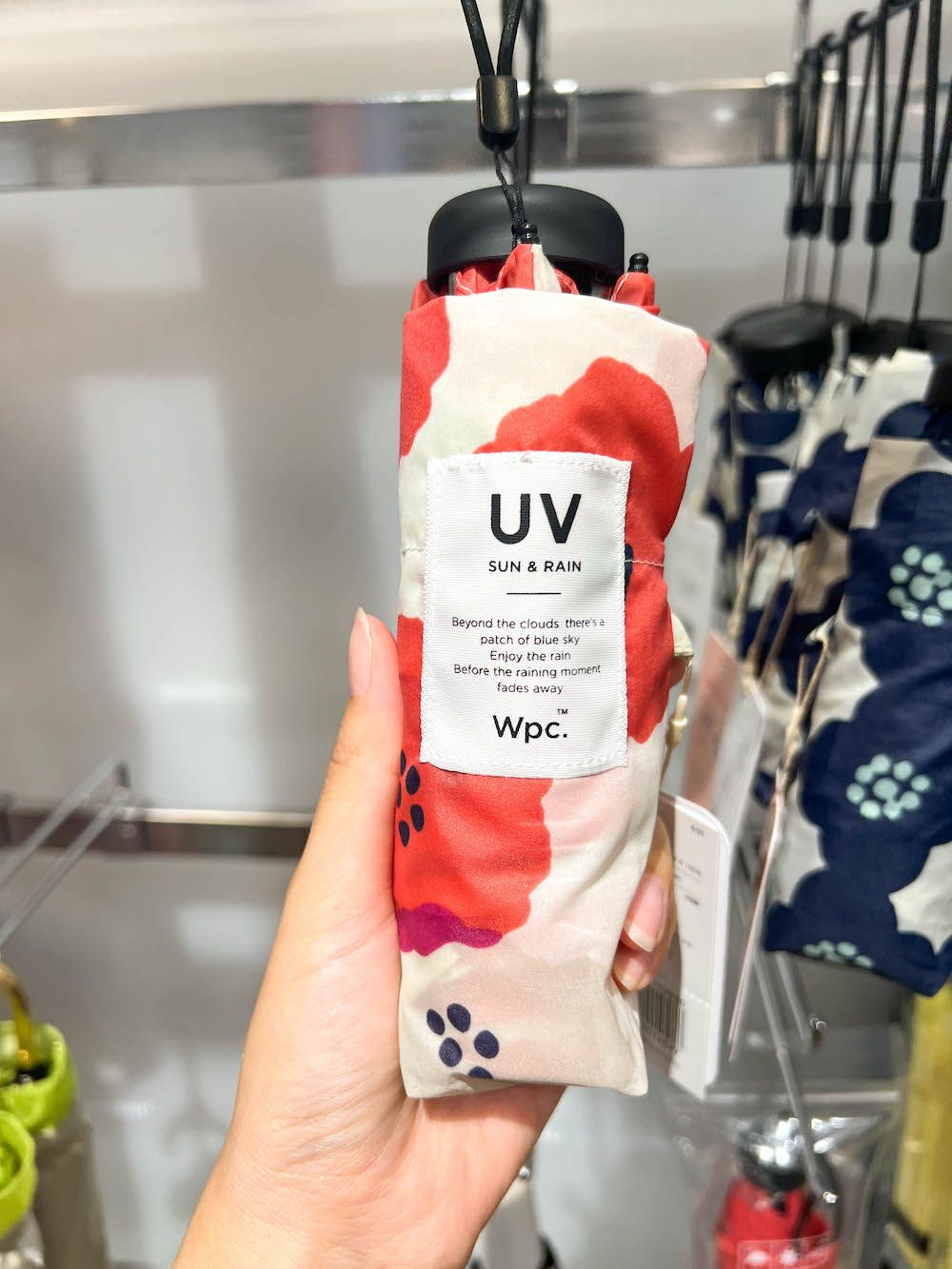 When it comes to sun protection, parasols are rising as a preferred choice, and Wpc leads the pack as the most popular brand. Available in a range of colors and patterns, they're highly functional and block up to 99.9% of harmful sun rays. The exterior reflects sunlight, while the interior absorbs it, ensuring it doesn't reach you. As a result, temperatures under the parasol can be 2-5 degrees cooler, offering a stylish yet effective way to beat the heat.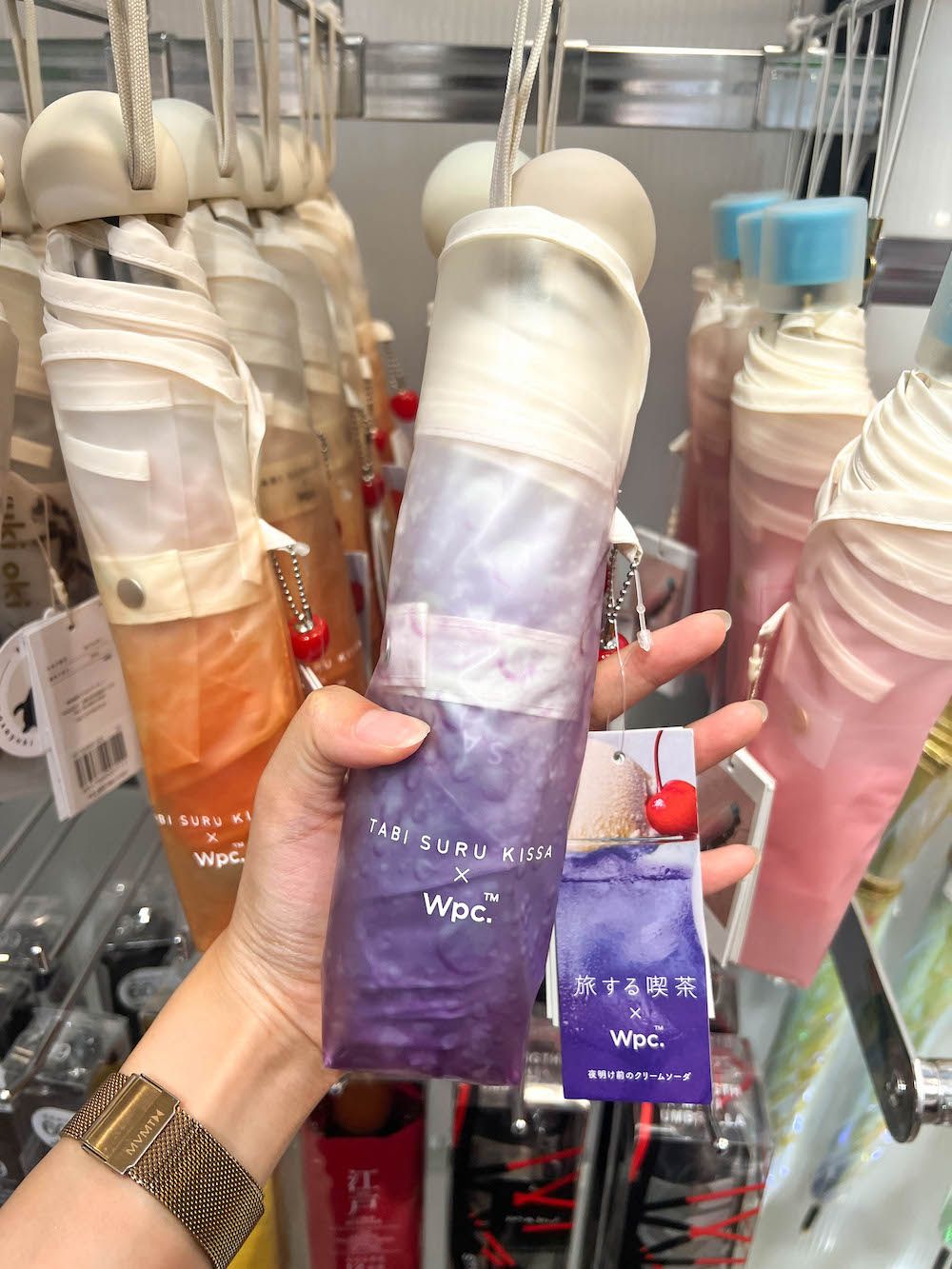 This summer, Wpc takes things up a notch by partnering with the popular café Tabisuru Kissa (旅する喫茶) for a special collaboration.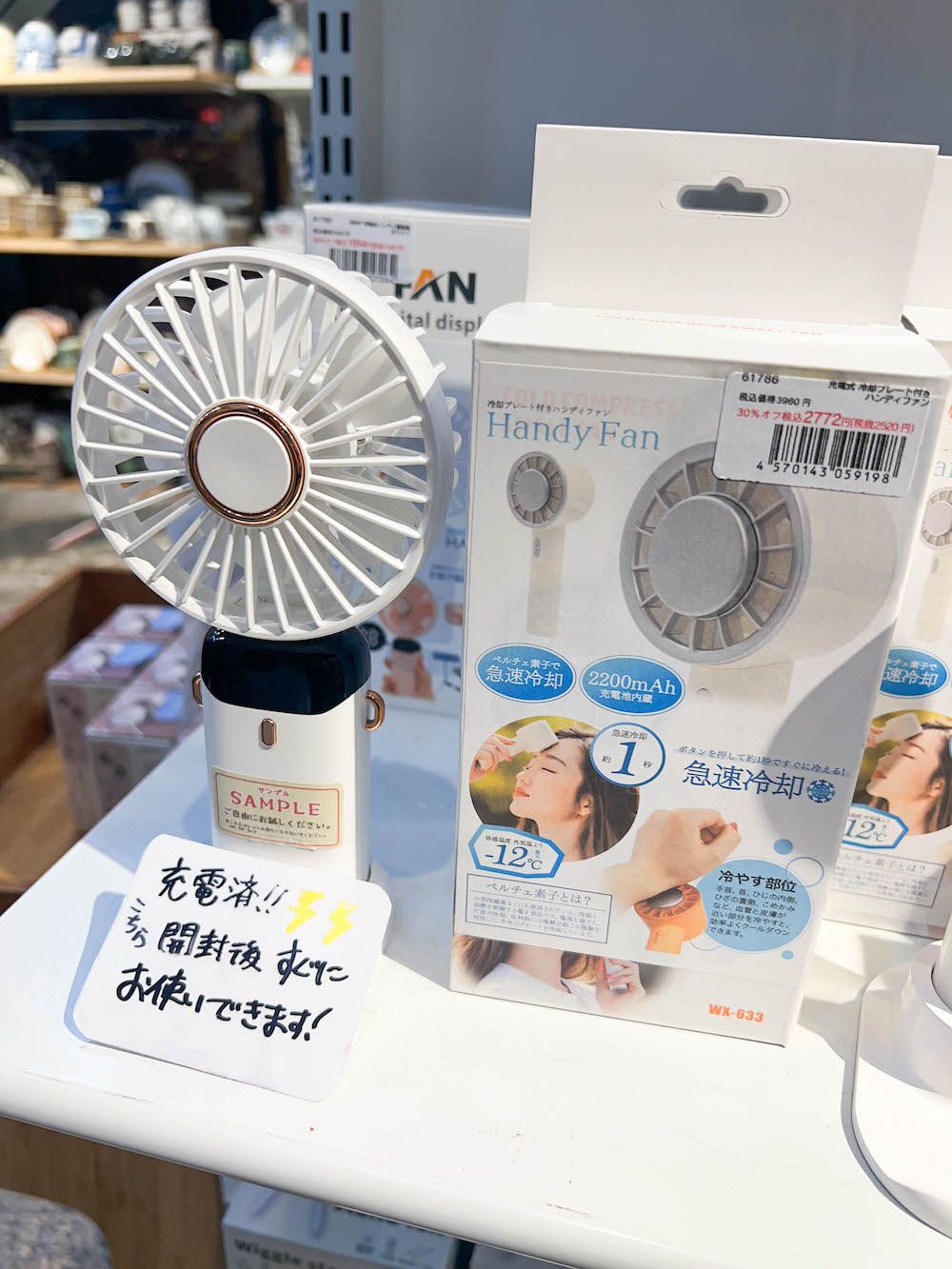 Another increasingly popular gadget is the portable mini fan. Designed for convenience, these compact devices offer a targeted burst of cool air that can make a significant difference in your comfort level.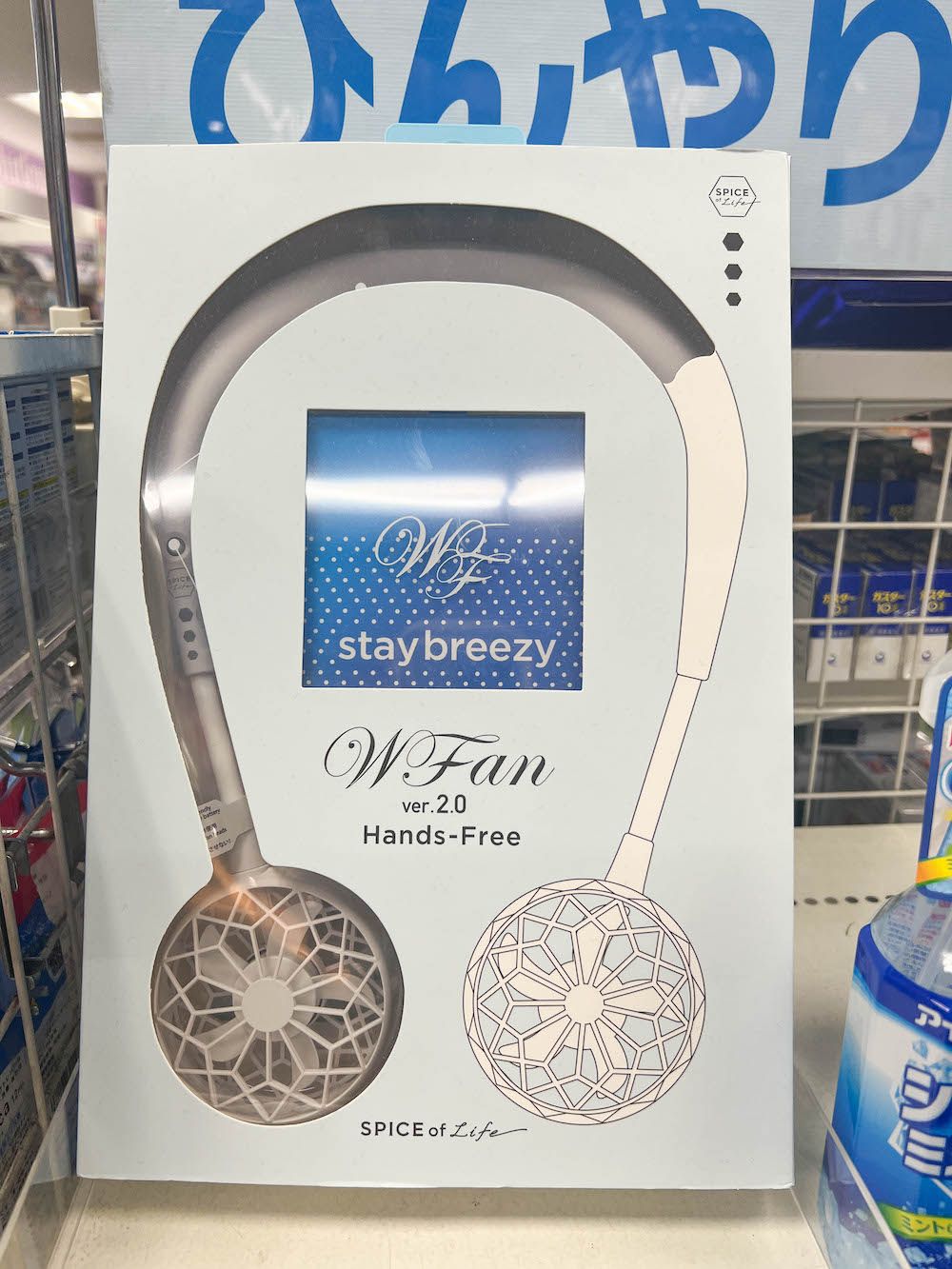 For those who prefer a hands-free experience, neck fans come equipped with fans on both sides, directing a steady stream of air towards your face.
Tackling Sweat and Odor Before Leaving Home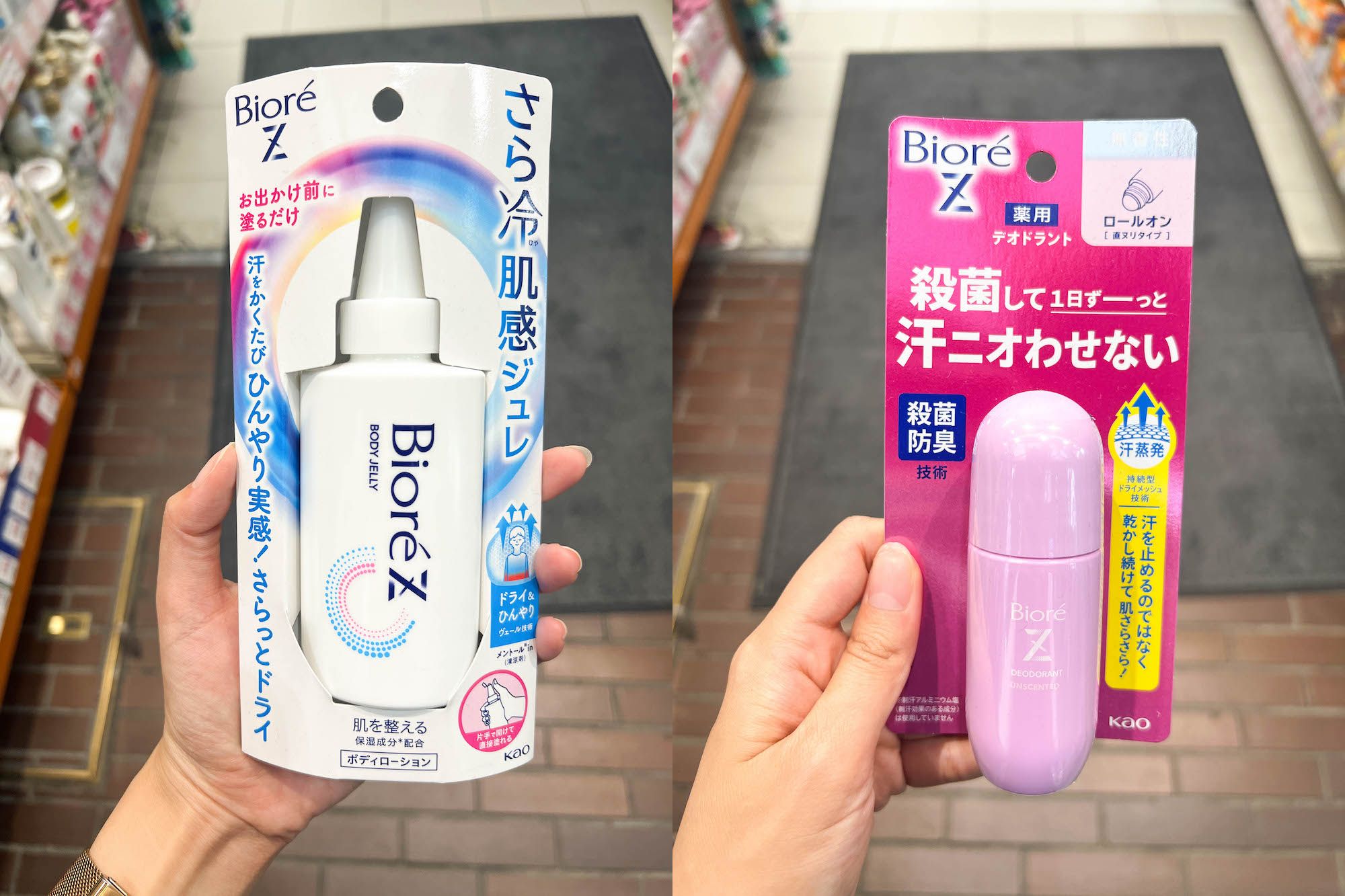 Let's face it—nobody wants to be "that person" emanating unpleasant body odor in crowded trains or busy stations. In Japan, complaints about "sweat smell" and "body odor" are all too common. The following products will help tackle odor even before you step out of your home.
On the left is Biore's Body Jelly formulated to activate upon contact with sweat. Not only does it keep you cool, but it also controls skin greasiness. On the right is a roll-on deodorant designed to target the bacteria responsible for causing body odor. While it doesn't prevent sweating, it does ensure that any sweat produced doesn't stick to your skin or create an unpleasant smell. One application is all it takes for day-long effectiveness.
Sunscreen: An Indispensable Item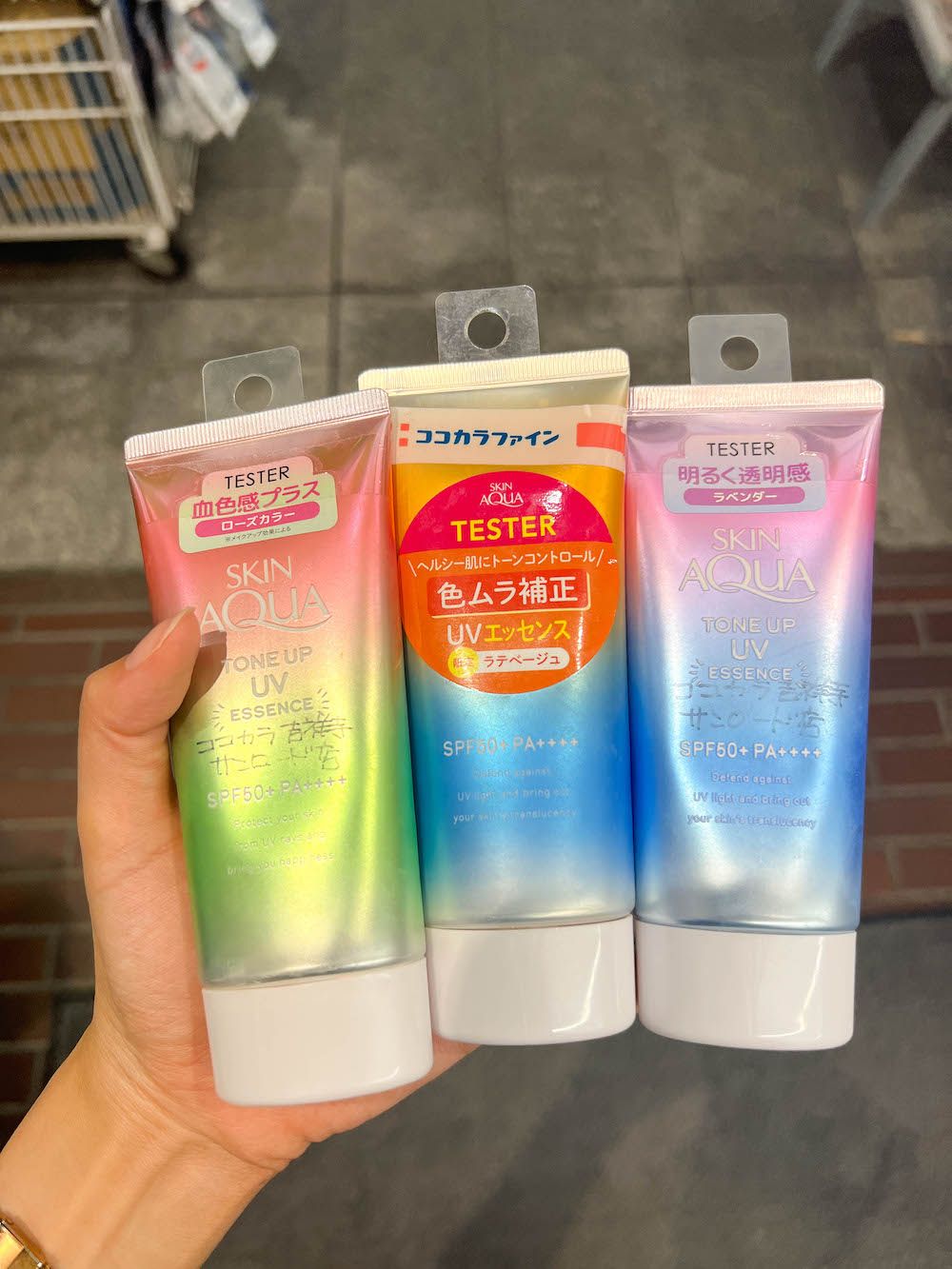 In today's world, neglecting sunscreen isn't just a beauty blunder—it's a health risk that could lead to skin cancer.
A perennial favorite among women, Skin Aqua Tone Up UV Essence SPF50+ PA++++ offers various shades to match your desired skin tone. It doubles as a brightening base, providing maximum sun protection without a sticky residue.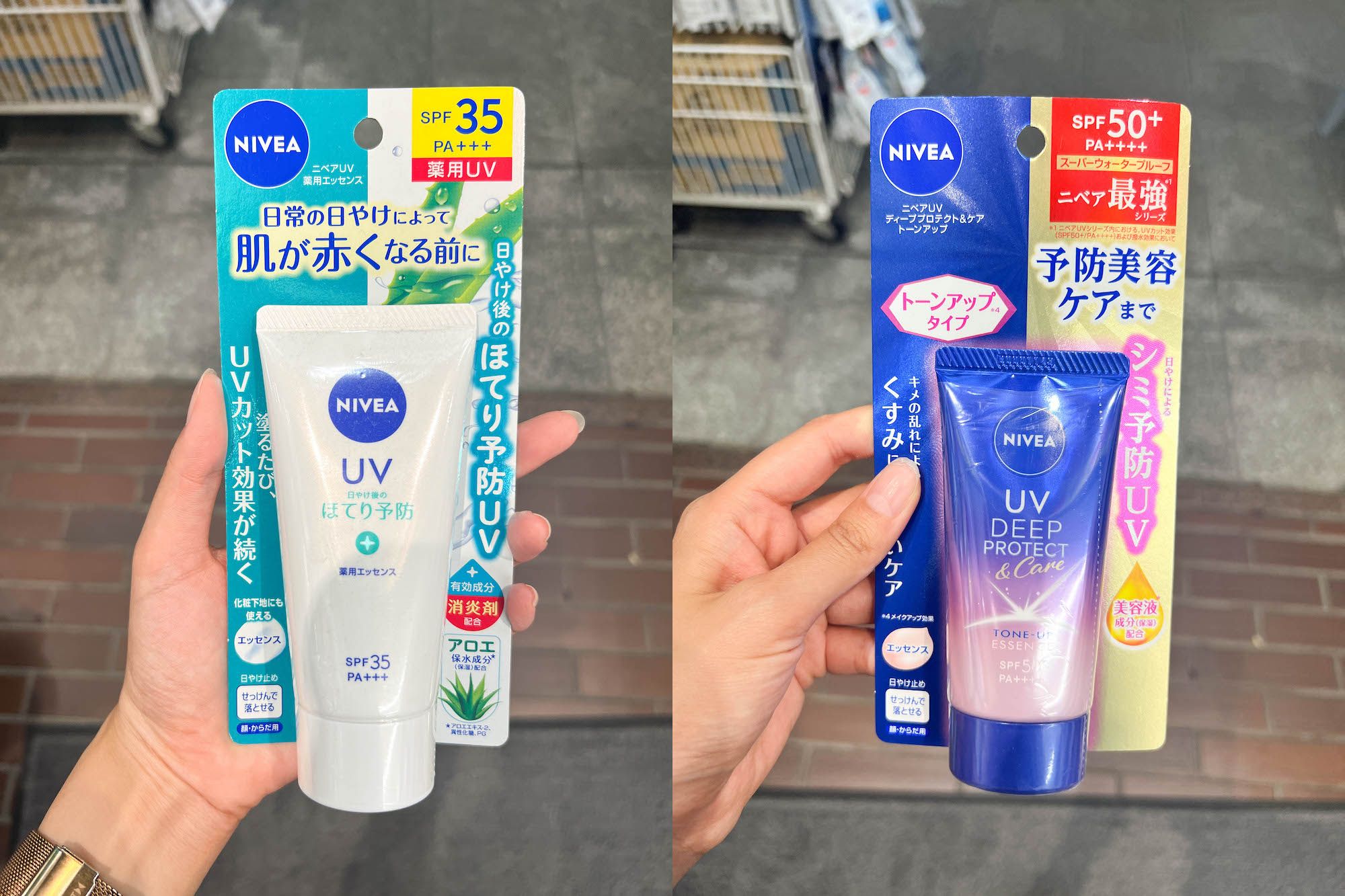 NIVEA products are another crowd favorite.
On the left is NIVEA Sunscreen with Aloe Vera (SPF 35 PA+++). Infused with soothing aloe vera, this SPF 35 PA+++ sunscreen shields your skin while keeping it cool and calm.
On the right, experience maximum protection with UV Deep Protect & Care Tone-up SPF 50+ PA++++. It not only guards against harmful UV rays but also hydrates the skin and prevents blemishes.
Both products are skin-friendly and easily washable with soap, offering robust yet gentle protection against the sun.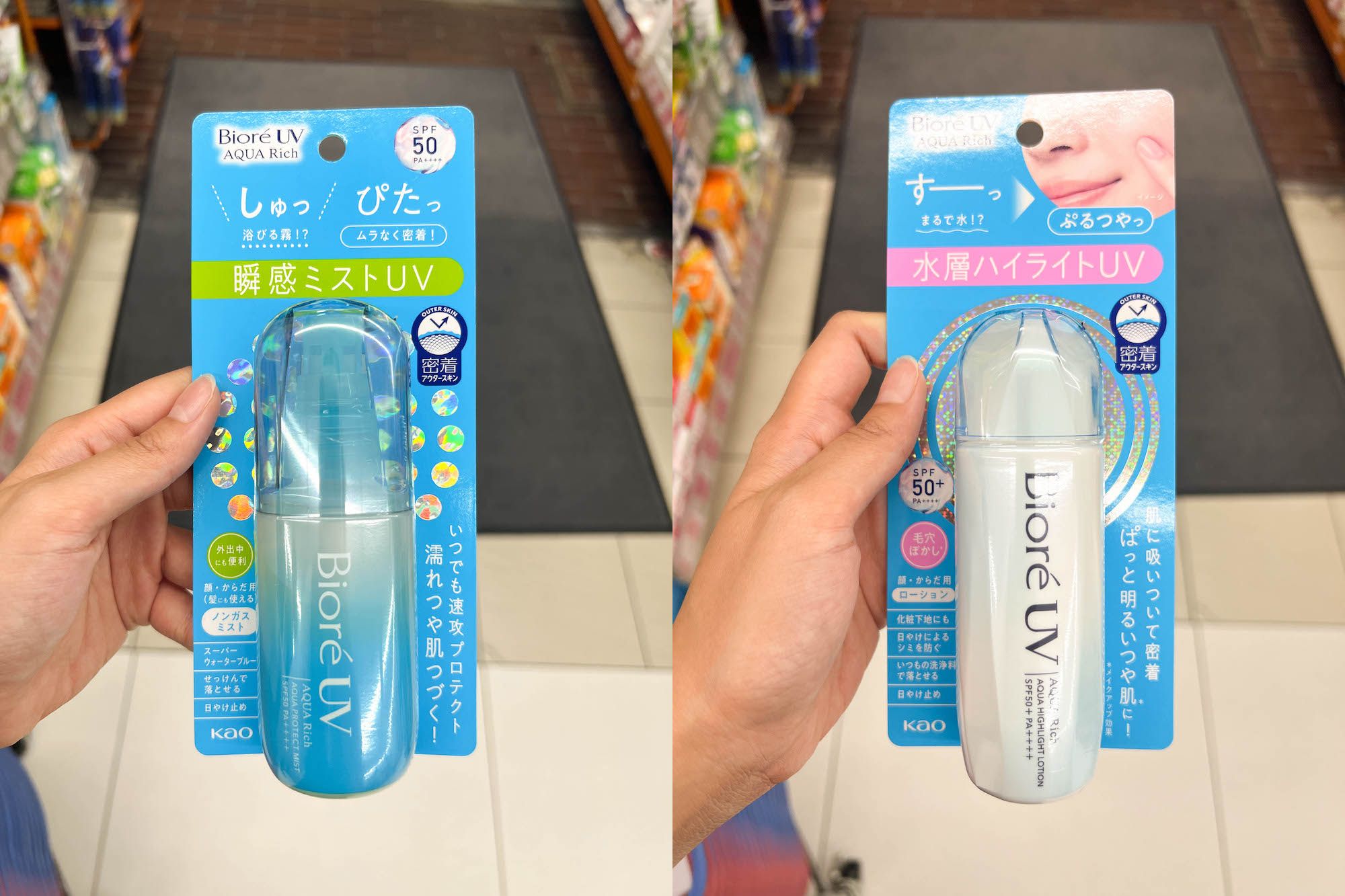 Biore's 2023 lineup of sunscreens offers innovative and convenient solutions for sun protection.
On the left is Biore UV Aqua Rich Aqua Protect Mist SPF50 PA++++, a spray-on option ideal for reapplying sunscreen throughout the day. It's water-based and creates an effective UV barrier, validated by UV light experiments.
On the right is the new Biore UV Aqua Rich Aqua Hightlight Lotion SPF50+ PA++++. This watery lotion transforms into a lightweight, non-sticky layer upon application, brightening skin tone and minimizing pores. Both products are essentials for all-day, advanced sun protection.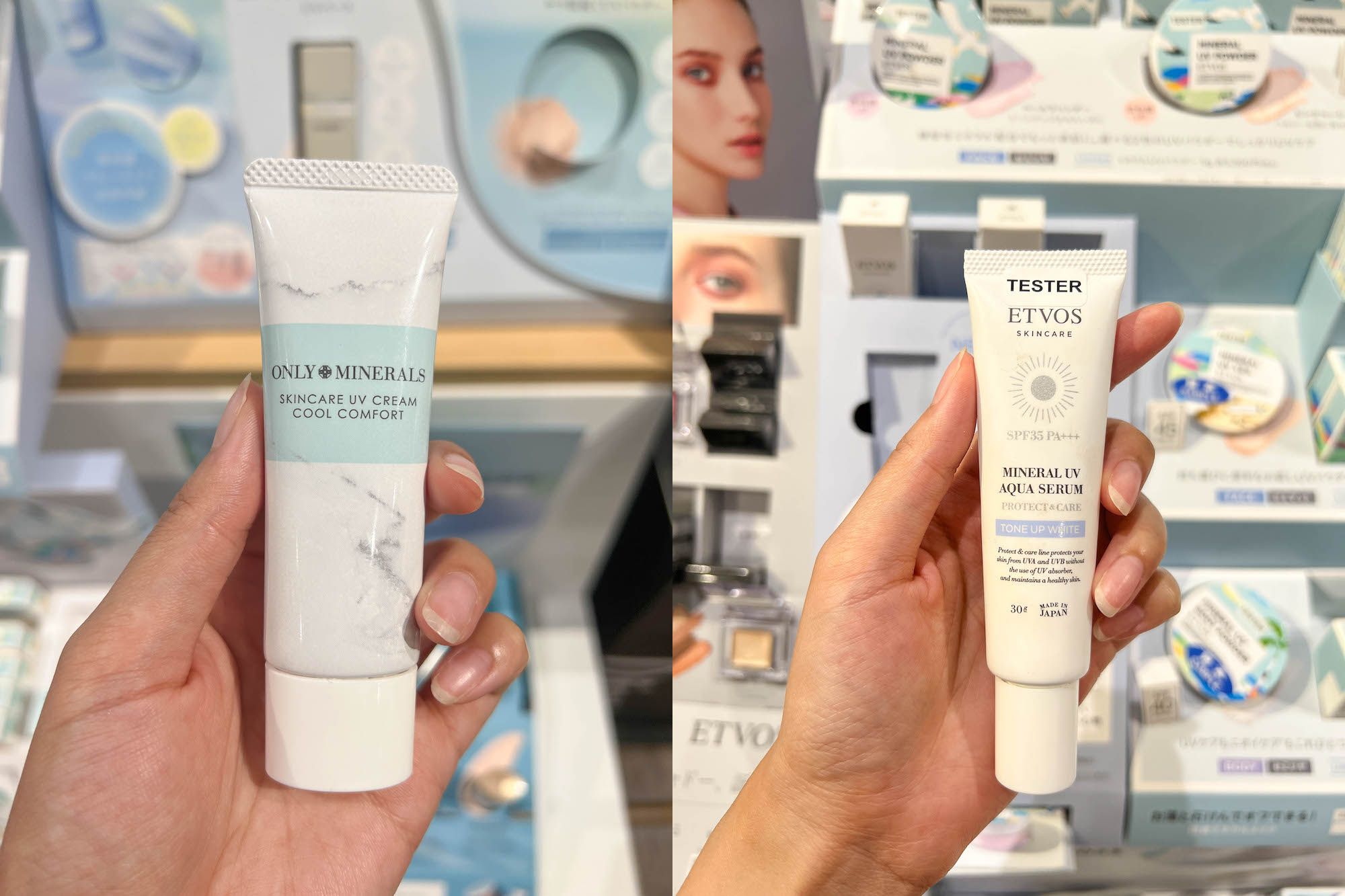 Organic cosmetic brands are also stepping into the sunscreen arena.
Only Minerals Skincare offers UV Cream Cool Comfort, designed with cosmetic benefits in mind.
ETVOS, on the other hand, features Mineral UV Aqua Serum Protect & Care Tone-Up White SPF35 PA+++, a dual-purpose sunscreen and skincare product. It contains serum ingredients for blemish prevention and is gentle on the skin. Both products merge sun protection with skincare benefits.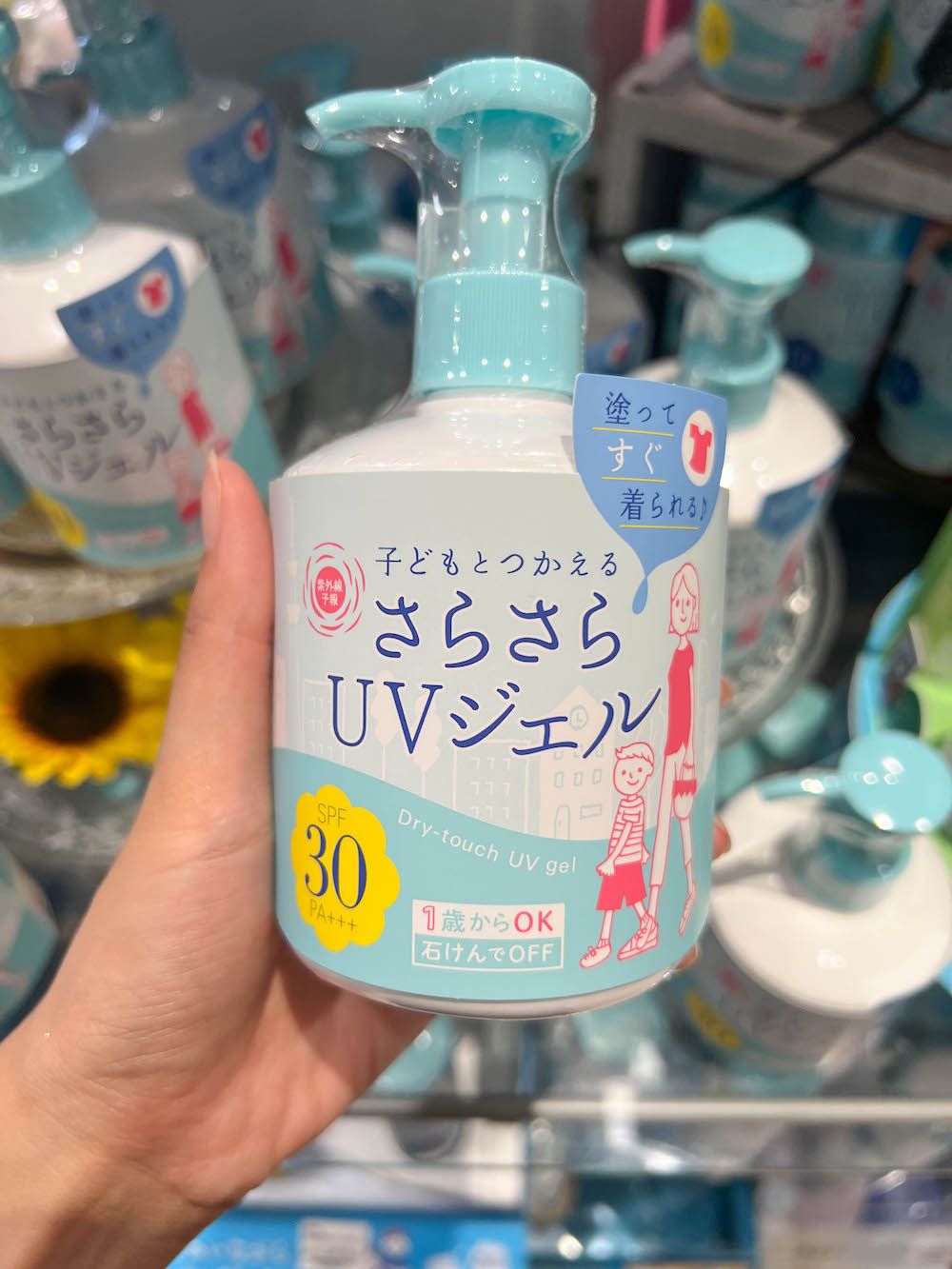 The Dry-touch UV Gel SPF 30 PA+++ comes in a large pump bottle suitable for the whole family, from one-year-olds to adults. Its non-greasy gel formula allows for quick application, letting you dress immediately without waiting for it to dry. Ideal for full-body coverage, it's a one-stop solution for family-wide sun protection.
Sunscreen Supplements: Protection from Within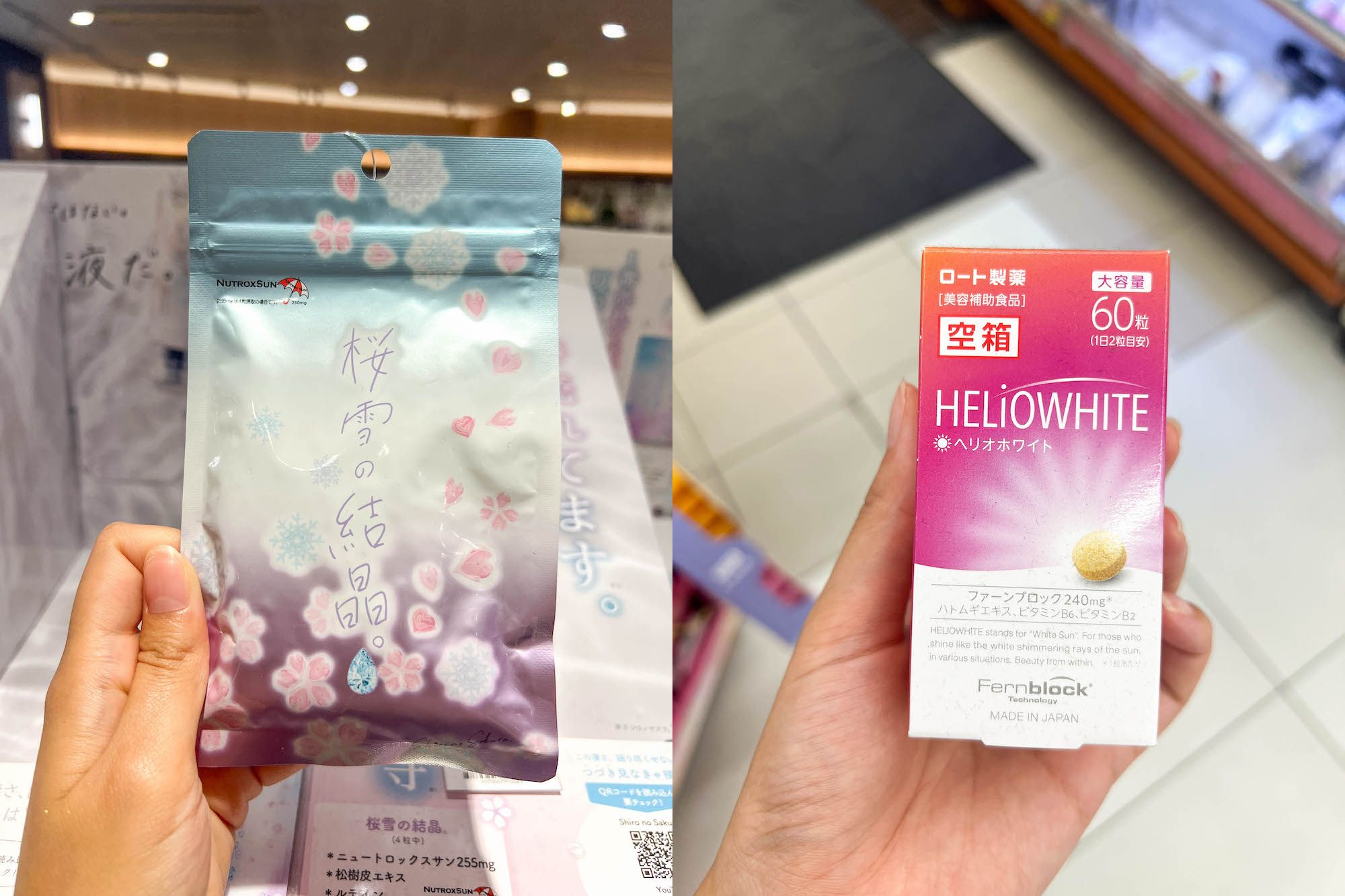 For those looking to fortify their sun protection strategy, consider adding sunscreen supplements to your regimen. These supplements aim to lighten skin and inhibit melanin production, making it harder for the skin to darken. When topical applications don't feel like enough, a range of brands offer these supplements for internal sun protection and skin repair.
Cooling Bath Salts: Perfect Before Bedtime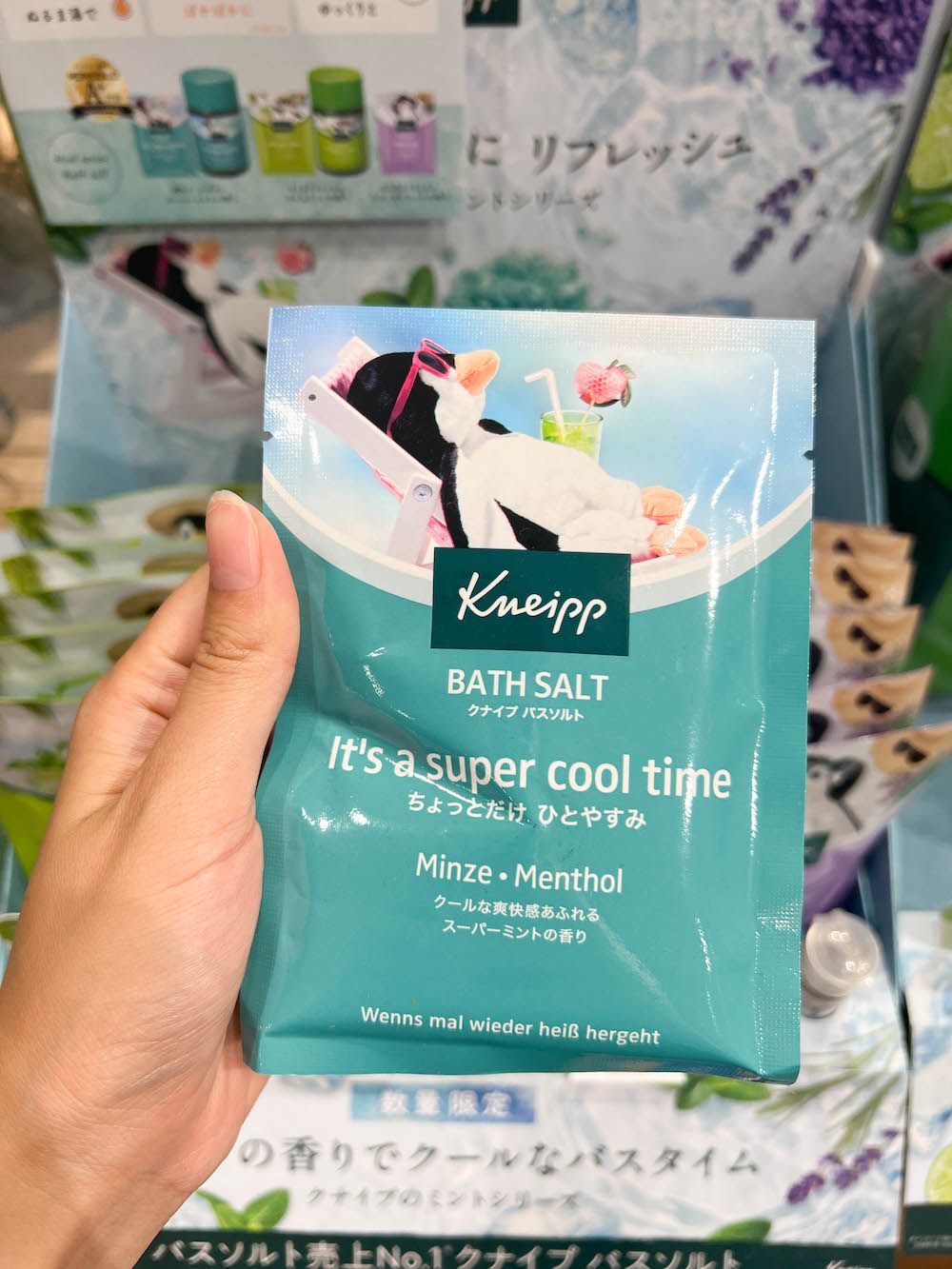 For those yearning to escape the heat, a plethora of cooling bath salts are at your disposal. Kneipp, a well-known bath powder brand, has unveiled its "Super Cool Time" formula—enticing you to experience a chill like never before.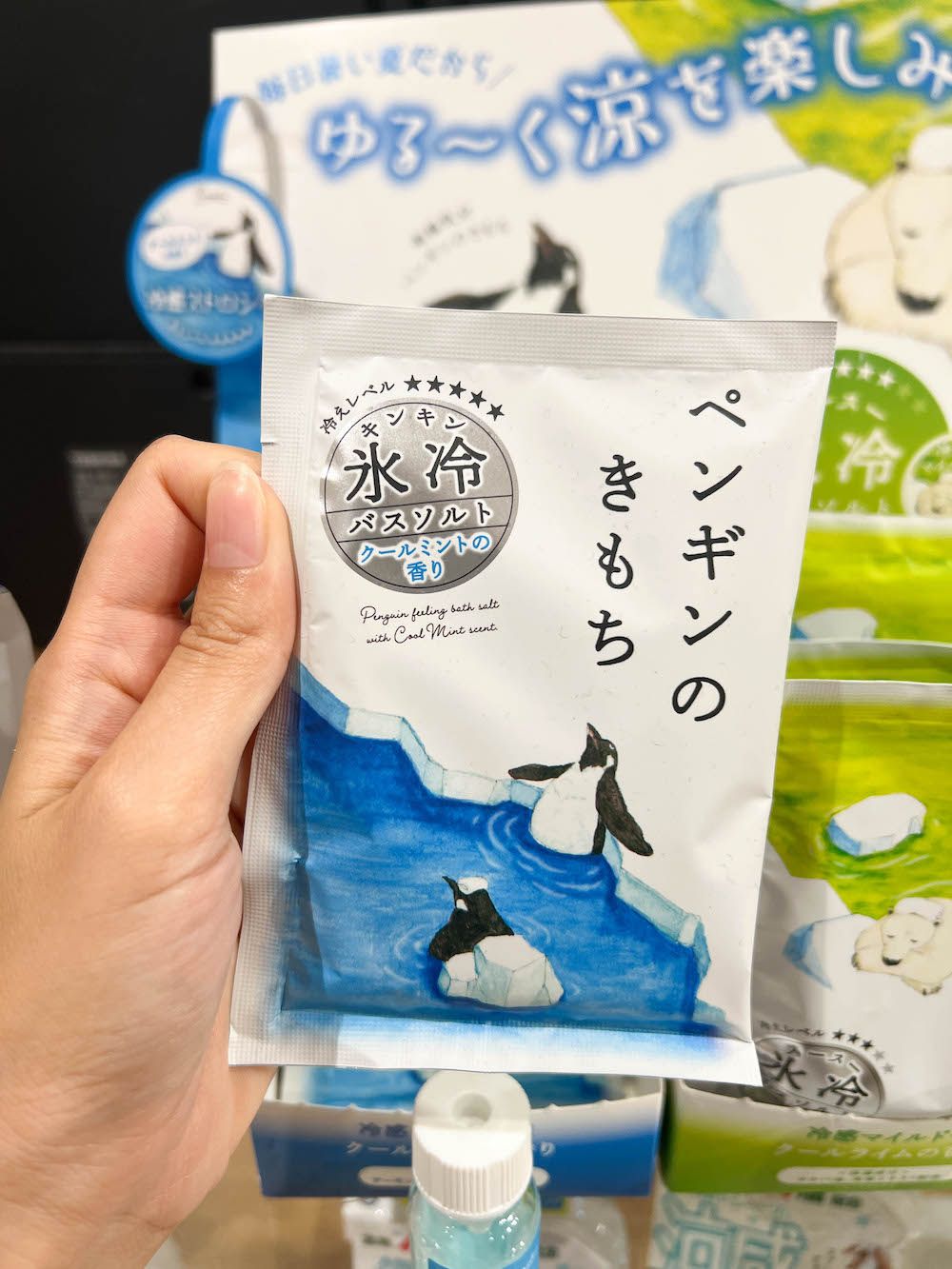 Taking cooling to an otherworldly level is Penguin's Feelings (ペンギンの気持ち), guaranteed to make you ponder just how penguins cope with the cold.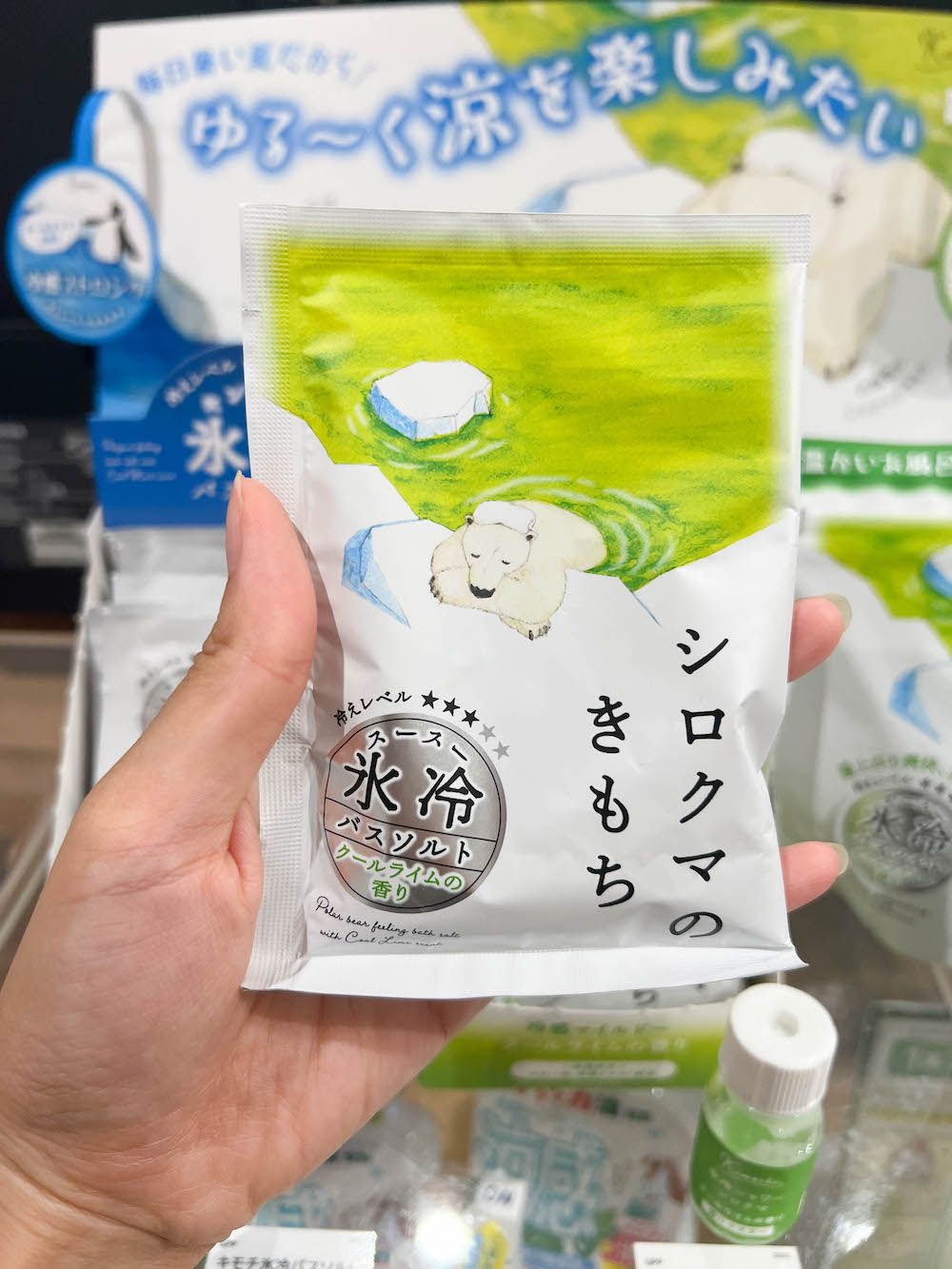 For a slightly milder chill, there's Polar Bear Feelings.
Various other brands also offer cooling bath powders, readily available at pharmacies and cosmetic stores. To truly gauge their coolness, you'll just have to try them for yourself.
Hair Products to Deal with Stickiness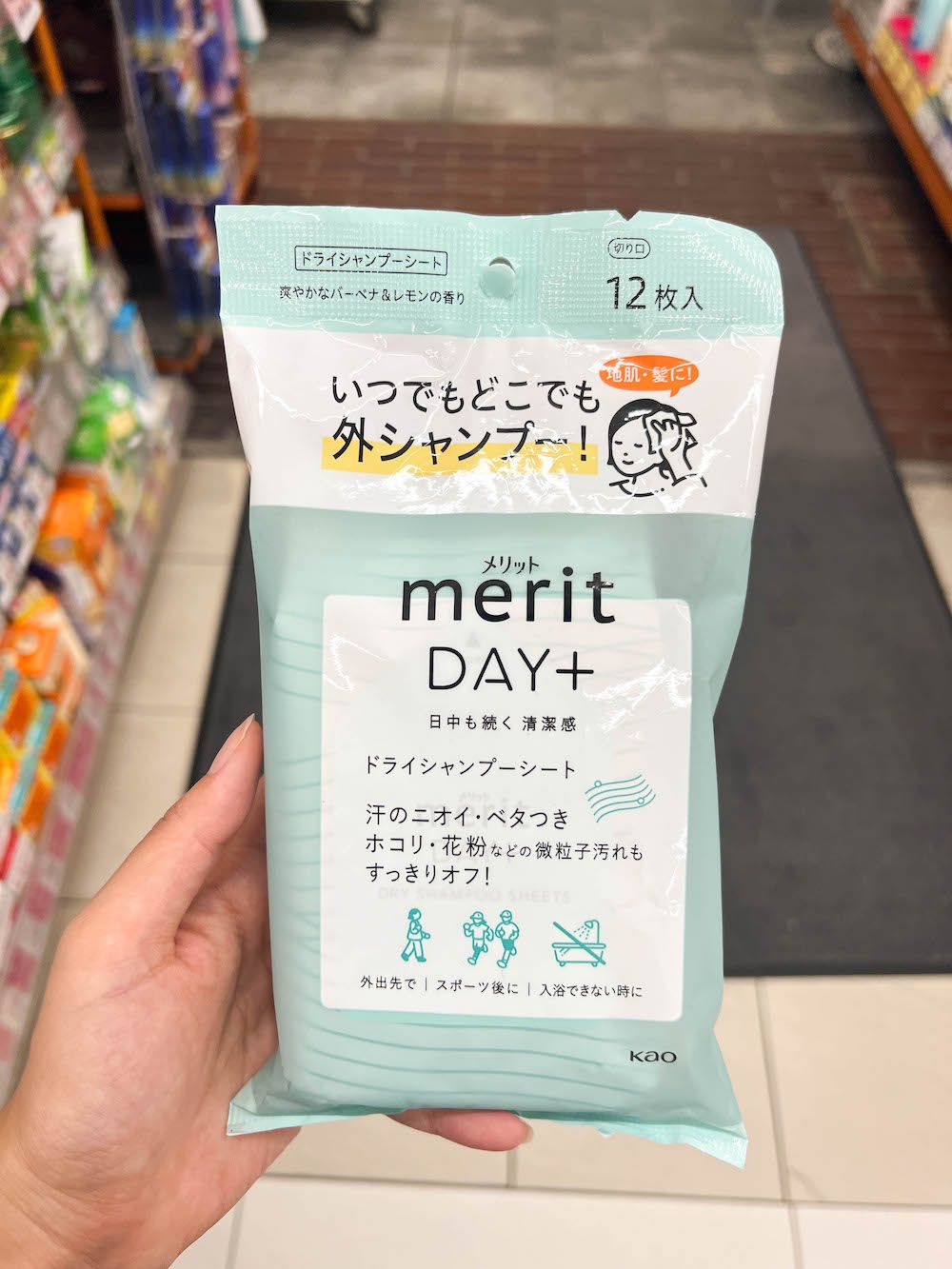 Sweaty hair can also be a summer nuisance, but fear not—dry shampoo sheets are here to transform sweaty locks back into soft, freshly-washed tresses.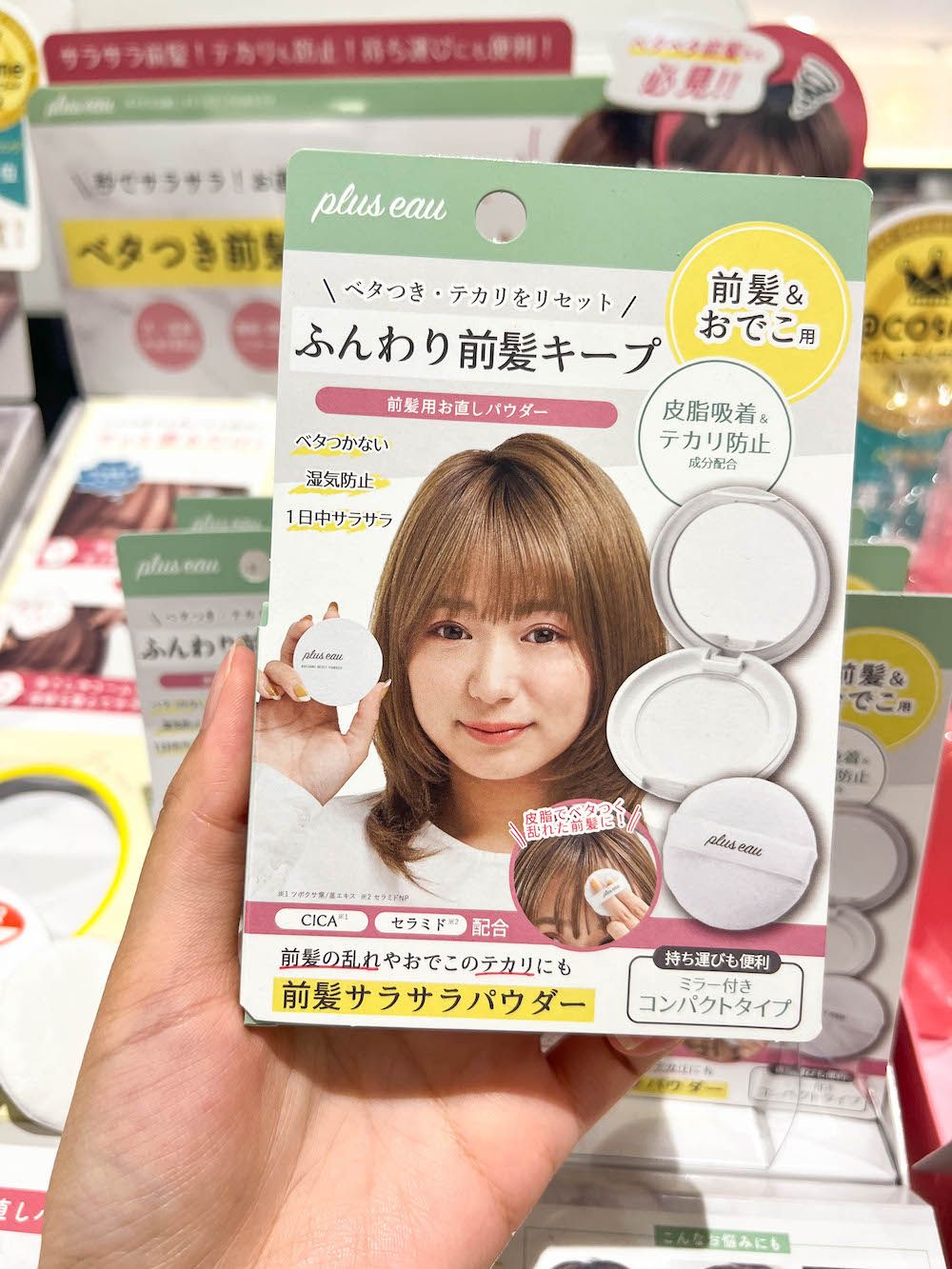 For those sporting bangs, oil-control powder is a game-changer. A quick application revives limp, sweaty bangs, restoring their original softness. Compact and easy to carry, these items are summer essentials you won't want to miss.
Other Summer Essentials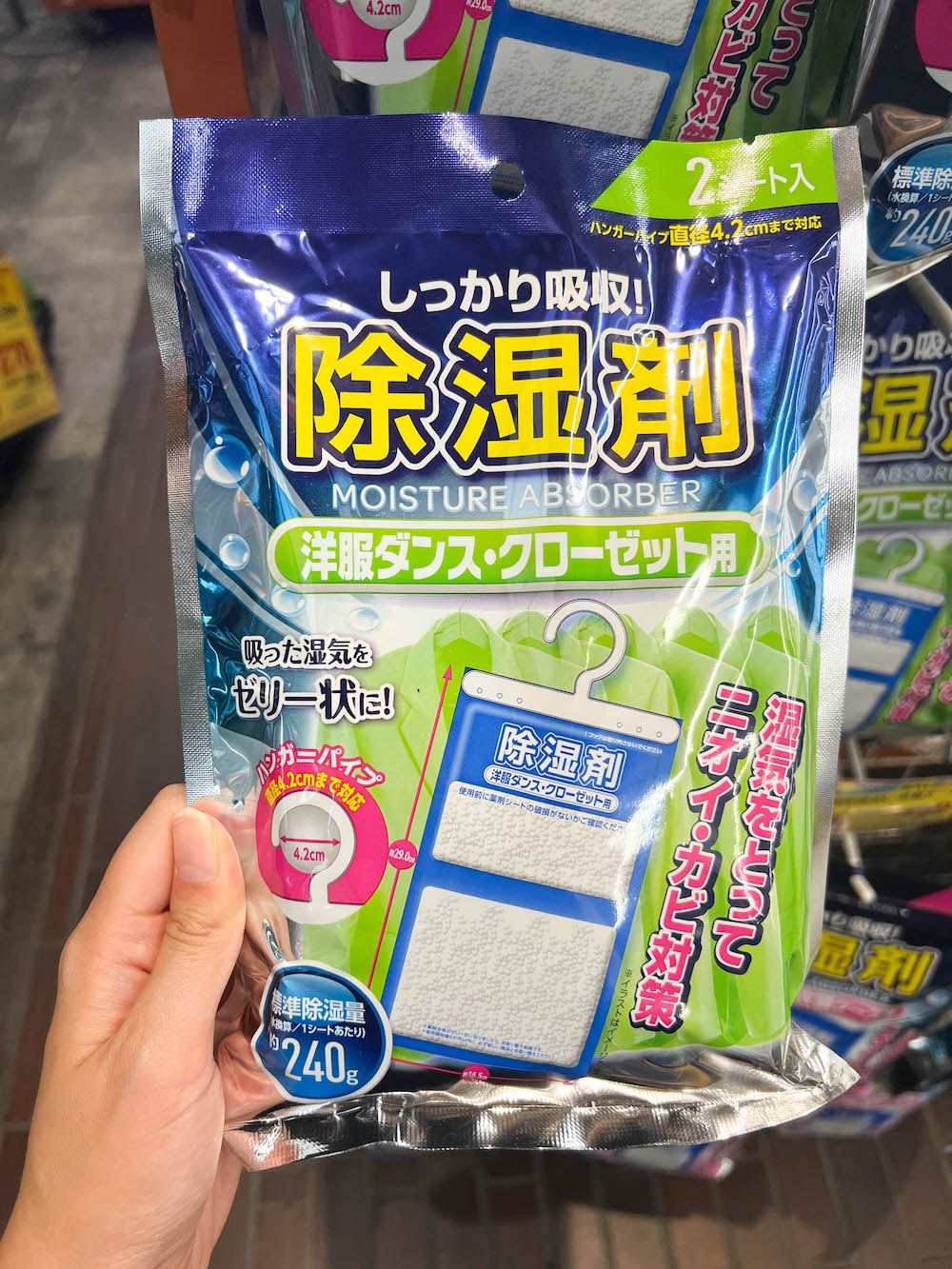 Beyond sun and heat protection, the humid Japanese summer necessitates other essentials. Wardrobe desiccant hangers are a must-have, guarding your clothes against mold and dust mites. These are especially useful to slip into your suitcase if you're traveling to Japan.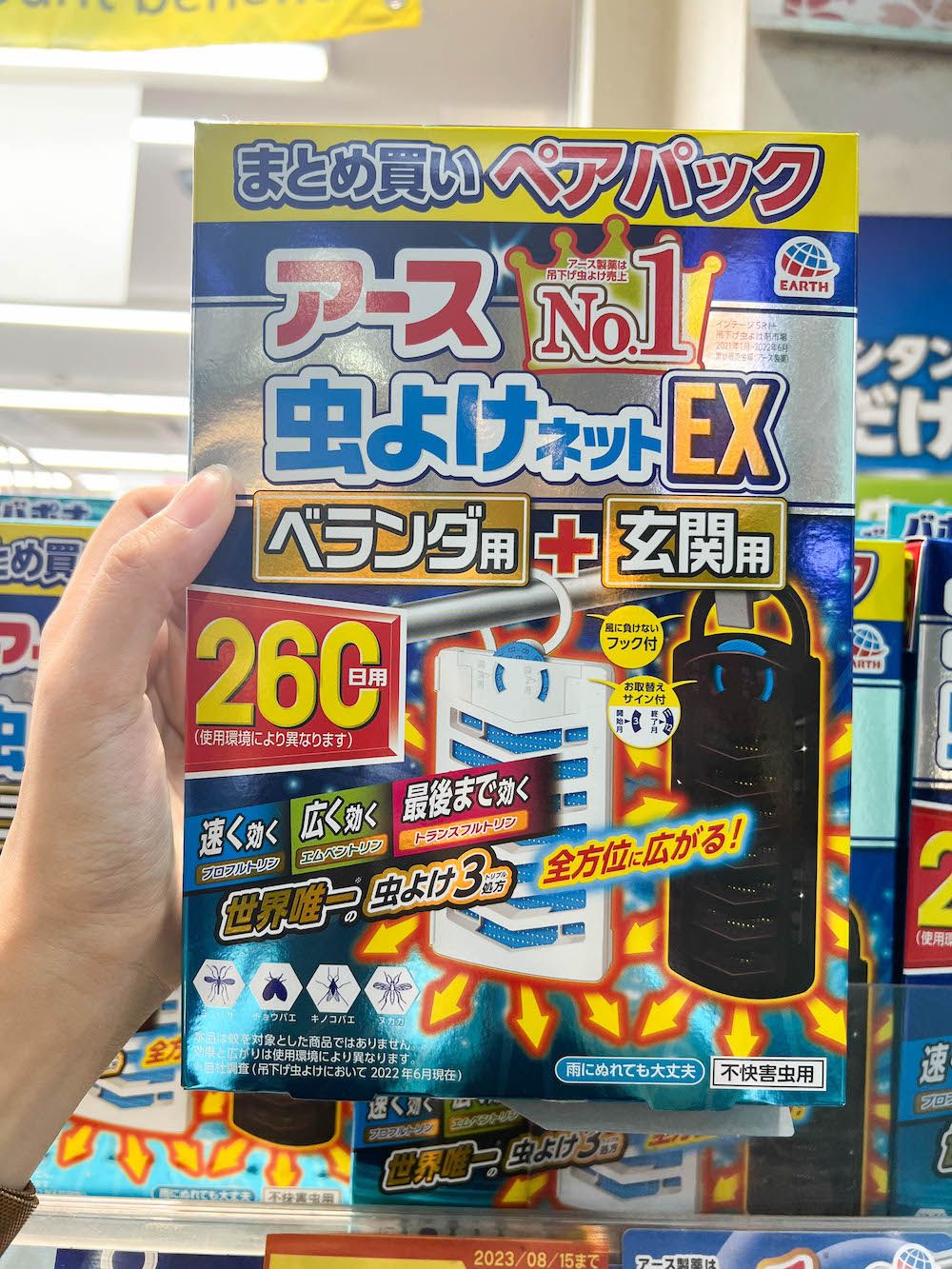 With summer comes an uptick in insect activity. Consider door-hanging insect repellents, ideal for campers or those staying in bug-prone areas. These can last up to 260 days, offering prolonged protection.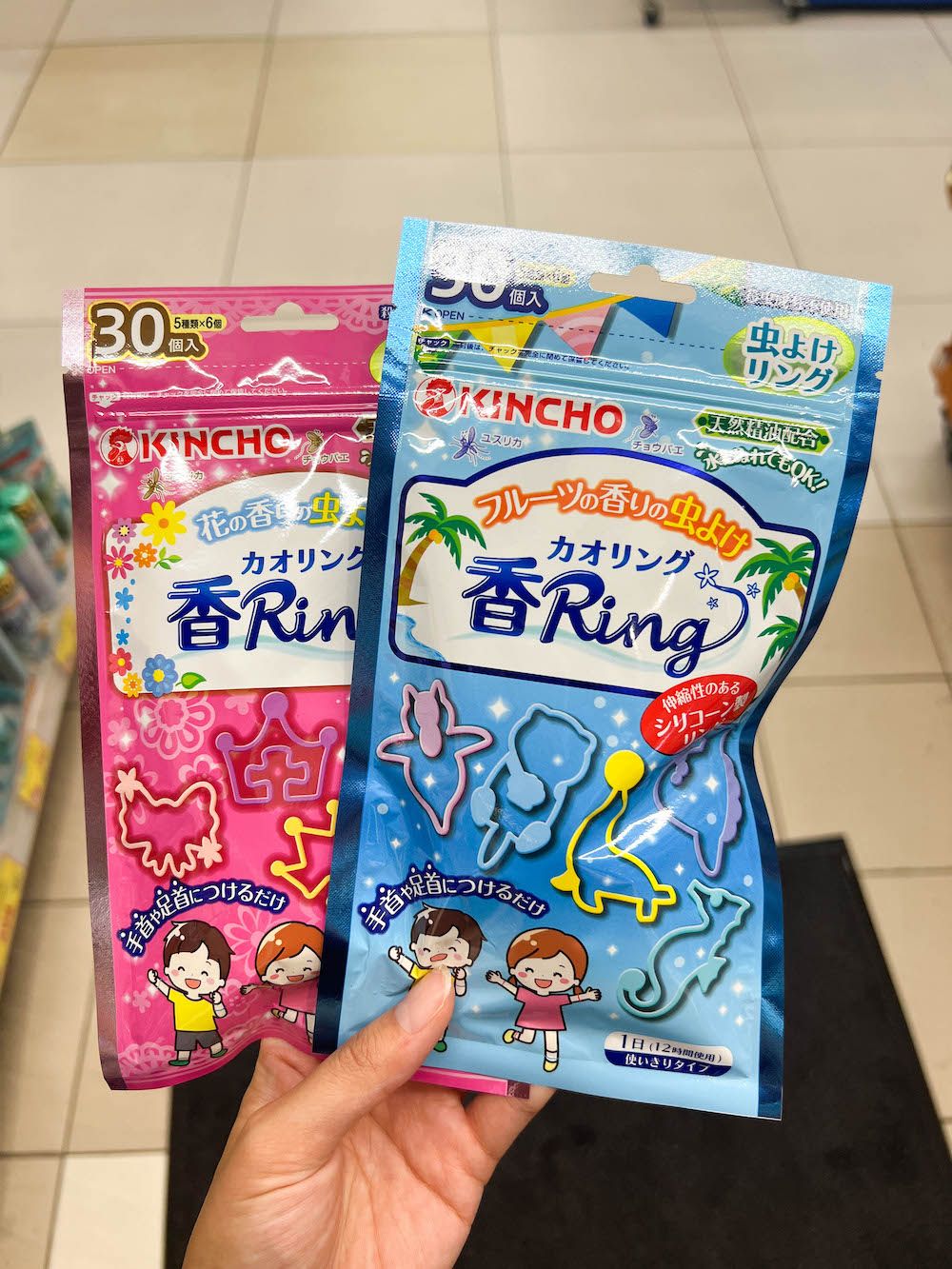 For children, insect-repellent bracelets offer 12 hours of protection and come in fun patterns and colors.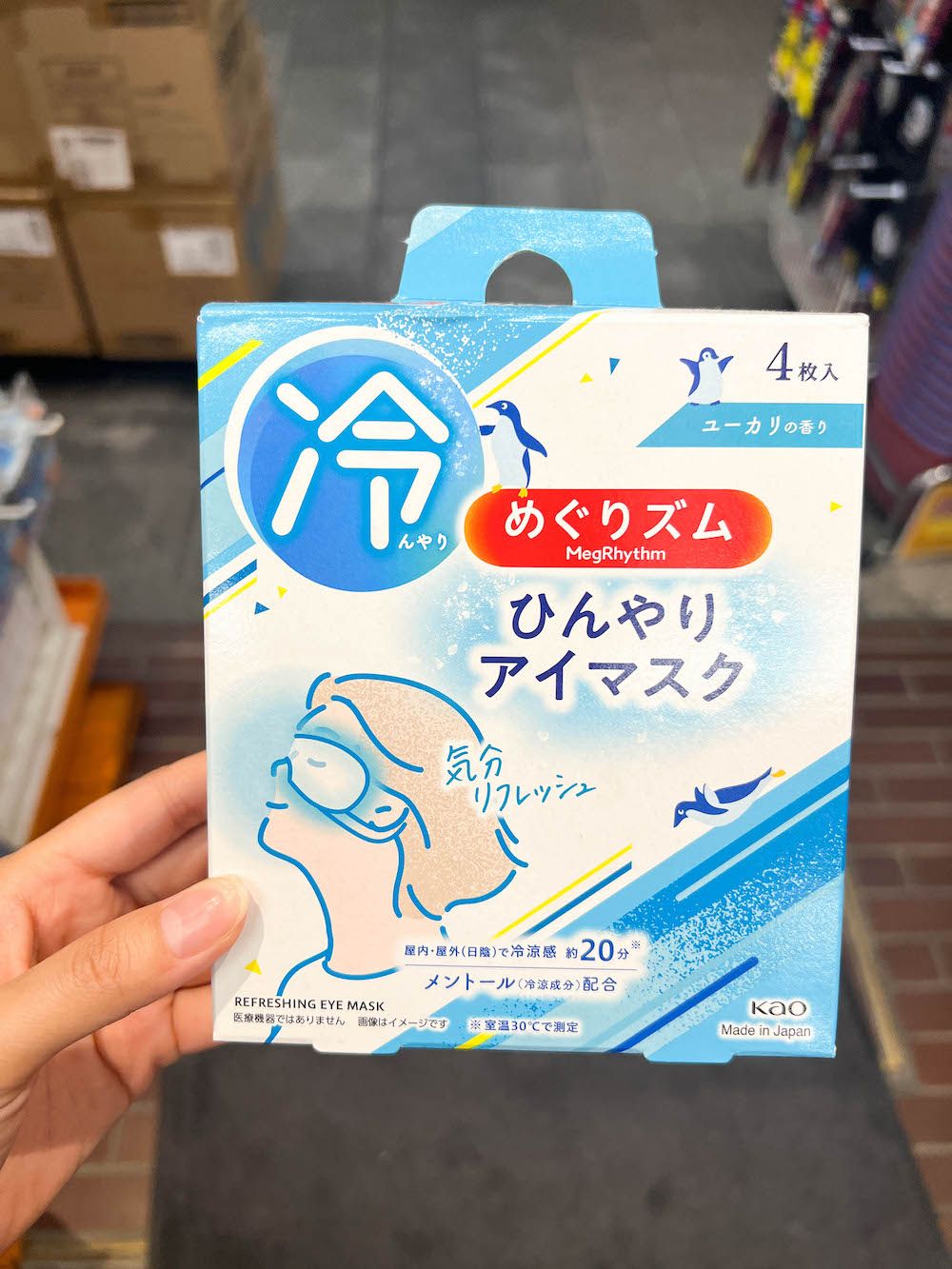 To cap off our list, if the summer heat affects even your sleep, check out refreshing eyes masks from the trusted brand MegRhythm. They offer a refreshing way to combat the heat right down to your eyelids.
Navigating a Japanese summer? We hope this guide helps you beat the heat while you explore. All the products mentioned are readily available at general stores, drugstores, or cosmetic sections in Japanese department stores. Beyond these handy goods, never underestimate the importance of staying hydrated. Water is your best ally in staving off heatstroke. Wishing you a safe and enjoyable summer journey in Japan!
---
Download the Ikidane Nippon App: iOS / Android
Let us know if there is something that needs to be fixed: Feedback Form