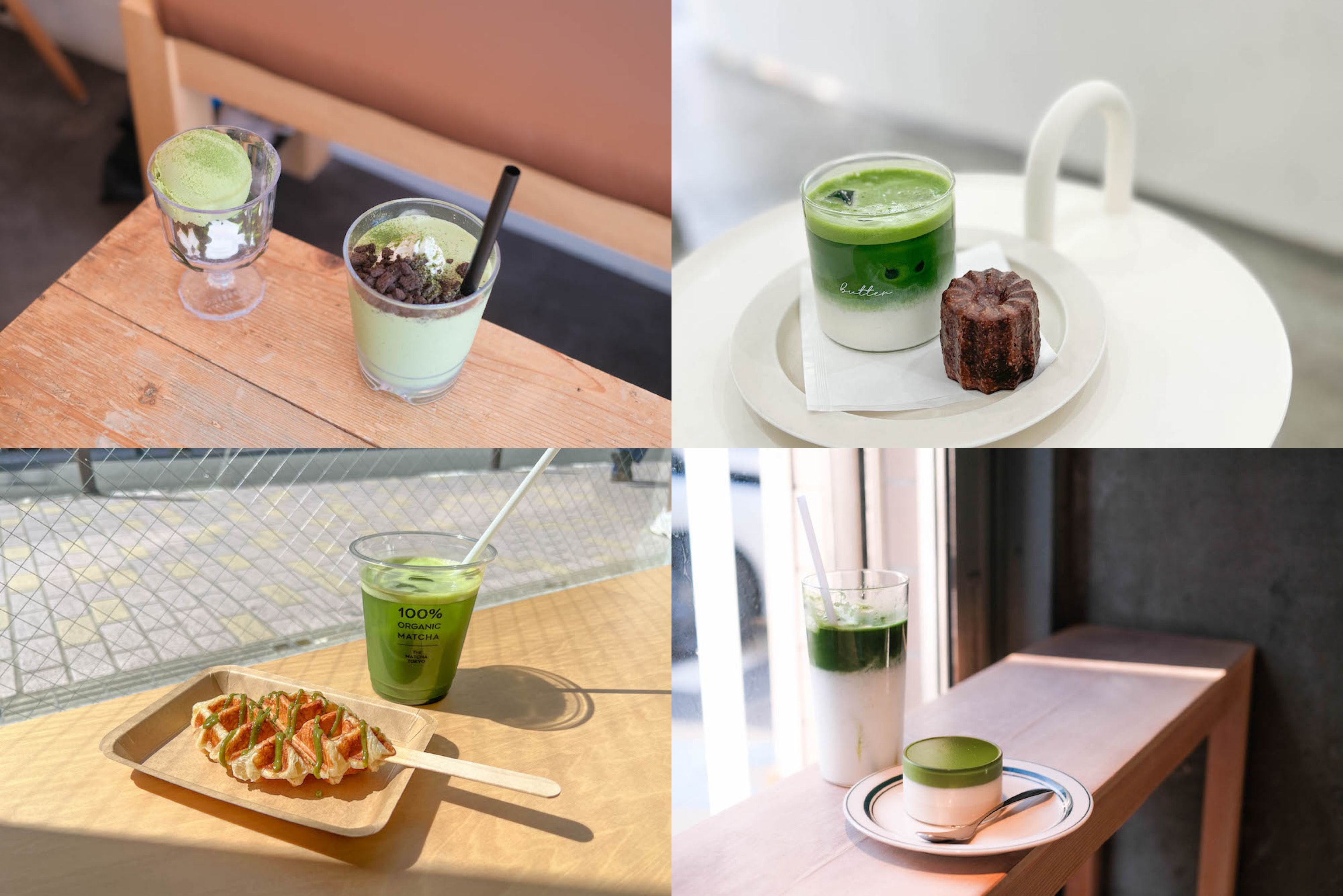 When one thinks of Japan, the first beverage that likely springs to mind is green tea. If you're someone who prefers the calming notes of matcha over the robust flavors of coffee, then Tokyo has just the spots for you. No need to wander aimlessly; we've got you covered! Not only will you be treated to exquisite tea, but each cafe also offers delectable sweets that perfectly complement your drink. Dive into this guide to discover some of the best green tea cafes in western Tokyo.
Contents
THE MATCHA TOKYO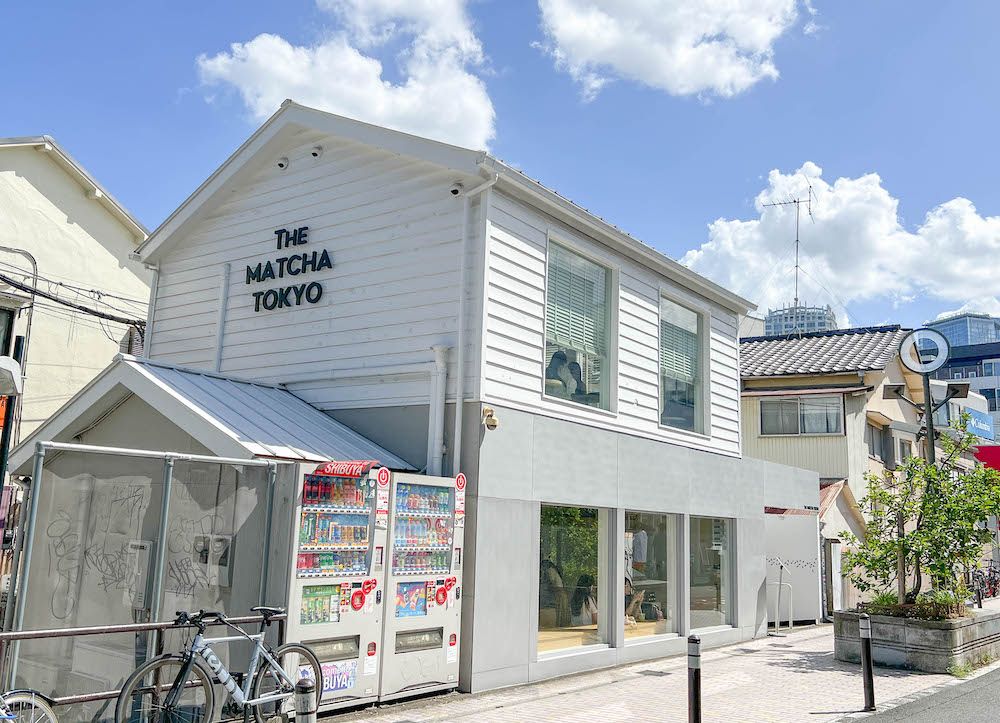 There are three branches of THE MATCHA TOKYO in the city. Today, we set our sights on its most sought-after location - Omotesando. Elegantly clad in a minimalist white, the building stands proud in the bustling Omotesando Cat Street. Even from a distance, its distinctive signboard beckons to both locals and tourists alike.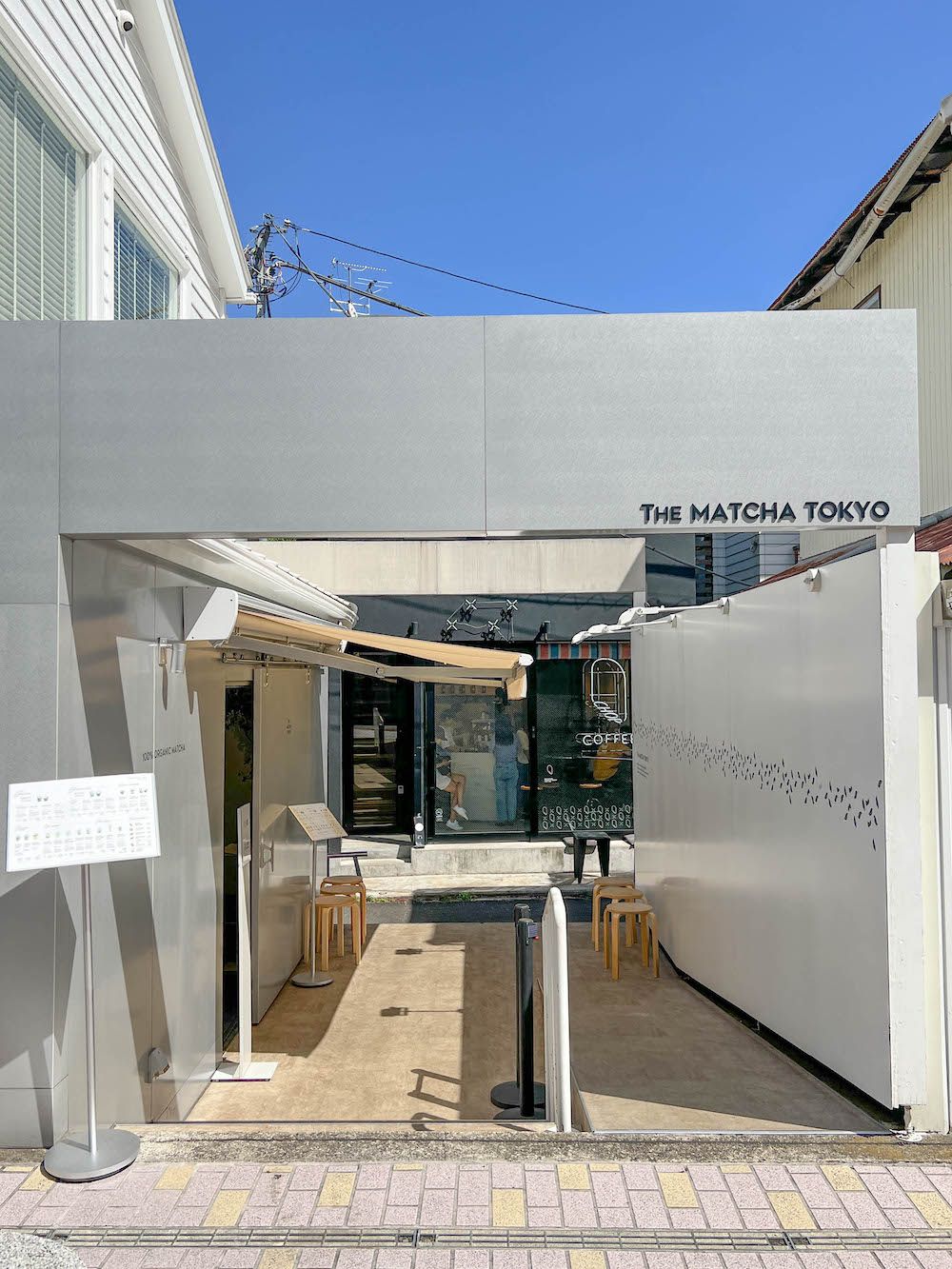 This two-story sanctuary sees a constant stream of tea aficionados, each eager for a taste of what this renowned cafe has to offer. Central to its ethos is a simple mission: to introduce the world to the beauty and depth of Japan's iconic beverage - Matcha.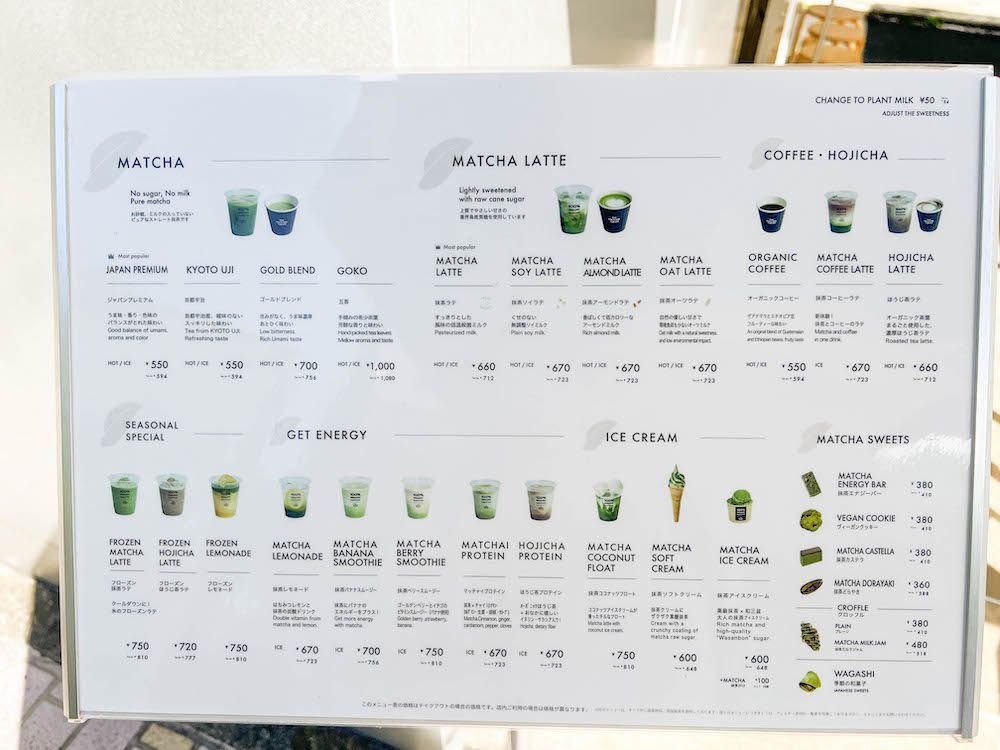 Using top-quality organic matcha, THE MATCHA TOKYO delivers both health and beauty benefits in every cup. Their diverse menu caters to traditional matcha lovers and those seeking a modern twist, with each drink freshly made to guarantee a rich matcha flavor.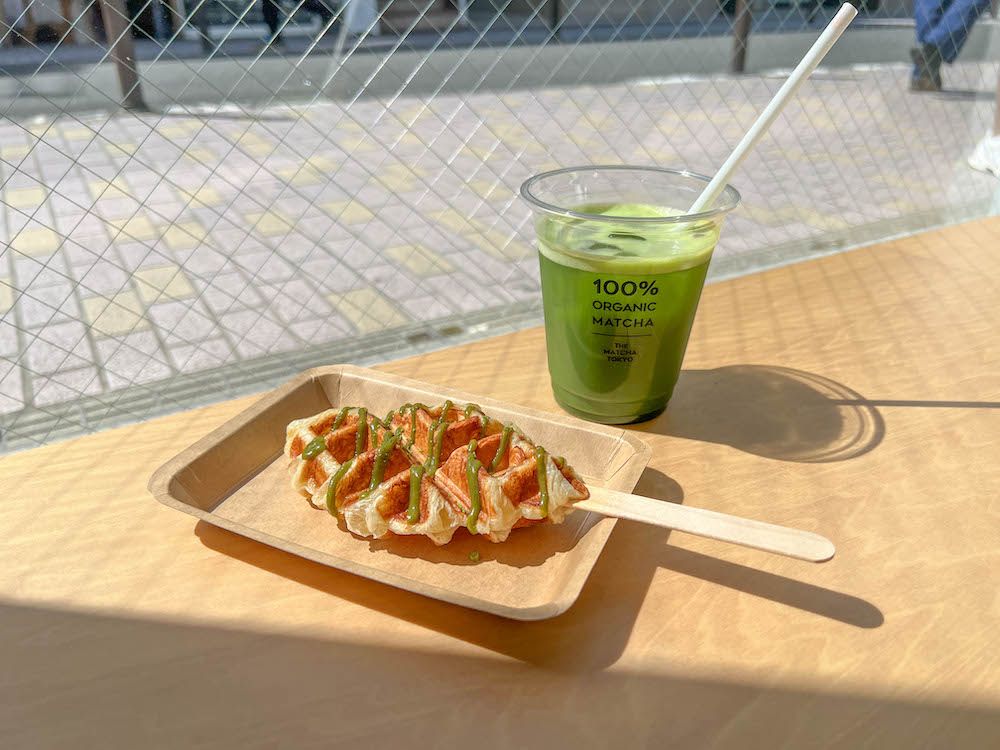 The cafe's desserts are nothing short of exceptional. The delectable waffles drizzled with green tea sauce is a match made in heaven when paired with a cup of matcha. A standout from their beverage menu is the Japan Premium Matcha Iced - a no-sugar, organic delight that promises the unadulterated flavor of rich green tea.
Official website: https://www.the-matcha.tokyo/en
Google map for Omotesando Branch: https://goo.gl/maps/5zwnSN5dZgBuL7QA9
Butter Coffee Stand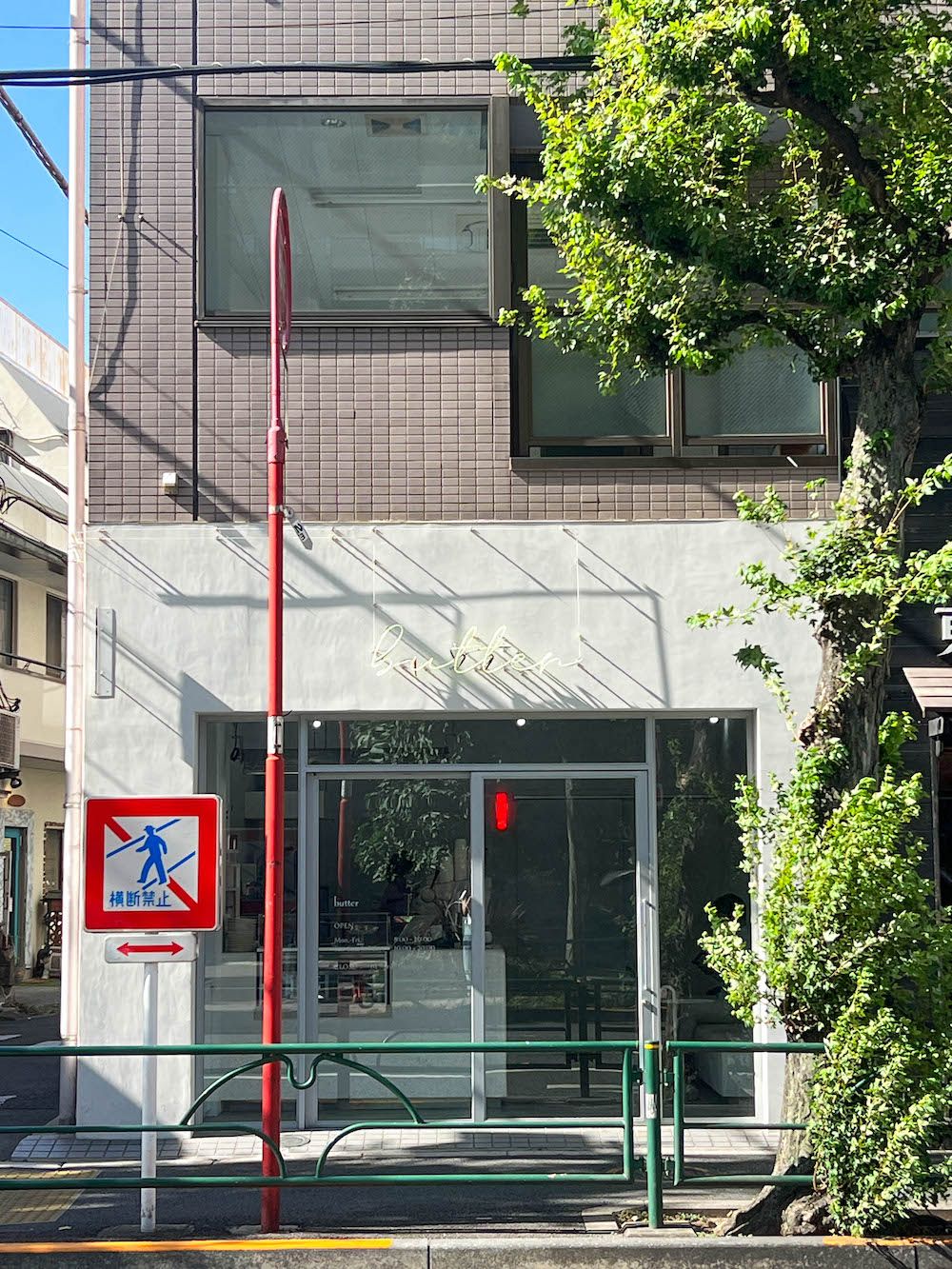 Tucked away near Nakano Station on the Chuo Line is a gem of a cafe: Butter Coffee Stand. Though it opened its doors only in October of 2021, the cafe has rapidly made a name for itself, largely thanks to its barista, a contender in the World Latte Art Competition. With such talent at the helm, it's no wonder coffee enthusiasts flock here. But what might surprise many is that this haven for coffee lovers is also a hotspot for matcha aficionados.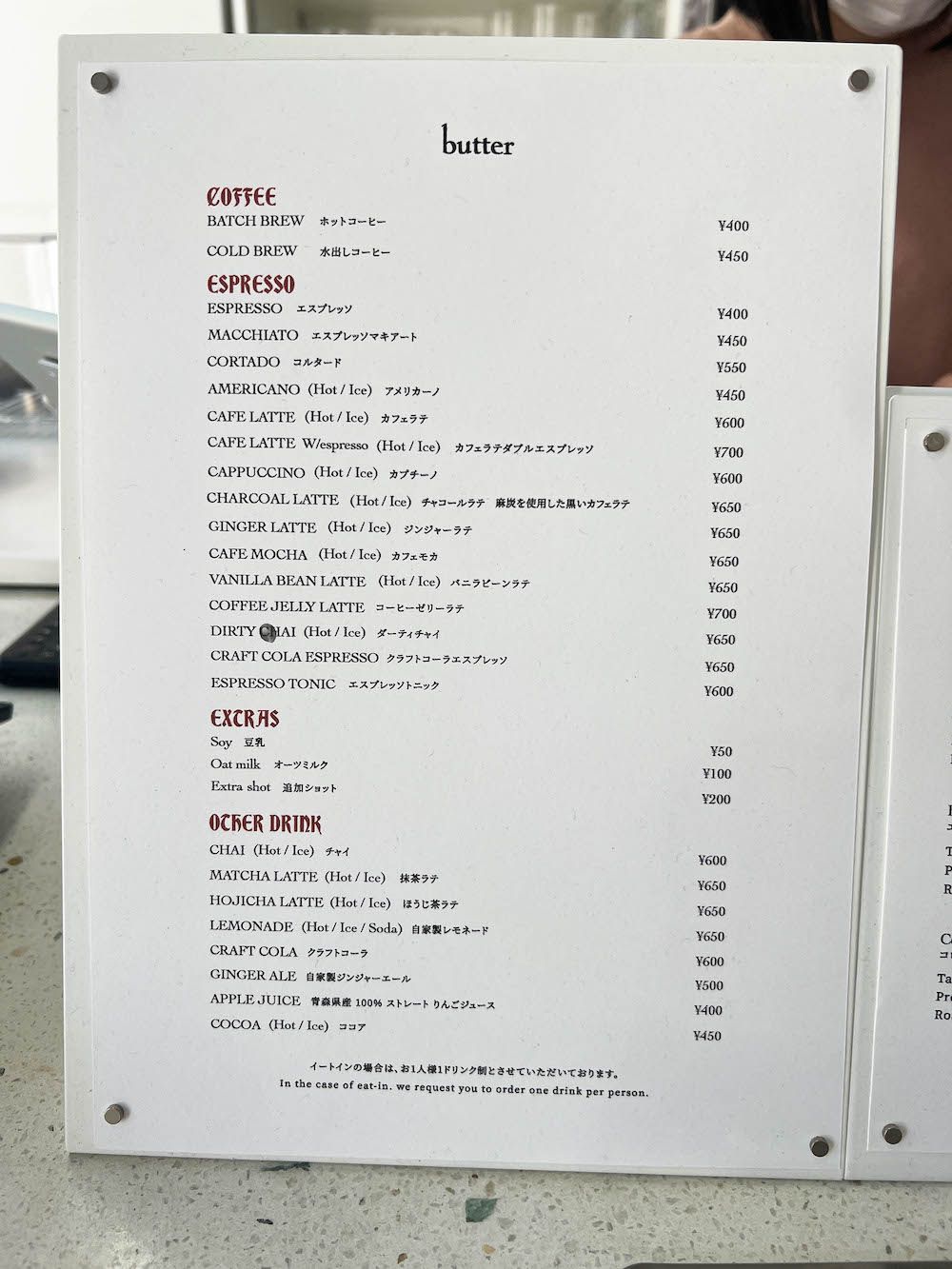 Butter Coffee Stand takes pride in its premium Yugen tea leaves, the base for its sublime green tea lattes. And if that's not enough to pique the interest of green tea enthusiasts, the cafe's ever-changing array of seasonal green tea desserts surely will.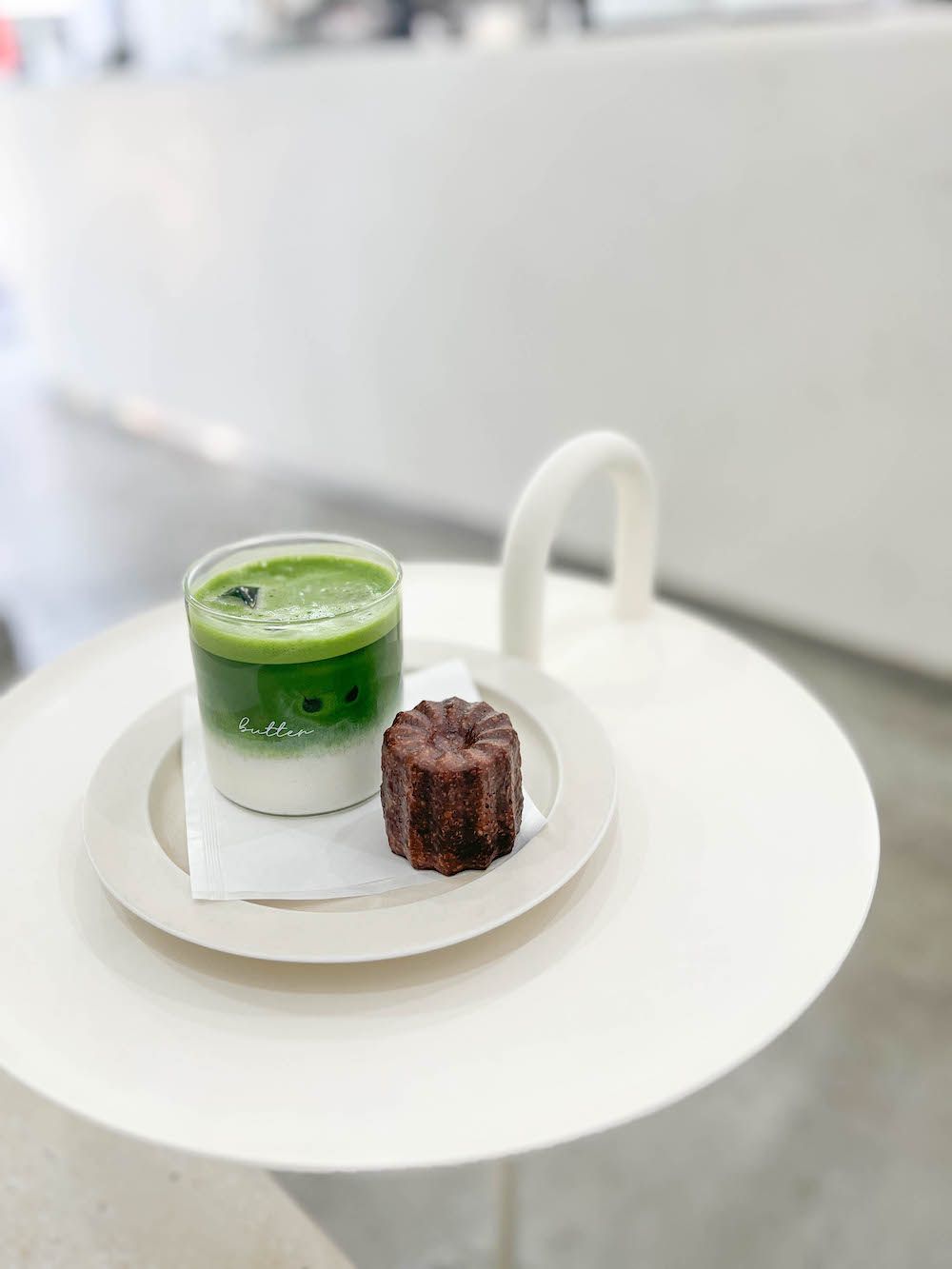 Though their menu seems coffee-focused, the green tea options are just as outstanding, if not more. Their captivating canelés, especially the green tea variant, have become a sensation. Many even dip them in green tea lattes, a trend widely shared on the shop's Instagram.
Instagram: https://www.instagram.com/butter_coffee_stand/
Google map: https://goo.gl/maps/pZUQ5nPZAZMWT52n6
Saten Japanese tea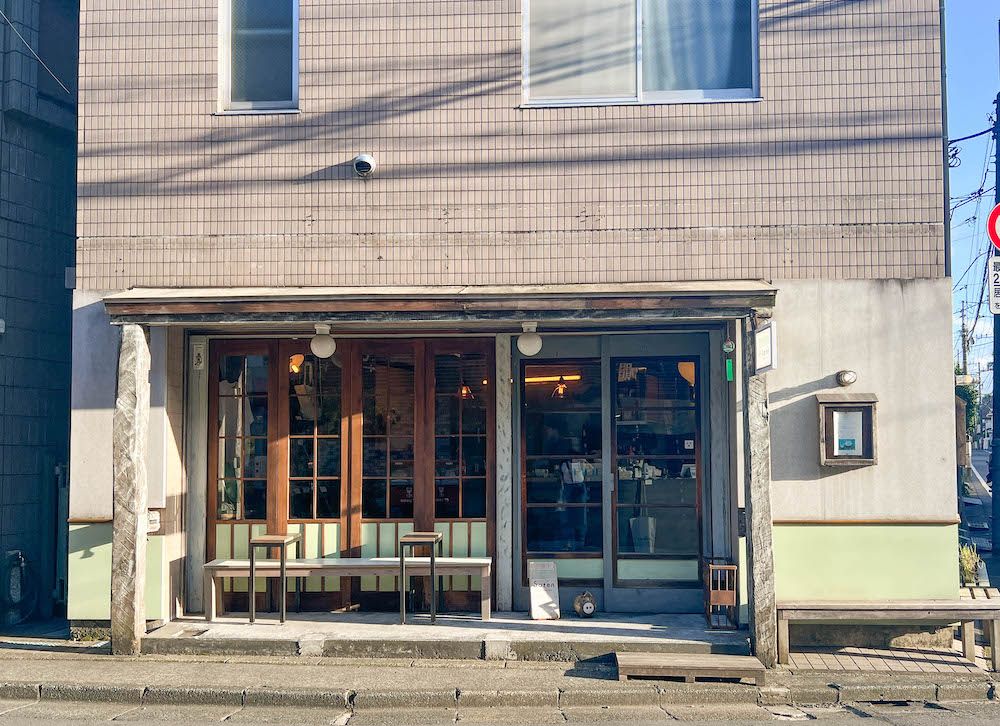 Designed in the comforting style of a traditional Tokyo home, Saten Japanese Tea in Nishi-Ogikubo on the Chuo Line offers an experience unlike any other. Visitors have the luxury of selecting seasonal tea leaves to savor fresh at the counter bar. Alternatively, for those seeking a more relaxed ambiance, the inviting sofas beckon, promising a cozy retreat to match whatever mood you're in.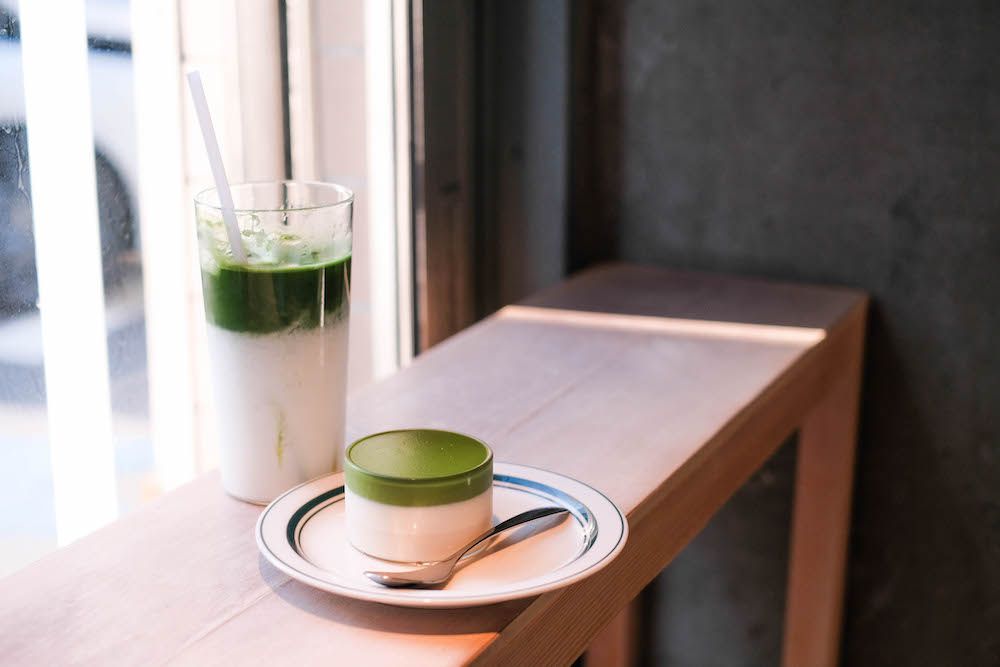 While every cup of tea here promises a symphony of flavors, their matcha latte stands out. Prepared without any added sweeteners or additives, its purity results in a taste that's both rich and aromatic, eclipsing many other offerings in the city. The setting, reminiscent of a classic wooden house, only accentuates the experience, creating a sense of warmth that contrasts sharply with many of the more modern and formal cafes.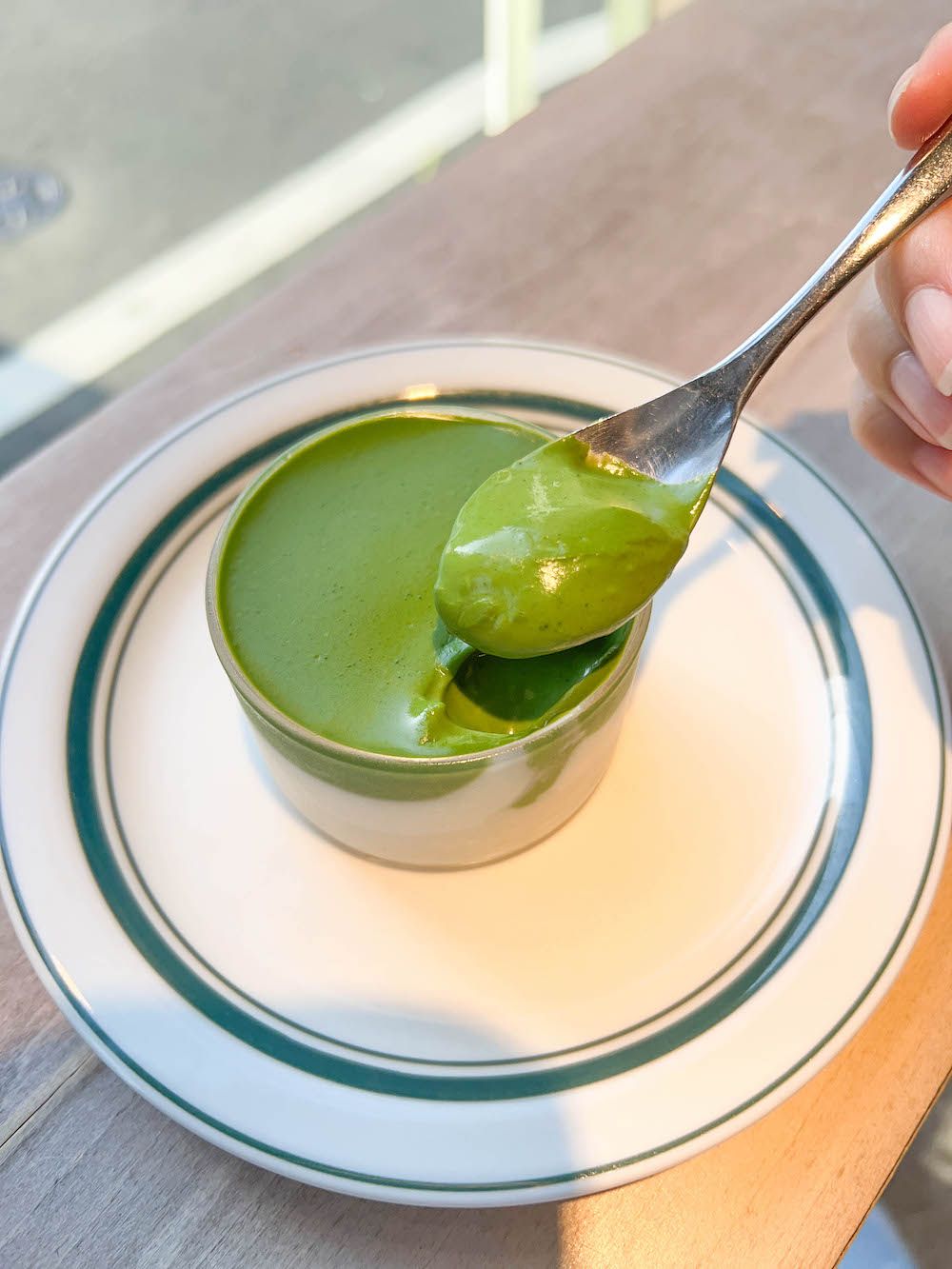 Yet, the surprises don't end there. For the adventurous, Saten introduces an unexpected twist: green tea beer, a fusion that's as intriguing as it sounds. And for dessert? The cafe's green tea pudding is delightfully rich and subtly sweet - a dish that no visitor should leave without trying.
Official website: https://saten.jp
Google map: https://goo.gl/maps/oEtBXFK9qcuhsvUH9
Cafe Capoon (Capoon 抹茶製造所)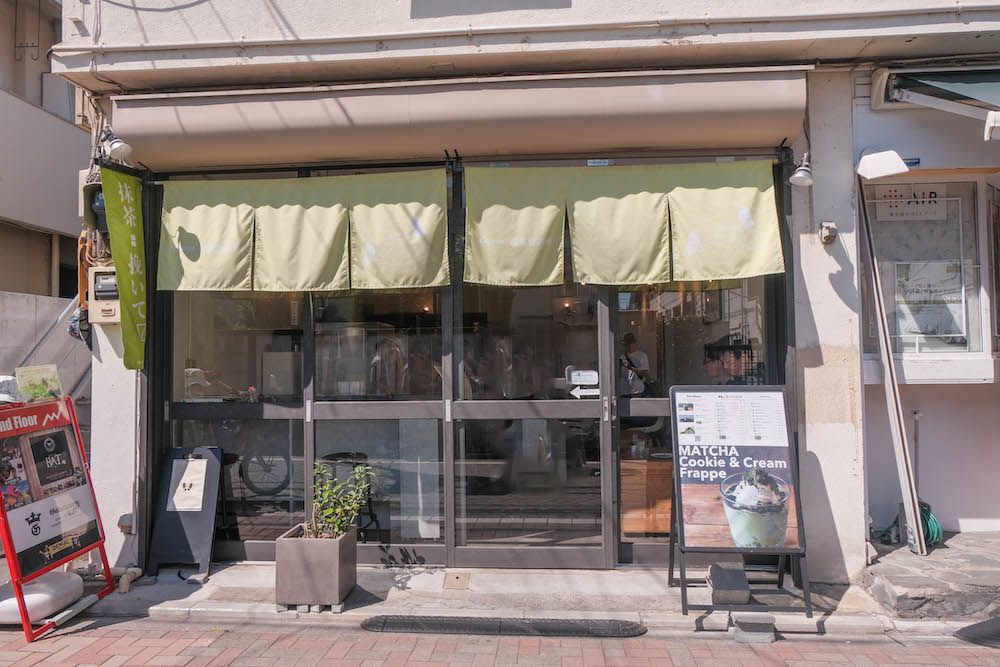 In the lively Kichijoji district, accessible via the Chuo and Inokashira-Keio lines, stands Cafe Capoon, an absolute haven for matcha enthusiasts. This establishment is a vivid testament to the phrase, "Everything's better with green tea." From the moment you walk in, it's a visual and aromatic symphony of hues: verdant greens, pristine whites, earthy browns, and the warm tones of wood. The atmosphere is soothing, almost meditative.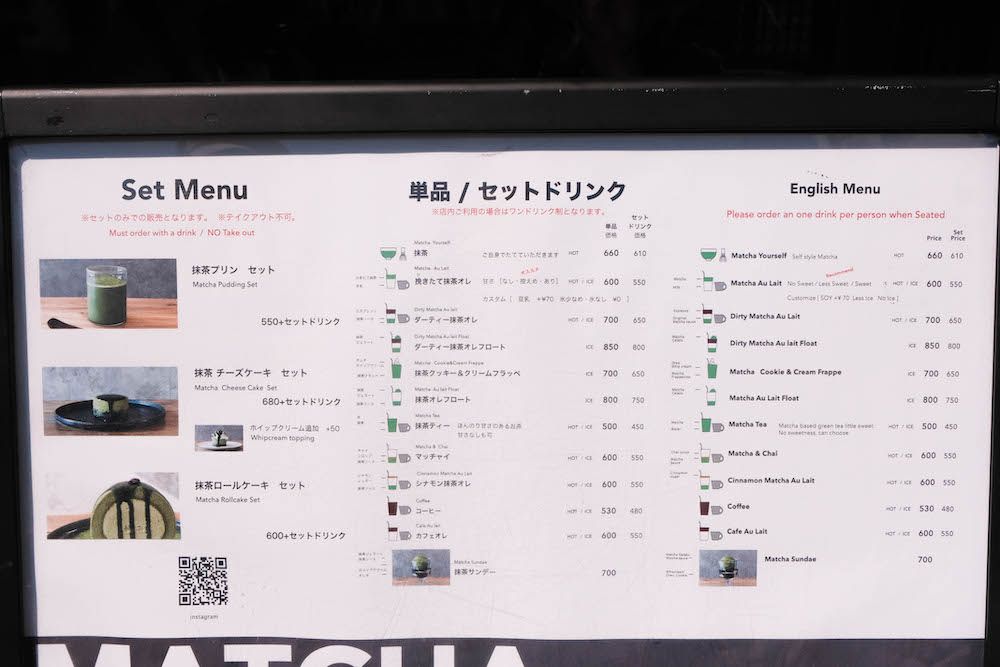 Whether you have a penchant for their renowned roll cakes or have an affinity for parfaits, Cafe Capoon has got you covered. Their extensive green tea selection is a dizzying array, bound to leave even the most seasoned tea connoisseur spoiled for choice. An English language menu ensures that language won't be a barrier for international visitors.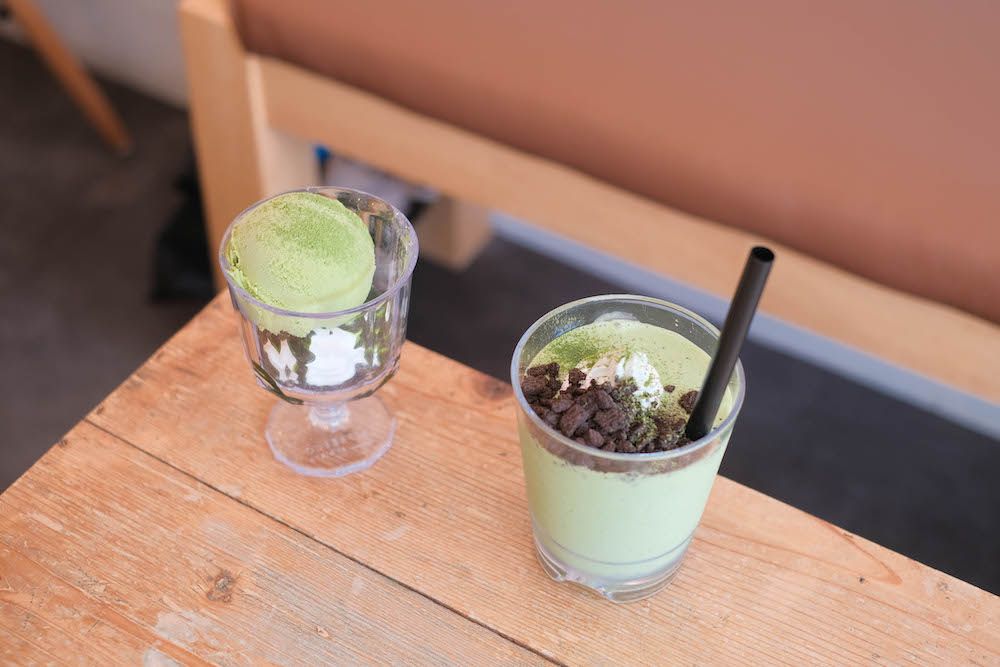 Favorites such as the green tea parfait and the green tea cookie frappe showcase the rich, aromatic notes of high-quality matcha. And while the establishment champions green tea in all its forms, monotony never sets in. The secret? Their ever-evolving seasonal dessert menu, each item carefully crafted to perfection.
Instagram: https://www.instagram.com/cafecapoon
Google map: https://goo.gl/maps/WqaA2su2RFE5jzJ99

Green tea is more than just a soothing drink; it's packed with polyphenols that offer numerous health benefits, from uplifting your mood to promoting radiant skin. Incorporating green tea into your diet can be a proactive step towards embracing a healthier lifestyle in the long run.
If you're planning a trip to Tokyo and love matcha, then don't miss out on the exceptional green tea spots we've highlighted.
---
Download the Ikidane Nippon App: iOS / Android
Let us know if there is something that needs to be fixed: Feedback Form