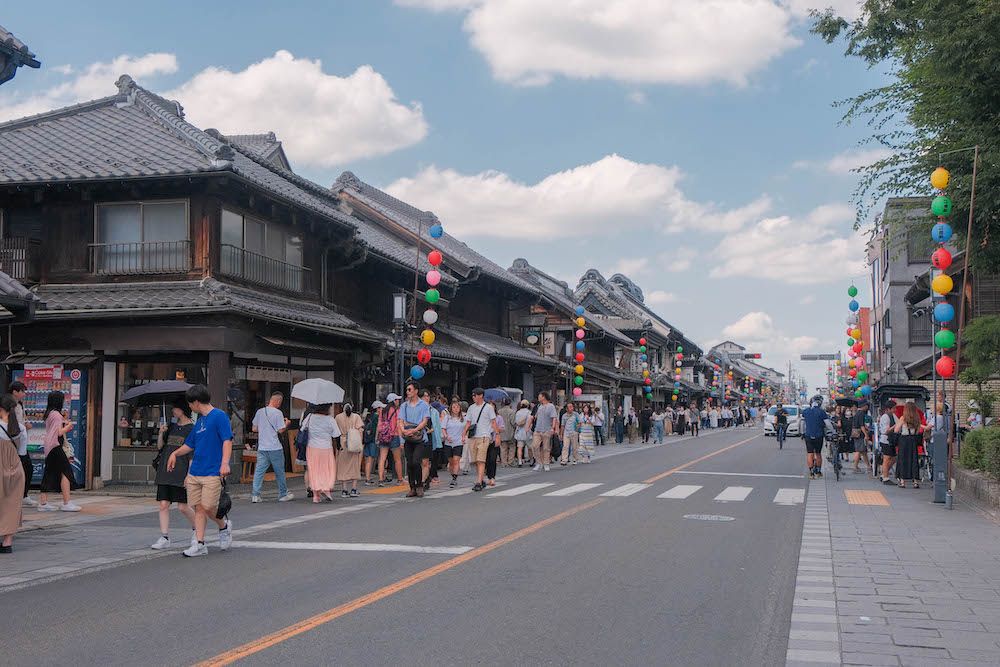 Discover the captivating allure of Kawagoe (川越), a charming Edo town that delights both local and international tourists. The city boasts a plethora of ancient buildings and diverse cultural landmarks, making it an attractive destination year-round. In this feature, we immerse ourselves in Kawagoe and introduce the Wind Chime Festival as well as must visit spots in this beautiful city.

Contents
Access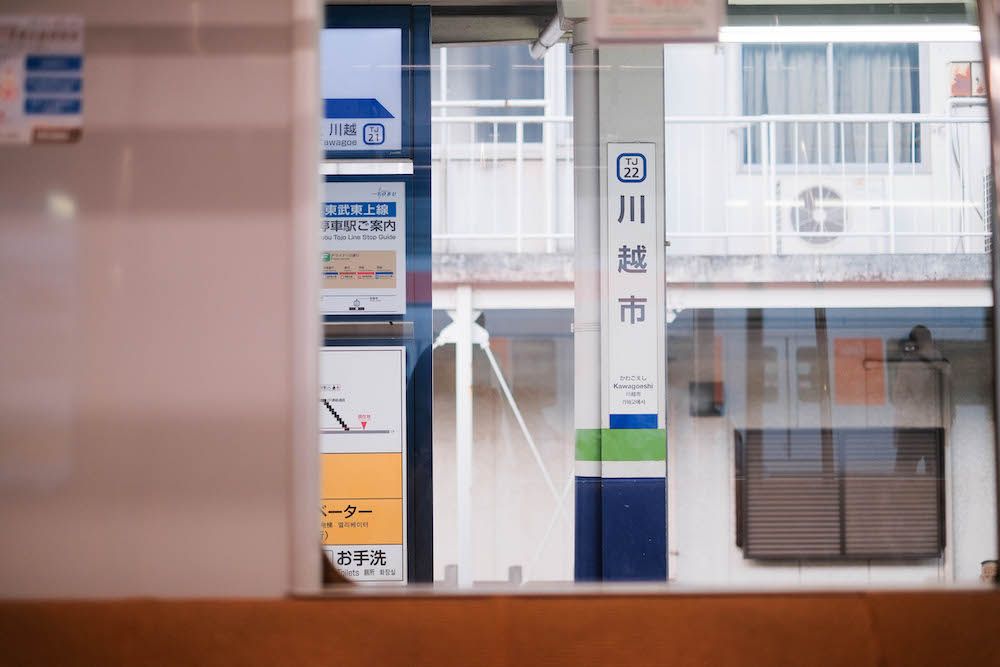 Kawagoe is easily accessible from central Tokyo and the following are the most convenient options.
1. From Ikebukuro (池袋) station, take the Tobu Tojo line for a quick 30-minute journey.
2. Opt for a round-trip discount ticket from Shinjuku (新宿) station on the Odakyu line.
You can also hop on to the Kawagoe line from Omiya (大宮) station.
Wind Chime Festival at Hikawa Shrine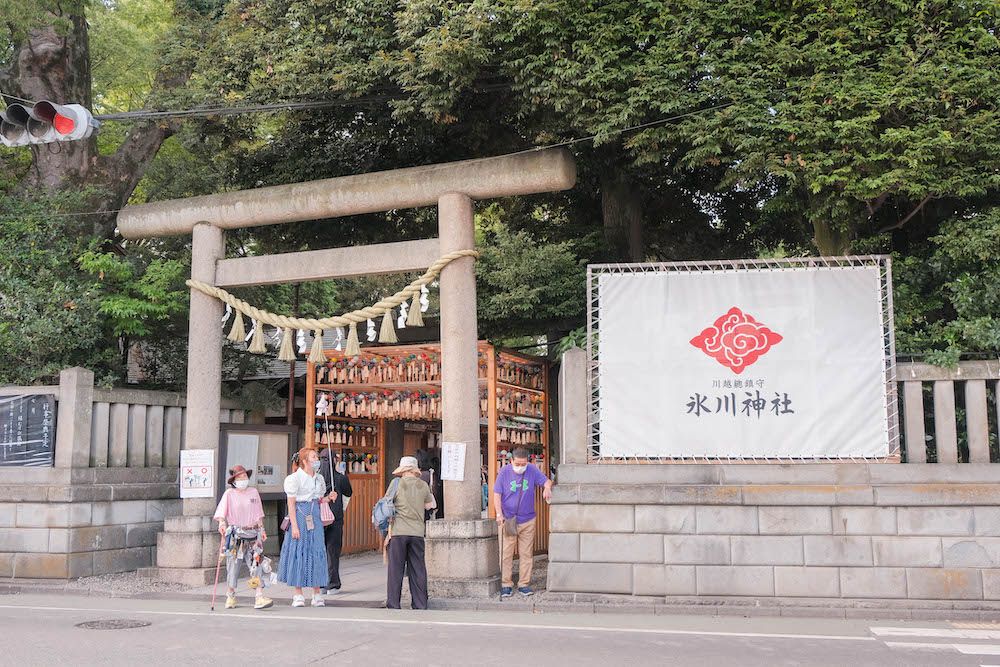 The beloved Wind Chime Festival hosted by Kawagoe Hikawa Shrine is a must visit for anyone planning on visiting Saitama in summer. Despite the challenges of the pandemic in the last few years, this annual event continues to attract a significant crowd. Held from July 1 - September 3, 2023, the festival has already seen a large number of visitors.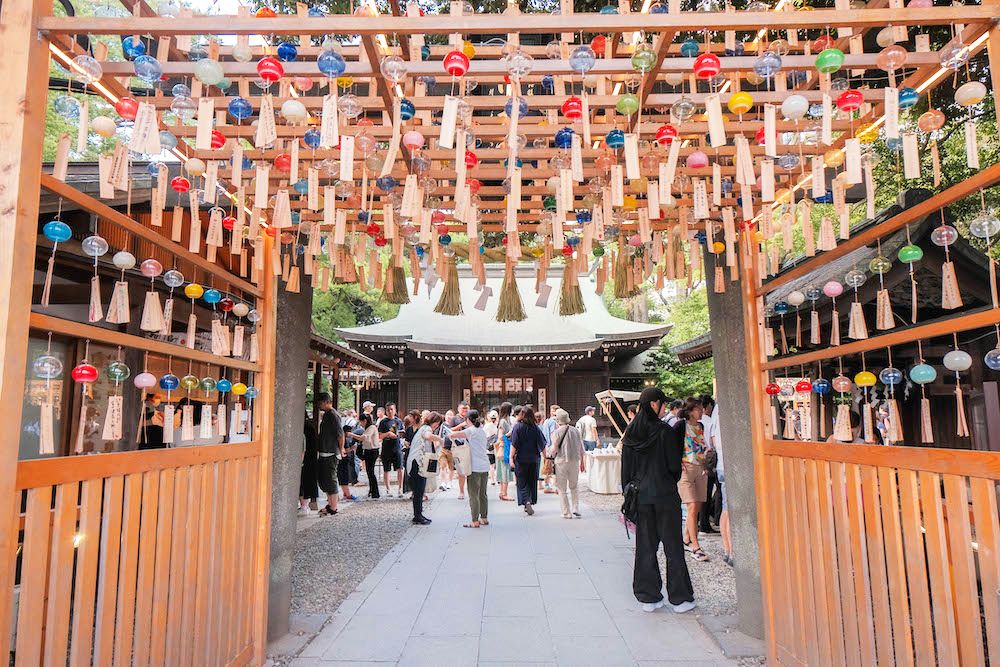 As soon you as arrive at the entrance, you will be mesmerized by a tunnel of colorful wind chimes that extend all the way to the back. The bright glass bells create a captivating Japanese ambiance, offering a refreshing escape from the summer heat.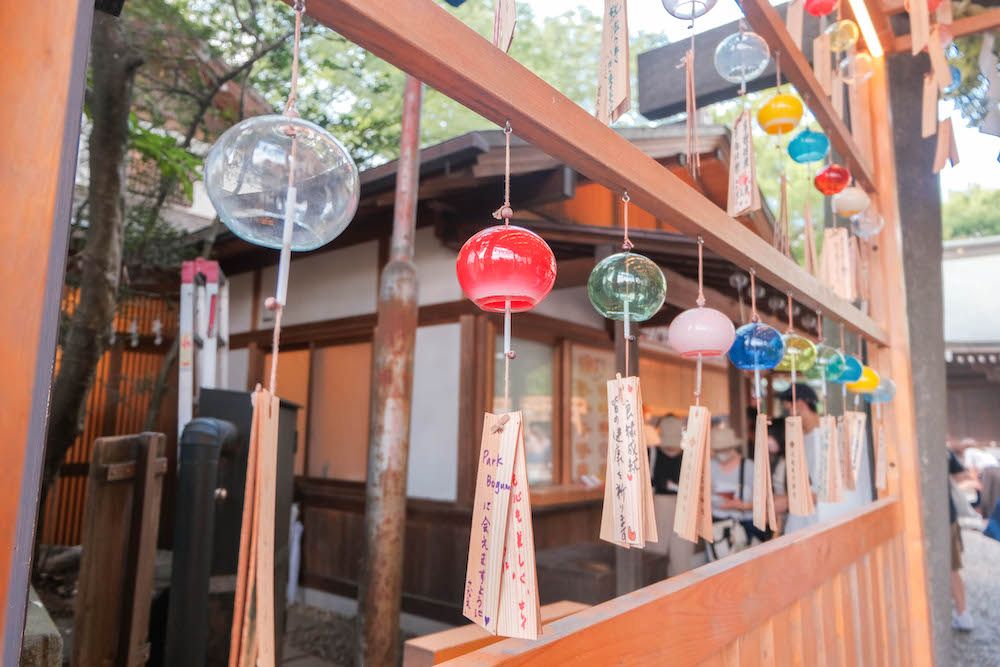 Step into the shrine adorned with a stunning array of 1500 wind chimes that create a harmonious symphony. Since its inception in 2014, this festival has gained immense popularity, becoming a renowned attraction cherished by people from all corners of the country.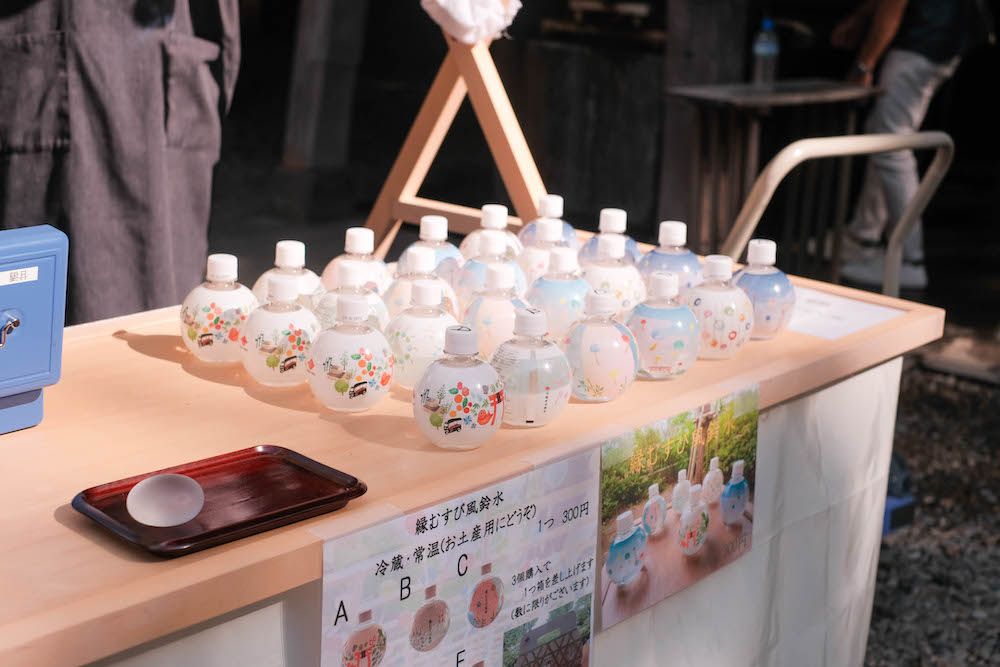 During the Wind Chime Festival, you can buy adorable water bottles shaped like the wind chimes by the entrance. Couples wearing yukata love taking photos with the bottle and wind chimes. As night falls, the shrine transforms with stunning illuminations, creating another breathtaking photo opportunity until around 20:00.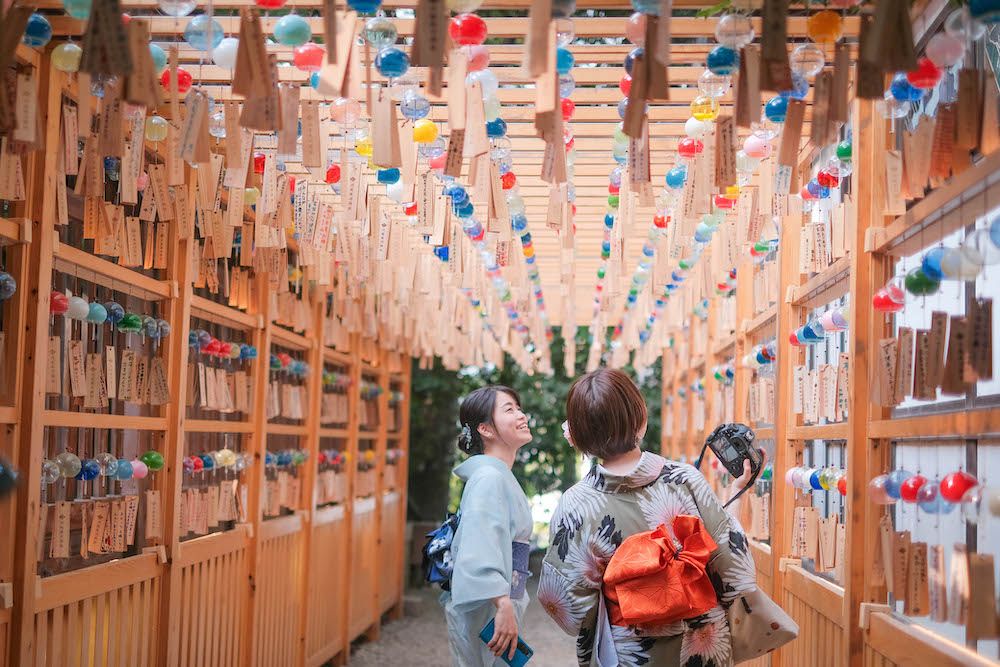 Originally known for enmusubi (love), this shrine has long been a cherished destination for couples seeking blessings for their relationships. Countless love-struck pairs visit, with many even choosing this sacred place as their wedding venue.
Official website: https://www.kawagoehikawa.jp
Google map: https://goo.gl/maps/qW9buK8LS9NaRjQ59
Must-visit spots in Kawagoe
Bell Tower (Toki no kane / 時の鐘)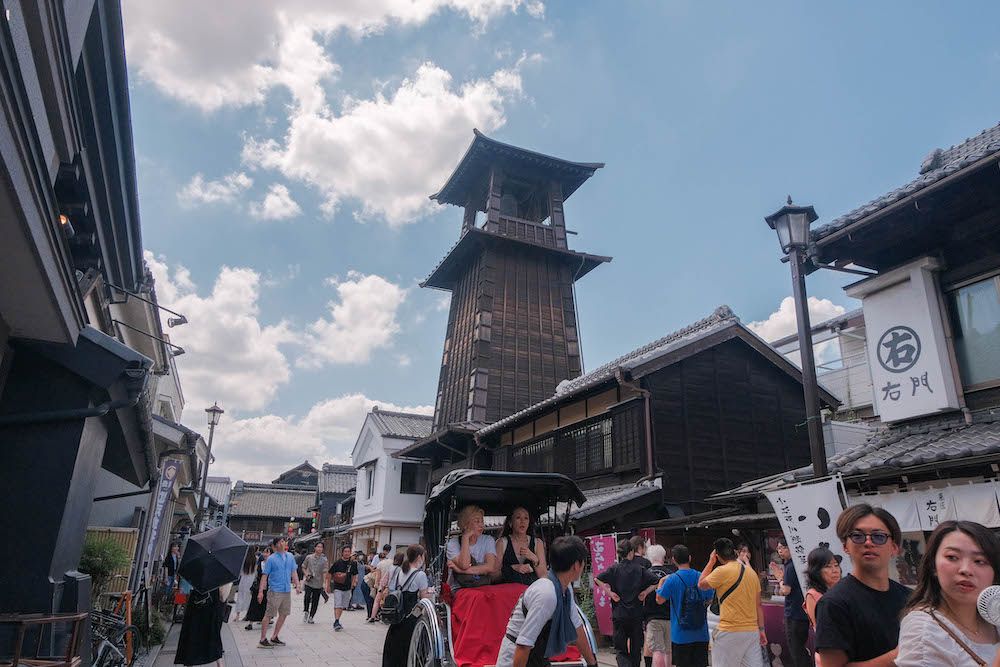 At the heart of Kawagoe City stands the historic bell tower, constructed in 1627, serving as a timeless timekeeper for its inhabitants. This enduring bell, resonating with the same sound as in the past, continues to chime four times a day: at 6:00, noon, 15:00, and 18:00, faithfully marking the passing hours for the people of this city.
Google map: https://maps.app.goo.gl/4k9gXkkBg84Py4oo7?g_st=ic
STARBUCKS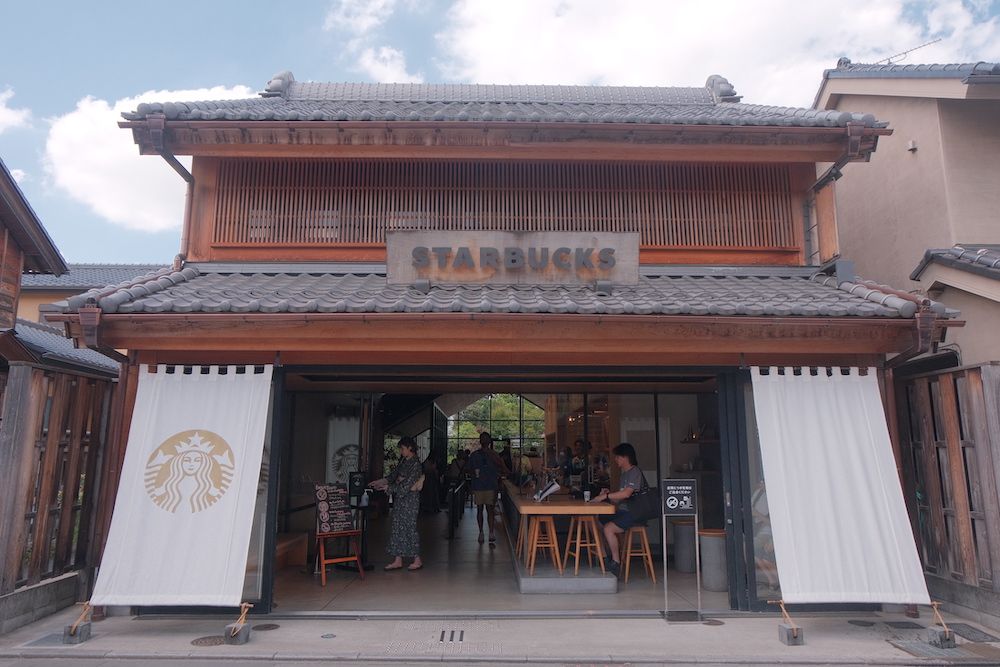 In Japan, only a handful of Starbucks stores boast a design that seamlessly blends with the aesthetics of a traditional Japanese city. Among them is the Starbucks in Kawagoe City, housed within a Japanese-style building that harmoniously incorporates the city's cultural charm. This unique store has become a sought-after destination for tourists, both local and international.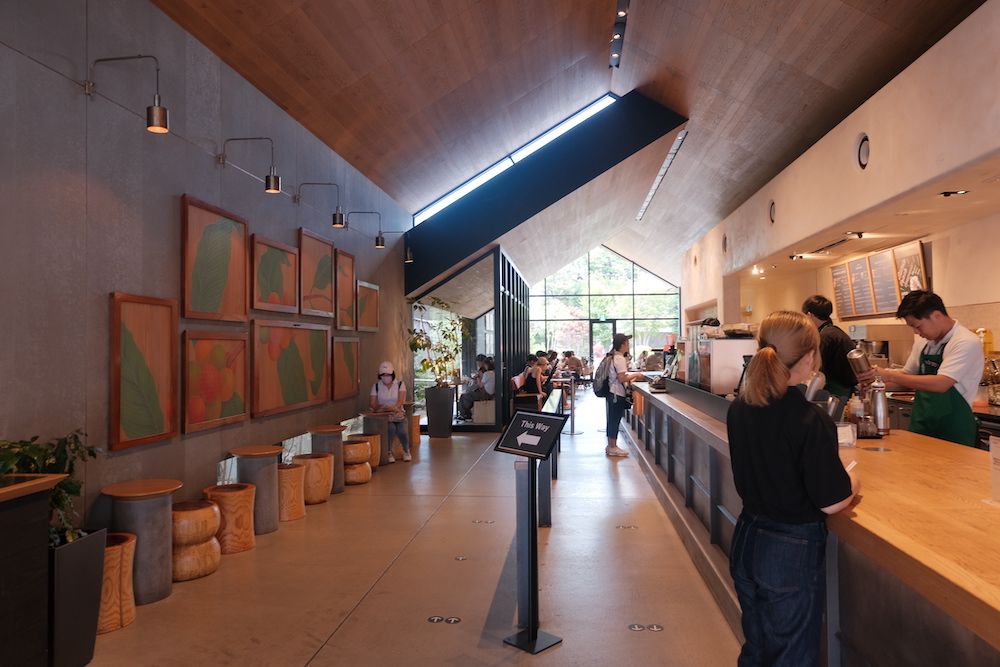 The exterior echoes the feel of the nearby streets while the interior is modern featuring Edo period's folk art. As you take a seat, you'll sink into comfortable cushions made of the Kawagoe Touzan (川越唐桟) woven fabric, treasured by generations. A serene Japanese garden awaits at the back of the store.
Google map: https://goo.gl/maps/7BrUWGRjR3J6a2io7
Kawagoe Motomachi Post Office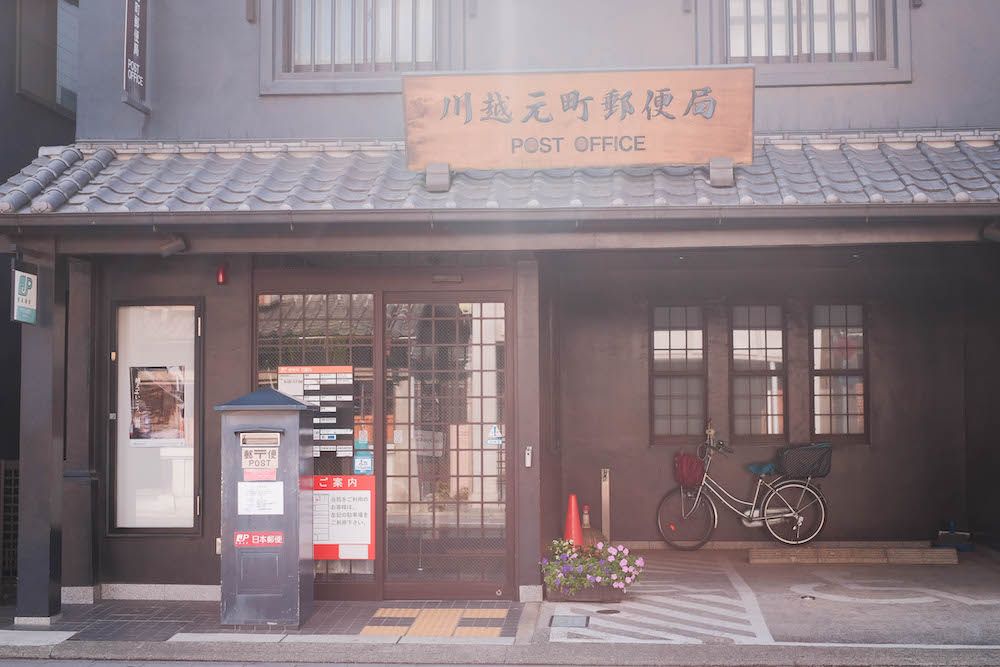 On the main street, Kawagoe Motomachi, stands a quaint post office. With wooden signs, handwritten letters, and black roof tiles, the design exudes a nostalgic charm. A delightful spot not to be missed.
Google map: https://goo.gl/maps/xRmzd89EpqVfqKjU8
Traditional Houses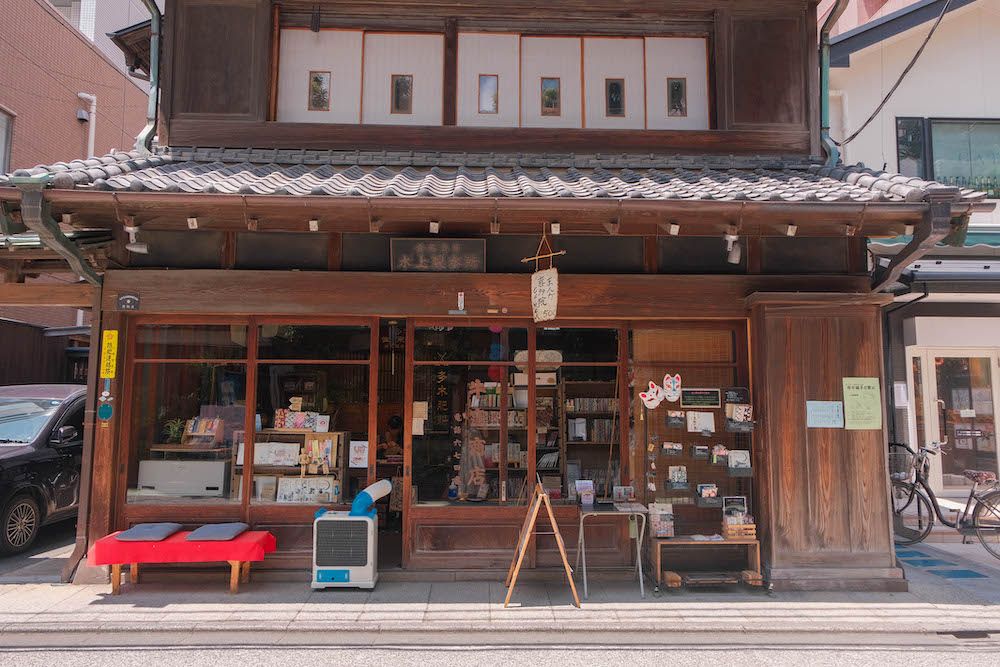 The best part about visiting Kawagoe is walking through the streets and admiring old buildings from various eras. Some showcase classic European details, while others feature Japanese characteristics. This contrast between the two worlds is the true allure of Kawagoe, offering a delightful journey through time and culture.
Recommended Eateries
Mio Casalo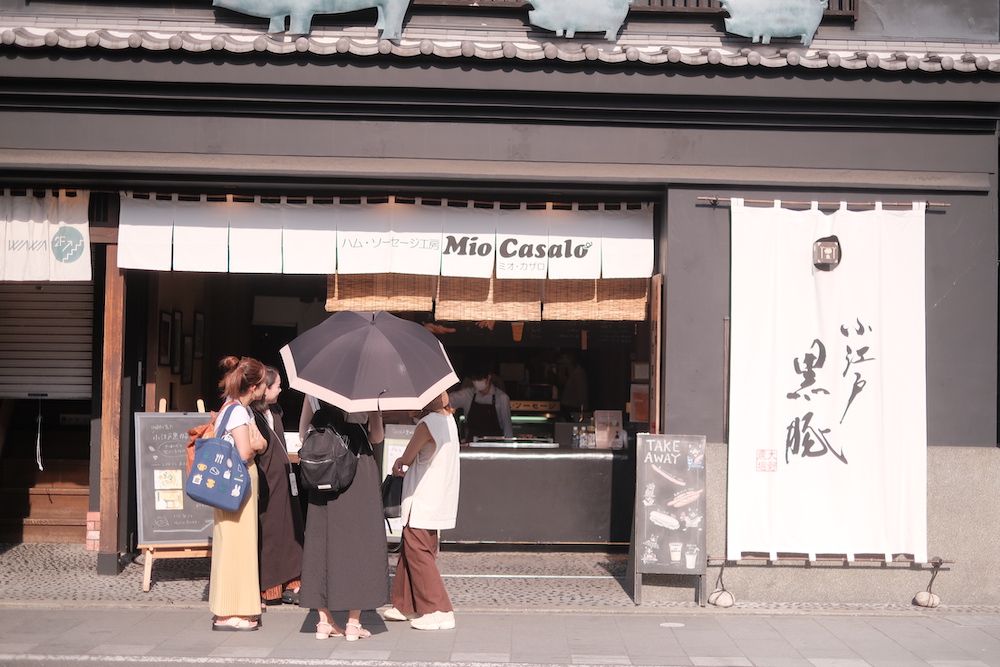 At this sausage shop, you can enjoy freshly grilled sausages with cold draft beer. You can choose to carry your meal or savor it indoors. For those craving a hearty feast, the restaurant at the back of the shop awaits, inviting you to dine in and relish delectable offerings.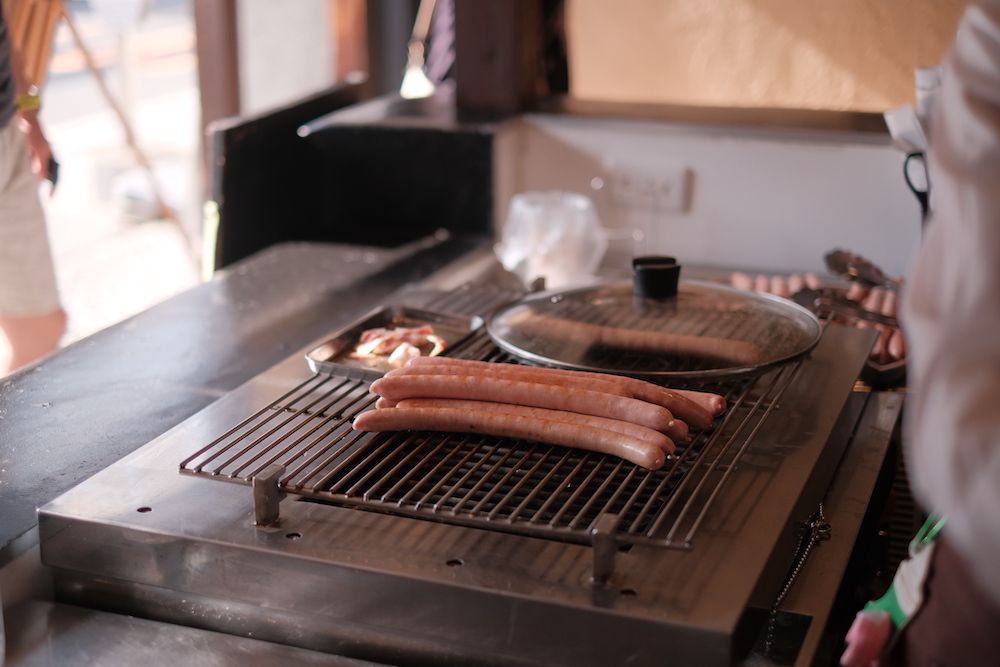 Indulge in Kawagoe's renowned Koedo Kurobuta pork sausages, prepared using authentic German fermentation methods.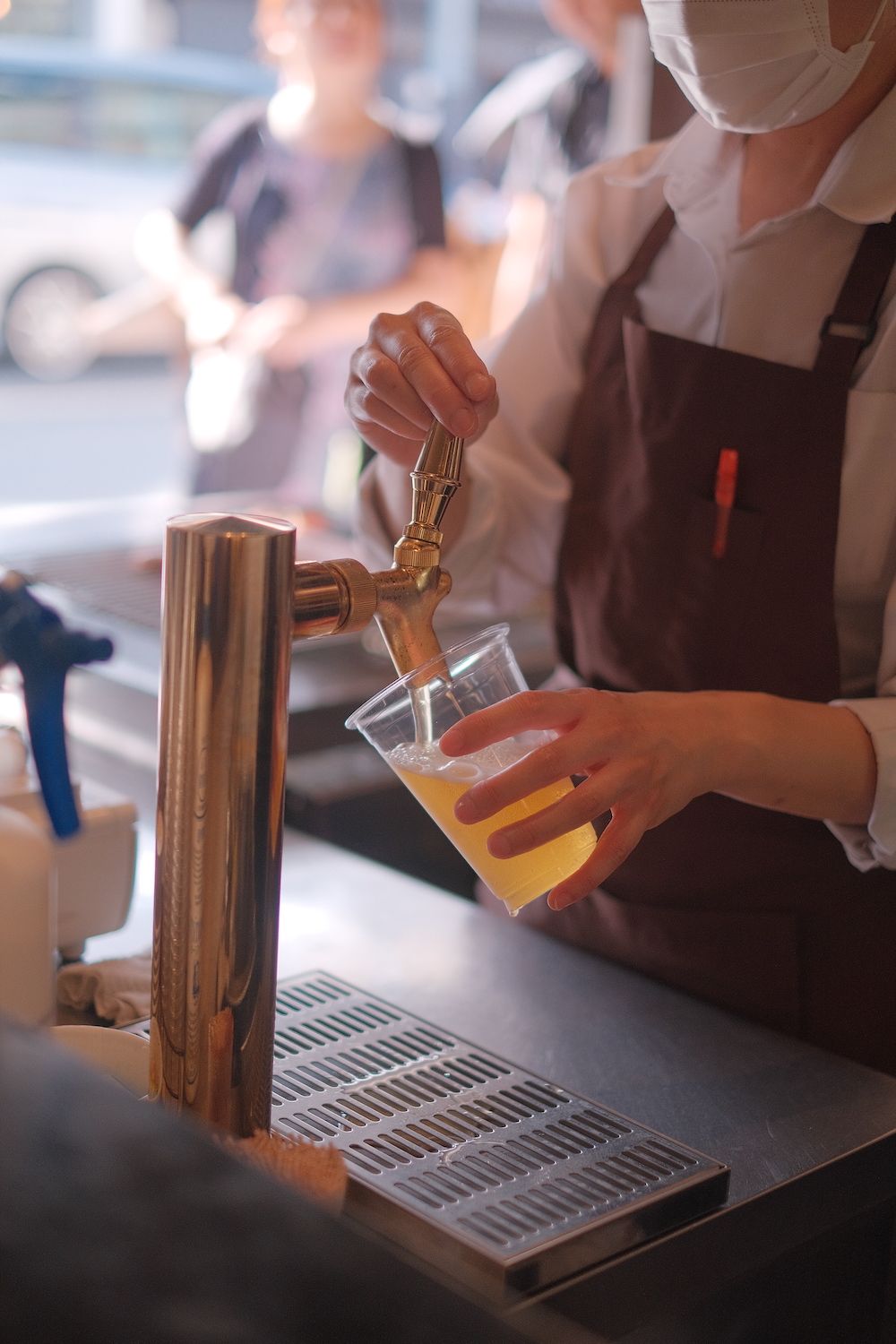 These sausages are cooked to perfection resulting in a crunchy, juicy, and aromatic goodness with just the right amount of saltiness that go really well with chilled beer.
Official website: https://www.miocasalo.co.jp/
Google map: https://maps.app.goo.gl/cdpAxhrHmtPz9QSW6?g_st=ic
Koedo Osatsu Ann (小江戸おさつ庵)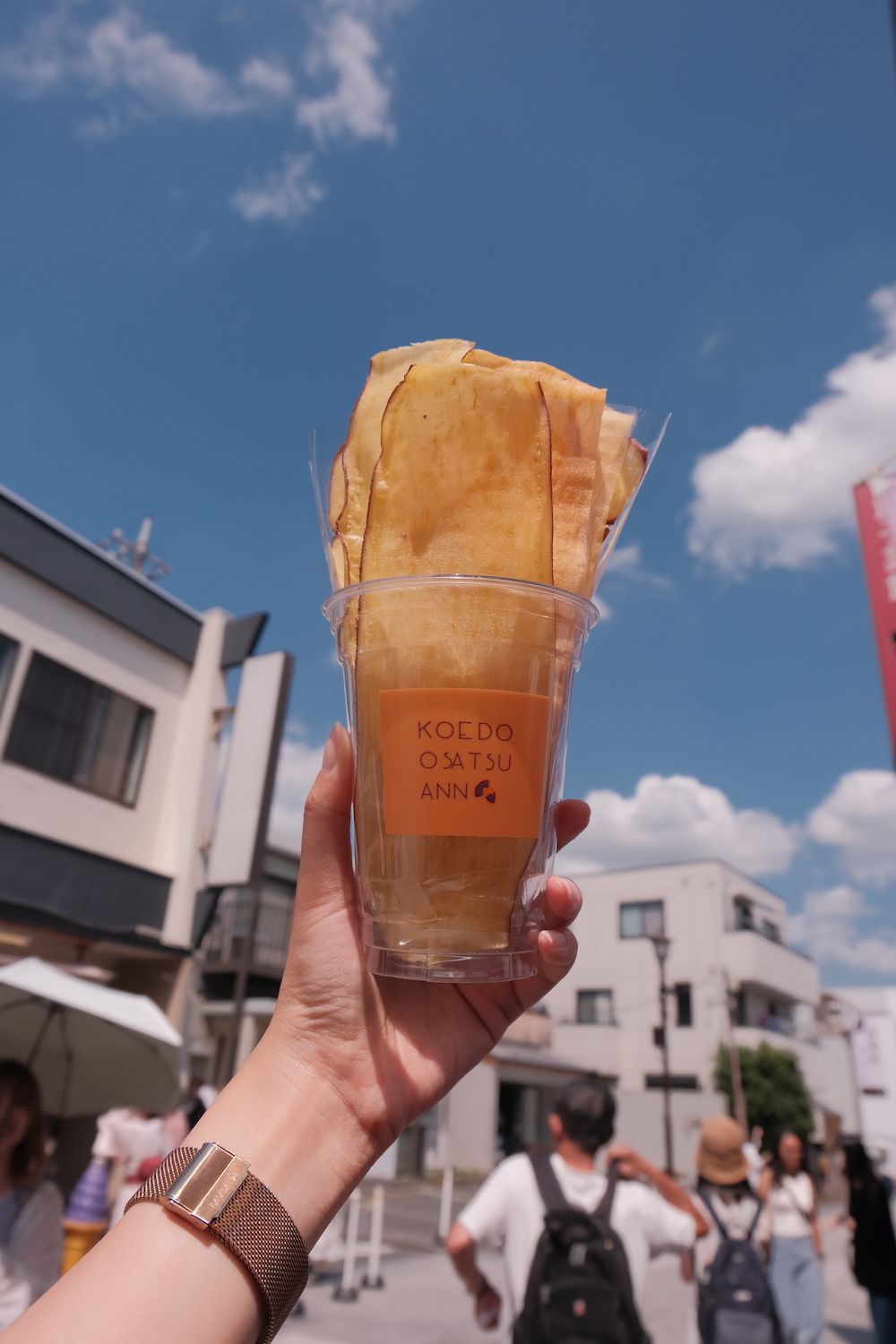 Don't miss Kawagoe's renowned pan-fried sweet potato slices made using the delectable purple sweet potato. With an English menu, selecting your dish is simple. Just pick your preferred sauce, and it will be served in a convenient large plastic cup. This is the perfect item to snack on as you stroll through the streets.
Google map: https://goo.gl/maps/xRmzd89EpqVfqKjU8
Sushi at Furin (風凛)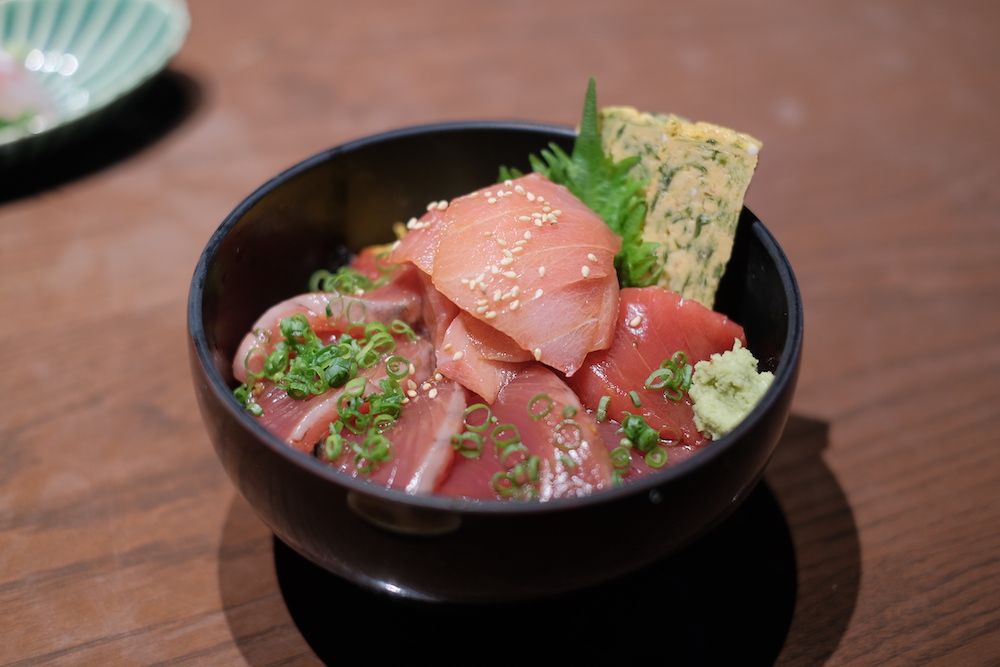 A hidden gem, Furin (風凛) serves the best raw fish delicacies. Despite its tiny entrance, you'll be amazed by the spacious Japanese house and serene garden. On the 1st floor, you can enjoy an omakase sushi course (reservations required). The sashimi bowl is priced at less than 2,000 yen, featuring incredibly fresh fish.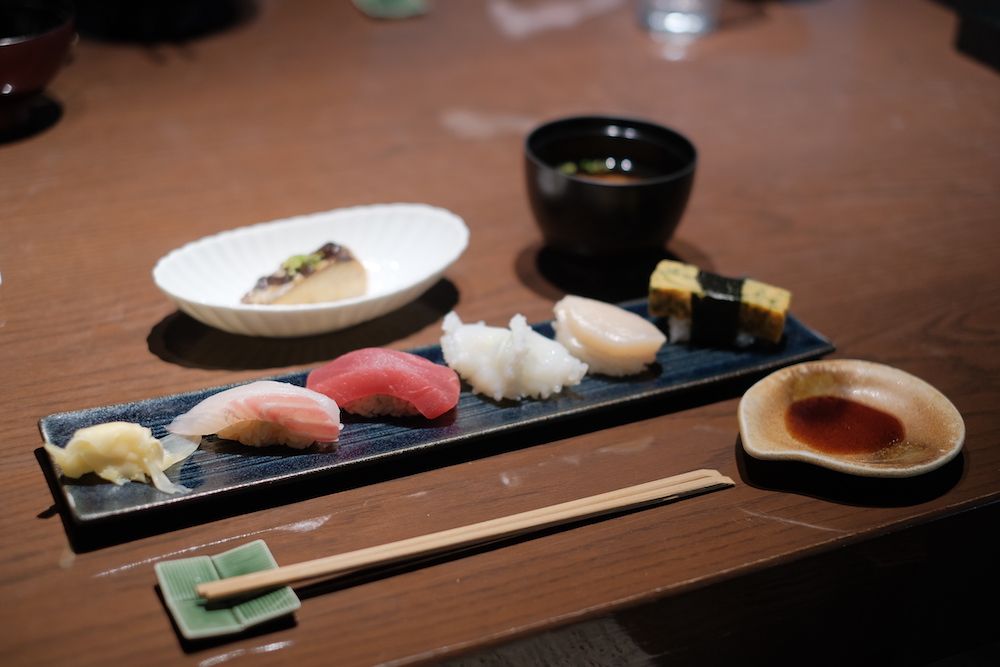 With prices ranging from 3,300 yen to 16,000 yen, the food here is worth every penny.
Official website: https://wasousaitoshikinosushifurin.gorp.jp/
Google map: https://maps.app.goo.gl/sD3zAZJX5FRtxEoAA?g_st=ic
Popular Cafes
Kawagoe Meru Coffee (川越メル珈琲)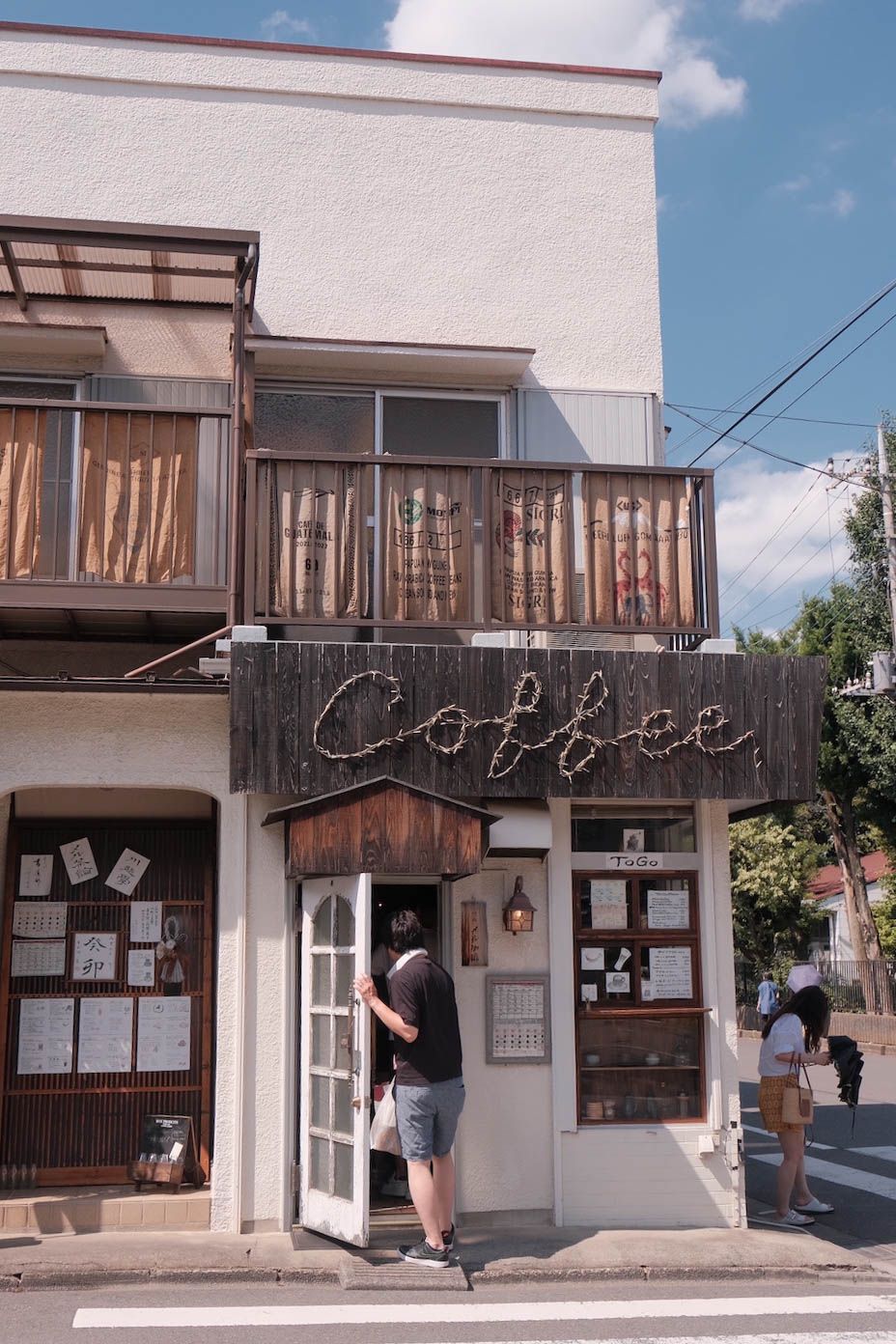 A kissaten-style cafe, Kawagoe Maru Coffee (川越メル珈琲) has a white exterior. Step inside to find a nostalgic wooden ambiance reminiscent of ancient Japanese architecture, adorned with old books throughout. From original home-roasted brews to classic drip coffee, the menu caters to every coffee lover.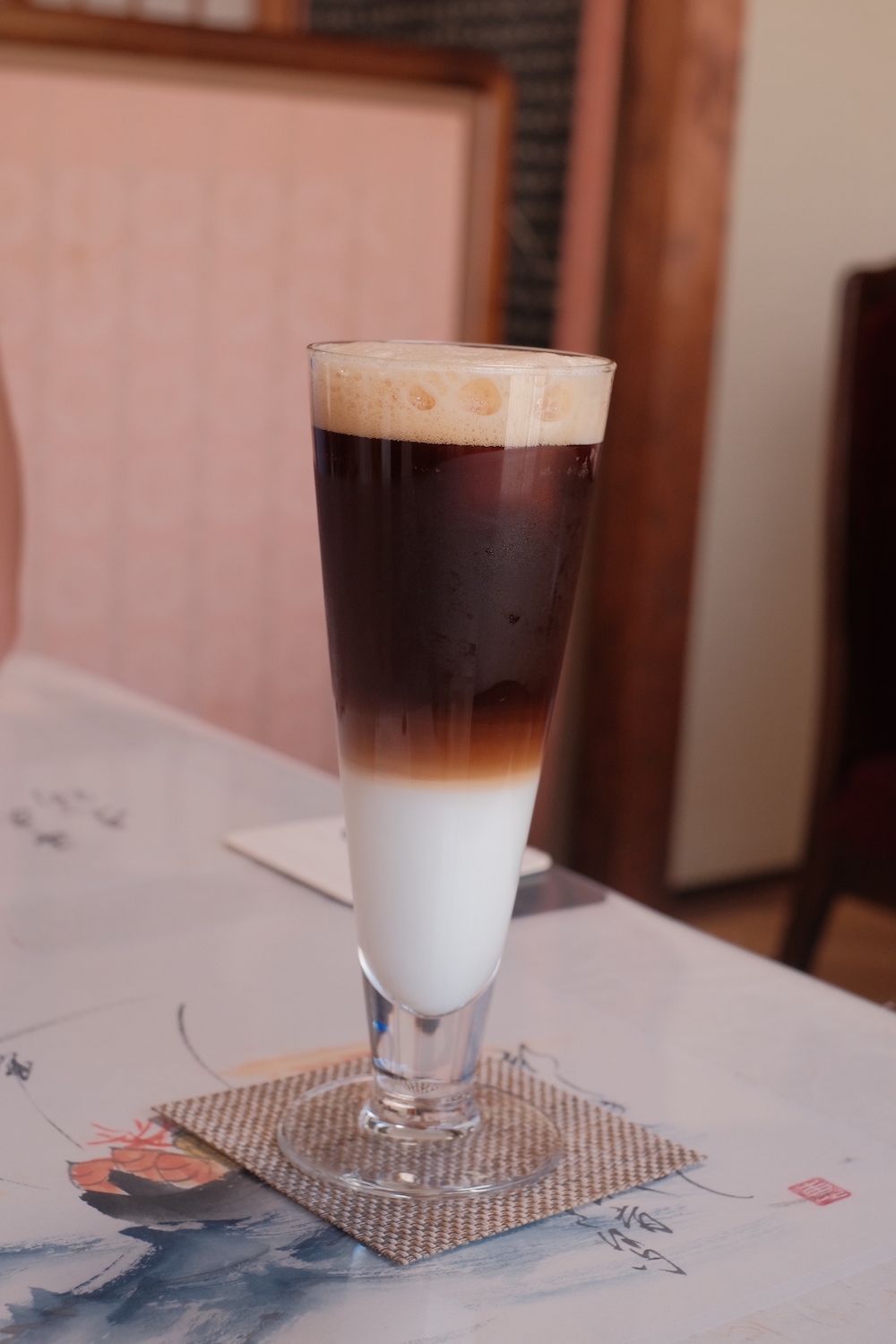 Don't miss the unique triple layered coffee, featuring coffee foam, espresso, and slightly sweetened milk layered expertly.
Google map: https://maps.app.goo.gl/7zykzzCZFZvmBBz96?g_st=ic
1901 TEA SALON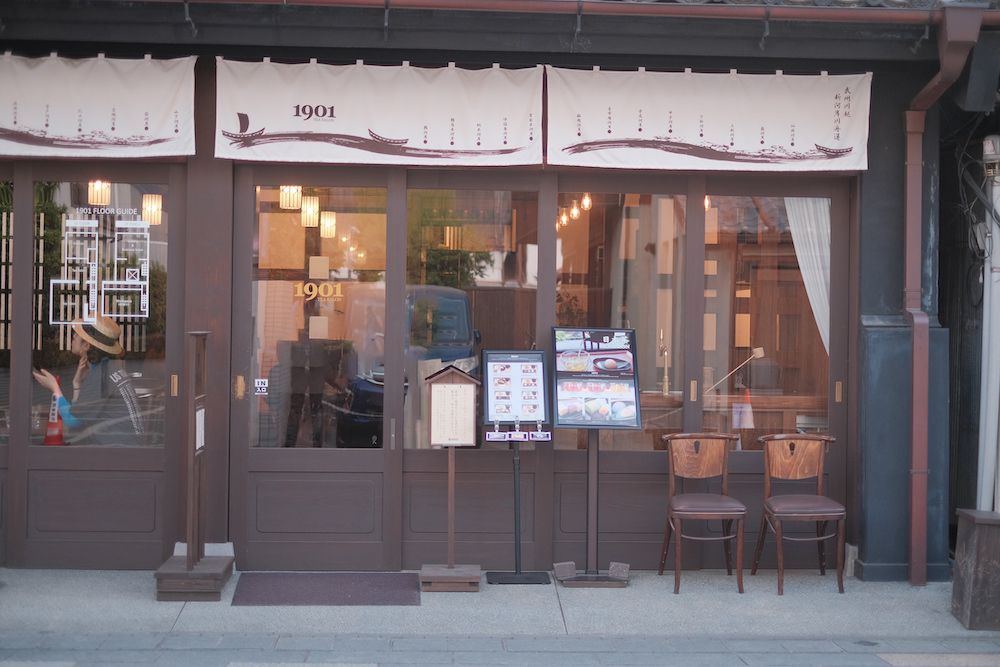 Step into the enchanting world of 1901 TEA SALON, a tea shop where you can savor Japanese sweets and authentic teas. Housed within a meticulously renovated 120-year-old building, the ambiance resonates with the essence of a bygone era.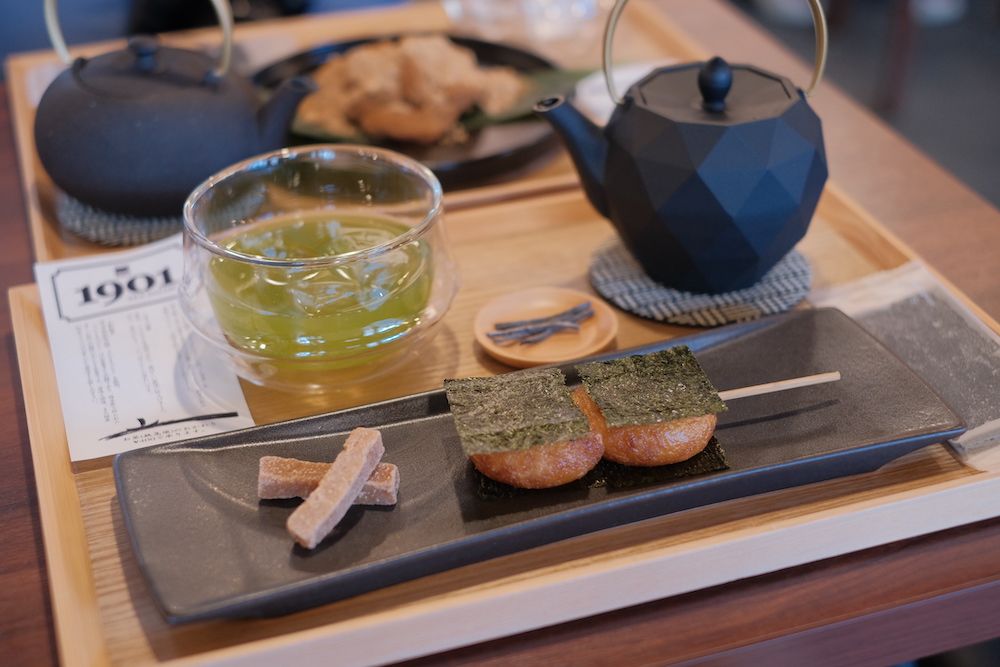 Delight in a menu offering delectable treats like warabimochi, dango, and more. Choose from an array of teas, including sencha, hojicha, and genmaicha. A must-visit destination for an unforgettable Japanese tea experience!
Google map: https://maps.app.goo.gl/R1QDcGPA6Rk3oz3b7?g_st=ic
Cafe Brews Magnolia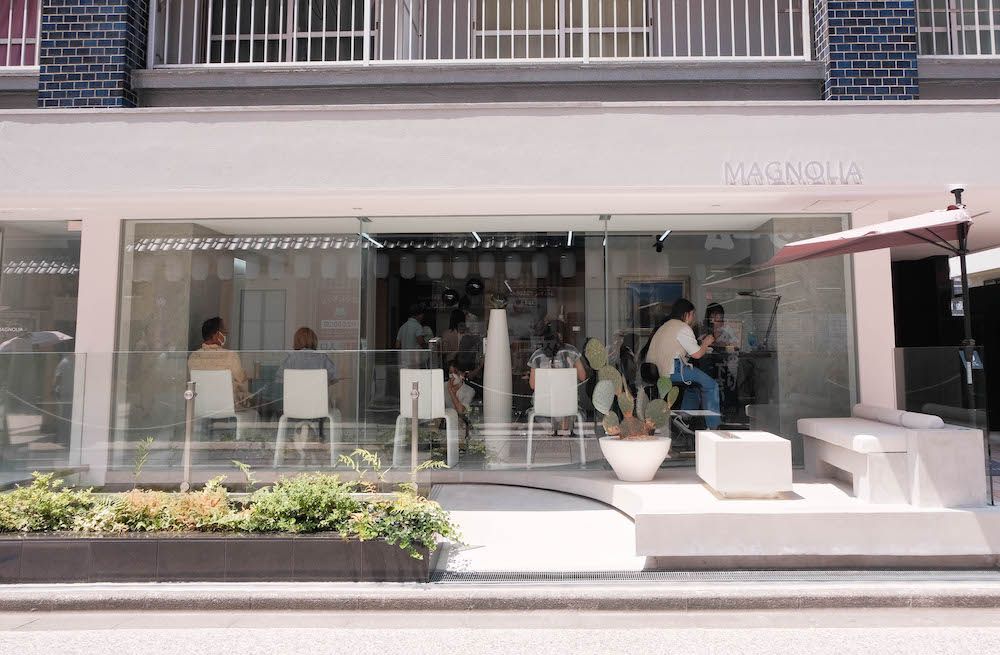 Cafe Brews Magnolia draws popularity for its white-tone, minimalist interior, appealing to teenagers and warmly welcoming pets. Locals often bring their dogs to enjoy snacks together.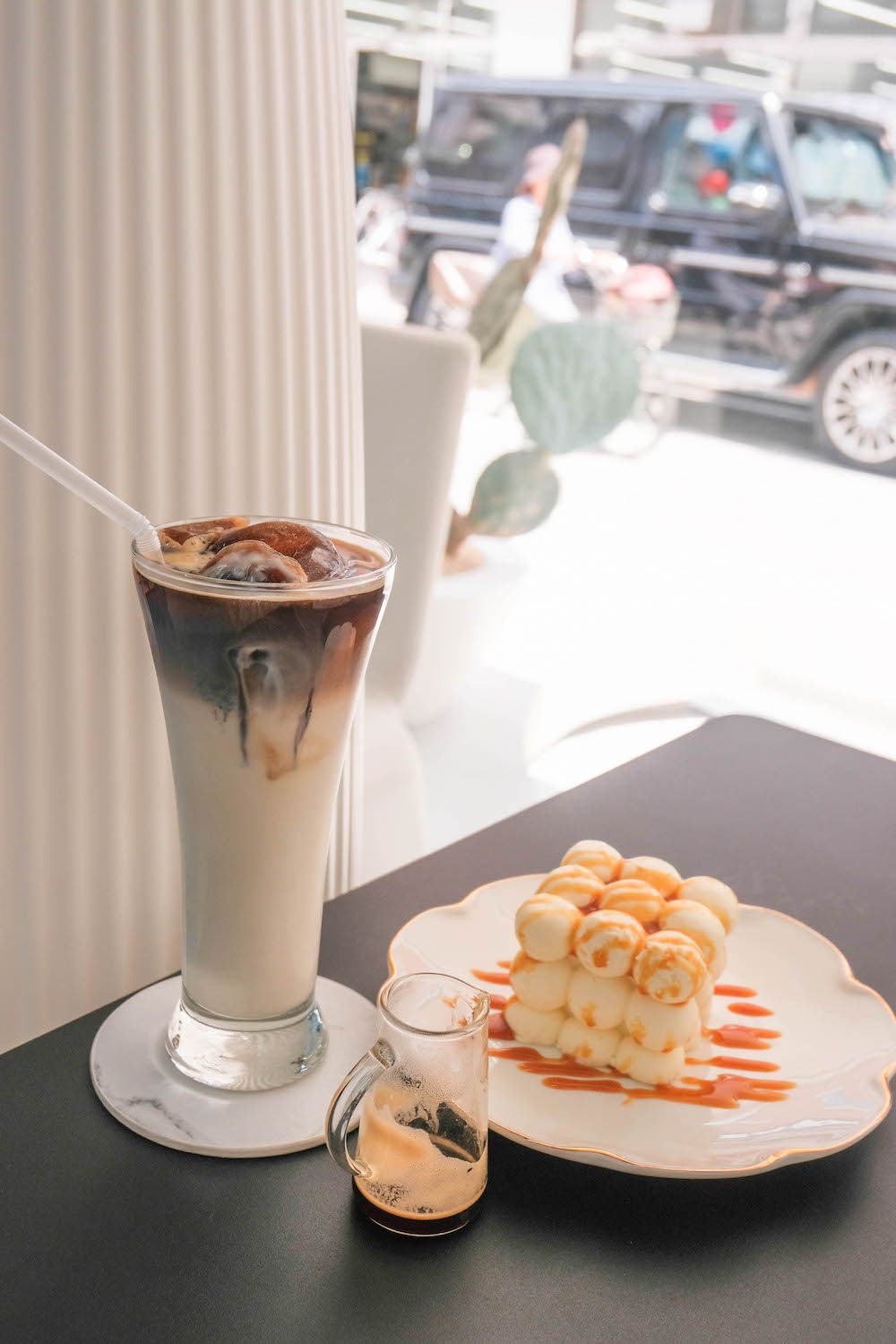 The famed cheesecake, stacked in three layers of spheres in the shape of a dice, is a delicious delight with various topping sauces. Enjoy a variety of warm drinks, including latte and espresso, or opt for a refreshing iced soda to complement your treats.
Google map: https://maps.app.goo.gl/v7DC7dW9PrQ8gmSX8?g_st=ic
Souvenirs at Koedo Kurari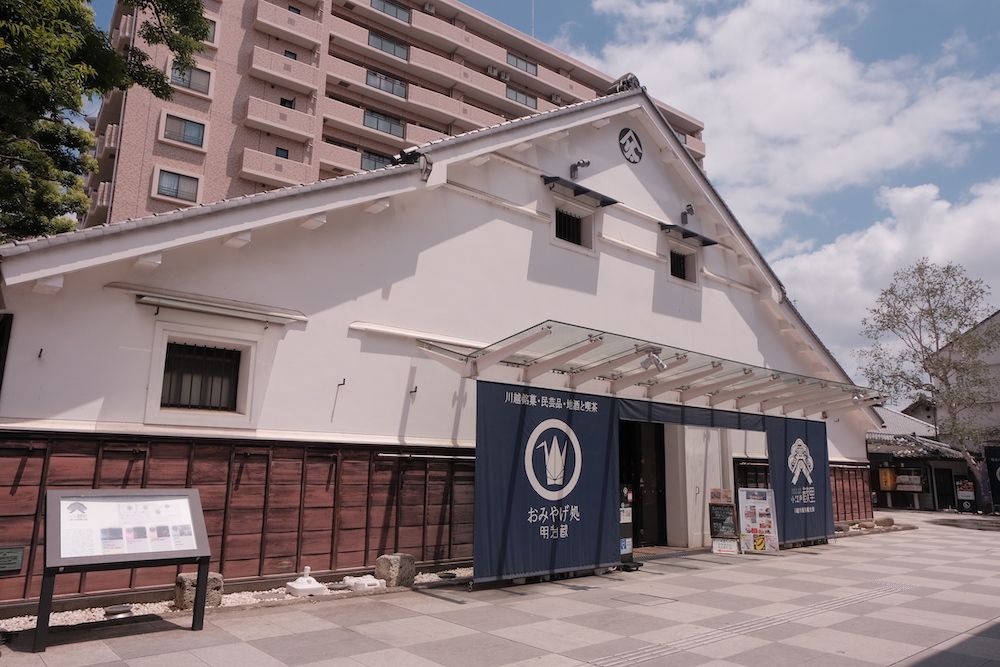 Koedo Kurari (小江戸蔵里) is a delightful store filled with Kawagoe souvenirs ranging from snacks to cute gift items.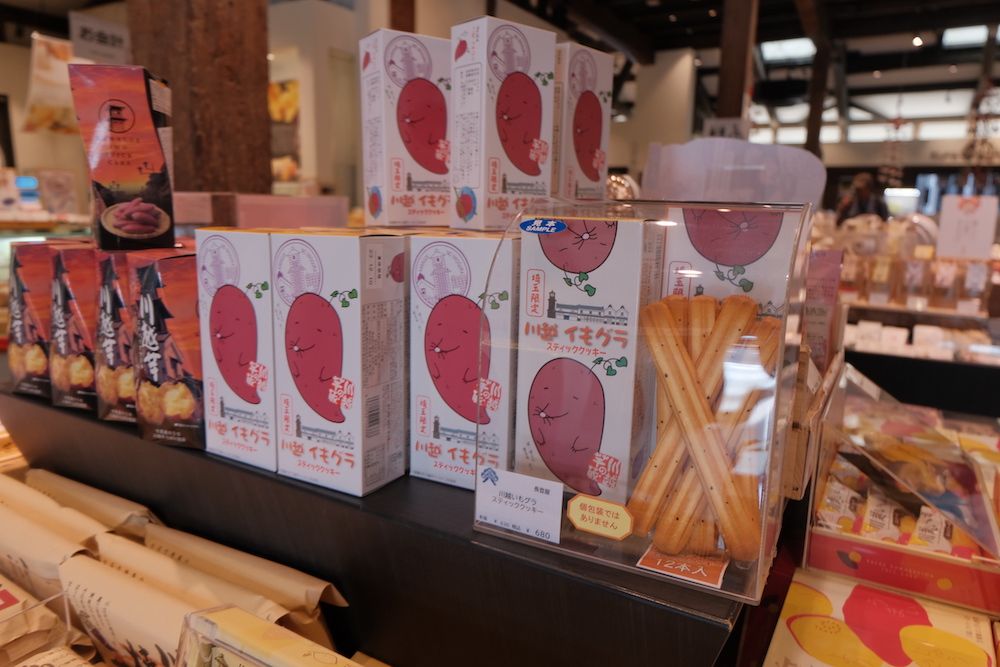 Indulge in the city's specialty, the purple sweet potato, which stars in various sweets and treats. A must buy is the Daigakuimo (大学芋).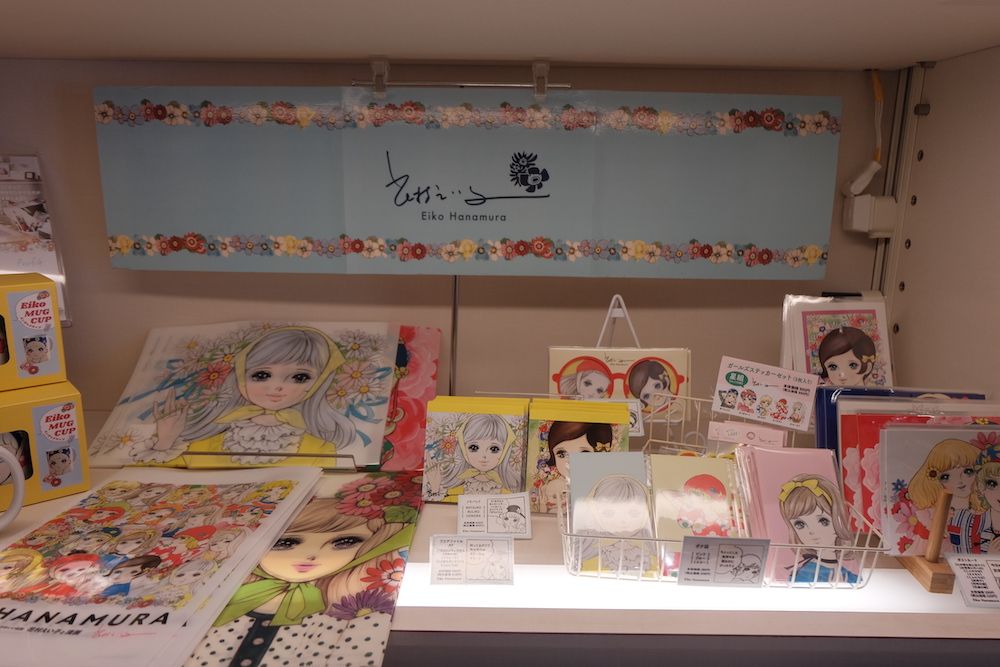 Explore souvenirs that feature collaborations with Japanese artists linked to Kawagoe, a city cherished by famous manga writers. If you're on the lookout for Kawagoe souvenirs, look no further - this is the place to be!
Official website: https://www.machikawa.co.jp/
Google map: https://maps.app.goo.gl/Xp5RD6bvXe2uG6PJ8?g_st=ic
So what did you think of Kawagoe? Explore the Wind Chime Festival, savor delicious local food, don a yukata, and capture picturesque moments while strolling through the ancient town. Guaranteed to be a fun-filled and unforgettable experience!
---