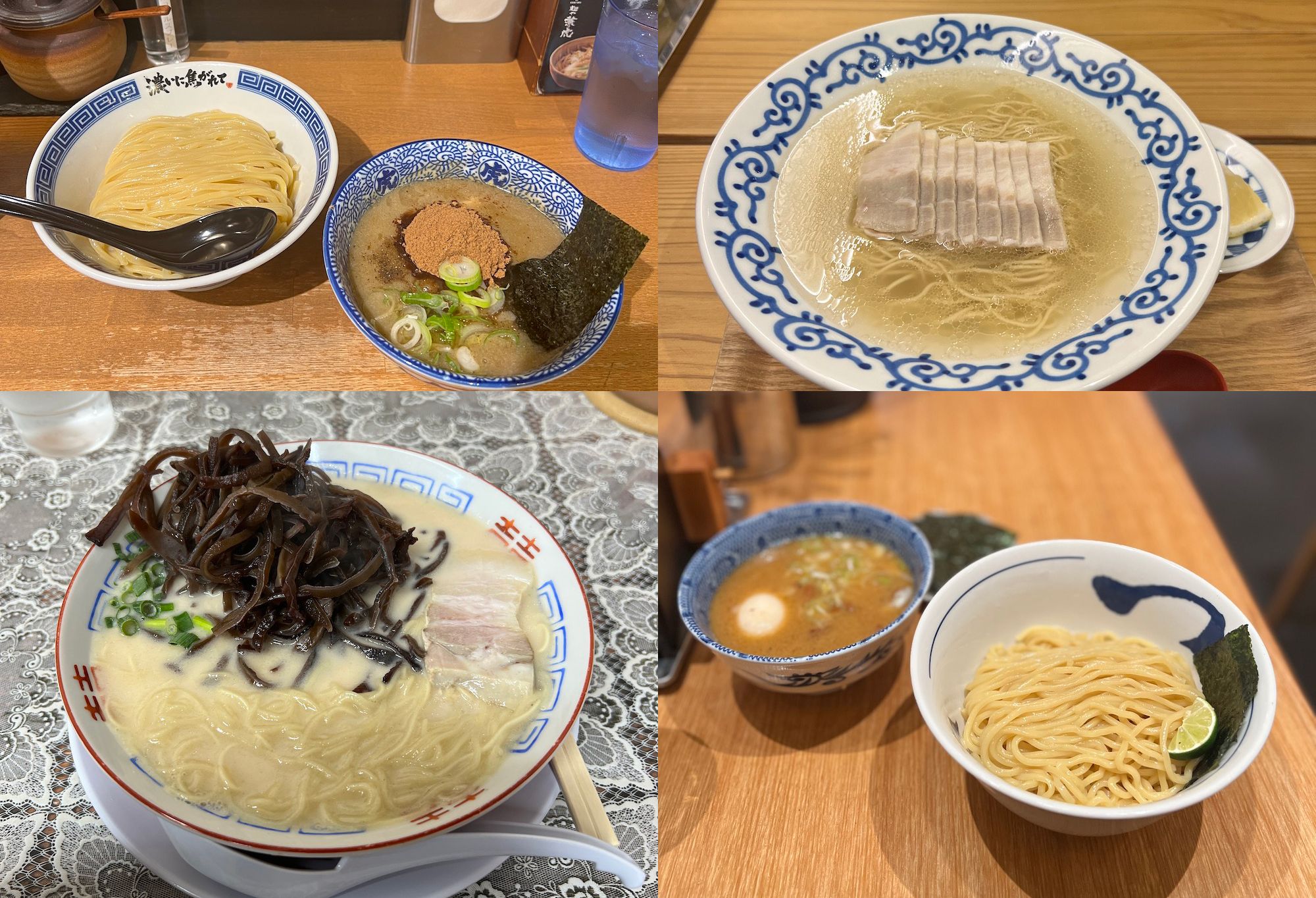 Fukuoka Prefecture, located in the Kyushu region, is renowned for its status as a top tourist destination. Among its many attractions, the local cuisine stands out, with tonkotsu ramen (豚骨ラーメン) being a beloved specialty unique to the prefecture. In fact, Fukuoka is often considered the ramen capital of Japan. Tonkotsu ramen, also known as Hakata ramen, is made using a rich, pork bone broth. In this article, we introduce four must-try tonkotsu ramen restaurants in Fukuoka.
Hakata Genki Ippai!! (博多元気一杯!!)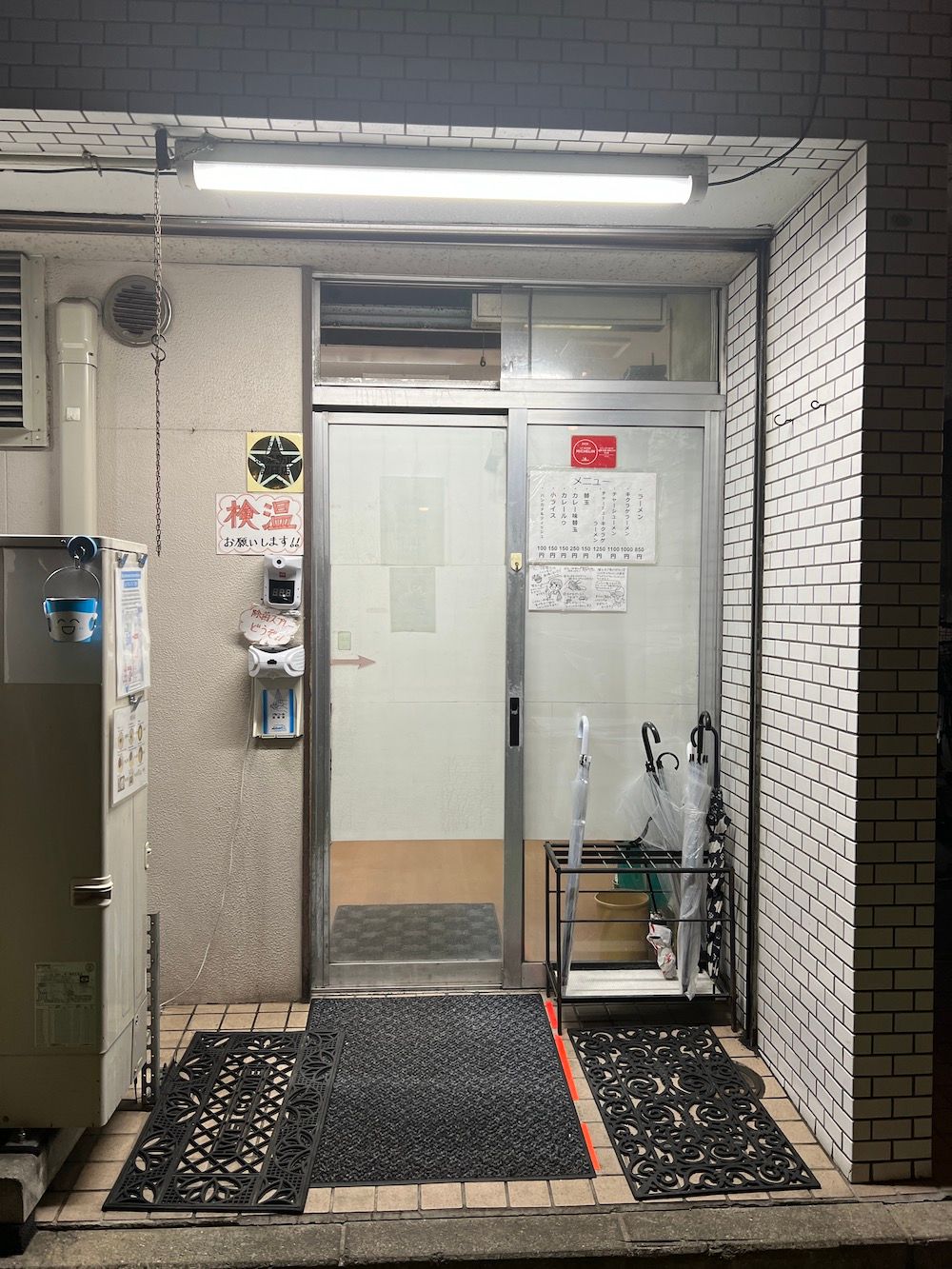 Voted as the number one tonkotsu ramen restaurant by Fukuoka locals, this hidden gem is conveniently situated just a short 5-minute walk from the Gofukumachi station (呉服町). At first glance, the entrance might not resemble a typical restaurant, but keep an eye out for the charming smiling blue bucket hanging in front.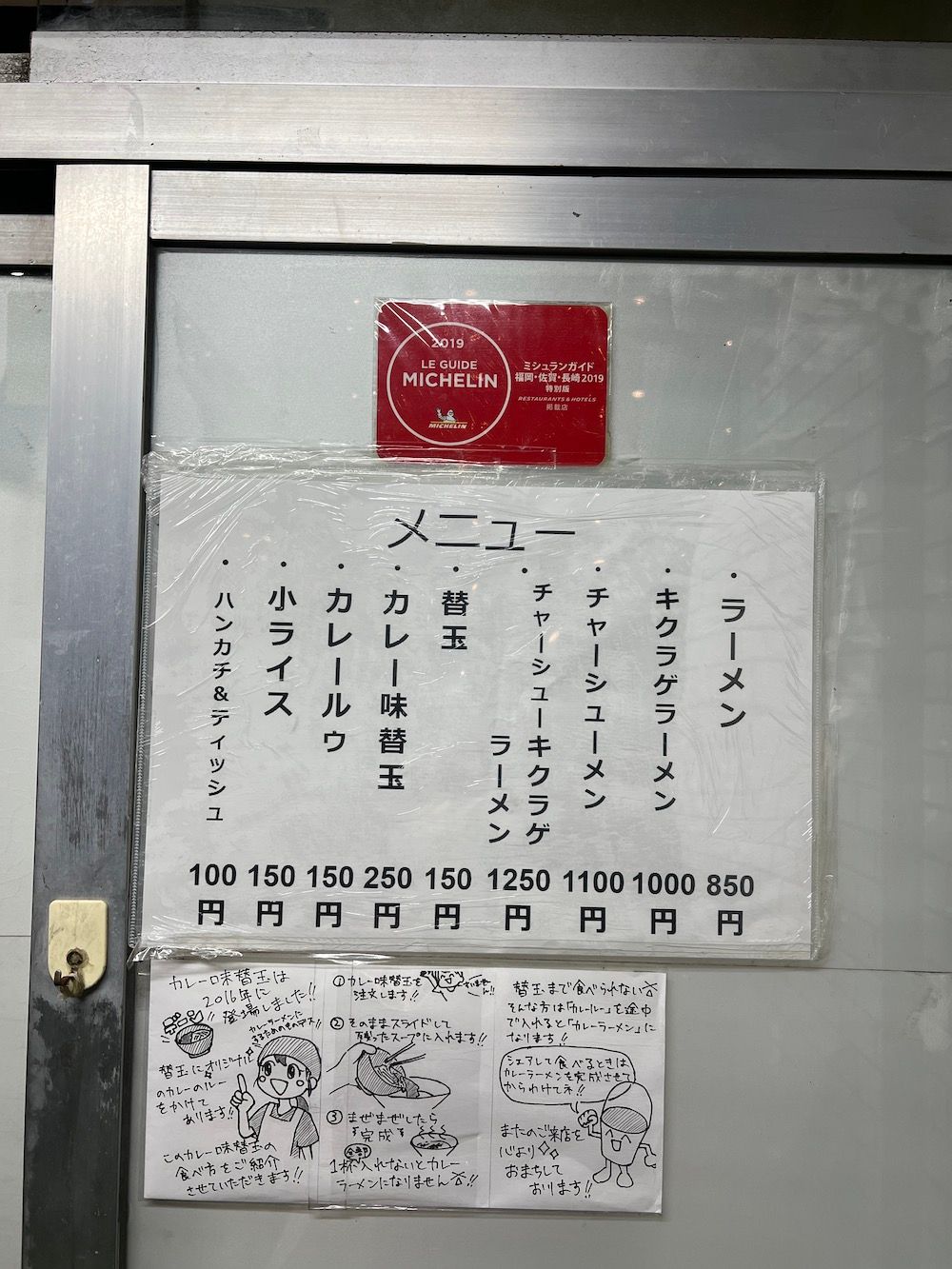 Keen observers will also notice the prestigious Michelin sign by the entrance. It's no surprise considering the recognition it has garnered, not only from Tabelog (a popular food review site in Japan) but also from the esteemed Michelin Guide. Starting at an affordable price of 850 yen, the ramen menu offers a range of options, with the price adjusting based on the selection of toppings.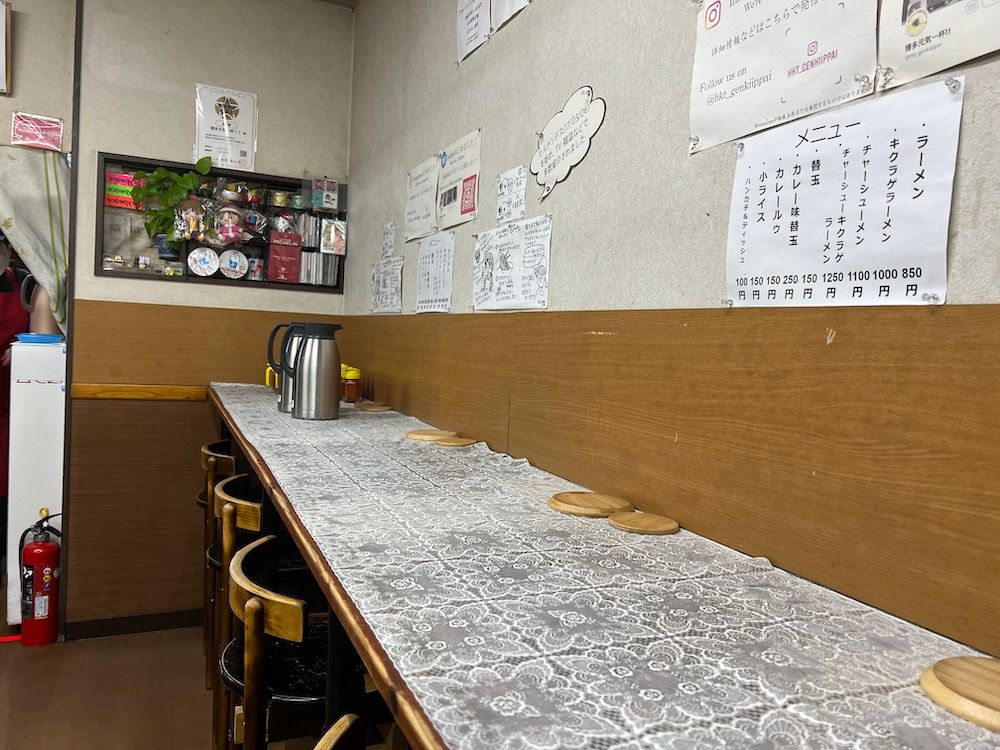 Stepping inside, you'll immediately sense the rich history of this restaurant. A renowned rumor in Japan speaks of the strictness exhibited by the former staff, of photography being prohibited, of not being allowed to consume noodles before savoring the soup or using your phone. This strict code of conduct was widely discussed among enthusiasts. However, times have changed, and you can now enjoy your meal with complete peace of mind.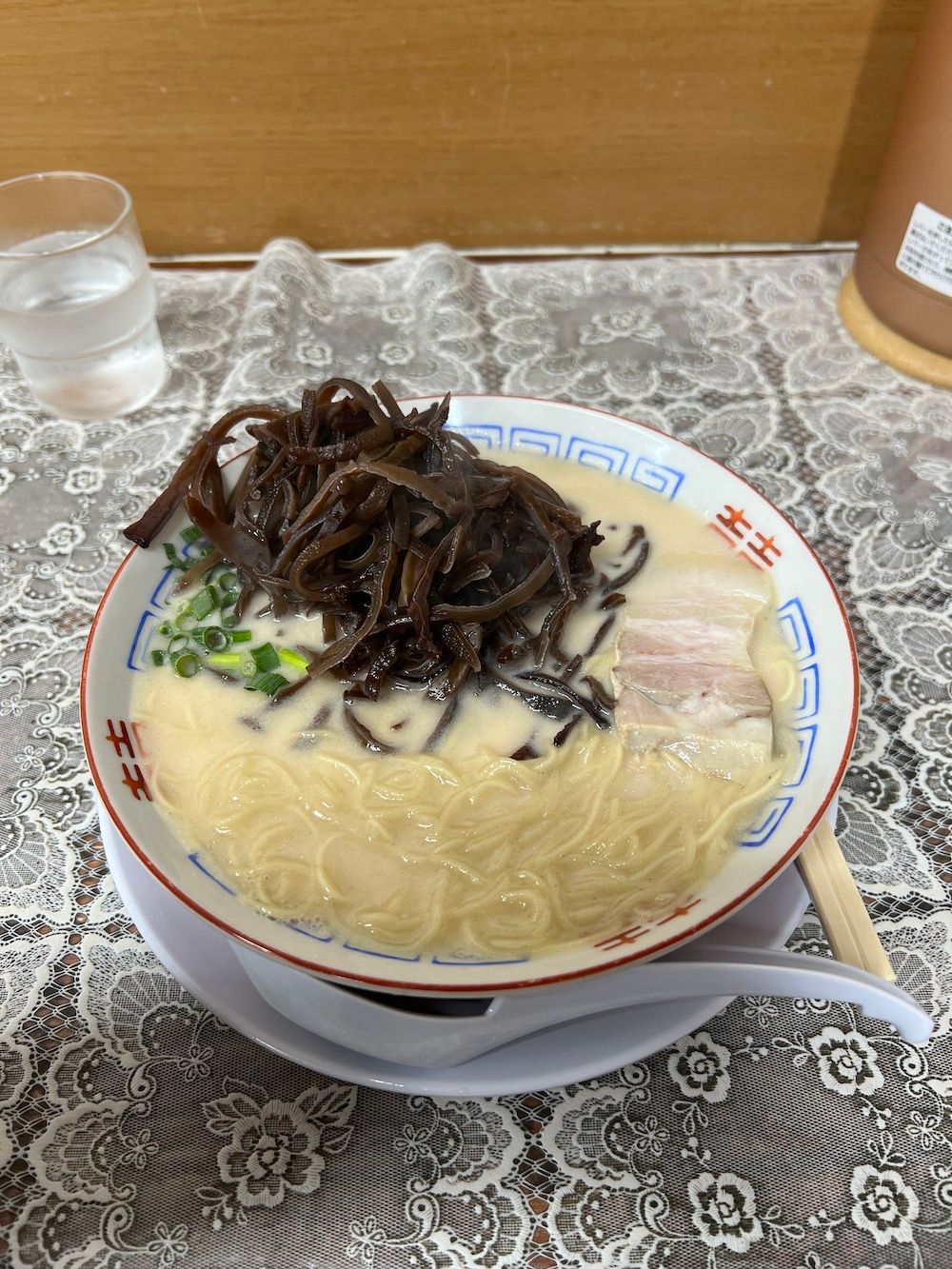 The ramen has a creamy broth that is perfectly balanced without overwhelming the palette. This restaurant stands as a beacon of excellence, showcasing the authentic origins of Fukuoka's tonkotsu tradition.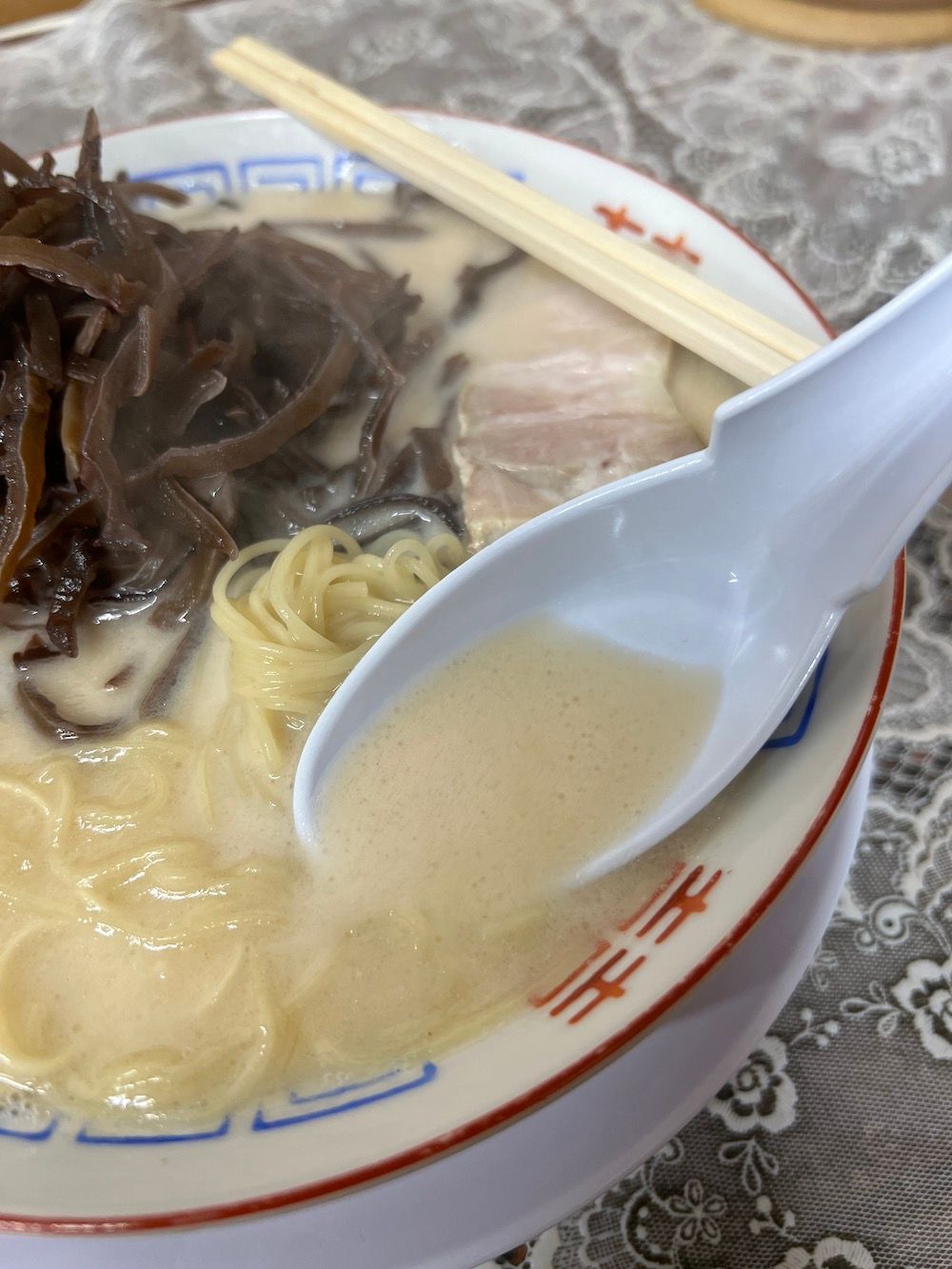 Opening hours: 11:00-20:00 | Google Map
Menya Kanetora (麺や兼虎)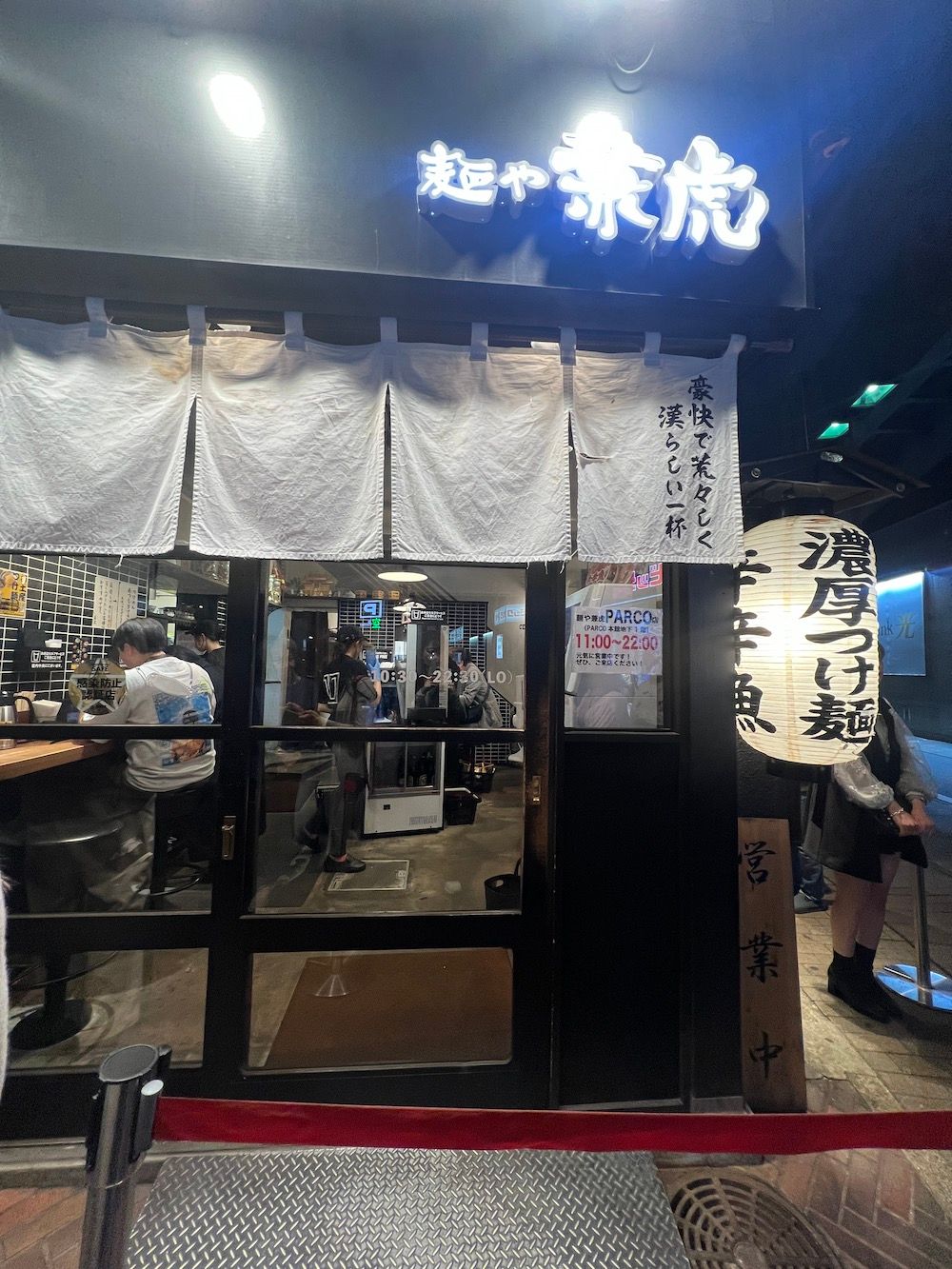 Located near Tenjin Station (天神) in Fukuoka, Menya Kanetora (麺や兼虎) stands out as an exceptional ramen restaurant, specializing in tsukemen (dipping noodles in a broth or sauce). Their signature dish features a delicious blend of tonkotsu soup, chicken, vegetables, and fish, simmered to perfection to create a rich and flavorful broth. The noodles themselves have a delightful chewiness and pair well with the umami of the broth. The popularity of Menya Kanetora is undeniable, with lines forming daily.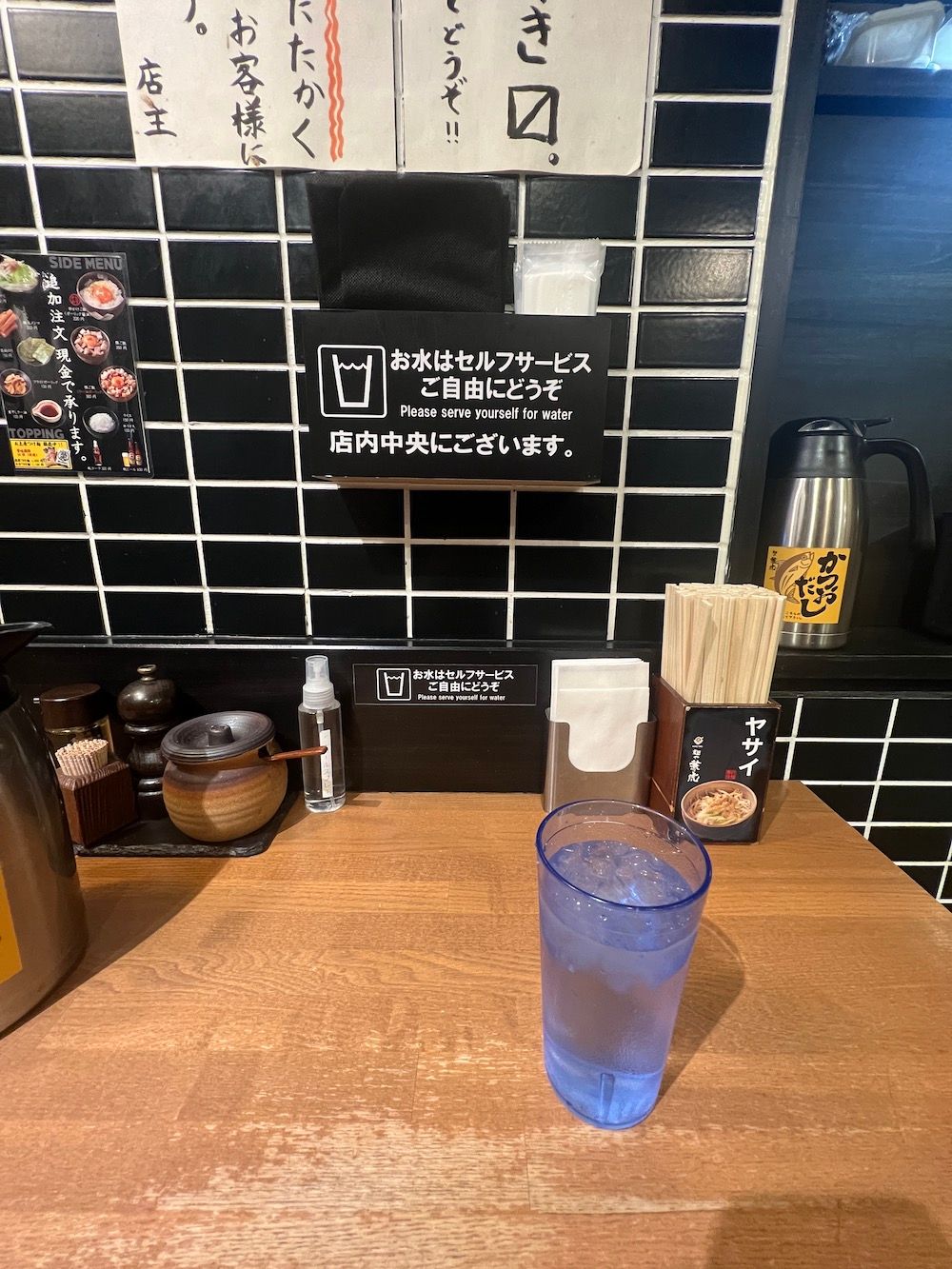 Like most ramen restaurants, this place also has counter seating, and there is a self-service water dispenser.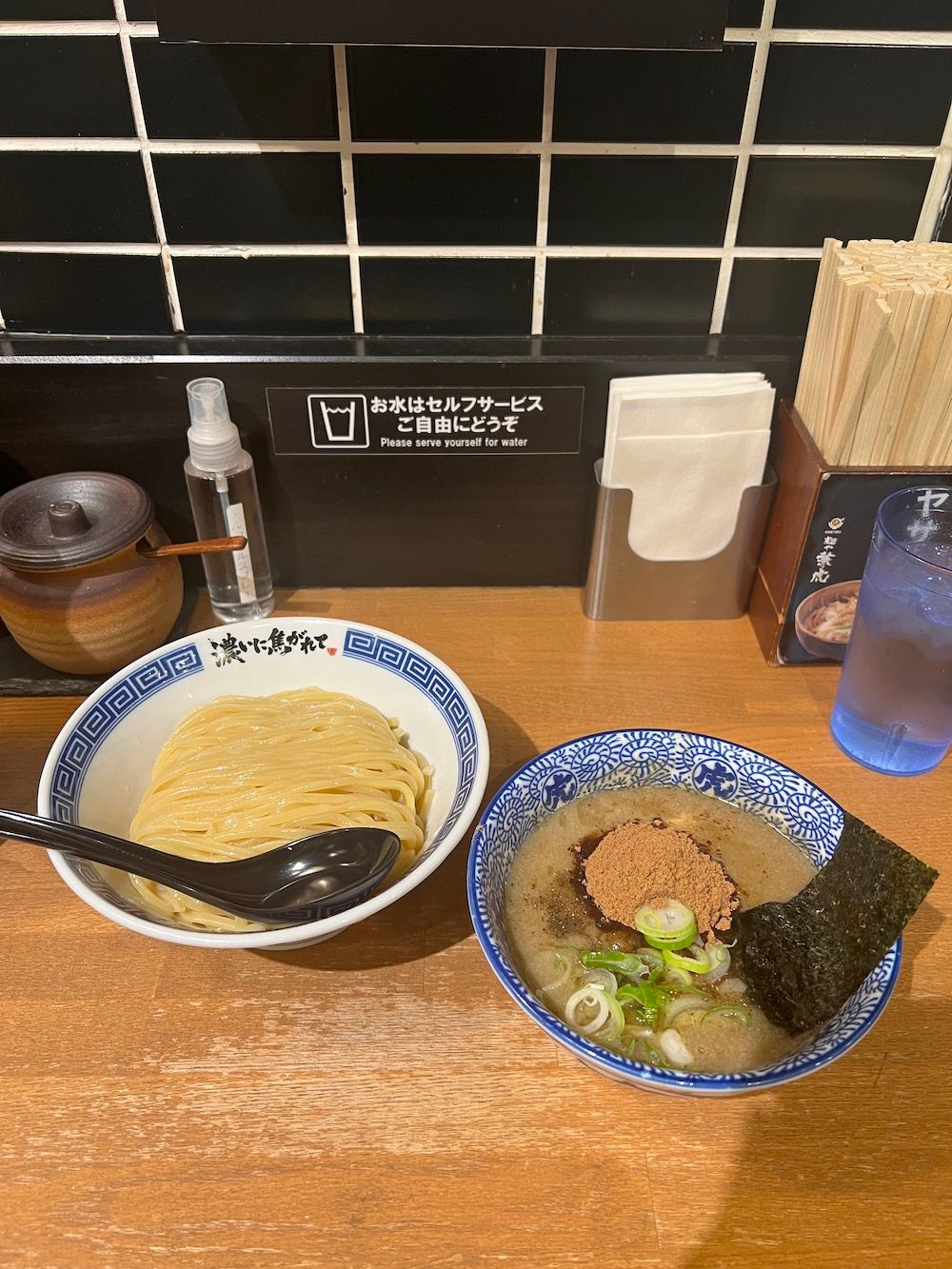 The highlight here is undoubtedly their delectable tsukemen. The tonkotsu broth here has the added flavor of fish. The aromatic fish powder sprinkled on top of the soup elevates its flavor profile. For those seeking an extra boost of flavor, there is a jar of fish powder available on each table, allowing you to customize the intensity according to your preferences.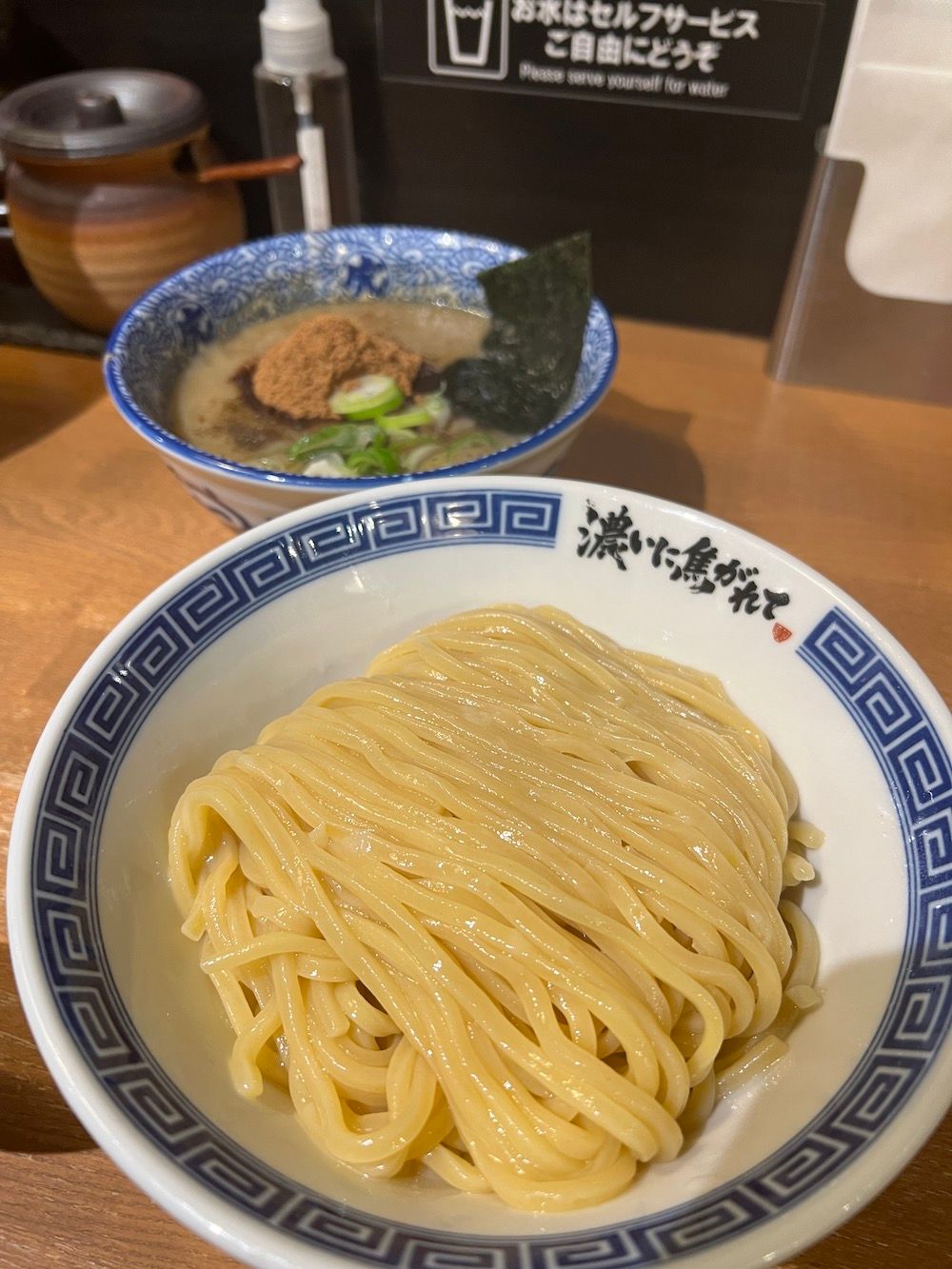 The noodles are shiny and beautifully arranged. Their springiness ensures the soup is absorbed well. If you want to try delicious tsukemen in Fukuoka, we highly recommend this spot.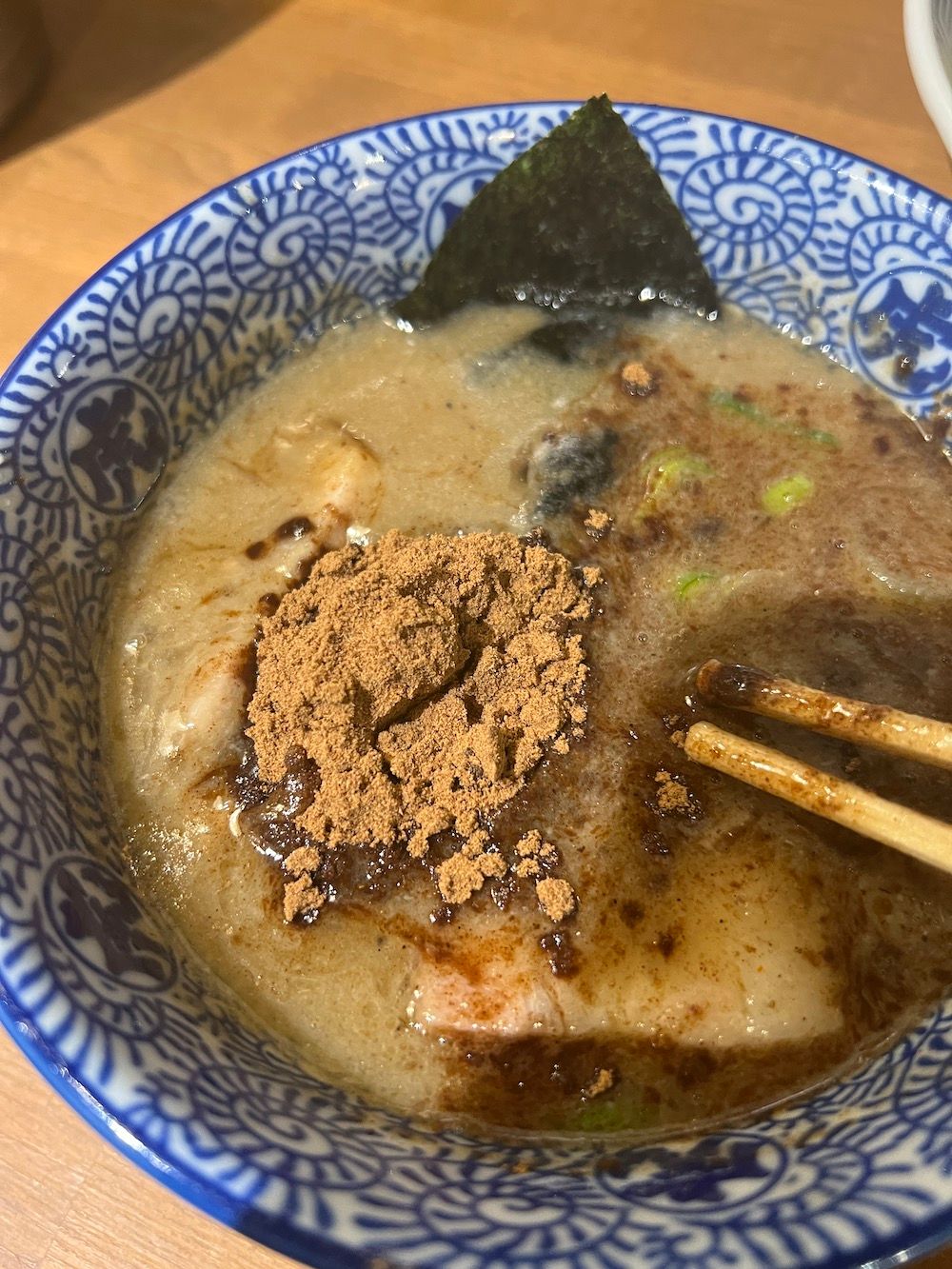 Instagram
Opening hours
Tenjin branch: 10:30-22:30 | Google Map
PARCO Fukuoka branch: 10:30-22:30 | Google Map
Butasoba Tsukiya (豚そば月や)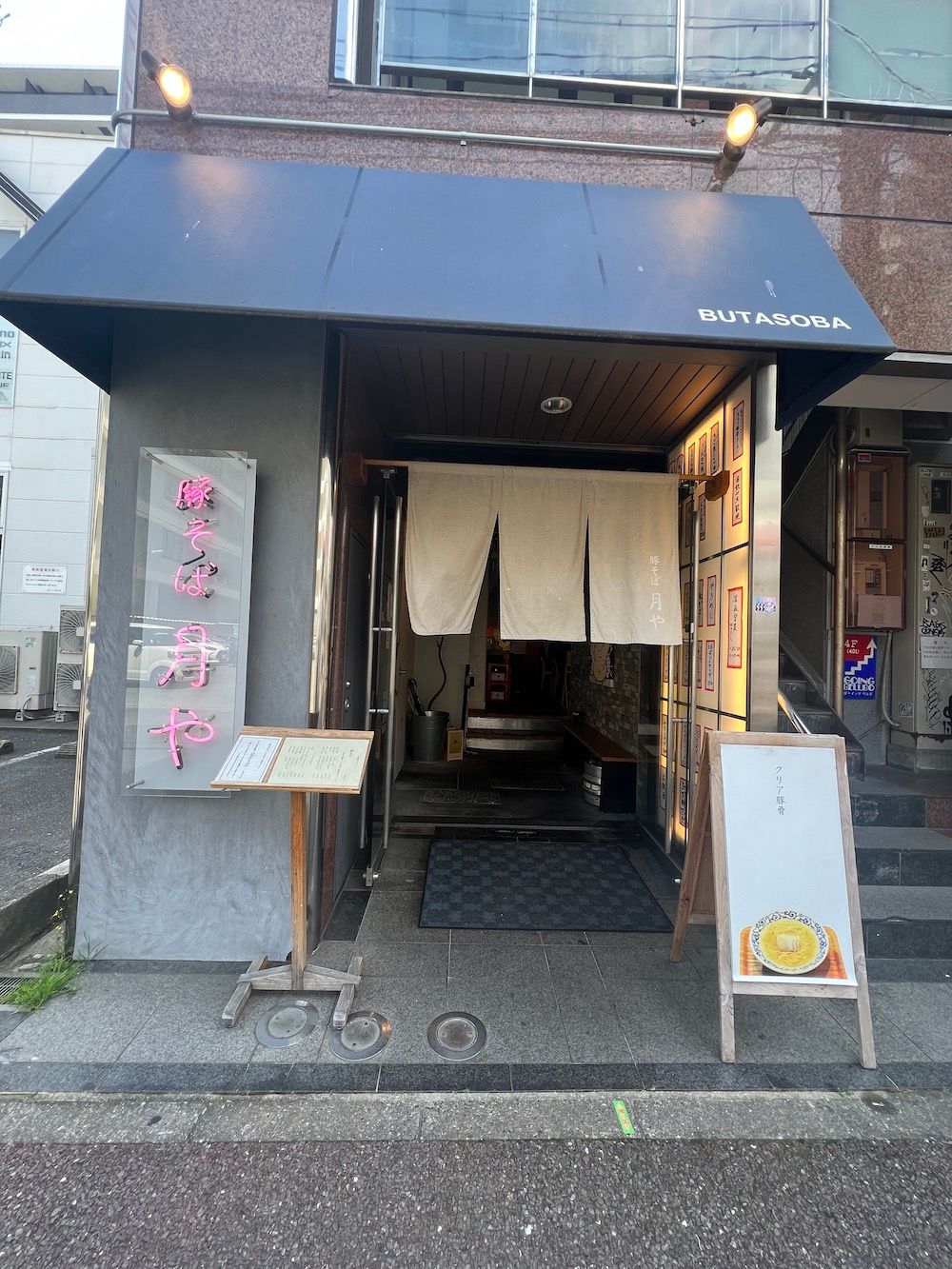 Next, we talk about Butasoba Tsukiya (豚そば月や), a unique tonkotsu ramen shop in Fukuoka, that is just a 5-minute walk from Akasaka Station (赤坂). Unlike traditional thick and aromatic pork bone soup, their specialty lies in the clear broth, making it a great choice even for those who aren't fans of the usual Fukuoka tonkotsu style.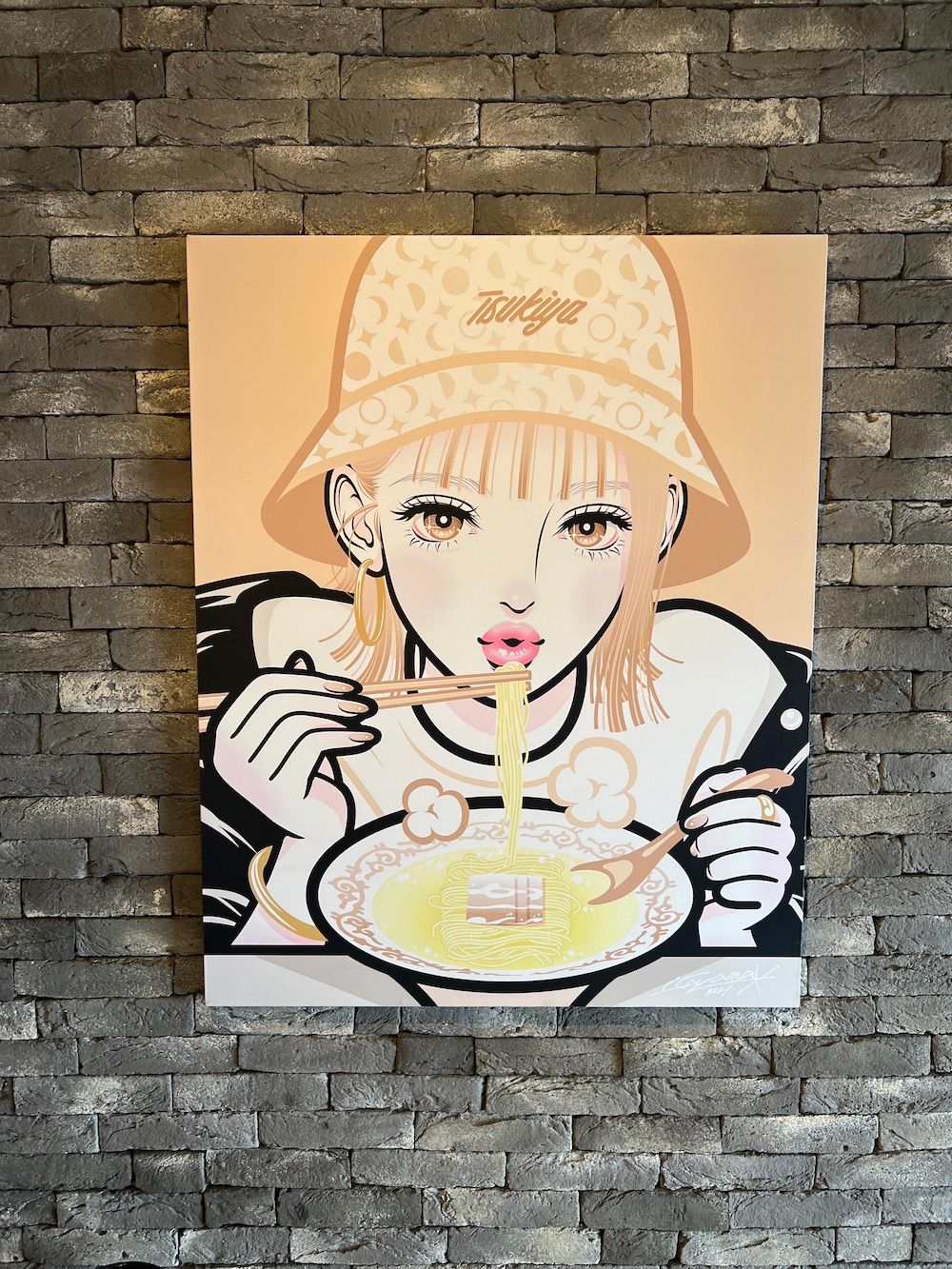 This restaurant has created an inviting atmosphere that appeals to women and teenagers. Unlike traditional ramen shops that mainly catered to working men, this establishment has taken into consideration the comfort of female customers who may have felt uneasy entering such places in the past. Moreover, the interior decor is designed to attract teenagers, encouraging them to capture memorable moments and share them on social media platforms.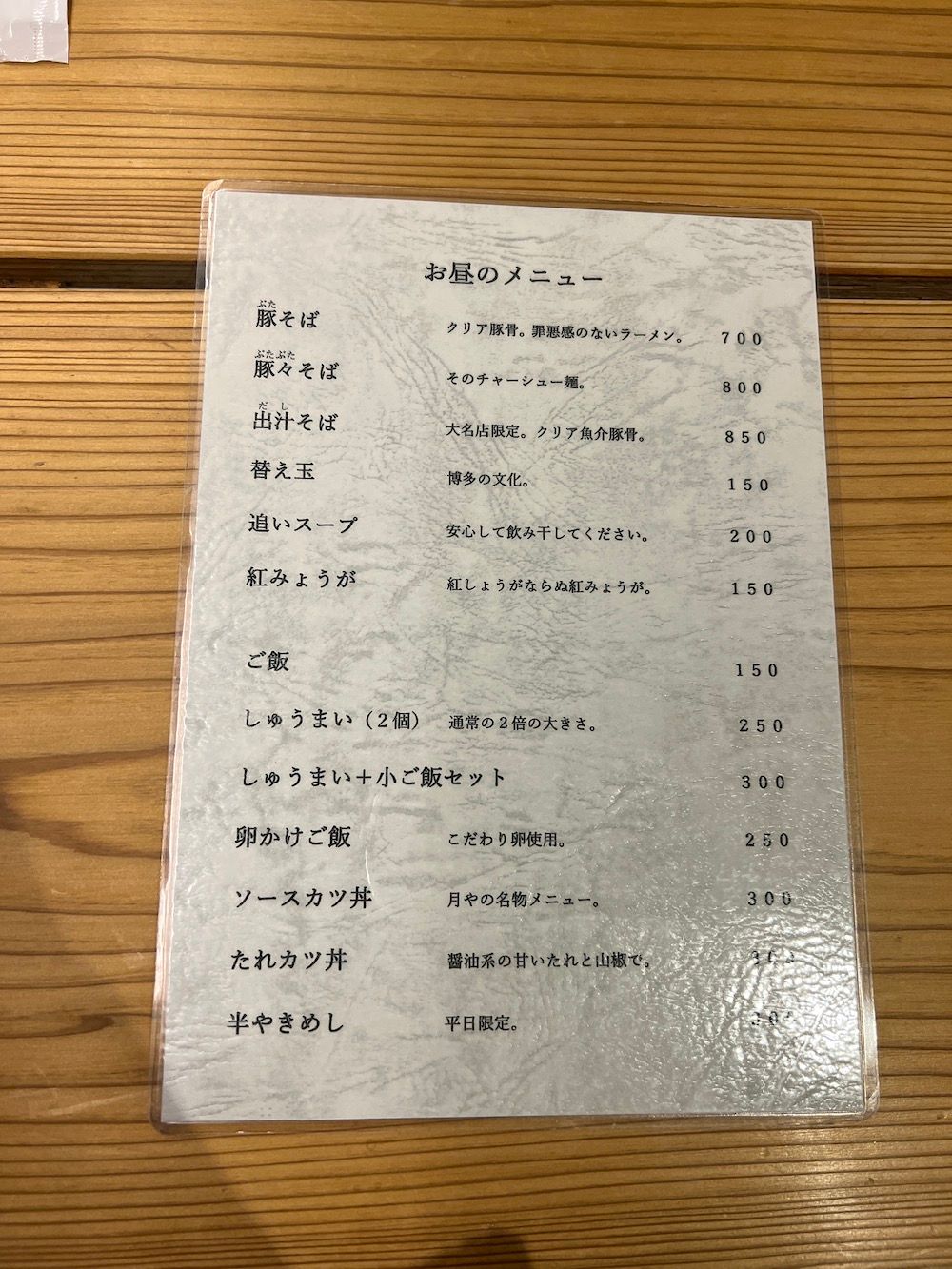 The menu is straightforward: choose between noodles with plain soup or opt for additional chashu pork. Starting at an affordable price of just 700 yen, customers can enjoy a satisfying meal. Extra noodles can be added for a mere 150 yen per serving. You can also choose toppings such as raw egg.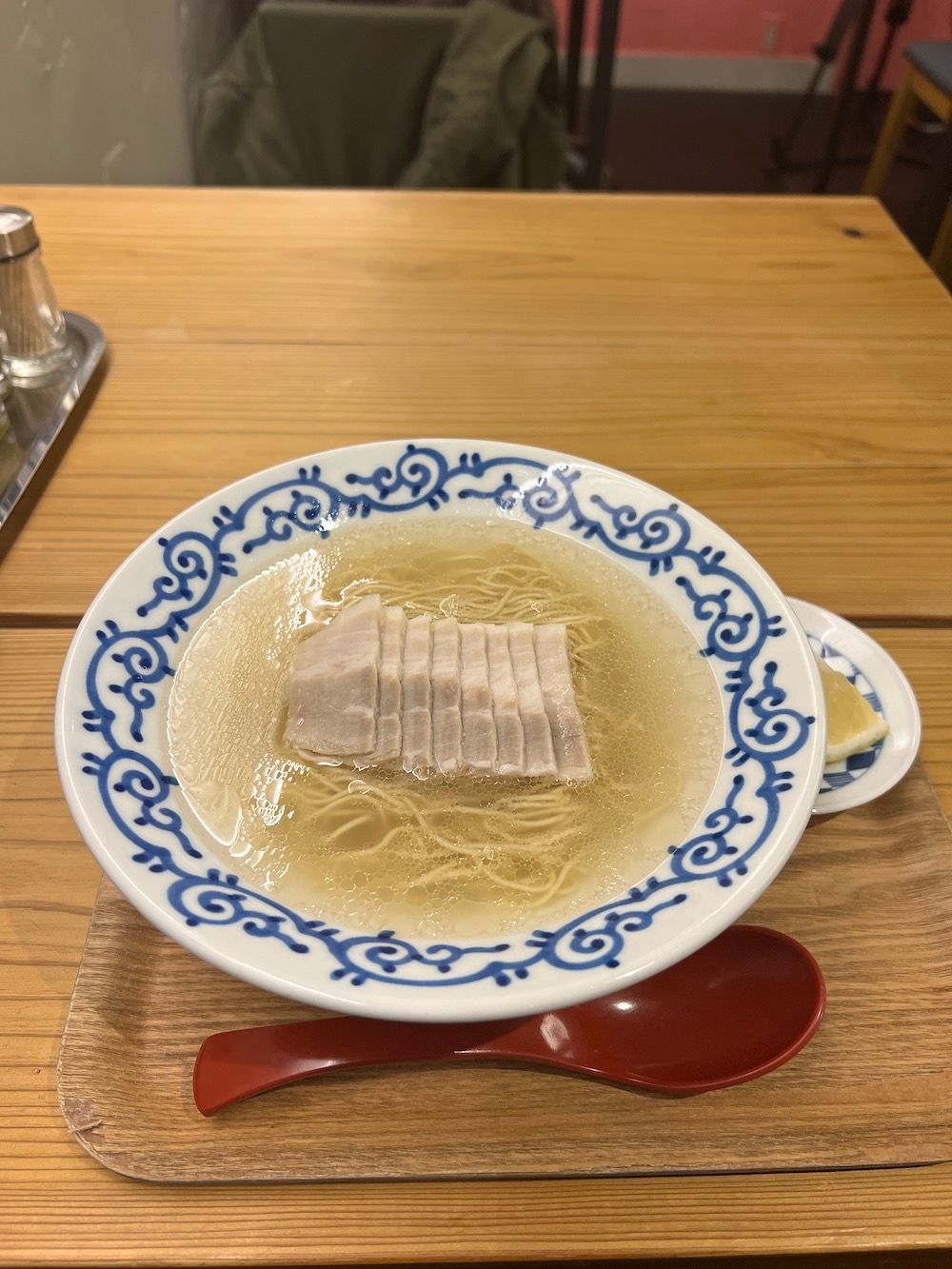 This restaurant prides itself on its clear tonkotsu soup, promoting a healthy dining experience that allows you to indulge guilt-free. The soup is smooth and light, providing a pleasant alternative to those who may be averse to thick broths. Paired perfectly with thin noodles, it caters to individuals who prefer lighter options.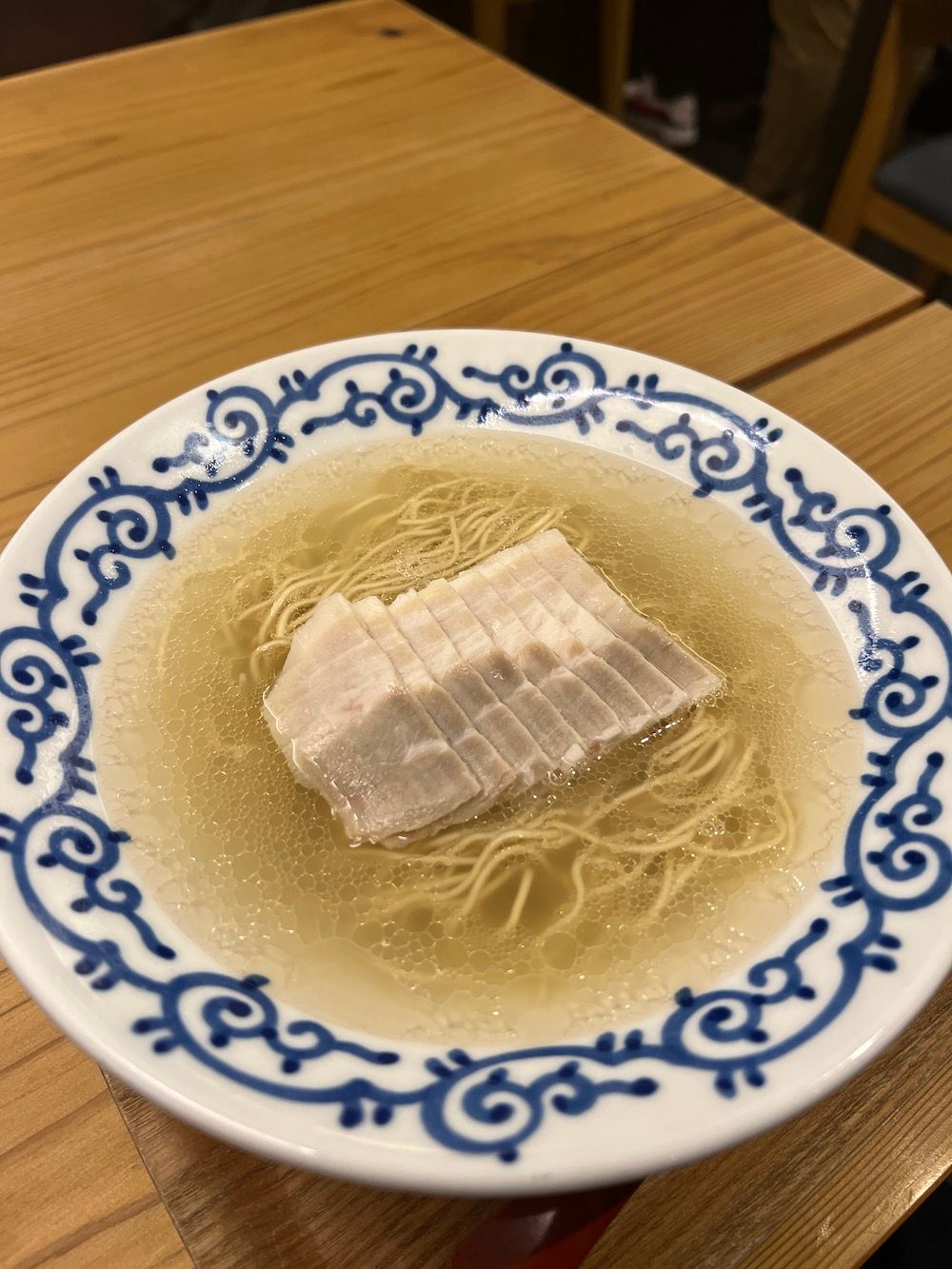 Instagram
Opening hours: 11:30-15:00 (L.O.14:30) / 18:00-24:00 (L.O.23:30) | Google Map
Tsujita (つじ田)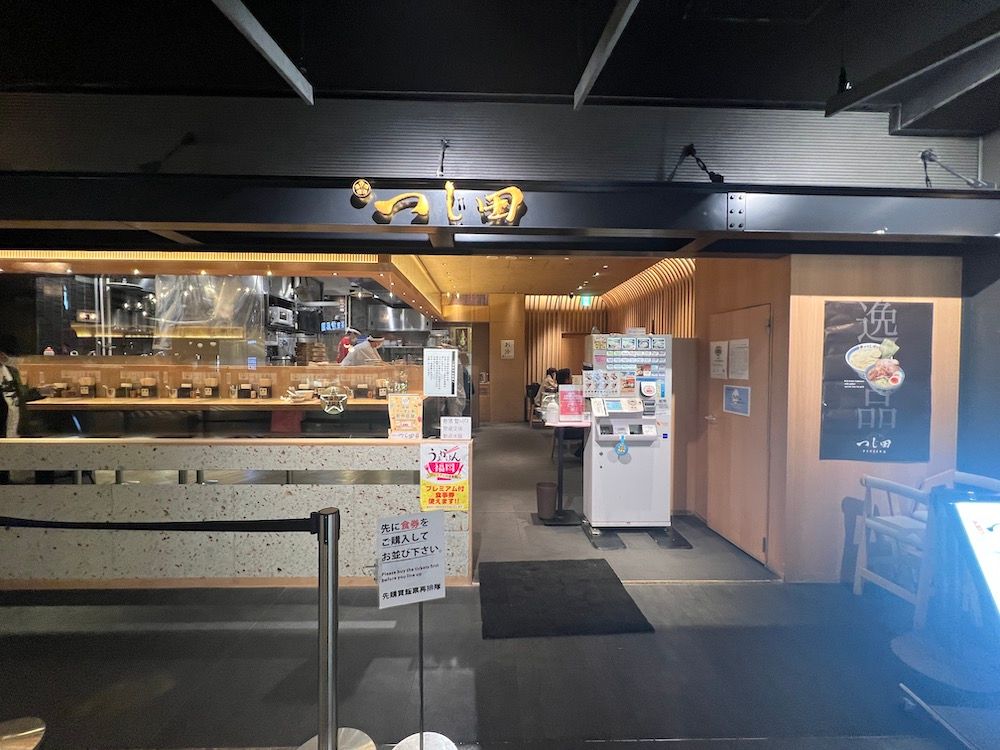 Tsujita has its origins at Kanda station in Tokyo. Its popularity led to the opening of over 20 branches across Japan, including Fukuoka. It brings authentic Tokyo-style ramen to Fukuoka, so you can savor the taste of Tokyo without having to travel all the way to the capital city.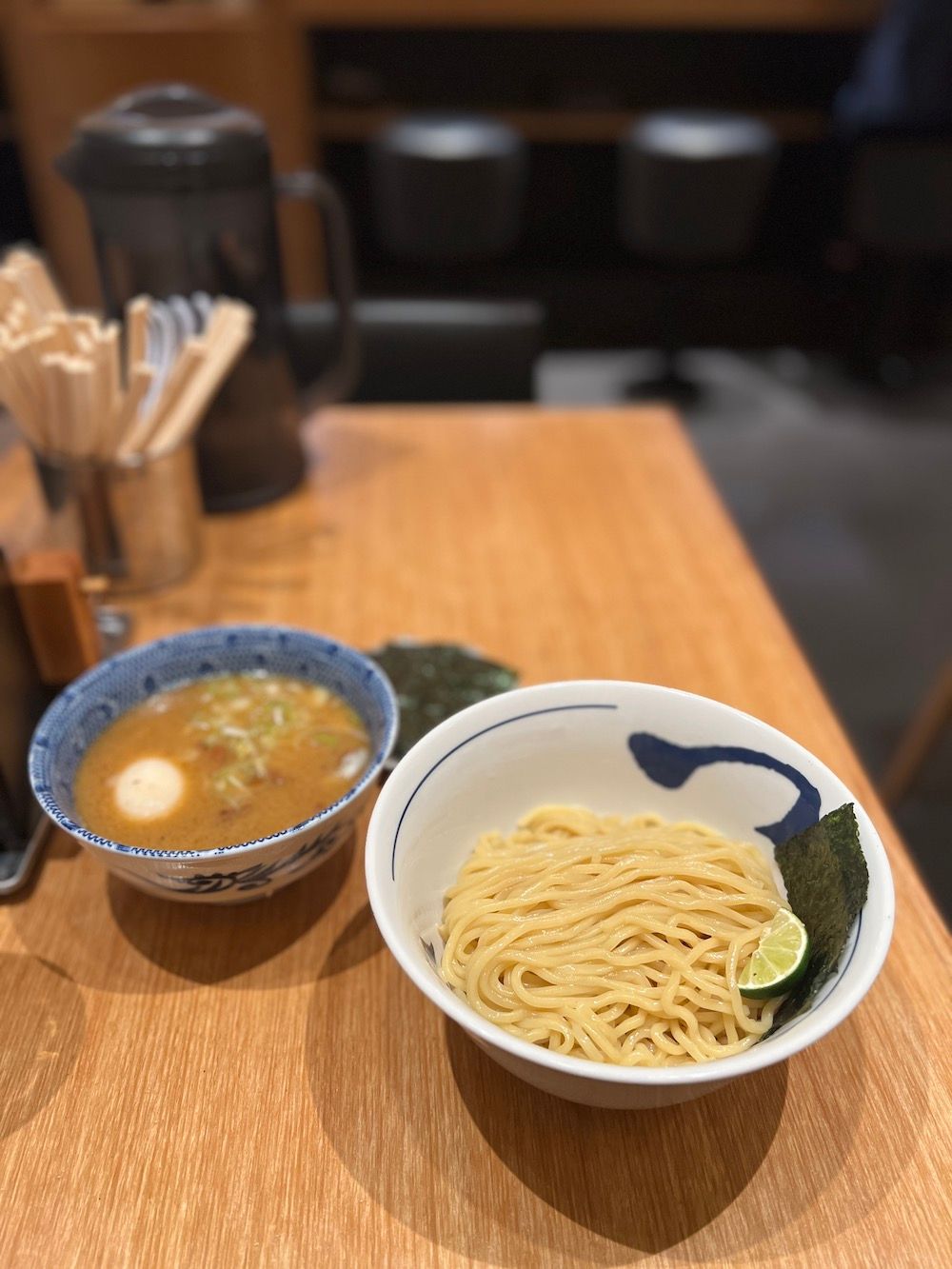 This restaurant specializes in a unique tsukemen dish featuring a flavorful tonkotsu soup infused with a blend of fish, pork bone, chicken, kombu (seaweed), and stewed vegetables. The result is a delicious creation that showcases the restaurant's special recipe.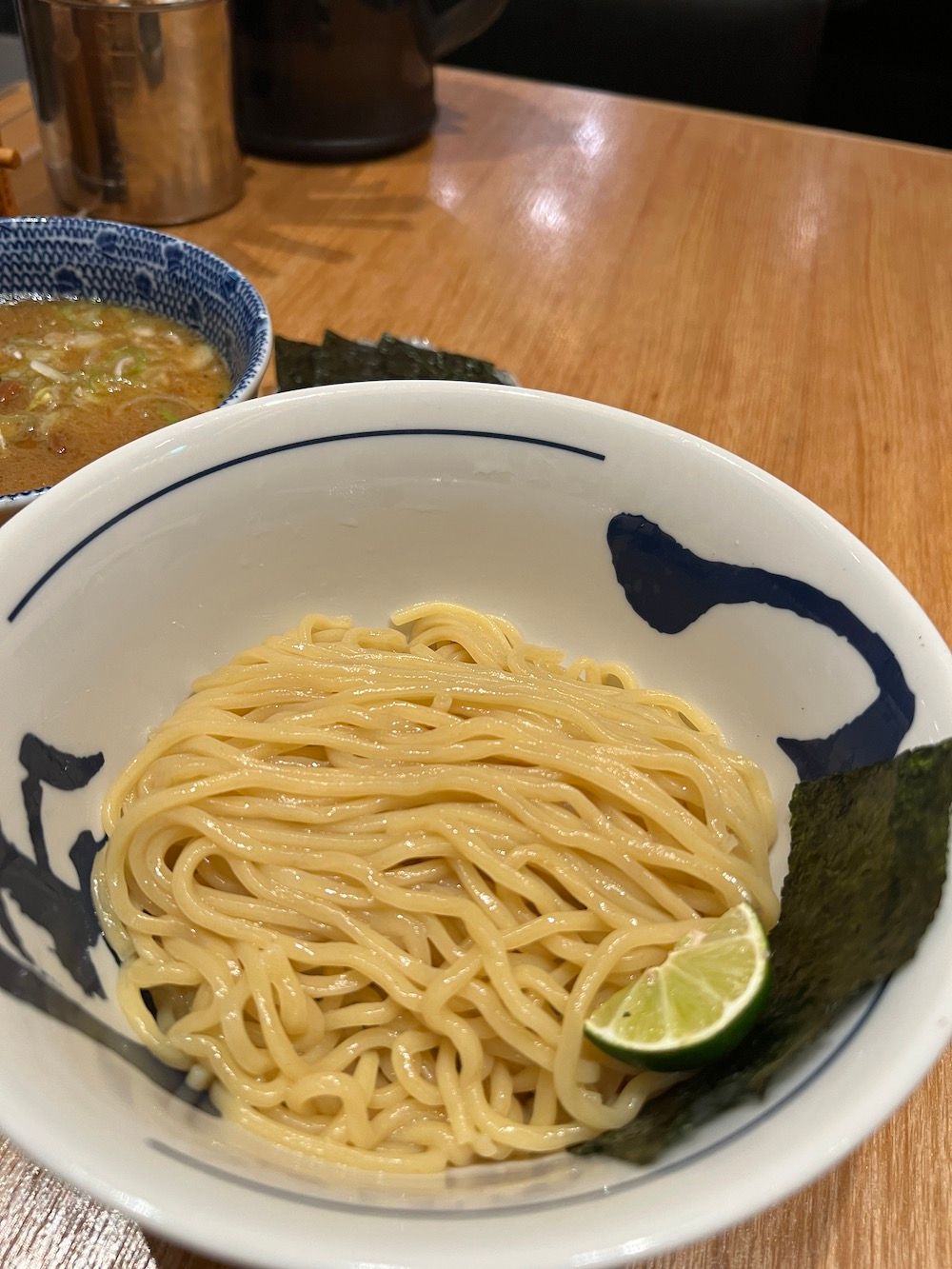 The noodles are soft, yet slightly thinner compared to Kentora's, providing a satisfying chewiness. The standout feature is the restaurant's unique sweet and fragrant fish soup, which enhances the overall dining experience.
The best part is that there is a branch located at Fukuoka Airport, allowing travelers to enjoy a delicious meal before boarding their flights.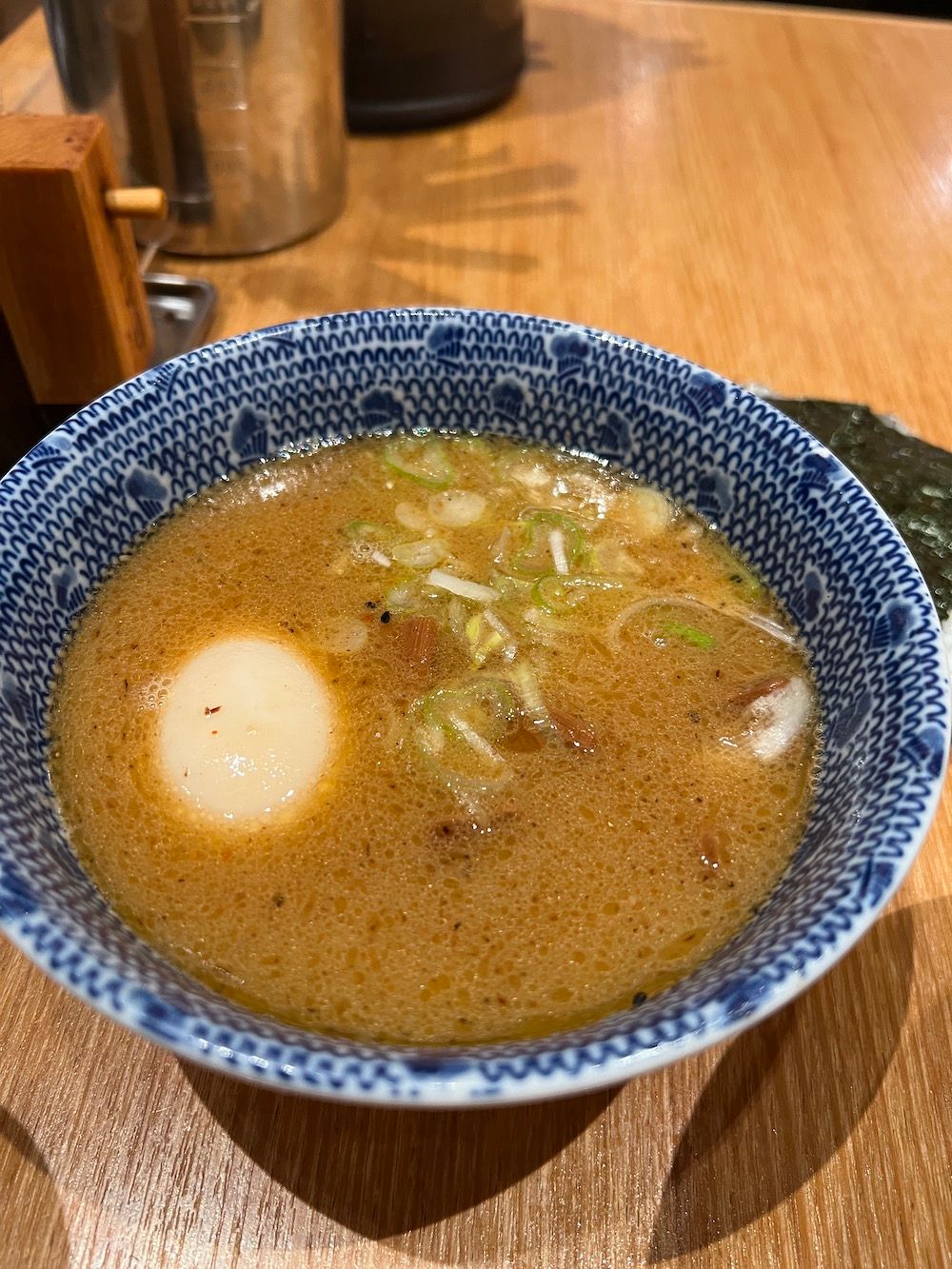 Opening hours: 10:00-20:00 | Google Map

We hope you get a chance to eat at some of these delicious spots when you visit Fukuoka.


Download the Ikidane Nippon App: iOS / Android
Let us know if there is something that needs to be fixed: Feedback Form