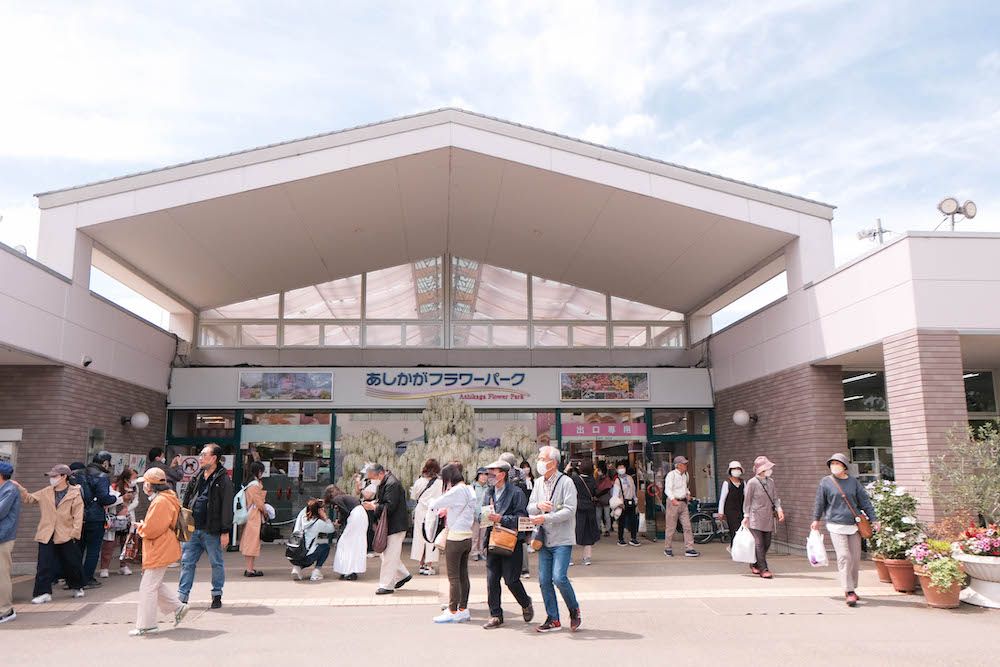 When it comes to beloved flowers in Japan, sakura, or cherry blossoms, often come to mind. However, during the same period when cherry blossoms bloom, there is another enchanting flower that captures the hearts of both Japanese and foreign visitors: the beautiful purple wisteria, known as "fuji" in Japanese. These wisteria flowers typically bloom after the cherry blossoms have fallen, from mid-April to mid-May. In this feature, we introduce one of the most stunning wisteria viewing spots in Japan: Ashikaga Flower Park.
Access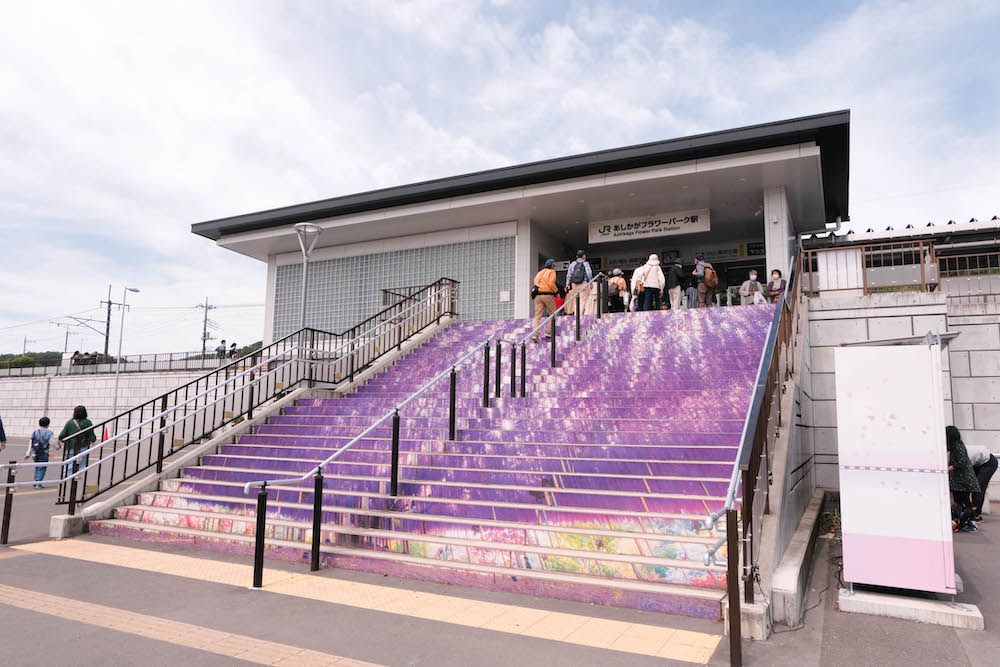 Ashikaga Flower Park is located in Tochigi Prefecture, and it takes only 2 hours by car from Tokyo.
For those using public transport: From Shinjuku Station (新宿), take the Shonan Shinjuku Line, transfer at Oyama Station (小山), and get off at Ashikaga Flower Park Station.

Inside Ashikaga Flower Park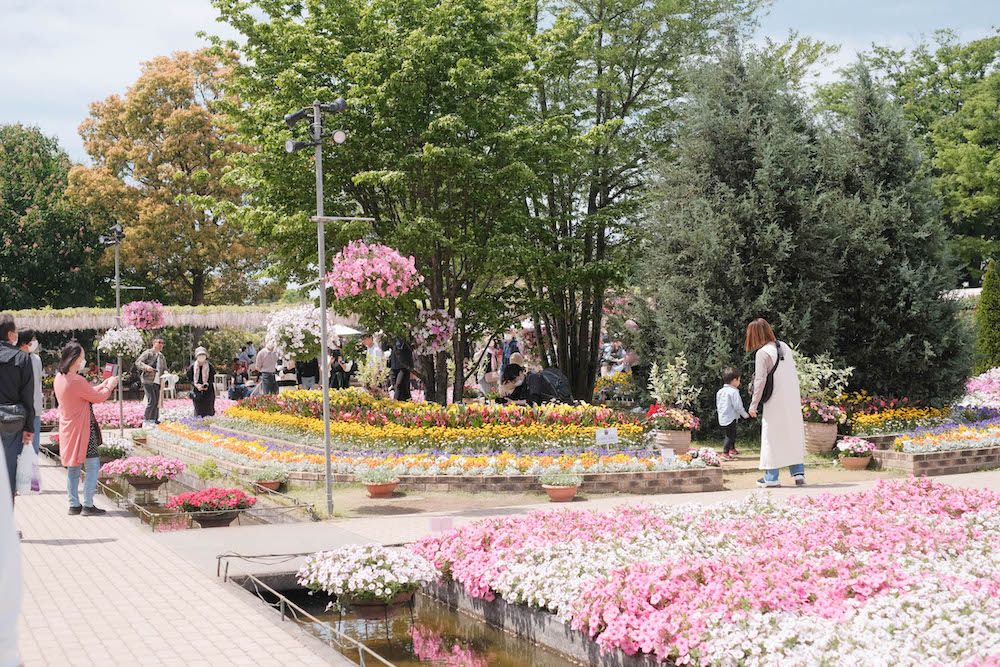 As soon as you enter Ashikaga Flower Park, you'll be delighted to find a spectacular array of flowers thoughtfully arranged throughout the grounds. Flower lovers will truly be enchanted by the diverse and vibrant display of colors.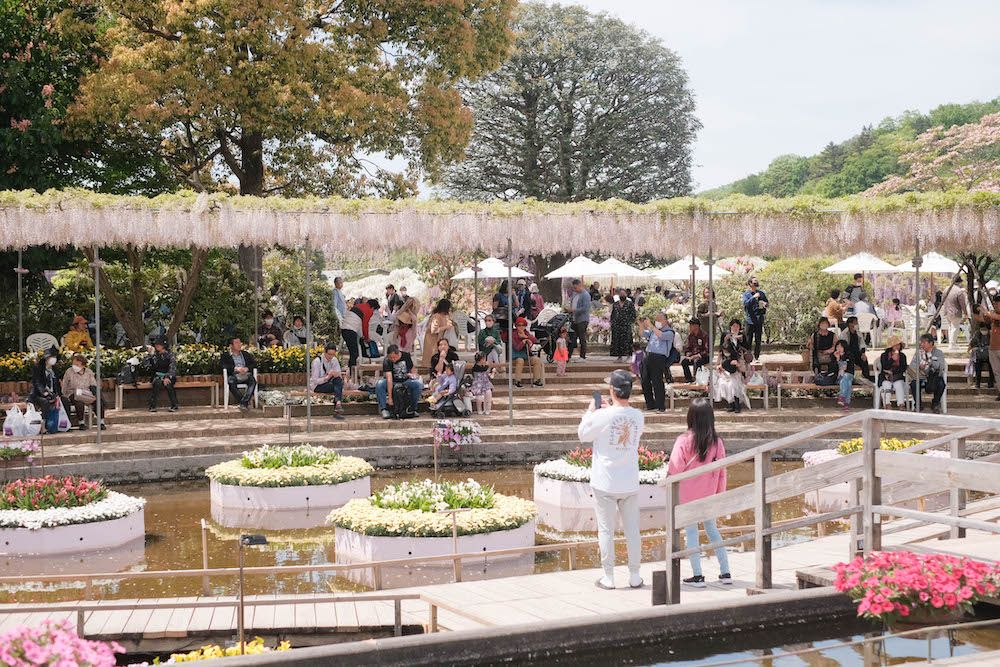 During the month of May, there is also a seating area right beneath the cascading wisteria flowers. You get protection from the sun under a gorgeous roof. It is a rare to find such an enchanting yet tranquil atmosphere.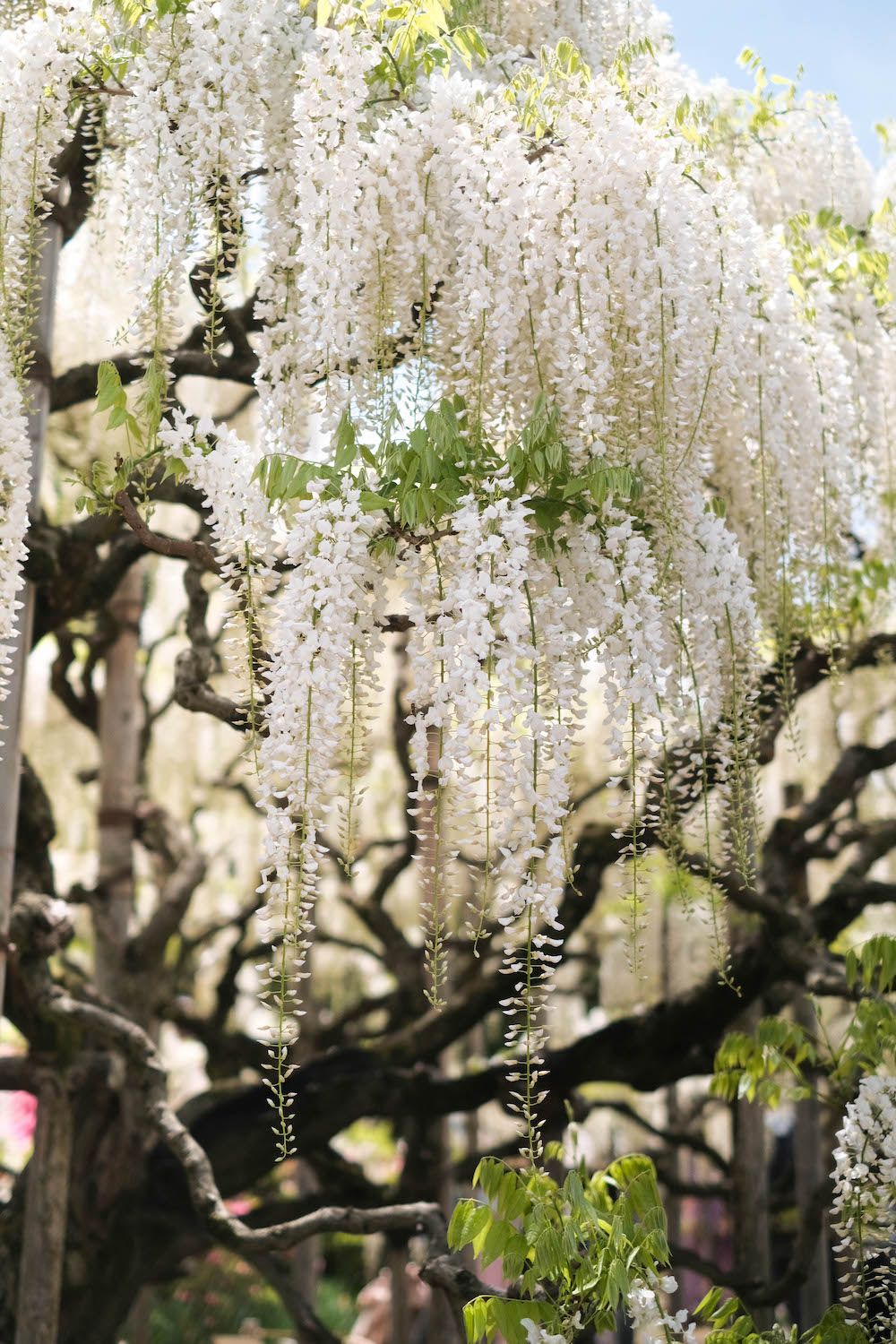 The park boasts a diverse collection of wisteria varieties, each displaying its own unique color and charm. From delicate white, light purple and pinkish purple hues to deeper shades of dark purple, as well as bright, vibrant pink and yellow, the blooms create a mesmerizing display of nature's palette.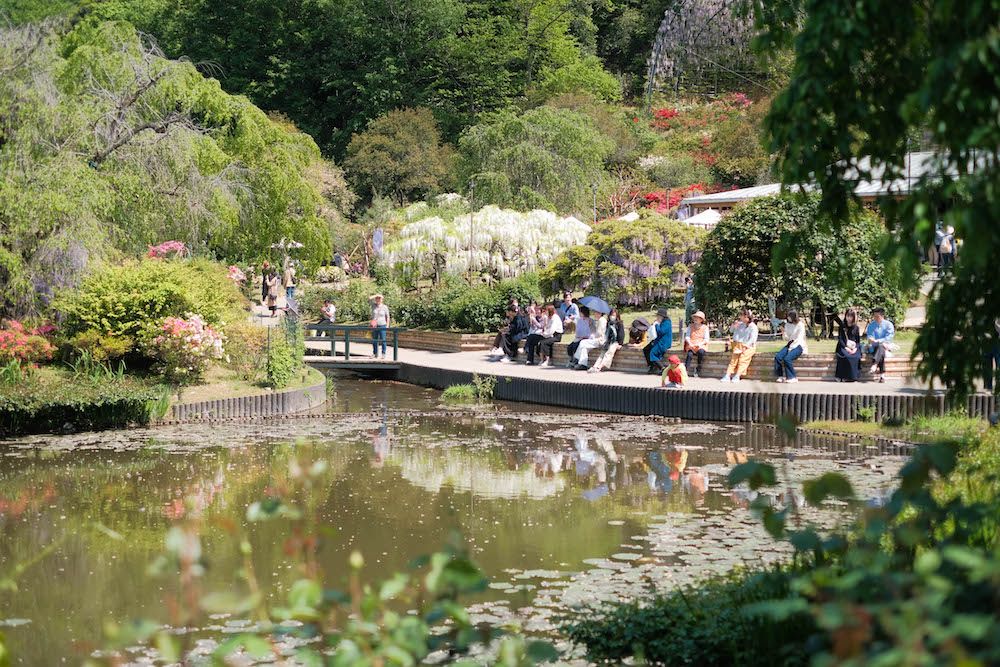 The park was established in 1991 and opened to the public in April 1997. The park's centerpiece is a magnificent wisteria tree that is over 150 years old called ofuji (great wisteria tree). This will be the highlight of your visit.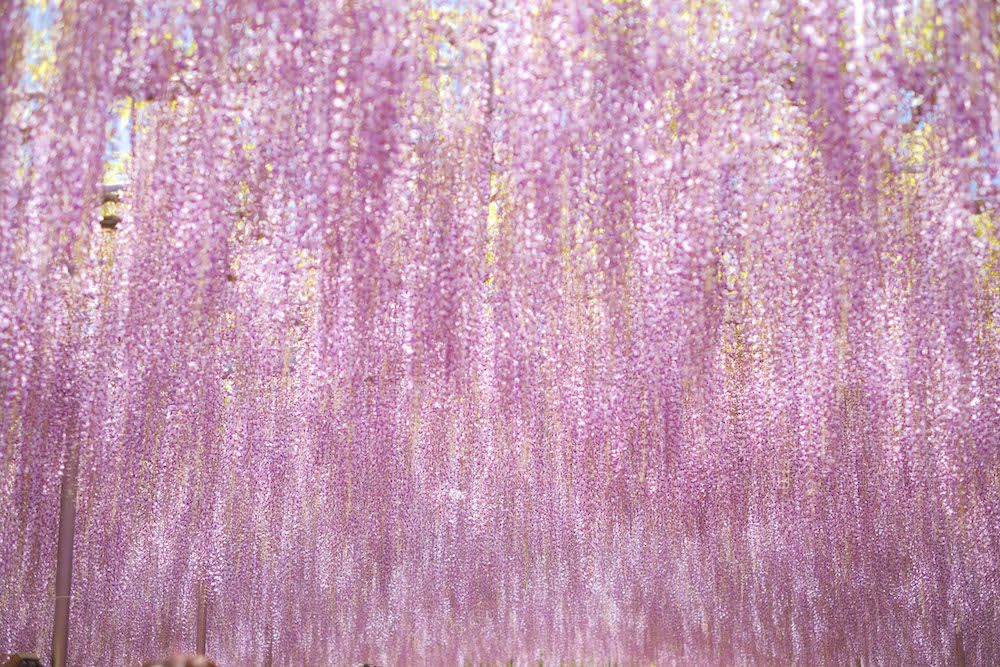 The flowers of ofuji (大藤) are a light shade of purple. The branches are supported on a trellis that spreads over a width of 1000 sq m. This sight will leave you speechless.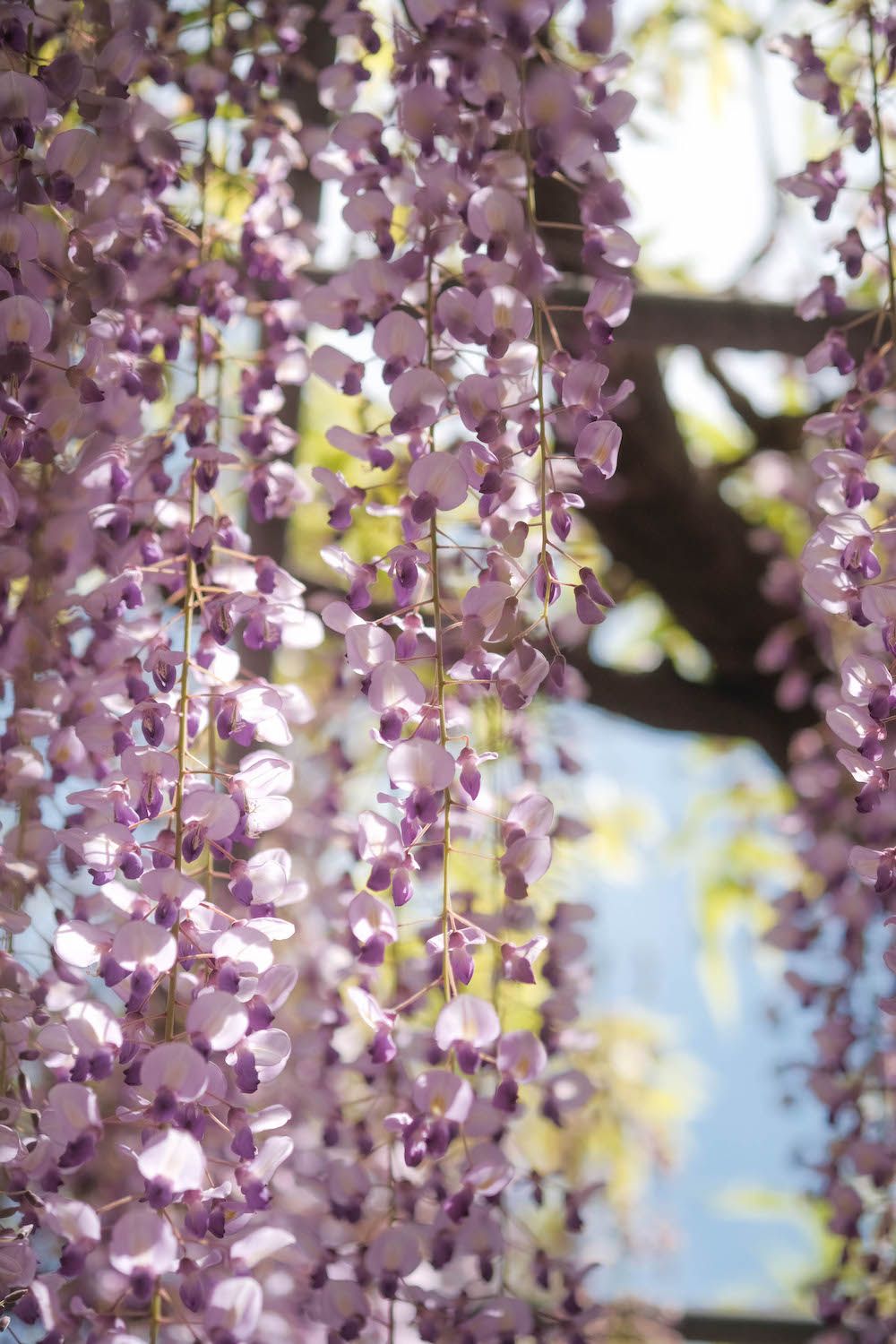 The gorgeous clusters of wisteria blooms up close. Note that the blooming periods of different varieties vary.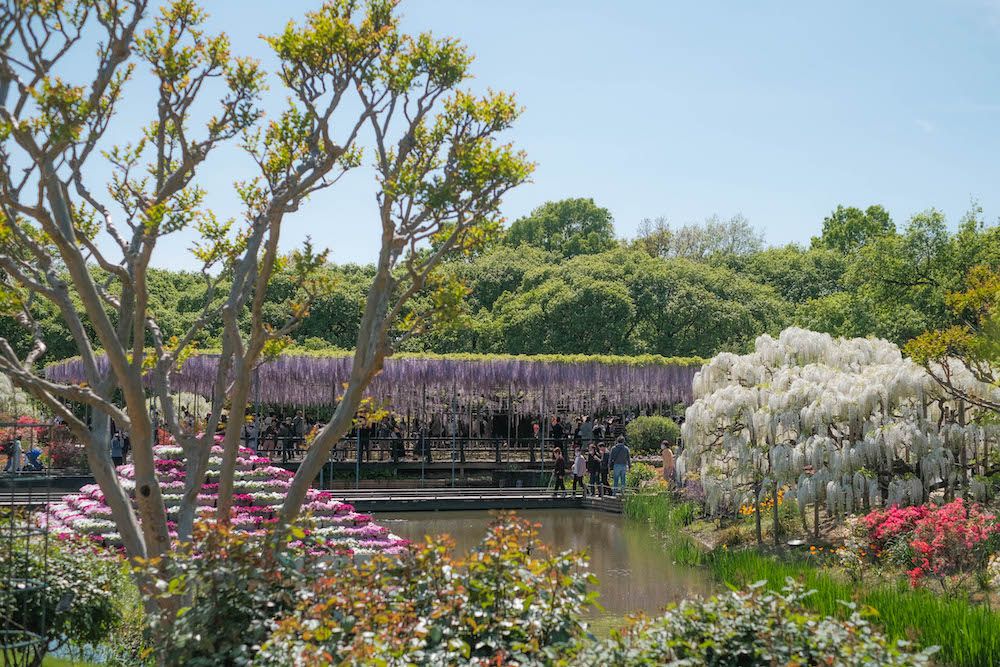 Yae-fuji (八重藤) is a rare type of wisteria which has more petals than the usually seen wisteria blooms. These have a dark purple color and a wonderful sweet aroma.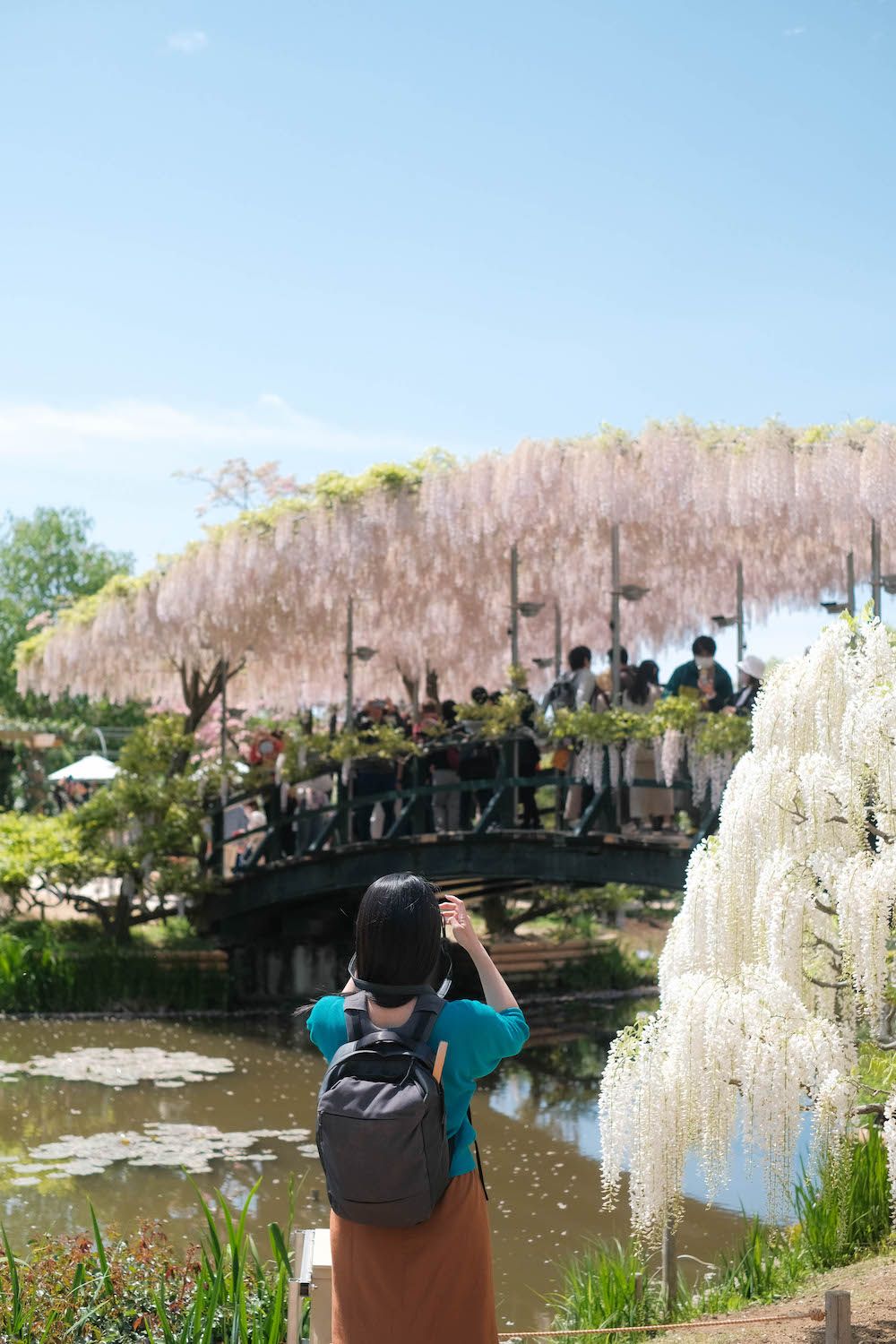 Usubenibashi Bridge (うす紅橋) is another popular spot. The usubeni fuji have a color similar to that of cherry blossoms.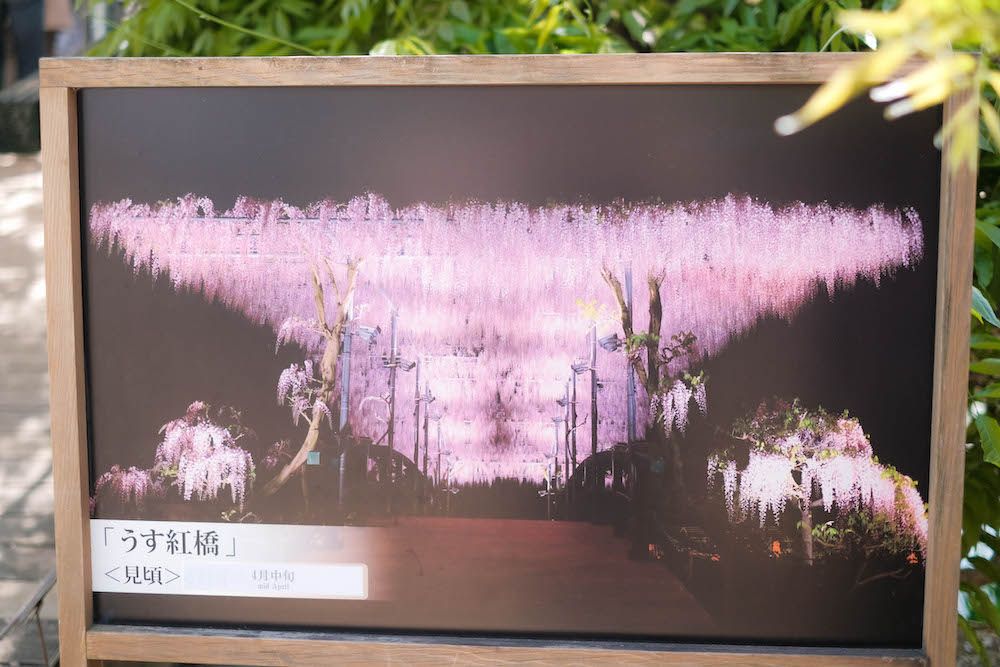 If you visit in the evening when the park is lit up, you will witness a breathtaking spectacle of gently illuminated wisteria flowers.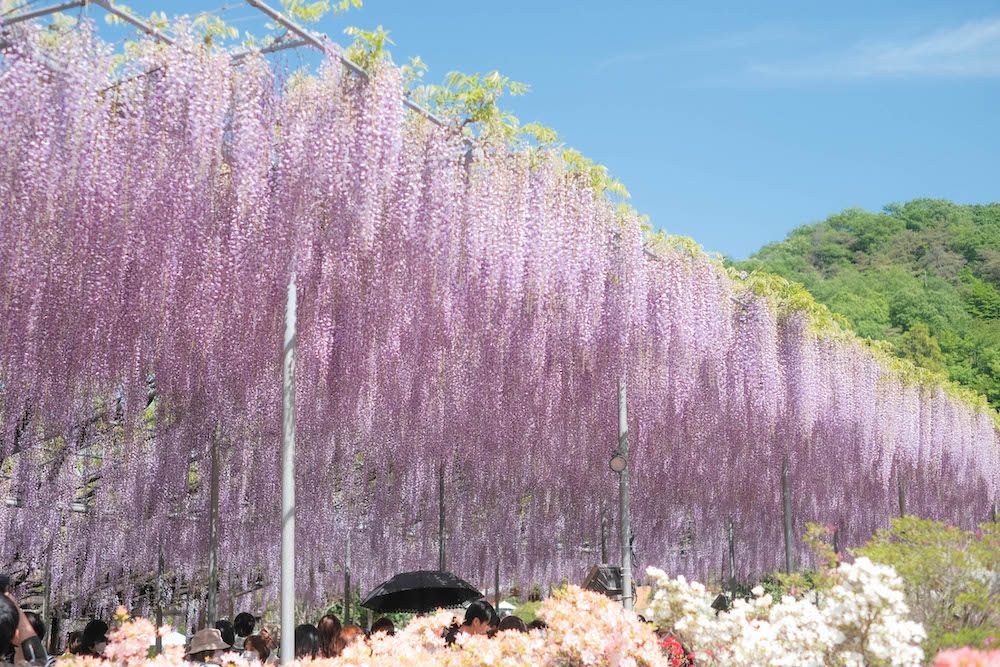 To truly enjoy the flowers, we recommend visiting on a weekday. On weekends or public holidays, it gets very crowded.

Other flower varieties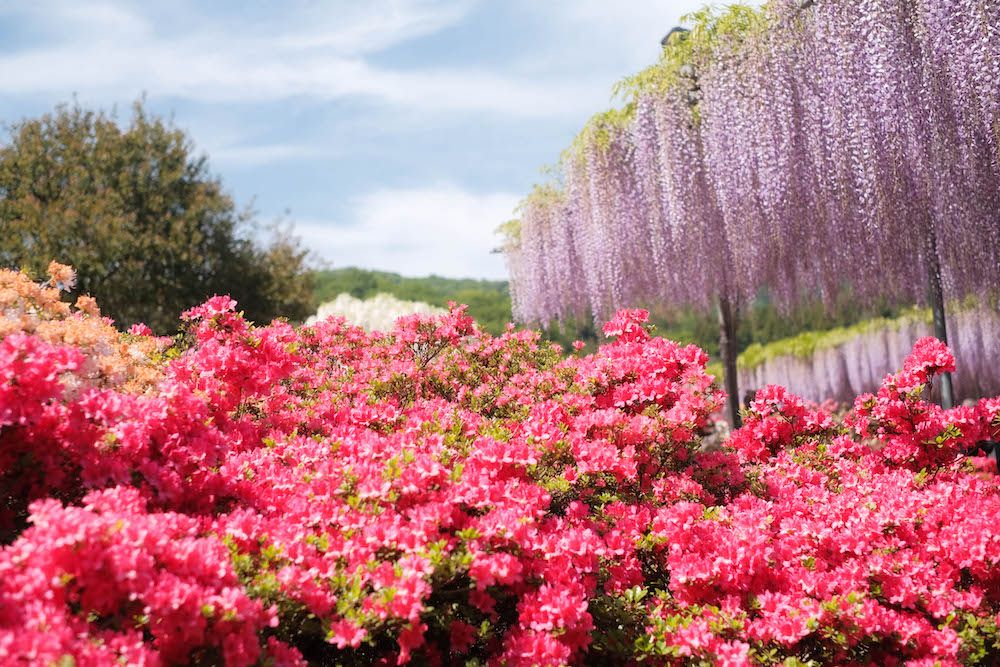 There are plenty other varieties of flowers that are in bloom in April and May.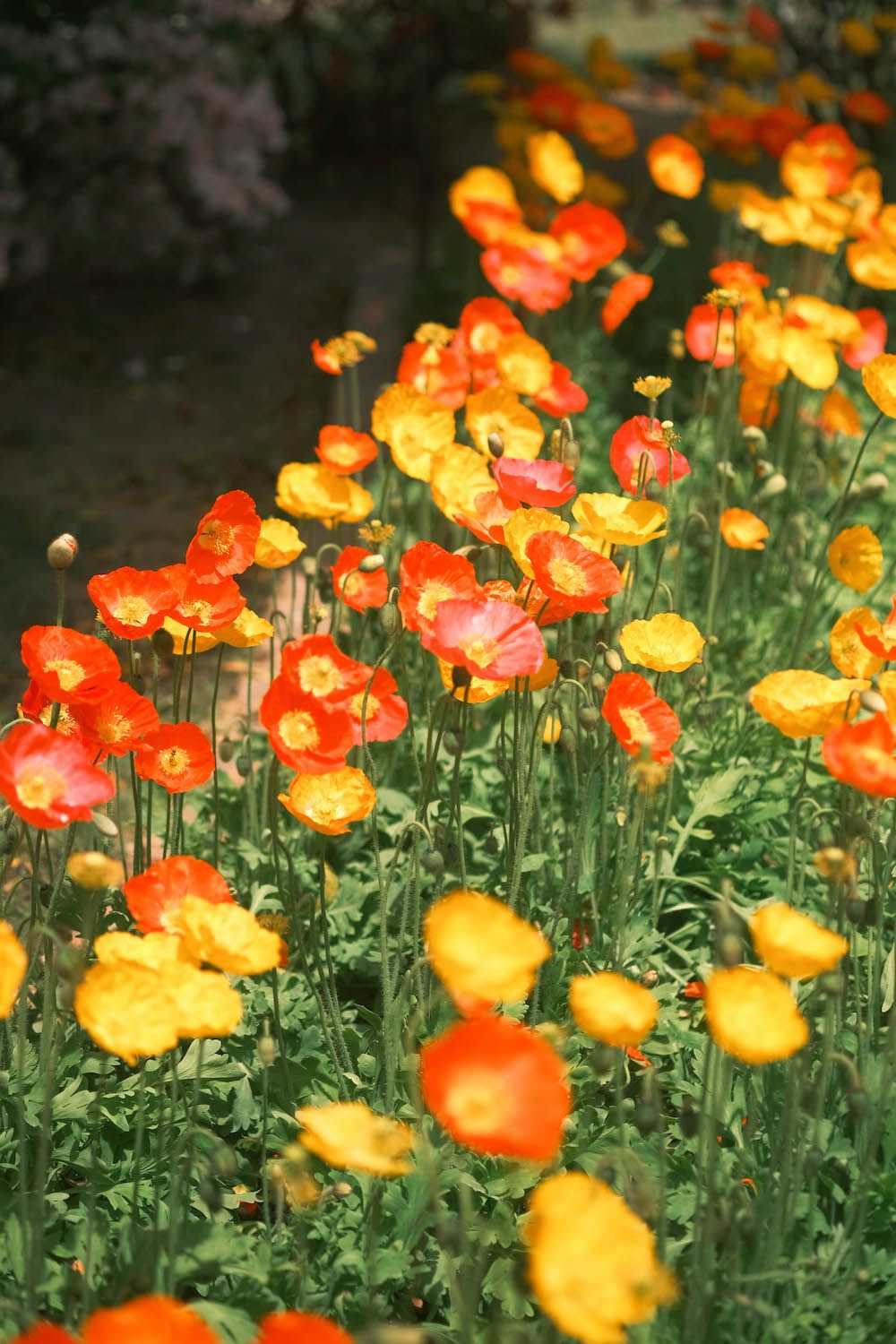 Colorful, vibrant poppies and azaleas also bloom during this time.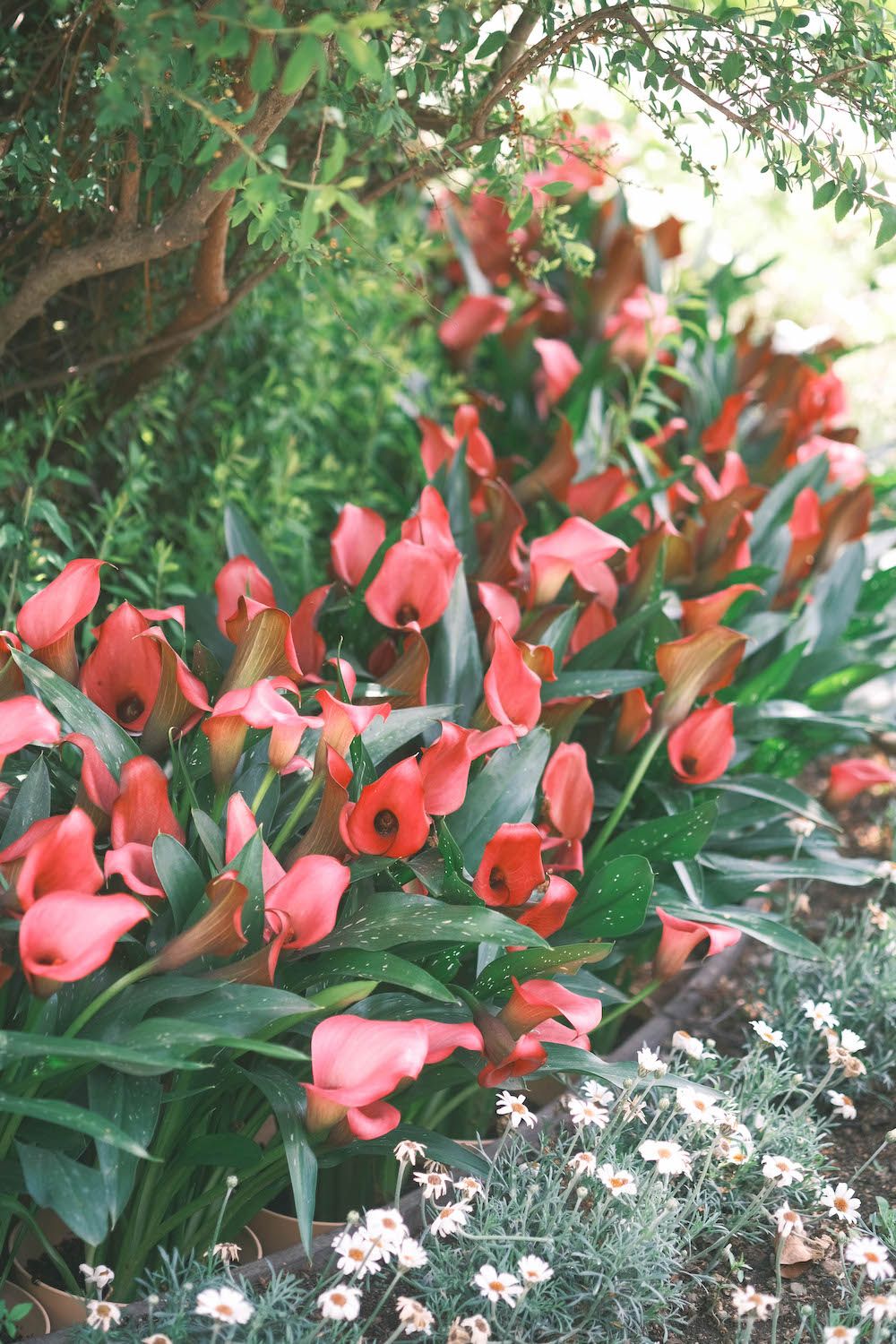 Things to eat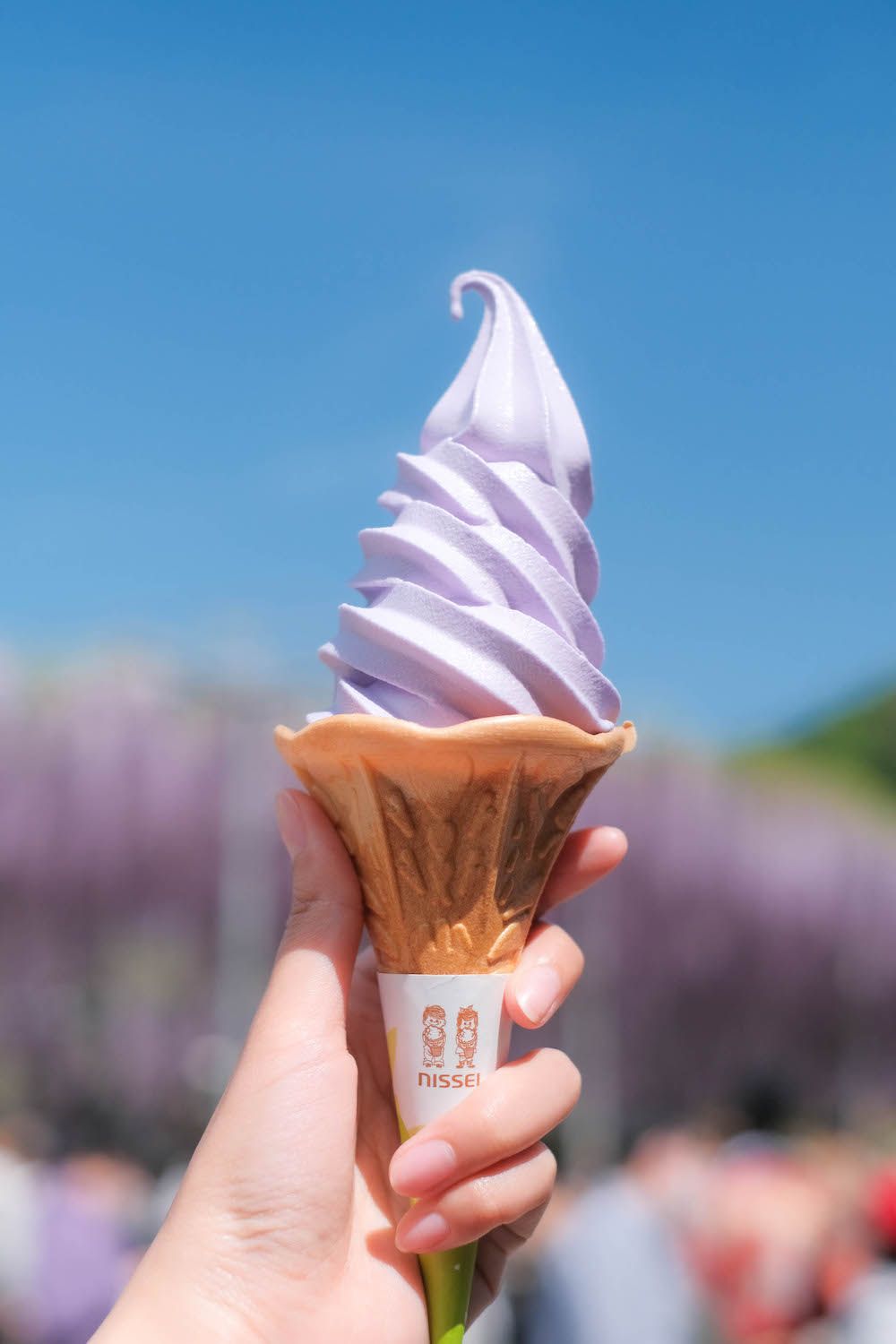 A must have on your visit to the park is the purple soft serve, which has a subtle aroma of wisteria.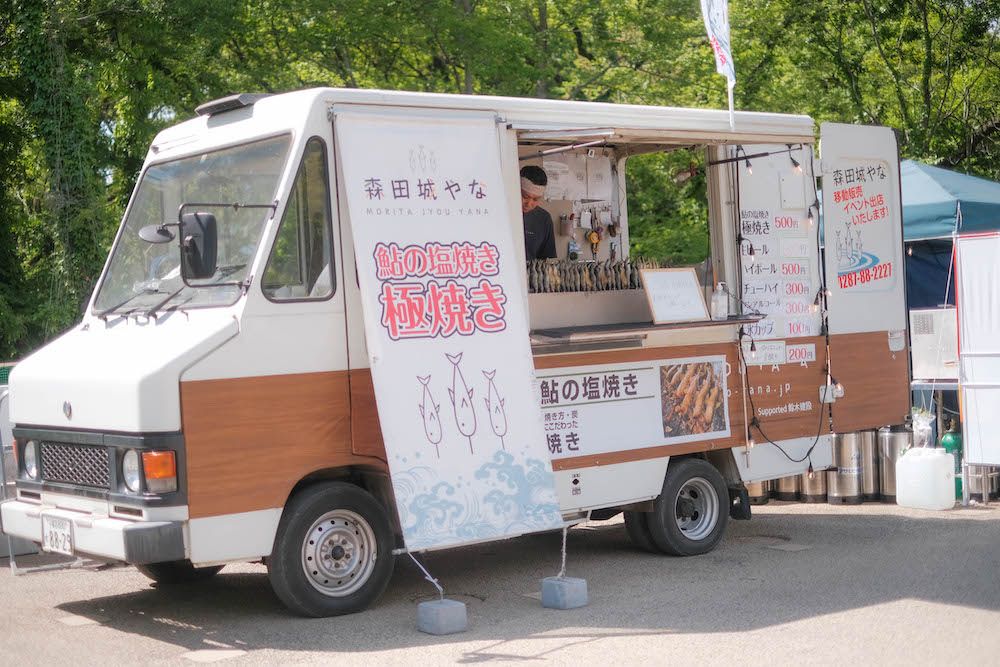 Unfortunately, there aren't many options for proper meals in the park. But you can find some snacks. This food cart sells salty grilled fish.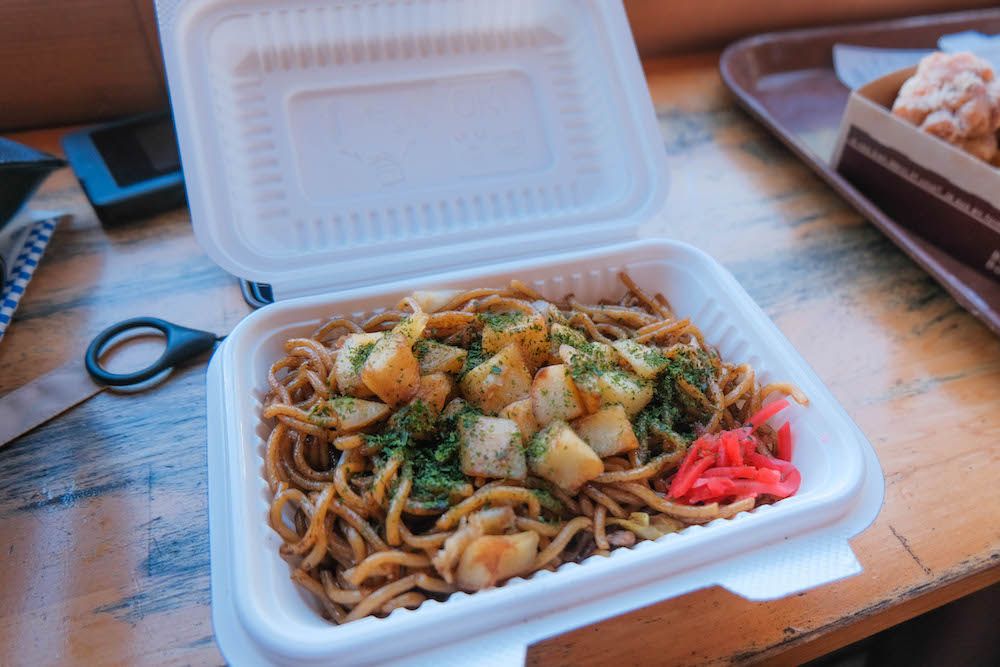 You can also grab some yakisoba (stir-fried noodles), a popular street food.

Souvenirs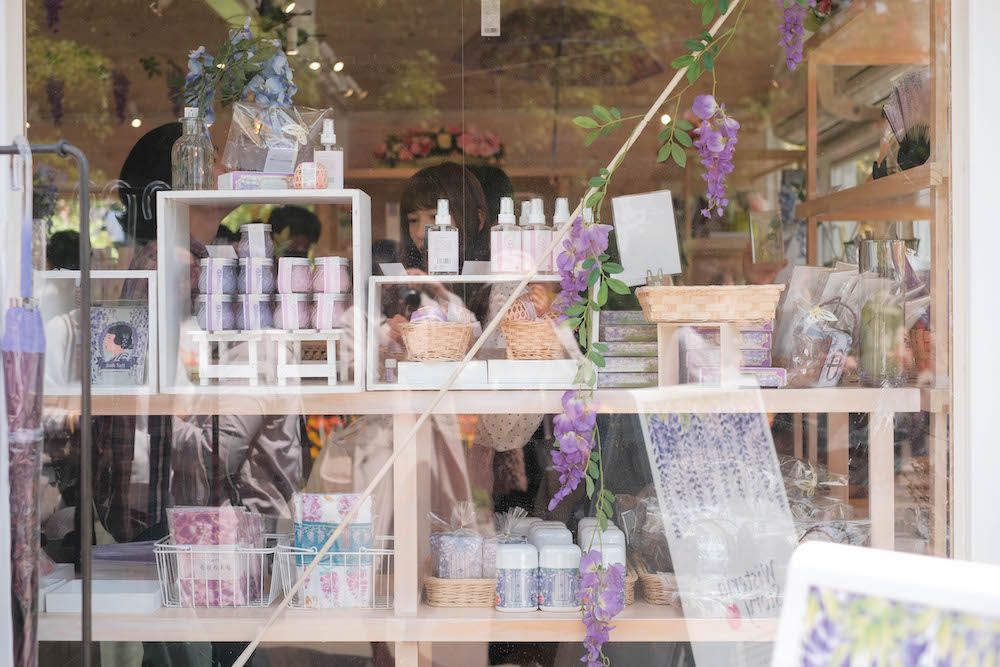 There are two souvenir shops inside the park. You can find exclusive items here in pink and purple hues symbolic of the wisteria blooms.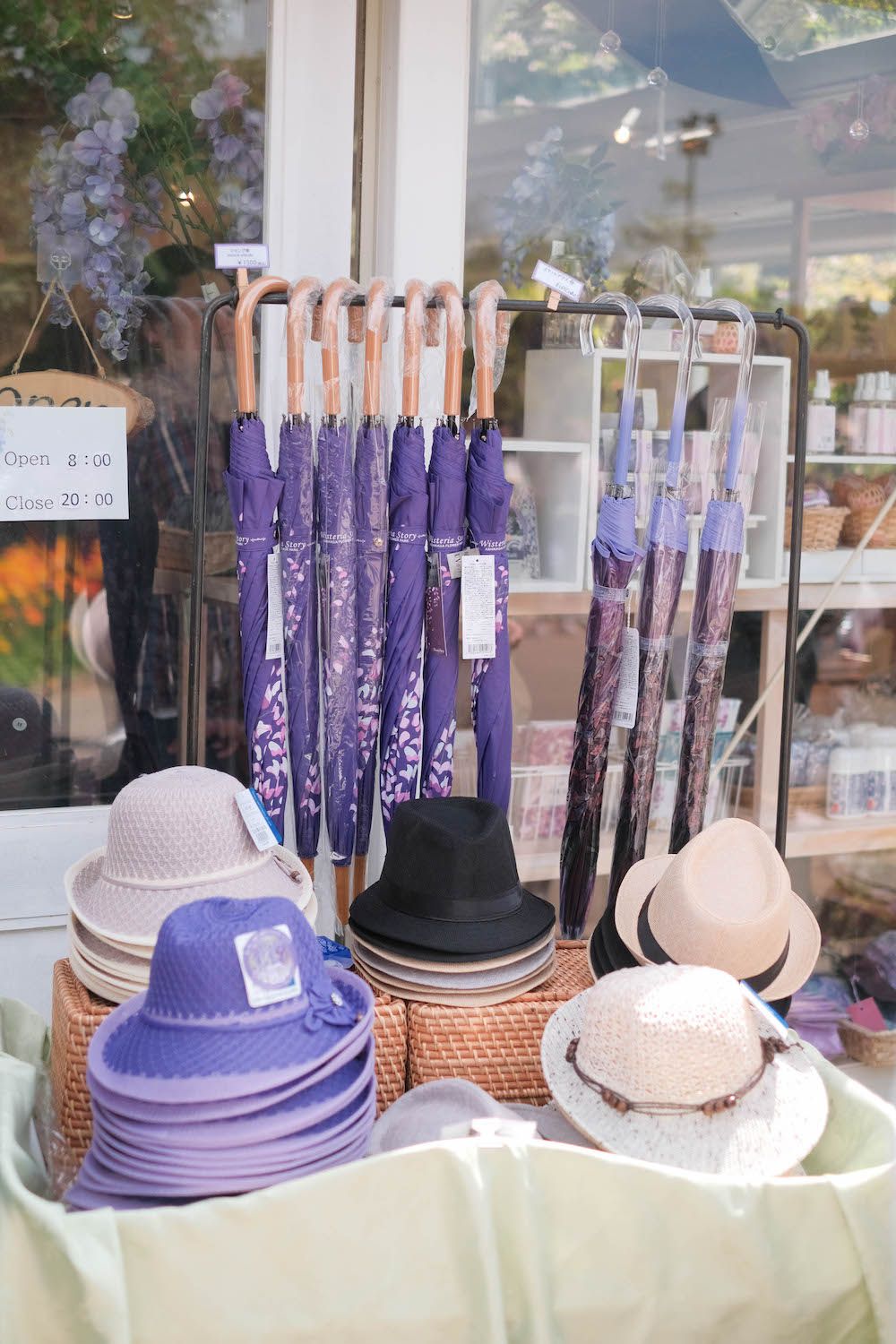 With summer arriving soon, parasols and hats are a great souvenir. You can even pick beautiful purple umbrellas.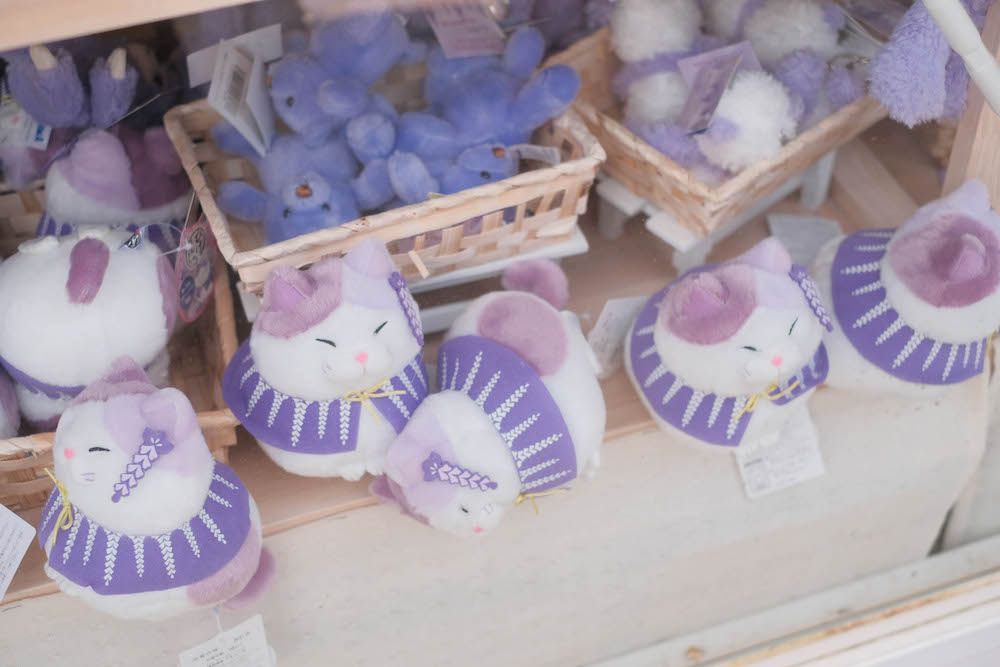 How cute are these plush toys in the shape of a cat featuring wisteria blooms?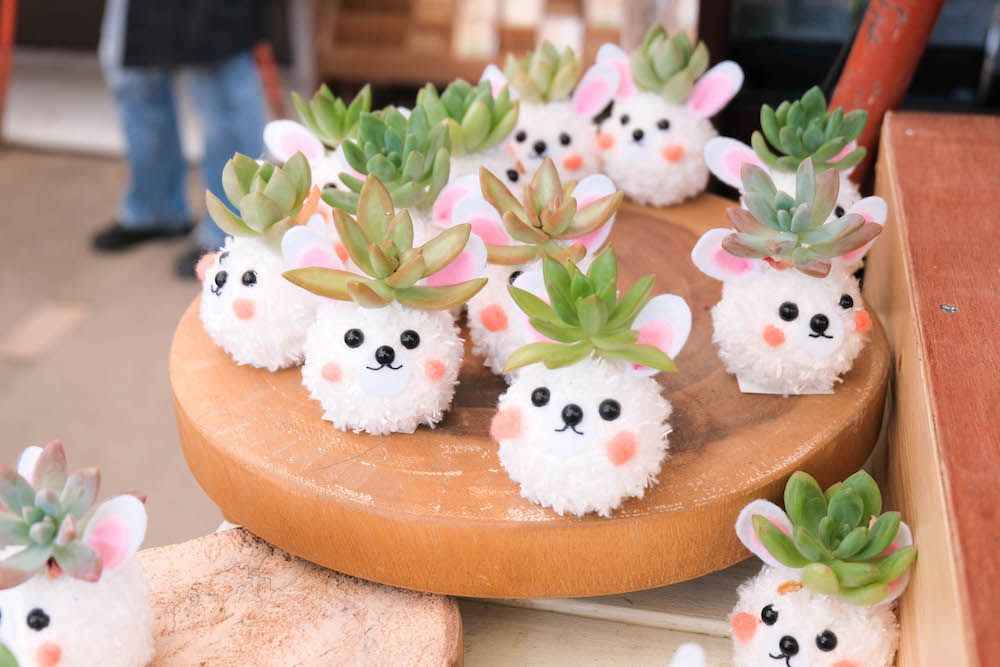 There is also an area where you can buy potted plants. Aren't these succulents in the most adorable pots!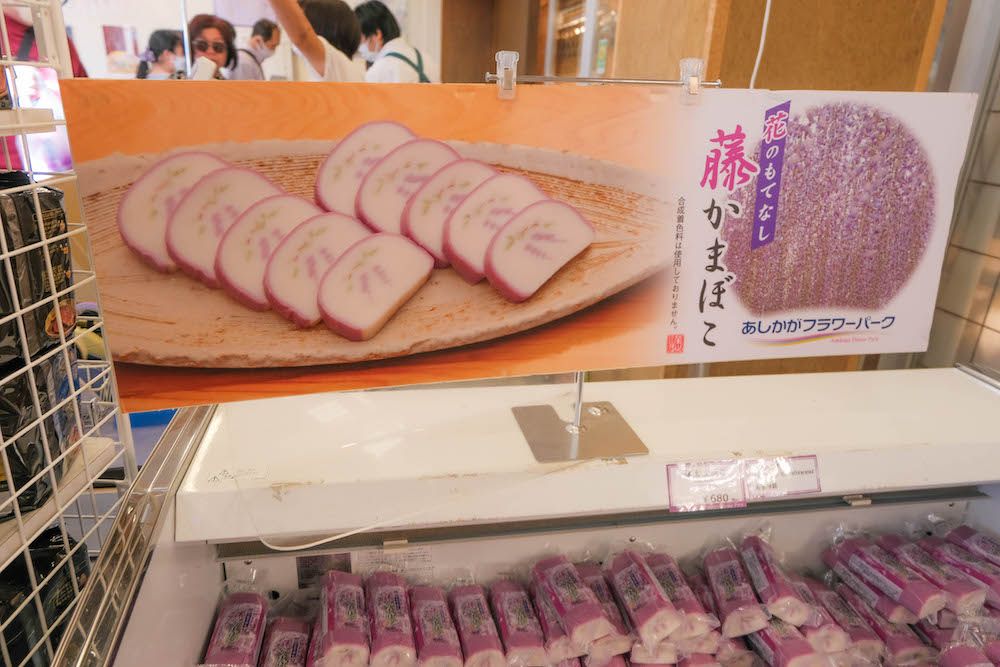 Kamaboko is a Japanese cake consisting of surimi (paste made from seafood). You can pick up Fuji Kamaboko that are purple. Something you can only find here.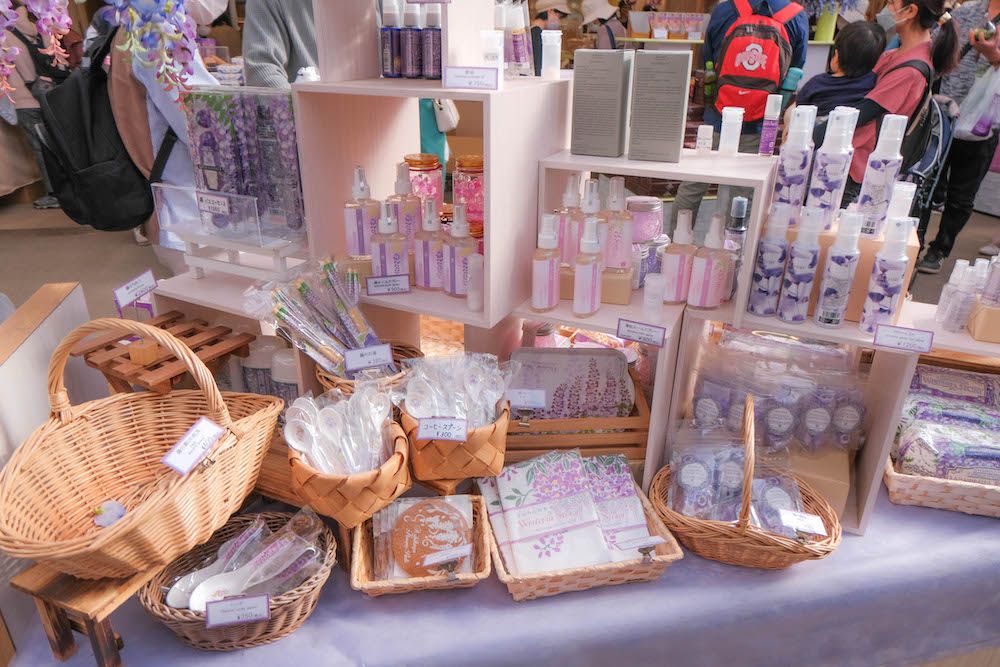 Handkerchiefs, spoons, chopsticks, even cosmetics and perfumes feature colors, patterns, and fragrances associated with wisteria flowers.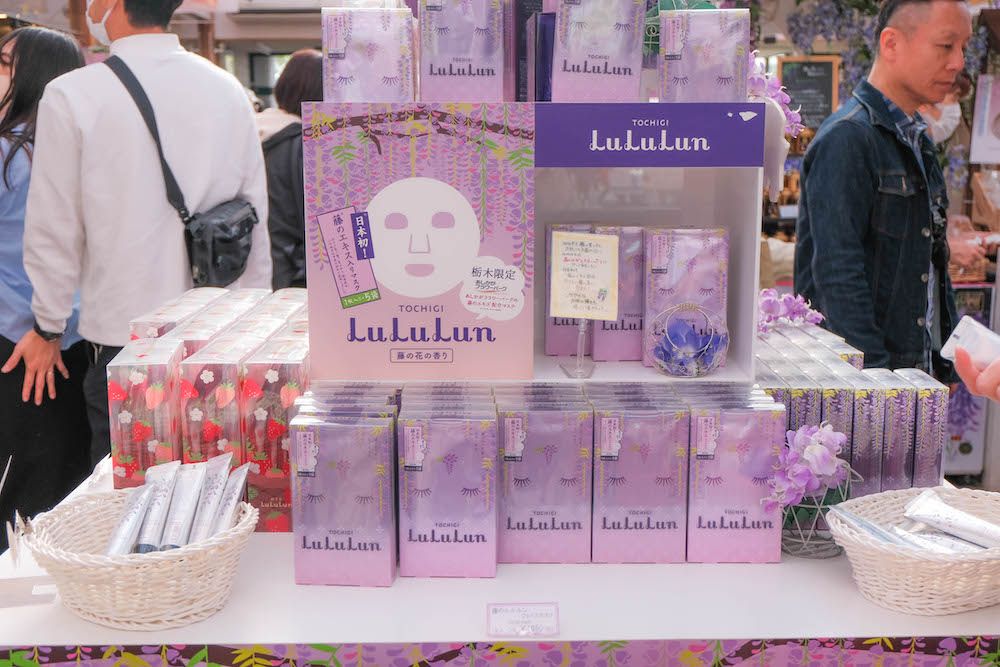 LuLuLun's facial mask with wisteria flower extract, an awesome souvenir from Tochigi for your girlfriends.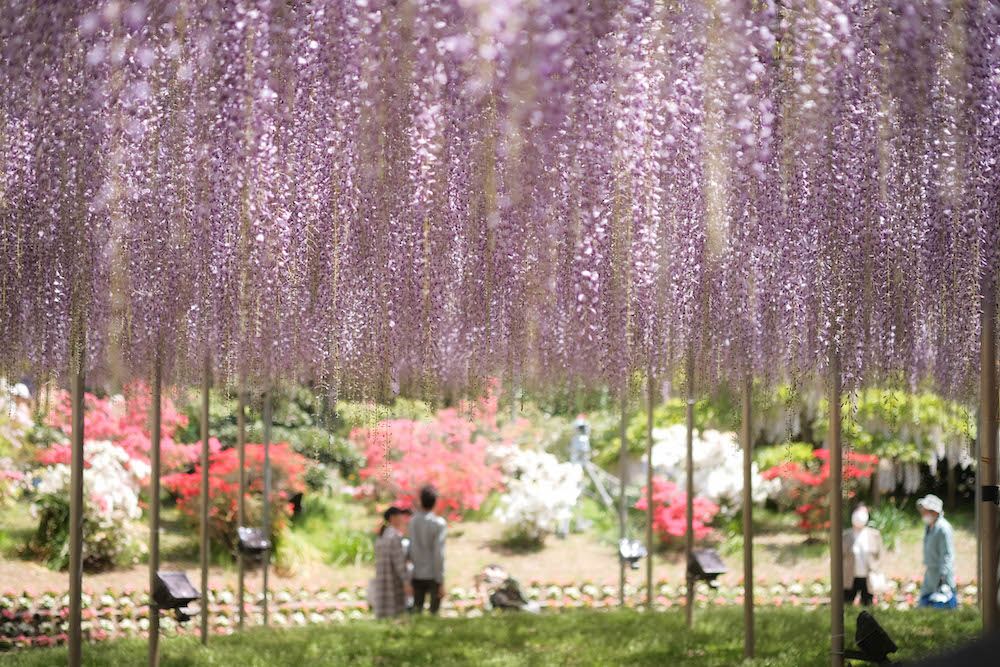 If you plan on visiting Japan in April or May, don't miss out on the most stunning display of wisteria flowers at the Ashikaga Flower Park.
Details
Opening hours: 10:00 - 17:00 (last entry, 16:30)
Please check the entry fee and updated opening hours on the official website.
Website: https://www.ashikaga.co.jp/english/index.html

---

Download the Ikidane Nippon App: iOS / Android
Let us know if there is something that needs to be fixed: Feedback Form